If you are flying economy from T5 and want to buy lounge access there was previously only 1 option, the often crowded Aspire lounge which I reviewed here. A short time ago Plaza Premium opened their newest lounge and I popped in to see how it was doing once it was in action rather than at the official press launch (which often gives a slightly false perception on my view).
How to get access

The lounge is situated on Level 2 next to Gate A7 and open 05:00 – 22:00 daily. Currently, they don't accept Priority Pass but you can get access with the American Express Platinum charge card or Dragonpass lounge access card. I was given free access by Plaza Premium even though I had access with Amex Platinum in order to do the review.
Plaza Premium usually accept Priority Pass once the lounge has been open for a few months. I'm guessing in this way they have a 'soft opening' for a while before it becomes too busy. At present they have no firm plans to accept Priority Pass at T5. You can also buy access at £40 per person direct for two hours, and £10 an hour after that. Otherwise on Loungebuddy, my favourite lounge app, you can get access from £34.
The lounge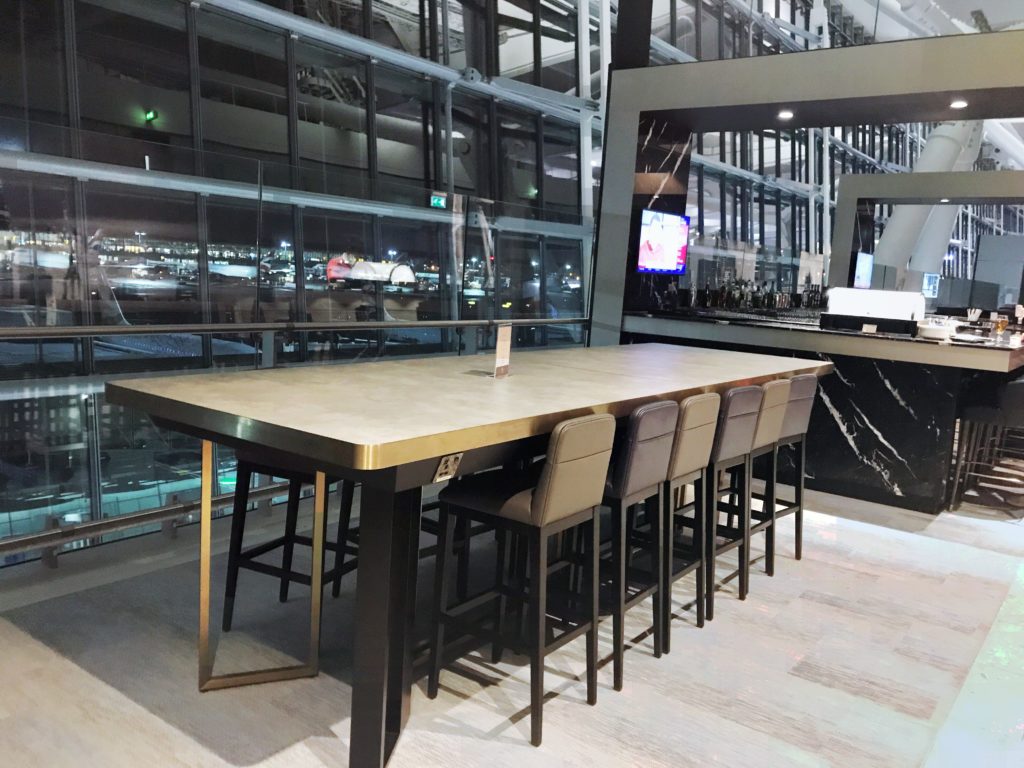 The lounge was very quiet went I went in on a Monday evening. There were at most a handful of people in there. This made a nice change from the Aspire and BA Galleries lounges. You can see from the 360 photo below looking towards the food area how quiet it was.
Post from RICOH THETA. – Spherical Image – RICOH THETA
The lounge has a very modern, urban feel to it, perhaps more so than the other Heathrow Plaza Premium lounges. I found all the staff here to be particularly helpful and welcoming, which is not quite the same as the Aspire lounge. There was a reasonable selection of international newspapers and magazines.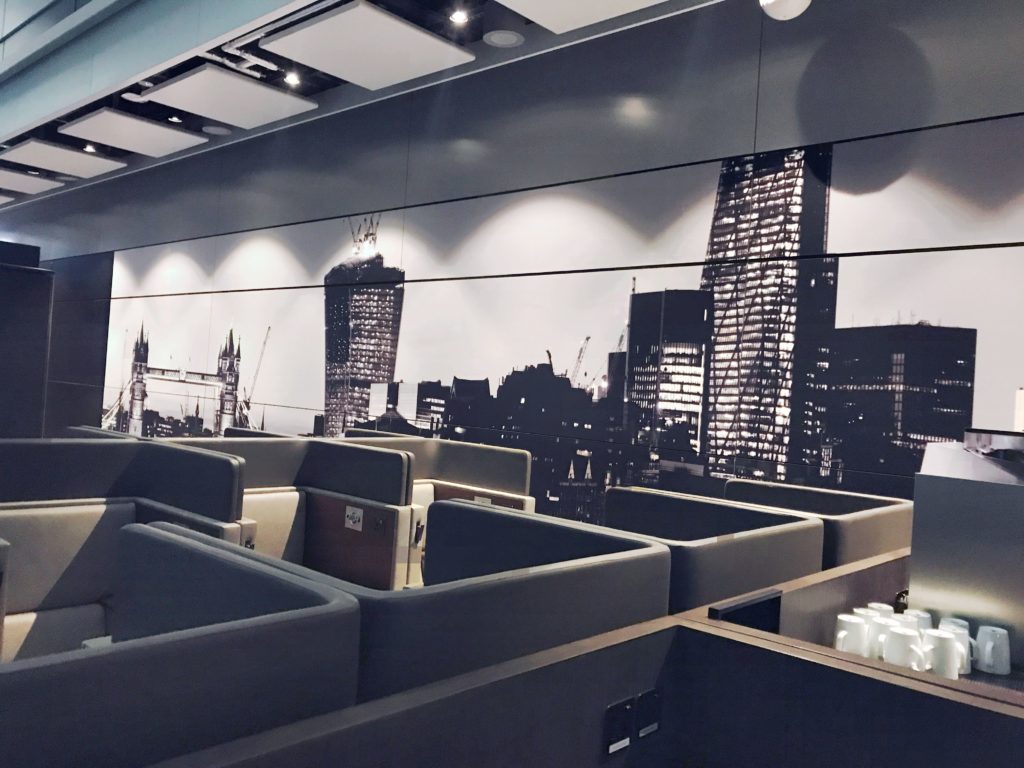 The lounge offers lots of charging points and comfortable places to work. There is unlimited high-speed Wi-Fi too. The seat below shows the attention to detail in making this lounge so traveller friendly. There is a socket, light and handy side table as well as plenty of privacy.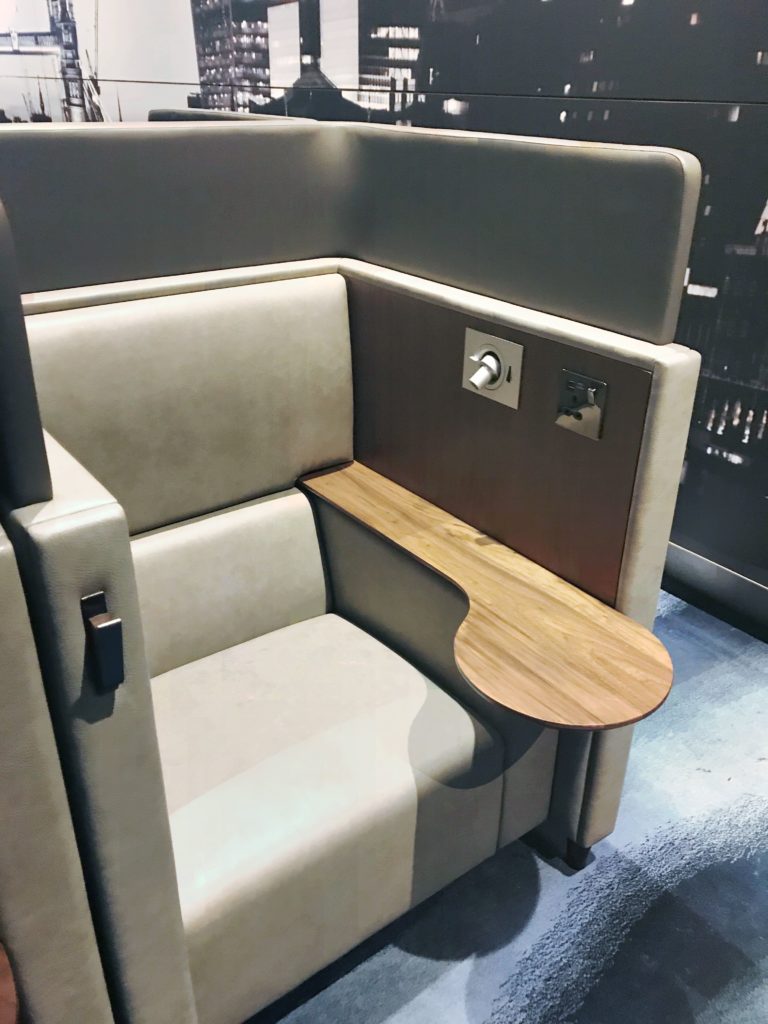 If you want to have something to eat there is a small buffet area with dining tables.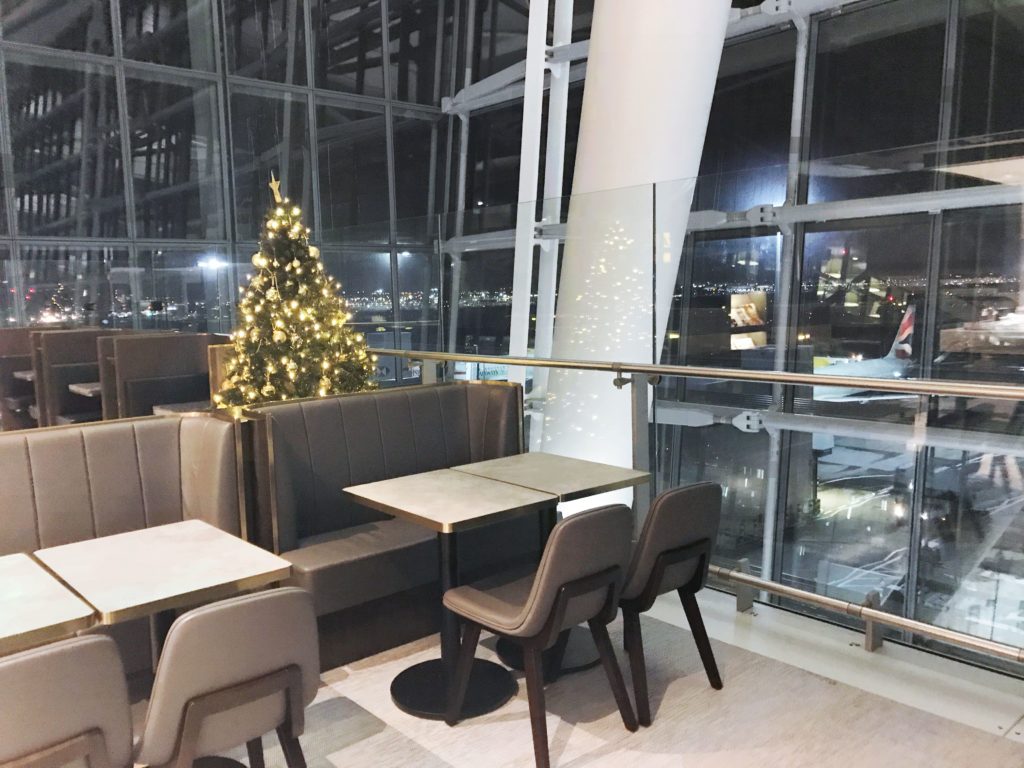 The washrooms were spotlessly clean and well designed. There are also showers available but I didn't get a chance to see these, hence the company image.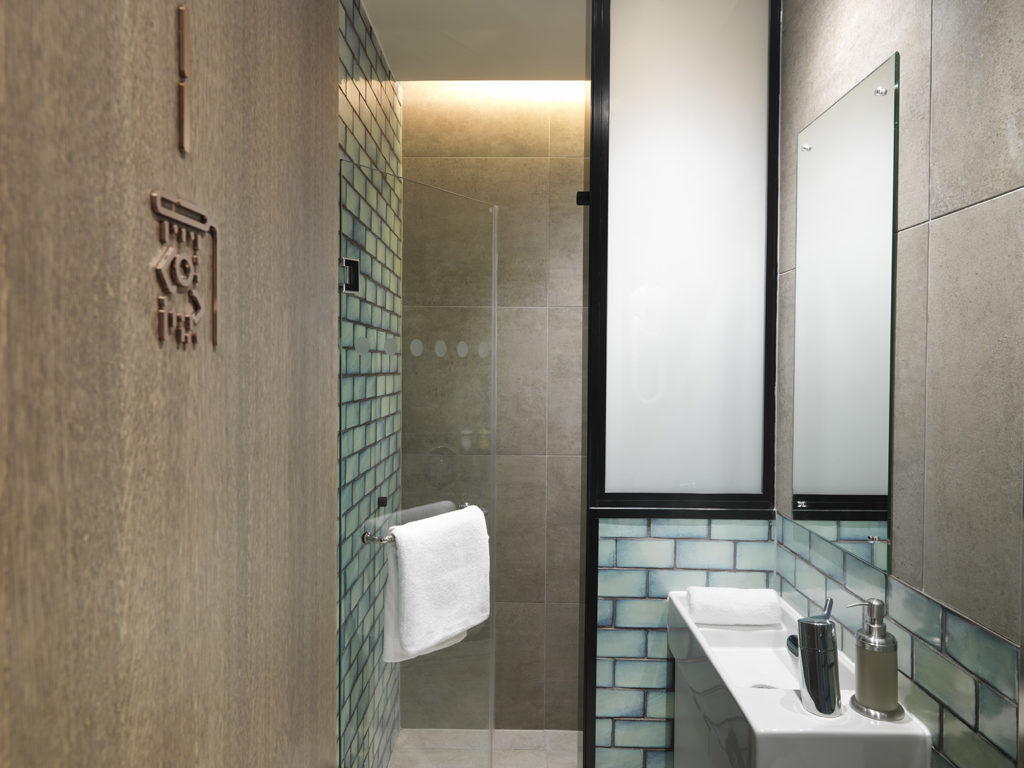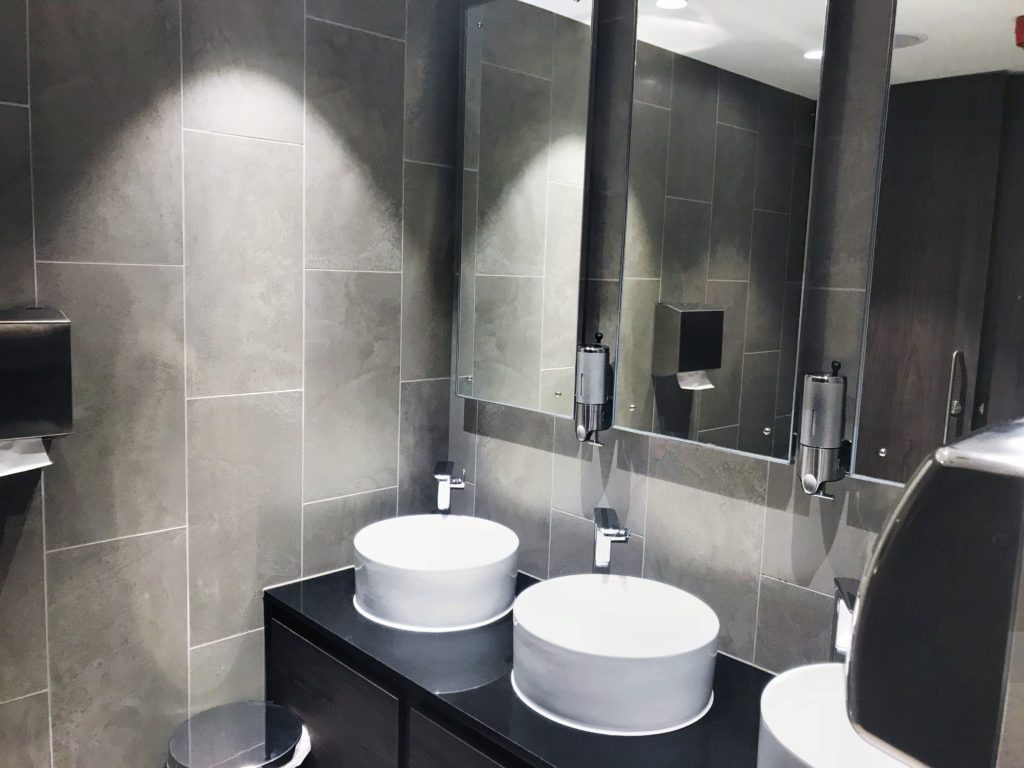 Food and drink
Post from RICOH THETA. – Spherical Image – RICOH THETA
On the evening I visited there was a hot and cold selection of food.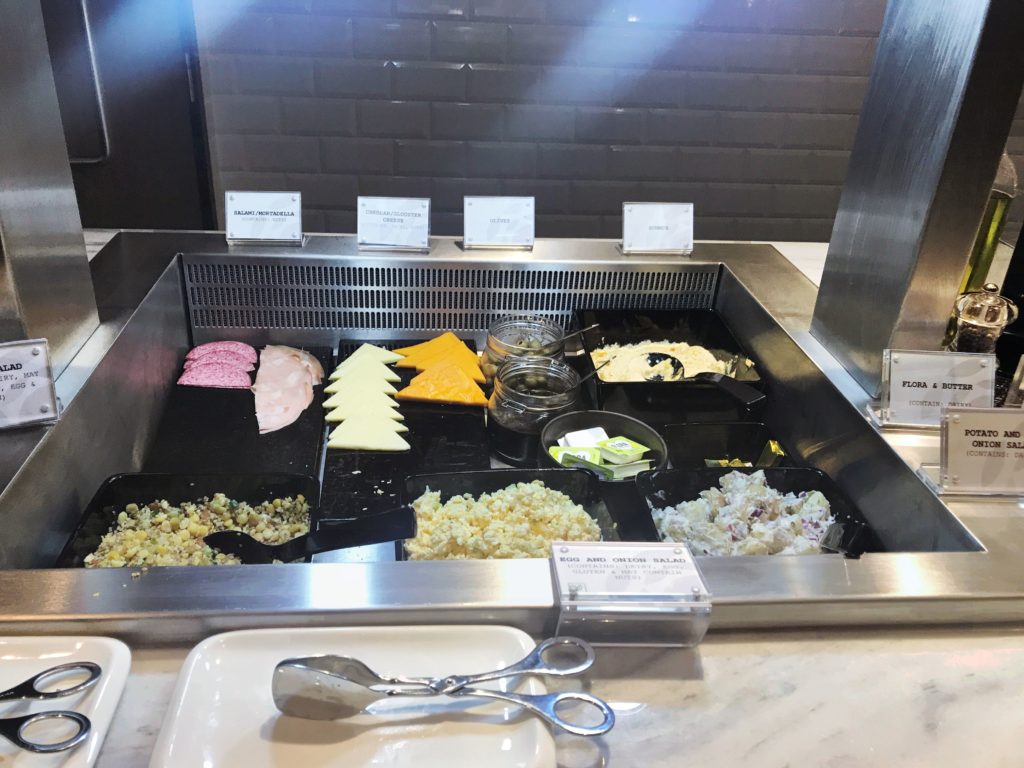 I liked the little nacho station on the bar with a variety of condiments for dipping.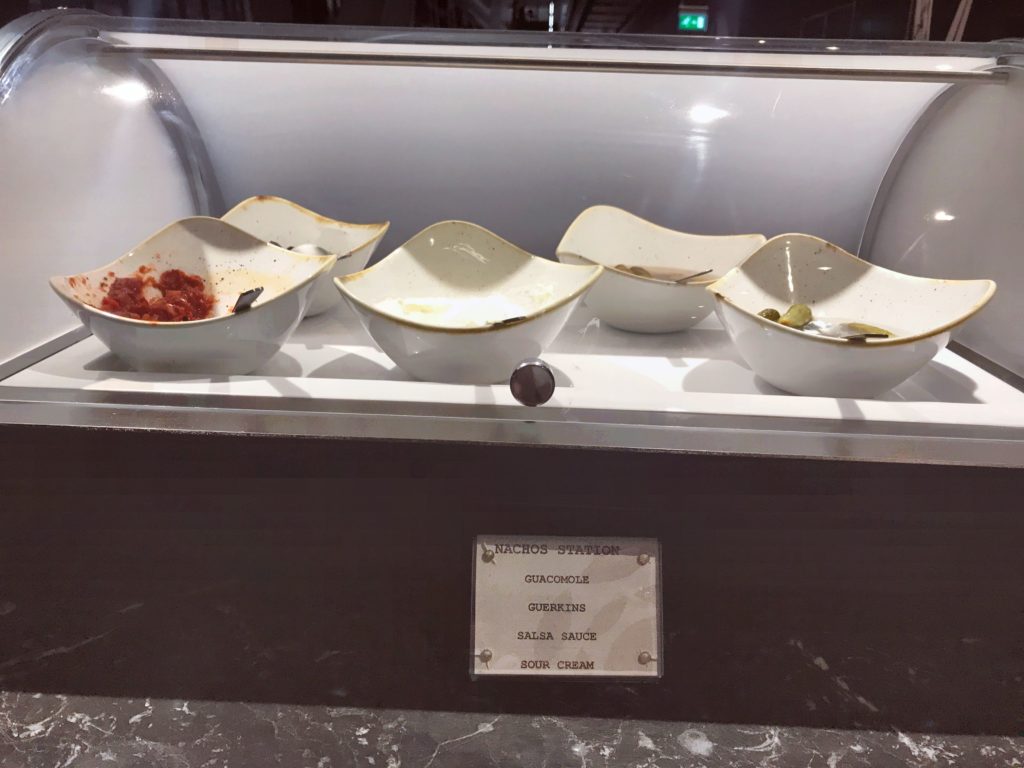 For hot food there was vegetable paneer masala with steamed rice, rosemary potatoes, beef stew, penne pasta with a creamy mushroom and vegetable sauce or BBQ chicken wings. I tried a couple of samples from the hot food and they were very tasty. I thought this was a nice selection for a paid lounge.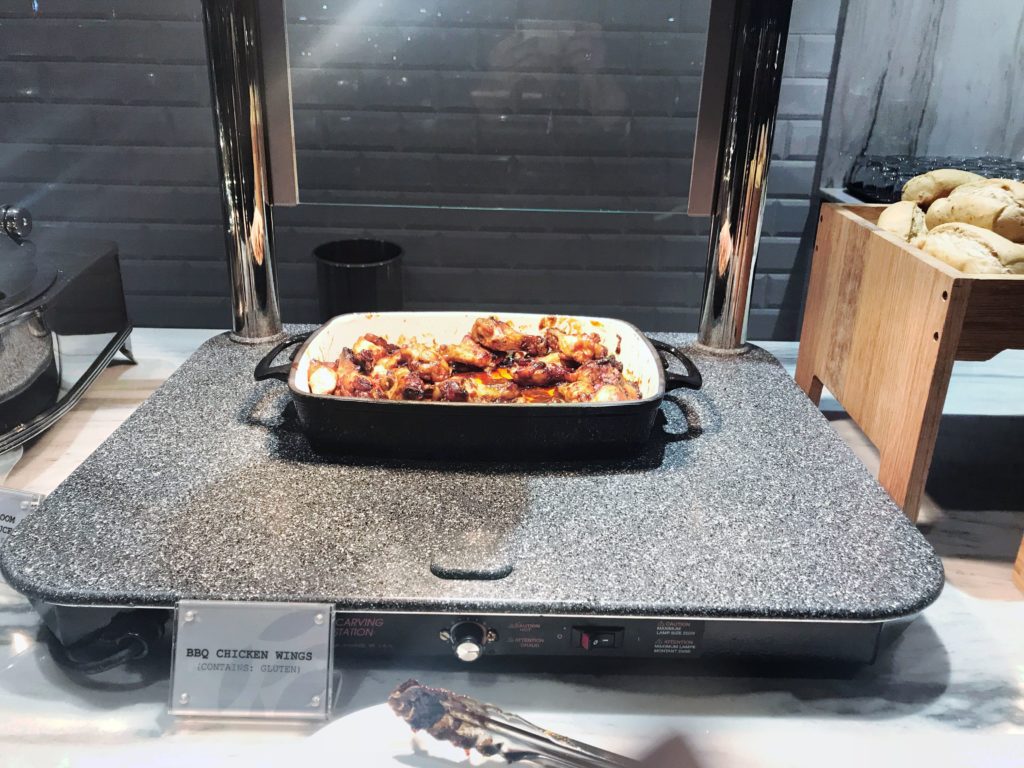 For dessert, there was chocolate mousse or fruit salad.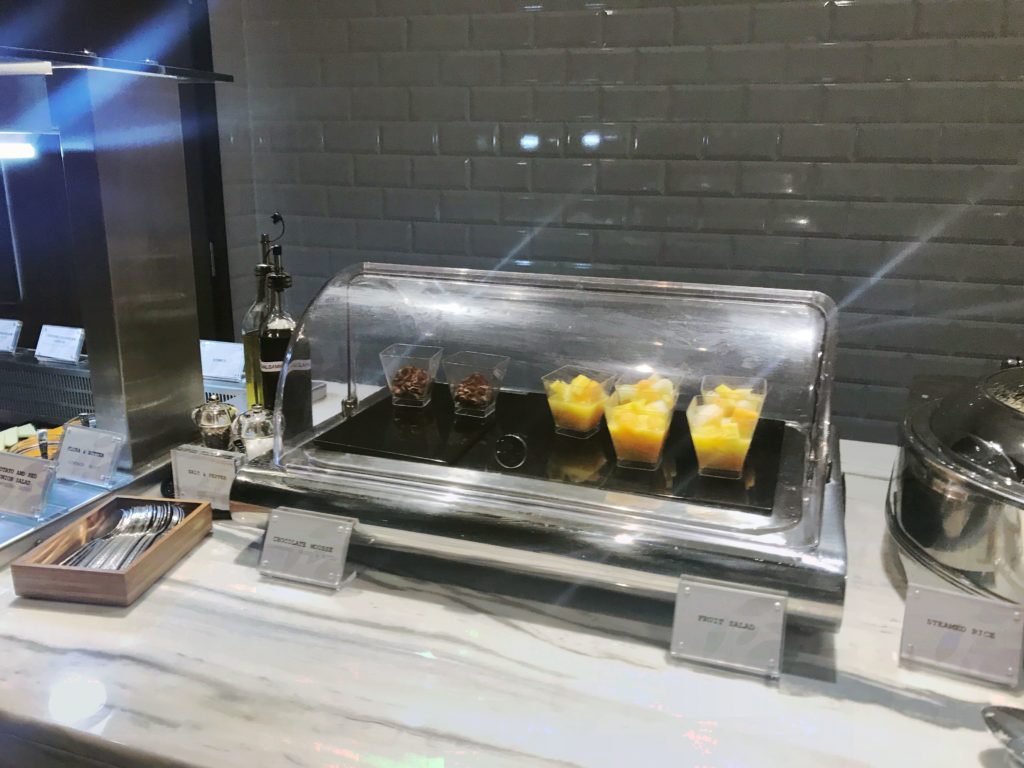 The bar area is staffed rather than help yourself. The barman was particularly helpful here showing me all the wines they had available along with the beer. Elsewhere there are self-service coffee machines.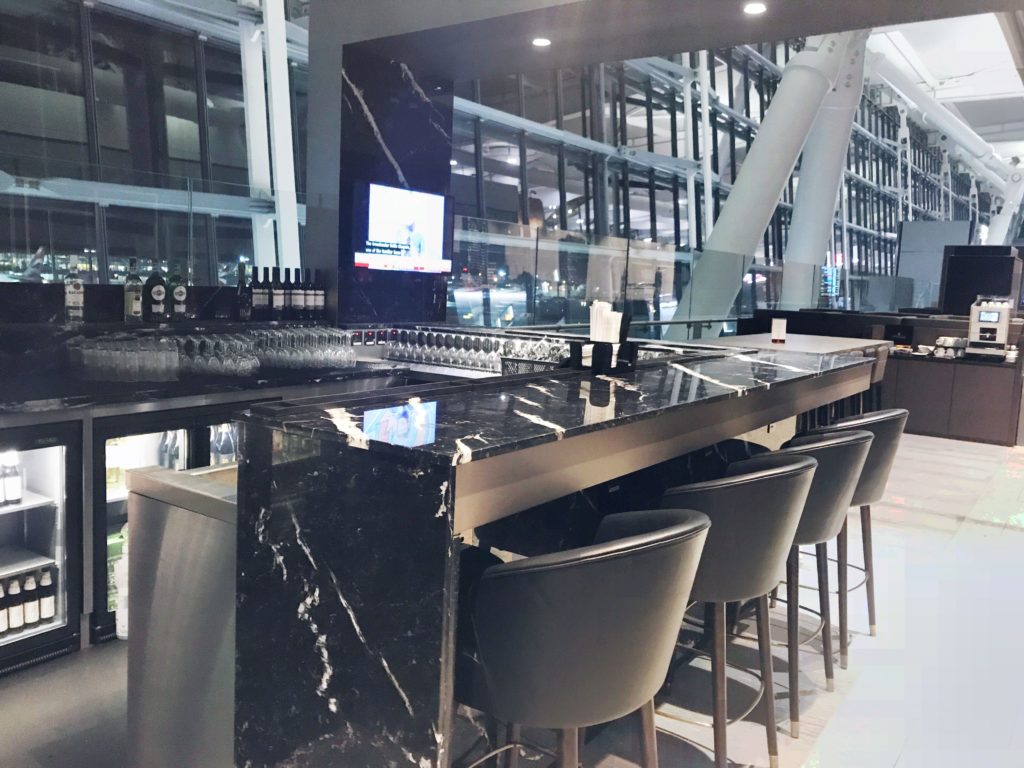 The bar had a good range of spirits, with a few wines and beers.
Gordons Gin
Johnny Walker Red Label
Famous Grouse Whisky
Martini
Jack Daniels
Campari
Russian Standard Vodka
Bacardi
If you are a wine drinker there was a choice of wines that were not too cheap and cheerful and certainly drinkable. There wasn't any sparkling wine or champagne but they are planning to introduce this as a premium paid for option in the future.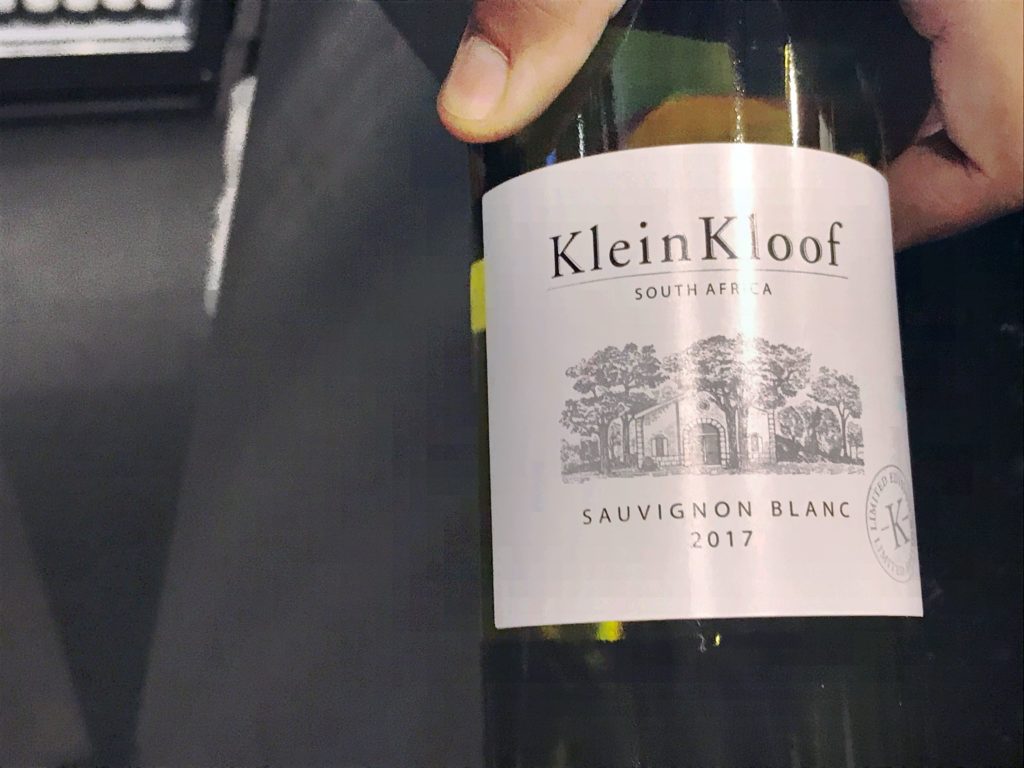 Klein Kloof Sauvignon Blanc (South Africa)
Pinot Grigio Chardonnay blend from Italy
Poco Mas Cabernet Sauvignon
+ one other red
For beer drinkers there was
Carlsberg Export
Meantime London Pale Ale
Conclusion
Plaza Premium lounges are normally of a high standard and this one was no exception. I was impressed with the lounge. It was quiet, business traveller friendly and had a decent selection of food and drinks. The wine is not as good as the BA lounge but better than Aspire. The staff also made this a great lounge with their welcoming attitude. I actually think that if the BA Galleries lounges were busy, I may be tempted to come here instead to get some peace and quiet!
For more information and to book, you can visit Plaza Premium lounges or look at Lounge Buddy website or app.