BA recently unveiled their refreshed B777-200 First cabin. The British Airways First B777-200 cabin has been reduced from 14 seats to 8 seats to make more room for the new Club Suites. In this article, reader Marc reviews his experience for TLFL. For context, Marc is a Gold Guest List BA Executive Club member. BA have been trying to use their special services, The Concorde Team, to provide additional hosting and services to GGLs at certain airports such as Heathrow.
A Tale of Two F's: Revisiting BA F in the new 777-200 cabin
It might seem a bit redundant to write a review of BA's F cabin on a 777-200 that has been refurbished with the new Club World Suite: not much has changed and this is a story that largely follows the BA experience for First as we have come to know it. There are still a few novelties worth commenting on about the cabin which worked out well. Plus the JFK flight is always a bit better in some ways. As I am not a regular reviewer for my flights, this report was done in anonymity, BA being none the wiser about me writing this up.
The headline news is that BA is as challenged as ever in pulling together an effective ground experience, but remains a good product in the sky. With the catering by Do&Co to JFK, BA offers a product on this route that is superior to anything else, a competitive First product from a food and beverage viewpoint.
Booking, check-in and lounge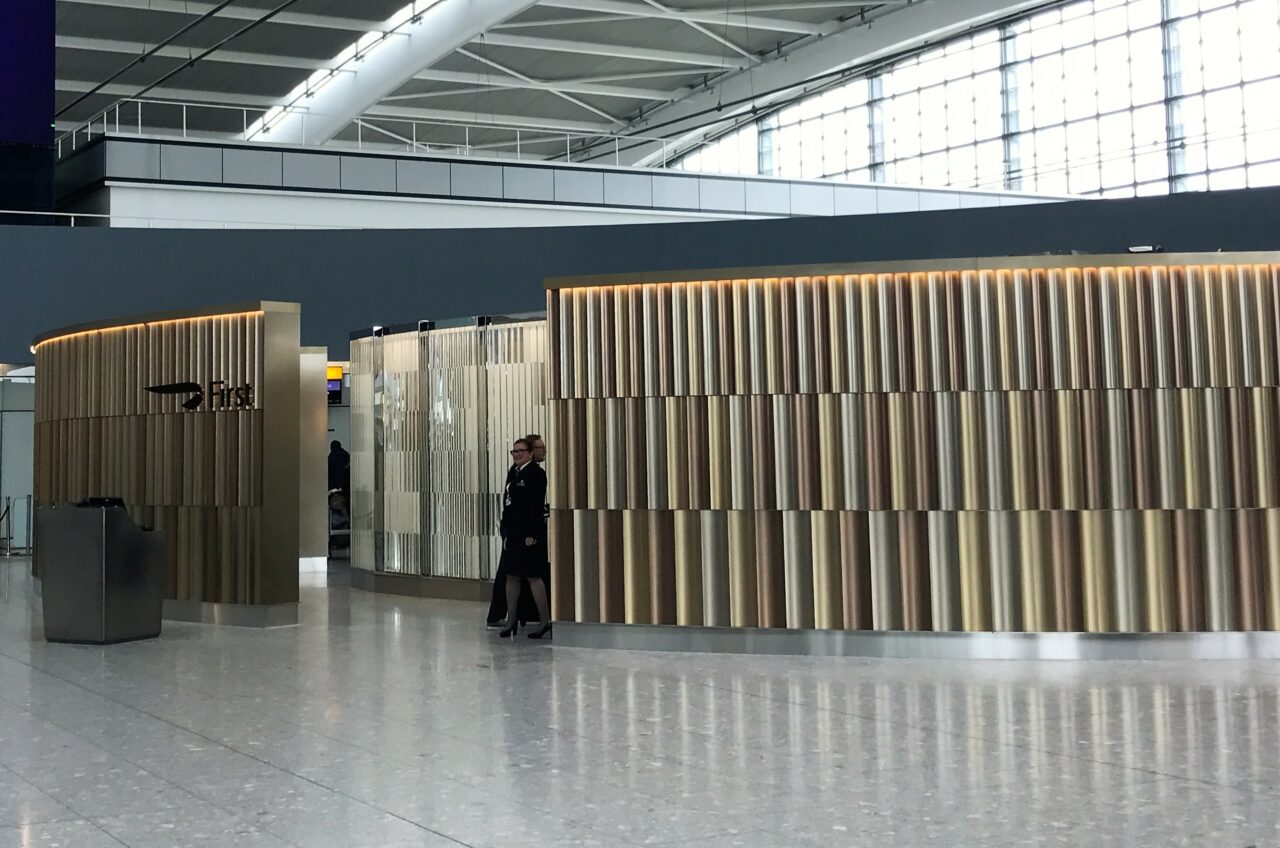 The trip was, in proper TLFL fashion, originally booked as a Club World trip, originating in Inverness, then upgraded with a Gold Upgrade Voucher. Life then intervened, changes were made, and it ended up as a First ticket, not that this makes much of a difference usually. After doing the obligatory back-to-back in the Scottish Highlands and spending the night at one of the airport hotels, I headed to First Wing check-in in the morning to drop off lots of luggage for the flight, it being the outbound of a long, holiday season trip to the US. The First Wing was efficient in spite of the holiday season, not too busy and things were taken care of promptly.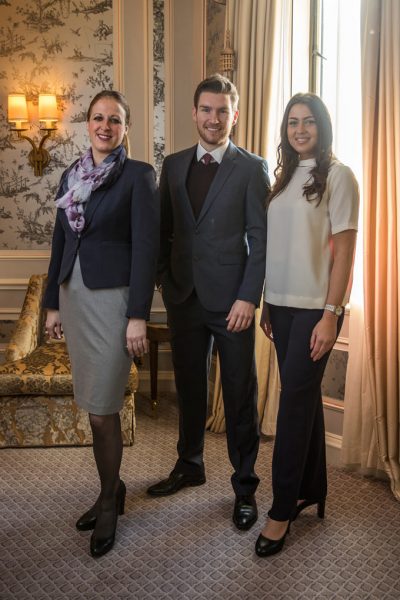 The check-in agent called up the former Special Services team, now renamed Concorde Team, to alert them to my arrival to the Concorde Room. The gesture was not necessary but appreciated. Alas, I reached the Concorde Room a few minutes later to a greeting of "Oh, is this your first time here? Do you need an escort to show you around?" … nicely coordinated. The Team agent that had been contacted, let's call her A, never showed her face and no kind of Special Service of any kind was anywhere to be seen. We'll have to see what that is about next time, then. We're not talking airside transfers to planes in Lufthansa or Swiss-style, so nothing missed, it's just poor setting of expectations to handle things this way.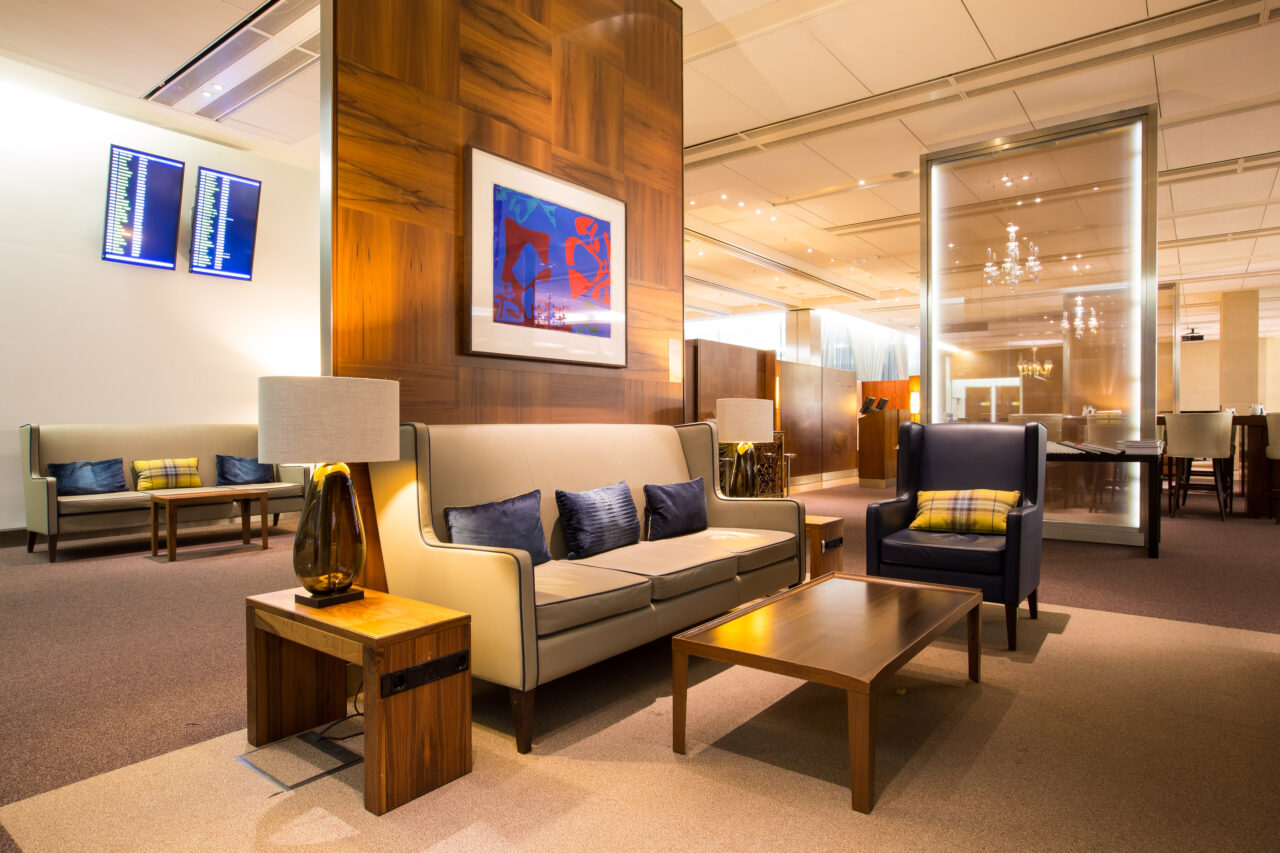 Nothing much to report about the Concorde Room other than staff being attentive and present. (you can read TLFL's latest review of the Concorde Room here)
British Airways First B777-200 Boarding and cabin
Boarding went fairly smoothly, and I found myself in 1K on the "new" plane.
Nothing at all has been done to the seats themselves, the cabin's been shifted slightly and the back end of it removed and that's that. Sadly this meant a seat in quite visible disrepair and with less than ideal visual appeal. We're not talking dirt strewn about as some recent public reports have shown for BA, but it isn't pretty. Is it a missed opportunity? Hard to say. It was never likely that we would see a full replacement of F seats at this point on the 777-200s, I suppose.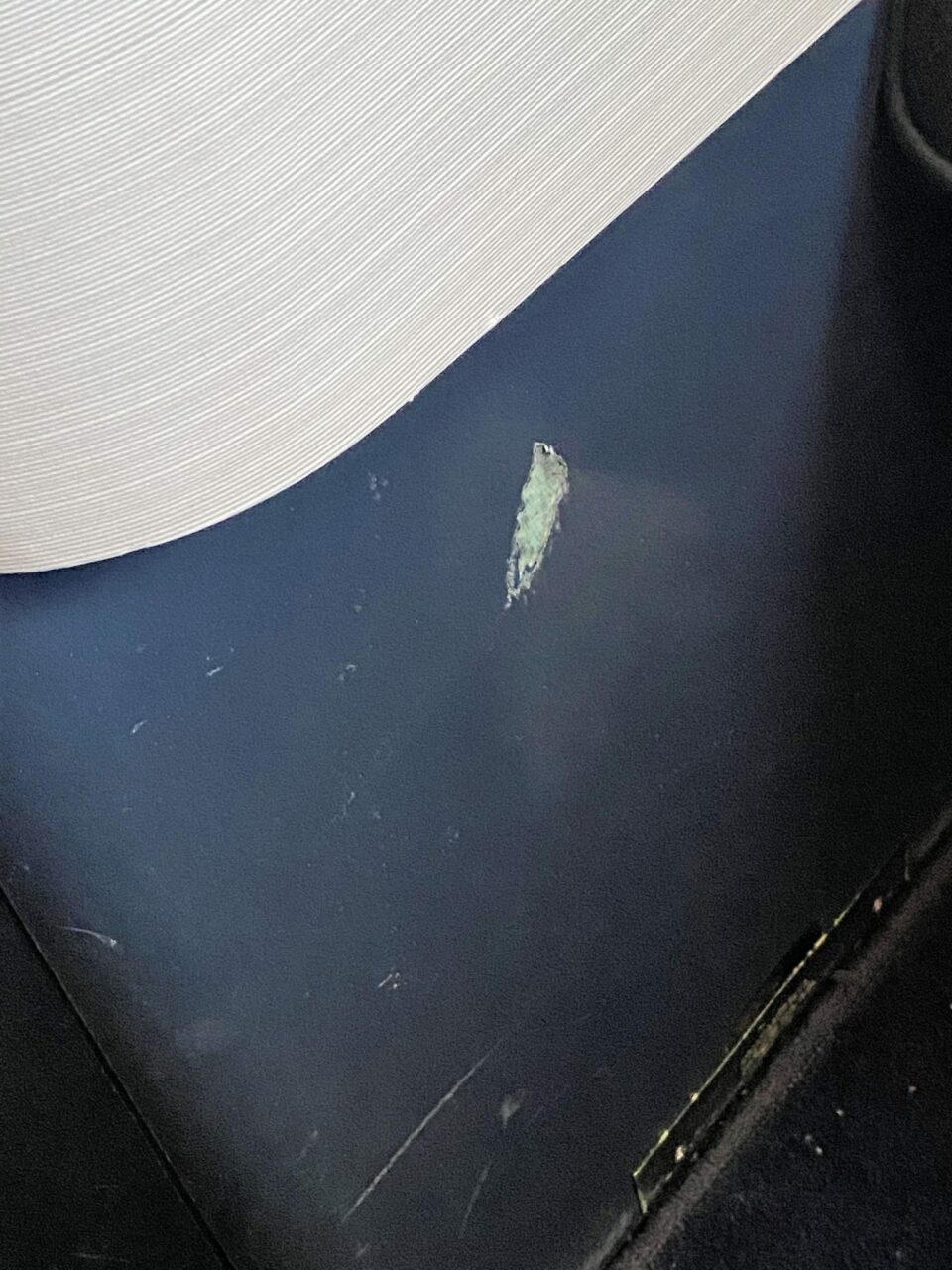 The airline sometimes feels conflicted about what to do with the product, surrounded by competitors which have all but abandoned it, especially on the UK to North America routes. You would like to think that First Class would command more attention to the state of the cabin, in general, but this is not BA's strong suit these days. Certainly to walk through a brand new J cabin into an F seat pieces of which are literally falling apart is jarring.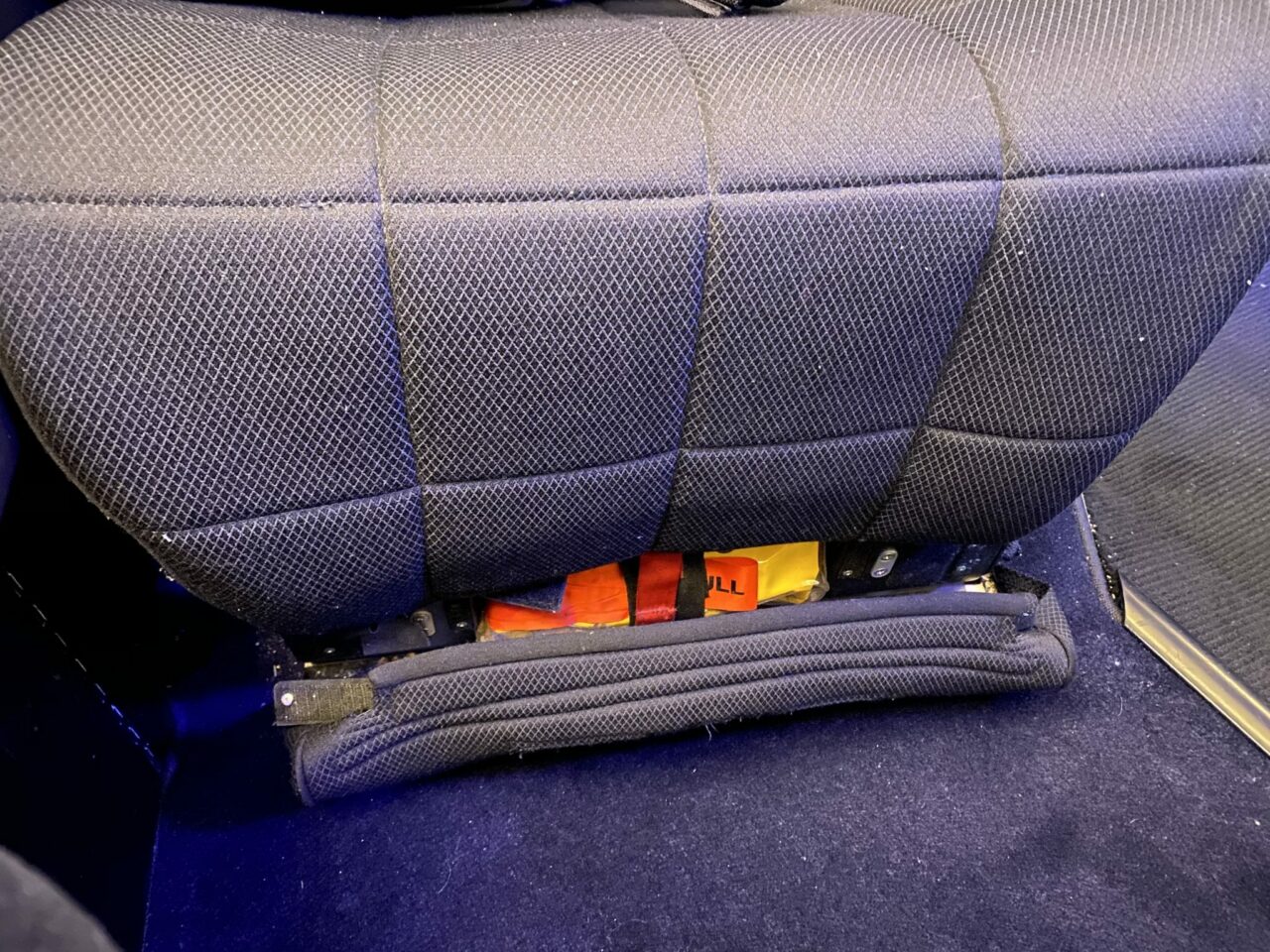 That said, two of the main concerns with the new layout never materialised. There's been some discussion around the fact that the front section of the 777s will now be split between First and Club. This is typical with all airlines which retain First on these types of planes, many with products considered to be far superior to BA. It should be no surprise that this felt like no more of an issue on BA than it is on Cathay or AA. Club did not turn out to be a variant of Attila's horde pushing on the frontier: the flight was full, ferrying a holiday, not a business crowd to JFK, yet the experience was as peaceful as you'd expect in First. While passengers can get rowdy, I am not sure this is more likely to be the case with Club than First passengers and, in some ways, I can see it being the other way around.
The lack of a second bathroom for First also presented no problems. No major queues formed waiting to use the facilities, even when close to landing, the whole thing worked smoothly enough. The bathroom situation has the potential to be more problematic, especially given BA's recent record of cabin maintenance. In general, it hasn't been an issue on the B787 flights I have taken and was not here either.
Food, drink and service at British Airways First B777-200 cabin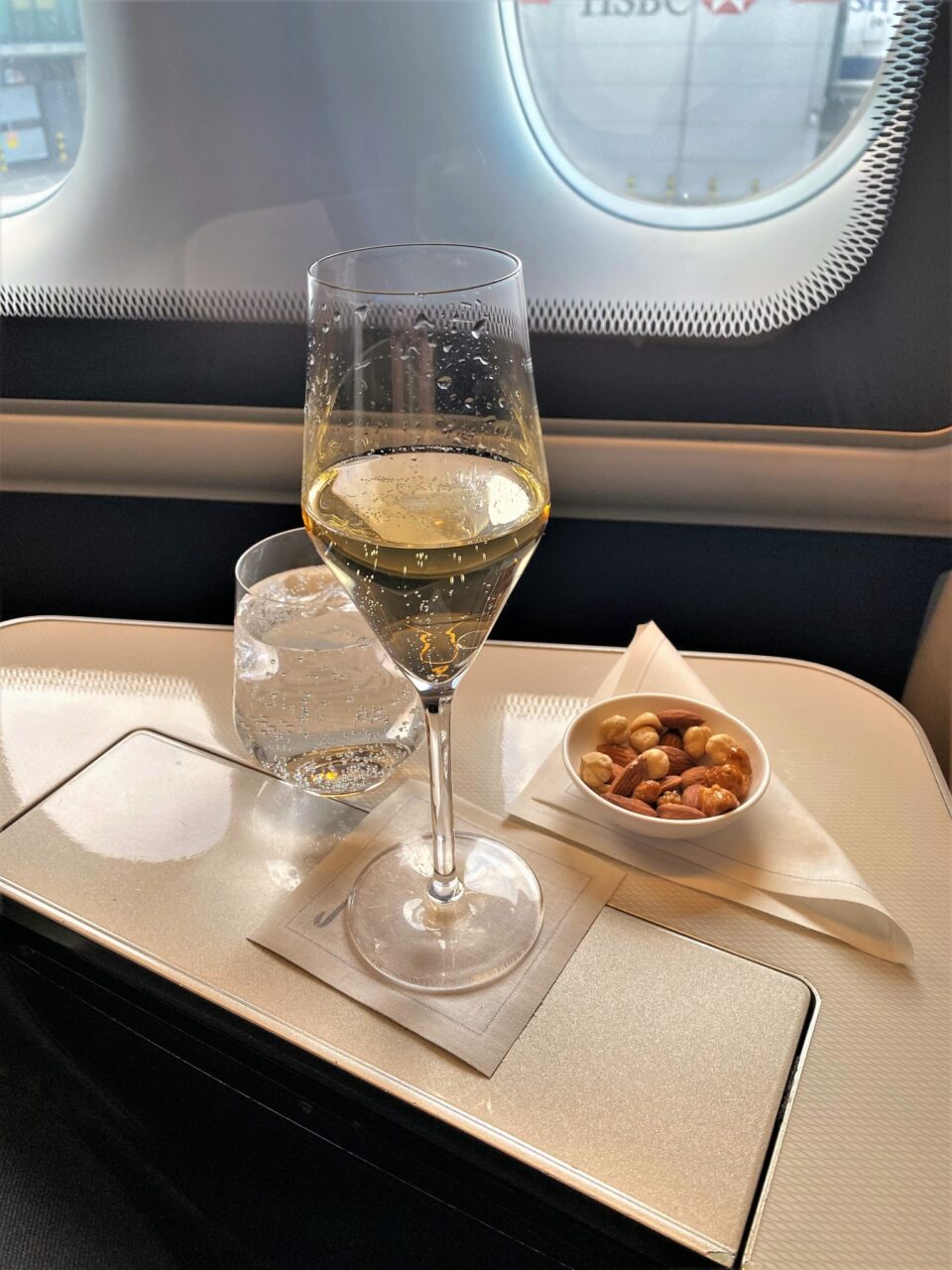 Where I think the drop in F numbers really does help is with the service in the cabin. On a flight leaving in the early morning, with no more than two people choosing to dine at any one time, the crew were able to provide complete attention and promptly serve the food, and keep drinks flowing.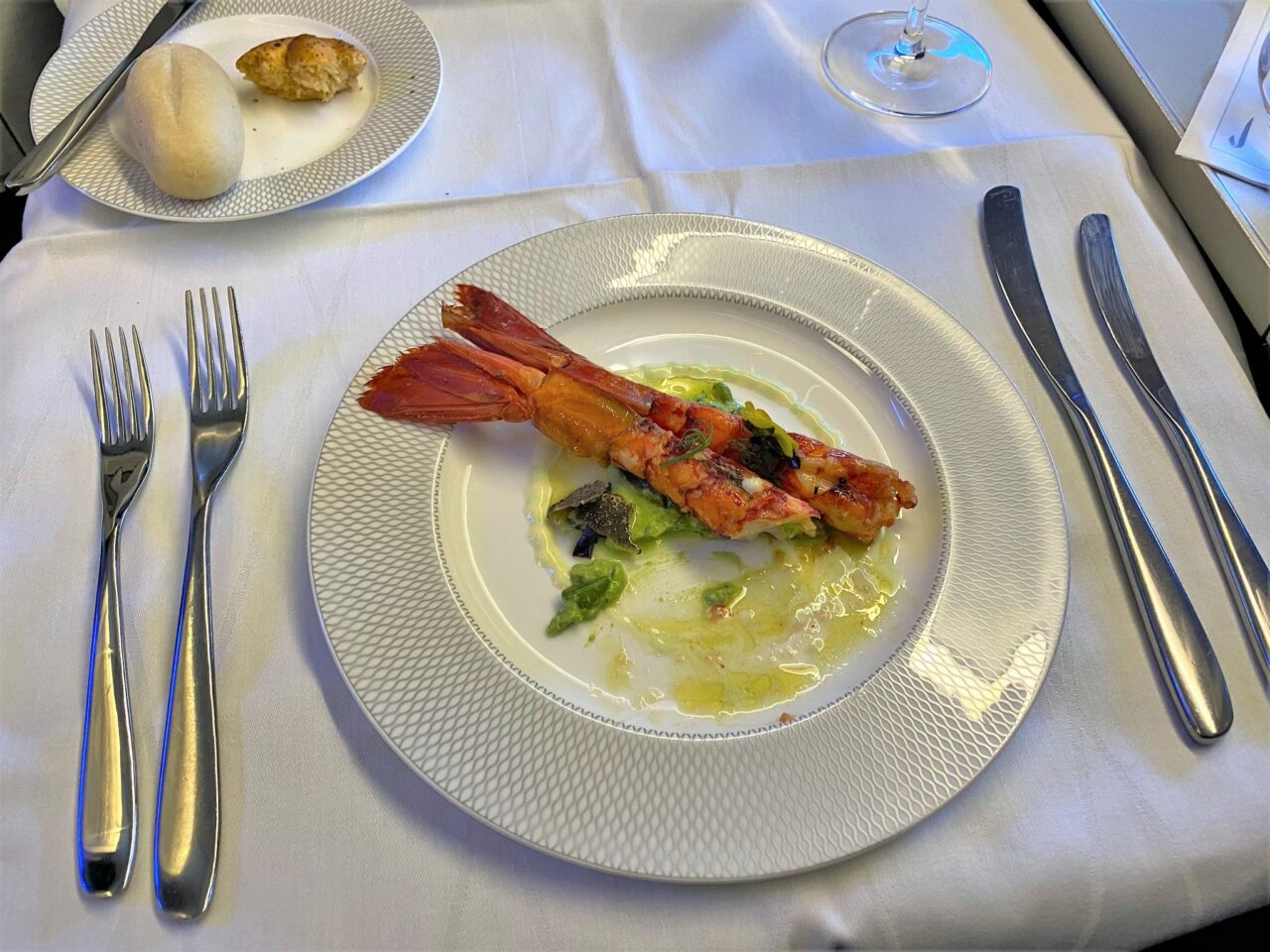 As far as meal highlights, the prawn appetizer was a star choice to begin and the steak, courtesy of Do&Co catering, was served with a substantial chunk of bone marrow, broiled with a parmesan crust, a really terrific addition, showcasing how much more inventive the dishes can be on the JFK route. With a bit of discussion around how to cook the steak, it also came out medium to medium rare and quite tender. As dry as it looks on the outside in the picture, the sauce also helped it, all in all one of the better steak experiences I have had on a plane.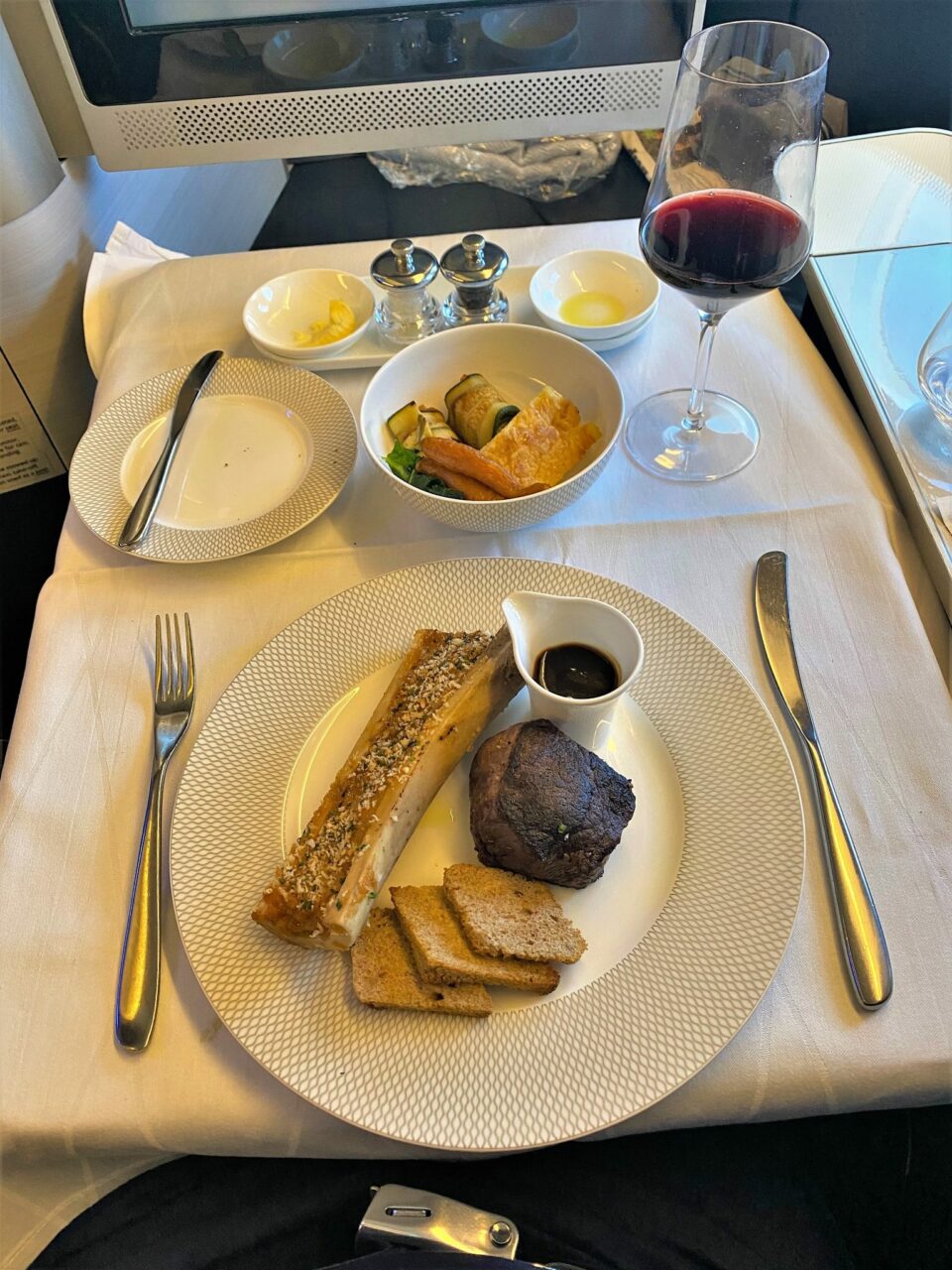 New York JFK Arrival

Arrival at JFK T7 can be a harrowing experience for later flights, but at this time of the day, with the previous flight having cleared out and no backup, it was a smooth experience for almost everyone. With a US passport and Global Entry, I was out in a few minutes into the luggage collection hall. As noted, bag checks were needed this time, so I had to wait. Usual JFK issues, flight was early so bags a bit delayed, then somewhere around fifty bags came out with no priority tags at all, possibly more, then some Club and finally crew and First bags start showing up. Mind you the first bag to come out had a "Vueling" tag, maybe the CEO was on board!
Conclusion for British Airways First B777-200 cabin
All in all this was a pretty standard BA flight in First, with good food and service, expected for the JFK route and some kinks with the ground operation which we would hope will improve as the First numbers decrease over time. The biggest negative is with the cabin condition, a missed opportunity given the overall refurbishment of the rest of the aircraft. The biggest positive on the reconfigured plane is that the changes certainly don't seem to detract from the overall experience, and should definitely help going forward to ensure more attentive and timely service.
Like our British Airways First B777-200 cabin review? You can read more flight reviews here.