Honolulu flights – holiday or TP run?
If you are interested in a Honolulu trip then if you want the latest offer you will need to get your skates on. The current flash offer ends tomorrow 18 September. The offer is from Dublin flying on British Airways, American or Iberia to Honolulu. You can read my ex Dublin guide here.
In terms of a holiday, there have actually been better prices from the UK at around £1550 in the last few months with the 6-month advance purchase. However, for a tier point run this is a better fare as you can optimise by adding in extra sectors such as a European stop and a transcontinental. If you just did a fairly simple Dublin – London – New York – Los Angeles -Honolulu return you would get 920 tier points not including any positioning flights.
The rules:
Travel dates:  Monday to Thursday 20 – 25 November, 19 – 31 December 2018, 27 June to 4 September 2019
Refunds not permitted
Changes for €300 fee
Minimum stay Saturday night
There are a couple of things to watch when looking for flights. Firstly, if you are after tier points and Avios do not take Alaskan flights. These do not earn tier points or Avios when on an American Airlines ticket. Secondly, if you are just after a holiday flight rather than a tier point run it may be worth considering flying via Dallas from the UK as you then should get a flatbed to Hawaii unlike from Los Angeles or San Francisco. If you want to do a transcontinental service you need to route via Los Angeles or San Francisco from New York JFK to get a flat bed in business class.
There is also a similar fare from Oslo, Stockholm or Gothenburg. You find the AA booking page here.
HT: Flyertalk
Premium economy to the Far East from £549
I don't write about Premium Economy that often but Lufthansa are offering such a cheap deal that I thought it was well worth a mention as the prices are pretty close to economy. Until 1 October 2018 Lufthansa is offering special Premium Economy flights to Asia. Possible cities for departures are: London, Manchester, Edinburgh, Birmingham or Glasgow.
Lufthansa's premium economy is actually pretty good with
38 inches (97 cm) seat pitch
premium economy seats up to 1.2 inches (3cm) wider than the airline's standard economy seats,
padded front legrest in the first row of seats  and a simpler metal footrest which swings down from the seat in front elsewhere.
Seatback TV screens are 11-12 inches (28-30cm)
Amenity kit
two bags each weighing up to 23 kg free of charge
use selected Lufthansa lounges on payment of a fee
welcome drink and bottle of water
meals served on china
Prices start from:
Shanghai from £579
Singapore £579
Bangkok from £599
Hong Kong from £649
The rules are:
Sales period: until 1 October 2018 (for China: until 8 October 2018)
Travel period: from 23 October 2018 to 8 December 2018, from 24 December 2018 to 22 March 2019, from 22 April 2019 to 18 June
minimum stay: 6 days
You can find the Lufthansa sale page here.
Hilton Southeast Asia sale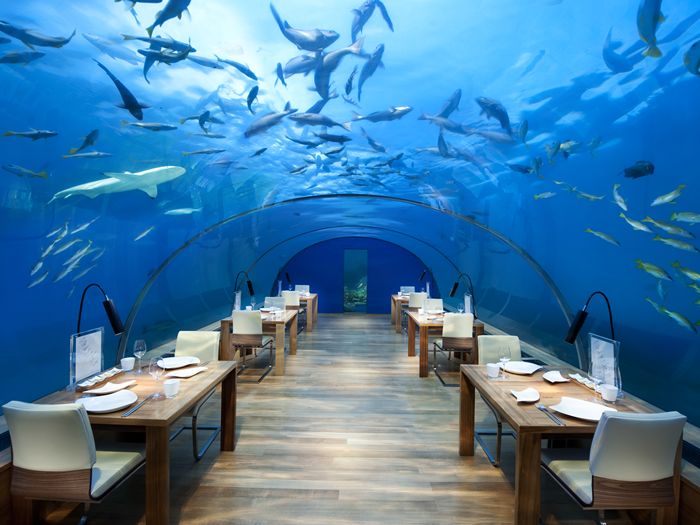 Hilton are offering up to 35% off (must be Hilton Honors member to get full 35% off) most properties in Southeast Asia when you book by 24 September. There is also a further offer for 25% off dining. The sale is valid for stays until 31 December 2018.
Conrad Bali from $206
Conrad Maldives from $588
Conrad Singapore from $216
Doubletree Penang (good if you managed to snap up the Qatar satay fare as Claudio and I did) from $65
Conrad Bangkok from $174
Waldorf Astoria Bangkok from $274