BA add 100,000 Club Avios seats
Last week British Airways added an extra 10,000 Club World Avios seats so if you were planning on booking something, now is the time to do it! This is very likely a direct result of the Coronavirus and a reduced demand for air travel. You may think it just affects Asia in terms of disinclination to travel, but I know of many people who are considering not travelling even on domestic flights!
The offer is across all routes allegedly, but when you actually look that does not appear to be the case. The extra seats are for travel from Monday 24 February 2020 to Friday 31 July 2020.
How do I find Avios and Virgin Flying Club Redemptions?

Finding redemption space is hard, so having the right tools to make it easier are essential. If you are eagle-eyed you may have noticed our new search widget in the sidebar (or on mobile it is under recent posts towards the bottom of the site).
SeatSpy is a fairly new website and looks set to oust Reward Flight Finder from its position of the easiest way to find Virgin and BA Avios availability. Reward Flight Finder is now only showing BA availability, not Virgin, meaning it is far less useful. We have been championing SeatSpy since they started late last year as I personally much prefer it to RewardFlightFinder. Best of all seat alerts are FREE! This month I have been having a nightmare trying to sort out a last minute Avios trip after making BA Gold Guest List (article coming soon) and I found Seat Spy invaluable for trying to work out the best way to get to Miami on Avios.
Setting Alerts for availability

The SeatSpy website is currently working in beta mode and you can either just use it as it is or sign up for a free account. If you get the free account you can set alerts and get email and text alerts when availability opens up. Although BA guarantees at least 2 Club Avios seats are released exactly 355 days before, they do still release more seats after this date. So if you didn't get the seats at -355 days before, setting an alert with SeatSpy will let you know when more seats are released.
To set an alert, perform a search as per below and you will see the alert box at the top of the results:

I currently have one set for Paris: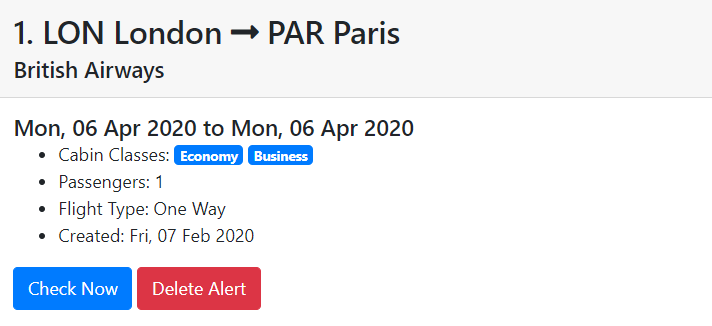 At some point, they will start charging for premium features so I would sign up now before that happens. You get the same service as the paid one for Reward Flight Finder for free – hourly checks for availability of your chosen route and dates. You can sign up to get the free alerts here.
Once you have signed up you need to click on your email address at the top right and enter your phone number in your profile if you want to get text messages too.
Let's have a look at how to use the website a bit more and what I love about it:
British Airways Avios redemption search

I really like that you can search for all classes of travel at once, unlike Reward Flight. You can set it to filter only flights with a set number of seats available, but usually I don't bother as you can hover over the date and it shows how many seats are available for each cabin anyway.
Here are the results for that Holy Grail, London to Sydney. The fact that you can also search two segments for Sydney at once is very useful.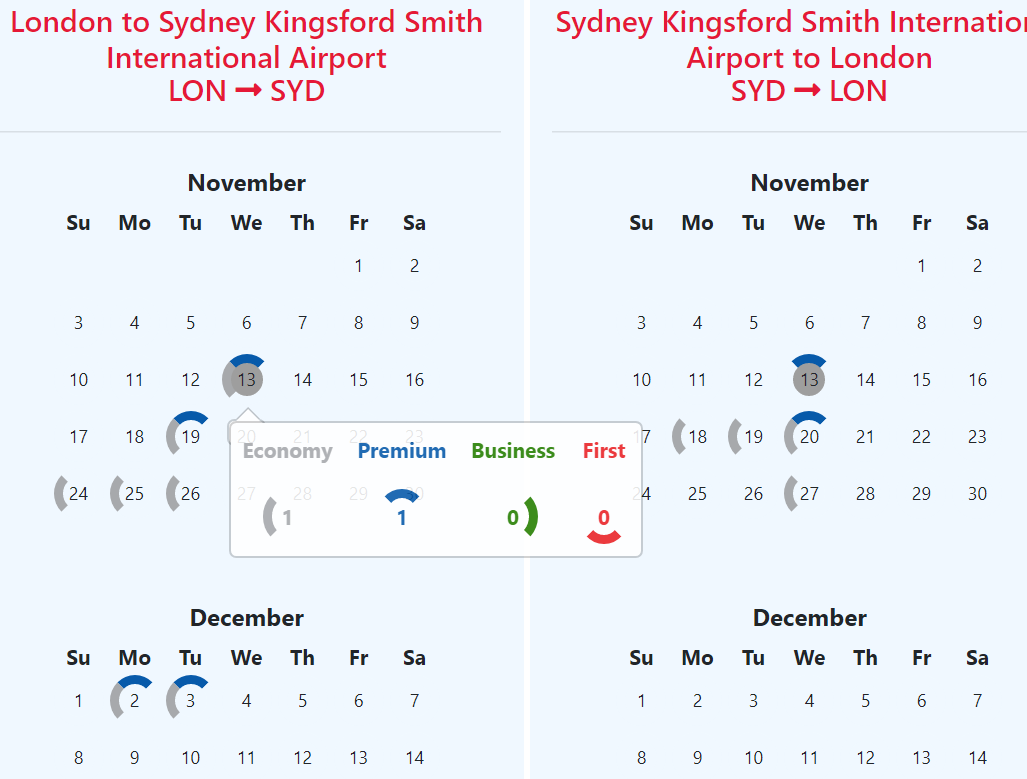 By hovering over the dates it will show you the number of seats available and in which class. This makes searching much quicker if you don't mind whether you fly First or Club for example. I often do First on the way out to use the Concorde Room and onboard food and drink. Then on an overnight return I will return on Avios as I generally just want to sleep anyway plus it saves Avios and is usually easier to get.
Virgin Atlantic
This works in the same way and will show an entire year of reward flights in all classes and how many seats. Note – it only shows Virgin Atlantic flights and not Delta which is one disadvantage if you don't mind which you travel on.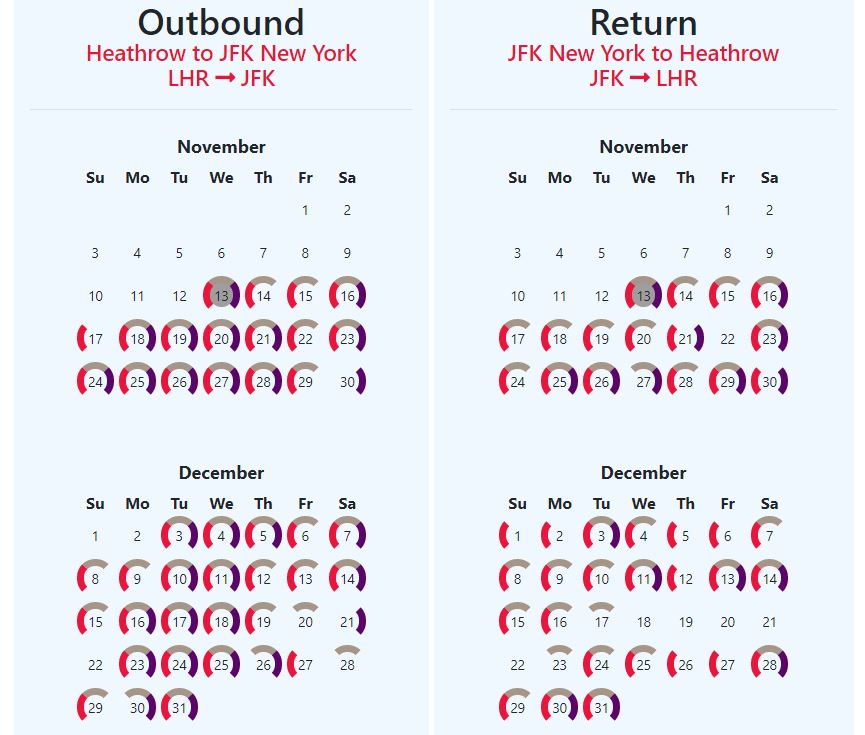 Where can I go?
I used this feature for the first time in anger when trying to get to Miami. I knew that if I got to the US on Avios, I could find a connecting flight from most places to Miami for a relatively cheap cost. So I put in my dates and then looked at what US airports were available for my dates.
If you have Avios to burn or a BA 2-4-1 and are struggling to find availability, then this is the tool for you. It will show every BA or Virgin destination available on miles on your dates. It may even inspire you to try somewhere new!
You can try all these features for free and sign up for free seat alerts at Seat Spy here.