Today's review is from reader Christopher who has a personal blog.
So this blog post is a new one for me. It's two entirely new things; my first ever Tier Point run and my first time flying with the much-lauded, many-awarded Qatar Airways. For someone who is relatively new to blogging and travel geekery, this would be a big (and exciting) moment!
What is a Tier Point run?
Well, collecting Tier Points (abbreviated to TPs from here on) is the manner in which you progress up through British Airways' loyalty scheme, the Executive Club. Every flight paid using cash (or cash plus Avios, but not Avios-only) gives you Tier Points and your total dictates where you sit within the scheme. 300 TPs gets you to BA Executive Club Bronze (also Oneworld Ruby), 600 TPs gets you to Silver (Oneworld Sapphire), and 1500 gets you to Gold (Oneworld Emerald). TPs are awarded for flights flown on a Oneworld carrier. Flying in differing cabins awards you differing levels of TPs; the way to work this out for yourself can be found in your booking or by using the following handy link on BA.com. (you can read more about what each level gets you in TLFL's article here)
With this status-chasing in mind, a Tier Point run is where you maximise your cabin class and connections by taking a more circuitous route to your destination to accrue a larger number of TPs than you would for a direct flight. This then accelerates your status within the BA Executive Club in a shorter space of time, or perhaps even in one single return trip. Exciting!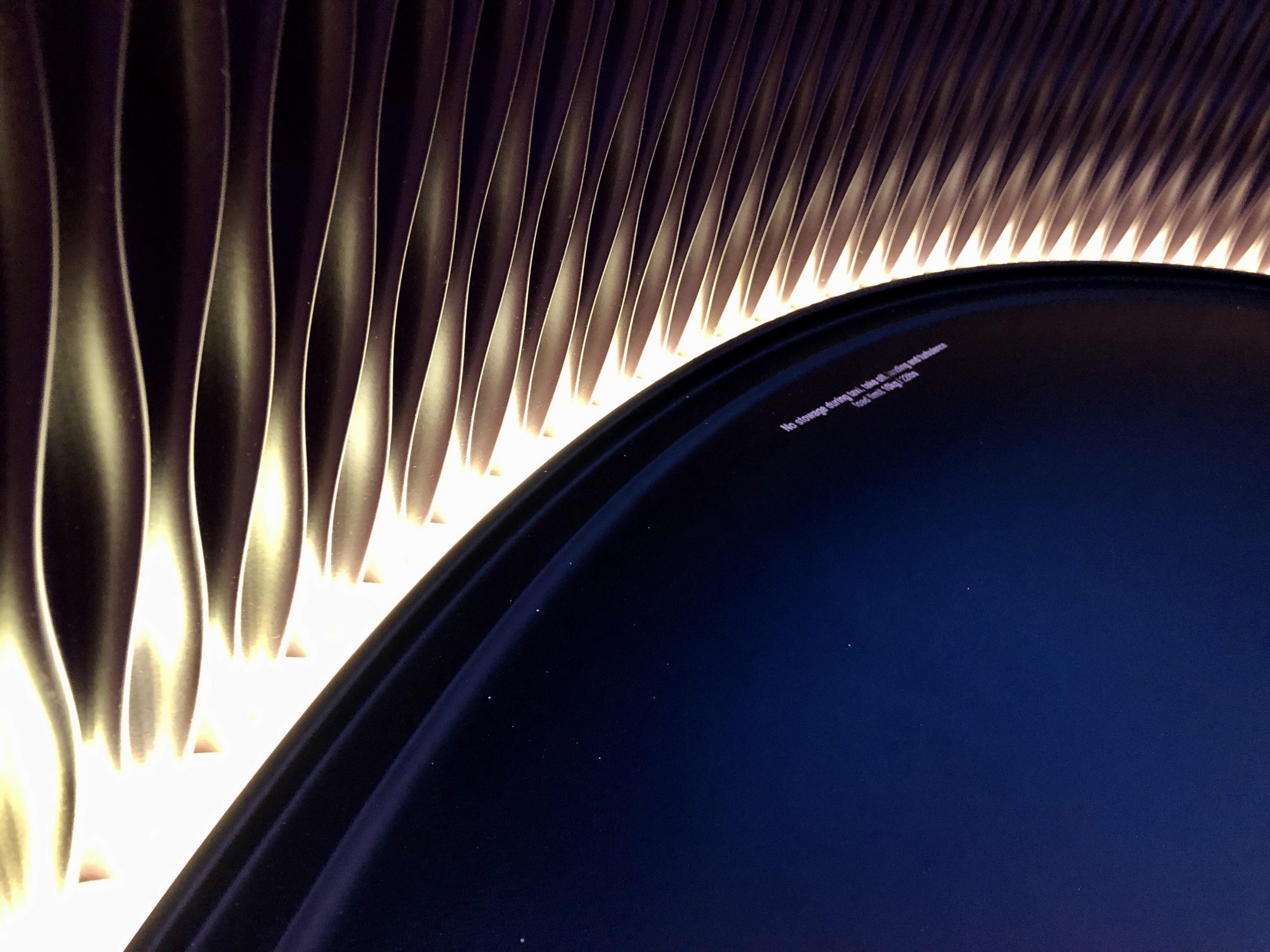 Take the example of this particular group of flights. I could have just flown direct in Club World with BA on a long haul flight and gained myself 280 TPs. Long haul Business class flights net you 140 TPs in each direction, providing each segment is over 2000 miles. However, having read about Tier Point runs numerous times here on Turning Left For Less, as well as their own articles about 'ex-EU flights' (where your main ticket starts from a European airport vs. a British one (excluding Inverness and Jersey), thus saving you cash by avoiding very high APD taxes and other fees, I decided to embark upon my own ex-EU Tier Point run to see if I really could indeed Turn Left For Less, and if it was feasible to do for a relative novice, given some of the quirks inherent to such an endeavour.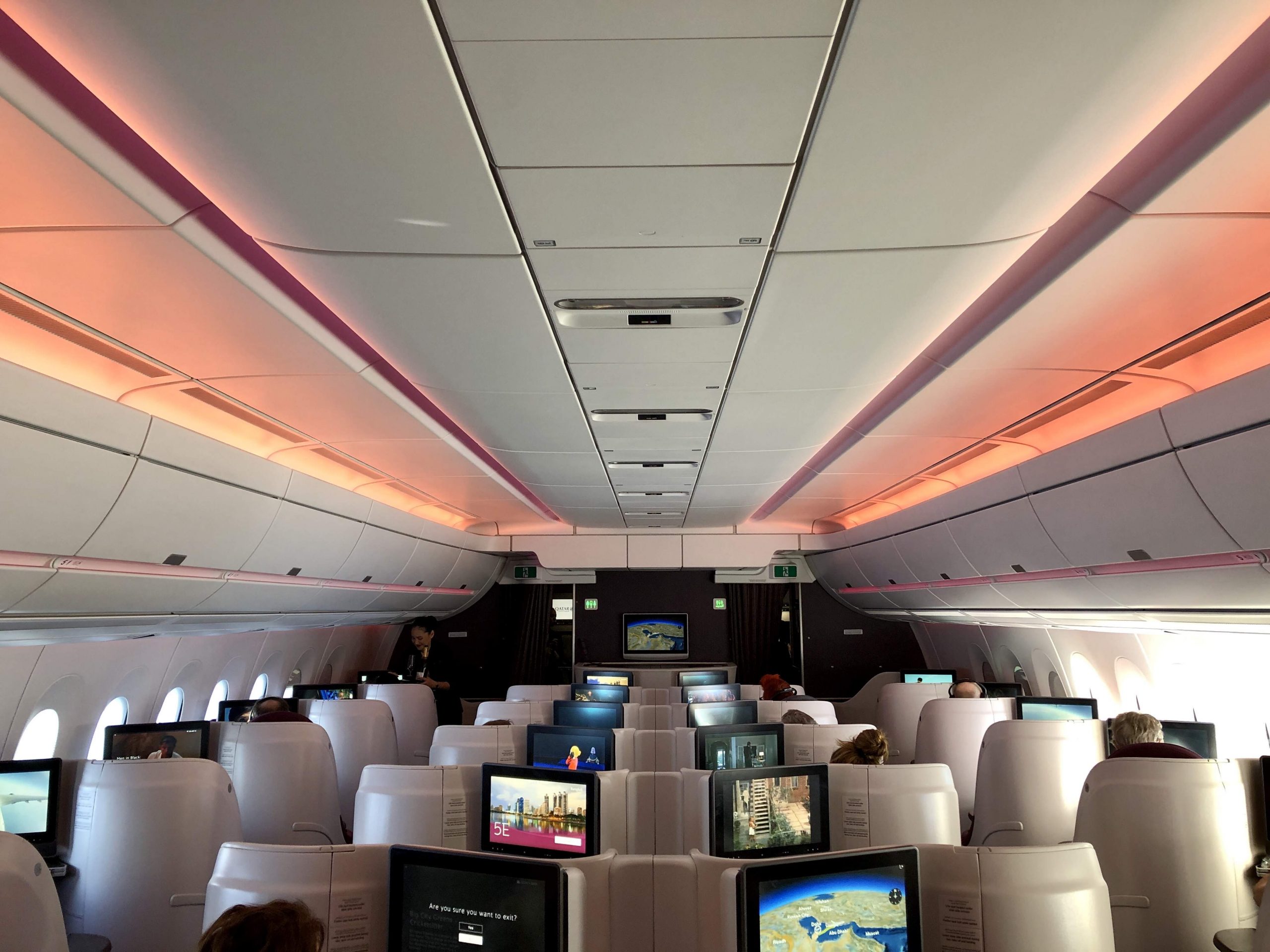 So, I set about working out how to get enough TPs to maintain/renew my BA Executive Club Silver status from the previous year in one beautifully coordinated scoop, while also building in a holiday. It's important to note that although a Tier Point run such as this scoops you enough TPs to progress to Silver status, you also need to make at least four flights with British Airways to actually attain/maintain said status. Two of these BA-specific flights were already accounted for, in getting to my European departure point in Club Europe.
Finding and booking the fare

Firstly, where to go, and when? Well, January in the UK is always absolutely miserable, so I decided to head to South-east Asia, namely Thailand, where it's relatively less humid than normal, and drier than many other months of the year. It's also somewhere I've wanted to visit for ages, so this made for an exciting destination.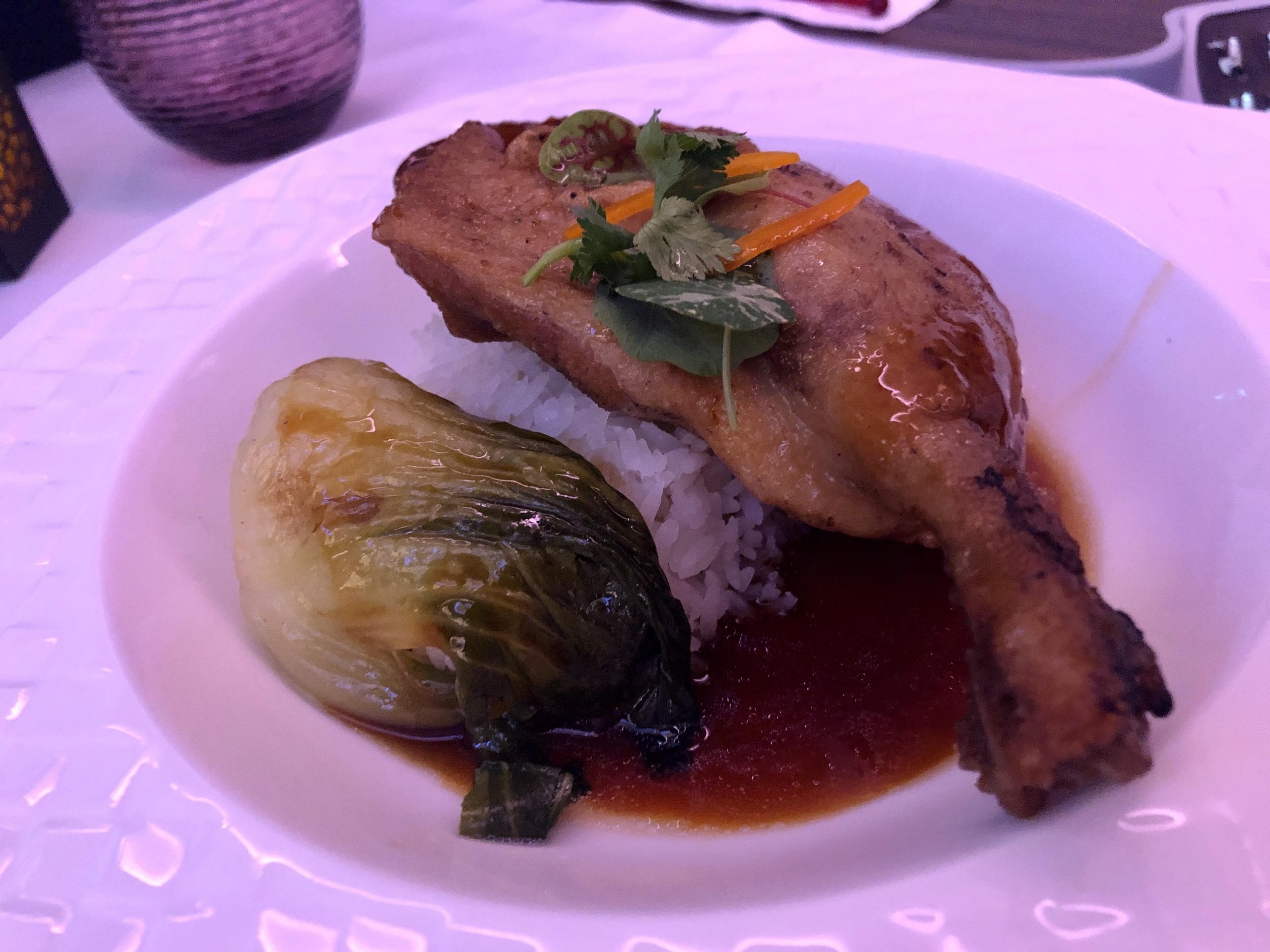 Next was finding an ex-EU fare to Bangkok which would allow me to take two business class flights in each direction that were each at least 2000 miles in distance. Using my best friend Google Flights (which I use religiously to find good flight deals), I started searching for flights to Bangkok on Oneworld carriers from a variety of Scandinavian starting locations, as described on Turning Left For Less. Google flights allows you to do some fairly specific tweaking over a broad time frame in order to find exactly what you're looking for, so it's an invaluable tool if you're trying to find starting points for your Tier Point adventure. Google Flights also allows you to look at multiple airports, which helps speed up the process of finding the best deal and the best dates. After a few tweaks, bingo! Stockholm Arlanda to Bangkok via Doha in Business class would set me back about £1030 (including my own bank's foreign transaction fee for paying in SEK), which I thought was very reasonable. (note – a Curve card is great for not paying these fees – Michele)
Positioning flights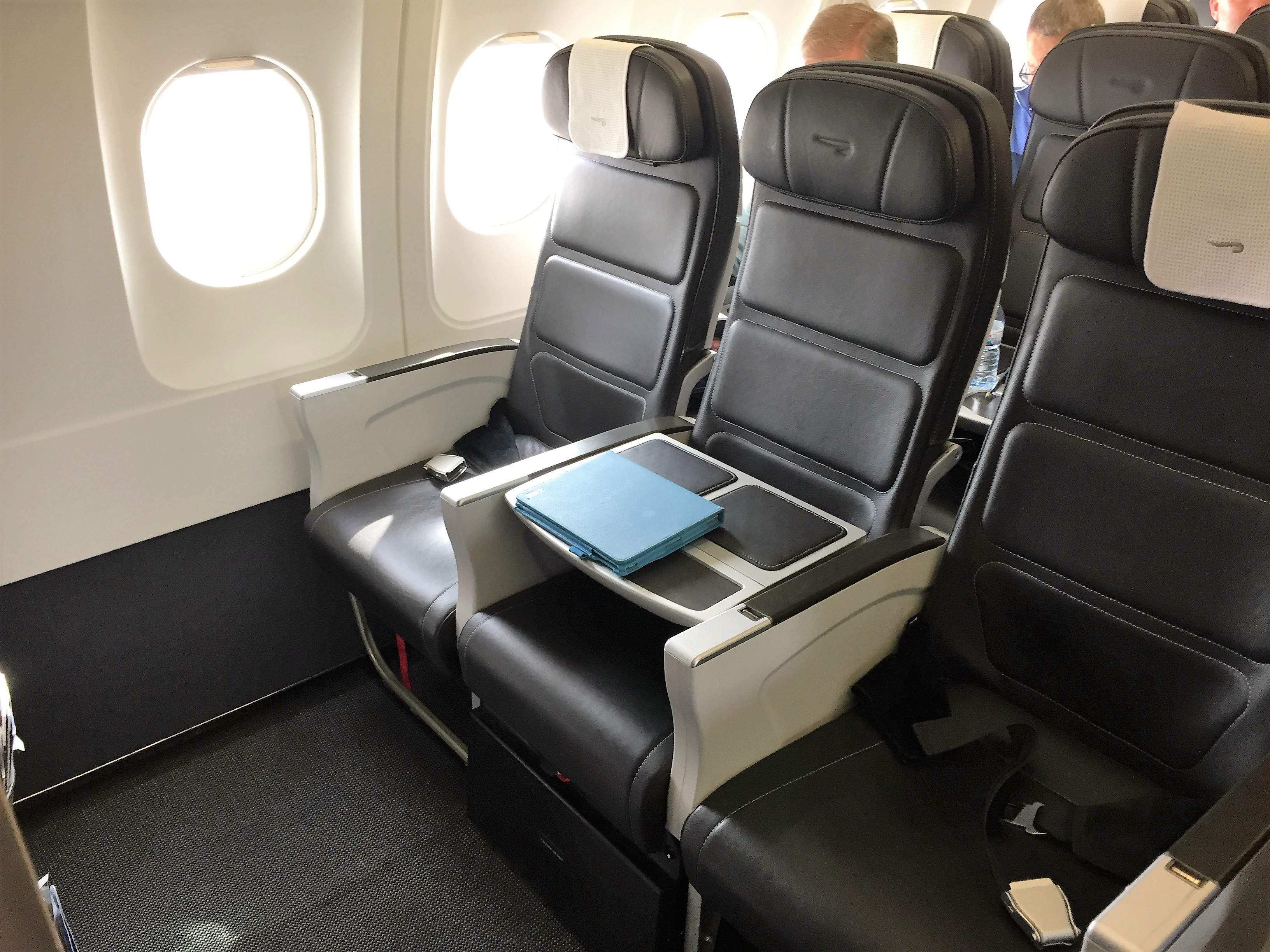 London to Stockholm Arlanda in Club Europe with BA only nets 40 TPs each way, whereas Helsinki would have doubled that to 80 TPs each way. However, Helsinki to Doha was significantly more expensive than starting in Stockholm, so that wouldn't have worked out very economically. After all, I am trying to Turn Left For Less, not Turn Left For More! Other 'usual suspects' for these good value ex-EU fares in Scandinavia include Oslo, Copenhagen and Gothenburg in addition to Stockholm and Helsinki.
It's vital to make sure you can get to the European airport from London (or wherever in the UK you fly from) fairly easily; Stockholm worked well from that perspective as there are at least four flights from London Heathrow with BA to Stockholm Arlanda per day, meaning any issues with delays or cancellations could be mitigated by service frequency. Starting somewhere with a single flight per day (like Sofia) might see your plans easily scuppered if your flight to Europe was delayed significantly, or worse, cancelled.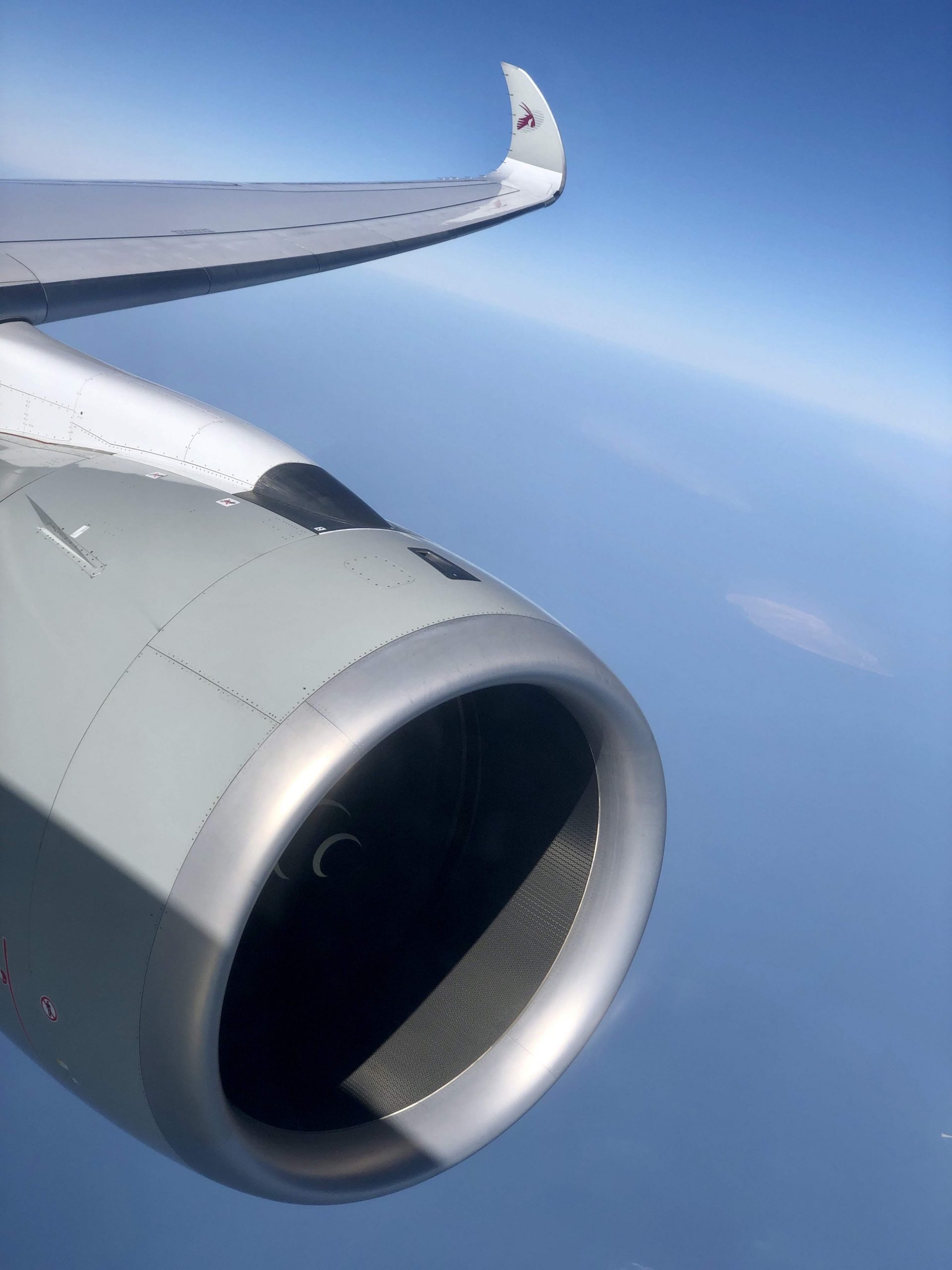 Anyway, I snagged a Club Europe seat with BA to Stockholm, leaving myself minimum four/five hour windows between arriving in Stockholm and departing again, in each direction, to buffer for any delays en route. All set.
In total, the Tier Points for this set of flights would be 640: 40 (LHR/ARN) + 140 (ARN/DOH) + 140 (DOH/BKK) + 140 (BKK/DOH) + 140 (DOH/ARN) + 40 (ARN/LHR).
That's enough TPs for BA Executive Club Silver status in one trip.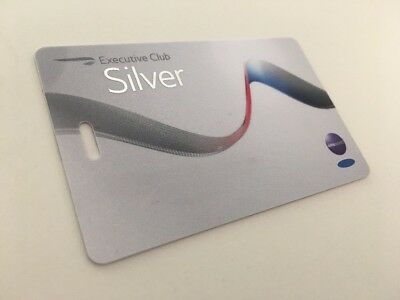 Bosh. Done. I then booked it all, which proved easy enough. It's worthwhile to note that these ex-EU fares with Qatar Airways are often in the 'Business Promo' price category, so aren't very flexible should you need to change anything. However, if you look at the BA Tier Point Calculator (as linked above), you'll notice that all fare types in Business class with Qatar Airways net you an identical number of Avios, so if the flights being inflexible doesn't bother you, then you're not really at much of a disadvantage.
It's also worthwhile to note that while you might be netting a huge number of TPs by flying this way, your Avios earning rate is significantly reduced on Qatar Airways; this trip (despite my BA Silver/Oneworld Sapphire status) only earned me circa. 15,000 Avios.
Aircraft types and seats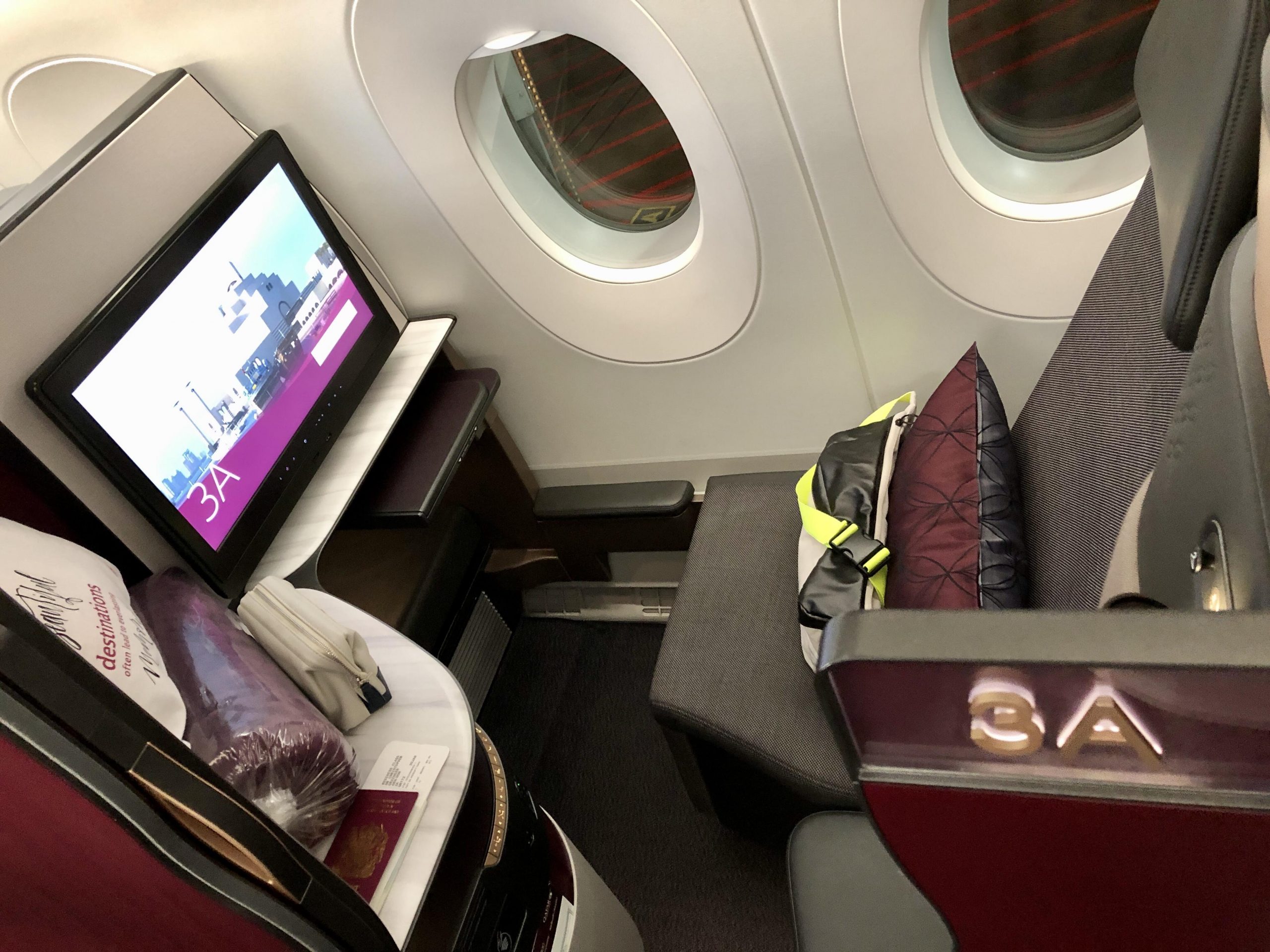 Now, onto the aircraft and the very delicate process of seat selection. Qatar Airways operate a number of different long haul aircraft with numerous business class hard products, none of which I've ever flown on before. That in itself presented an awesome and really exciting opportunity; the chance to review a number of aircraft with a number of varying seats in one trip on one of the most highly awarded airlines around. This experience would be the focus of a separate (rather epic) review (which can be found here on my own personal blog site) looking at how your perception of an airline's service (and reputation) can be changed by the seat and cabin you're sat in, as well as by the level of customer service offered.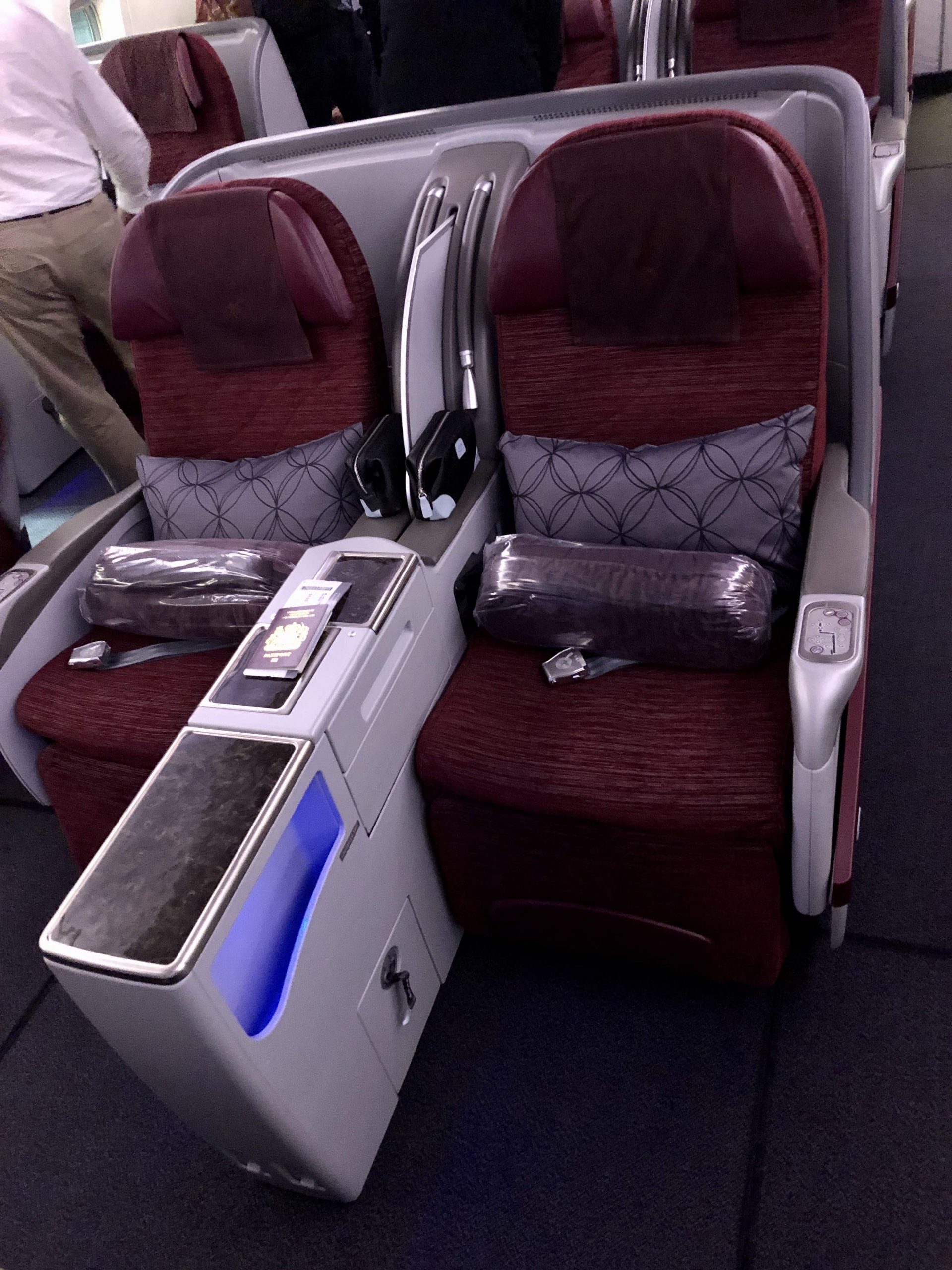 I took some time to carefully research the 'best' and 'worst' seats (though that's always highly subjective), deciding on various seats in the various areas of the cabins to get a few different perspectives (plus hopefully some excellent wing shots!) which I think has made for an interesting comparison article.
The aircraft and seats were as follows:
Outbound
Stockholm – Doha A350-1000 Qsuite Seat 3A
Doha – Bangkok A350-900 B/E Superdiamond Seat 5A
Return
Bangkok – Doha A350-900 B/E Superdiamond Seat 7K
Doha – Stockholm B777-300ER B/E Minipod Seat 2E
I am a huge fan of a window seat, as you can see from the seat assignments of the first three flights. Almost every flight I've ever taken has had me seated in one, but the final leg of my trip, from Doha back to Stockholm, placed me in the older 2-2-2 configuration on the B777-300ER on a night flight. I felt in this instance, aisle access via the central two seats was more important than a view of… not much, so I opted for 2E.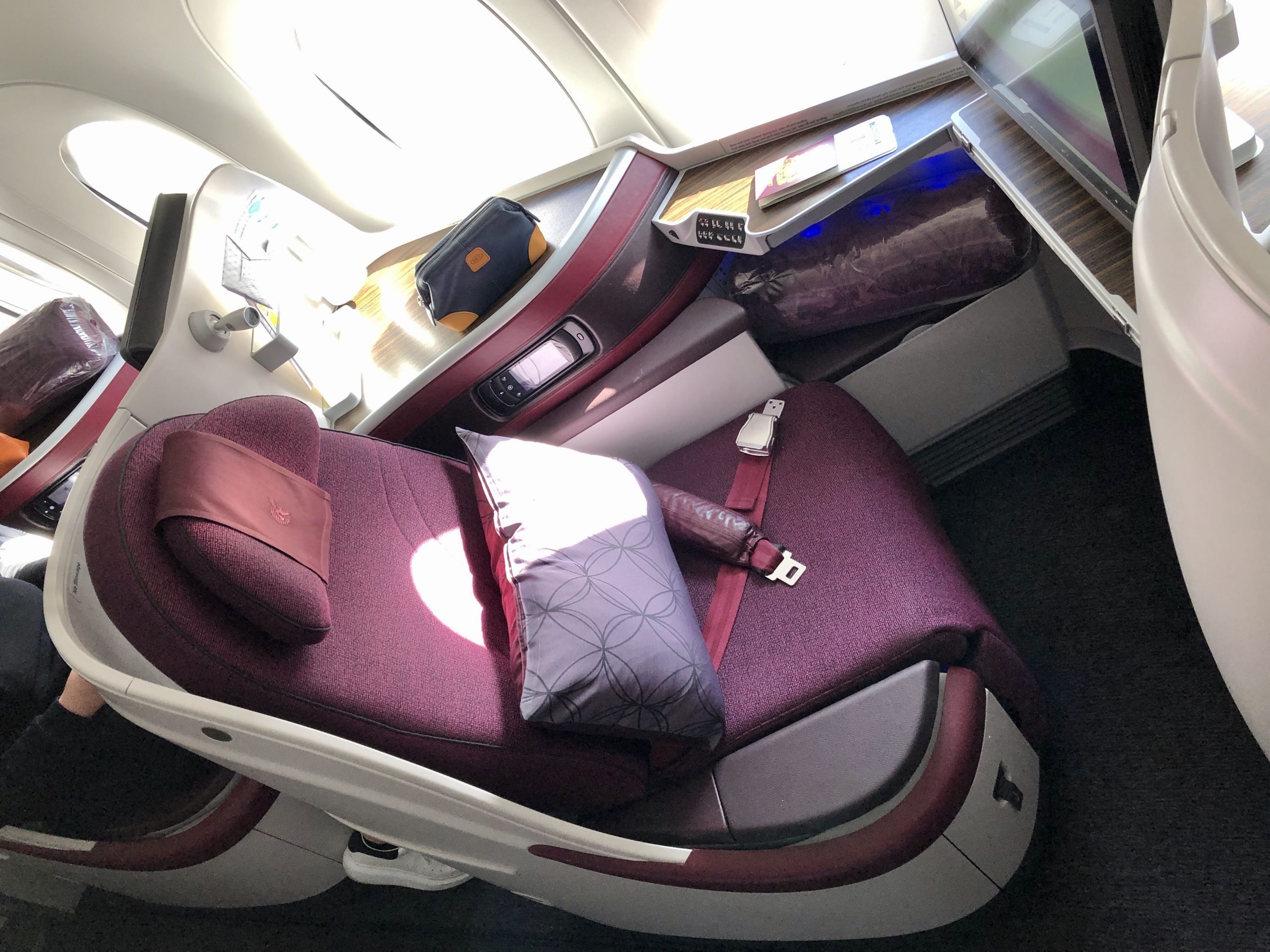 So, how did the Tier Point run go?

Getting to London Heathrow isn't necessarily difficult from home in South East London, but as the Heathrow Express is extortionate, and TfL Rail doesn't yet offer a direct service to the airport from Paddington, I usually endure the snail's pace Piccadilly line. This usually takes 90/100 minutes door-to-door, so I leave myself enough time for this, as well as all the usual airport malarky; bag-drop, security, etc. I had checked in online for both my BA flight to Stockholm and the Qatar Airways flight to Bangkok. I also left myself enough time to check out one of T5's BA lounges, which I have reviewed on my blog too.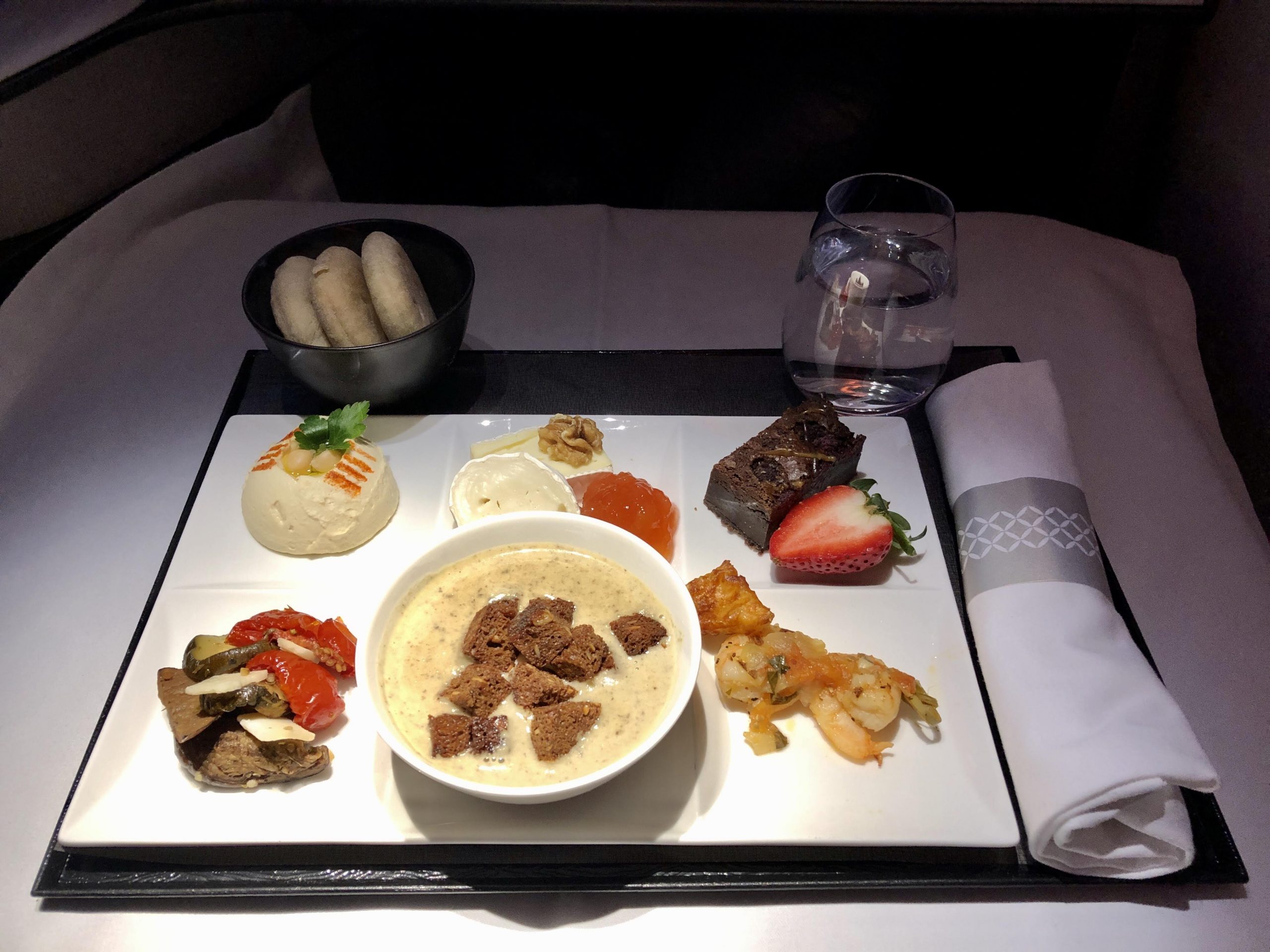 Outbound flights – January 30th 2020
BA778 Club Europe A321 Seat 03F
Departure from LHR

1035

Arrival into ARN

1410

Flight time

Approx. 2 hours 10 mins

Lounge

BA Galleries Lounge (north and south)

Connection length in ARN 7 hours 45 mins
Lounge Menzies Business Class Lounge
QR172 Business Class A350-1000 Seat 03A
Departure from ARN

2145

Arrival into DOH

0555

Flight time

Approx. 5 hours 30 mins

Connection length in DOH

2 hours 40 mins

Lounge

Al Mourjan Business Class lounge (which I have reviewed

here

)
QR838 Business Class A350-900 Seat 05A
Departure from DOH

0835

Arrival into BKK

1855

Flight time

Approx. 5 hours 30 mins
Return flights –
February 11-12th 2020
QR835 Business Class A350-900 Seat 07K
Departure from BKK

2045

Arrival into DOH

0035

Flight time

Approx. 7 hours

Connection length in DOH

1 hour 15 mins

Lounge

Al Mourjan Business Class lounge
QR169 Business Class B777-300ER Seat 02E
Departure from DOH

0150

Arrival into ARN

0620

Flight time

Approx. 6 hours

Connection length in ARN

5 hours 30 mins

Lounge

Aurora Business Class Lounge
BA777 Club Europe A320N Seat 02F
Departure from ARN

1135

Arrival into LHR

1325

Flight time

Approx. 2 hours 20 mins
Would I do it again?

Yes. In fact, it's already booked! I have slightly different connection times for flights from Stockholm (again cheaper as a departure point than Helsinki) to Hong Kong (coronavirus issues notwithstanding!) so I'll see if that changes my perspective on any of this, and what works best for me.
What would I do differently?

The most challenging part for me was two long layovers in Stockholm when travelling alone as (I think) it's a really boring airport with very little to do, particularly as the third party lounges in Terminals 5 and 2 are really poor in terms of ambience and general offerings.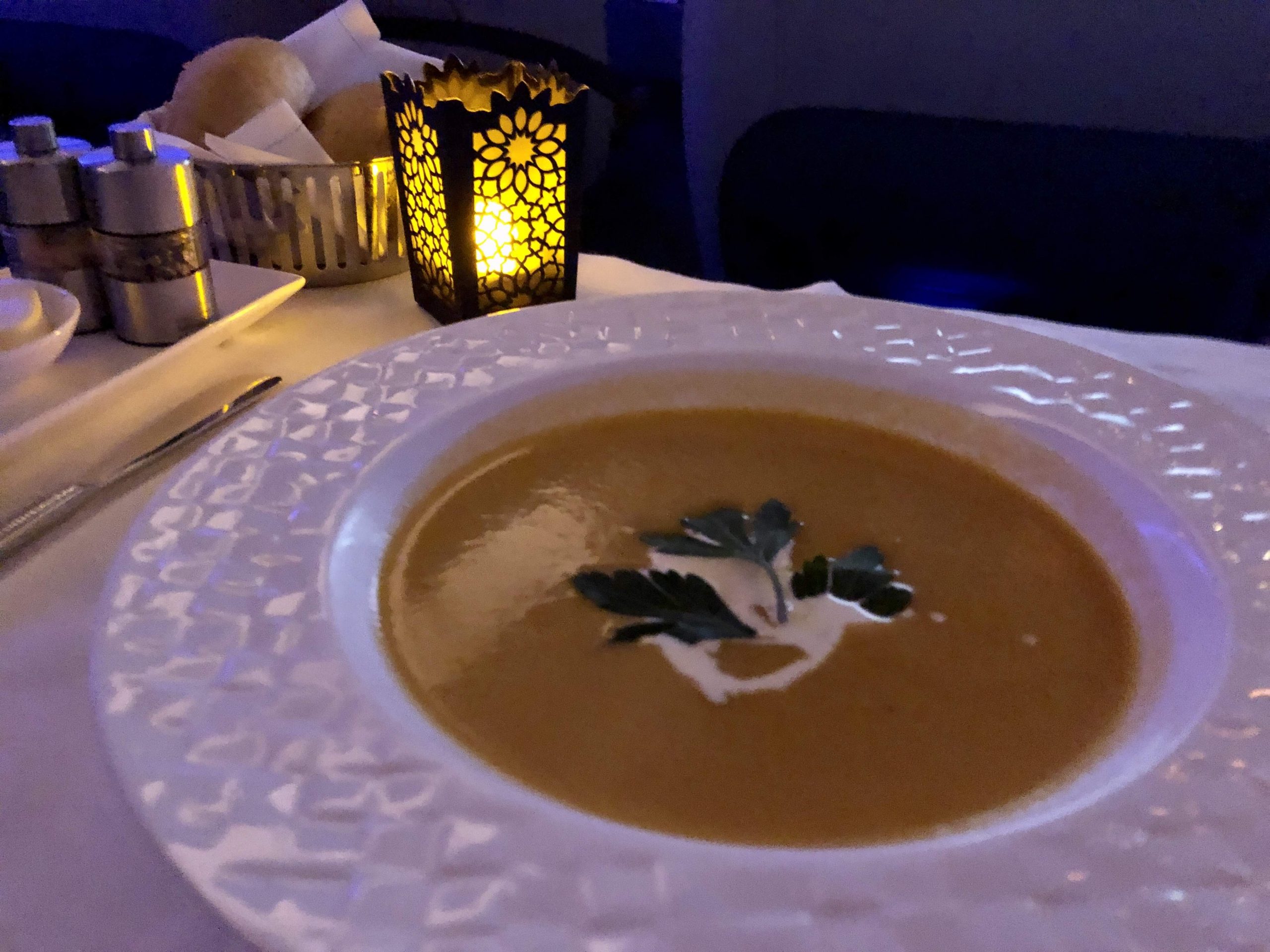 Luckily, the outbound journey left me enough time to leave the airport and do some sightseeing in central Stockholm, where I spent a few hours wandering Gamla Stan, which was a lot of fun. Getting the train to and from central Stockholm was easy but took about 40 minutes – I refused to pay almost £50 return on the Arlanda Express for a same day return so I took a slower commuter train. However, Stockholm is a beautiful city with some really handsome Scandinavian buildings and cobbled alleys. If your layover is longer than 6 hours, I would recommend doing this to kill some time doing something rewarding. Either that or book your positioning flight to be the day before your main ticket and stay directly in the city so you can truly maximise a good chunk of time there.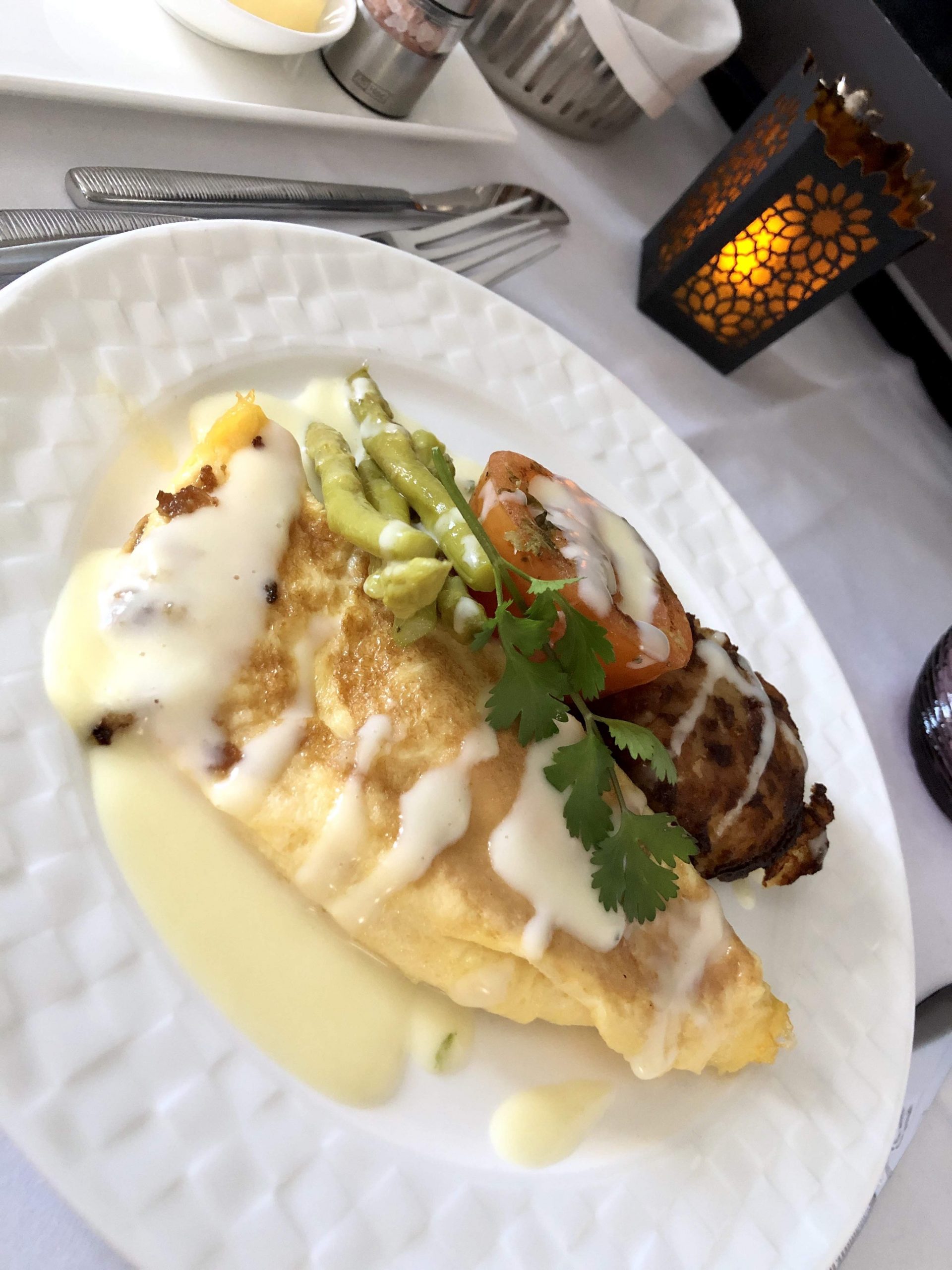 The return journey was somewhat different as I landed in Stockholm incredibly early; our actual arrival time was 0555hrs instead of the scheduled 0620hrs. As I was flying Club Europe I could take advantage of a free same-day flight change, so I rushed as much as I could to try and catch a ride on the 0720hrs BA flight back to London but I missed check-in, with it having closed about ten minutes before I got to the desks. Walking from the aircraft to immigration, then waiting for baggage (which was very slow), and rushing from Terminal 5 to Terminal 2 took a while, and so I had to spend the next five-and-a-half hours in Arlanda airport for my scheduled 1135hrs flight back to London.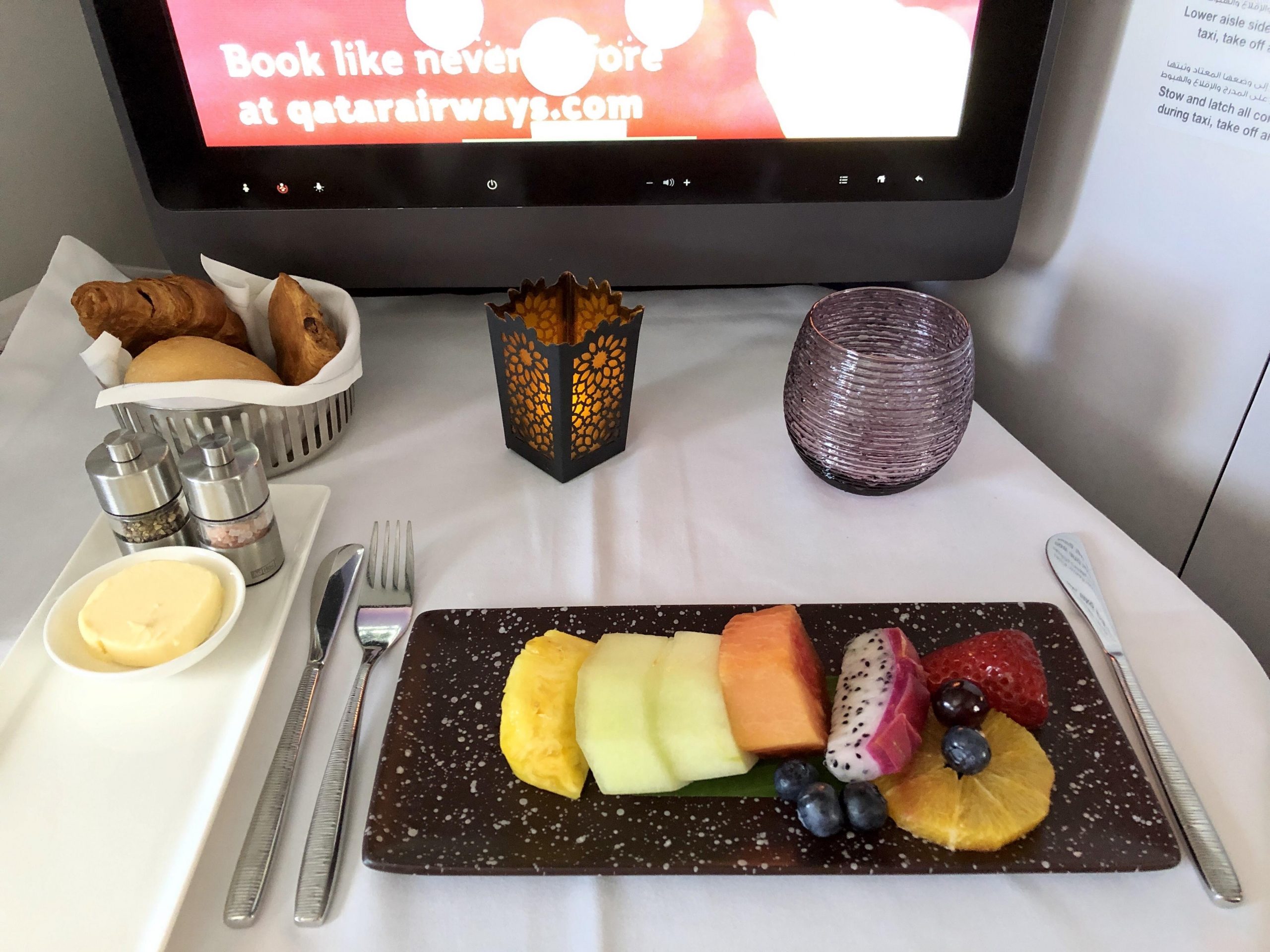 BA allow use of the Aurora lounge in Terminal 2, but be warned; this lounge has a three-hour time limit on it. This sort of punitive rule-enforcing is nonsense as there was literally only seven people in it (including me!) when I wanted to use it so I couldn't see the harm. I tend to not like third-party lounges because they often have strange rules like this, even if they're like a graveyard in terms of activity, as well as sub-standard offerings in terms of ambience, food and drinks. There was also construction work going on outside which was really noisy.
I also think travelling alone has its plus and minus points. On the one hand, you're free to do whatever you want, whenever you want, but when you have long layovers with nobody to talk to, a well-stocked iPad or a good book become your best friends. (My apologies to the six other people in the Aurora lounge who had to endure my cackling at Schitt's Creek.)
I think the real thing to note is try to be cautious and/or pragmatic about your layovers when travelling on separate tickets; I think I was perhaps overly cautious as this was my first time doing it and I was connecting through an unfamiliar airport.
Is this viable for casual or infrequent travellers?
Absolutely, yes. Other than a lot of waiting around in Stockholm, the whole trip was incredibly easy and good fun to do. I reacquired my BAEC Silver status and fell in love with a whole new country in one go. For the saving I made by flying from Stockholm vs. flying from London, it was great. Even when you factor in the cost of the Club Europe positioning flight, the value was still excellent, particularly as I managed to try out the much-lauded Qsuite on the stunning A350-1000.
As I mentioned before, the cost of the return flights from Stockholm to Bangkok was around £1030, and the BA Club Europe flights from London to Stockholm were around £200. A flight with Qatar Airways from London to Bangkok in Business class ordinarily tops £2200+, so even though this cost me some time, I saved about a grand which can't be sniffed at. And of course, the aim of the whole venture was successful; I've acquired enough TPs by taking this trip to maintain my BAEC Silver status.
Conclusion
Aside from being a shade bored (and rather tired) in Stockholm Arlanda on the return leg, everything went really smoothly. I didn't find any part of the booking or travel process any more (or less) stressful than on any other flight I've taken, either. I did have to chase the addition of the Avios and Tier Points into my BAEC account via the dedicated BA Silver status telephone line, but that's not a major issue, and they sorted it out easily enough.
It turns out you can Turn Left For Less! I'm looking forward to doing it again soon.
Qatar Airways still have some great ex EU deals at the moment from around £1100 – you can find the latest deals on Qatar Airways here.