BA cuts hundreds more flights including BA 1
As I mentioned yesterday, now that the EU have given a dispensation on the need to maintain the 80% use of slots rule, BA has started to take a red marker to the schedule. Since they have not formally announced anything, it's hard to tell exactly what they have cut but we do know it's a mix of long and short-haul. I suspect it may be load-based and so may not have a set structure. Even most BA staff are unable to see a list since the situation is so far-ranging and fluid. I would expect any flights for the next two weeks to carry on as planned since BA have so far planned 14 days out as it saves them having to pay EU261 compensation. Fortunately, my next trip fits neatly inside that window so hopefully I will still be in Vegas next week.
We know that BA1 from London City to New York has definitely been suspended from 25 March 2020 to 31 July 2020 (you can read what it is like in this review). Passengers on this service will be rebooked onto a suitable Heathrow departure. Again, BA should be contacting you with alternative flights if appropriate or a refund. However, I would continue to monitor manage my booking just in case it slips through the cracks or ends up in your junk mail. This is particularly important if you have booked through a third party such as a travel agent or Avios.com (who failed to notify me about one of my flights being cancelled and leaving me stranded at Amsterdam!).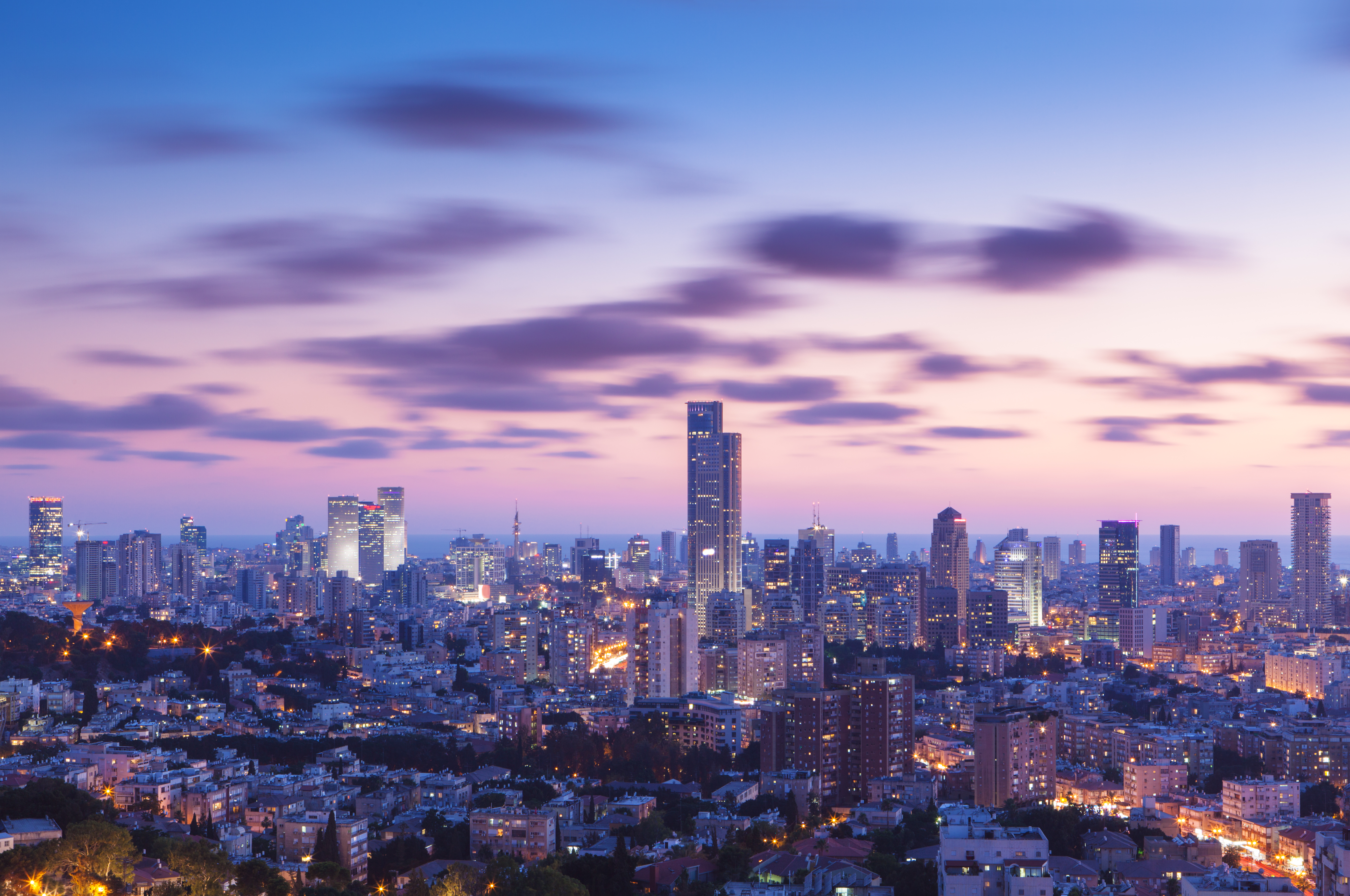 BA are still selling tickets to Tel Aviv, despite Israel not accepting any foreign visitors unless they can prove they can self isolate for 14 days in a private home. They are also taking quite a hard line with people who have flights booked currently. I am aware people are being told they can not get a refund and that their only option is to change their dates. I think this is quite poor as it's not a disinclination to travel on the part of the passenger. Plus BA are a UK based airline even if they are still operating a flight to Tel Aviv. I could understand if it was perhaps a ban on tourists from another country, but when it's their home country I think they should at least allow a voucher refund.
Virgin's rebooking policy extended

Virgin had previously announced a book with confidence policy until 31 March. This has now been extended as is as follows:
In order to give you added flexibility and peace of mind, Virgin are waiving change fees for bookings made before 4th March 2020 for travel between 1st March 2020 and 30th April 2020 (including Flying Club redemption bookings). Travel can be rebooked between 9th March 2020 and 30th September 2020*. Click here for more details.
For more information, Virgin have put together a page with frequently asked questions below.
India suspends all visas

All existing visas, except diplomatic, official, UN/International Organizations, employment, project visas, to India will be suspended till 15th April 2020. This will come into effect from 1200 GMT on 13th March 2020 at the port of departure. This includes visa already issued.
All incoming travellers, including Indian nationals, arriving from or having visited China, Italy, Iran, Republic of Korea, France, Spain and Germany after 15th February 2020 will be quarantined for a minimum period of 14 days. This will come into effect from 1200 GMT on 13th March 2020 at the port of departure.
The official Indian announcement is here.
The IATA list of countries with entry requirements is here.
HT: HfP
Hyatt giving away points on non-refundable bookings
Hyatt are being pro-active and contacting their loyalty scheme members about the current situation.
Here is an extract of what they wrote:
I am reaching out on behalf of the entire Hyatt family to assure you that in times of uncertainty surrounding travel, your safety and wellbeing remain our highest priority.

We understand that you may be experiencing stress given the rapidly changing information on travel restrictions and cancelled or postponed public events. We want you to know that we are monitoring the coronavirus (COVID-19) situation closely, keeping those who are affected in our hearts, and are listening carefully to the questions and concerns we receive from guests such as yourself.

Confident in our care

Providing safe and clean environments for our guests and colleagues is always a top priority for Hyatt hotels globally – even more so today. We remain committed to upholding the highest standards of cleanliness, and want you to feel at ease when you visit Hyatt hotels, knowing you'll experience the quality you expect from the Hyatt brand.

The below precautionary and response measures are helping us continue to provide a safe and clean environment:
Comprehensive COVID-19 guidance is in place at Hyatt hotels globally, detailing how to protect against transmission of the virus (including implementing hand sanitizer stations and frequent cleaning of high-touch areas), and procedures in case there is a suspected or confirmed case among our guests or colleagues

Cross-functional, global response teams, including infectious diseases and occupational health experts, provide guidance to our hotels and help address specific needs and situations when needed
We will continue monitoring the coronavirus (COVID-19) updates, and will respond based on the advice of governments, public health authorities, and medical professionals.

Flexible in your travel plans

As a reminder, to provide additional flexibility to our guests with travel plans in countries with severe travel restrictions, Hyatt is waiving cancellation fees for stays through March 31, 2020 for the following:

Guests residing in Greater China, South Korea, Japan and Italy with reservations at Hyatt hotels globally

Guests with reservations at Hyatt hotels in Greater China, South Korea, Japan and Italy
Guests who booked via online travel agents or other third parties are advised to contact their booking provider for information on their policies and for assistance.

We understand the need for increased flexibility with travel planning right now. To help guests, World of Hyatt is now extending special exceptions for all Advance Purchase Rate non-refundable reservations made directly with Hyatt on or before March 8, 2020 for travel through June 2020. If interested, guests holding these fully prepaid reservations who have decided not to travel may opt to receive 10,000 World of Hyatt Bonus Points compensation in lieu of their stay to use toward future travel at any of our 900+ hotels across 17 brands globally. For full details and to make arrangements, guests can call one of our Global Contact Centers or email us at [email protected] Guests must contact us at least 48 hours before their stay to elect this (World of Hyatt Explorists and Globalists must contact us at least 24 hours before their stay dates to elect this). For interested non-members, colleagues will be able to quickly assist with enrolling…

For interested non-members, colleagues will be able to quickly assist with enrolling the guest into World of Hyatt and creating a World of Hyatt account to deposit the points.
I think Hyatt are being quite reasonable. Where there are areas that are high risk they are offering refunds. For other areas, you at least get a credit of some points. 10,000 is not a huge amount, it's enough for a category 1 or 2 hotel for one night. But they don't have to give you anything, and I think it's a good way to keep loyalty with them.
Personally, I think that all hotels should be giving points for stays that are paid but you don't turn up if you booked before a certain date for the next month or so. After all, they have your money and are only losing any additional spending. This would be a good way to help people maintain status in the current situation. Many people are having to cancel a booking because of events not taking place, so it's not that they don't want to stay at the hotel.
I was unimpressed with a recent hotel, Sheraton Berlin, that I had to cancel when ITB exhibition got cancelled at the last minute. Other than refunding the tax they refused to give any credit for a future booking or any points. They were also pretty rude in the email – they said I knew the T&C when I booked – that's tru but I didn't know there would be a pandemic and my show would be cancelled. I didn't expect a refund, but I am one of their highest tiers and some gesture of goodwill for the money I spent would have been appreciated. Since I visit Berlin every year I will be returning my business to Hilton next time!
No 1 lounges
No 1 Lounges have implemented a range of measures including:
✓ Increasing the frequency of their cleaning schedule, with a focus on disinfecting key touchpoints
✓ Using higher strength products for cleaning
✓ Providing antibacterial soap in all toilet facilities
✓ Providing hand sanitiser throughout the lounge
✓ Regular communication and training for all employees
If you already hold a booking or reservation with No 1 and your travel plans have been disrupted, you can amend your booking, free of charge, to a new date. If you have yet to rearrange your travel plans, then they will hold your booking in credit with us until you do so.