BA automated Heathrow check in review
I had arrived at Heathrow for my trip to ITB Berlin using the POD parking. This meant I came into the terminal at the north (left) end, which is a long walk from the Club and First check in. I was also planning on visiting both the north and south lounges (for a review), so I looked around for a check in option at the north end. There was a long queue at economy bag drop, so I didn't fancy using that. I then spotted the new automated 'self bag drop' in zone C and thought I would give it a go. They seem to now be inviting anyone to use this, as previously it was only for selected flights.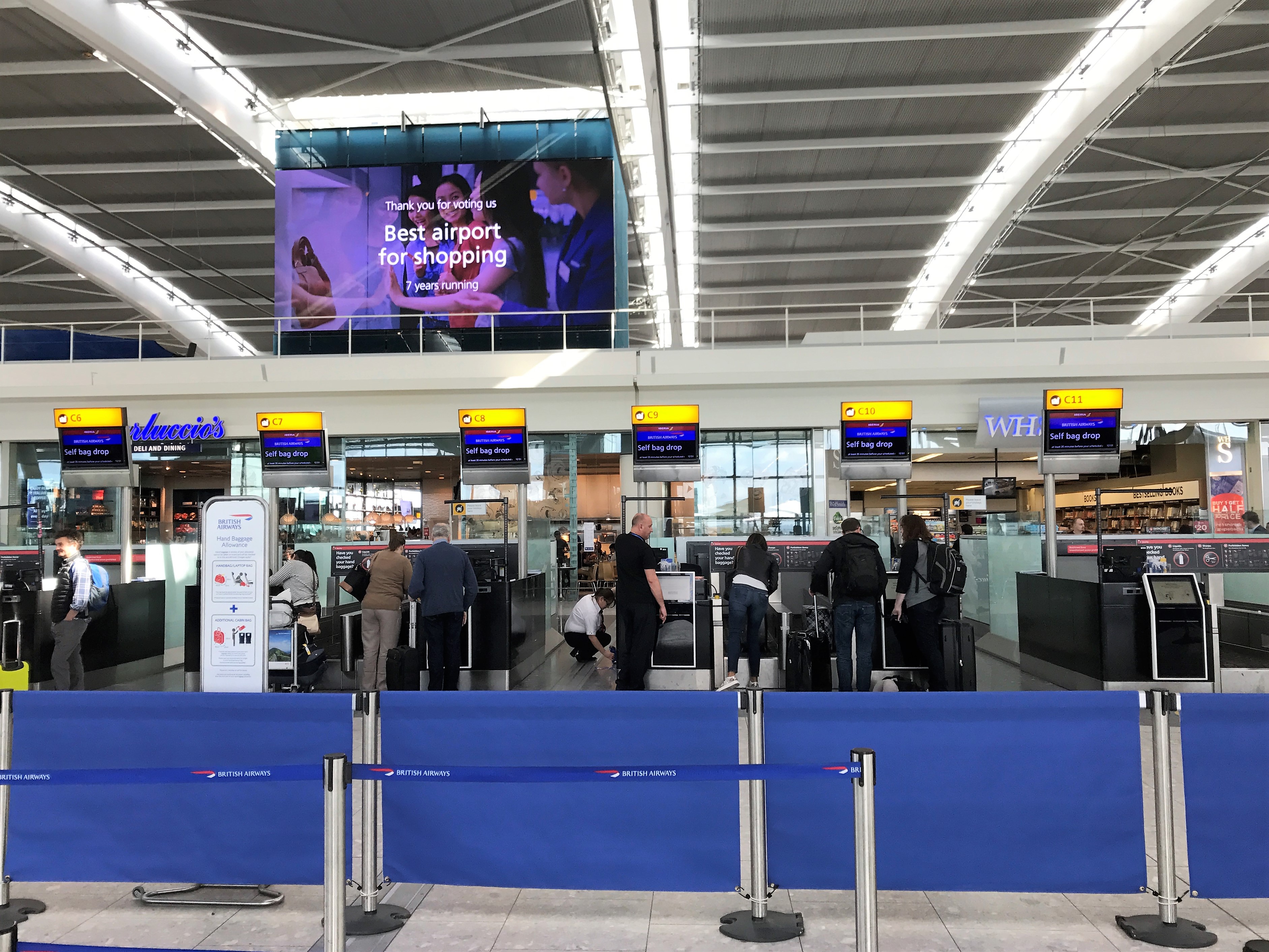 You simply show your boarding pass to the person manning the entrance and then proceed to any empty counter. The check in was very quick and easy. In fact, it was faster than Club or First check in! Each counter has a touchscreen and a scanning gun. You put your bag on the belt, scan your boarding pass, (including mobile) and then your tag is printed. Providing your bag is within the weight limits, you attach the tag, scan it and confirm it's ready to go. It then prints a receipt as well. The bag then sails off into the baggage system and thankfully for me, reappeared at Berlin. It was then a very short walk to Fast Track north security.
If you are a Gold card holder or in Club there are 2 disadvantages to using the automated check in. Firstly, it does not allow you to check in more than 3 hours ahead of time, no matter what your status or class of flight.
Secondly, you do not get priority luggage tags either. To be honest it seems to make absolutely no difference in most airports I have flown through, so it is generally not worth worrying about.
Overall if you are entering the terminal at the north end and plan to go to the north lounge, it is currently the quickest and easiest option.
BA First Wing due to open in early April
The new First wing at Terminal 5 Heathrow will allow a much easier passage to the Galleries lounge complex for First class and Gold Card Holders. Currently First class passengers can use the dedicated check in area but then have to walk back to Fast track security. Once through security you can access the Concorde lounge though the door on your right.
Gold card holders, however, have to walk half the length of the terminal to go down the escalators and then back to the end you have just come from. Finally, you then have to go up an escalator to end up next to where you started! This is, of course, is designed to make you walk past all the shops to tempt you into buying something.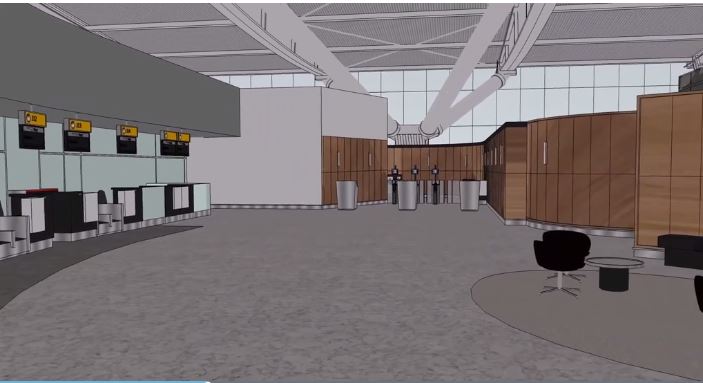 From early April (rumoured to be 4th April) First and Gold Executive Club members, will have access to the exclusive First Wing check-in zone, two dedicated security lanes and direct access to the Galleries First lounge and Concorde Room. After the security channel, there is then quite a long corridor that you walk down, before ending up in the First lounge at the northern end. This is the area that is currently boarded up.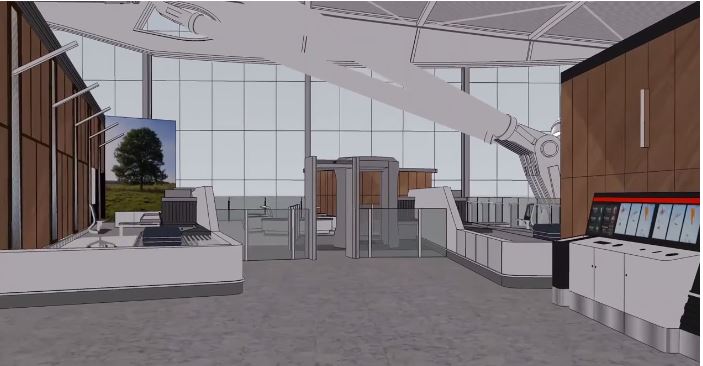 As a First passenger, you would then have to walk through the First lounge to get to the Concorde room. In this case it is not that much quicker than now. The only difference is that security should be quicker than fast track.  I think the main advantage is for Gold card holders. It should also help those travelling in Club and Silver card holders as it should reduce the strain on the other Fast track security channels.
Unsurprisingly, it appears that Heathrow have plans to put shops into the area. I'm guessing this will be down the long corridor. This would explain why they have allowed this bypass of their shops, although it was rumoured that BA had to pay Heathrow to get permission. It will be interesting to see what appears in the future, perhaps a very high end duty free shop?