BA improves travel vouchers and rebooking
Today BA has improved the terms of their vouchers and rebooking policies. If your flight is not cancelled and you can't or don't want to travel you can request a Future Travel Voucher. From today they have extended the travel period to existing bookings ticketed any time, for travel (outbound or inbound) between 14th March 2020 and 31st July 2020. (it was previously 31 May 2020). It is also still valid for new bookings made from 3 March to 31 May 2020 for travel until 31 December 2020.
The vouchers were originally only valid for a year after the ticket date. Now they are valid for travel until April 2022 which makes them a lot more flexible. You must complete your trip by 30 April 2022. We were also expecting this week for BA to allow rebooking with vouchers online, but this looks like it has been delayed by a few weeks.
You can see all the details and FAQs on BA vouchers below.
If you wish to rebook your flights instead of a voucher, the policy has also improved. You can now be rebooked on a BA service at any time during your ticket validity (one year). Before you had to be booked into the same fare bucket if you were moving your flight by more than 14 days. Now you do not need the same fare bucket to be available to move your flights to a different date. This also means that there does not have to be Avios availability if it was an Avios booking. Therefore you would be better rebooking than taking a refund if you know you want to rebook and what dates you want.
Refunds

If British Airways have cancelled your flight or substantially changed it such as different timings or even departure/arrival points, you can request a refund. This includes partially flown tickets. The only way to do this now is to call British Airways. If you struggle to get through it can be worth trying a British Airways office in another country. You can find a list of all the international contact numbers here.
If you did not cancel your flights by applying for a refund or voucher, there will be an issue if the flight still departed even if the destination had a travel ban. If you simply did not show up, you will be shown as 'No show'. In this case, the only option is a voucher.
If you are requesting a refund of a cancelled Lloyds voucher booking, you should get a new Lloyds upgrade voucher valid for 6 months from the date of the refund request. British Airways Amex companion vouchers have been extended for 6 months as well.
Rebooking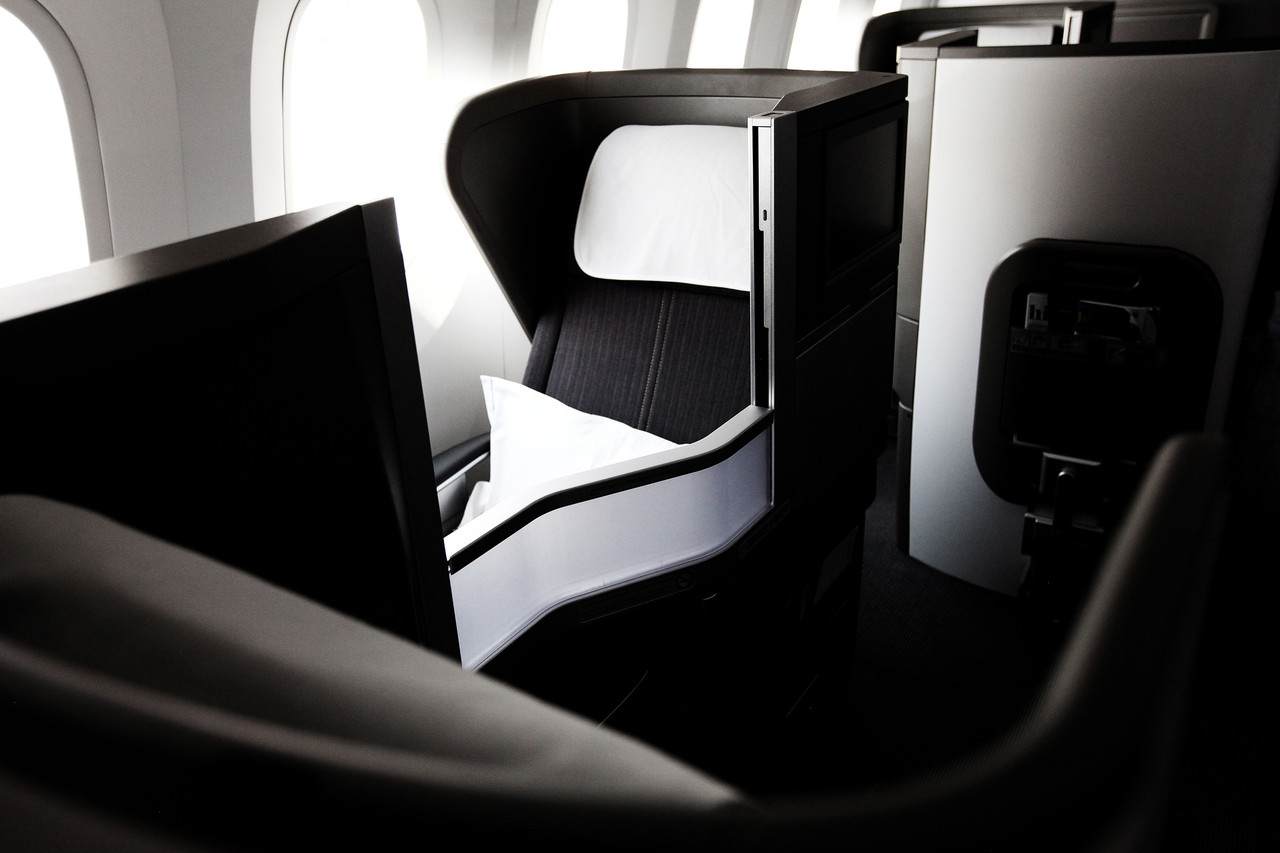 Rather than take a voucher you may wish to rebook as this gives you more flexibility now that you don't need the original fare bucket to be available. You do need to rebook in the same cabin though. You just need to rebook for the same trip on another date within 355 days. If you want to book beyond this or change destination then you can go for the voucher instead which allows travel until 30 April 2022 and can be used on other routes or BA Holidays. It may be possible to rebook for a different destination if the airports are close to each other (usually it's allowed within 300 miles).
For bookings made from 3 March until 31 May 2020, with a departure date up to 31 December 2020, you can go to Manage My Booking to change your dates. BA have waived their change booking fee so you will not be charged, although you will need to pay any difference in fare. The rebooking option is only available for flights to the same destination.
If your original flight is cancelled you will probably need to call to rebook.
British Airways Future Travel Vouchers – everything you need to know

Who can apply for a refund in voucher form?
You can cancel your booking and get a voucher for the full amount against a future booking for:
Bookings made at any time for travel between 14 March 2020 and 31 July 2020 (as long as the outbound flight is by 31 July)
Bookings made between 3 March 2020 and 31 May 2020 for travel until 31 December 2020
If you have already used the free change, you can still get a voucher
Applies to both flights and holidays
How to get the voucher and what you can claim for
To get a voucher DO NOT CANCEL your booking online using manage my booking. Instead, follow these steps:
Make sure you have your booking email with the ticket number and PNR booking reference kept somewhere safe. You also need to keep a note of how much you paid and whether it included any extras. This is to ensure that the voucher is calculated correctly. You can get a copy of your e-ticket or receipt from Manage My Booking.
Go to this page to fill in the online form if you booked direct or contact your travel agent
It will take quite a while to get a response. It says that vouchers take seven days to be issued but it is often longer.
Flight only bookings can be exchanged up to the close of check-in.
Changes to date on flight + hotel and flight + car packages must be made up to 48 hours before departure.
Points to note:
Vouchers are available for the following flights booked with BA:

BA marketed routes
Combined BA routing with other airline joint ventures such as Qatar, American and Finnair
o IAG partners such as Iberia and Aer Lingus
o BA routings which include Comair and Sunair (where the routing is in connection to/from a BA mainline flight)
Other carriers issued tickets may have different rules such as codeshare tickets – call BA to find out more
Charges such as excess baggage or seat selection will be transferred to the new booking.
If you have a BA holiday booking but have not paid the balance, you can get back the deposit via voucher.
The value of any non-changeable hotel and/or experience products on a BA holiday booking it will be excluded from the voucher credit.
If you have part-paid or fully with Avios you can still claim using the same form.
You will not see Avios go back into your balance or the BA Amex companion or Lloyds voucher. These remain in your voucher.
If you are likely to want to rebook something quickly, phone and see if you can just change your existing booking rather than waiting for a voucher.
If you apply for a voucher by phone, you may not receive a voucher at all. Your e-ticket and booking ref are all you need to use the voucher
Unless you plan to rebook, I would advise not to take a voucher for Avios booking as you can cancel for free up to 24 hours before, so take a refund. Rebooking is worth doing as there now does not need to be availability on Avios if you rebook.
What you can use the voucher for

The vouchers will now be valid for travel until 30 April 2022 providing you complete travel by that date.
The voucher is valid for use against any flight booking on ba.com, it doesn't have to be a BA flight.
It can also be used against a BA holidays booking
The voucher can be used on any British Airways marketed route with a BA flight number. Vouchers can't be used for bookings on Comair and Sun-Air franchise airlines.
How to use the voucher
Sadly at the moment, you have to call the BA contact centre to use the voucher. This should change soon by around the end of May so you can rebook online. By phone you just quote the voucher code or your e-ticket number to use it.
If you have a flight only booking, you're free to use your voucher however you want. Each person in a booking will receive their own voucher code. This means you can use the voucher to make a booking for someone else, exactly the same as you can now with Avios or cash. You can use up to three vouchers per booking but they must all be in the same name.
For flight + hotel and flight + car packages, there will be one voucher per booking, the lead customer will receive an email with full details.
If the new booking is less than the original then you will receive the balance in a voucher.
You can find all the relevant information on this page.
BA holiday balances

One of the questions I have received a lot is whether you should pay your balance on your holiday booking with BA. Obviously, if you do not wish to travel you can just change the dates or take a voucher if it is within the allowed timeframe. If you are not likely to travel and are not sure you want to rebook or take a voucher, it is a different matter in terms of whether to pay the balance. This is a tricky one as once you have paid there is a risk that your flight may not be cancelled and then even if there are still travel bans in place, you may be left with a voucher for a large sum of money.
My advice is to leave it until the last minute to pay in the hope that BA cancels your flight first. BA have confirmed that you do not need to pay your balance until 3 weeks before. BA have confirmed this in writing on their website on this page. Do not expect the correct payment due date to be shown in your Manage My Booking. BA should contact you if you miss the payment date before anything happens to your booking.