British Airways – what's coming up?
August is normally a slow news month but once we get into September we are expecting a number of interesting developments from British Airways. So what can we expect in the coming months?
September is due to be the relaunch of the new Club Europe meal service. Although it is only 18 months since they last revamped it, the service has not been without its issues. The main problem has been the medium routes as many of those that previously had a hot meal were demoted into the medium band. This means you get either a 'salad' that consists of a tiny amount of protein with a garnish or a poor quality panini. Whereas the longer routes you get a fairly decent 4 course meal – starter, main, dessert and cheese. BA have already started to make amends with promoting Madrid to a long route recently. (Review this weekend) It is rumoured that the revamp will concentrate on improving the medium band meals, perhaps with hot meals reinstated. You can read the current guide to Club Europe meals here.
The BA forum on Flyertalk has revealed that a World Traveller Plus revamp is on the way imminently. This is expected to include a focus on food and drinks in the Premium Economy cabin and possibly a bedding upgrade.
The big news of course is the new Club World seat due to be launched on BA's brand new A350 next year. The rumour mill suggest that an announcement regarding the final designs is likely soon. So far all the indications from Alex Cruz are that it will be a huge improvement over the current seats with their lack of aisle access issues. He has promised all aisle access seats with a focus on the top passenger requirements including privacy and more storage space. Rumours have abounded about whether they will buy off the shelf like Iberia's new A350 or even Emirates A380 seats. My intuition still tells me this will be something bespoke and have an edge on the competition. At gthis point BA really need to be seen to be leading the pack again for business class travel as they have been lagging behind in recent years with their lack of a new seat.
What do you think BA should include with their new seats? Let me know in the comments below or on social media?
Earn up to Hilton points without even staying
If like me you collect Hilton points, you may not be aware you can earn points by referring your friends to Hilton Honors. If you are Hilton Honors member you should have received a code from them by email. If not contact Hilton and hopefully they can give you your code. For each new member you refer you get 2500 points up to a maximum of 20,000 points. The offer is valid for Hilton Honors Members between May 17, 2018 and December 15, 2018. Each Hilton Honors Member is eligible to receive 2,500 Bonus Points for each non-Hilton Honors Member referral who signs up for the Hilton Honors Program and completes at least one stay before December 15, 2018.
The offer can be sent to any number of recipients, however Bonus Point offer can only be earned up to 8 times (for up to 8 non-Hilton Honors Member referrals who sign up for Hilton Honors and complete one stay before December 15, 2018) per Hilton Honors Member, or up to a total of 20,000 Hilton Honors Bonus Points. Each non-Hilton Honors Member referral that signs up for Hilton Honors and completes at least one stay before December 15, 2018 will also receive 2,500 Bonus Points.
If you are not already a member but plan to join Hilton Honors you can use my referral code here to get 2500 points on your first stay here.
Fairmont offers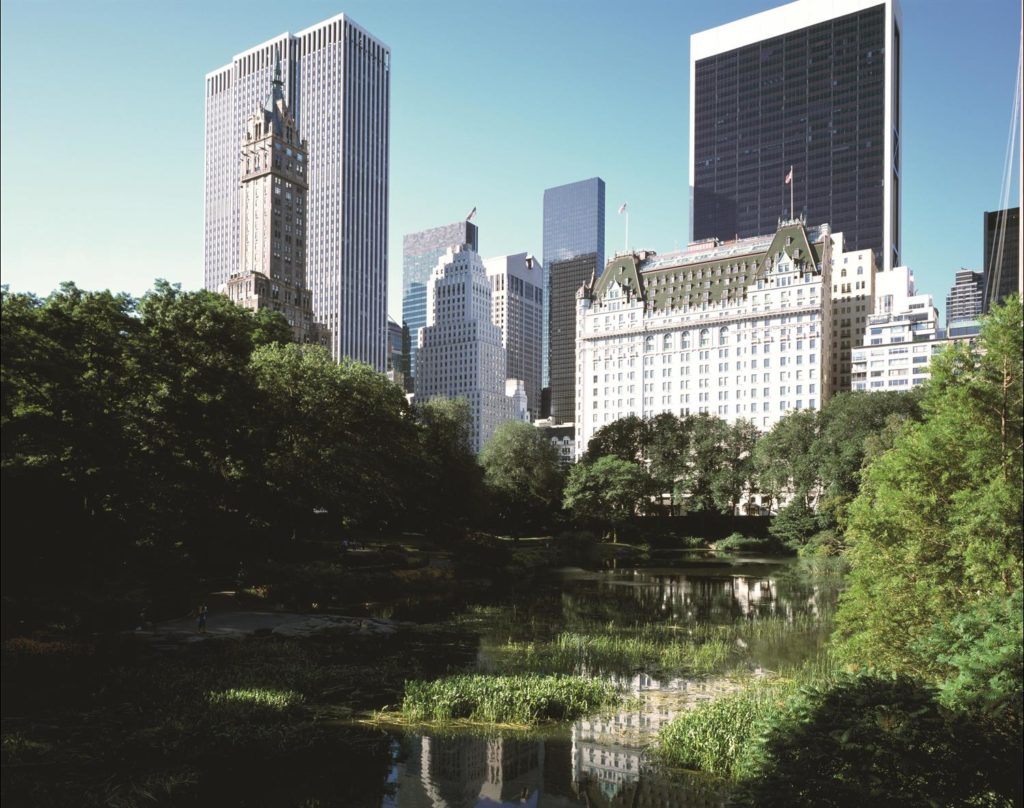 Fairmont offer special discounts on hotels called Moments from time to time. The current summer promotion offers up to 20% off Fairmont hotels including iconic hotels like the Plaza in New York and the Savoy in London.
The offer varies by hotel and is valid for stays booked by 31 August for stays until 4 September 2018.
You can find the sale page here.