You can find part 1 on Portugal and its islands here.
Gibraltar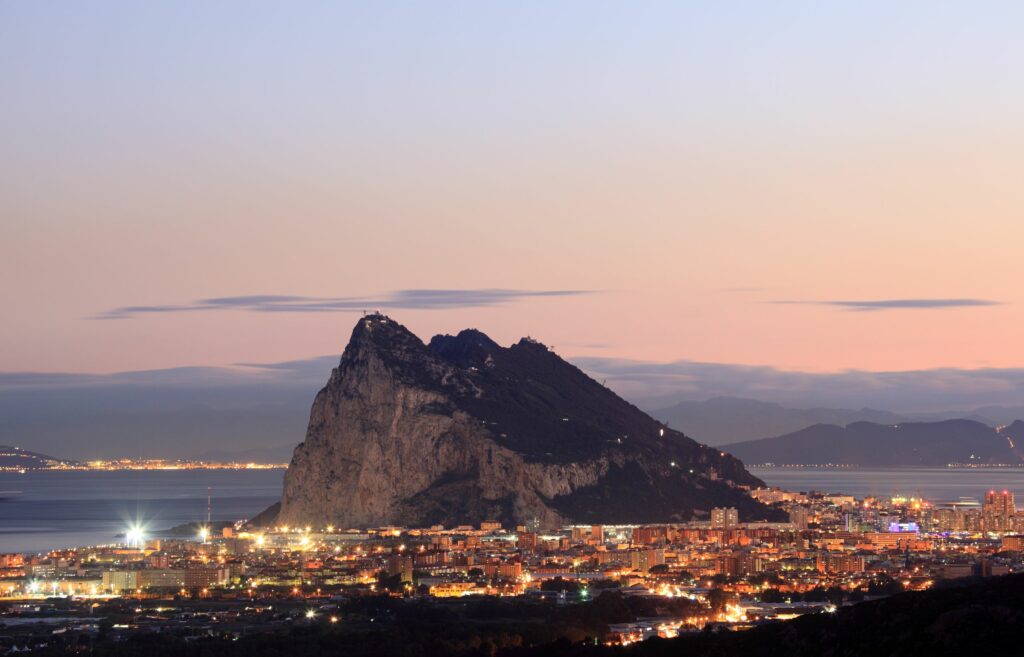 Gibraltar is now open to UK tourists. You don't need to pretest but they have changed the rules meaning you have to test within 24 hours of arrival. However, you don't need to isolate while you wait for the results as it's a rapid test. You can book a free test at https://www.covidrapidtest.gi–
If you have only been to countries or territories in Gibraltar's green list in the 14 days preceding your arrival in Gibraltar, you will not be required to take any COVID-19 tests on entry into Gibraltar, provide evidence of vaccination, or self-isolate. The United Kingdom, Jersey, Guernsey and Isle of Man are all green currently.
However, if you have been to a country on the amber or red list in the previous 14 days, there are testing requirements, and if you have not been fully vaccinated, you will need to self-isolate on arrival in Gibraltar. In all instances, you must complete a Passenger Locator Form.
Gibraltar is tiny and only has limited accommodation options. It is a slightly risky option as aircraft are routinely unable to land due to high winds and then divert to Malaga. If this happens and you have to leave the aircraft and take a bus, you will then be treated as amber on return to UK and have to isolate for 10 days. Plenty of airlines fly there from the UK including EasyJet and British Airways. You can find the cheapest dates for British Airways flights to Gibraltar here.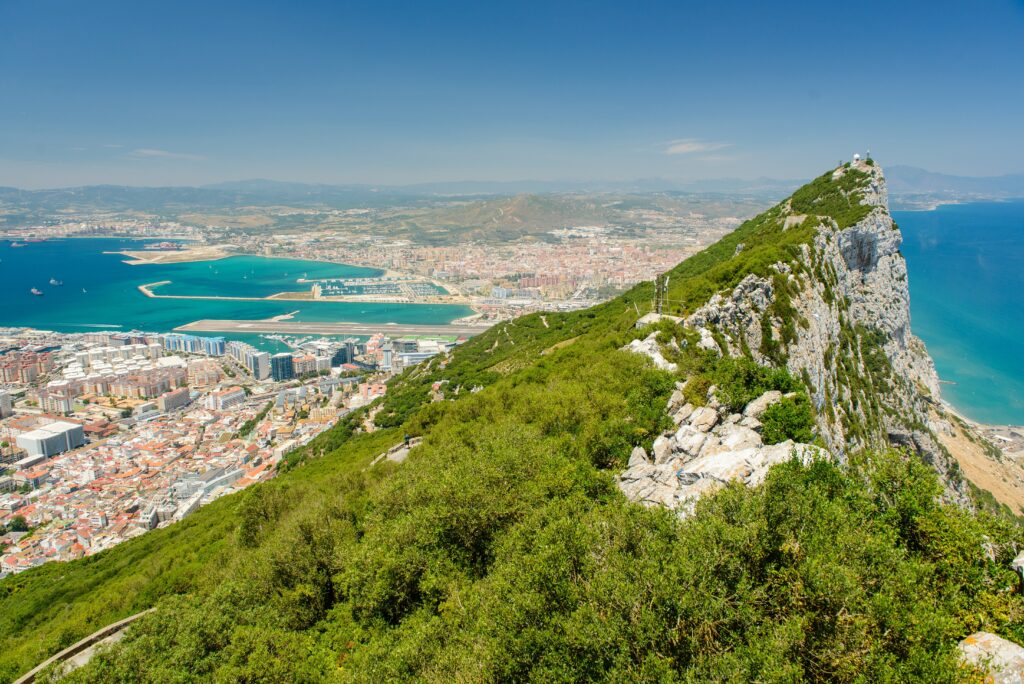 Gibraltar combines the best of the UK (plenty of good pubs, familiar shops and Sunday roasts) with everything we wish it was – sunny and warm, with great beaches.
Gibraltar is actually really unique – a random little rock in the middle of the ocean, straddling two enormous continents, it really blends a variety of cultures, religions, and – most importantly – delicious cuisines.
Here you can find amazing Italian coffee, Moroccan tagine, traditional British pubs, Jewish bakeries, incredible local (and super fresh) seafood, Spanish tapas and even delicious Indian curries. And if you find yourself a little thirsty, there are wine bars, sports bars and even a gin distillery (aptly named Spirit of the Rock).
In general, 'the rock' as it is fondly called can be divided into two areas – the Atlantic side and the Mediterranean side. Makes sense, and keeps it simple.
If you're doing a bit of beach hopping, you may need to switch sides throughout the day, as the shadowof the rock is far reaching. Some great swimming spots include the 'El Quarry', an outdoor pool in a (you guessed it) former quarry, and Catalan Bay is incredibly scenic, surrounded by colourful houses.
If you want to sunbake somewhere unusual, Eastern Beach is right next to the airport, so the soothing sounds of arriving and departing planes really sets the mood. If you're into water sports or activities, head to Sandy Bay on the Mediterranean side, where you can do stand-up paddleboarding, hydro foiling and 'coasteering', as well as the more regular pursuits like kayaking and surfing.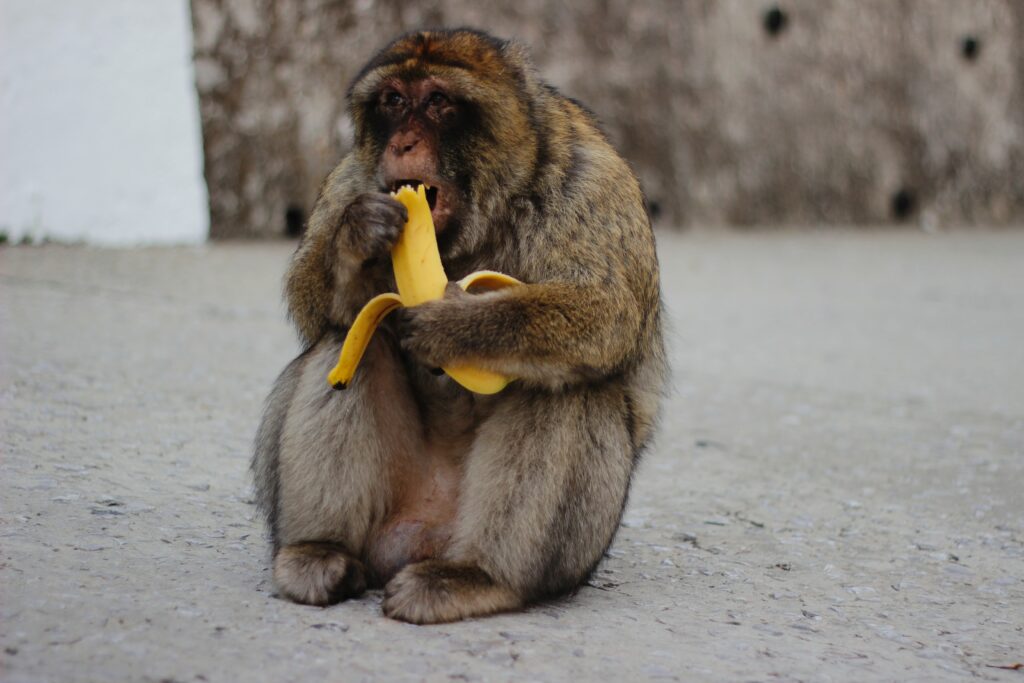 There is also plenty of marine life to experience, with dolphins often seen in the bay and plenty more a little further out. For the nature-lovers, the famous Barbary apes (or macaques) are easy to find – head to the Queen's Gate where they are easily found. Be careful though – they are the only wild monkeys in Europe, so although they may seem tame and friendly they can still bite (and will definitely steal your sandwich).
Gibraltar offers walks (and hikes) a-plenty across its rugged terrain – and if that sun gets a little too hot, you can head inside the mountain and explore some of the 56 kilometres of tunnels. Some of these are over 200 years old, and well worth a wander, especially for history buffs. And if you really enjoy being underground, head a little deeper to the stunning St Michael's Cave – a breath-taking series of limestone chambers and tunnels, which run so deep that it was once believed they went all the way under the ocean to Africa.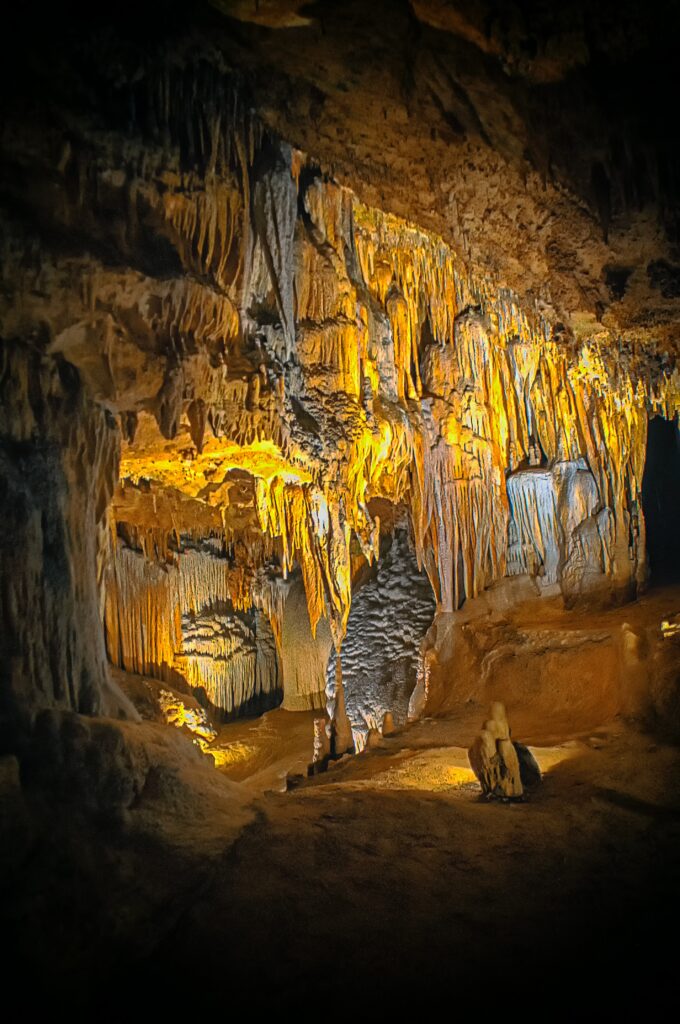 If you want the views but can't be bothered hiking, take the cable car right up to the top of the rock (though it doesn't run on very windy days).
There is plenty more to explore – the beautiful, Mediterranean-style old town, the remains of the Moorish castle, Gibraltar's Nature Reserve, the newly installed Windsor Suspension Bridge, and several beautiful cathedrals, churches, and mosques. There are also some great areas to shop, have a drink or simply relax in the lovely sunshine.
Although not at the top of most bucket lists, there is plenty to do and see no matter what you're into. And now might be an ideal time to visit!
Hotels
Sunborn Gibraltar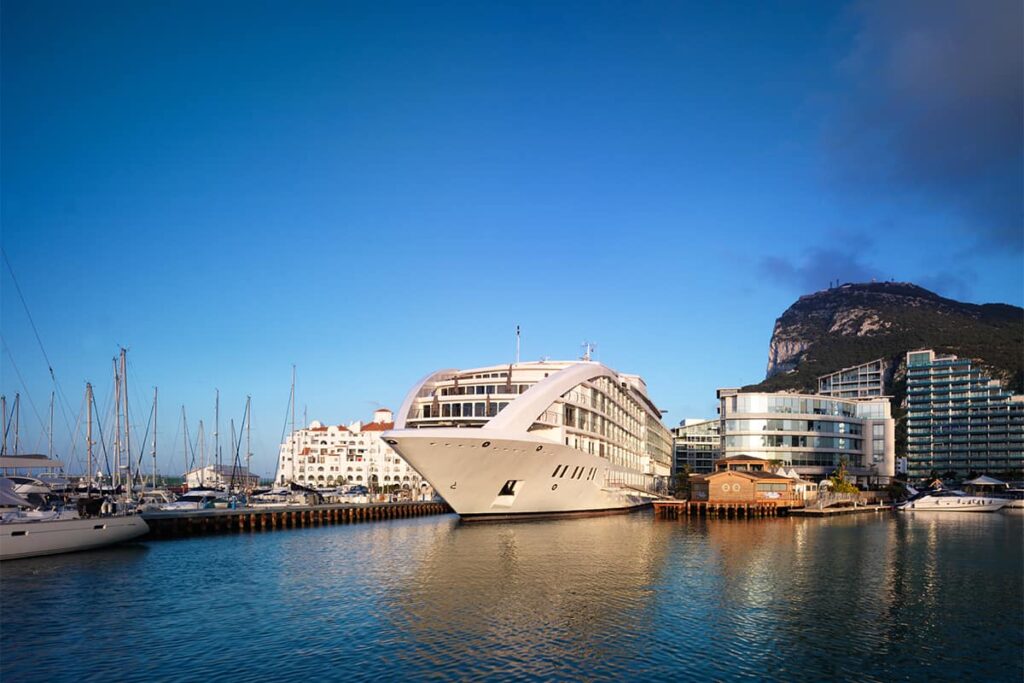 This is the most luxurious hotel in Gibraltar and the world's first five-star floating Yacht Hotel! The spacious Hotel Suites are well equipped and the yacht is moored at the lively Ocean Village Marina. It's ideal to start venturing off to Gibraltar main street and explore the Rock. A five-minute drive from the airport and 10 minutes from the border with Spain, Sunborn could not be in a better location. Walk down the gangway and you are in the heart of Ocean Village with its shops, bars and restaurants. A dive centre, yachting school and dolphin-watching boats are yards away and it's a 10-minute stroll into town. The airport provides a spectacle when planes take off and land, but it is noisy, as are the marina bars especially on Friday nights. However, for an aviation geek, it may be the ultimate hotel!
There's even a pool where you can sip a signature cocktail at the Aqua Pool Bar. A choice of international, Mediterranean and North African restaurants are also on the ship.
You can find prices and availability here.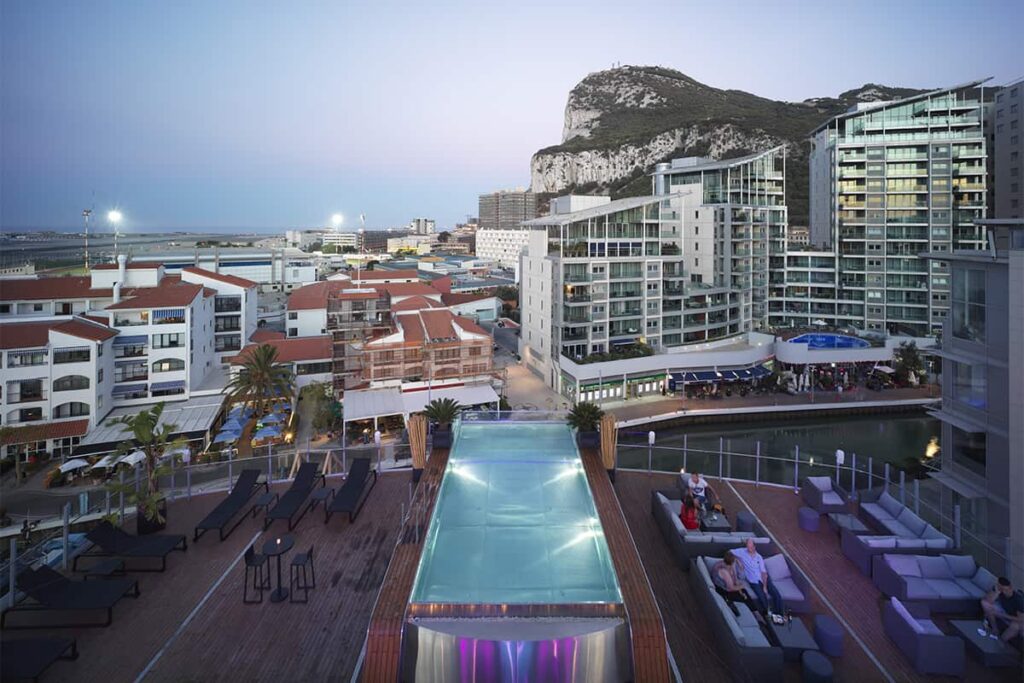 The Rock Hotel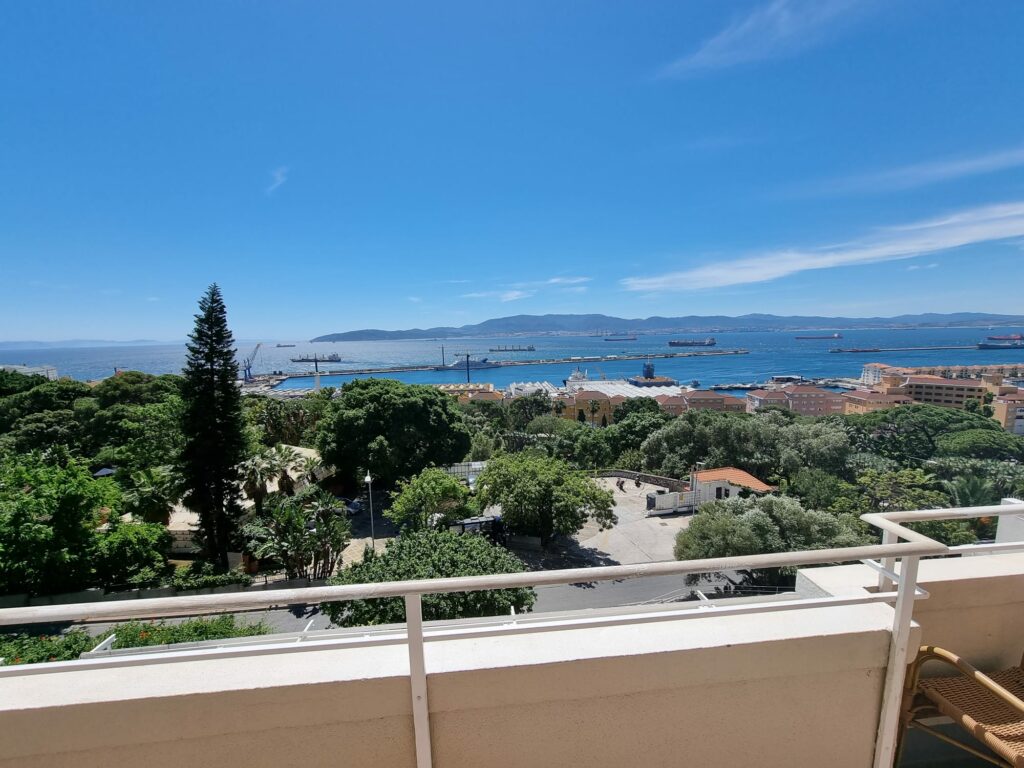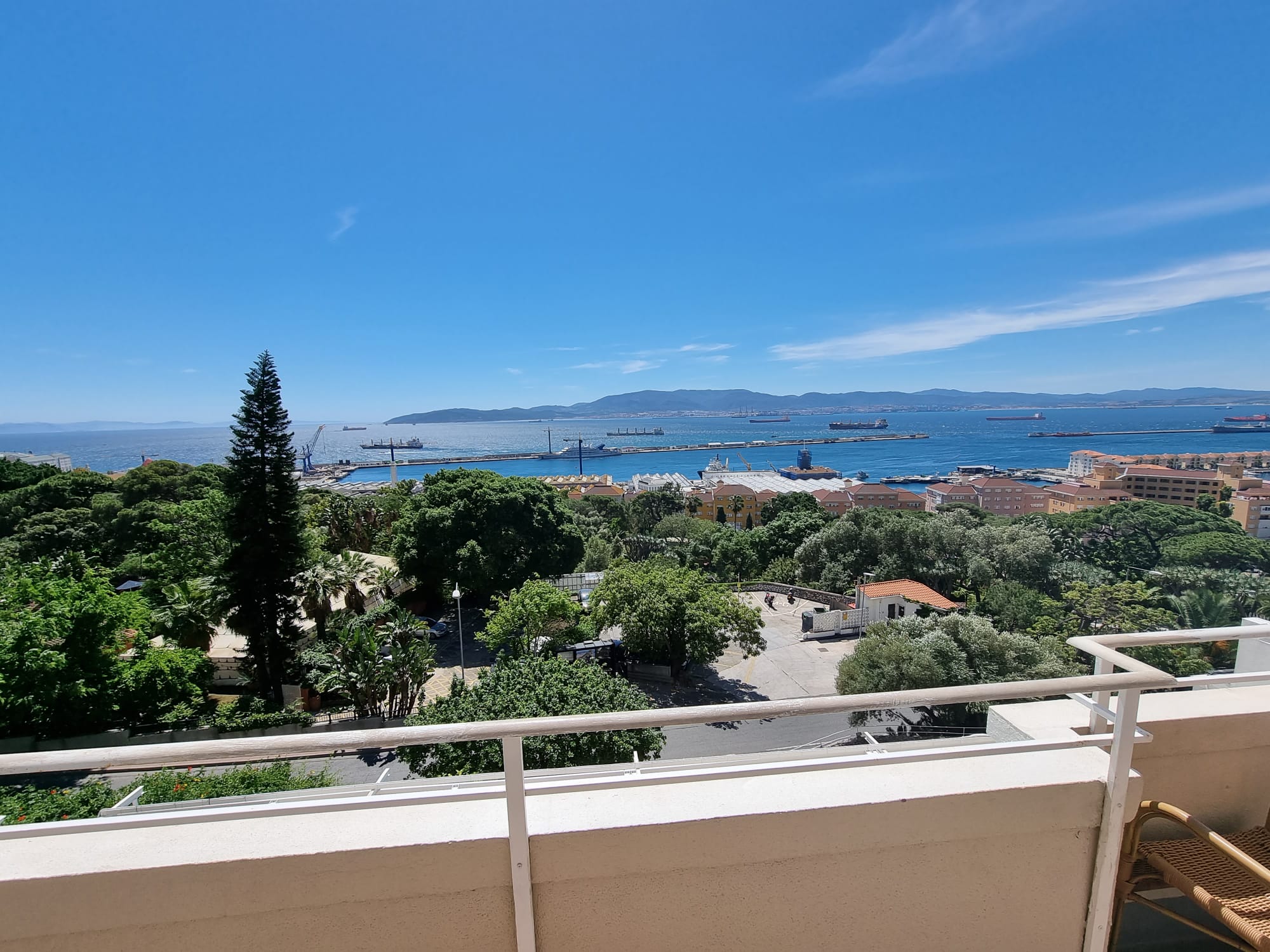 Paul has stayed here this week and deems it the best hotel in Gibraltar. It has stunning views out to the sea from the balcony and a great swimming pool too. The Rock Hotel actually boasts the largest swimming pool in Gibraltar and is surrounded by the Botanic gardens. The hotel is situated near Casemates Square. You are guaranteed a great night's sleep with the luxury Hypnos mattresses (what I have a home!).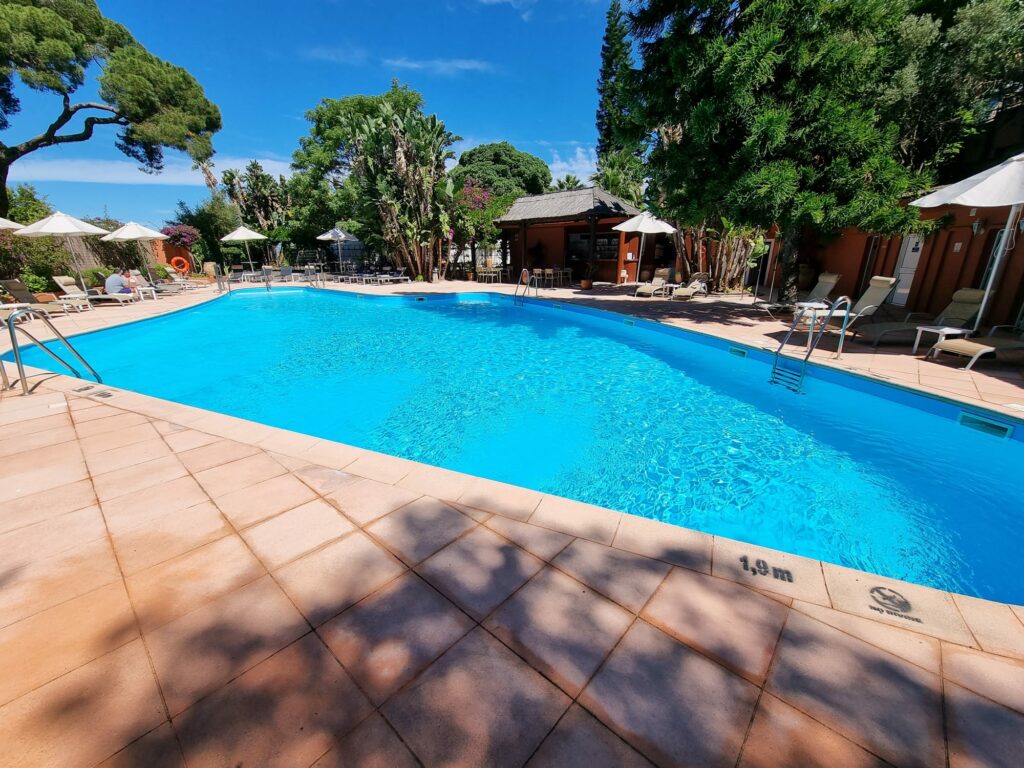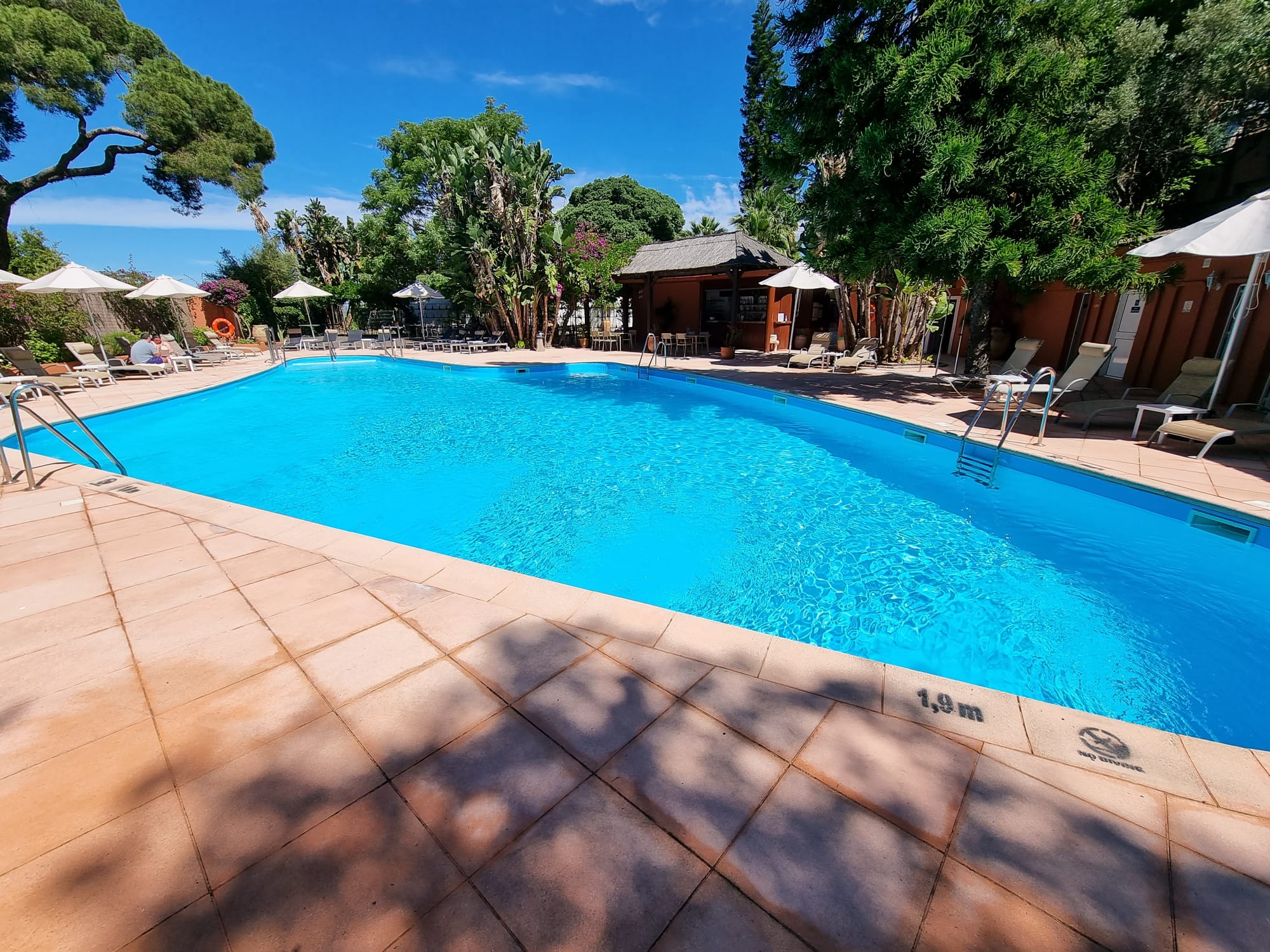 Sumptuous afternoon tea is a tradition at the hotel but there is also the Terrace restaurant for Mediterranean dining with such specialties as homemade ravioli and Morrocan tagines.
You can find prices and availability here.
Iceland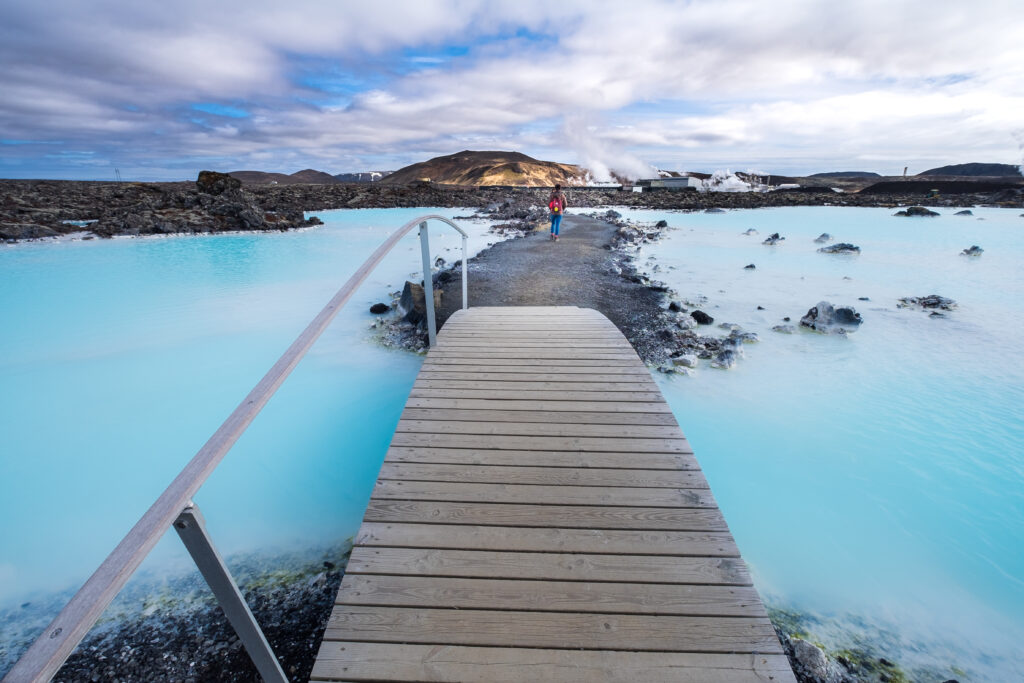 Iceland is open to fully vaccinated UK tourists and those that can prove they have had the virus are also exempt from quarantine. You do still have to test though. If neither applies you would have to quarantine until the result of your day 5 test.
Makes sure you read the required proof for both very carefully. The official rules are here. If you don't have the NHS app you can call 119 to get proof of vaccination in letter form.
While Iceland may not be the traditional destination it is worth considering if you are a nature lover. From fjords to volcanos, the northern lights to the midnight sun, Iceland is a magical place. You can visit the Blue Lagoon for the ultimate outdoor hot tub or watch whales in the wild.
Iceland has been rising in popularity as a tourist destination for a few decades – but it really hit the masses a few years ago, when some of the infamous Kardashians visited (even entire countries can go viral on Instagram, it seems).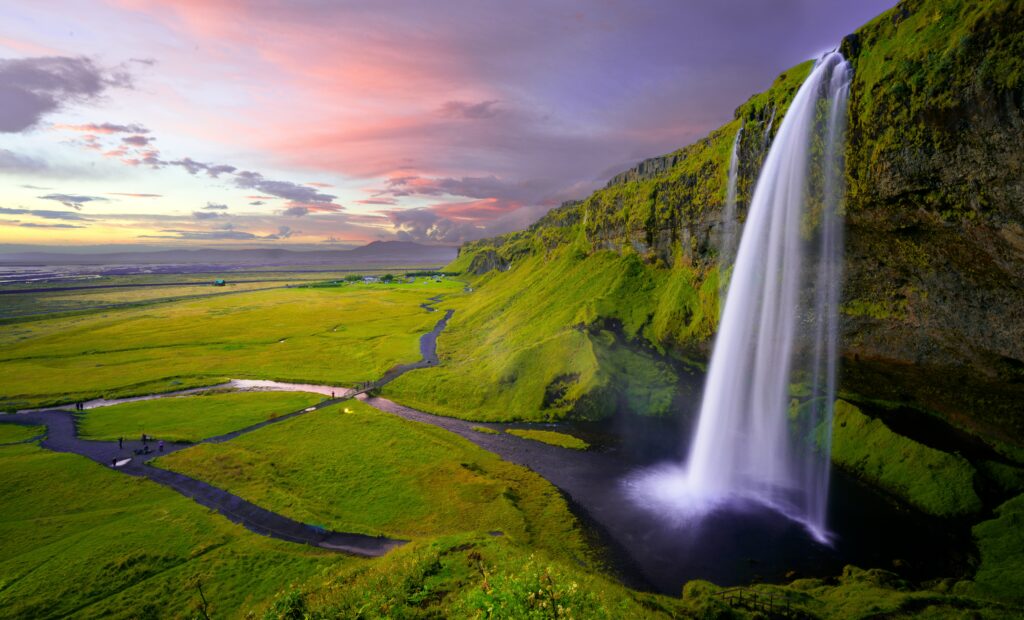 Now, the country, with its stunning coastline, waterfalls, eerie landscapes, adorable ponies and quirky towns is on many a bucket list, as more and more discover that this island destination packs a serious punch for visitors.
As mentioned, the incredible natural landscape is a big draw for many. A regular backdrop for countless films, television shows, and even fashion shoots, a drive along the famous Ring Road will showcase a range of ever-changing, other-worldly landscapes.
And, if you care to venture just off the road, visitors can take in hundreds of breath-taking waterfalls, watch geysers explode into the sky, see the seals frolic amongst the floating glaciers at Diamond Beach, and take a dip in steamy hot springs under the Northern Lights.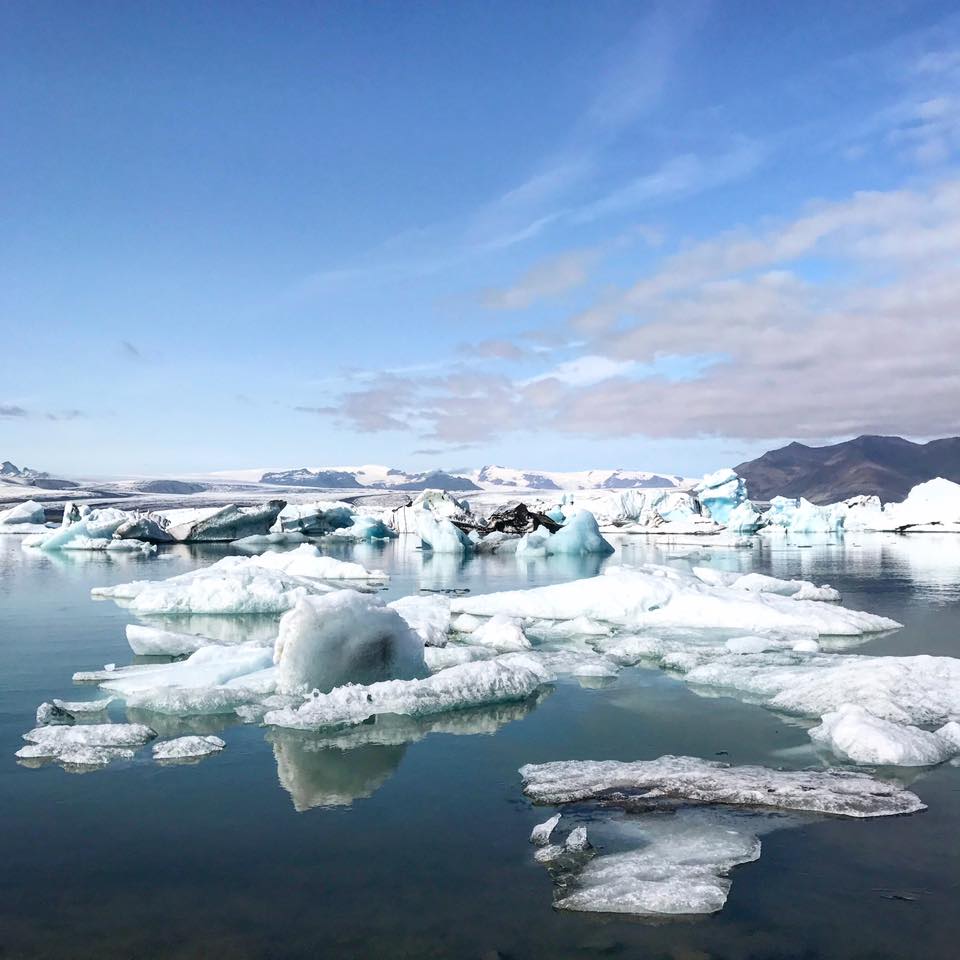 Yes – it sounds like a fairy-tale; but we can confirm it is 100% as magnificent as the (Instagram) stories let on. And fairy-tale may not be quite so far-fetched either; this is a country that maintains strong ties to its folklore and legends.
All flights land in Reykjavik, and it is easy enough to base yourself there and do day trips. If you have time – and want a deeper look – then hire a car or camper and make your way around the aforementioned Ring Road. There are lots of campgrounds to stop at, as well as the occasional (adorably quirky) village if you want something a little comfier.
Reykjavik is full of steep, winding streets (some painted rainbow colours), street art, cool bars, restaurants, and plenty of unique shopping. Don't miss a visit to the beautiful cathedral Hallgrímskirkja, at the top of the town, as well as the famous concert hall and Sun Voyager sculpture, which is located right along the harbour.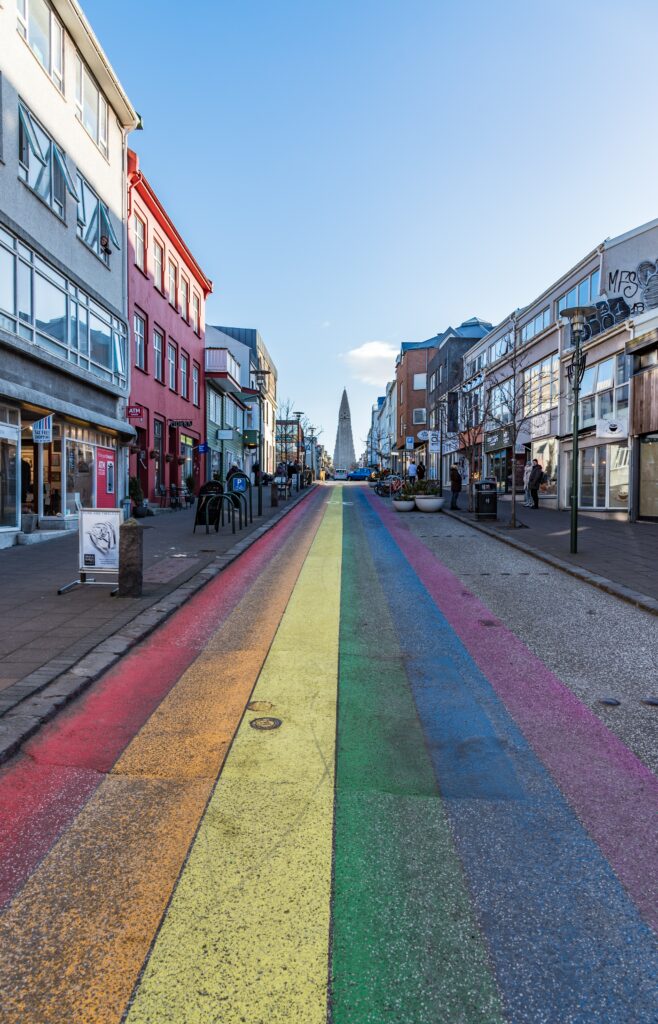 Using Reykjavik as a base is ideal for a short stay, or if you don't want to hire a car – wildlife cruises depart right from the harbour, and there are plenty of tours that include the nearby Golden Circle, the infamous Blue Lagoon or the Þingvellir National Park. There are also plenty of fun museums to visit – try the Saga Museum, Arbaer Open Air Museum or Perlan Museum to get you started.
Iceland is often touted as an expensive destination – and it definitely isn't ideal for those on a super tight budget. That being said, there are plenty of ways to keep spending in check while still enjoying an amazing trip – opt for a walking tour in Reykjavik, or visit one of the many amazing natural wonders Iceland has to offer (most of which are free!). There are some reasonable supermarkets too – and always keep an eye out for the 'happy hour' offers at the bars in Reykjavik.
As mentioned – if you're keen to get out and about, you are spoiled for choice. Visit a volcano (just don't get too close at the moment), admire one of the many incredible waterfalls, hike on a glacier, swim between the tectonic plates, visit the black sand beaches (one of which is home to a very cool plane wreck), dodge the geysers, jump in a hot spring (the Blue Lagoon is not the only one, they are dotted all about the country – just check the temperature first!), meet some of the amazing local wildlife or visit some of the more remote towns, like the picturesque Vik.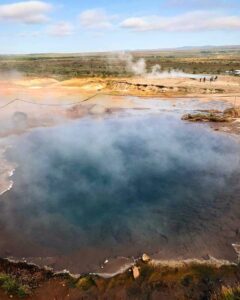 Obviously a seasonal destination, many flock to the country between October – April to check out the amazing Northern Lights. However, summer time is better for hiking and outdoor activities in general, as it does get very cold, stormy and often snowed in during the winter. Make sure you plan your trip accordingly so you can do everything you want to do.
Personally, I have seen the lights during late August, so there is always a chance, and the shoulder seasons (March – May and September – November) are always a great time to visit, as there are less crowds and milder temperatures.
Honestly, I could write about Iceland for days – in summary, it is a destination well worth a visit, no matter what you're into. Beautiful, with friendly locals and so much to do and see, it is truly such a unique and memorable destination.
Not a bad one to have on your green list.
Hotels
Hilton Reykjavik Nordica, Reykjavik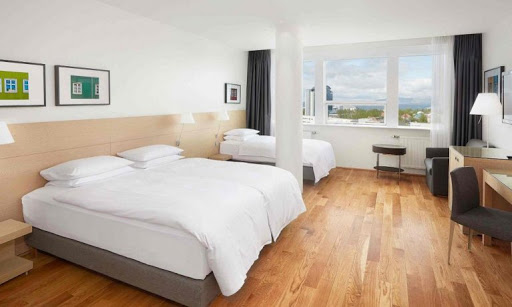 Guests staying at the Hilton Reykjavik Nordica can request a corner king suite or the queen guest room for the panoramic views of Mount Esja and Reykjavik Bay. The hotel is situated just a short journey from the city centre, a prime location for guests to journey to the country's other natural wonders – walk to Laugardalslaug, Iceland's largest geothermal swimming pool, and Laugardalur, where guests can explore Reykjavik Zoo. Travel to Iceland from mid-April to mid-August to experience 24-hours of daylight or to try a midnight round of golf. King rooms start from £97 per night, room only.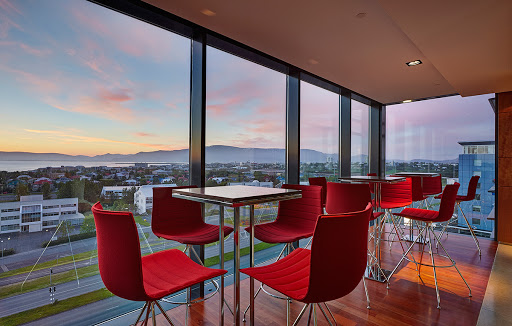 The Retreat at Blue Lagoon Iceland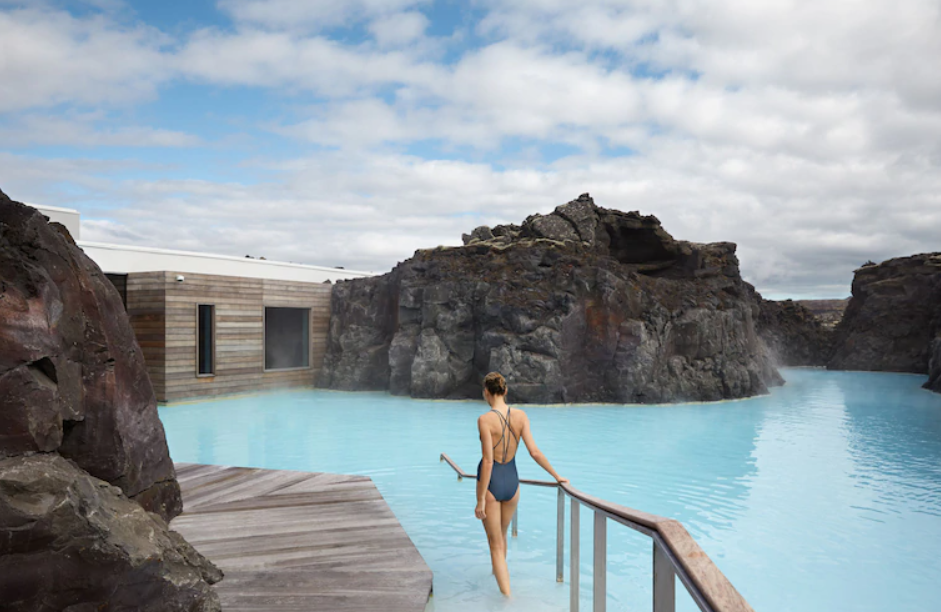 The Blue Lagoon has been on my bucket list for a long time and a stay nearby at The Retreat would be the icing on the cake. The ultra-luxury property has an amazing spa and the Moss fine dining restaurant which is recommended by the 2020 Michelin Guide. Moss sits on the highest point at Blue Lagoon Iceland, offering stunning views of the alien volcanic landscape.
The ultimate room would be one of their Lagoon suites which have their very own private blue lagoon!

If the normal spa is not fancy enough, they have a spa within a spa. With its own mineral-rich lagoon, wood-burning fireplace, dining area, kitchen, butler, and world-class Italian furnishings, Lava Cove private spa suite offers total luxury and privacy. You can also customize your Lava Cove experience with ensuite gourmet dining, in-water massage, and guided yoga sessions.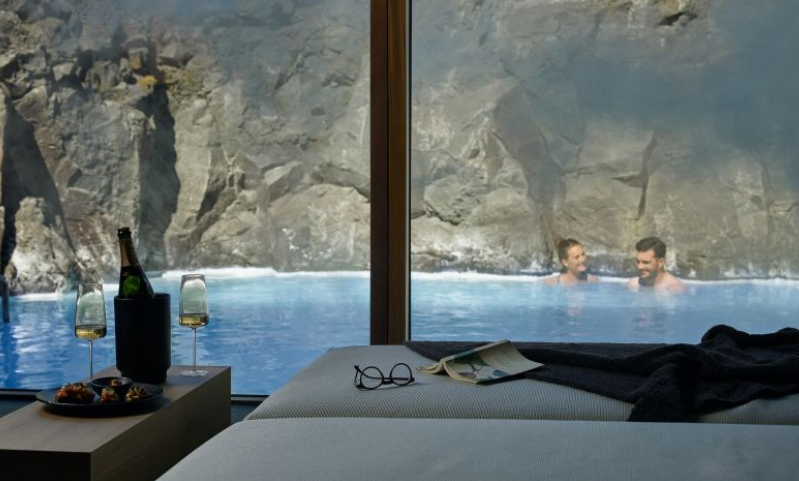 You can request more information and rates via our partner Debonair.
Israel
As yet we have no word on when exactly Israel will open. From 23 May we expect them to open to group tours. They have said they will gradually reopen to more travellers, so realistically I suspect it will be at least July before we see any individual travellers allowed. Plus with the current troubles, I can't see anyone wanting to book for now anyway.
I will do a separate article on Israel later.