Having found your bargain business class flight, most people book direct through the airline or someone like Trailfinders. It may be worth looking at 2 other websites before you make your final decision. In this article I will talk through a couple of recent examples that I have booked, as well as the pros and cons of each site.
Booking flights through ebookers


In October 2015, ebookers became part Expedia Inc. Despite being owned by Expedia, there are still some subtle differences. ebookers is normally my first port of call for hotel or flight plus hotel bookings. There are two reasons for this. First, they nearly always have one of the  highest rates of TopCashback for these type of bookings. The cashback is usually 10-12% for hotels, 4-5% for hotel+flight and 1-2% for flights. You can join TopCashback here. Secondly they also have their own loyalty scheme which adds to your savings.
ebookers BONUS+
It is free to join and points are earned at up to 5% on the booking cost exclusive of add-ons, insurance and payment fees. You get the highest rate on the app. You can redeem the points on qualifying hotels when paying by credit or debit card. As you spend more you get access to more perks. After 4 nights booked with Ebookers, you progress to gold.  As a BONUS+ Gold member you receive 1 free lounge pass per calendar year to 160 lounges worldwide through loungebuddy.com. Plus you are eligible to receive airline luggage fees reimbursed in BONUS+ up to the value of £20 as well as Wi-Fi once a year.
How to get the best savings
The majority of the time it is cheaper to book a hotel as well as a flight, even if you don't need one. First select flight+hotel for your booking. If you don't need a hotel, tick the box that says I only need a hotel for part of my trip. Then just select one night. It can be any night of your trip, so it could be worth playing around with a mid-week night versus a weekend, to see if one is cheaper. Then when the results come through filter by price. Often there will be a very cheap hostel as the first choice, which is fine if you won't use it. If you actually want a hotel you can just select it for one night as well but select the hotel you actually want. You will now get the 4-5% cashback on the flight and the hotel plus the ebookers bonus+. Let's have a look at my example.
Example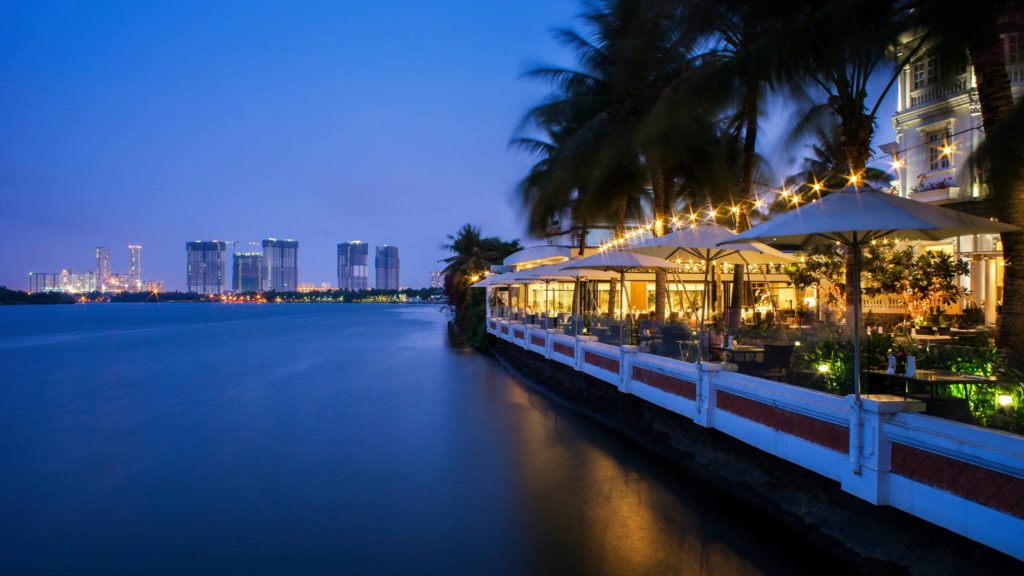 I have just booked a holiday to Vietnam in the latest Qatar sale. Despite the cheapest flight being out of Helsinki at about £1400, it actually made as much sense to book a UK flight through ebookers. By the time I had added on flights to Helsinki and an overnight stay it would have been around £250 extra bringing the total to £1600.
Here are the price comparisons:
Qatar business class flights London to Ho Chi Minh City January 2018

Qatar Airways website

 

£1,910.00

 

Qatar BA codeshare on BA website

 

(this was the same on Expedia, Ebookers and via Trailfinders too)

 

£1,860.00

 

BA codeshare plus cheap hotel on ebookers

 

£1,798.00

 

minus cashback at 4.5% (not inc taxes etc)

 

£75.00

 

minus ebookers bonus+ gained

 

 

£35.00

 

TOTAL

 

£1,688.00

 

BA codeshare + 4* boutique hotel on ebookers (Villa Song)

 

£1,889.00

 

minus cashback at 4.5% (not inc taxes etc)

 

£100.00

 

minus ebookers bonus+ gained

 

 

£37.00

 

 TOTAL

 

£1,752.00

 
I booked the option with a hotel for the first night of our trip, as we needed one anyway. You could look at the price I got in 2 ways. First, that I got the flight for £1668 and then paid £64 for a hotel, that would have cost £225.  You could also look at it taking the £225 hotel cost off, I actually got the flight for £1527. Obviously, at the time there was also the MasterCard 15% off through Qatar, but it did not apply to our travel dates.
If you had booked on your Premium BA Amex card on the BA website, you would have gained an extra 2790 Avios. If you took cashback instead, you could convert £22.25 of cashback to roughly the same amount and still pay £1710 for the flight with the cheap hotel offer.
The other lesson learnt from this is always check your codeshare options before booking a flight, as they are often cheaper!
You find Ebookers website here.
Booking flights through Expedia

Expedia has a couple of advantages over ebookers in certain situations. They also have TopCashback which is usually a bit lower at 8-10% for hotels, 3.5-5% for hotel+flight and 1% for flights. One thing to be aware of with Expedia is that if the airline charges for credit cards, Expedia will pass that onto you. This may not be obvious at the start. You can find a list of the fees here.
Expedia+
Expedia have their own loyalty scheme, but it is not nearly as generous as ebookers. You earn an Expedia gift voucher worth £25 off a hotel for every 3,500 points you get. Points are gained at:
2 points per £1 spent on hotels, packages with a hotel, activities, and select car hire flights
1 point per £5 spent
To get to the next tier, +silver, you need to spend £5,000 or staying 7 qualifying hotel room nights. This gets you some extra points and free amenities at select +VIP Access hotels.
Other advantages
Expedia's big advantage is that it allows you to book your seats before you pay. It also seems able to override some airline booking restrictions for bulkhead and bassinet. This certainly worked when I booked my New Zealand ticket on Singapore airlines recently.
Another advantage that Expedia has, if only for research purposes, it that it works with 30k.com. I talked about this tool in this article. In short, you register your frequent flyer details and then use a google chrome extension. It will show you how many miles and tier points you will earn for every flight displayed on your search. Perfect if you need a certain amount tier points from a trip.
Finally you can earn and redeem Nectar points on Expedia at an earn rate of 1,000 Nectar points on packages and 200 Nectar points on flights, hotels and car hire. You redeem at 2,000 nectar points – that converts to a £10 Expedia voucher. This may be worth doing on smaller amounts and not the ebookers bonus.
Example

I booked a great deal to go to New Zealand with Singapore airlines from Stockholm at £2172, including a stopover in Singapore. If you remember Mrs C from this reader's question, then you may be interested to know she has just booked the same deal and was quoted £3700 to go from the UK as the cheapest deal! Singapore have great business class seats but like BA, they are not all created equal. The bulkhead rows have a huge footwell compared to the smaller "cubby hole" type footwell on all the other seats. Singapore airlines block these off as they are bassinet positions. However, on Expedia we were able to secure these seats before we booked. We could still get moved but we have them for the moment.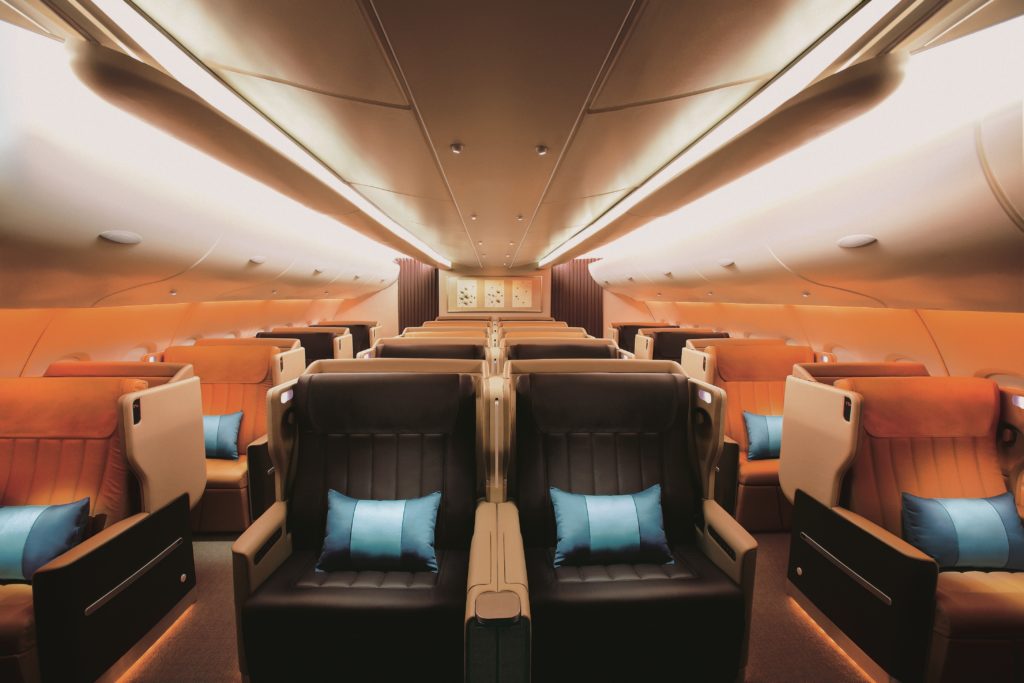 We also got 1% cashback on the flights as well. Why didn't we do flight+hotel?, I hear you ask. It was because we had to use the multi city option to factor in the Singapore stopover and you can't add a part booking for a hotel to this. It is worth noting that Expedia does then offer you a discount afterwards on certain hotels.
You can find Expedia's website here.