If you would like to ask a question to be featured on the blog, please feel free to contact me by email at [email protected] or click on the contact us tab above.
Mrs C asked "We are planning to go to New Zealand on holiday in February next year. We would like to know what the best deal we are likely to get for business class tickets would be and when is the best time to book? We collect Avios so ideally oneworld would be best, but comfort is obviously a major factor on such a long flight. We have plenty of time so we are happy to take a slightly convoluted route to save money. Finally, ideally we want to start on the South Island so flights to Christchurch would be best. One way we fancy stopping off in Singapore if we can."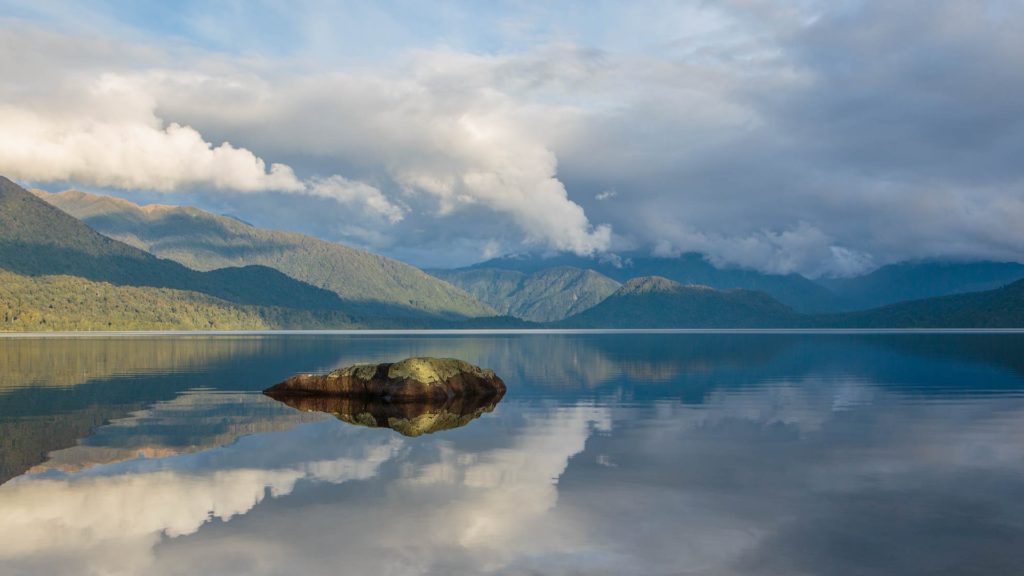 Price
As a benchmark, the cheapest flights we have seen to Auckland were about £1150 when Qatar first launched from Pisa but we are unlikely to see that price again. Prices from Scandinavia are often £1400-1700 with Qatar during sales. If you fly from the UK you are generally looking at over £3000 per person with the cheapest flights being on Korean, China Southern and Thai. Thai have been doing offers for around £2500 recently, which is a good price from the UK. However, you won't earn Avios and their seats are not nearly as good as some of the other airlines flying to New Zealand. On the 11 hour flight from Bangkok to Auckland you only get an angled lie flat seat!
When to book
The optimum time is normally around 6 months prior to the flight but if you see a good price at any time just book it! Qatar are due to have a sale again in the next month or so which may be worth waiting for, before you make a decision.
Flying to Christchurch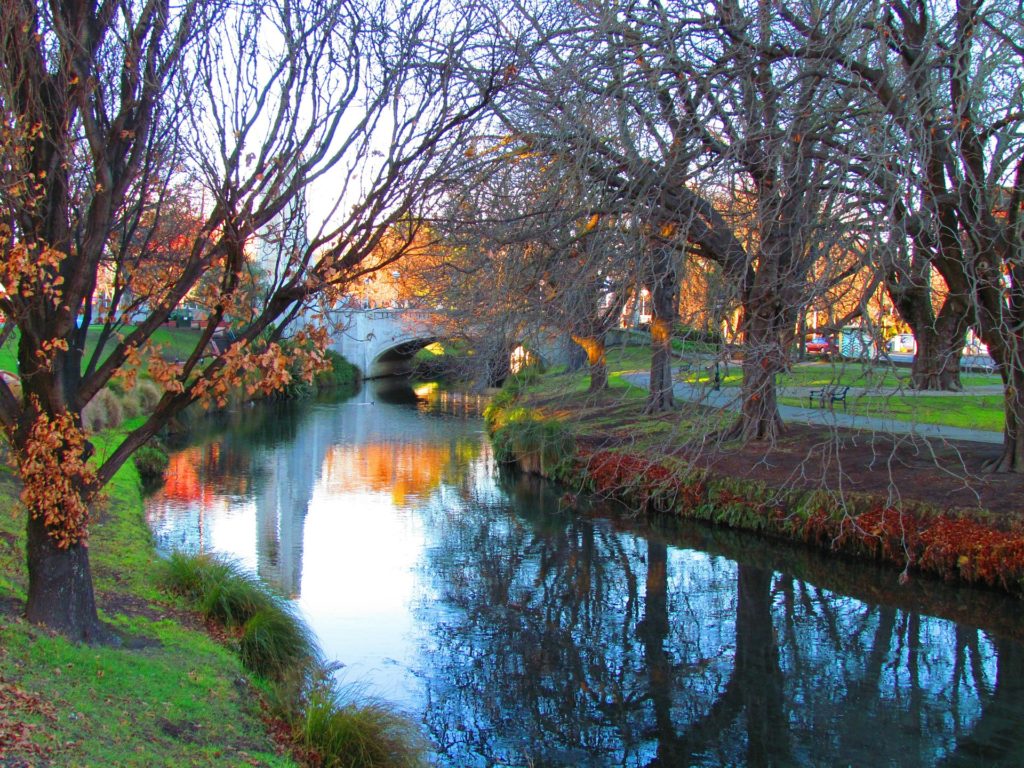 Flying direct to Christchurch does limit your options, so you may wish to consider flying to Auckland and then just flying on to Christchurch. The only airlines that fly to Christchurch with just one stop are Singapore Airlines and China Southern. China Southern has a 30+ hour layover in Guangzhou which is not ideal. I also would not rate them particularly highly.
That leaves Singapore Airlines. Funnily enough, my Roving Reporter and I are doing the same trip and we have just booked a great deal with Singapore airlines for £2100. There is a catch, however, as it involves lots of flying. The flight starts in Stockholm and then you fly to Moscow with a 2 hour layover before reboarding the same plane to Singapore. You could then do a stopover in Singapore in one direction for the same price. There is also the option to route via Heathrow from Stockholm for an extra £200. This makes the journey longer though.
Then you have to option of flying to either Auckland or Christchurch. You could choose to fly into Christchurch and then out of Auckland for the same price. Timings wise they work well. Another option with these flights is to pay slightly more and fly Air New Zealand for the legs to and from New Zealand. If you can afford it, I highly recommend Air New Zealand but they are usually very expensive.
Singapore Airlines
Singapore Airlines are very well-regarded for their service and business class product. They have a 5* rating from Skytrax, the highest you can get. The aircraft on the flights above are A350 and B777-200 which have some of the widest business class seats around. The seats are arranged in a 1-2-1 layout so everyone has direct aisle access. They convert into a fully flat-bed with only one drawback. The cubby hole for your feet is to one side which forces you to sleep diagonally. However, if you can secure the bulkhead seats, then you don't have this issue. One tip is to book on Expedia, as this allows you to select the bulkhead seats during booking, unlike Singapore Airlines that has them blocked off.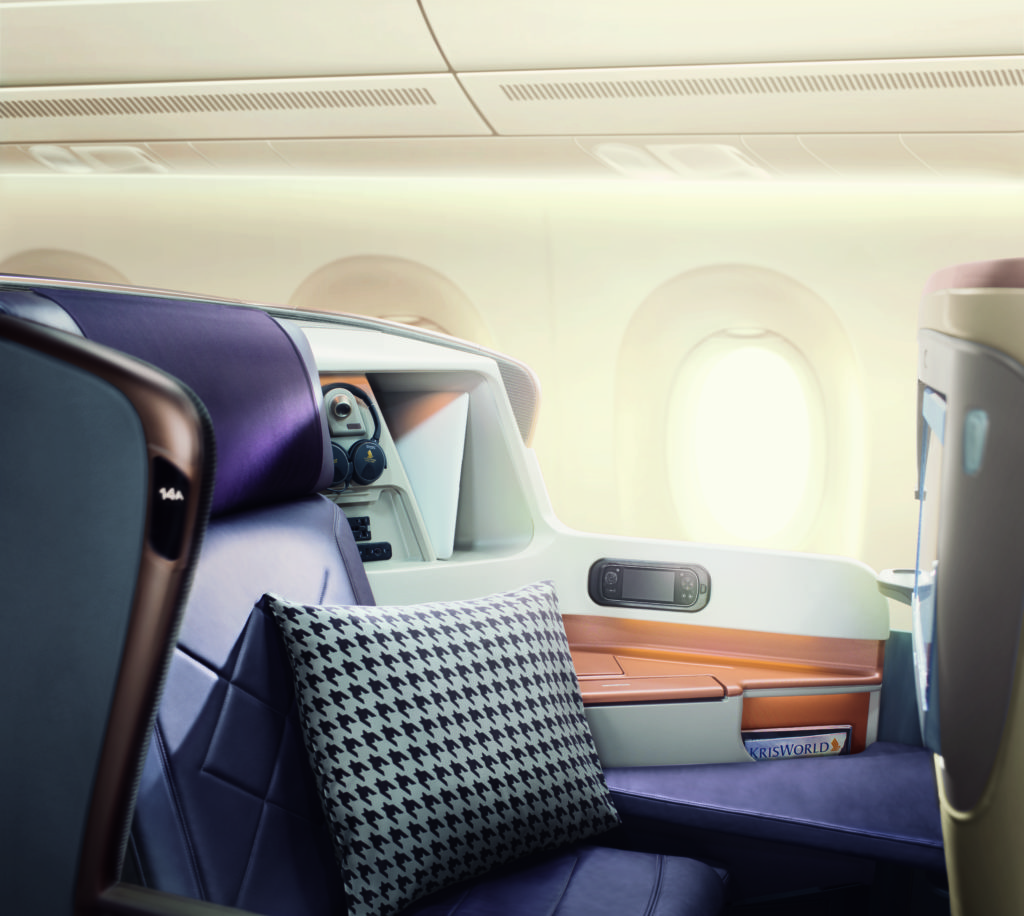 The food and drink on Singapore Airlines is usually of a very high standard. They offer a 'book the cook' service on certain routes including those out of Singapore. This offers you a wide selection of pre-order dishes including Lobster Thermidor and some breakfast items depending on the time of the flight.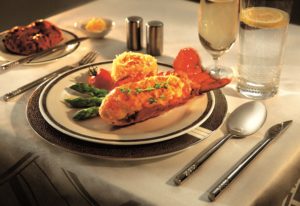 Options to Auckland
Qatar are a great airline and you can read reviews of their modern seats and service in this article. Obviously you can earn tier points and Avios on Qatar. If you flew BA Club Europe to your starting point, then you would get Silver status in this one trip. The drawback with Qatar will be the timings of the flights if you do an Ex EU to Auckland. Whilst the prices are likely to be great, on many routes there is a 9 hour or longer layover in Doha on certain days. Qatar would normally supply you with a hotel room for layovers longer than 8 hours, providing there wasn't another connecting flight that had a shorter layover. However, if you are flexible with dates, you may be able find days when it is a much more reasonable 3 hours.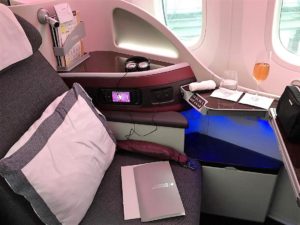 Keep a look out on the blog for the next sale. You will need to look at starting in Scandinavia, Amsterdam, Italy or Eastern Europe to get a price under £2000. Obviously you need to factor in the cost and ease of getting to the starting point and any overnight accommodation. You can read my beginner's guide to Ex EU flights here. You can easily buy a connecting flight to Christchurch for around £100. Obviously with this option you would not be able to do a Singapore stop off.
Malaysian are another oneworld option with Avios and tier points. They have offered some good deals previously to Australia for around £1600 from London. If such a deal came up again you could simply buy a ticket to Christchurch from Australia with flight times around 3 hours. Business class is quite pricey on this route though, starting at around £500 return.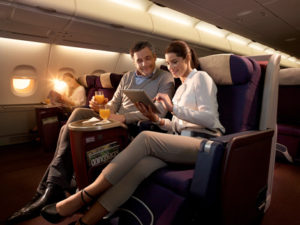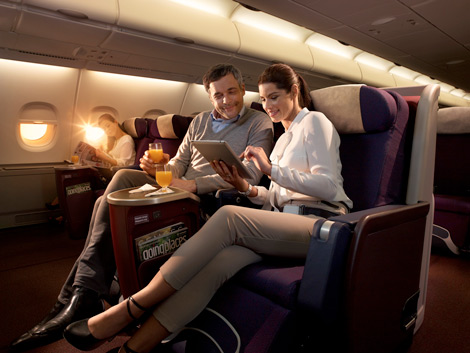 Malaysian are not up to the standard of someone like Qatar, but they do now have the new A330 flying on the Auckland route. You can find more information here. The food and service are generally very good. It's just the seats that are bit dated on the A380 which is on the LHR route, but they are still flat beds. They are a similar style to Qatar's B777 seats in a 2-2-2 layout, so not ideal for solo travellers. Their current sale price is pretty expensive though, at £2904 from London. You could try Trailfinders to see if they are doing any cheaper offers if you include some accommodation.
In terms of finding the best deal I would recommend the following:
Give Trailfinders a call and see what deals they can do if you include some accommodation – it doesn't have to be for the whole trip.
Sign up for my emails so you get warning of the next ex-EU Qatar sale.
Use Google flights to looks at the options I have mentioned. You can then work out which flights you would want and wait for the best price if necessary. You can use the multi-city option to add in a Singapore stop off. It will also show you a calendar of fares, so you can pick the cheapest day to travel.
Look at starting your trip in various EU countries such as Holland, Belgium, Italy and Scandinavia to see what prices that gives you.
If you decide Singapore Airlines is your best option, I would book sooner rather than later. The fare is showing as being bookable until 31 March 2018 for travel up to 31 December 2018 but there will only be limited seats on each flight at that price.