There has been a lot of rumours that there would be a major Avios announcement last week with the temporary disappearance of BA First rewards adding to the speculation. It has just been announced that the UK Avios.com platform is to close as a separate entity. Although we knew there would be a streamlining of the Avios platforms it wasn't clear exactly what form this would actually take. The official announcement says "You may have heard the news. In the coming months, the UK Avios Travel Rewards Programme will close, but Avios, the currency, will remain. As part of the closure, some of our customers will be moving to the British Airways Executive Club. You'll still be able to collect and spend your Avios in many of the same ways, plus there'll be lots of exciting new benefits coming your way."
The wording here is interesting about collecting Avios "many of the same ways". Currently, there is a far better selection of partners, particularly in the travel sector, with Avios.com. I have been waiting for Avios.com to come back with comments on the issues with crediting Hilton stays booked through the portal for some time now. Though interestingly the stays that were outstanding suddenly started appearing on my account in the last 10 days. Has anyone else had the same? This could have been part of the preparations for the move.
I think this announcement is good news in terms of making the scheme less complicated but I am sceptical about what it means for the choice of partners that were only available on Avios eStore. Avios says that customers will gain 11 additional collection/redemption airline partners, as well as "60,000 additional partner hotels" and "50,000 additional sightseeing experiences". However this is versus what Avios currently have so not any real difference if you are a member of both. I have now had time to have a quick look and so far most of the travel retailers seem to be on the BA eStore now. Unfortunately Hilton is not one of them.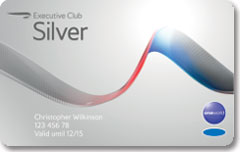 If you don't already have a
BA Executive Club Account
one will be set up for you from 21 May 2018. If you already have one you can transfer across your Avios to BA at any time using combine my Avios. All the balances at avios.com will be moved to the BA Executive Club by end of July. While your Avios Travel Rewards Programme balance is being moved across to your British Airways Executive Club account there will be a short period where you won't be able to spend your Avios. Therefore it would be better to do it yourself at a convenient time. If you don't want to do this you must notify them by 20 May and you will then have 6 months to use your balance. You can join the BA 
Executive Club here. 

However, Vueling and Aer Lingus loyalty programmes will still use the Avios platform even after the closure of the UK Avios Travel Rewards Programme.
Lloyd's Avios credit cards will still earn Avios but these will be credited to your BAEC account. You can still earn and use the upgrade vouchers but you will need to phone up to use it.
If you auto collect with Tesco Clubcard this will continue but with the Avios going to your BAEC account.