Yesterday CEO & Chairman of British Airways, Mr. Sean Doyle joined Eurocontrol Aviation Straight Talk Live to talk about how British Airways is fairing and his plans for how to build BA back as travel starts to return. and see how to build that better.
First, there was an update on the market situation from the Director-General of Eurocontrol, Mr Raymond Brennan. (Eurocontrol are responsible for air traffic control across the whole of Europe).
It's now week 60 of the greatest recession that aviation has ever seen. It's interesting when you look at other countries that the UK and Europe are far behind many others in terms of aviation and travel recovery. For the very first time, Europe was not in the top ten airports in 2020 by passenger numbers, and it is likely to remain in the situation in 2021. Previously you would have expected London Heathrow and Frankfurt to be in the top 10. Europe seems to be stuck at a reduction of around 65% and has made virtually no progress in the last month.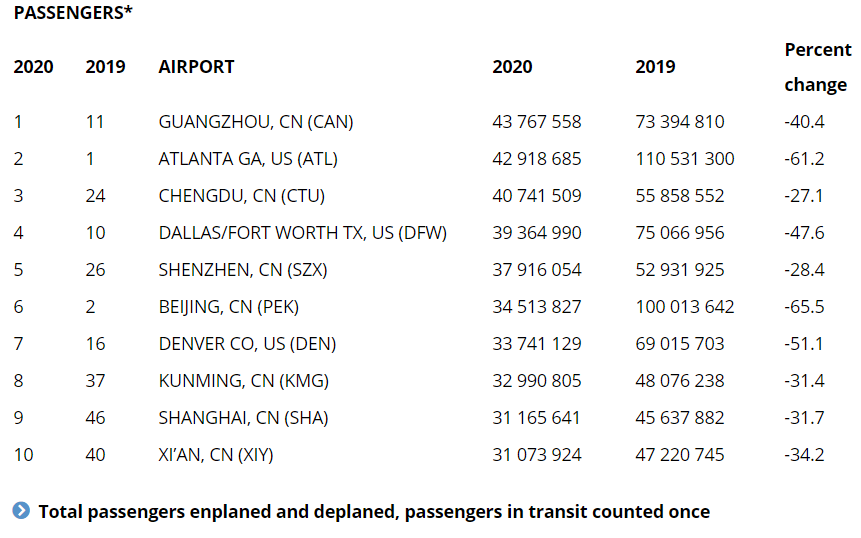 In the USA, there is a -30% reduction in their domestic flights, which is basically the equivalent of Europe and -43% for international flights and interestingly China has had an increase of 10% in domestic operations. The UK itself is far worse than Europe as a whole due to the ban on leisure travel leading to around 90% reduction in flights.
However, being positive it's worth looking at the vaccine progress, as if you look at USA and UK, they're both, roughly, 6-8 weeks ahead of Europe in terms of vaccine rollout. This means in effect is it's going to be a late summer in Europe, it'll be July before Europe starts rolling again, and in terms of long-haul, it'll be significantly later, particularly to Asia and to China. Realistically it will be August/September before we start seeing any significant international travel in Europe. Long-haul will return probably in October/November towards Asia.
Mr Brennan predicted that the routes would open between the US and the UK much sooner than with Europe. He estimated it would be about another 7-8 weeks of vaccine roll out in Europe before they catch up with the two key markets of the USA and UK.
Sean Doyle, BA's CEO
Over the last year, British Airways has been very conservative in the way that it's managed its capacity compared to some other European airlines. This is probably due to the ban on travel from the UK government compared to the situation in Europe.
Sean's first statement was that there isn't an appreciation of the importance of aviation. "If you want to rebuild economies, you're going to have to rebuild aviation networks, so hopefully the penny is dropping, with regulators, and with politicians and with policymakers", he said.
He said "I think we do need to move in a quicker, more coordinated way. Trust me we want to get travel back up and running safely."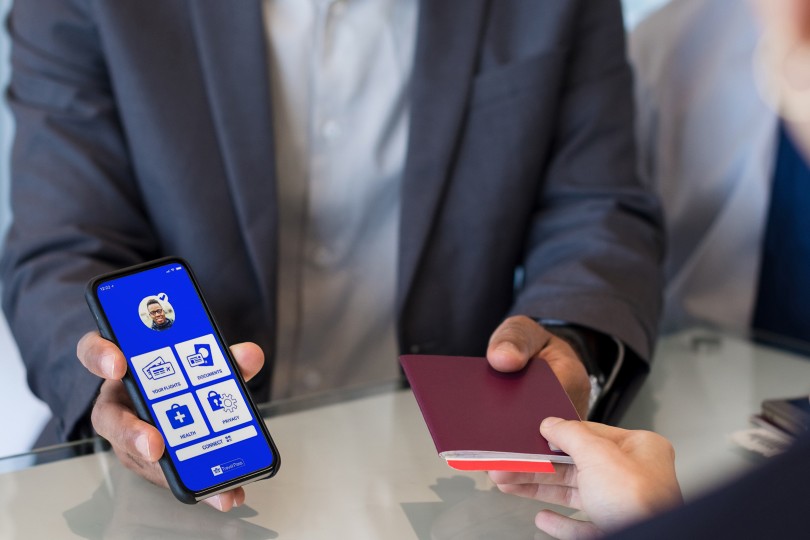 Sean believes that this summer is different as we are in a very different situation to last summer. With vaccines, cheaper, easily accessible and accurate testing and the digital technology such as IATA pass to provide verification status for travellers, it should allow borders to open up.
The CEO was also critical of the traffic light system,
"If I look at the UK framework that came out a couple of weeks ago, it has three tiers of risk, which I understand the need to tier risk, but within that there are some complicating and expensive testing protocols which we think aren't necessary and we would encourage the UK to look beyond the framework that it's developing and see what other countries are doing, who might be managing these risks in a more pragmatic way. So I think if there were one set of rules for opening up travel, because we're all trying to manage the same risks that would be a lot better than the fragmented approach that we see today."
In terms of the price of tests, BA has been working hard over the last couple of weeks to bring down the costs of tests, with the new Randox ones at £60. Sean said that the Government can do more in terms of VAT on tests as well to alleviate the costs for travellers. BA did some trials that showed that a pre-departure test at -72 hours, followed by one test 3 days after arrival, eliminates about 90% of infectious days, so he questioned why we need the level of testing to the standard that's specified in amber, which is 3 tests in total? There is no data to support that level of testing.
In terms of opening up routes, he thought that the US is a great opportunity to get up and running again, and with the progress of vaccinations that the UK and the US have made opening up an air corridor should be achievable if the political will is there.
He believes that by June Europe will have low levels of Covid similar to those in the UK now. The EU is vaccinating people at a rate of 2 million people per day. This has also been predicted by the low-cost airlines who believe most of Europe will be green by around July.
Talking about the A380, Sean confirmed that it will be coming back (it's expected that it will be approved to be refitted with the Club Suite shortly). He was asked whether he would consider doing ultra long haul like London to Sydney which Qantas are considering. Sean said that this was not something they are likely to consider.
Sean believes that after the pandemic it will be more competitive and some airlines won't survive or be consolidated. He was asked about cost-cutting with the interviewing saying that Alex Cruz had cut "not just the fat but also a bit of the muscle" which I thought was a fantastic decision. He said everything that BA does will be driven by customer insight. Although customers want cheap prices they also want investment in the product. The rollout of the new Club Suites and Wi-fi will continue. He did not believe that being cost-efficient but delivering what customers want needs to be mutually exclusive.
Sean responded to Qatar CEO's (Qatar is one of BA's largest shareholders) comments that BA was a 2/10 airline. He said that he was excited about the things they have planned and the impact it will have on the feeling of customers towards BA. He said that people have high expectations of BA and that they plan to try and meet those but that customers were already showing that they felt BA were moving in the right direction.
BA has a high number of premium leisure travellers which has grown over the last 10 years, particularly in premium economy and he expects that this will continue to grow.
He is expecting that technology introduced due to Covid will continue such as being able to pre-order food in advance and other aspects that they can use technology more to personalise the travel experience.
In the early stages, BA is assuming that leisure and visiting friends and family will be the primary driver for travel. But Sean is also seeing that businesses are beginning to turn more towards going back into the office and therefore business travel will recover later.
You can watch the full interview below.