Virgin Flying Club announcement
I have been talking for a while about how the Virgin Flying Club scheme could be one to watch with the ability to redeem and earn miles across KLM and Air France coming next spring. That along with the very generous new credit card deal has made the scheme seem increasingly attractive. With the closure of the standalone UK Avios program imminent, Virgin appears to be tackling Avios head-on with their latest announcement.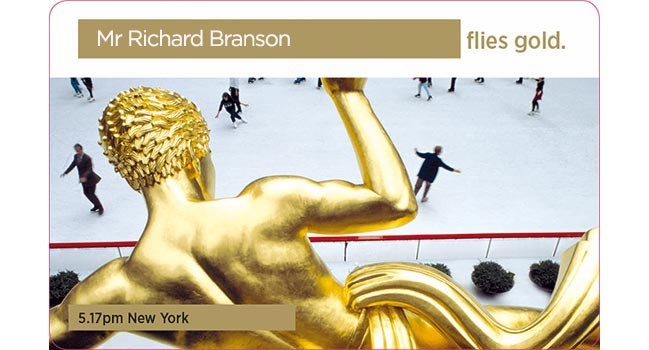 Yesterday Virgin announced the intention of the Virgin Group and Virgin Atlantic to launch a new Virgin-wide loyalty programme. This will have new and different reward opportunities and reward customer loyalty across all Virgin-branded companies. The new programme will offer members the chance to earn and spend Flying Club miles across a range of products and services.

In a move similar to that of Avios, a new company, Virgin Group Loyalty Company (VGLC), will be established to own and manage the new Virgin loyalty programme. Virgin Red will also be integrated into the new loyalty programme.
Flying Club will continue as the frequent flyer programme for Virgin Atlantic and will continue to use miles as its currency. Flying Club members will continue to earn Tier Points and earn and spend miles across Virgin Atlantic, Delta and a range of airline and other partners as they do today. In the future, Flying Club members will have an expanded range of ways to earn and spend miles through the new Virgin loyalty programme.
The choice of CEO of the new company is interesting too as Andrew Swaffield was previously Chief Executive of Avios and oversaw its creation.
For Flying Club members there is no real change to the scheme day to day other than you will be able to earn miles in new ways as well as being able to redeem them for a wider range of options. Overall I view this as a very positive change and if you are not collecting Virgin miles you may wish to think about whether now is the time to start. You can read more about the Virgin scheme here. 
Cathay Pacific business class sale
Cathay Pacific's latest sale from the UK has launched for Autumn. As usual, the sale prices are not overly exciting but they are definitely a lot cheaper than the usual Cathay high ex UK prices. Being part of oneworld you can, of course, earn Avios and Tier Points on Cathay.
If you are happy to start your trip outside the UK it may be worth looking at starting Amsterdam as often Cathay fares can be much cheaper from there. You can read about the fares here.
The UK fares start from:
Mainland China £2189
Seoul £2249
Tokyo £2249
South East Asia including Bangkok, Bali, Kuala Lumpur and Singapore £2259
Australia and New Zealand from £3539
Travel dates vary but are mainly 7 December 2018 – 5 January 2019 and 12 April 2019 – 19 June 2019. Book by 9 October 2018.
You can find the sale page here.
New Singapore stopover program
Changi airport is one of my favourite airports to fly through with its butterfly garden, pool and giant slide to name but a few attractions. I am also a big fan of Singapore so the latest announcement by Changi airport sounds like good news. Changi Airport Group has announced the launch of its Changi Stopovers programme, aimed at enticing passengers travelling through Singapore to stop and explore the city.
Under the programme, if you book a stopover package on the Changi Stopovers website you will get complimentary one-way airport-hotel transfer (by coach) and a mobile SIM card worth S$10. Packages are available from S$63 per person and include everything from budget hotels to the iconic Marina Bay Sands hotel.