You will have noticed that recently there have been a couple of Virgin Atlantic reviews by both Mrs B and I. Both of us flew Virgin Upper Class for the first time on separate occasions and were pretty impressed. Whilst I am not the biggest fan of the seats due to the limited seated recline and having to flip them over to sleep, I still think they are well worth trying. Virgin prices tend to be pretty high for Upper Class unless you manage to get the occasional sale or ex EU bargain. There are also some extremely good 'sweet spot' redemptions on their partner airlines which may be worth joining for alone. So is it worth considering getting a Virgin Flying Club account anyway?
Virgin Flying Club
Why join it and is it worth status matching?
Virgin have been doing a status match which I wrote about here and I managed to get gold through this a few weeks ago due to my BA Gold. Previously I was silver on Virgin due to a great promotion for extra tier points which ran at the same time I flew my £1400 ex Dublin trip to California. So despite having flown Virgin once in the last couple of years, I have made silver and then Gold. The question is why would I care if I hardly ever fly Virgin and it's in Upper Class anyway which means many of the benefits as a Gold card holder are not relevant?
Well, my next trip is using the miles I have accumulated to upgrade from Premium Economy to Upper Class. I earned these miles through one cheap ex Dublin trip to California in Upper Class, a joining bonus on my Virgin card and a small top up from my Amex Membership rewards. However, because I have to buy a premium economy fare class (cheapest fare class is excluded too) it means that I will get a 60% boost on the miles earned on this trip which should help me towards my next upgrade. You can find more details on the status match here.
I personally think the Virgin experience is worth doing now and again if only for the superb Clubhouse lounge at Heathrow. There are lots of options to use your miles including some interesting partners to try them on if you are not interested in Virgin or they don't fly to where you want to go. Overall though, my opinion is that the Virgin scheme is not nearly as generous as the BA scheme when combined with the BA Amex card. If you are like me though and like to try different airlines you may think it is worth doing.
Status match offer
Personally, I don't think it is worth getting the status match offer unless you are going on any economy (+ Premium economy for Gold status) flights with Virgin or are planning to buy any cash tickets on Virgin where the extra miles are worthwhile getting. The tiers get you:
Silver: 30% more miles on Virgin, free seat choice in economy 14 days prior, Virgin Holidays 7% discount + earn 2 miles for every £1 you spend and Premium Economy Check-In in economy.
Gold: 60% more miles on Virgin, Upper class check-in, two pieces of hand luggage, plus an extra piece of hold luggage up to 23kg in any cabin, access to Heathrow Revivals lounge, Clubhouse access and one free treatment, silver card for one additional person, 2000 miles on your birthday and 10% discount for Virgin Holidays + earn 2 miles for every £1 you spend.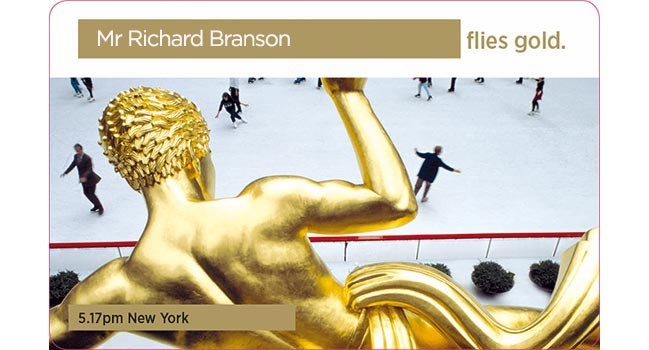 How to get miles without flying on Virgin
Credit cards*
Mrs B wrote about the Black MBNA card here which includes easier to qualify for Premium Economy upgrades and 2-4-1 vouchers. I hold the MBNA White Virgin credit card. This comes with more limited benefits but it's free and it does currently offer a sign-up bonus of  3,000 bonus miles on your first card purchase made within 90 days. I also have a Lloyds Avios card and unless I'm abroad (it has 0% charge on foreign transactions unlike most which charge 3%) I often switch to the Virgin card for non-Amex transactions. You can, in fact, have both the Virgin cards if you wanted. With the White card you get:
1 Flying Club mile for every £1 spent and 2 Flying Club miles for every £1 spent direct with Virgin Atlantic, and via telephone with Virgin Holidays on the Amex Card
1 Flying Club mile for every £2 spent on everyday card purchases and 1 Flying Club mile for every £1 spent direct with Virgin Atlantic, and via telephone with Virgin Holidays for the Visa card
Premium Economy reward upgrade when you redeem your miles on an Economy reward flight, after spending £10,000
Companion reward flight (just pay taxes and charges) when you spend £15,000 on the Virgin Atlantic White American Express® Credit Card in a year and you buy a qualifying fare flight.
Shopping
Like BA, Virgin have an online shopping portal to earn miles plus you can earn miles instore with Waitrose, Debenhams, Prezzo, Hungry Horse and Byron. You get the miles by registering your credit card and then pay with it instore. This means you could register an Avios earning credit card but then still collect Flying Club Miles on your Waitrose shopping for example (but be careful with any that you have registered to earn Avios instore for the same shop as there can sometimes be a clash).
Other airlines
This for me is the most interesting part of the scheme as if you don't particularly want to use Star Alliance or Sky team airlines to redeem miles if gives you another option. The airline partners are:
ANA
Singapore Airlines
Air New Zealand
Virgin Australia
Delta
South African
Hawaiin Airlines
Air China
Jet Airways
SAS (earn miles)
Transferring from other loyalty schemes
There is a good choice of ways to top up your balance by transferring points from other schemes such as:
Tesco Clubcard points
Amex Membership Rewards
Hotels including Hilton, Hyatt, SPG, IHG and Marriott
Texaco star rewards
Heathrow Rewards
Other interesting Flying Club Features
Miles Booster
Miles Booster is a way to purchase extra miles based on how many miles you're flying that is cheaper than buying miles normally. You also get 30% bonus if you purchase before the 31 October 2017 (you must already have a flight booked with Virgin). For example, for a trip to New York you could boost the 6916 flown miles by an extra 6,916 miles for £69.16 or double the flown miles for an extra 13,832 miles for £138.32 (excluding current 30% bonus). You can boost future flights online or past flights by calling Flying Club.
Redemptions
Prices are cheaper than BA in general for redemptions and upgrades in the premium cabins off-peak. Straight redemptions cost 75-135,000 Flying Club Miles and upgrades 37,400-67,400. With upgrades, the catch is that you can't upgrade the lowest fare class in each cabin. Finally, you can also get a companion seat for the same miles as an upgrade but these are poor value as you have to be travelling on a full fare ticket.
There is also an option to use miles plus money. You need to have at least 3,000 miles in your account to use Miles Plus Money. You can then use your miles in multiples of 3,000. For example, 3,000 miles gives you a discount of £18, so if you have 30,000 miles in your account, you could save yourself £180 on your next trip. This is a poor use of miles in general when you compare that to the cost of a redemption using pure miles.
Partner airlines
There are some very good deals amongst the partner airlines although you can't see the miles required for the redemptions on the Virgin website. You need to call Virgin for this but I found the Flying Club staff exceptionally friendly and knowledgeable.  You can't actually see these prices on the Virgin website and they are of course subject to change.
Here are some examples of  well-priced redemptions: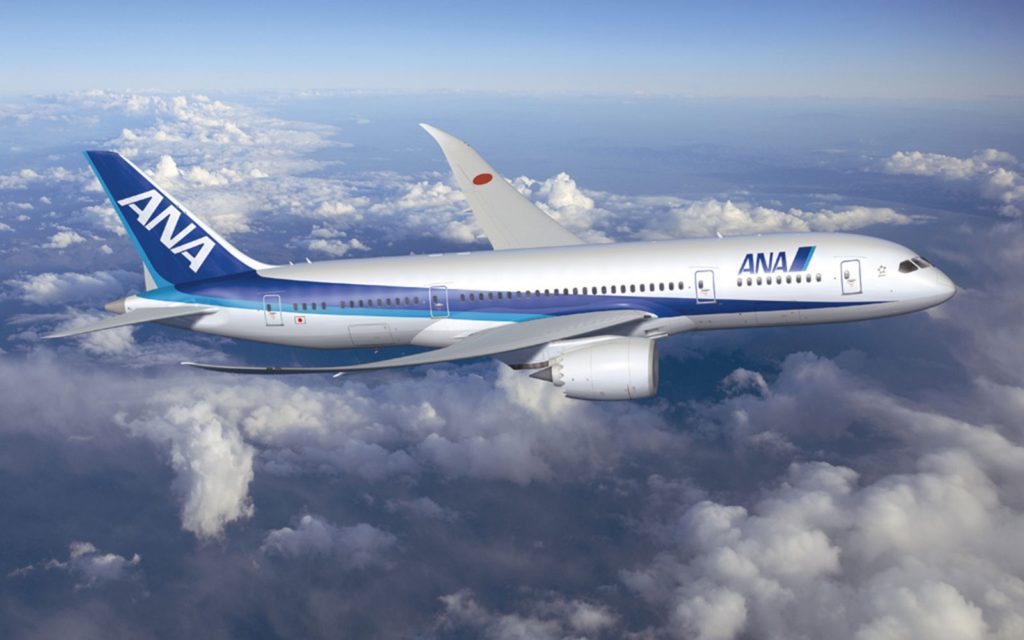 ANA Business return flight (London to Tokyo) – 95,000 Virgin miles
ANA First return flight (London to Tokyo) – 120,000 Virgin miles

versus BA at
Business return flight (London to Tokyo) – 150,000 to 180,000 Avios
First return flight (London to Tokyo) – 204,000 to 240,000 Avios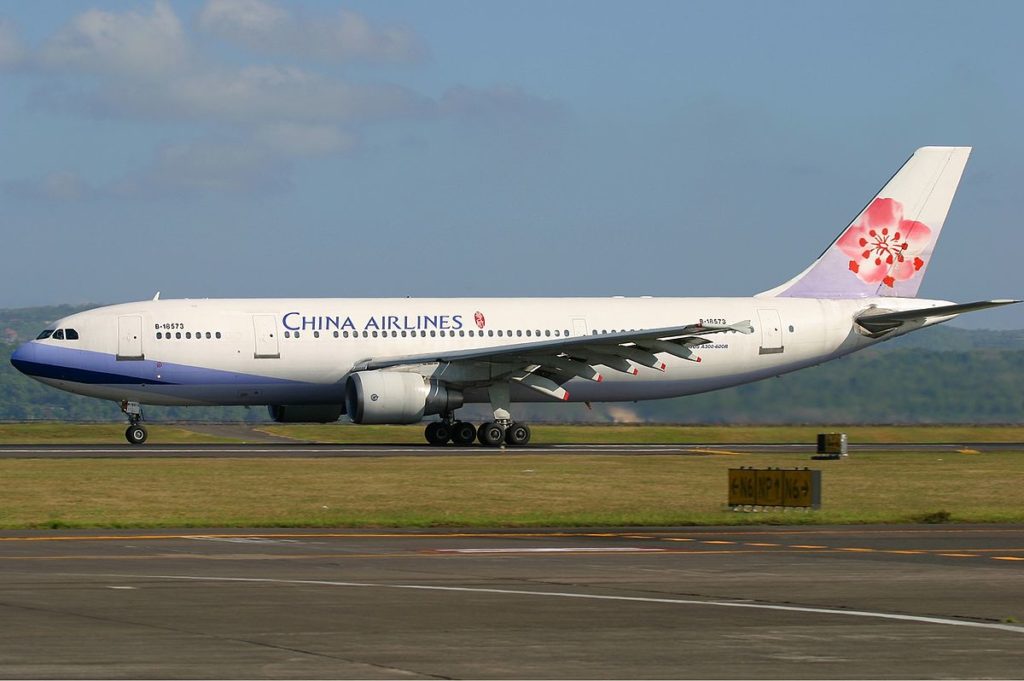 Air China First class London to Beijing 75,000 miles return
Air China Business Class London to Beijing 63,000 miles return

versus BA at
Business return flight (London to Beijing) – 125,000 to 150,000 Avios
First return flight (London to Beijing) – 170,000 to 200,000 Avios
Air New Zealand business class  London to Los Angeles 75,000 miles return
versus BA at

Business return flight (London to Los Angeles) – 125,000 to 150,000 Avios
Conclusion
If you would be able to accumulate enough miles to use without flying or will fly on one of their partner airlines, Virgin Flying Club offers some great value redemptions and plenty of options for topping up miles. You can find more information here.
*Turning Left for Less is a journalistic website. Nothing here should be construed as financial advice, and it is your own responsibility to ensure that any product is right for your circumstances. Recommendations are based primarily on the ability to earn miles and points and do not consider interest rates etc.