With the announcements last week from Virgin Atlantic which gave some very impressive additions to the Flying Club, it is well worth a look to see if you should be collecting Virgin miles as well as Avios. Although most of us won't be flying long haul for a while, the addition of KLM and Air France with their great regional connections, makes Virgin an interesting alternative or addition to BA Avios.
Virgin prices tend to be pretty high for Upper Class unless you manage to get the occasional sale or ex EU bargain. But there are also some extremely good 'sweet spot' redemptions on their partner airlines which may be worth joining for alone. Roving Reporter and I found it useful for crediting Singapore Airline miles on a trip to New Zealand rather than starting a Star Alliance account.
So is it worth considering getting a Virgin Flying Club account anyway?
Virgin Flying Club
Why join it and is it worth status matching?
If you already fly with Virgin, it is worth joining (obviously), and if you like to fly long-haul then the new partnership with KLM/Air France makes the program worth pursuing, as it makes it a lot easier to gain and maintain Gold Status. Combine that with a host of new benefit extensions, and the program actually looks pretty good.
Virgin regularly run a status match program, so if you have a middle or high tier membership with another airline, you are able to switch this over. Their only requirement is that you have a flight booked or recently flown with them. A flight in any cabin will do, but you will get more benefits if you have a Premium or Business flight booked. Traditionally, the airline has given Silver status with a fast track to Gold, however for customers who book a Premium, Business or First Class flight they are matched immediately to Gold status for a year.
So basically, all you have to do is fly one flight with Virgin in Premium Economy, send the airline the evidence of your current status with another airline and you are able to switch across to Virgin Gold status.
Getting status
It's probably not worth switching your status totally from another airline, unless you manage to get Gold Status and fly with Virgin semi-regularly. However, thanks to the recent partnership with Air France and KLM, maintaining your Gold status is much easier. Currently, it is really easy to find intra-European flights on Air France or KLM that are longer than 600 miles, allowing you to get Gold status very easily by booking creative European weekends away.
Also, recent changes in the wake of Covid-19 have allowed greater flexibility, and the chance to earn tier points and status faster. To get silver you need 400 Tier points and for Gold 1000 TPs. You can now earn TPs even on Virgin Atlantic miles redemption flights. These earn:
For redemptions in Economy (A class) will earn 25 tier points (one-way)
For redemptions in Premium (P class) will earn 50 tier points (one-way)
For redemptions in Upper (G class) will earn 100 tier points (one-way)
Check out the full run-down here.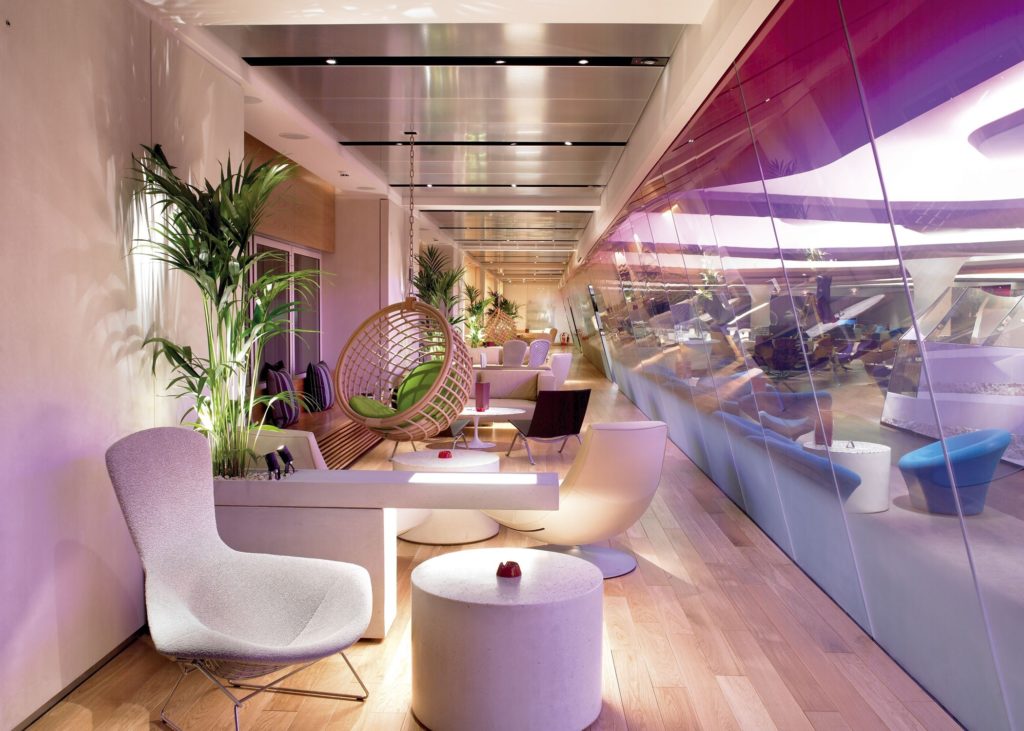 I personally think the Virgin experience is worth doing now and again if only for the superb Clubhouse lounge at Heathrow when it reopens with Terminal 3. The new A350 Upper Class Suite is an improvement on the old Upper Class, although it is not quite as good as BA's Club Suite in TLFL's opinion. However, currently the food onboard is almost back to normal in Upper Class, unlike BA's sandwich and salad in a box.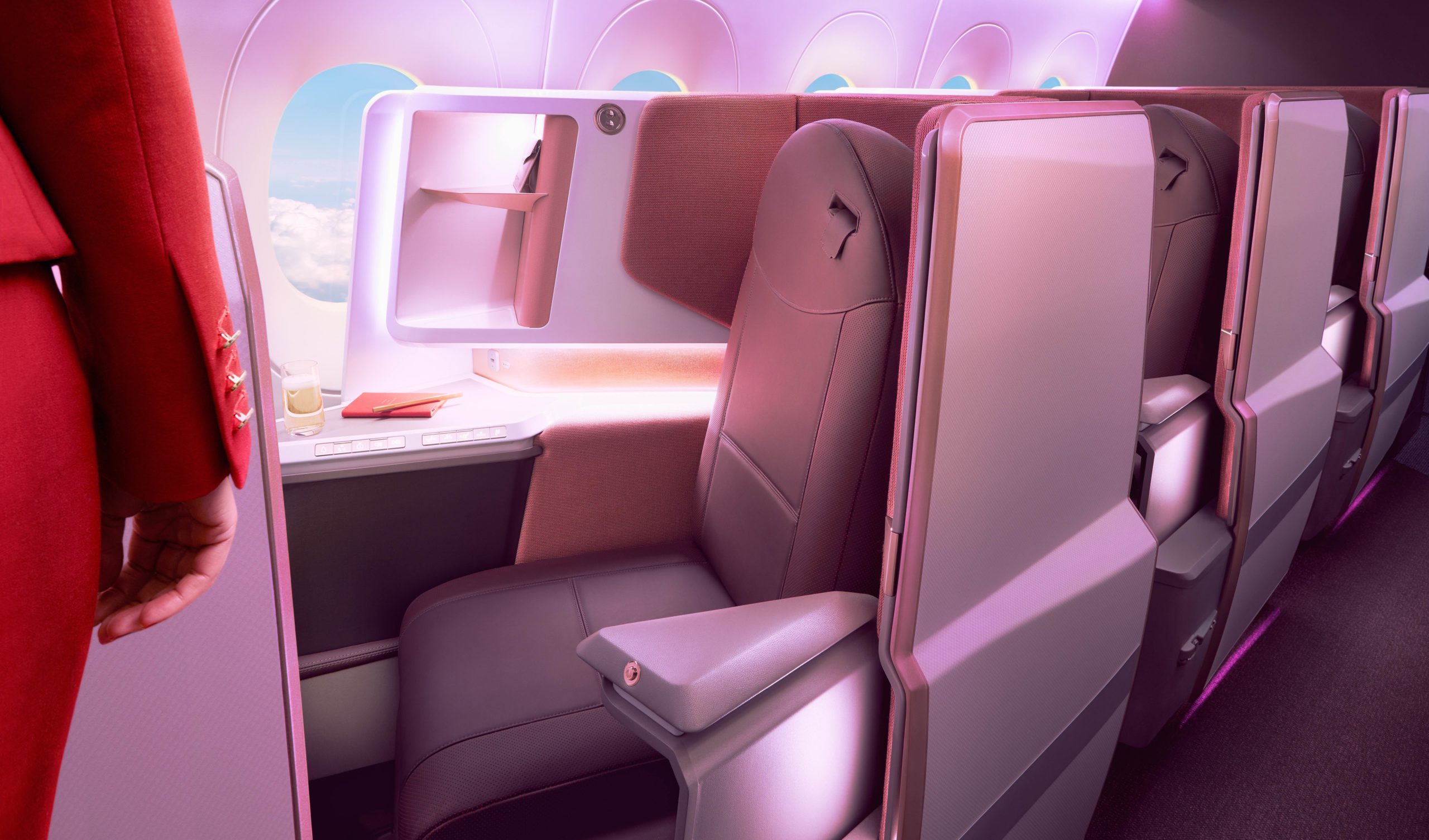 There are lots of options to use your miles including some interesting partners to try them on if you are not interested in Virgin or they don't fly to where you want to go. Overall though, my opinion is that the Virgin scheme is not as generous as the BA scheme when combined with the BA Amex card. If you are like me though and like to try different airlines you may think it is worth doing.
What do the tiers get you?
Silver:
30% bonus miles on paid flights,
free seat selection in "Economy Light" for the member only,
Premium Economy check-in,
2,000 free miles for renewing Silver.
Gold:
60% more miles on paid Virgin flights,
access to Virgin's Clubhouse for the member + one guest,
access to Revivals arrival lounge at London Heathrow,
free seat selection in "Economy Light" for member + any companions on same PNR,
complimentary exit row seats when booking 'Economy Classic',
one additional piece of checked luggage, upper Class check-in,
the ability to set up a Household Account to take advantage of the miles earned by family members, 2,000 free miles for your birthday
a complimentary companion ticket for renewing Gold.
gift silver to a friend or family member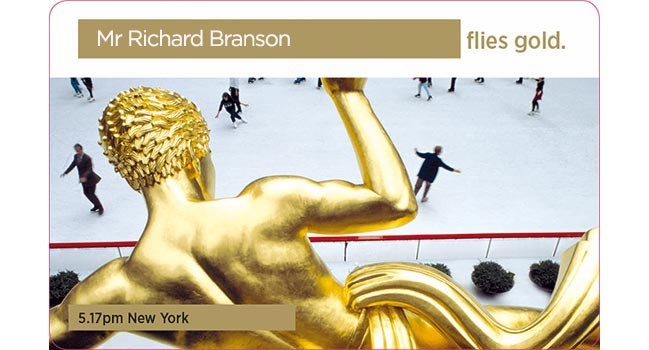 How to earn miles without flying on Virgin Atlantic
Credit Cards
There are two major Virgin Atlantic Credit Cards for UK residents. Here is what they get you:
Virgin Atlantic Reward Credit Card (Earn Flying Club miles every day)
0.75 Flying Club miles

for every £1 you spend on everyday card purchases. And

1.5 miles

for every £1 you spend with Virgin Atlantic or Virgin Holidays.
Choose from an upgrade or a Companion ticket when you spend £20,000 in a year.
No annual fee.
Virgin Atlantic Reward+ Credit Card (Earn Flying Club miles faster)
Earn 15,000 bonus miles

with your first card purchase (within 90 days of opening account)

1.5 Flying Club miles

for every £1 you spend on everyday card purchases. And

3 miles

for every £1 you spend with Virgin Atlantic or Virgin Holidays.
Choose from an upgrade or a Companion ticket when you spend £10,000 in a year.
Annual fee of

£160

.
Recent changes to the program make these cards much more valuable and almost on par with the BA Amex. For example, you can now use your yearly vouchers for a range of things: Companion voucher, upgrade voucher, or Clubhouse access voucher.
The Companion vouchers can now be used in any class, regardless of your Flying Club status. You can now also use your Companion voucher on cash tickets, which makes the program more flexible for those who don't often earn many miles. Gold and Silver can book their companion into any cabin for zero miles and Red members can book their companion into Economy and Premium for zero miles or Upper Class at a 50% miles discount. Taxes and fees still apply for both tickets.
Upgrade vouchers can now be used in conjunction with a ticket in any booking class, for a one cabin upgrade for a return flight (excludes original bookings made in Economy Light). Members are able to upgrade a return flight for one person or half of a return flight for two people.
Clubhouse vouchers will be valid for one entry to any Virgin Atlantic Clubhouse when booked on a Virgin Atlantic flight or with Joint Venture partners Delta Air Lines, Air France or KLM (when travelling internationally). Gold members will continue to receive two Clubhouse vouchers.
This means cardholders can now upgrade a fairly low-cost Premium Economy seat to a full lie-flat bed, using their voucher.
Virgin Flying Club is also an Amex Membership Rewards partner, meaning points earned with Amex can also be transferred into Flying Club miles.
Shopping
Like BA, Virgin has an online shopping portal called Shops Away, allowing you to earn miles plus you can earn miles in-store with Waitrose, Bicester Village, Caffe Nero and more. You get the miles by registering your credit card and then pay with it in-store.
This means you could register an Avios earning credit card but then still collect Flying Club Miles on your Waitrose shopping for example (but be careful with any that you have registered to earn Avios instore for the same shop as there can sometimes be a clash).
Other airlines
This for me is the most interesting part of the scheme as if you don't particularly want to credit to Star Alliance or Sky Team airlines.
The airline partners are:
ANA
Singapore Airlines
Air New Zealand
Virgin Australia
Delta
South African
Hawaiian Airlines
SAS (earn miles)
And most recently, KLM and Air France.
Transferring from other loyalty schemes
There is a good choice of ways to top up your balance by transferring points from other schemes such as:
Tesco Clubcard points
Amex Membership Rewards
Hotels including Hilton, Hyatt, SPG, IHG and Marriott
E-Rewards Opinion Panel
Heathrow Rewards
Other interesting Flying Club Features
Miles Booster
Miles Booster is a way to purchase extra miles based on how many miles you're flying that is cheaper than buying miles normally.
For example, for a trip to New York you could boost the 6916 flown miles by an extra 6,916 miles for £69.16 or double the flown miles for an extra 13,832 miles for £138.32. You can boost future flights online or past flights by calling Flying Club.
Sometimes, they run specials on the Miles Booster, such as % bonuses when you choose to use the program (like a 30% bonus on Miles boosted, for example).
Conclusion
If you would be able to accumulate enough miles to use without flying or will fly on one of their partner airlines, Virgin Flying Club offers some great value redemptions and plenty of options for topping up miles. With the recent addition of KLM/Air France to the list of partner airlines, earning and maintaining status is much easier. There is also a much bigger choice of European destinations and if you live in the regions, the connections with Air France and KLM could make more sense than BA.
In part 2 tomorrow we will look at spending miles.
You can find more information about Virgin Flying Club here.
*Turning Left for Less is a journalistic website. Nothing here should be construed as financial advice, and it is your own responsibility to ensure that any product is right for your circumstances. Recommendations are based primarily on the ability to earn miles and points and do not consider interest rates etc.