If you are wondering what gift to get your loved one or friend that is a keen luxury traveller or perhaps you just want to drop some strong hints for yourself, this is for you.
Noise cancelling headphones
After just spending an 11 hour flight with screaming babies for the whole flight, I was reminded of the importance of a good pair of noise-cancelling headphones when travelling! Yes, if you have turned left you will be given some on a long haul flight but they are never that fantastic quality plus I often find them uncomfortable. I am currently using an on-ear pair of headphones by Sennheiser due to their small size once folded up and the fact that you can still hear people talking to you. The ones I have are the Sennheiser PXC 250-II  for £139.99.


On my wish list for next time are a more substantial pair. Nearly all the very frequent travellers I know use the Bose QuietComfort 35 Wireless Bluetooth headphones. They aren't cheap at around £335 but being wireless as well as offering fantastic sound quality and great noise reduction, they are worth the splurge. 
Mini perfume or aftershave atomiser
As I have not yet mastered the art of packing light, this next product is incredibly useful for lightening the load when travelling. Most perfumes and aftershaves come in big bulky bottles which weigh a ton and are fragile too. There are a number of similar products on the market but the Perfume Pod is one of the best I have found so far at a good price (£5.99). You simply fill it from your spray perfume or aftershave bottle with a couple of pumps and you have a ready-made mini spray to travel with. It is available in a range of colours so if you want to take a few away with you, you will be able to tell them apart.  This would be nice extra gift if you are buying someone some perfume or aftershave this year.
Luggage Tracker
As I often do ex EU flights with a number of connecting flights I have invested in a luggage tracker. After looking at all the options I decided on the Lugloc. The Lugloc connects to an app on your phone and will tell exactly where you bag is even down to the nearest 10m if you are using Bluetooth. So when the airline says they have lost your bag, at least you can tell them where it is! There is an additional monthly fee for this product to use the full tracking, not just Bluetooth. You can just pay for it when you need it plus it is pretty cheap at $4.99 a month with quite a few discounts often available. You can read my review of the Lugloc in this article. It retails for £69.99.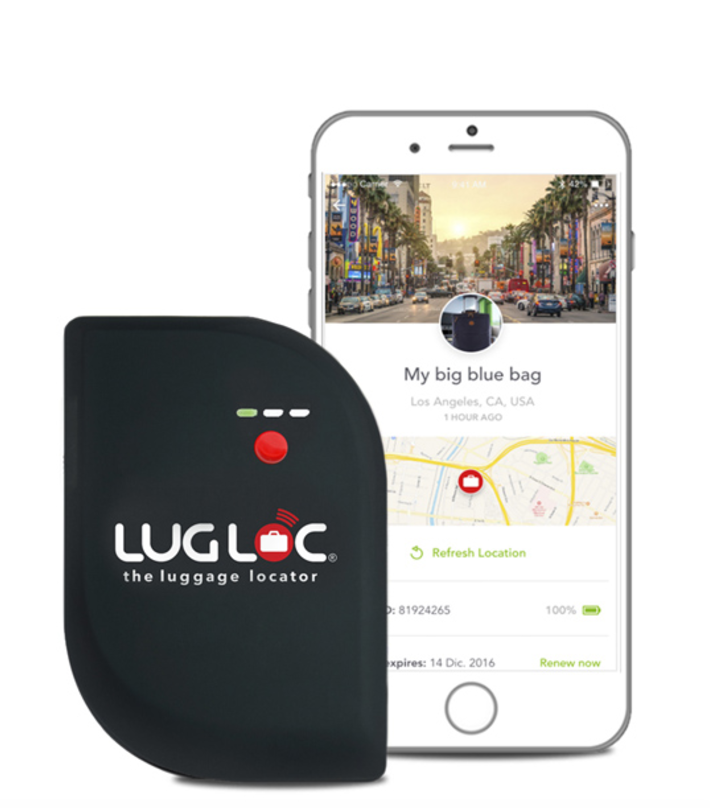 Eye mask
One of the best things you can invest in for a good nights sleep on a plane is a sleep mask and some good earplugs. Again, you will probably get handed an amenity kit with these in but they are rarely great quality even in first class. The best eye masks for sleeping are those that are contoured so that they don't press down on your eyes. They are also useful for hotels where the curtains don't quite meet! My suggested ones for a gift is the Bedtime Bliss Luxury Contoured Sleep Mask as it comes with a carrying pouch and some earplugs, so makes a nice gift set at £8.90.
Luxury travel toiletries
For the lover of the Cathay Lounges at Heathrow T3 comes – the Aesop The Jet Set kit. The kit (£55.99) contains: Gentle Scalp Cleansing Shampoo 50ml, Revitalising Hair Sealing Conditioner 50ml, Geranium Leaf Body Cleanser 50ml and Rind Aromatique Body Balm 50ml. I love Aesop toiletries as not only do they smell fantastic but they deliver on their claims too.

For those that love their gadgets
If like me you end with a jumble of wires from various leads, earphones and chargers, the BAGSMART organisers could be the answer. They do a range of sizes from the BAGSMART extra large double layer (£26.99) which can hold up to an iPad Pro plus cables, earphones, adapters etc to the more compact BAGSMART Cable Organiser (£13.99), there is one to fit every requirement.
For the keen travel photographer
°°Post from RICOH THETA. – Spherical Image – RICOH THETA

If you want to get someone who loves taking photos something a bit different, why not try a 360° camera? I recently bought a Ricoh Theta SC camera and have absolutely loved taking 360° photos. You can post them on social media as well as viewing them online or on your device. Photos can also be taken remotely too via an app if you don't want to get yourself in a shot. The blue colour of the Ricoh Theta is currently on offer at £169.99.

And finally the novelty gift or stocking filler…….
If you want something a little bit different you could try a scratch-off world poster map. The difference with this is that as the recipient travels they can scratch off the countries they visit as a nice memento of all their travels. The map retails at £14.21.

Happy shopping…… and the best part is that you can do it all online!