If you want to stay near Helsinki Airport, there is a range of options within a 2-mile radius. The Clarion Hotel is one of the top 10 nearest hotels to Helsinki Airport and a great choice if you are looking for a mix of Scandinavian charm and excellent service paired with easy access to both Helsinki city centre and the airport.
I stayed at the Helsinki Airport Hotel for one night before catching an early flight the following day (The Finnair 07:50 to Heathrow). The hotel has 258 rooms across eight floors.
Location
The hotel is located 1.5km from Helsinki Airport in the Aviapolis area. Many people use the hotel for easy access to Helsinki Airport and good transport links to Helsinki city centre. The Clarion is also just a short walk from the Finnish Aviation museum, a Jumbo shopping centre, Flamingo entertainment centre, and a spa.
How to Get to Helsinki Airport from the Hotel
Although the airport is near the hotel, it is not walkable along a busy road. Here is how you can reach the airport.
Taxi: A Taxi from the hotel to the airport should cost under €30, and the journey takes 3-15 minutes, depending on the weather. Usually, a few taxis are waiting outside the hotel; if not, a receptionist will phone one, which arrives quickly.
Metro: A metro stop is directly outside the hotel (Avonapolis). The metro takes 7 minutes to reach Helsinki Airport (Lentoasema).
How to Get to Helsinki City Centre from Aviapolis
Taxi: A taxi into Helsinki takes around 30 minutes and costs €45-€65. You can also pre-book transfers in advance.
Bus: Bus 600 goes from 200m outside the hotel (Teknikervägen) and takes 45 minutes. Buses run every 15 minutes (€4.10).
Metro: The metro goes from a stop directly outside the hotel and takes 32 minutes to go into Helsinki City Centre (€4.10).
Check-In
We had a seamless check-in experience. I had to show my passport and tap my card before being given the room key. We waited less than 5 minutes to get to the front of the queue. I was impressed with the hotel on arrival. I loved the decor and all the little details.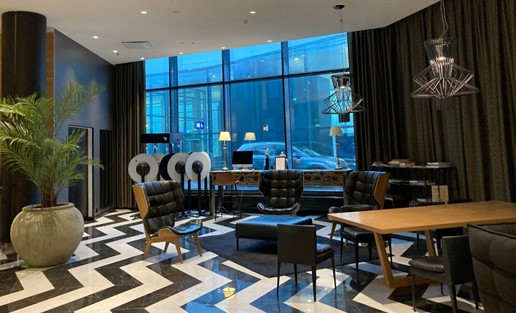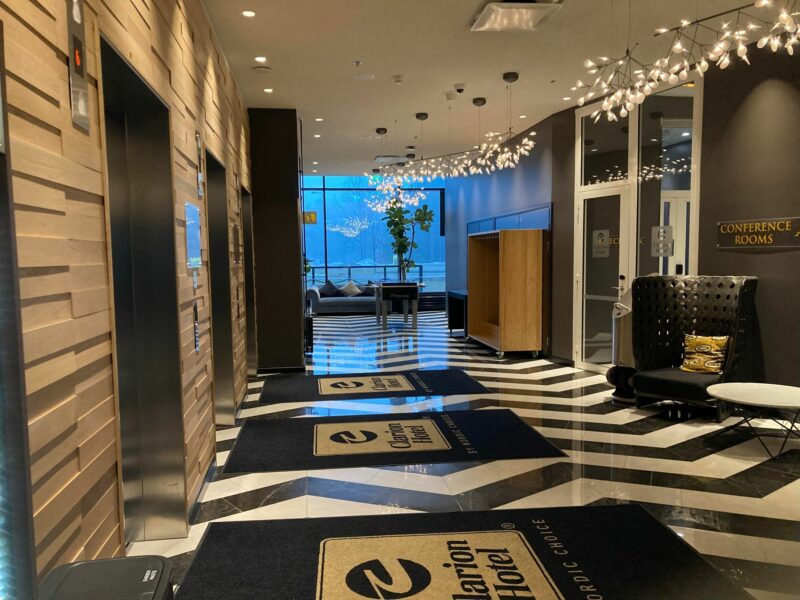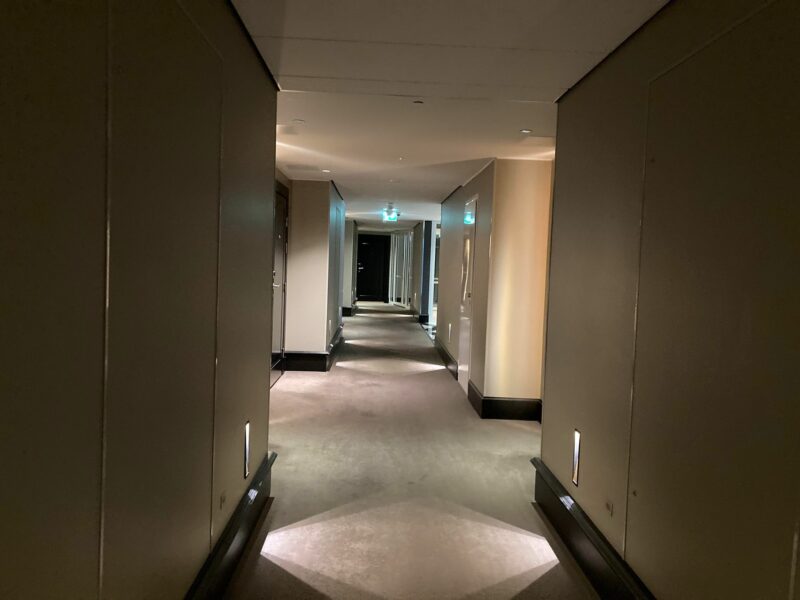 The Room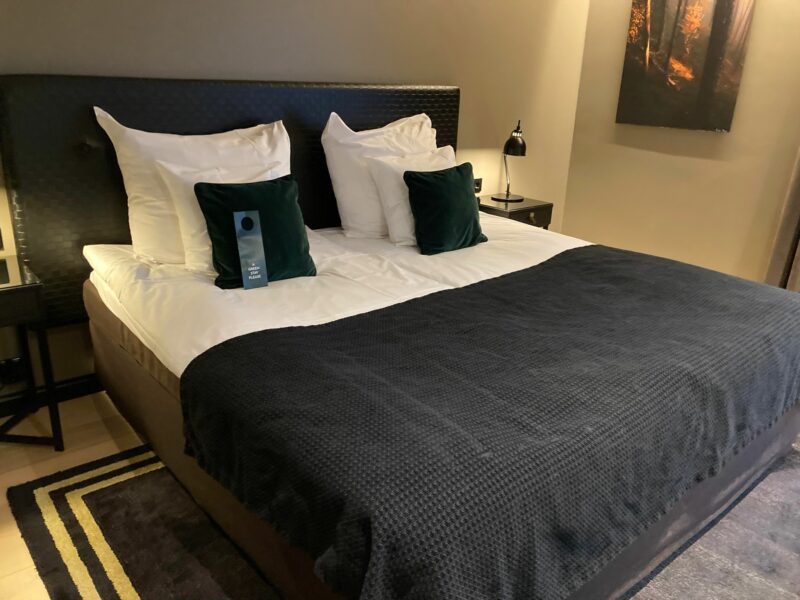 I was very impressed with the room. I was given a double room that was just the right size. I loved the stylish Scandinavian design. There are also superior and deluxe rooms, family rooms (double and two sofabeds), and suites.
Deluxe rooms are on the top floor of the hotel. You will also get a shower, bath, and a Nespresso machine if you choose a superior room. There's also a bathrobe and slippers, and luxury lotions.

The room felt very homely. There was everything I needed for a night's stay (or more). The bed was very comfortable, which made me wish I did not have to get up for an early flight!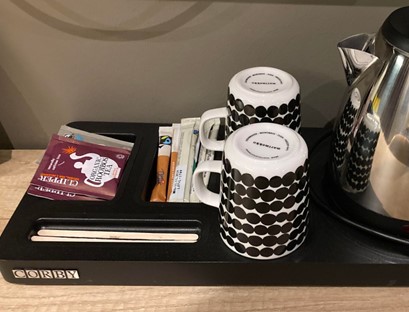 A well-stocked minibar and a bottle of wine (payable).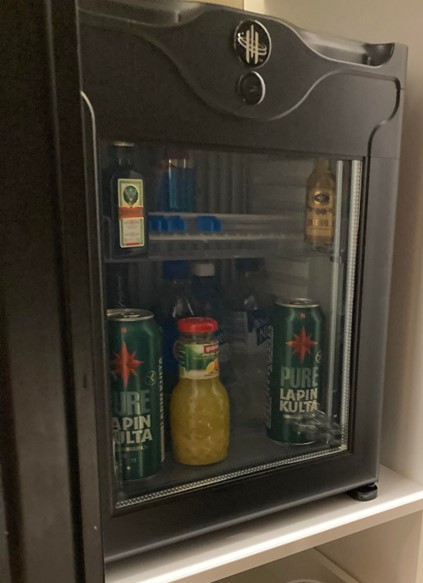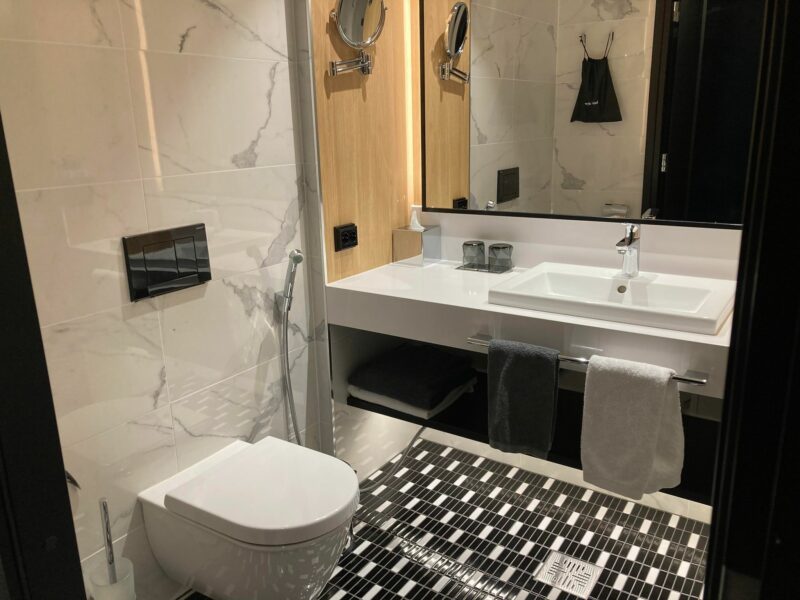 The bathroom was spotless, with a lovely selection of toiletries. The shower had good water pressure and a screen meaning the bathroom did not get wet. The shaving mirror was perfect for applying makeup.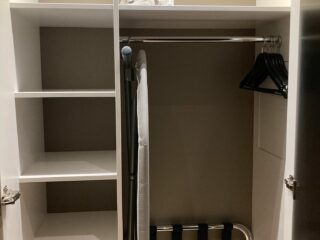 There was plenty of wardrobe space (perfect if you stay more than one night).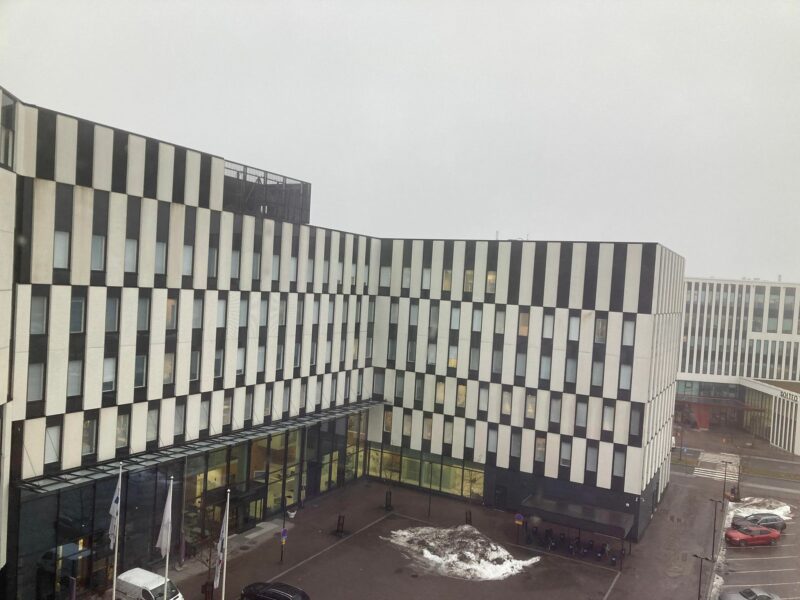 The room was very soundproofed, with double-glazed windows, and stayed just the right temperature throughout the night despite the snowstorm that started mid-way through. You can compare the picture above to when I woke up in the morning to the first snow I had seen in Helsinki.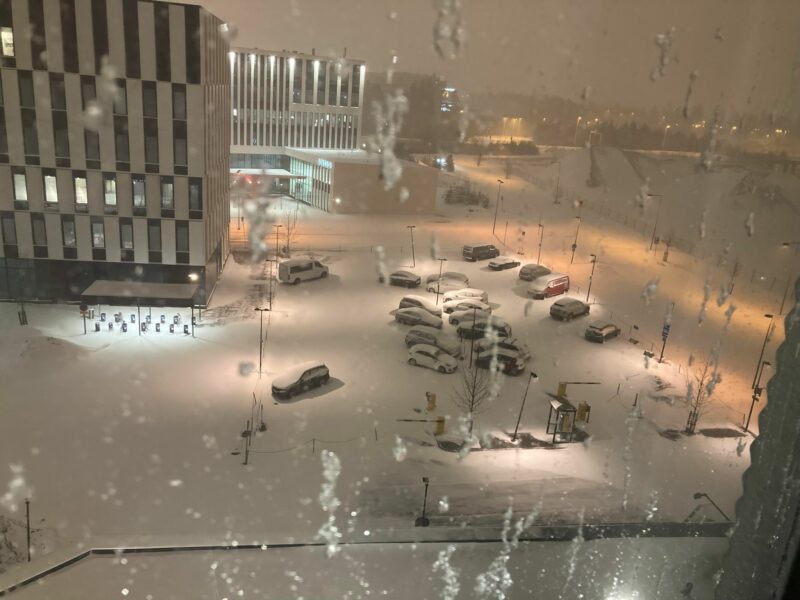 Dining and Bars
The Clarion Aviapolis has a good range of dining options:
Breakfast
All guests get a complimentary buffet breakfast. Breakfast is served 6 am – 9.30 am on weekdays and 7 am – 10.30 am on weekends.
Unfortunately, I had to check out at 5:40 am, but the hotel still has a breakfast-to-go area where you can quickly grab pastries, coffee, yoghurts, and juice. This service is available 4 am – 6 am on weekdays and 4 am – 7 am on weekends.
Kitchen and Table Restaurant by Marcus Samuelsson
The restaurant specializes in international flavours prepared with Nordic ingredients. It is in collaboration with Clarion and Marcus Samuelsson, who has served dinner to Obama and won top chef masters in competition with 21 other chefs. Opening hours are 6 pm-12 pm (11 am on Sundays).
You can also dine here for lunch 11.30 am- 1 pm.
The Bar
The bar is an excellent place to relax after a flight or for drinks after a meal. We tried out the bar after dinner, and I was impressed by the number of drinks on offer. You can even get the Finnish speciality – Minttu (a must-try).
The bar is open 4 pm-12 pm Monday-Saturday and 6 pm-11 pm on Sundays.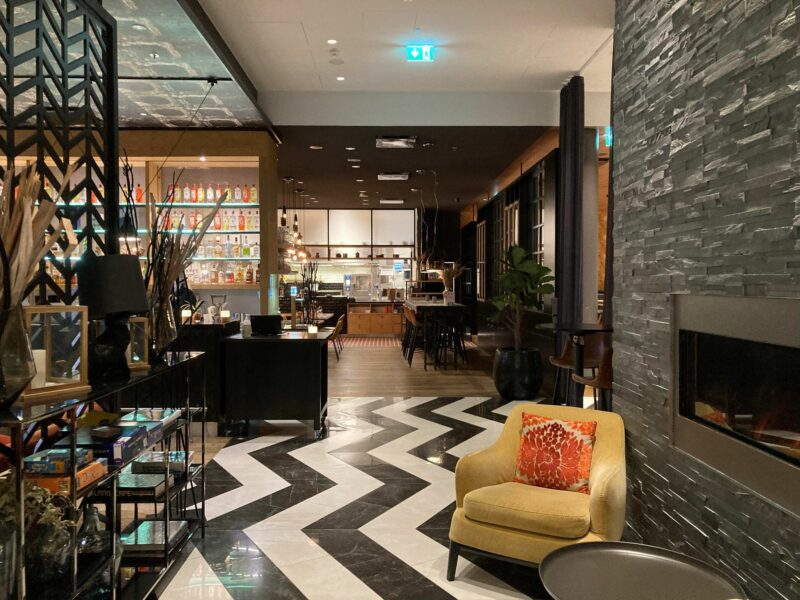 Room Service
During kitchen opening hours, room service is also offered. Whether you feel like having a drink brought to your room or a bite to eat while you work, the option is there!
Other Options
A range of snacks and drinks are available to purchase in the reception area: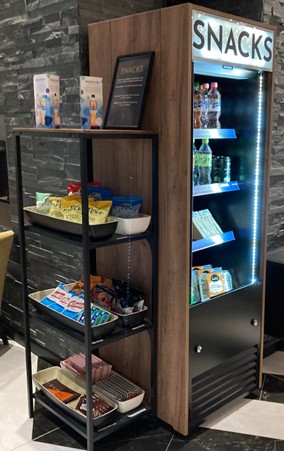 If you only have one night in Helsinki, you should also consider going into Helsinki City and trying one of the many famous restaurants. We ate at the Maxill Helsinki, which I highly recommend!
Other Facilities
Sauna: I did not have time to use the sauna, but one at the hotel is open from 6:00 am-10:00 am and 6:00 pm – 10:00 pm. Nothing is better than getting familiar with Finnish culture than trying a sauna in Finland! This is perfect for warming up after exploring, setting you up for the day, or recovering from a long flight.
Conference rooms: If you are looking for somewhere to host a meeting or small conference, the hotel is located near Helsinki Airport. There are 12 meeting spaces, the largest catering for 250 guests,
Fitness Centre: The Clarion Aviapolis also features a 100-sqm gym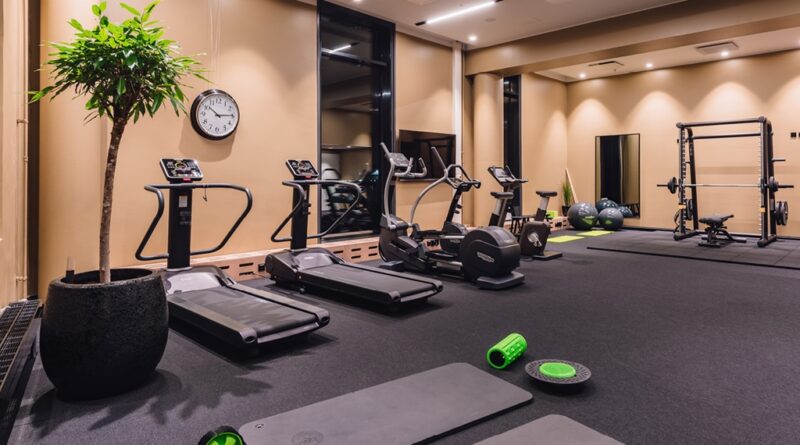 Pricing and How You Could Get it for Less
Rooms start at £101 and increase significantly in peak season. However, TLFL readers will be pleased to know that you can get your stay for less!
The Clarion Hotel is part of the Nordic Choice Hotels group, which runs over 200 hotels in Norway, Denmark, Sweden, and Finland. It is well worth joining the Nordic Choice club if you plan to stay at a Nordic choice hotel.
Even with no stays under your belt. You will still benefit from free coffee, restaurant vouchers, and 5-15% off your visit! When you reach the Platinum Tier, you can match your status with Hertz, have a guaranteed bonus night, and even cancel until 9 pm for the ultimate flexibility.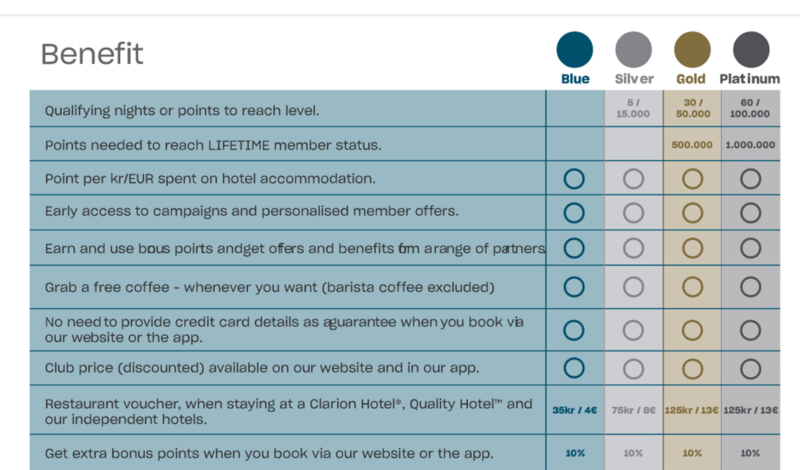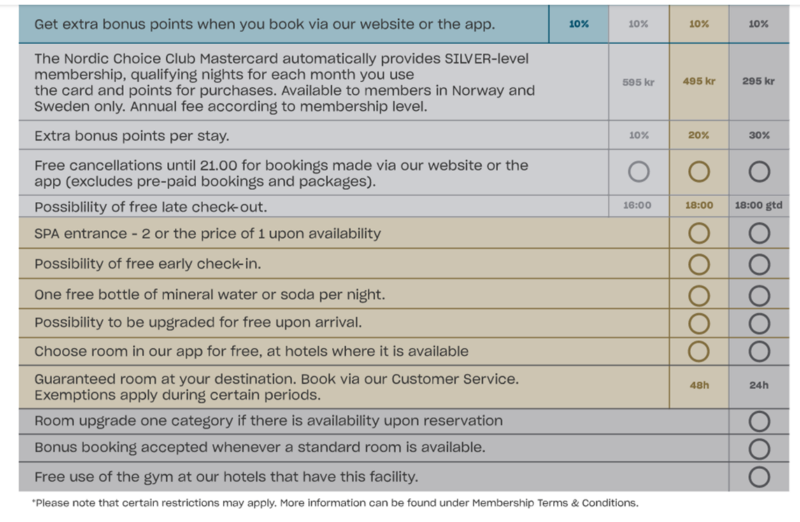 Another way to see money is to sign up for the Nordic Choice emails for 25% off your next stay.
Other Helsinki Airport Hotels
Other hotel options right on-site at Helsinki Airport include:
The following hotels are just a short distance from Helsinki Airport:
Final Words
I highly recommend the Clarion Hotel Aviapolis if you need to stay near Helsinki Airport or have an early morning flight. It is one of the best airport hotels I have stayed in and has everything you need for a fantastic stay. The only downside was the hotel not being on the airport site itself. The journey to Helsinki Airport is quick but costly, especially if you travel by taxi. The Hilton Helsinki Airport is another good option on the airport site. Some rooms even have a sauna!
Like our Clarion Hotel Aviapolis Helsinki Airport review? You can read more hotel reviews here. If you're also interested in looking for somewhere to stay closer to nature but still close to Helsinki, The Barö Hotel is a good option. You can read our review of the Baro Hotel here.