This reader review, United Airlines B787-9 Business Class, is from regular contributor Ben. You can read about how he booked almost the entire first class cabin with miles for a milestone birthday in this article.
I was booked to fly on BA280 in Club World on 3rd March, however, in the morning I found this flight had been cancelled and rebooked on BA269 in World Traveller (economy). Given this was a two-class downgrade, owing to other flights being full on BA/AA I asked to be rerouted on another carrier in a similar class and United was offered – UA923 with the equipment being a Boeing 787-9 Dreamliner.
Check-in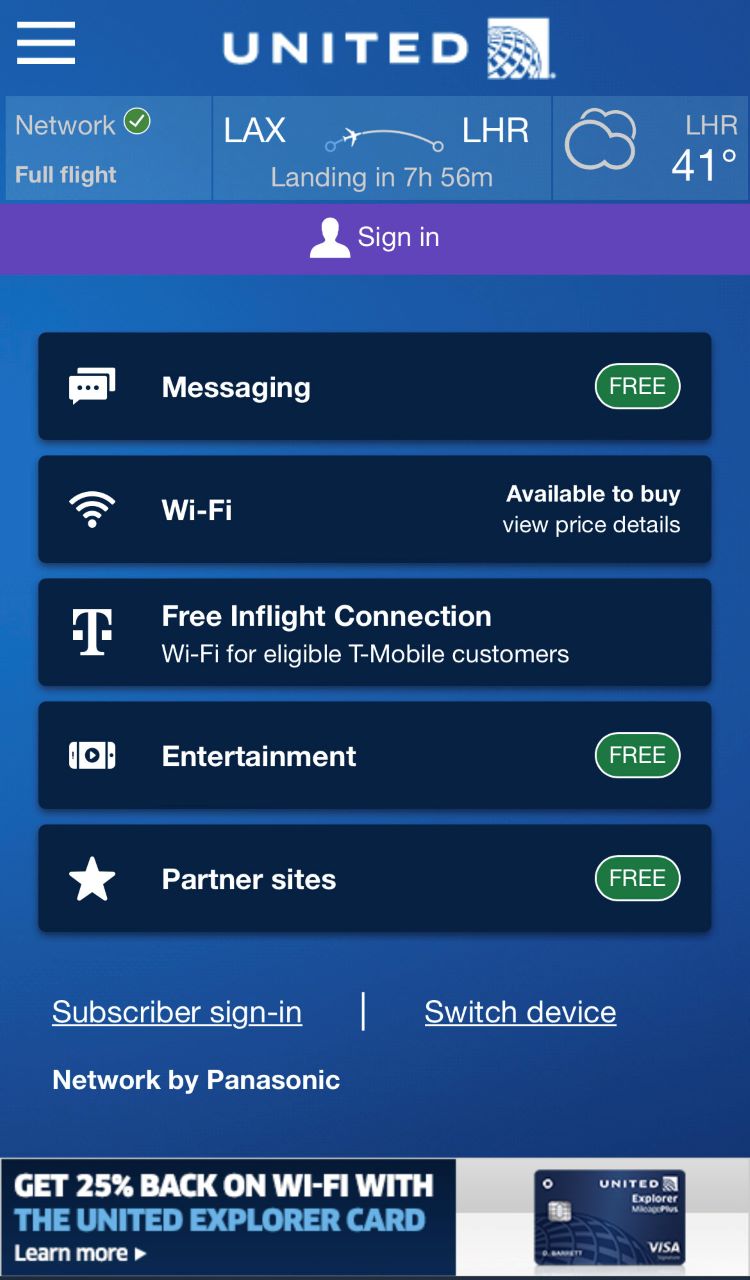 I used the United App to check in for the flight, and this was a pretty efficient offering using features you'd expect, including seat section. It was pretty easy to navigate to add my Global Entry Known Traveller number, for TSA Pre-check, and also you're able to upload a scan or photograph of the passport to avoid having to have this scanned at the airport – usual document checks took place otherwise.
Airport and Lounge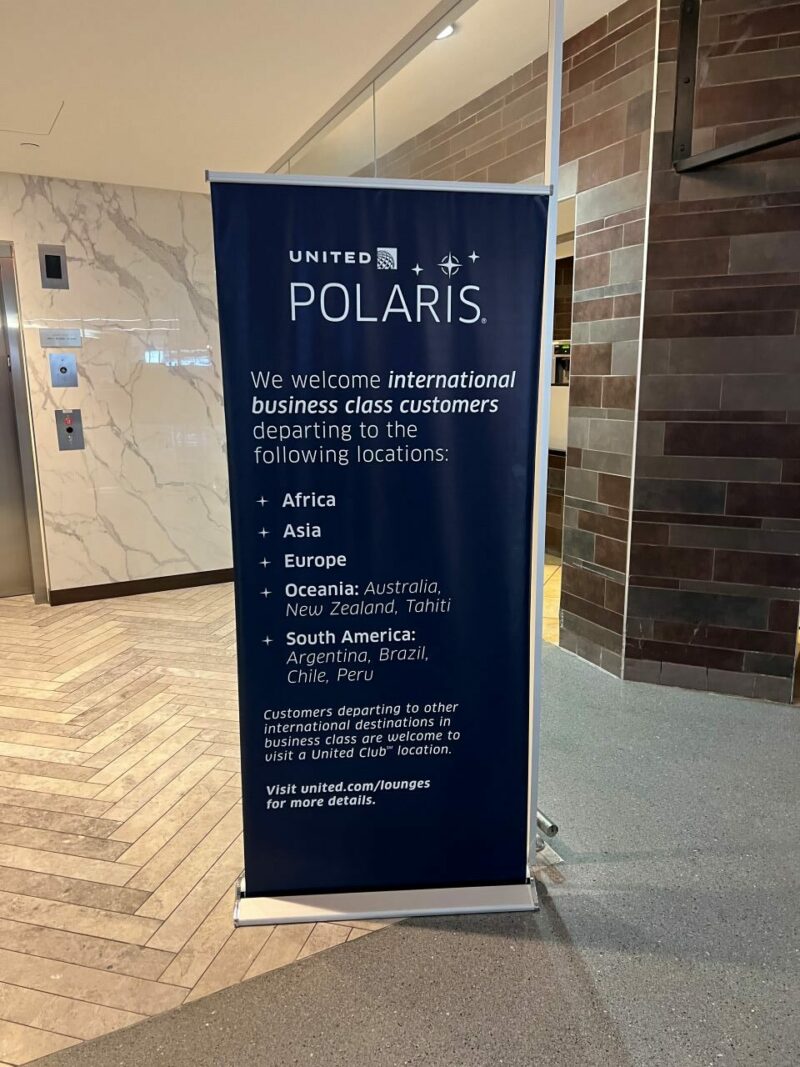 United uses Terminal 7 at LAX and I arrived about 2.5 hours before the flight. The check-in desks looked quiet, but with travelling hand luggage only I headed directly to the security and with TSAPre was through pretty quickly.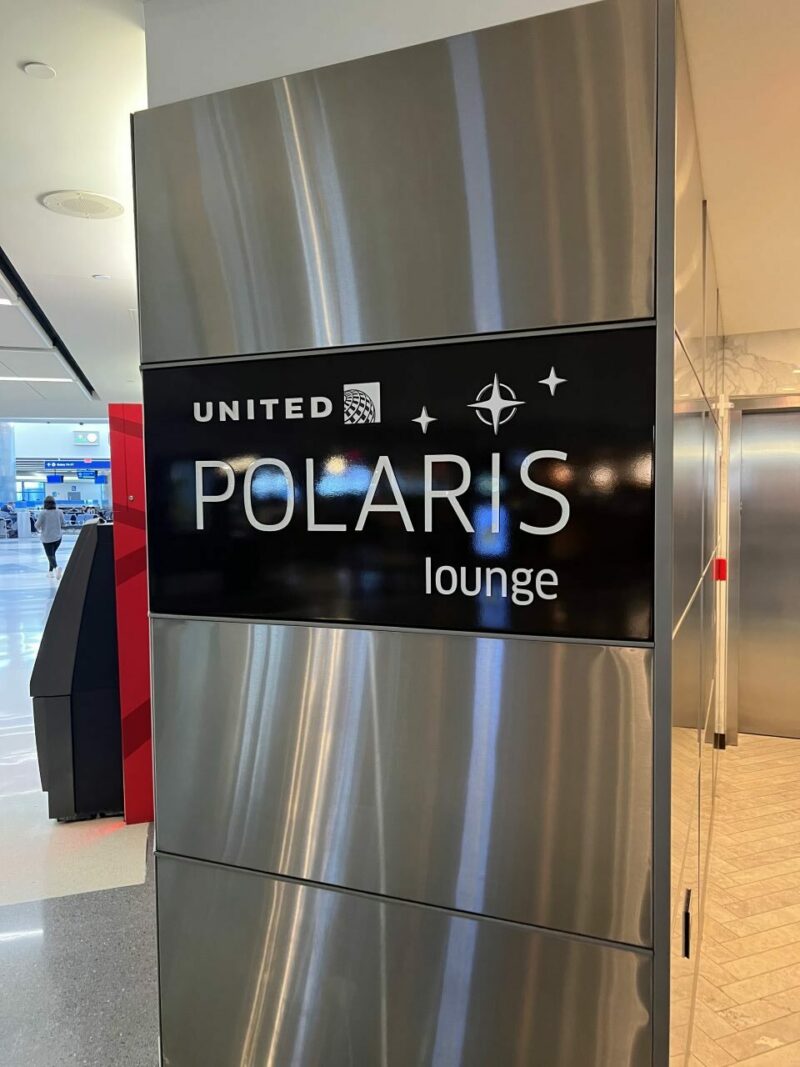 United has two lounges at Terminal 7 – United Club located by Gate 71A and Polaris Lounge located between Gates 73 and 75A, with the later lounge being the one my ticket permitted access too.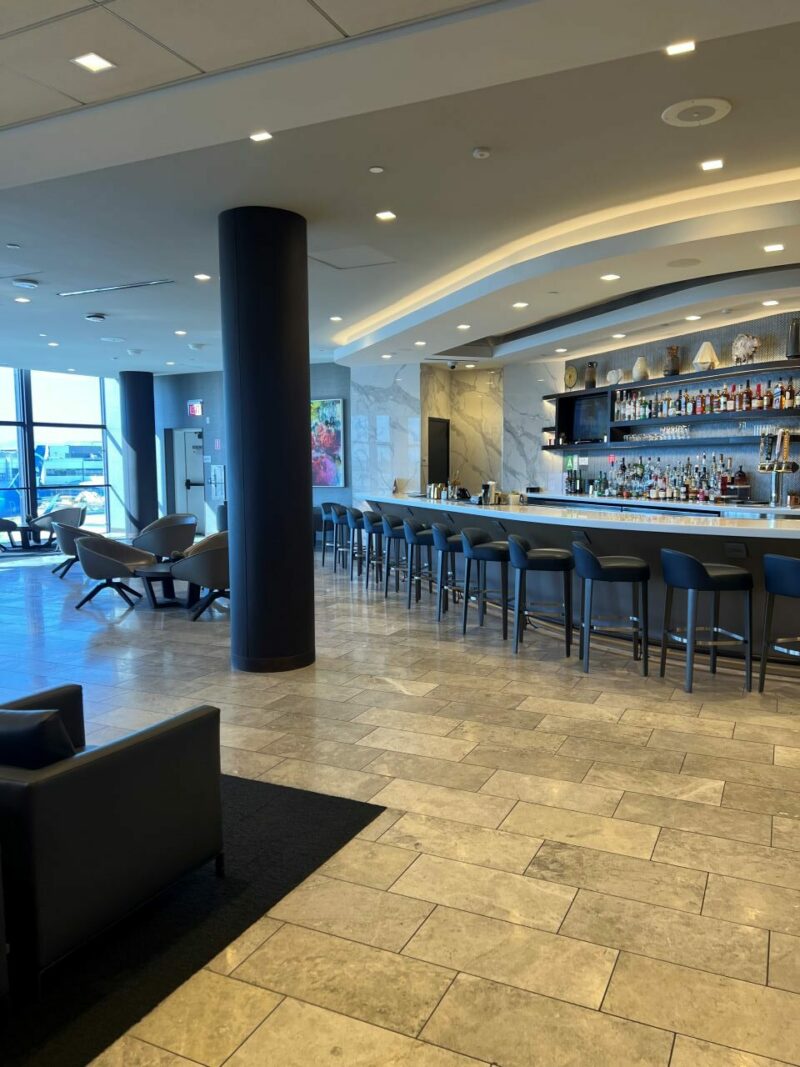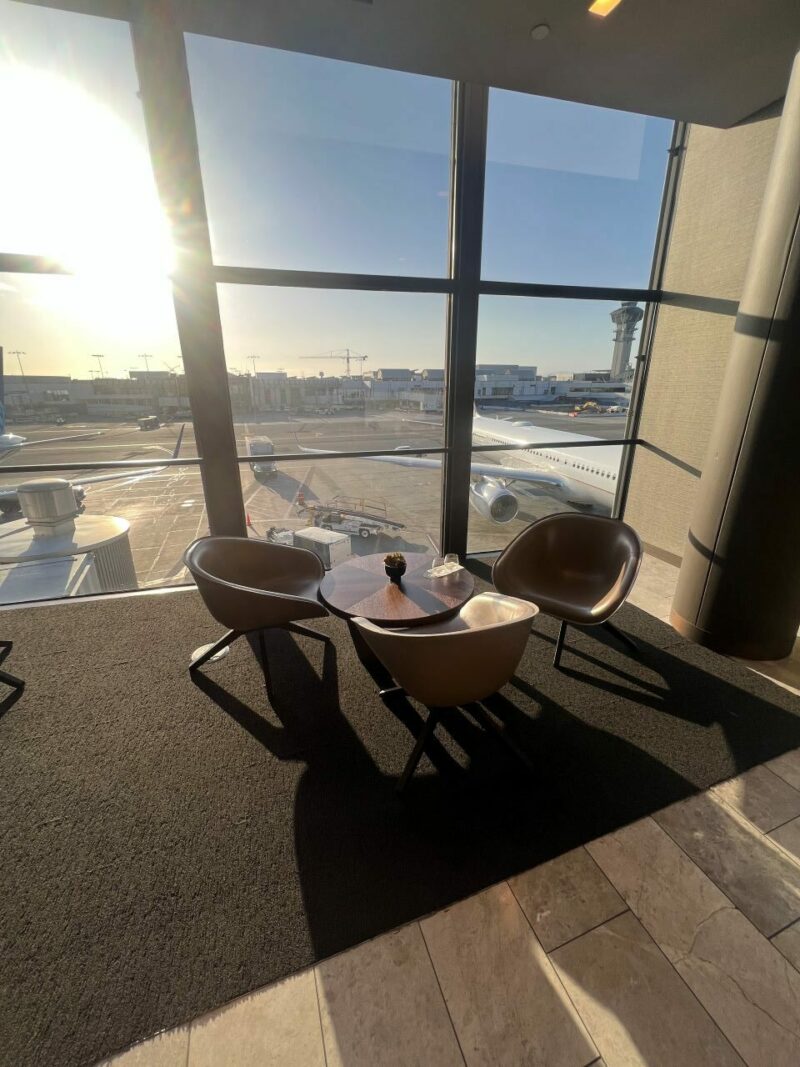 Had a warm greeting as I entered the lounge, with a bar in front, much seating to the left with views of the airport tarmac and buffet and dining area to the right. The lounge was busy, so limited photos of the seating area to respect the privacy of the people enjoying the lounge.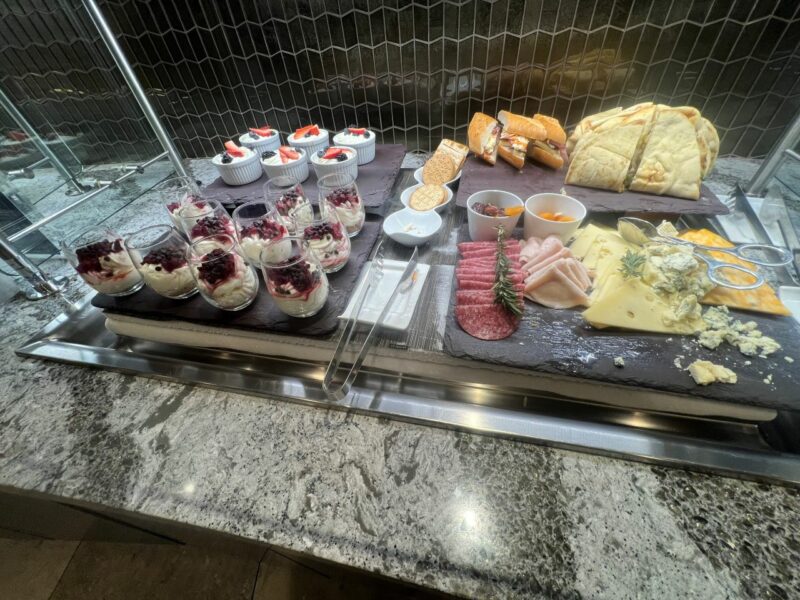 I decided to dine for a late lunch, and was quickly seated and presented menus for food and drink.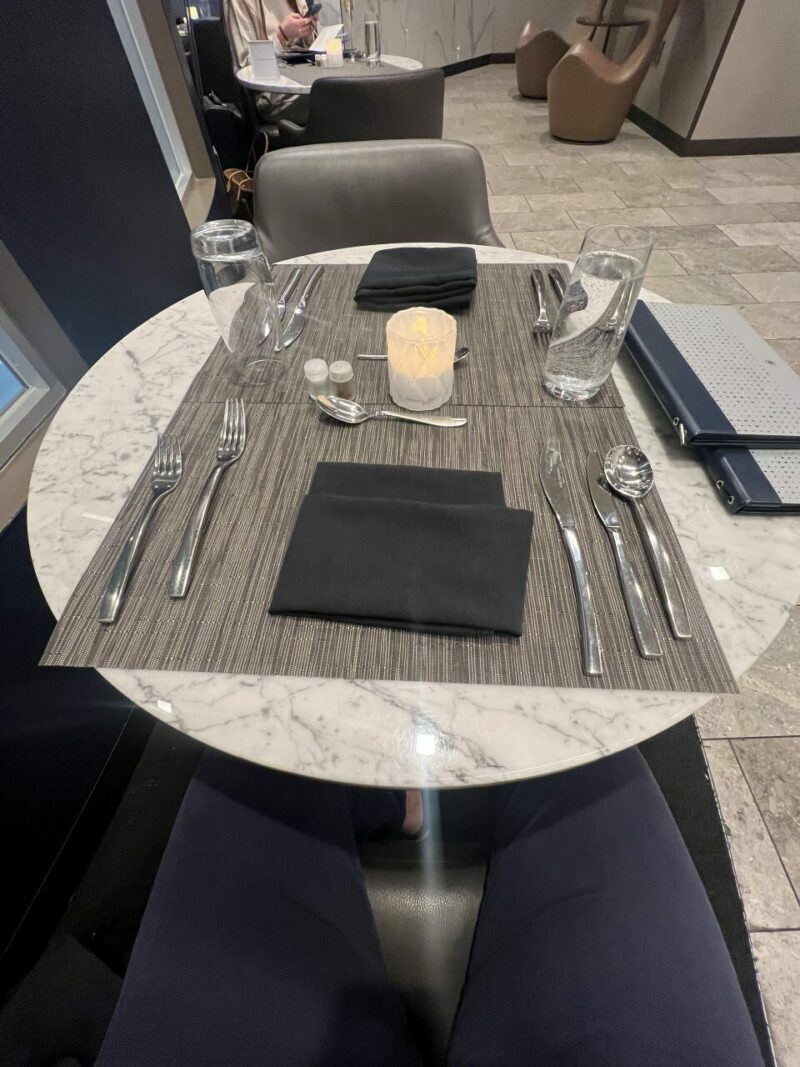 Polaris Lounge Menu: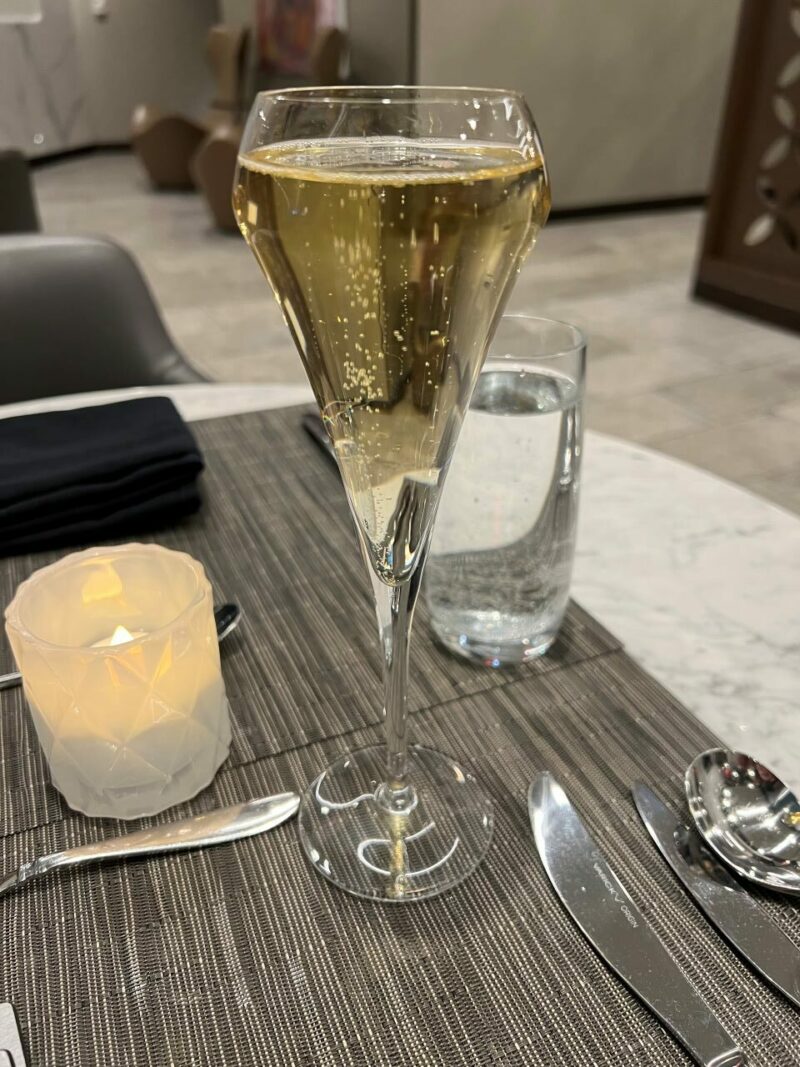 I started with a glass of champagne, which was Lanson and selected the chicken from the menu.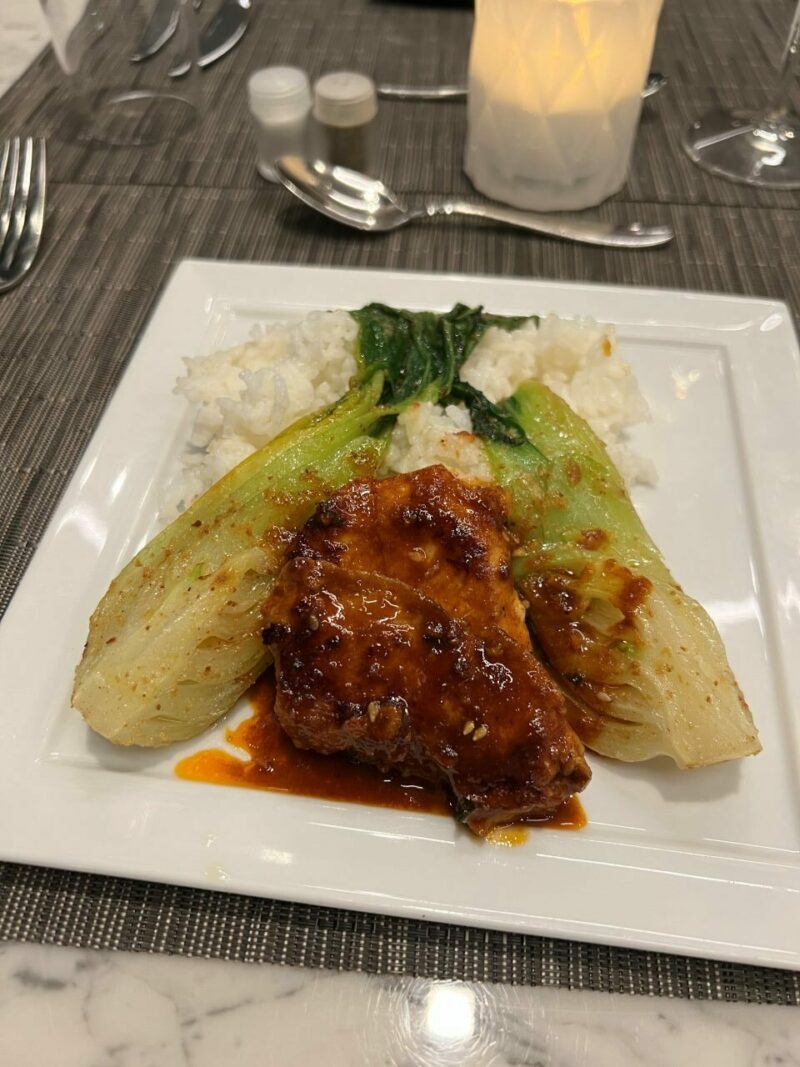 This was tasty and served quickly – if not feeling the same quality as the Qantas First lounge over in TBIT but was still enjoyable – the chicken had light spice and wasn't dry.
After lunch, I did some work at the bar and had a Manhattan that was well made – there was a good liquor selection on the bar, with the bar being staffed, so no self-pour.
Boarding the United Airlines B787-9 Business Class
I headed to the gate about 10 minutes before boarding time and there were already two long queues formed for Group 1 and Group 2. I joined the Group 1 queue. Boarding started with Pre Boarding for young children and people who needed extra time, along with United 1K.
United Airlines B787-9 Business Class Seat and Cabin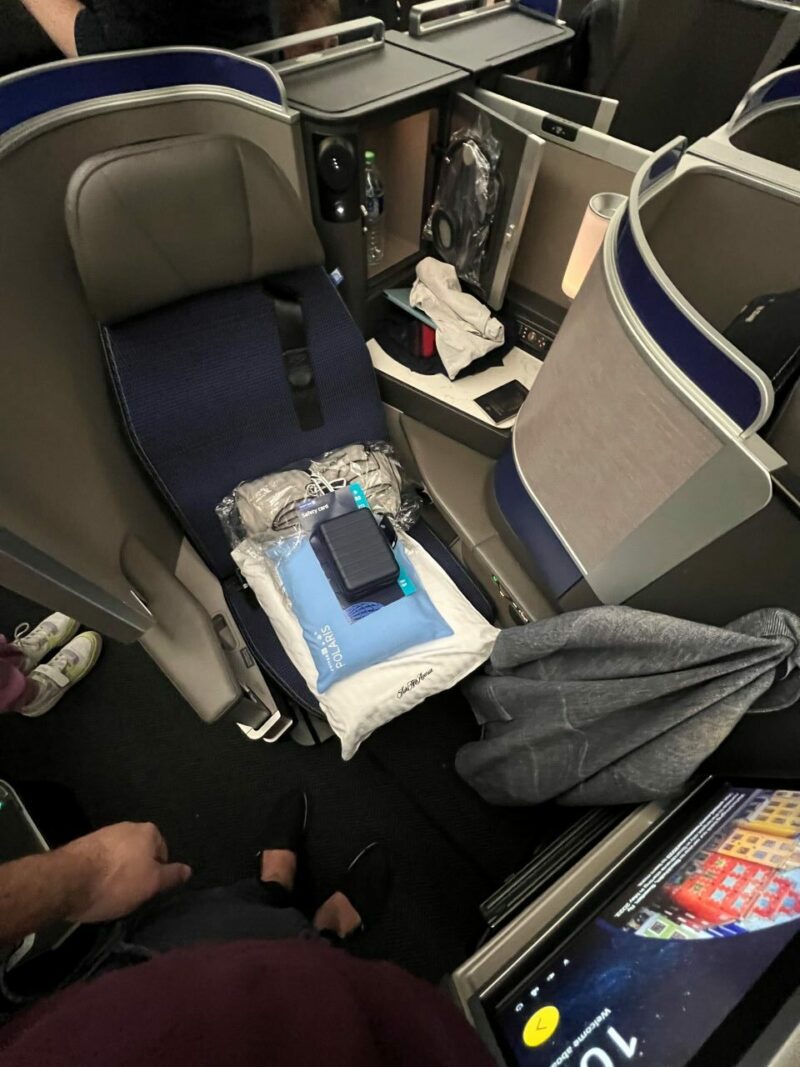 A 787-9 Dreamliner was operating the flight, and in the United configuration there are 48 Polaris Business seats, 21 Premium Plus, 39 Economy Plus and 149 Economy Seats. The flight was pretty full, and so booking late meant my seat choices were limited and so selected 10F.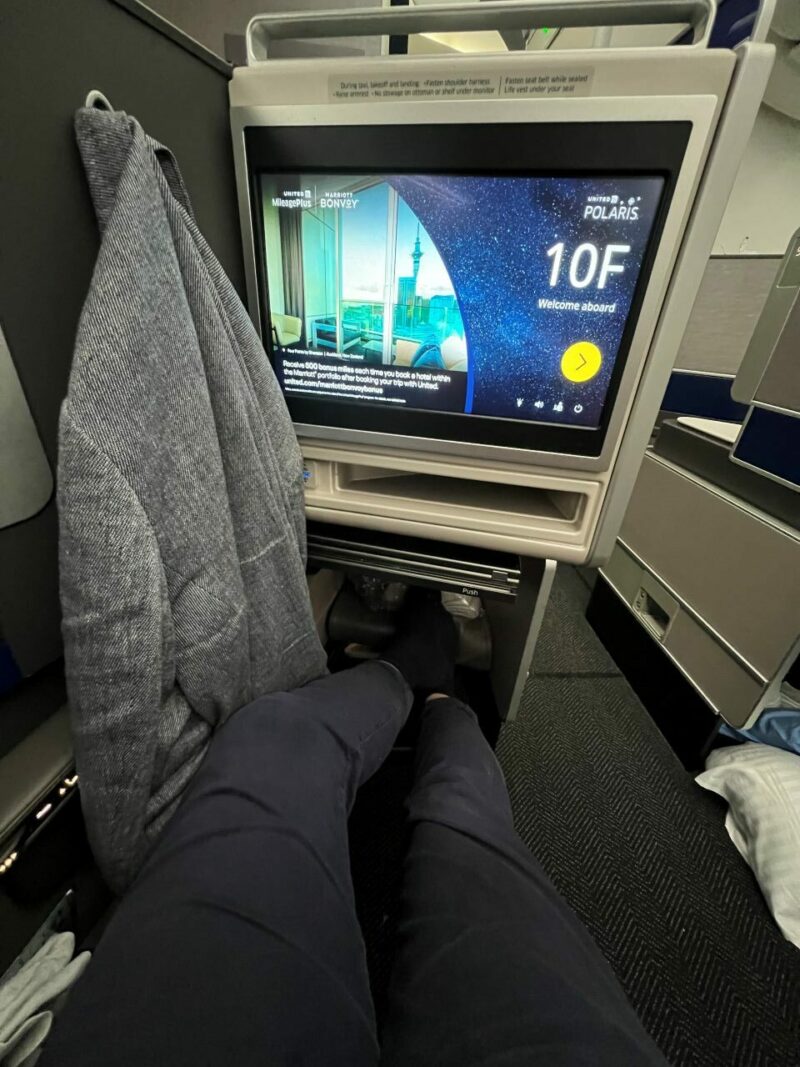 On arriving at the seat, the menu, water and bedding had already been left out for me, so I stowed my bag and took my seat. Whilst this felt comfortable, it did feel smaller than Club Suite and exposed to the aisle – but this may be down to the seat I chose. There was a good divider between the other middle seats and positioning meant this felt reasonably private. The seat goes fully flat, and with the bedding out, I was able to get a decent 6 hours sleep.
I've not flown United long haul before, so don't have other experiences but know there are a number of different cabin layouts and seat types, so would recommend checking in advance of booking.
United Airlines B787-9 Business Class Food and Drink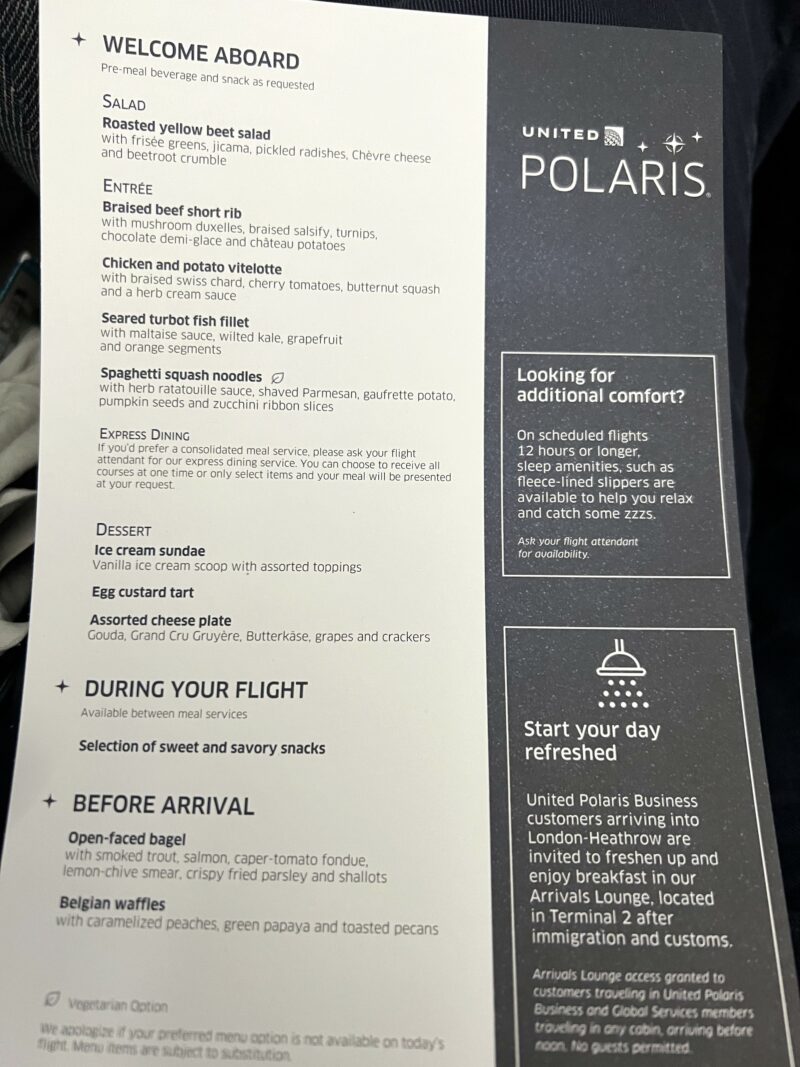 With the menu being at my seat for when I sat down, I was ready to order. 1st and 2nd choice main orders were taken, which for me was the beef dish and Spaghetti Squash Noodles.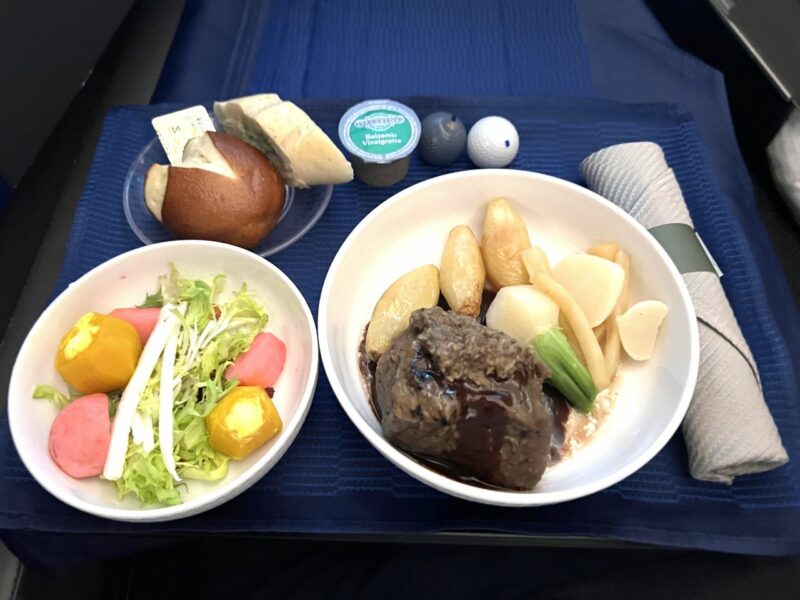 The starter and the main course came out on a tray together, something which didn't bother me for a night flight where I wanted to eat quickly and then focus on getting to sleep. The food was well presented, and the beef was still pretty tender, as you'd expect for a short rib dish.
As has been reported recently, United uses a Sundae cart for the desserts, and I selected the Sundae with all the toppings, and like the American Sundaes, was definitely an indulgence enjoyed.
Potentially controversial, I passed on breakfast as I had lunch planned in London – from what I saw around the cabin both options looked pretty tasty.
United Airlines B787-9 Business Class Entertainment and Wifi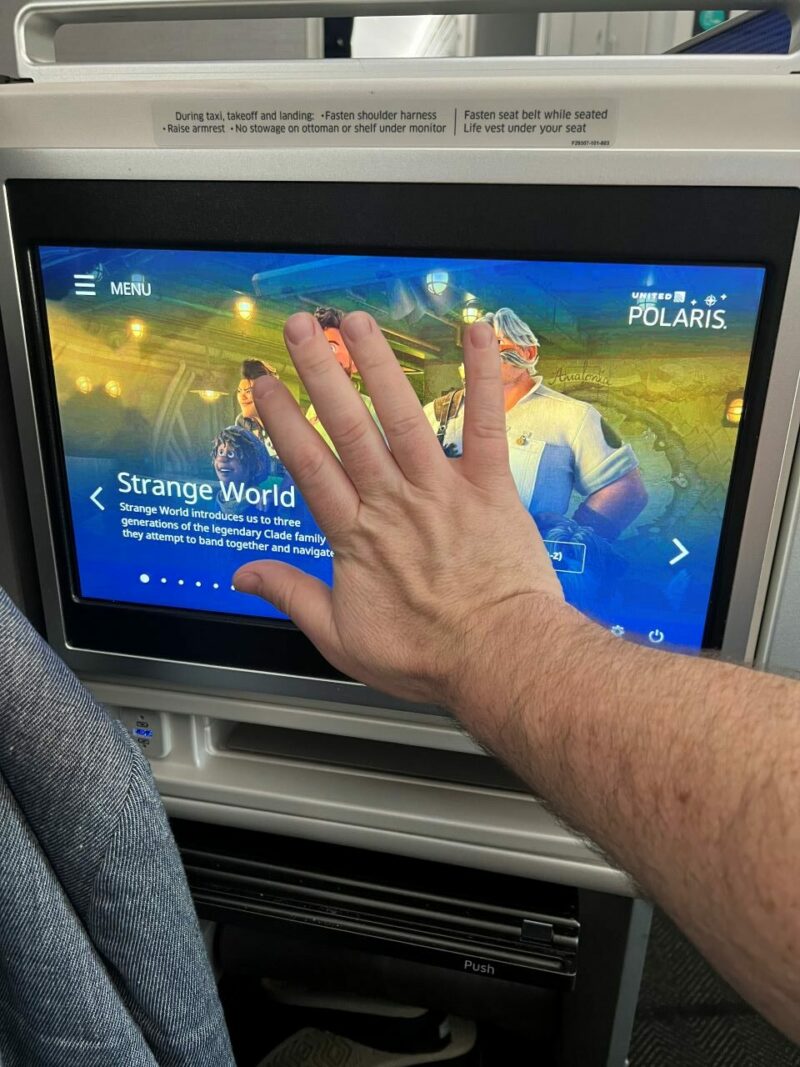 There was a good sized screen installed in the seat and a good varied selection of content including recent films and a selection of TV shows.
United offer free basic messaging wifi service (no pictures), which I always think is a good feature and gives a balance of product offering against the cost and wish other airlines would offer this.
Conclusion for United Airlines B787-9 Business Class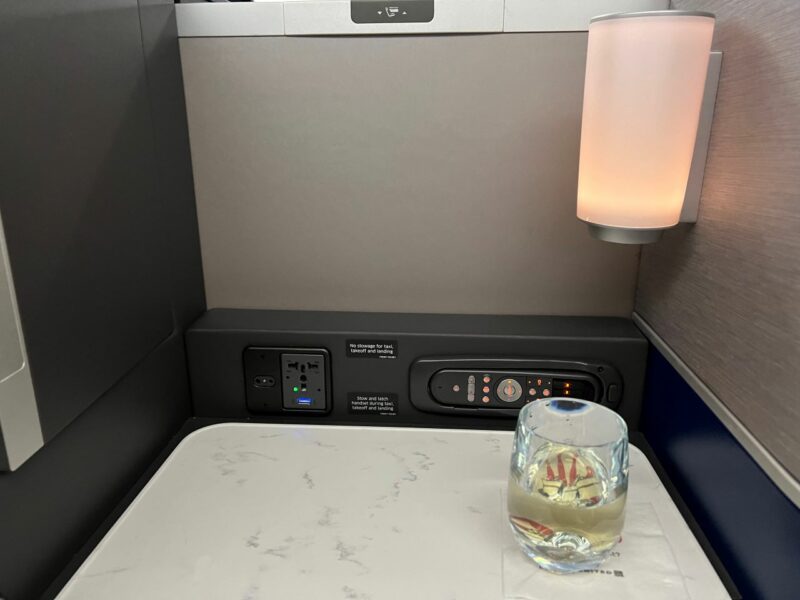 Overall, enjoyed the flight and nothing significant to fault. The seat did feel a little exposed for me compared to other seats, but this didn't really cause me any issues (no one knocked into it, for example).
United does have an arrivals Lounge at LHR Terminal 2, but owing to time, I didn't get to make use of this. This flight was also my first of flying into Terminal 2, and I definitely felt spoiled in Heathrow Terminal 5 on how close the train and underground stations are.
Like our United Airlines B787-9 Business Class review? You can read more flight reviews here.