Today's review is by Roving Reporter who is our resident Scotland expert.
I was travelling to Glasgow to catch up with some friends and as I was arriving late evening and I needed one more stay to take advantage of a recent Hilton Honors 10,000 points promotion, I decided to stay at the Doubletree in the city centre for one night. I last stayed here just before Christmas and was wondering whether it would still be as good as I remembered.
Check-In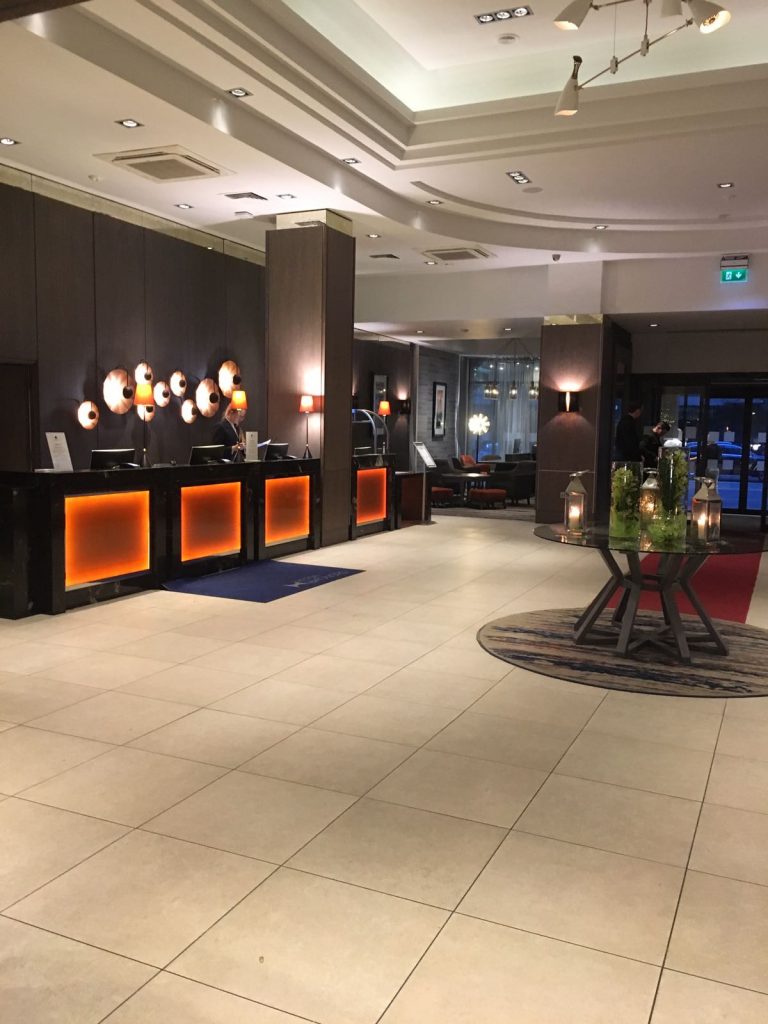 Check-In was as friendly as could be. Both receptionists seemed high on life and as I had booked the cheapest Queen room (at £81) was pleased to be upgraded to King room as a result of my Hilton Gold Status. I played dumb and said "that doesn't give me lounge access, does it?" To get the lovely reply " we can soon change that!" Within seconds I was on my way having gained lounge access and a room with a bath (and a warm cookie) to boot!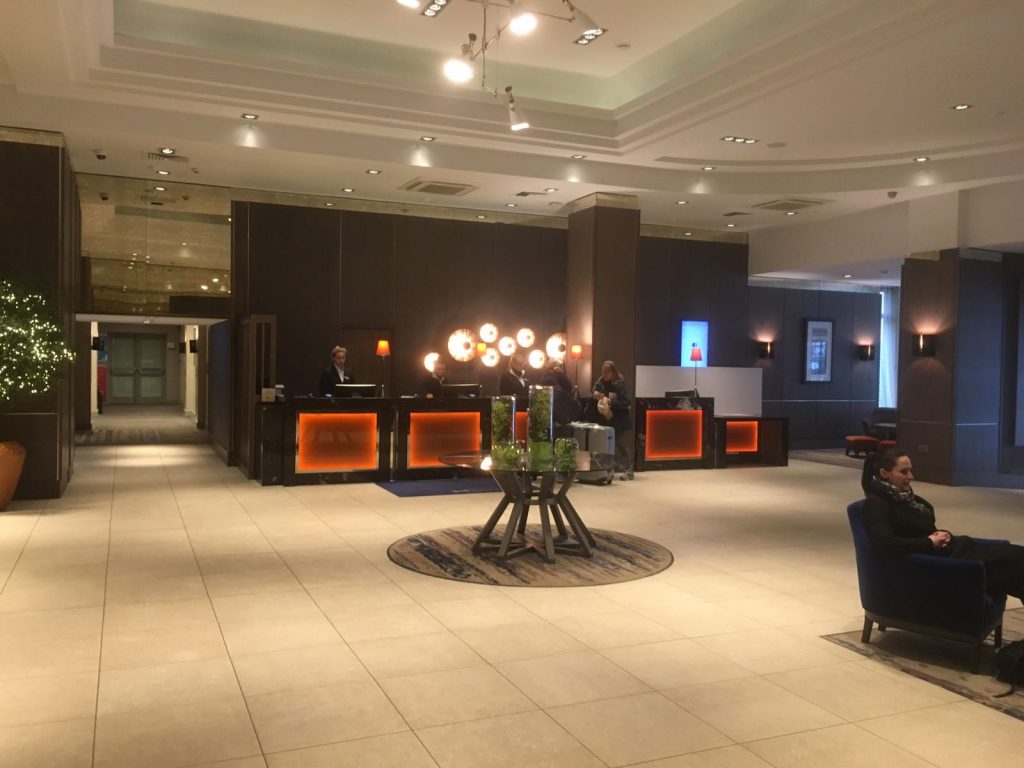 The Room
I was surprised to find myself allocated a double king room. It was very roomy. It was still as fresh as I remembered. There was everything you'd expect of a new Hilton refurbished property. There was a vast array of lighting options, USB charging points, standard Tea and Coffee set with a kettle, Iron/board, safe etc.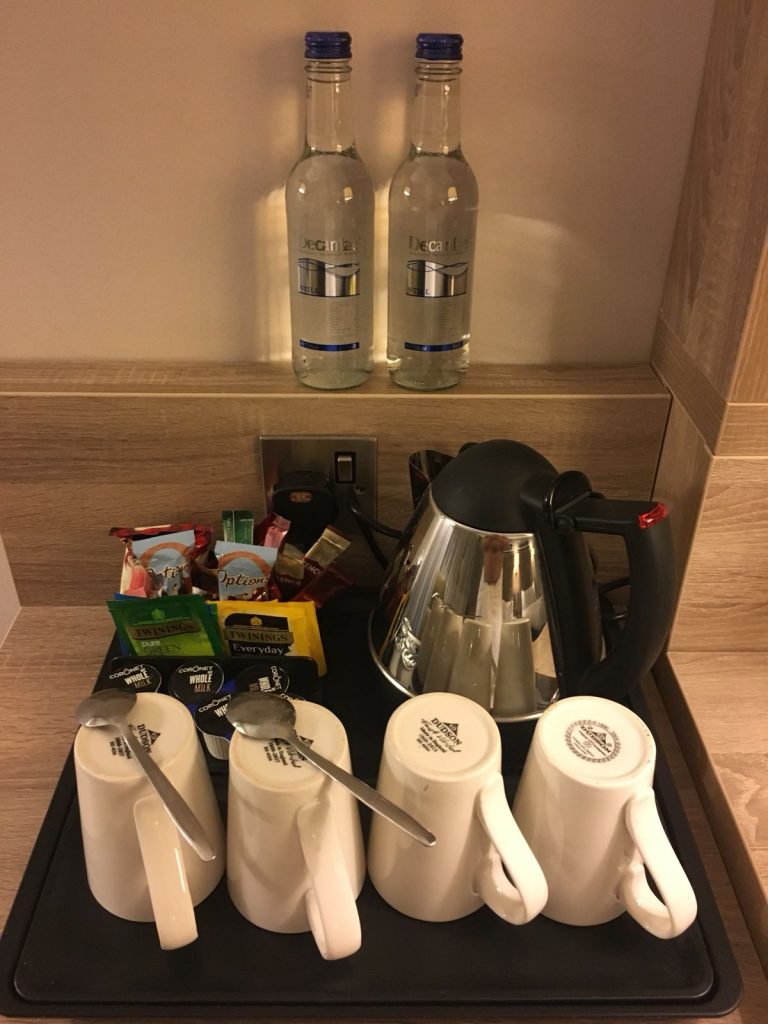 I live in a robe when I am in a hotel room and as there wasn't one in my room I called housekeeping for one to be delivered. It took a while (about 1 hour) but I did eventually get a soft robe delivered.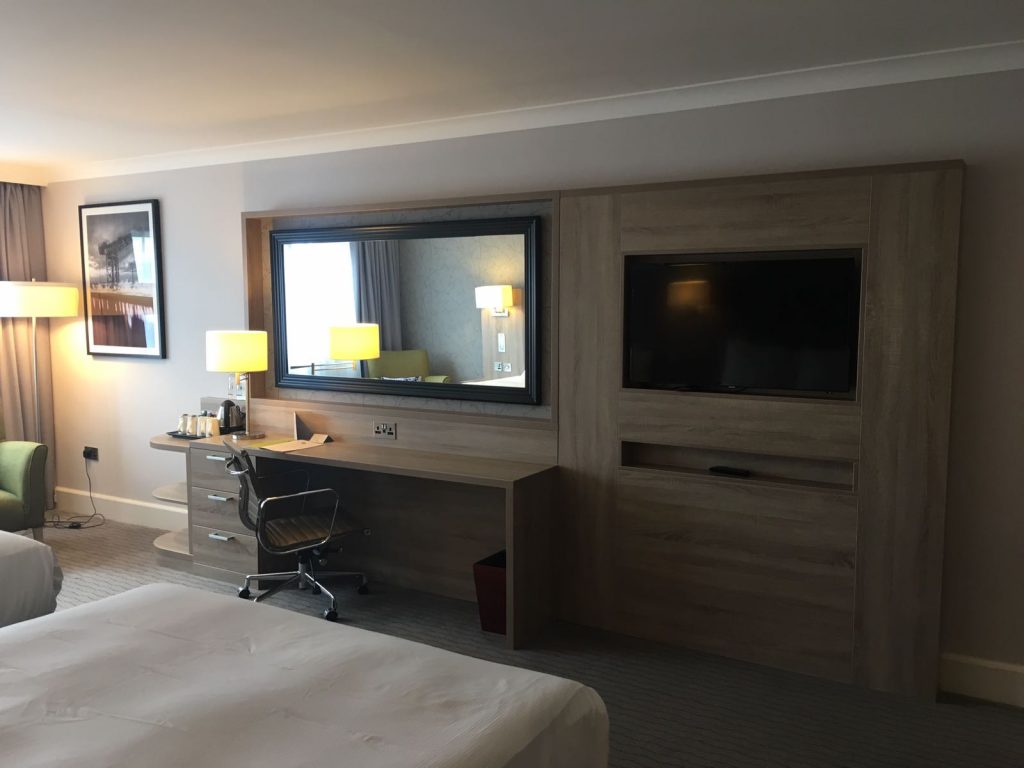 I was impressed with the quality of the bedding and the pillows were particularly comfortable. I slept very well. The room was quiet and the air conditioning behaved itself.
Bathroom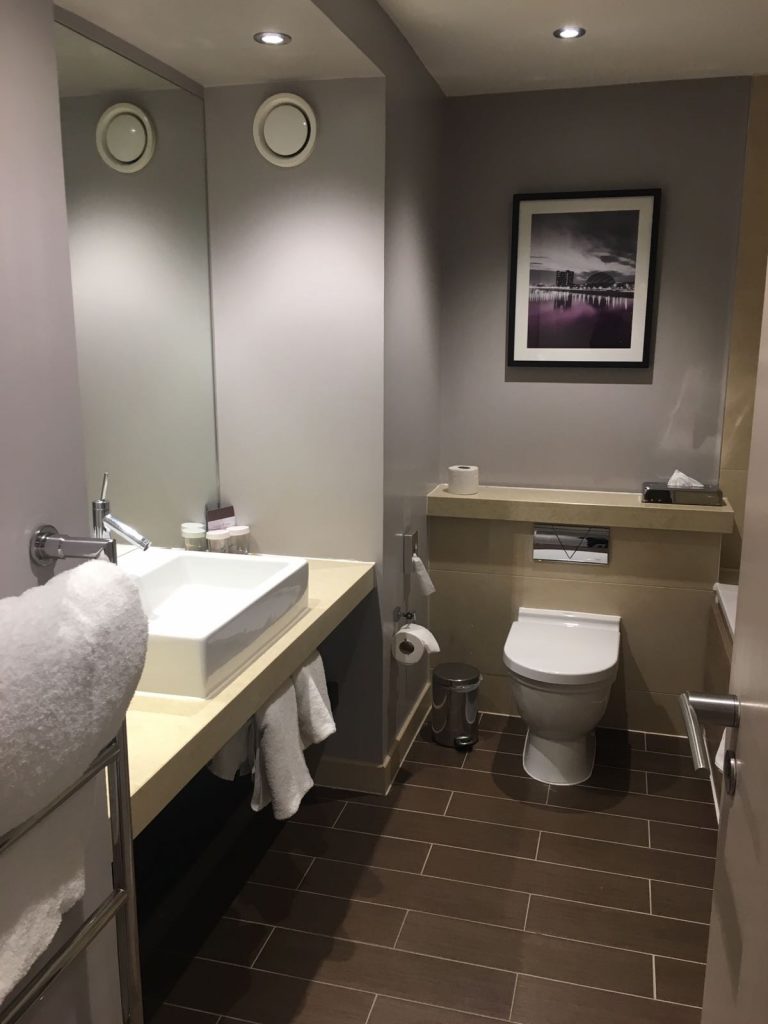 The room had a small bath which was fine but I had difficulty getting back out of it. For some reason, they had screwed a very long metal toiletry holder along the bath wall which impeded my exit (and I'm not THAT large). It was totally the wrong place to put a holder.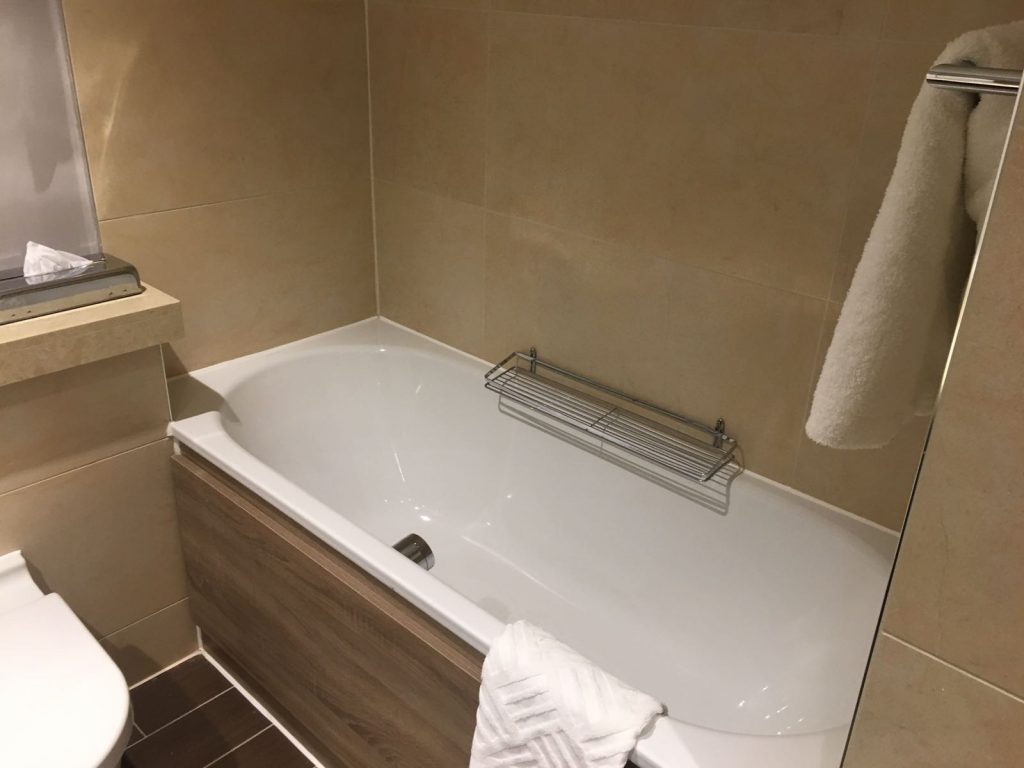 Toiletries were the standard Crabtree and Evelyn which are now being rolled across the Hilton network. (Much to my disgust – I really liked the Peter Thomas Roth ones – Michele)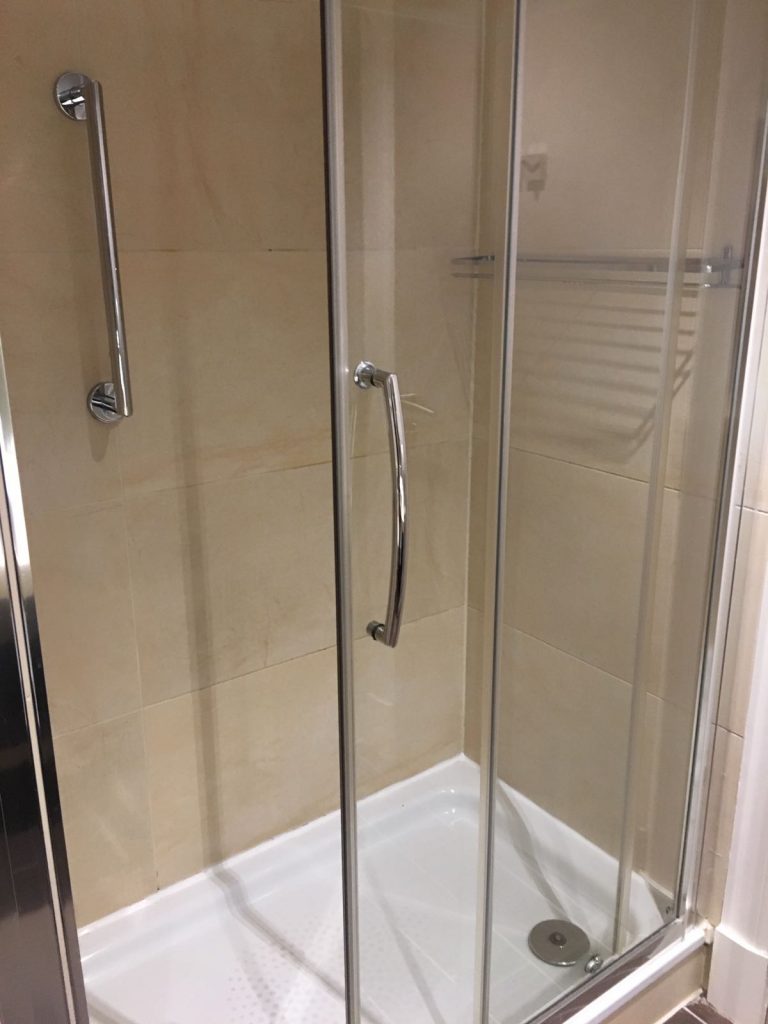 Lounge
The lounge is on the 8th floor and is pleasant enough. As I arrived late I only had time for a quick coffee (as room sachets aren't really my thing) but I did have breakfast there the next day. It was adequate. There is a bigger choice in the restaurant downstairs so you could go there if you wanted a full Scottish breakfast.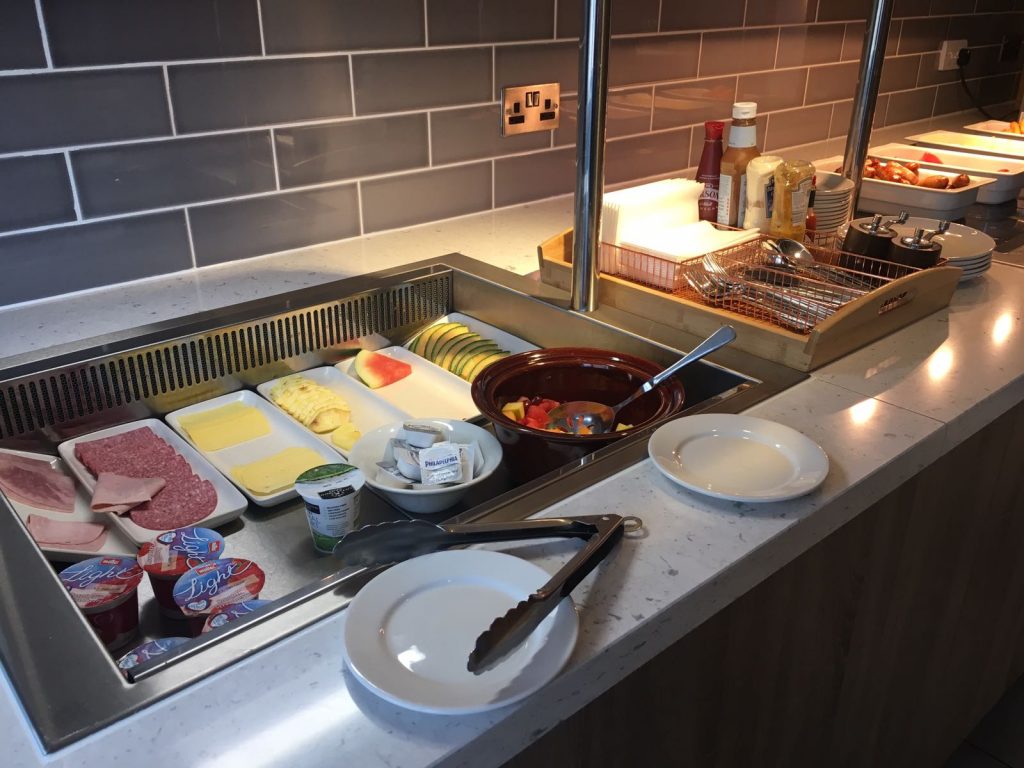 I managed to secure a late check out till 3pm which I thought was excellent. Check out was as friendly as the check-in.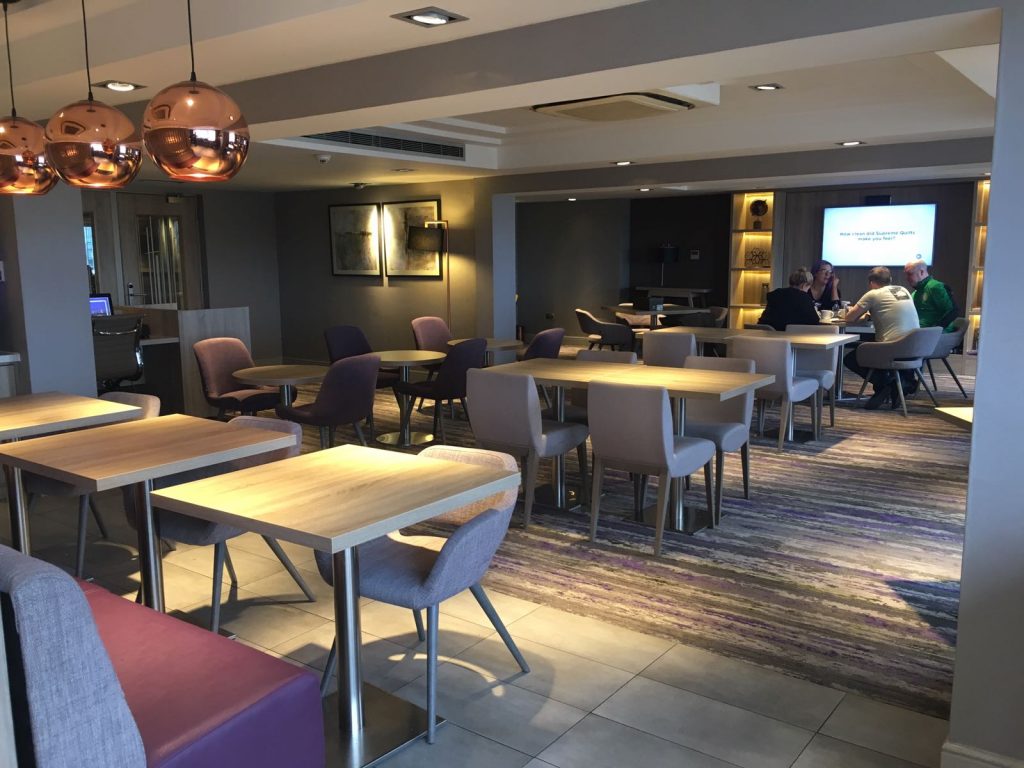 Conclusion
I prefer this property to the Hilton in Glasgow. The location is excellent, rooms are roomy, quiet and fresh and all staff members were really friendly. I think the quality for £81 is excellent and would recommend this hotel for a short stay in Glasgow.
You can find more details and the latest prices on the Doubletree Glasgow website