Earlier this week I brought you a sneak peek of the new BA lounge at New York's JFK airport thanks to reader Alex.  BA have now officially announced the details of the opening. The new First lounge is 60 per cent larger than its predecessor. A new wine room forms the centrepiece with an enomatic dispenser, which should allow you to enjoy wines at exactly the right temperature that have been oxidized to the correct level.  I like the sound of the "Flights of Wine" – a selection of different wines linked to a theme. The current theme is "Chardonnays of the World".
Other features include the First bar with a wide range of premium drinks and a quiet work area. You will also be able to dine in the upgraded dining room before you fly to maximise your sleep on the flight. A new menu created by Executive chefs Gavin Mackenzie and Waylon Walker will include dishes influenced by the season, as well as a new 'bowl food' concept for a lighter option before you fly.
Carolina Martinoli, British Airways' Director of Brand and Customer Experience, said: "We fly thousands of customers between London and New York every week so we're absolutely dedicated to making the experience as relaxing, comfortable and enjoyable as possible.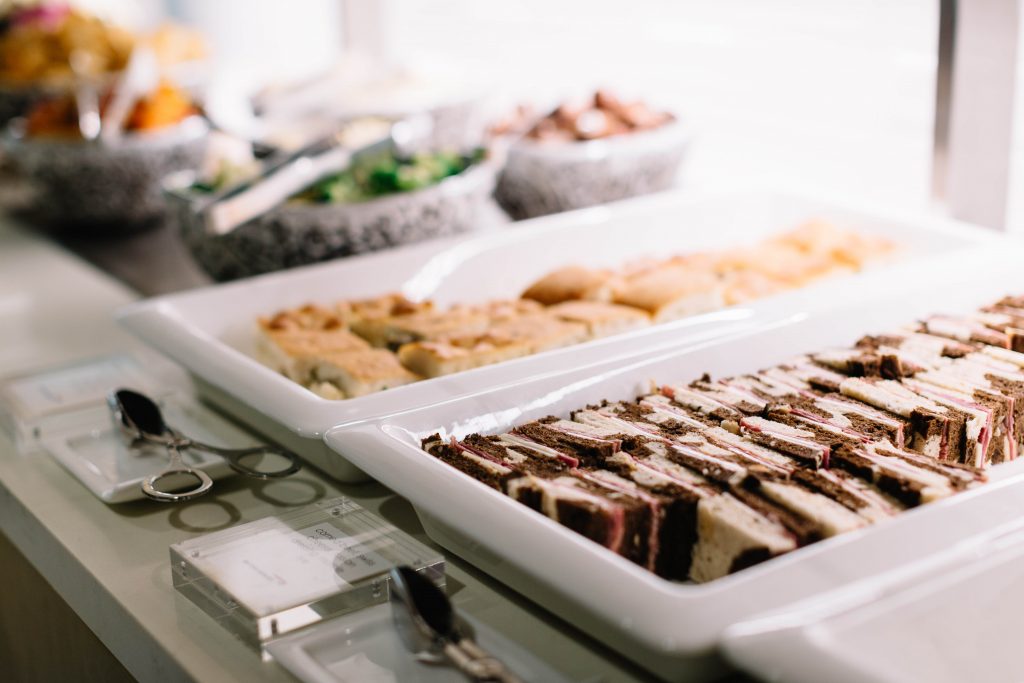 "We are investing £52 million in to our home at JFK this year as part of the £4.5 billion investment we're making in our customer experience globally, and there will be further investments at JFK planned for the future. We hope our guests enjoy using the new facilities as much as we've enjoyed designing them."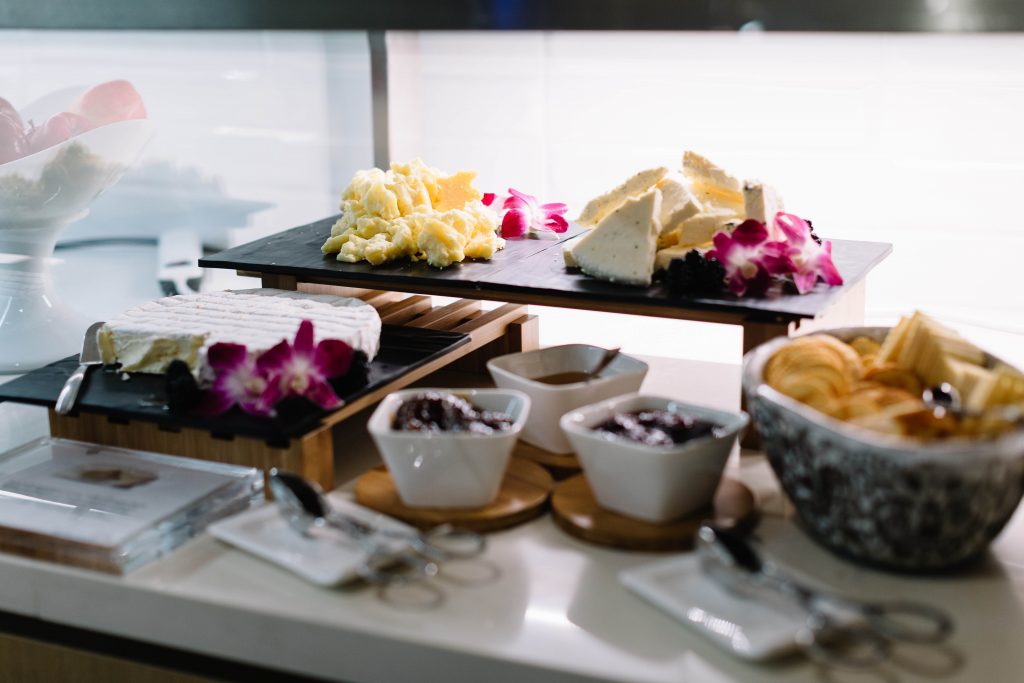 The opening of British Airways' new First lounge at Terminal 7, is one of a number of changes BA has already made to improve the customer experience this year. The Concorde Room at JFK, for First customers, was refreshed earlier this year and customers flying in First and Club World now also enjoy an enhanced check-in experience at the new Premium Zone, with direct access to Fast Track security.  The new First Wing and First check-in are also open to ensure a smooth start to the journey.
The main concourse has been improved by adding extra seating in the gate areas and increasing access to power to charge your electronic devices before flying. Security and check-in zones have been redesigned to enhance the look and feel of the terminal and speed up the process of travelling through the airport. Finally, there are updated washrooms and a new customer service desk, in the departures area.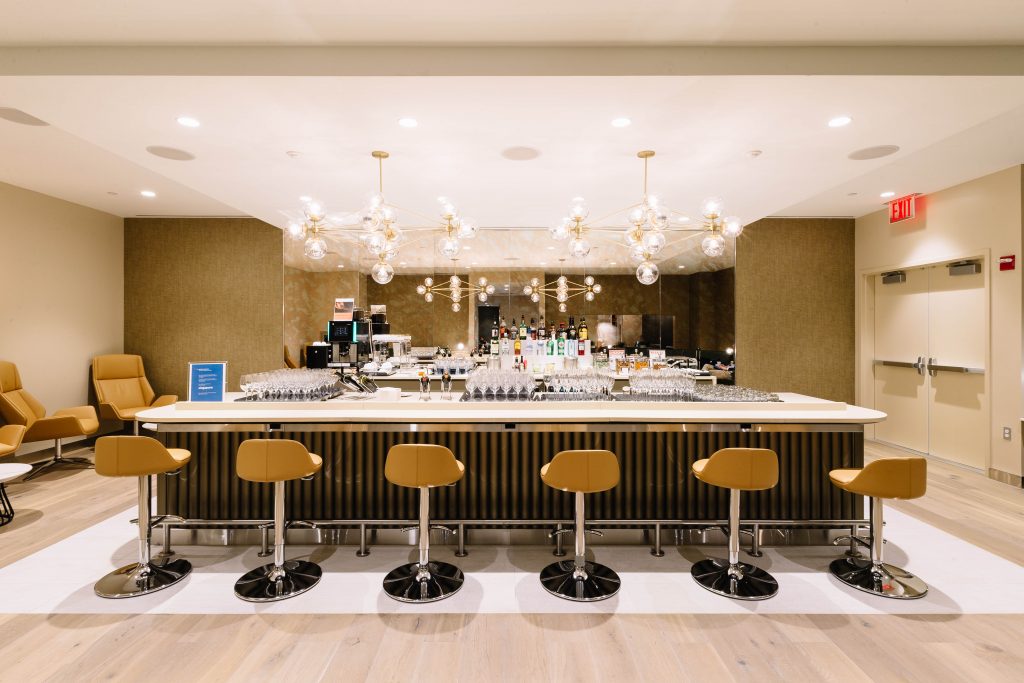 British Airways will complete its refurbishment of Terminal 7 in 2019, after the upgrade of the Galleries (business class) lounge has been completed.
This slideshow requires JavaScript.
Flybe Avios scheme changes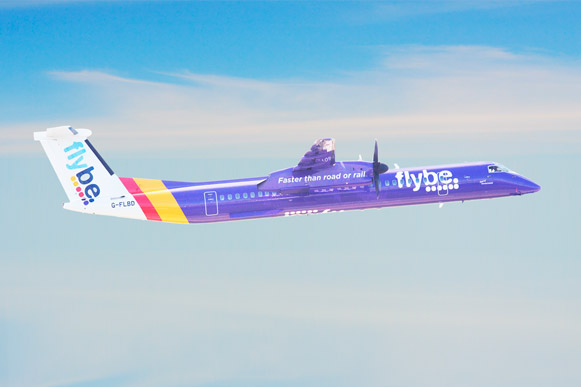 With the imminent demise of the stand-alone Avios UK platform, Flybe needed to sort out their own loyalty scheme which uses Avios as a currency. They have now done this and launched a new scheme. You can only earn Avios as before, not tier points and you can only credit the Avios to one of the schemes that operate on the Avios.com platform which include Flybe, Aer Lingus and Vueling. Once you have earned the Avios you can transfer them across to BA using 'Combine my Avios'
The new earning rate will be a flat 3 Avios per £1/€1 spent instead of the varying rates before (not including APD). This also includes spend on extras such as hold luggage and seating. Avios will only credit when you have flown both legs of a return journey strangely.
You can sign up for the new scheme here.
Virgin Atlantic's first-ever Pride flight

Virgin is due to launch the UK's first "Pride Flight" between London and New York City. The one-off flight will be hosted by Tituss Burgess – Broadway musical actor and star of the Netflix show Unbreakable Kimmy Schmidt – and packed full of special guests and live performances to make it a memorable flight. The flight will be staffed entirely by LGBT+ pilots and cabin crew It will feature special on-board entertainment including on board DJ, Drag-Queen Bingo, Judy Garland singalong, inter-seat speed dating and special in-flight entertainment.
In partnership with NYC & Company and the Alliance for Downtown New York, the flight is designed to celebrate World Pride 2019, which for the first time ever is being held in the United States in New York City. Taking place in June 2019, the event commemorates the 50th anniversary of New York City's Stonewall Uprising, widely regarded as a pivotal moment in LGBTQ history.
Mark Anderson, Global LGBT Lead for Virgin Group and Executive Vice President at Virgin Atlantic added:  "We're not the type of company to mark an occasion like this half-heartedly and we're going to be pulling out all the stops to ensure the Pride Flight is delivered with a large serving of Virgin flair.  We take our commitments to diversity and inclusion seriously, but you can rest assured we have a lot of fun along the way.  This is going to be a show-stopping, ground-breaking, one-of-a-kind experience that we can't wait to bring to the skies next June."
A portion of ticket sales from the flight will be donated to The Attitude Magazine Foundation to advance community Pride initiatives in the UK – and further fundraising and raffles will take place on-board.
The flight departs from London Heathrow on Friday June 28th 2019, flying direct to New York City's Newark airport with a flexible return date on offer.
For more information visit virginholidays.co.uk/prideflight.