Today's review is about Etihad business class by regular contributor Gus. Next week we will also take a look at another reader's experience with Etihad recently. If you'd like to write a reader review for TLFL please email admin@ turningleftforless.com.
Trying something new – Etihad business class
Historically I've been a pretty solid OneWorld fanboy, but the pandemic has definitely challenged that, and I more recently I have found myself looking more at other carriers, and new ways to turn left for less..
So when an opportunity arose to head out to Abu Dhabi in business class on Etihad for a very fair price, I was quick to book. Return business from Heathrow to Abu Dhabi seems to usually come in at around £2k, but they have run sales where the same can be found for a little over £1k.
Etihad business class Onboard experience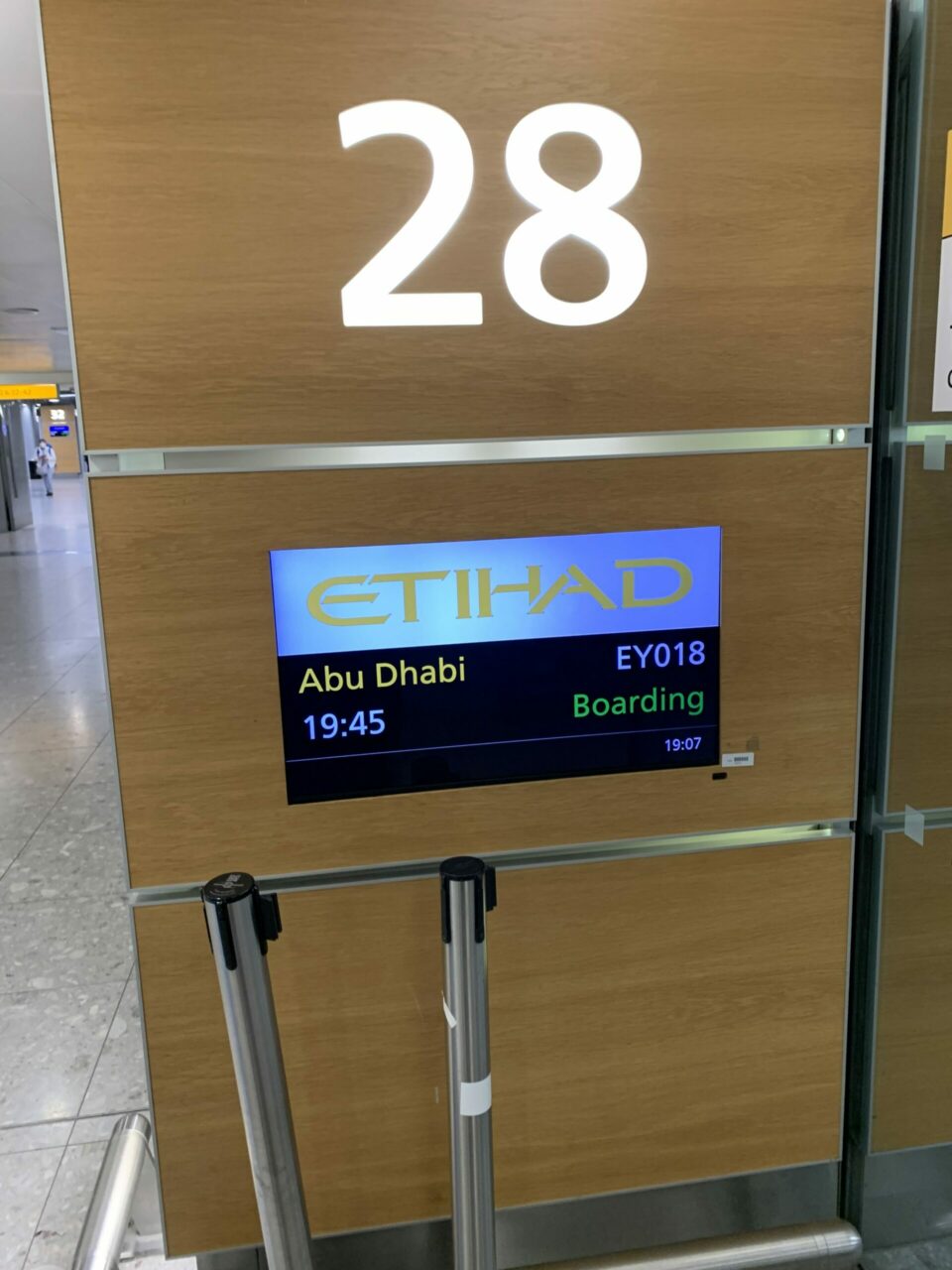 My flight was from Heathrow's Terminal 3 (review for lounges coming in part 2), but it was really only onboard that the indulgence started. While I was only able to glimpse at the famed Etihad First suites through the curtains – and sadly no Residence on the B787-9 – the business class 'studio' was very welcoming.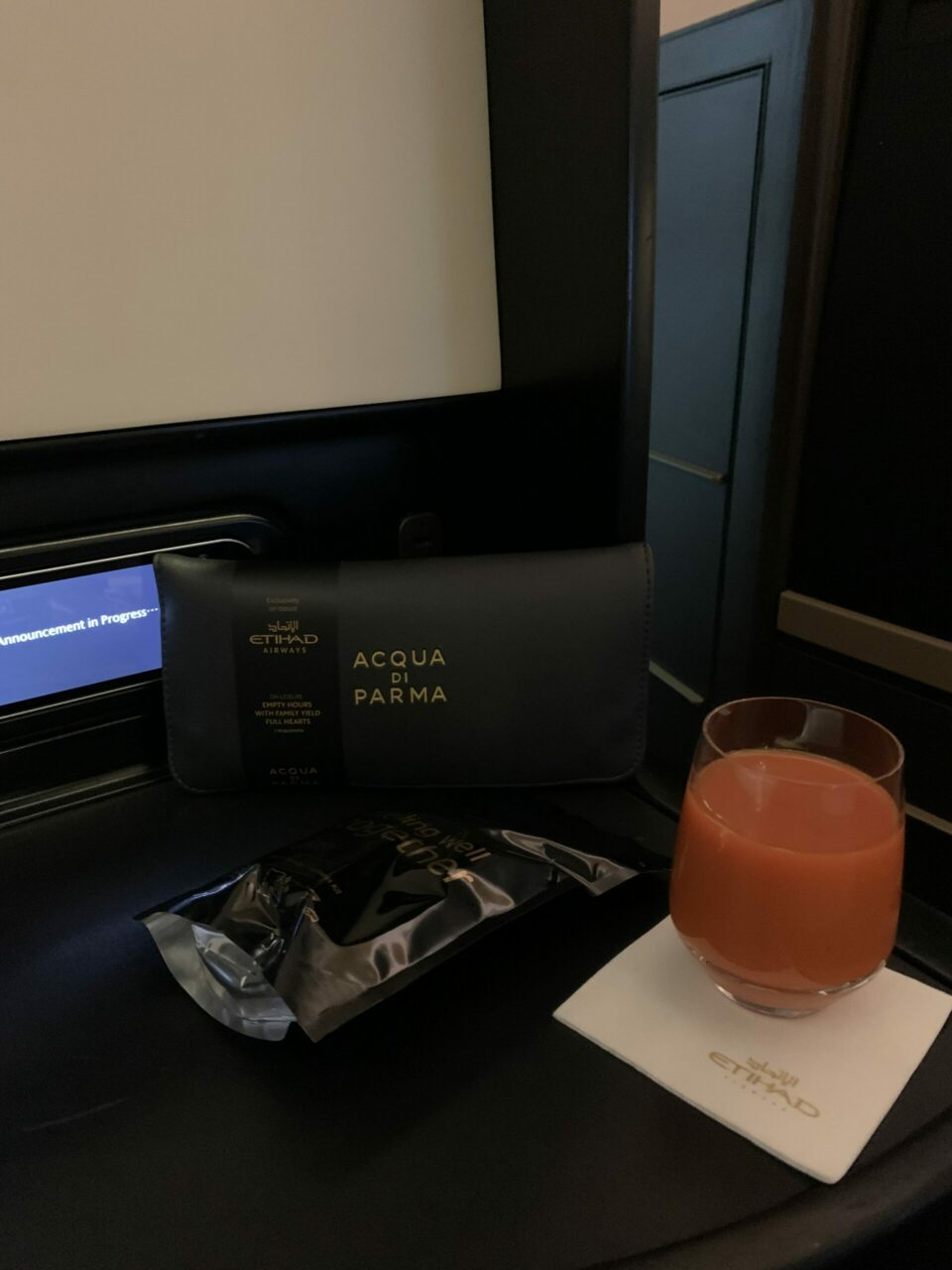 I'd chosen one of the forward-facing window seats for the added privacy, given it was a short night flight, but there didn't seem to be too many 'dud' seats (unlike BA's still-very-much-out-there Club World yin-yang seats). Before I'd even had much of a chance to check out the seat or settle in, I was being offered a menu, and a pre-departure drink of orange juice, water, or – a first for me – carrot juice. I went for the latter and actually, it made a nice change.
Some food shortage, but no shortage of amenities
The cabin was only about 20% full, but despite this, my first meal choice (beef) was already gone, so it was fish instead. In fairness, the fish was very good, but I am getting ahead of myself. Also at the seat was Etihad's long-standing amenity pack from Acqua di Parma, which came in a sleek and roomy buttoned pouch, which included toothbrush, eye mask, hand cream, and a small cologne.
Alongside this was a pandemic-fuelled second 'Wellness' pack, which included an antibacterial wipe, and a reusable snood. This was a nice touch, though it's worth noting that I didn't really see anyone use it, as clearly most were already masked up for their transit through the airport to the plane. There were no pyjamas or mattress/topper, but there was the usual (quite firm) pillow-cum-cushion, and decent quality blanket.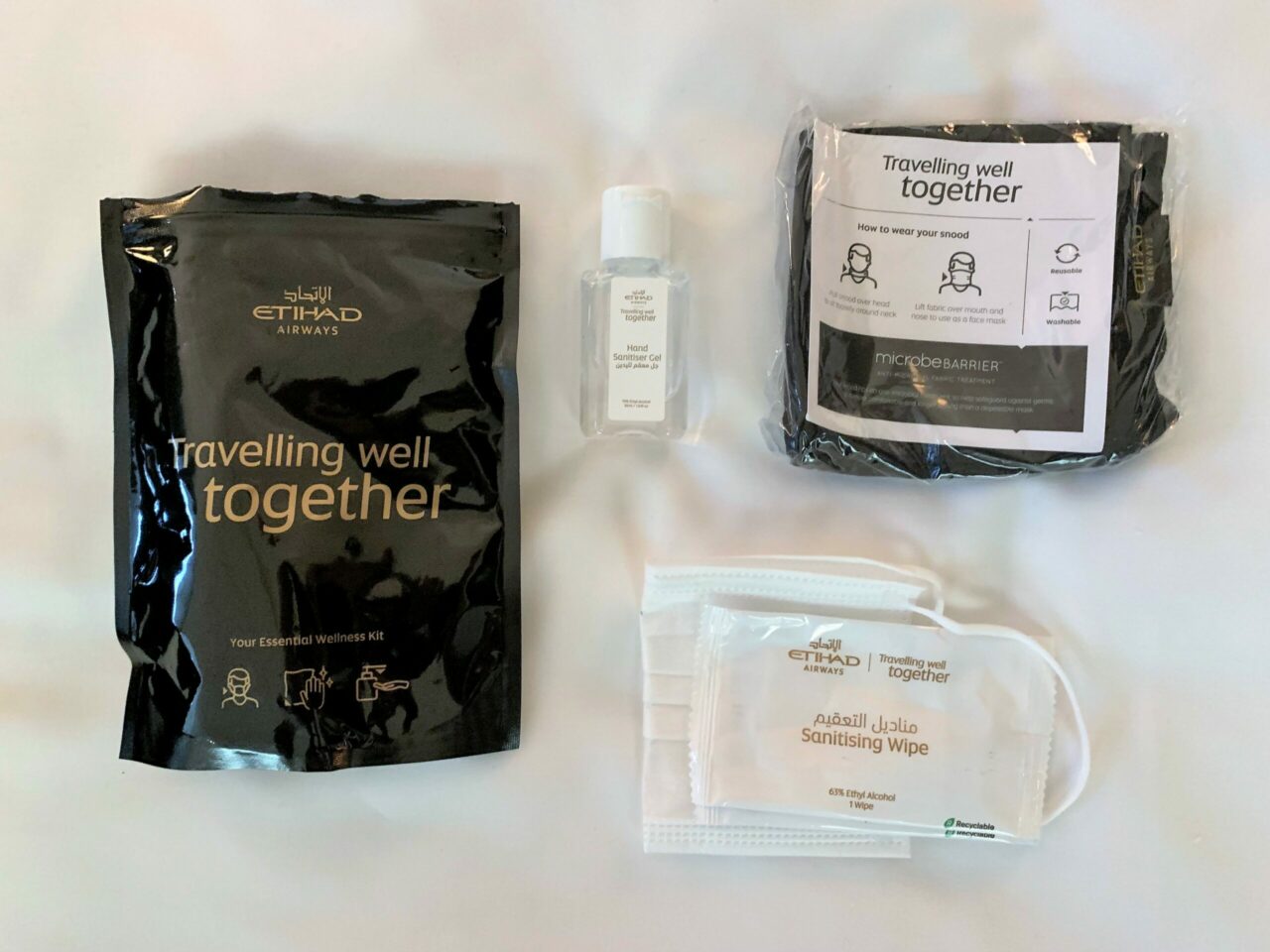 Now, back to the food and drink. The fish was very succulent and well flavoured, and my morning omelette was very tasty too.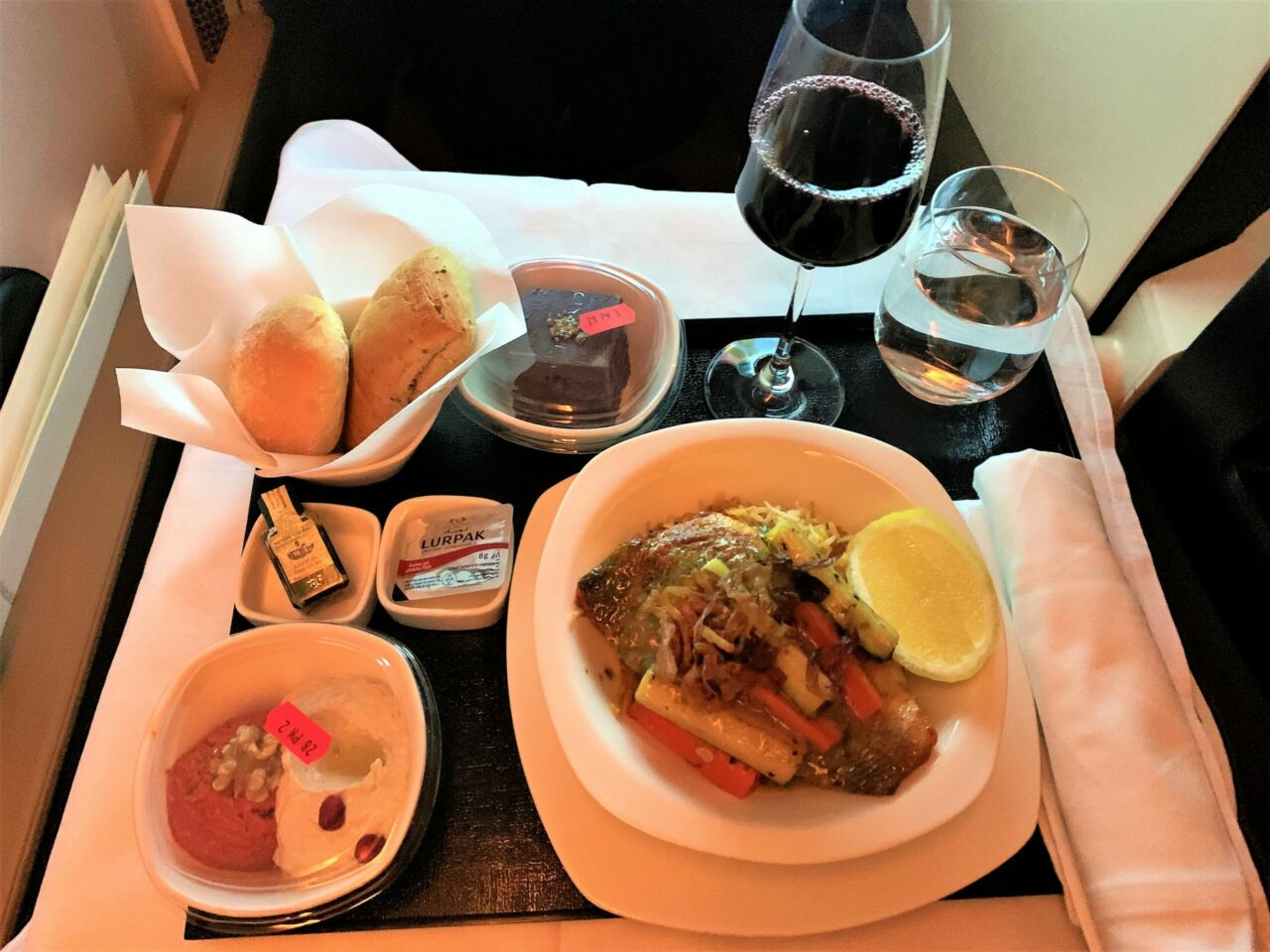 I often have an issue with plane portion sizes, but there's nothing a bit of bread, snacking, or boozing won't help with! And speaking of which, the wine menu was generous, and pre-landing the cappuccino I ordered was properly done, and hit the spot.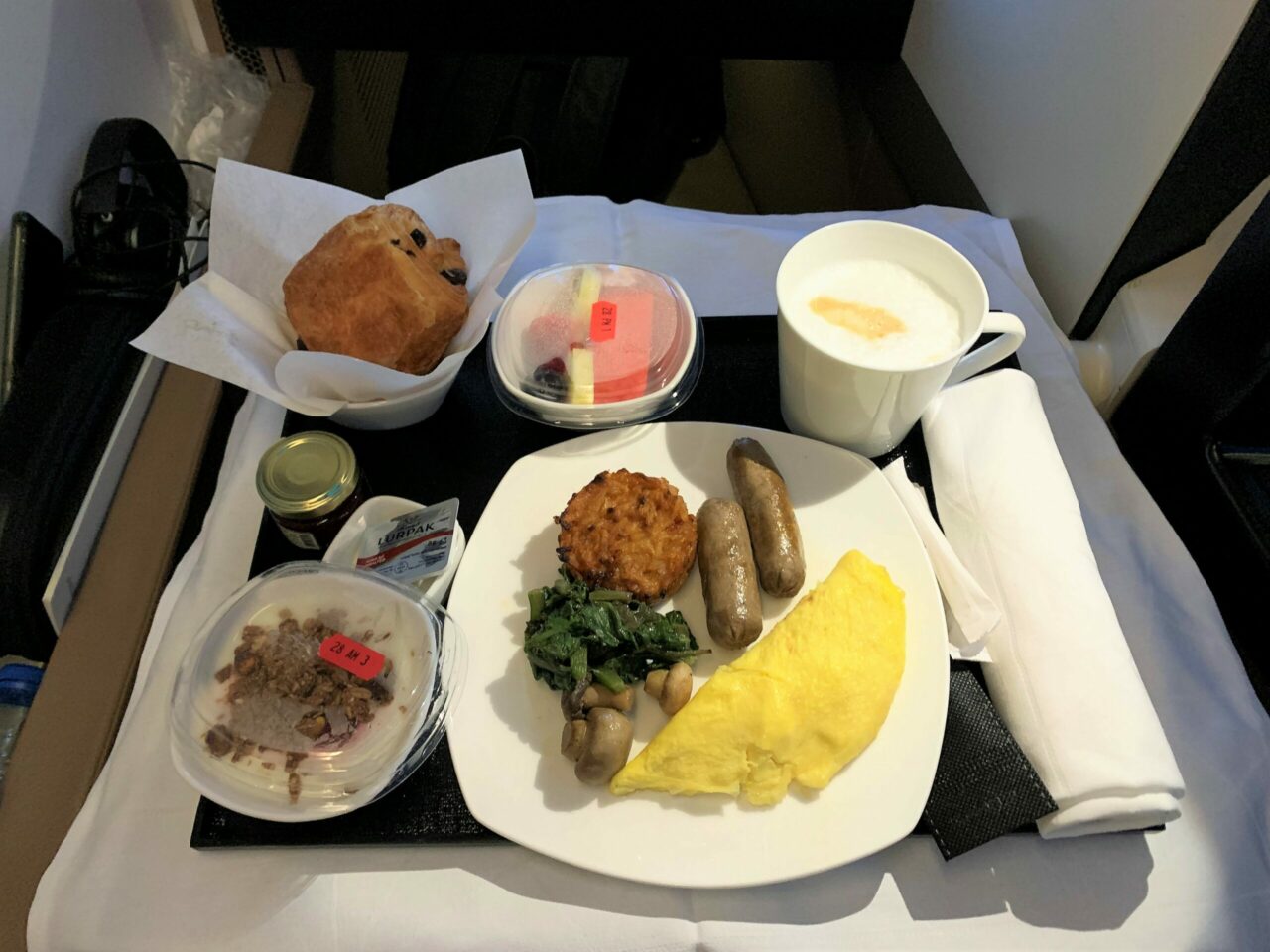 Etihad business class Seat and service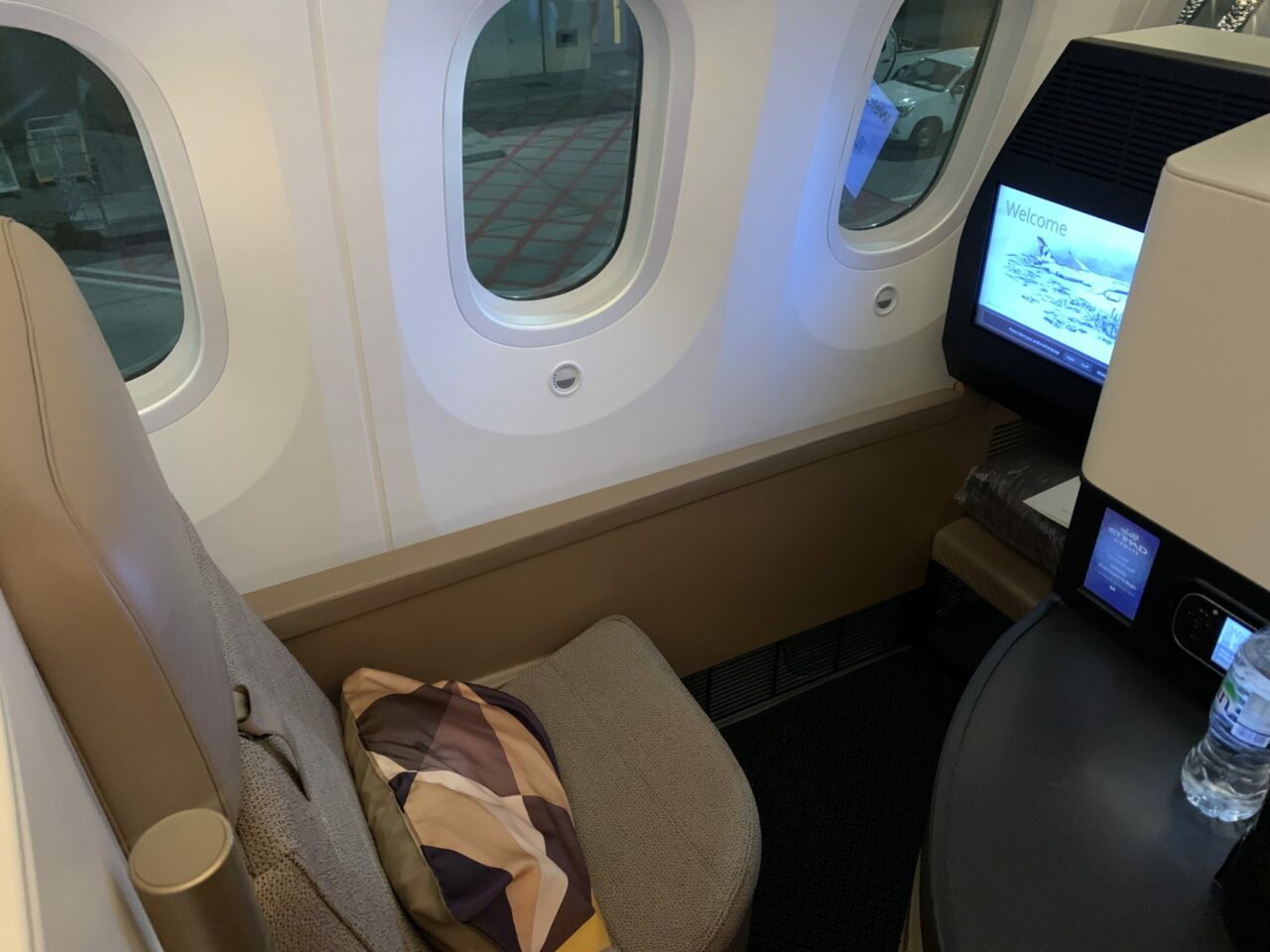 I hear Etihad has decent onboard wifi, but I didn't use it as I was too preoccupied by squeezing in a film before it got too late.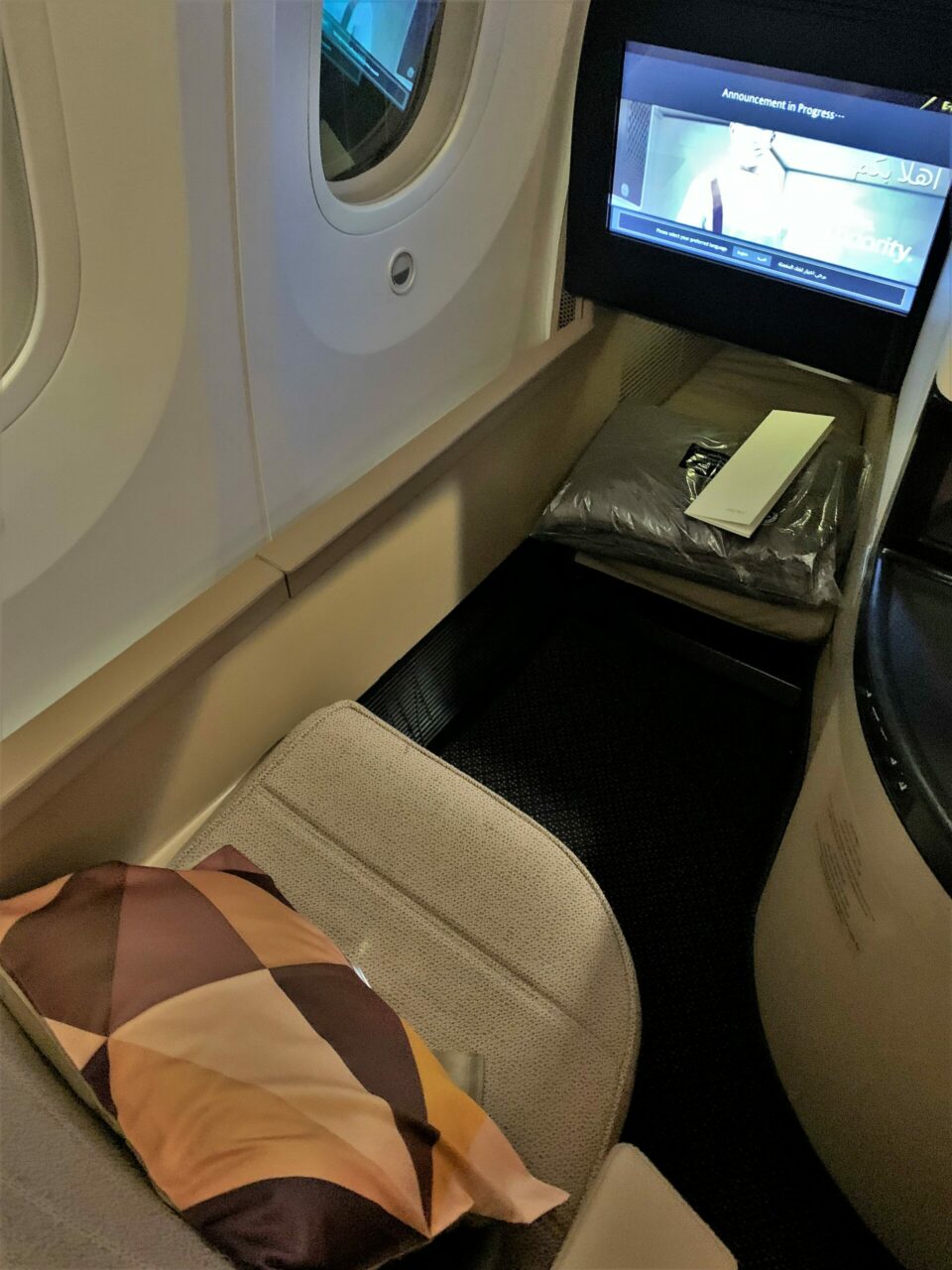 The seat itself was comfortable and spacious, with easy to use setting, and reasonably good storage options.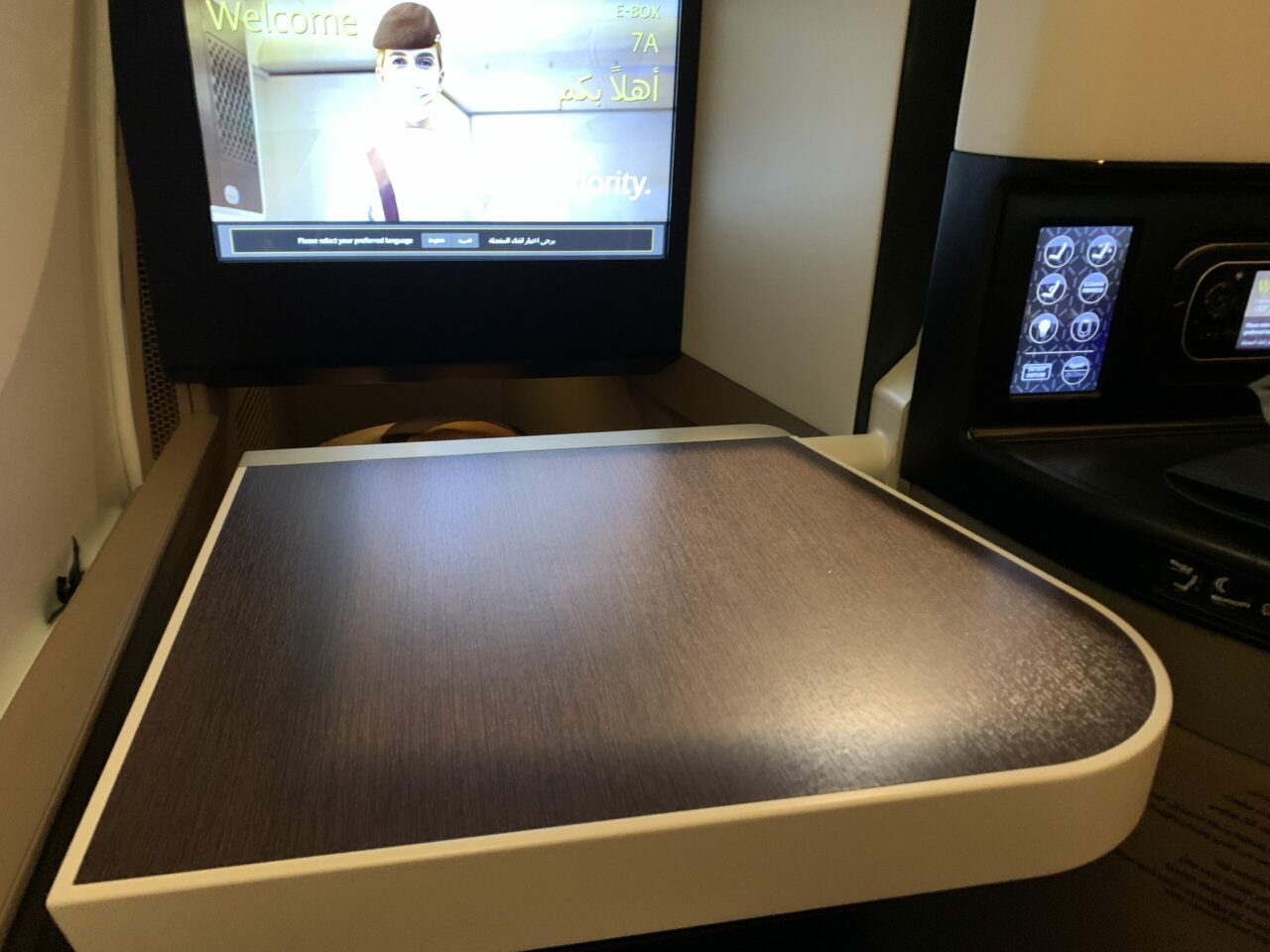 The table was a bit chunky, but given the TV screen was crisp and wide, it all seemed to fit together rather well.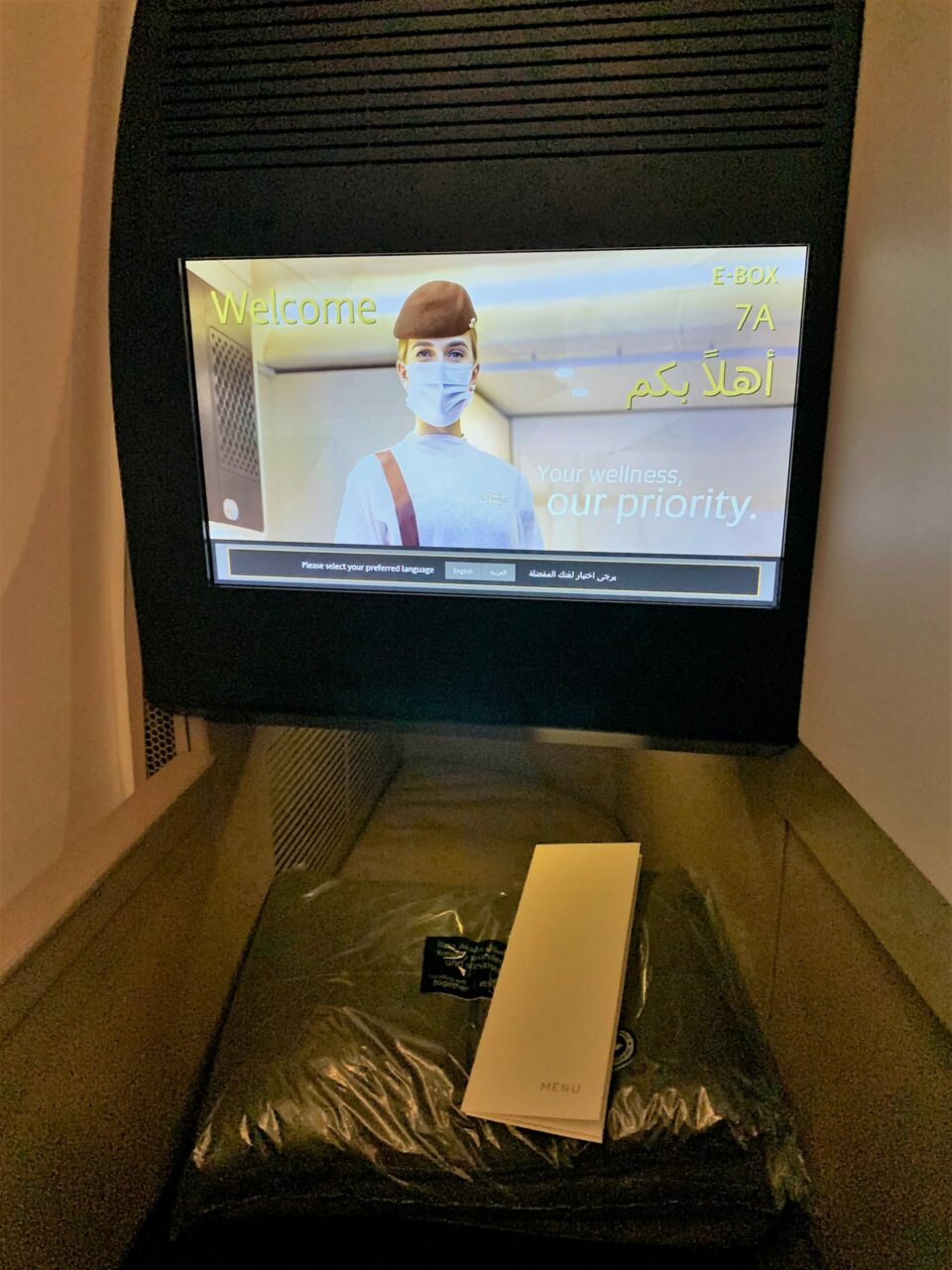 The crew (of 4) were friendly, polite, efficient, and attentive. But there was none of the 'zing' or engagement that can often make a solid crew a great crew (I'm hailing you here, BA), and all of the interactions were fairly fleeting and functional.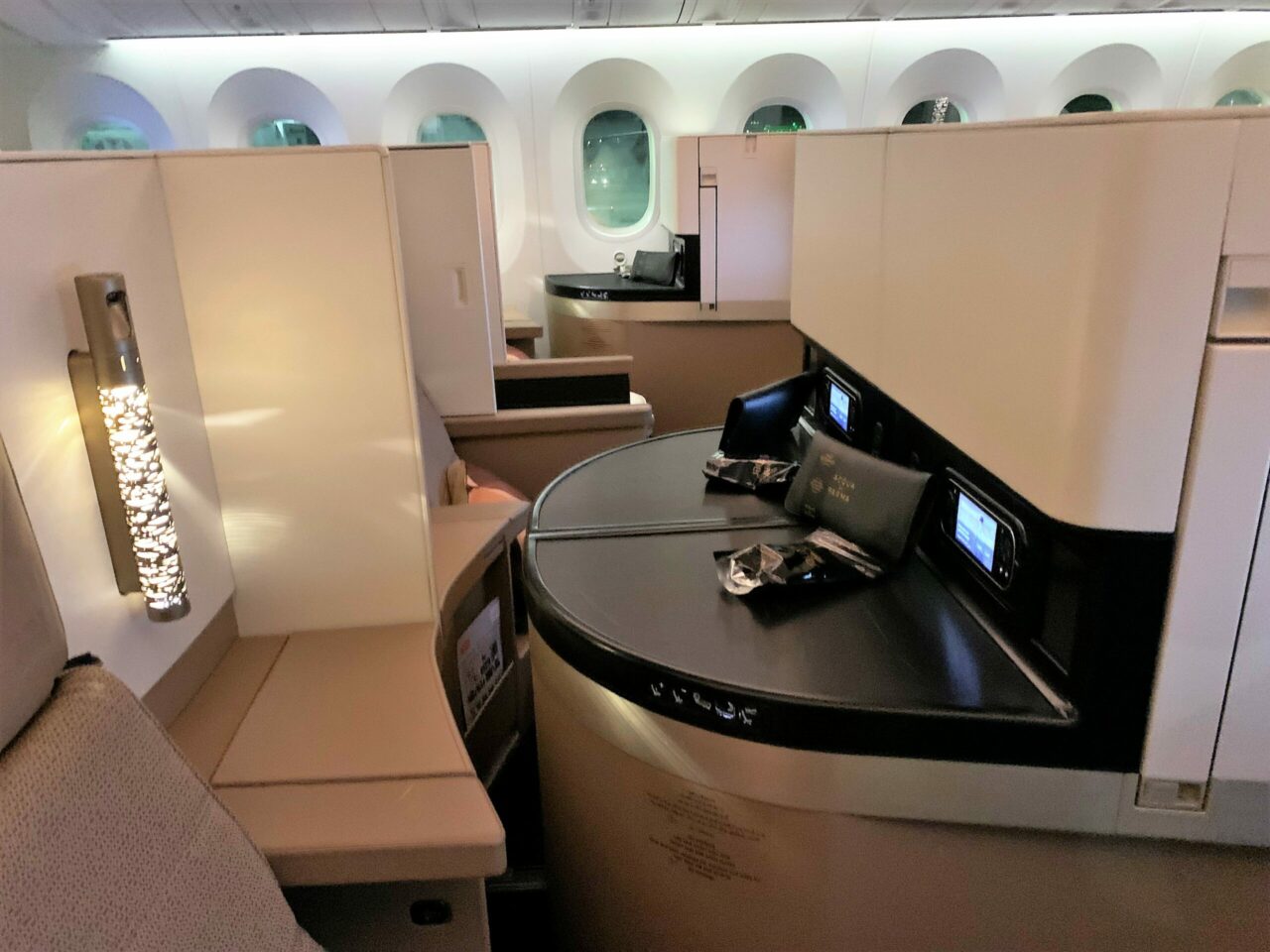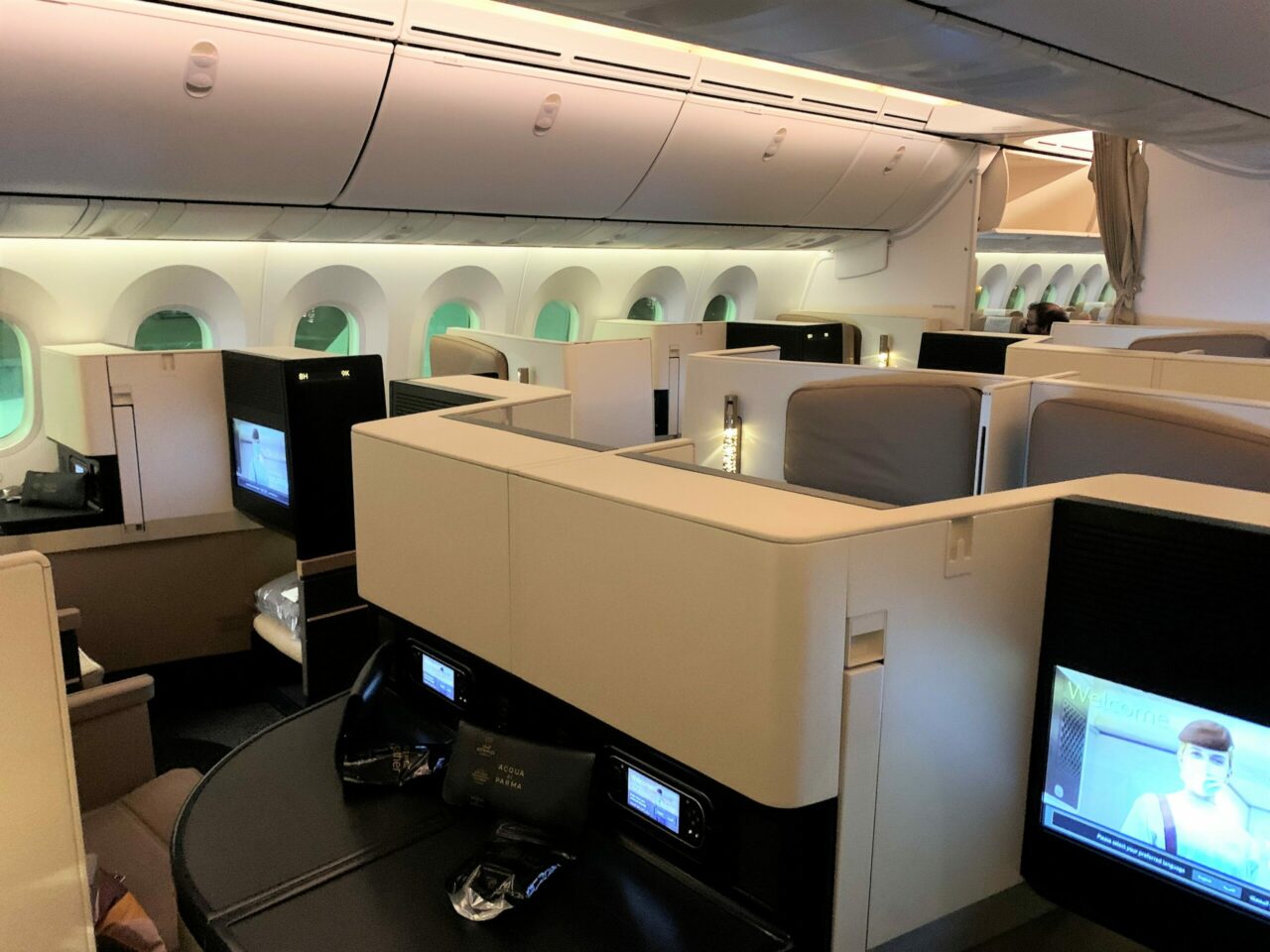 Easy arrivals
On arrival, we were given fast track cards and headed to the terminal from our remote stand in buses (a different one for first and business class passengers). The now-not-necessary PCR experience was super simple, with results texted through in less than an hour from the swab being taken.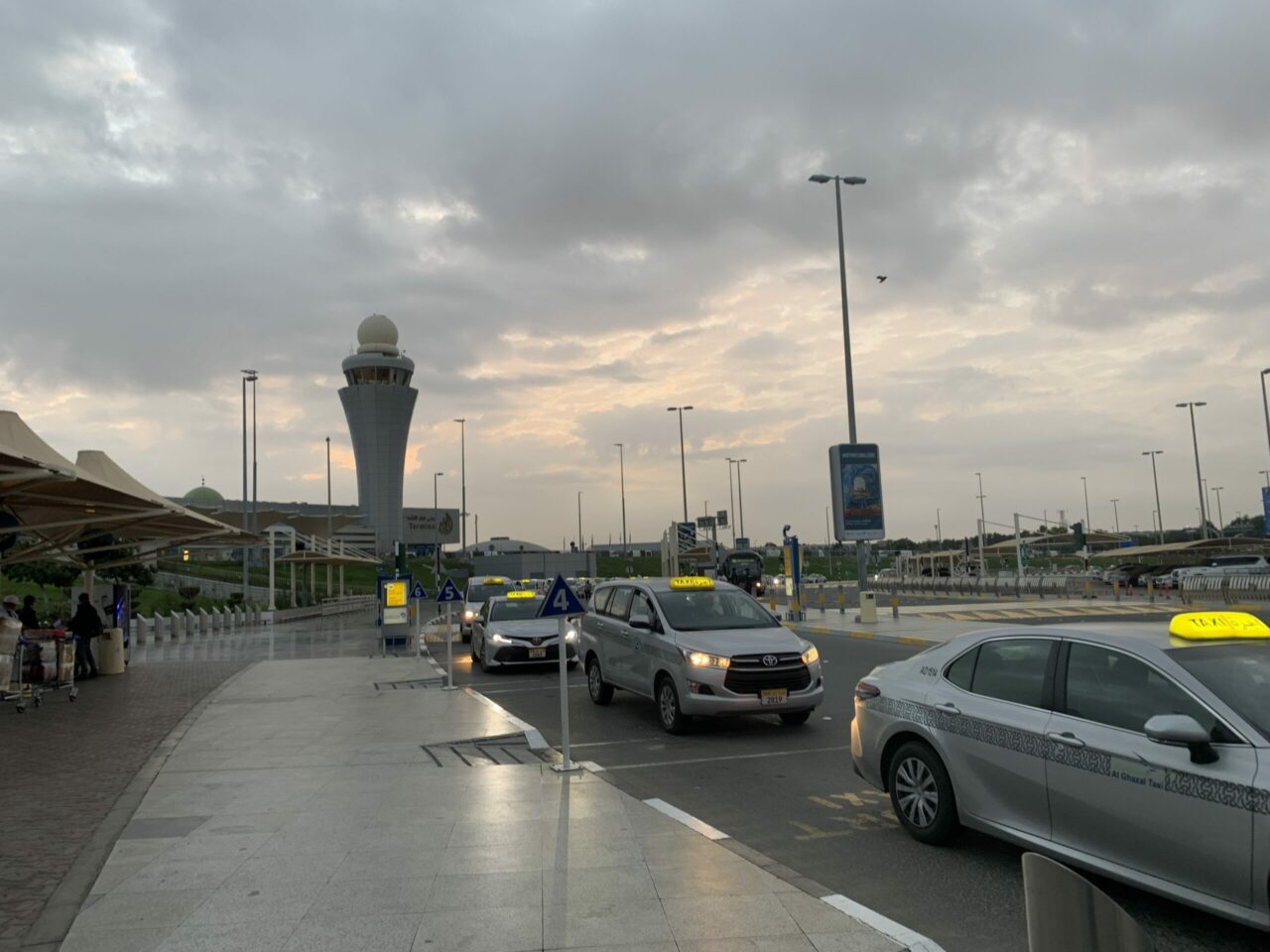 Return flight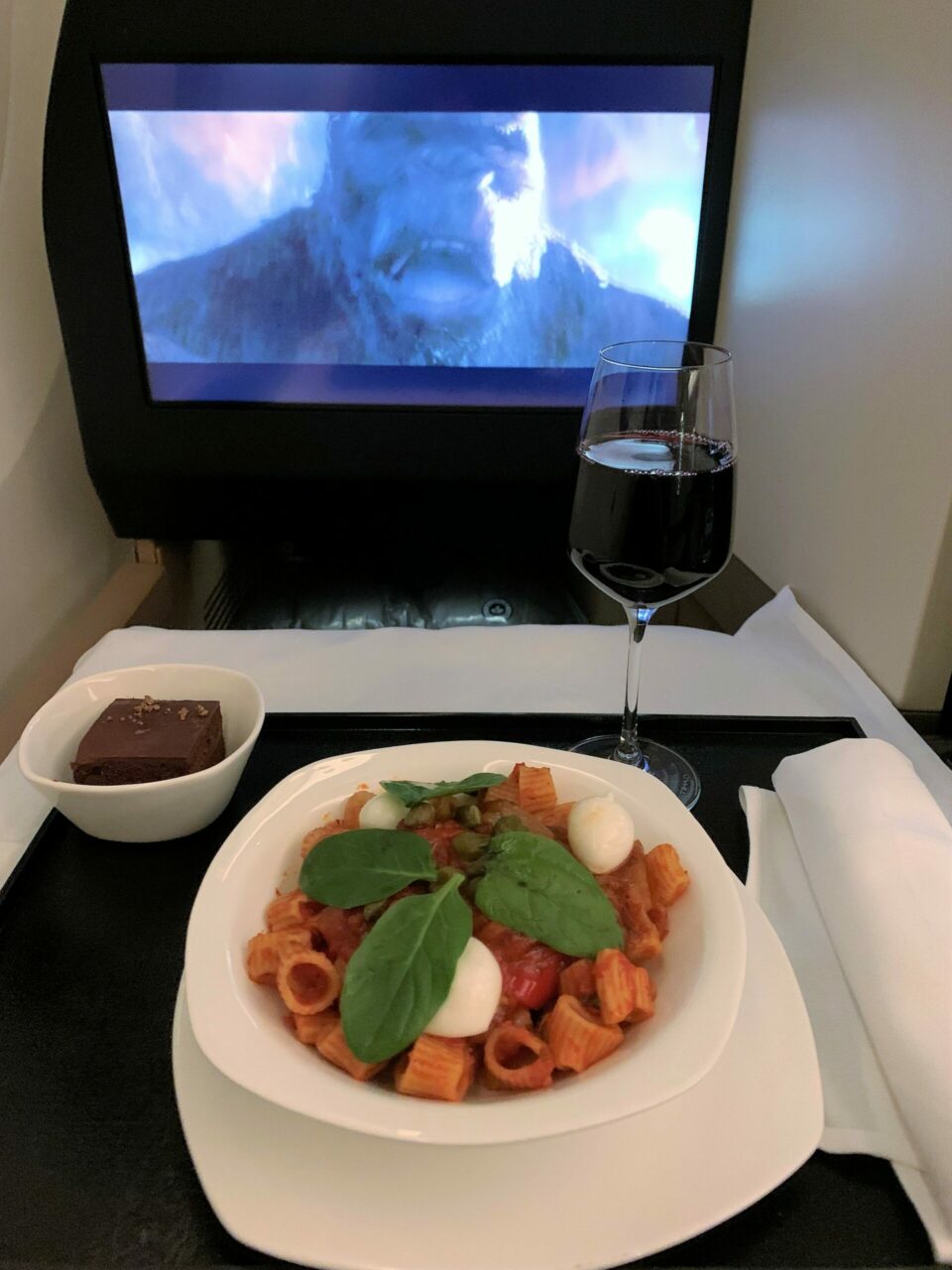 The return journey was a much more full cabin, but wasn't much different in experience. Although it was interesting that the pilot did call Etihad "the national airline of the UAE". Overall my first Etihad business class experience was a really pleasant one. But this was largely thanks to a strong hard product on board, making up for a distinctly average lounge experience – and a distinctly sub-average app experience. In short, if the price is right, do it.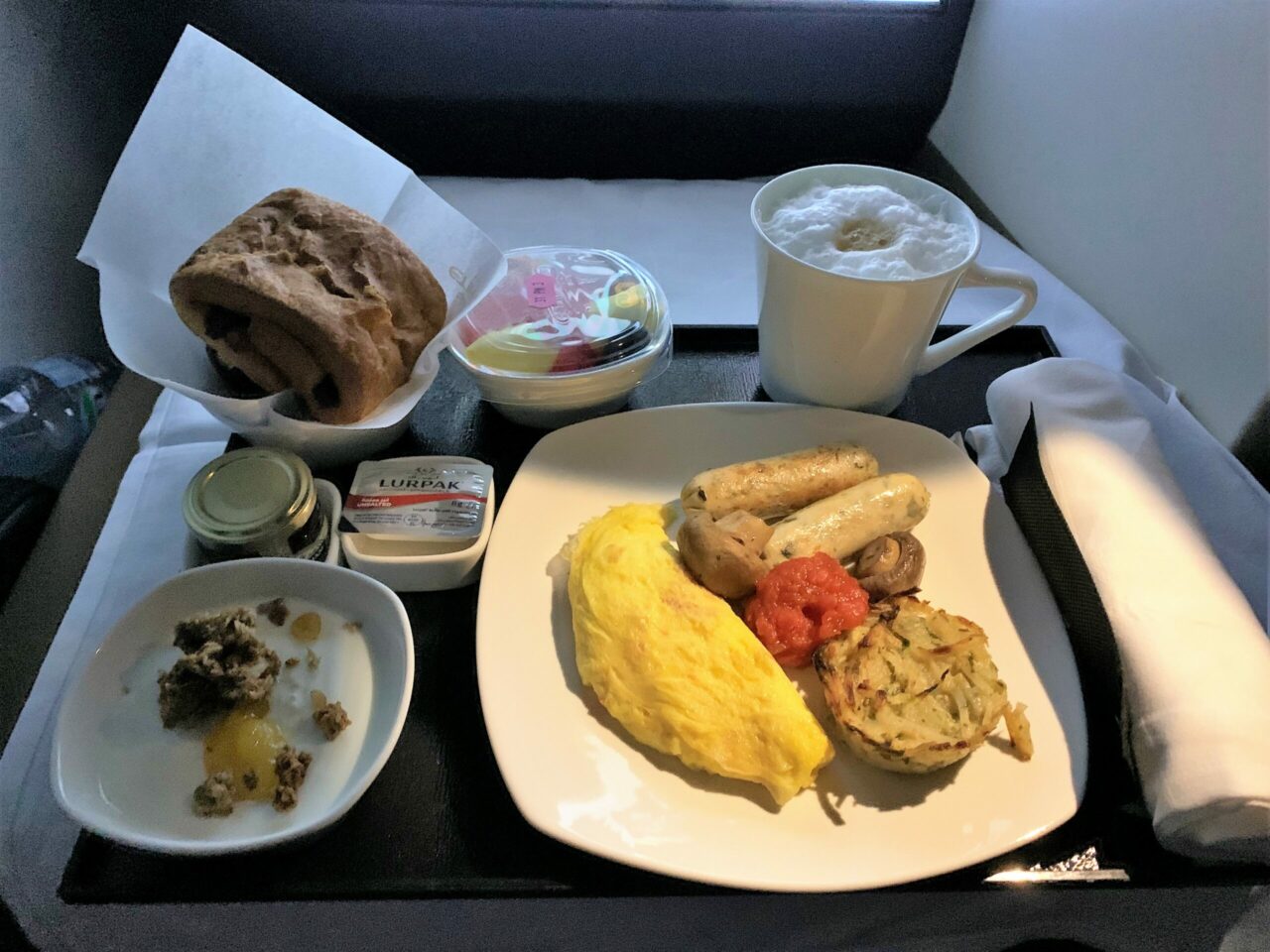 Like our Etihad Airways B787 business class review? You can read more flight reviews here.