Today's review is by regular contributor Gus. Next week we will also take a look at another reader's experience with Etihad recently. If you'd like to write a reader review for TLFL please email admin@ turningleftforless.com.
You can read part 1 of the review – flights – here.
Outbound – LHR T3's No 1 Lounge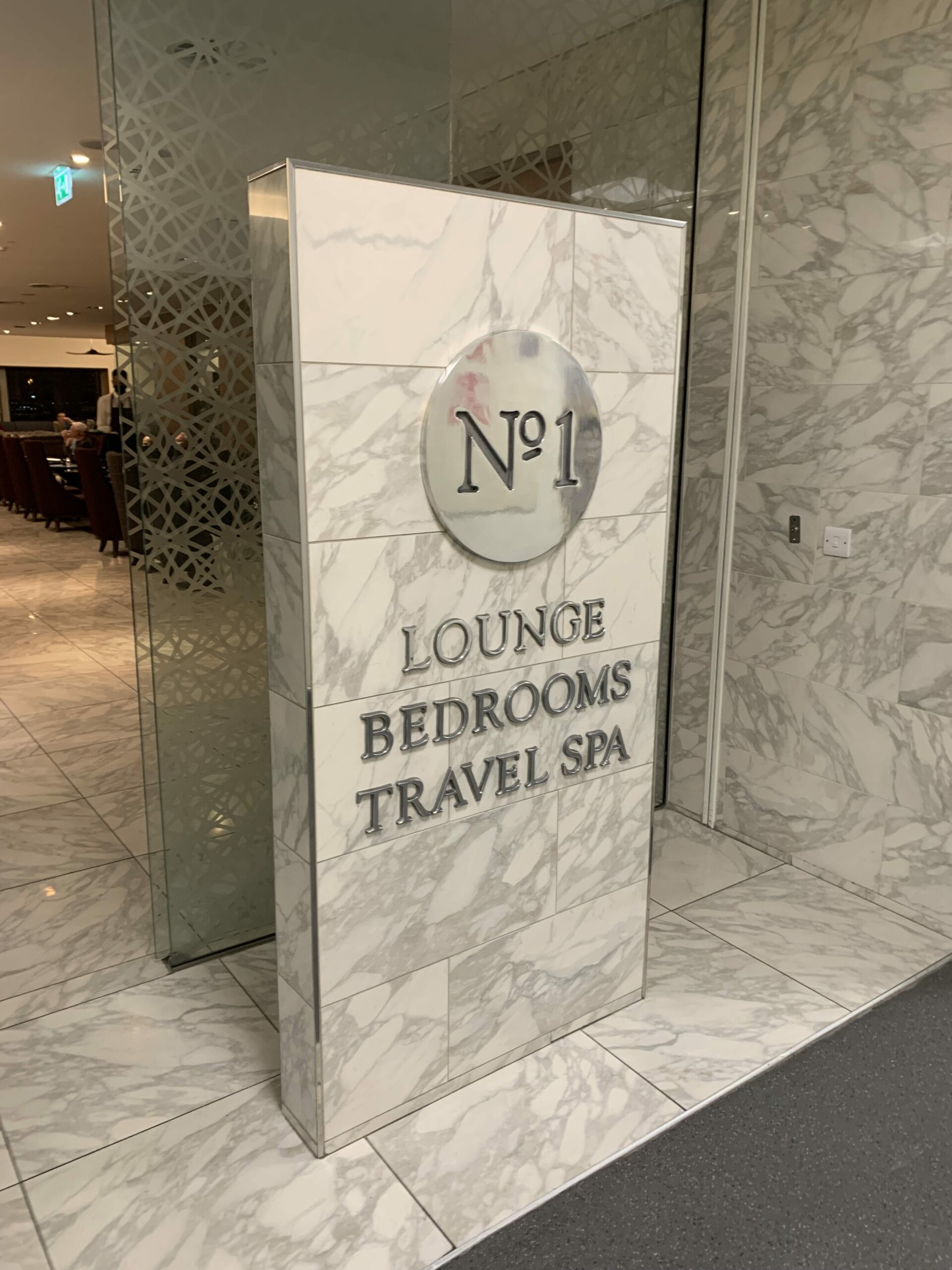 Heathrow's Terminal 3. Normally a OneWorld lounge-hopping paradise, but for me a few weeks ago it was a trip to the No 1 Lounge, thanks to a business class flight with Etihad out to Abu Dhabi (see here for review of that flight).
I actually also popped into the American Express Centurion lounge (thanks to my Platinum card), but that closes at 6pm, so the bulk of my pre-flight lounging needed to be at the aforesaid No 1 Lounge.
Busy but friendly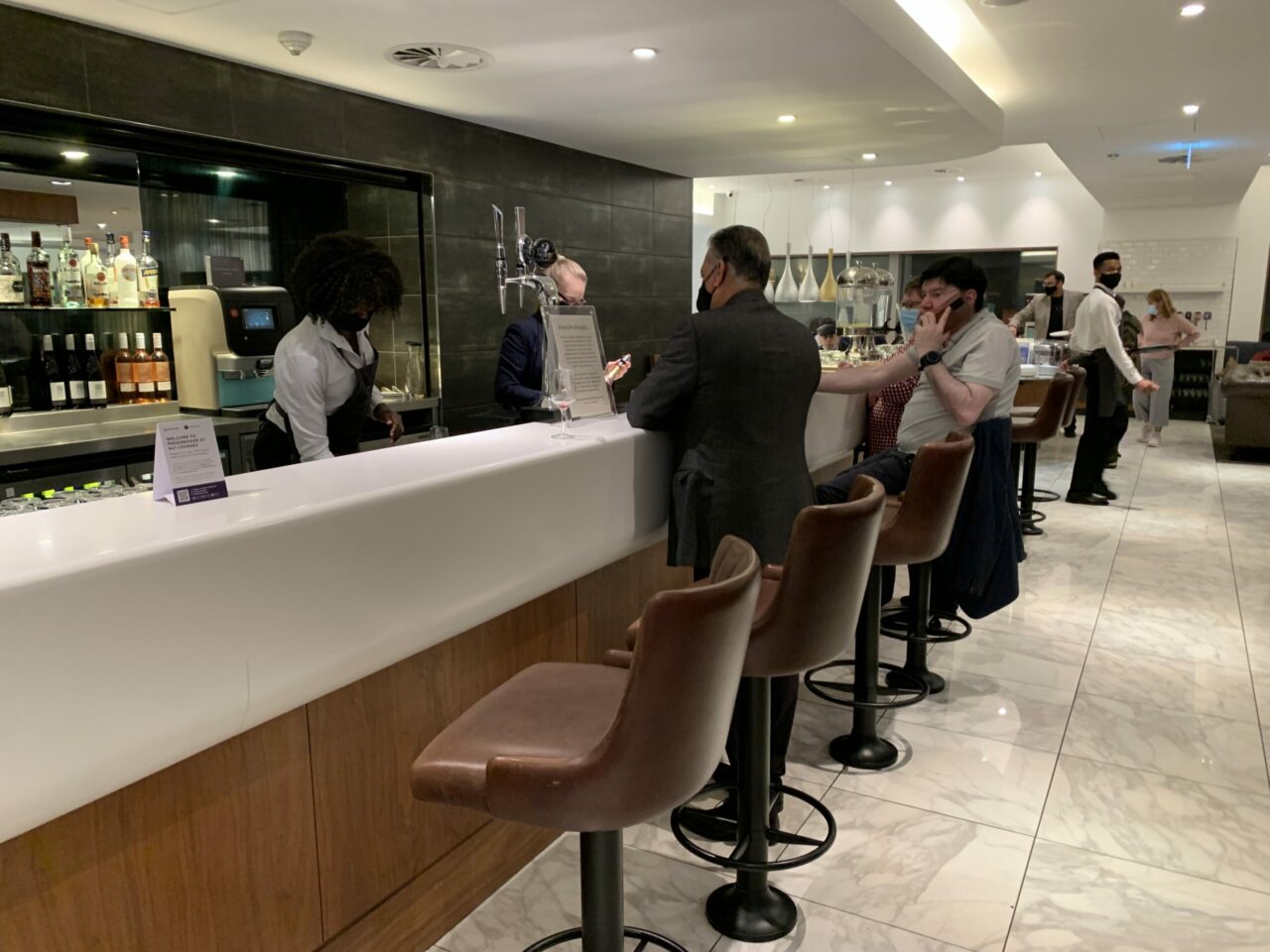 Truth be told, my expectations weren't that high for the No 1 Lounge. In reality, while I wasn't bowled over, I was pleasantly surprised, and enjoyed the hour or so I had there. Reception was swift and friendly, and although the lounge was fairly crowded – probably thanks to the normal £40 charge for any random walk-ins – the staff were visible and active, and there was a relaxed vibe about the place.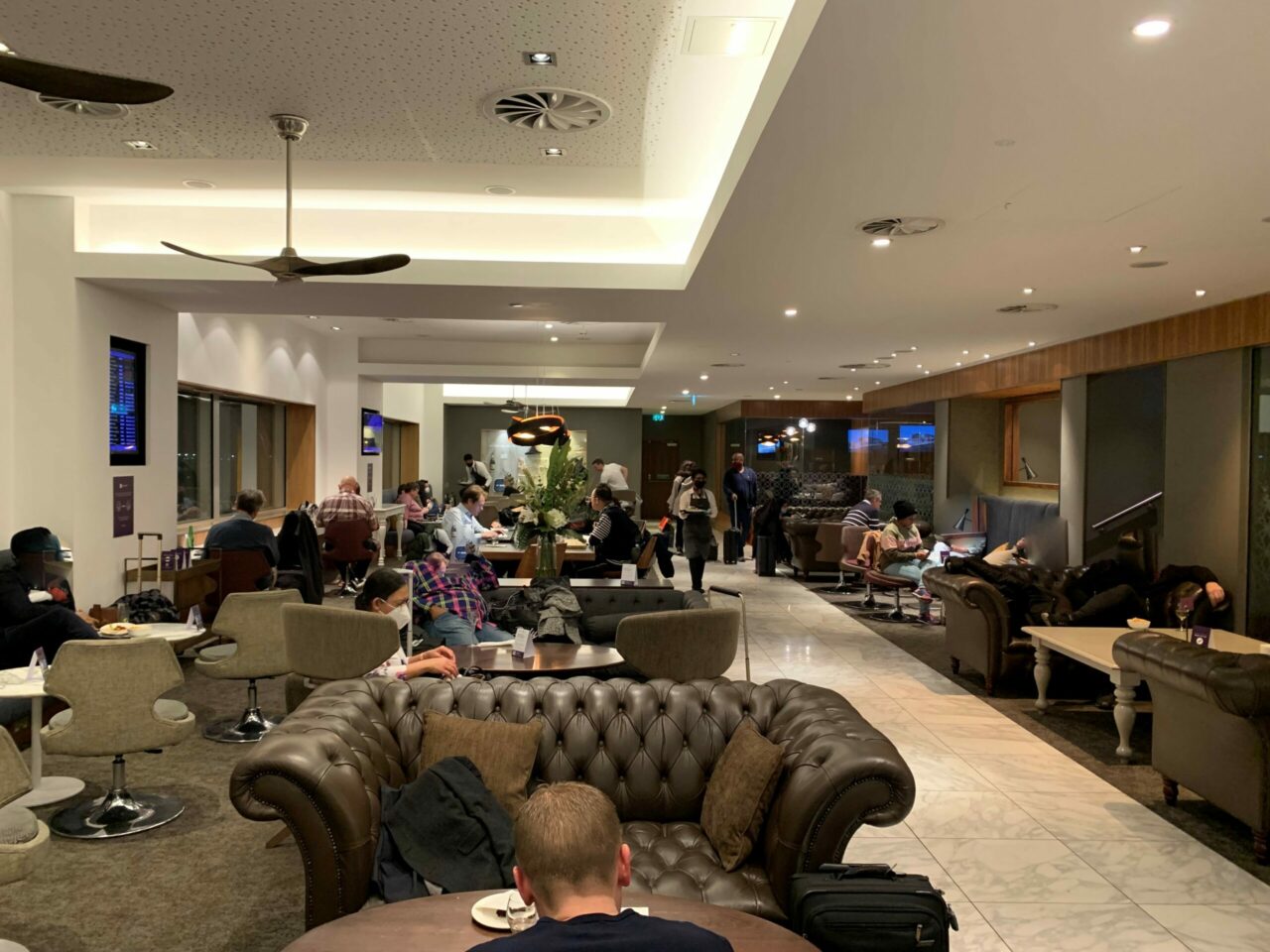 I suppose it helped that as business class passengers we were given vouchers for a glass of complimentary house champers (Baron de Marque). However, it didn't help that the 'Travel Spa' (including showers) was roped off, as well as a small cinema room.
Food and drink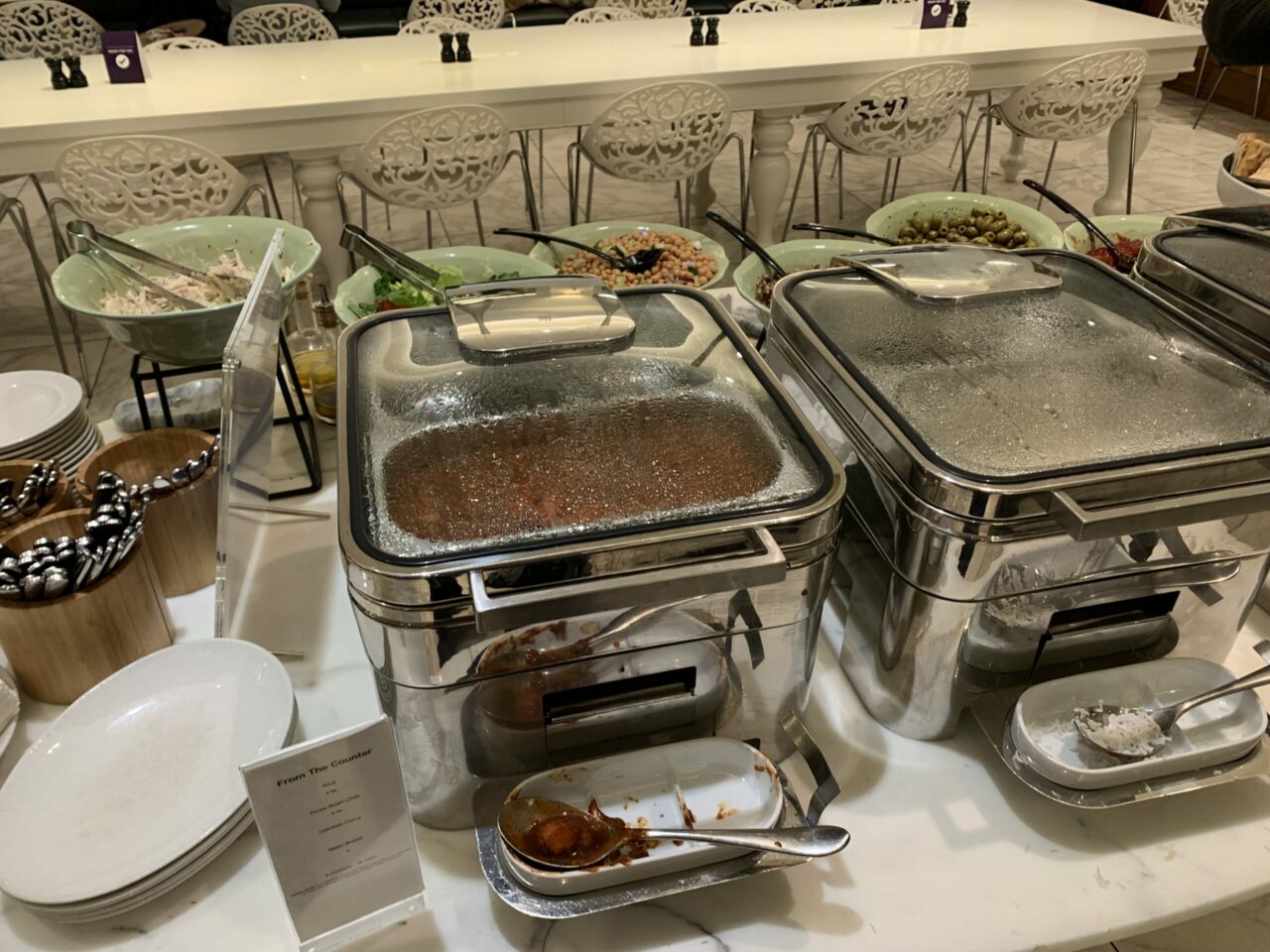 Food was fairly basic (a three bean chilli, a chicken curry, naan bread and rice), but it filled a hole and was swiftly replaced when needed.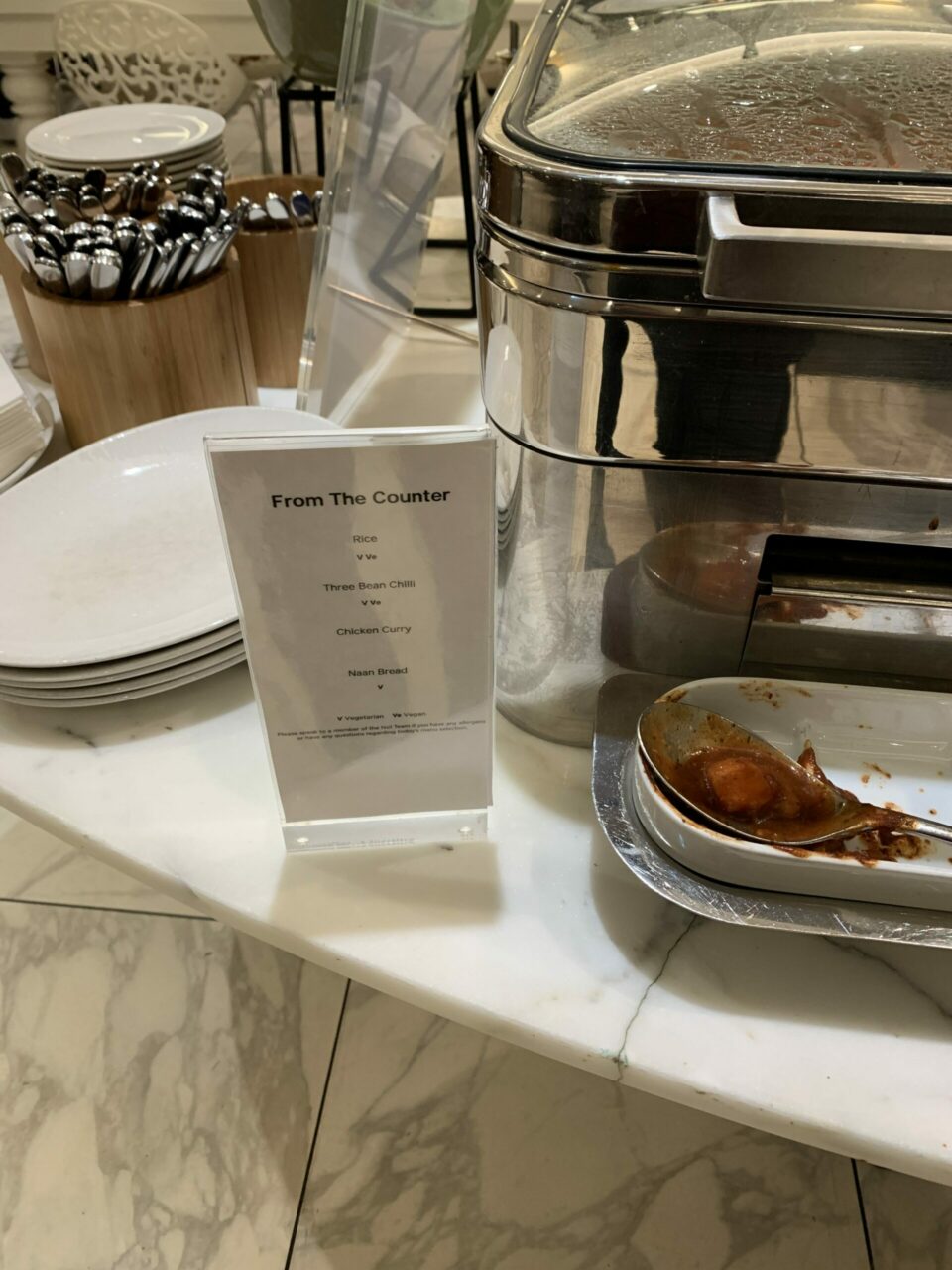 Being an early-evening flight, the fully-stocked bar was busy throughout my stay, and had all the usuals and favourites. Champagne is at an extra charge after the first glass or for non-Etihad customers.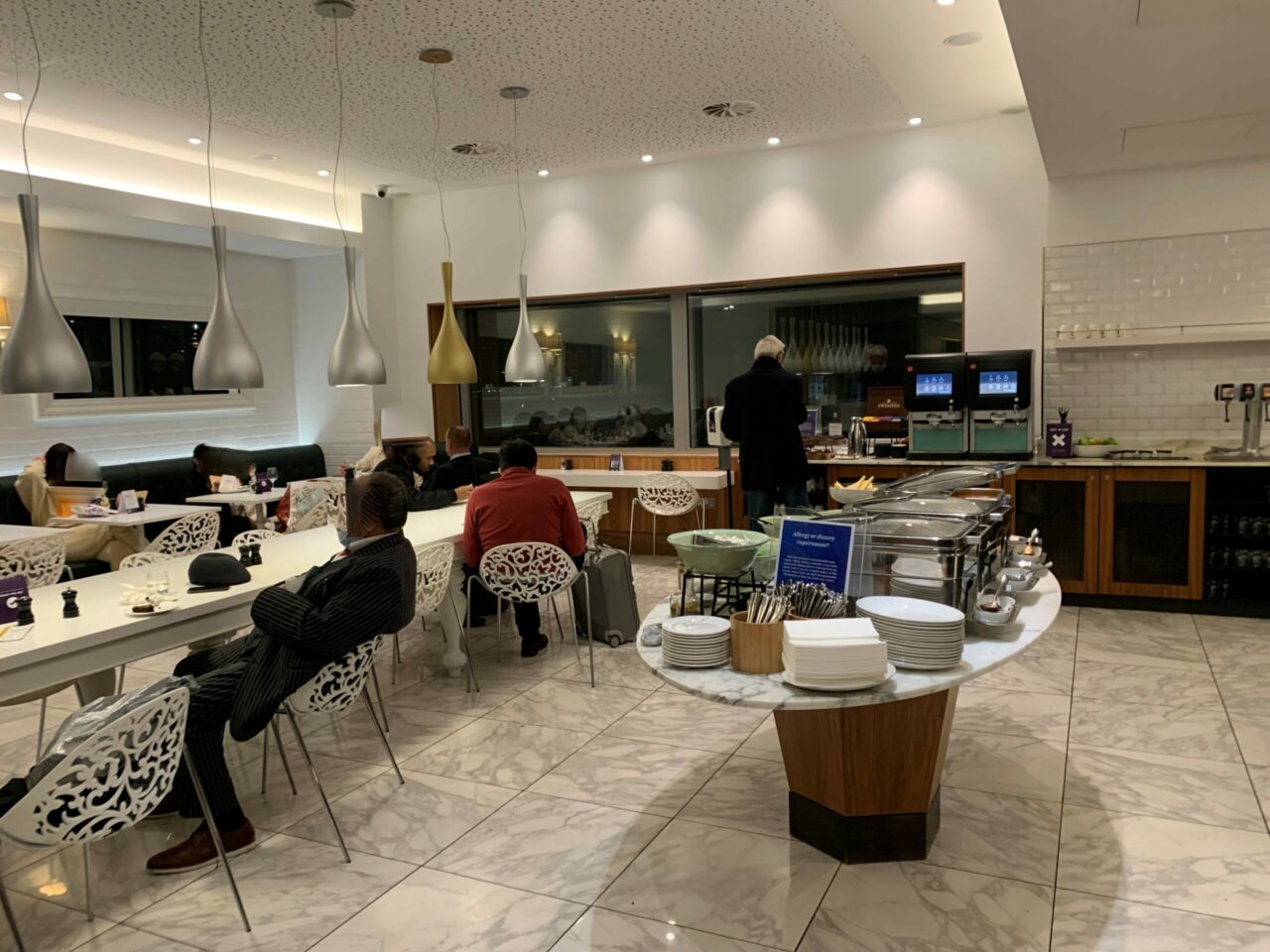 Arrival in AUH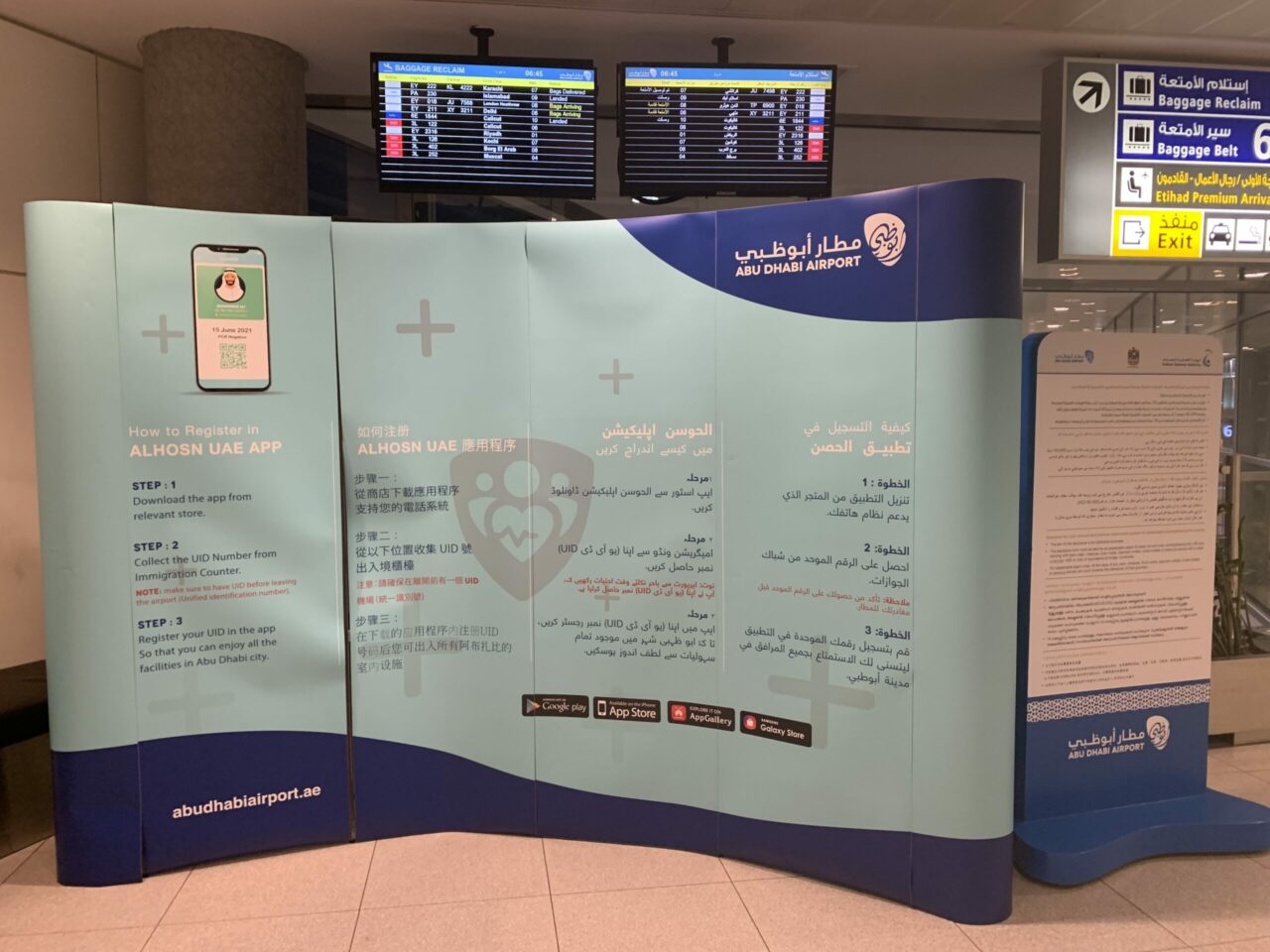 On arrival in Abu Dhabi, and much like on Qatar Airways, business class passengers were bussed first to the terminal (in a decent set of bus-wheels), for the then-obligatory PCR test. (As of 26 February 2022, you no longer need a test before you fly to Abu Dhabi if you are fully vaccinated).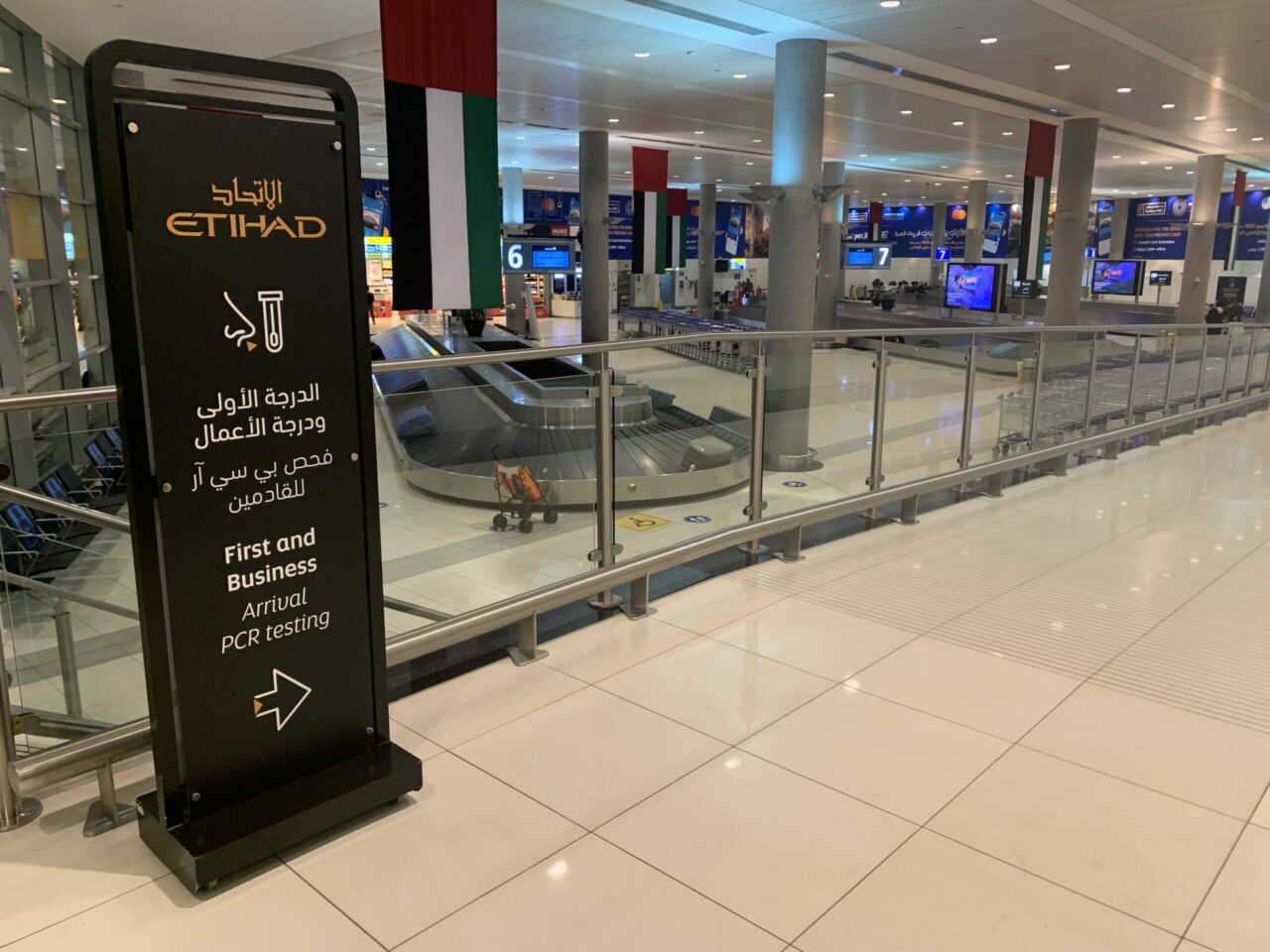 For the record, the test was swift, simple and smooth – and over in mere moments. And the formal Etihad Arrival lounge was a welcome pit-stop in the journey, with the usual complimentary drinks station, delivered via an under-worked and attentive team of lounge stewards.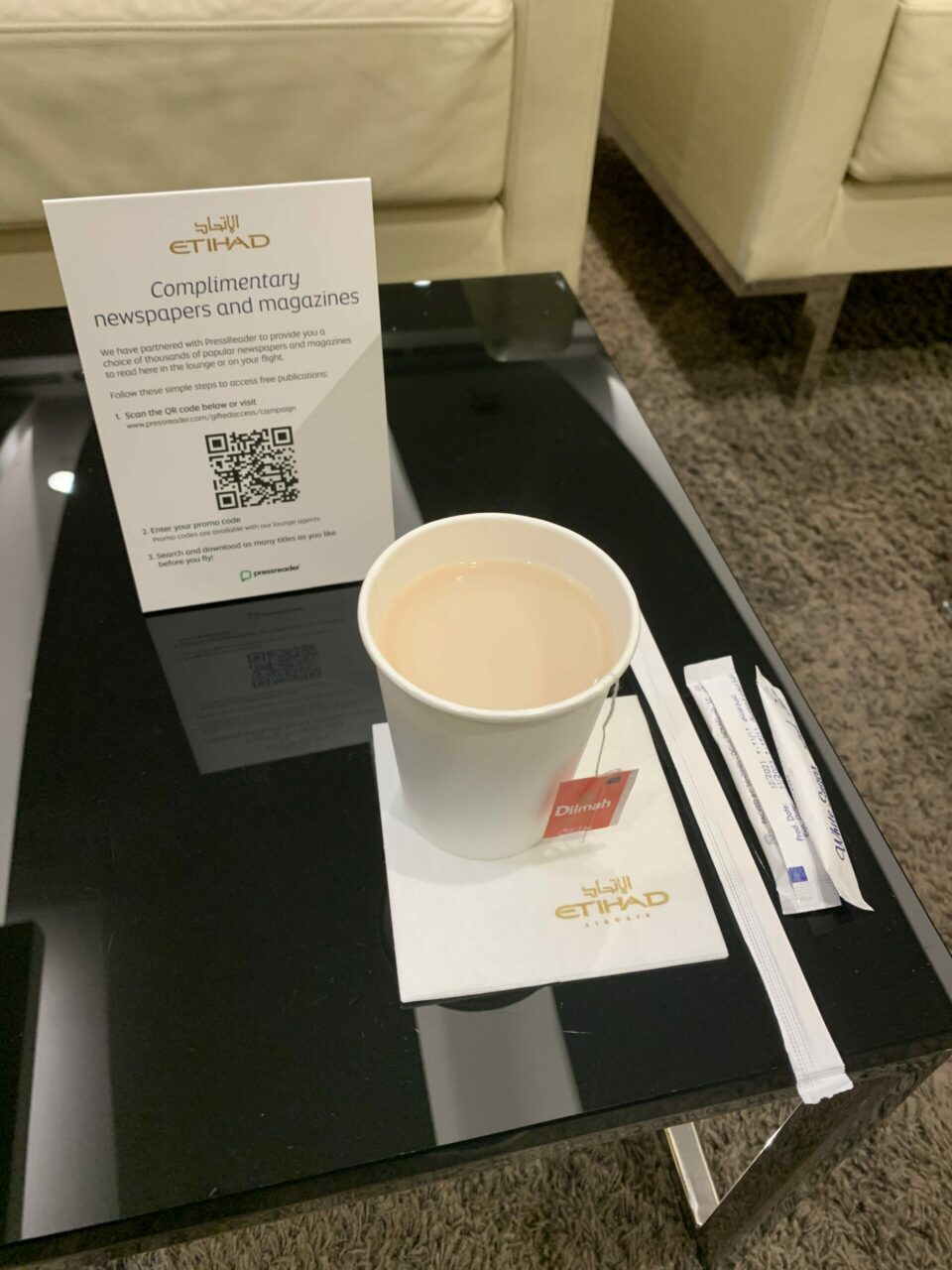 Seating was spacious and comfortable, and as very few from the flight seemed to be using it, it was an oasis of calm before heading out into the city for the rest of the in-bound trip.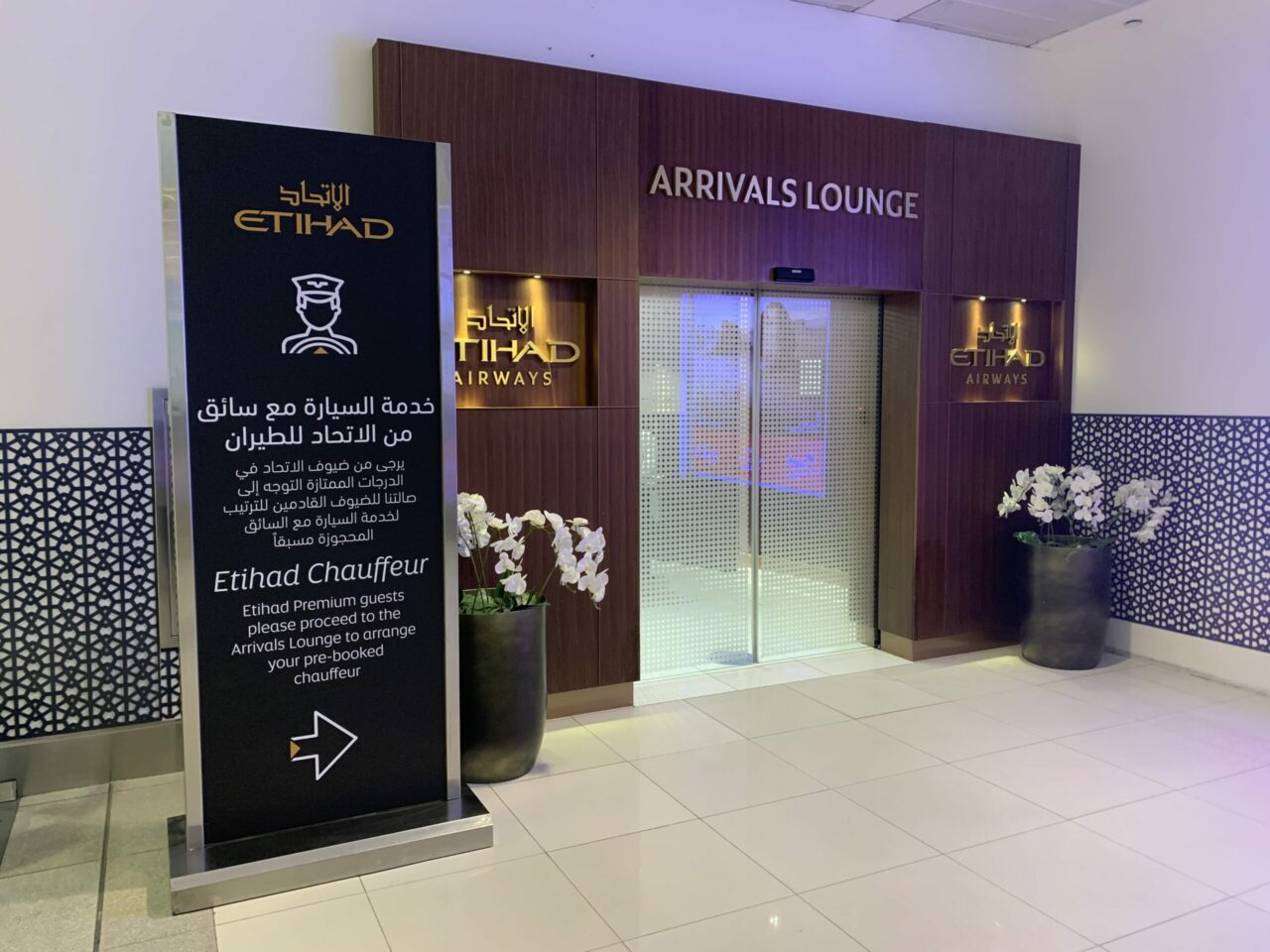 Heading back to London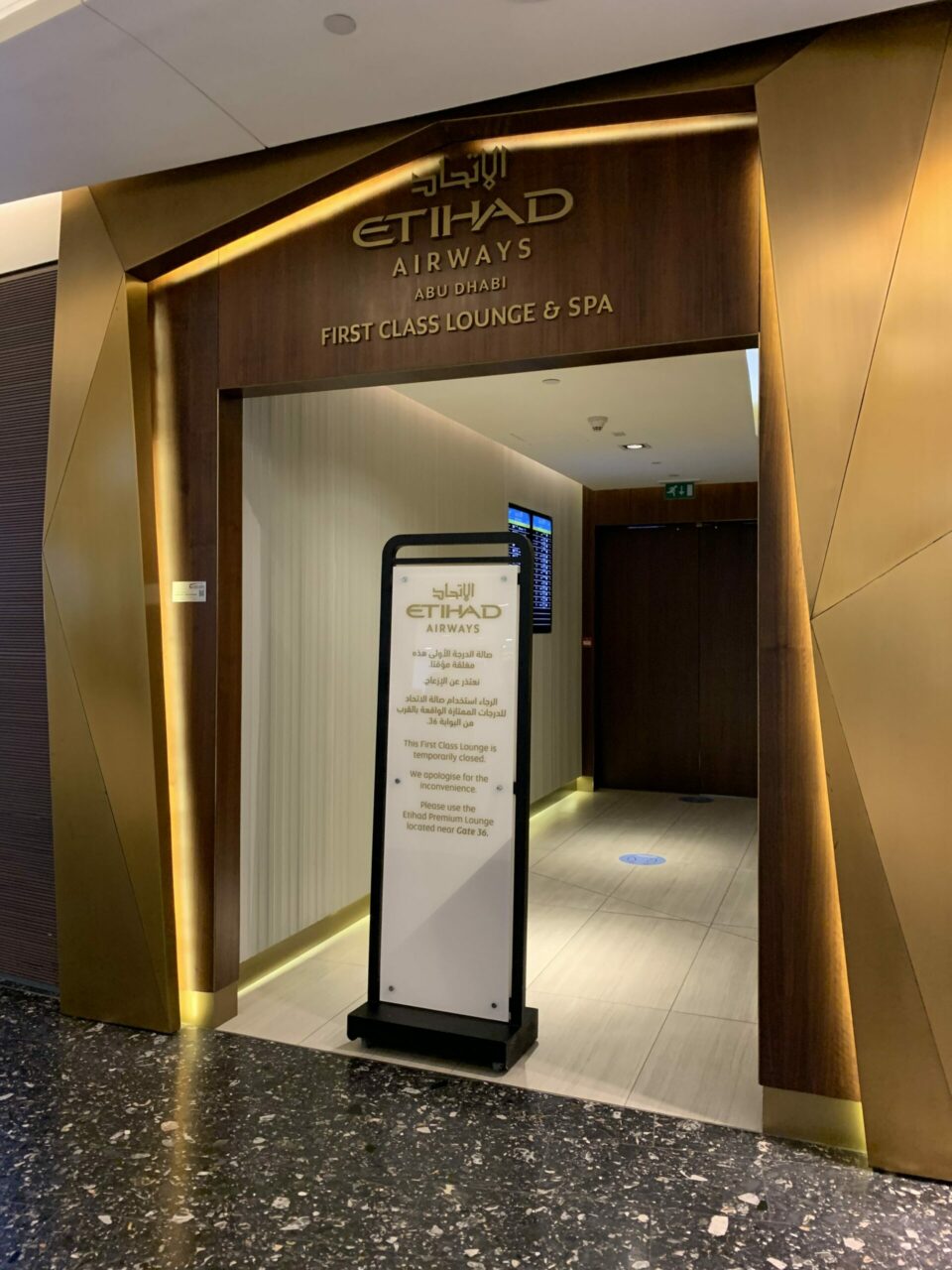 After a fun few days in the Emirate – including a trip over the border to the Dubai Expo and the wider city, and a lovely stay at the Park Hyatt Abu Dhabi Hotel – it was time to head back to Abu Dhabi airport for the return leg.
Etihad business lounge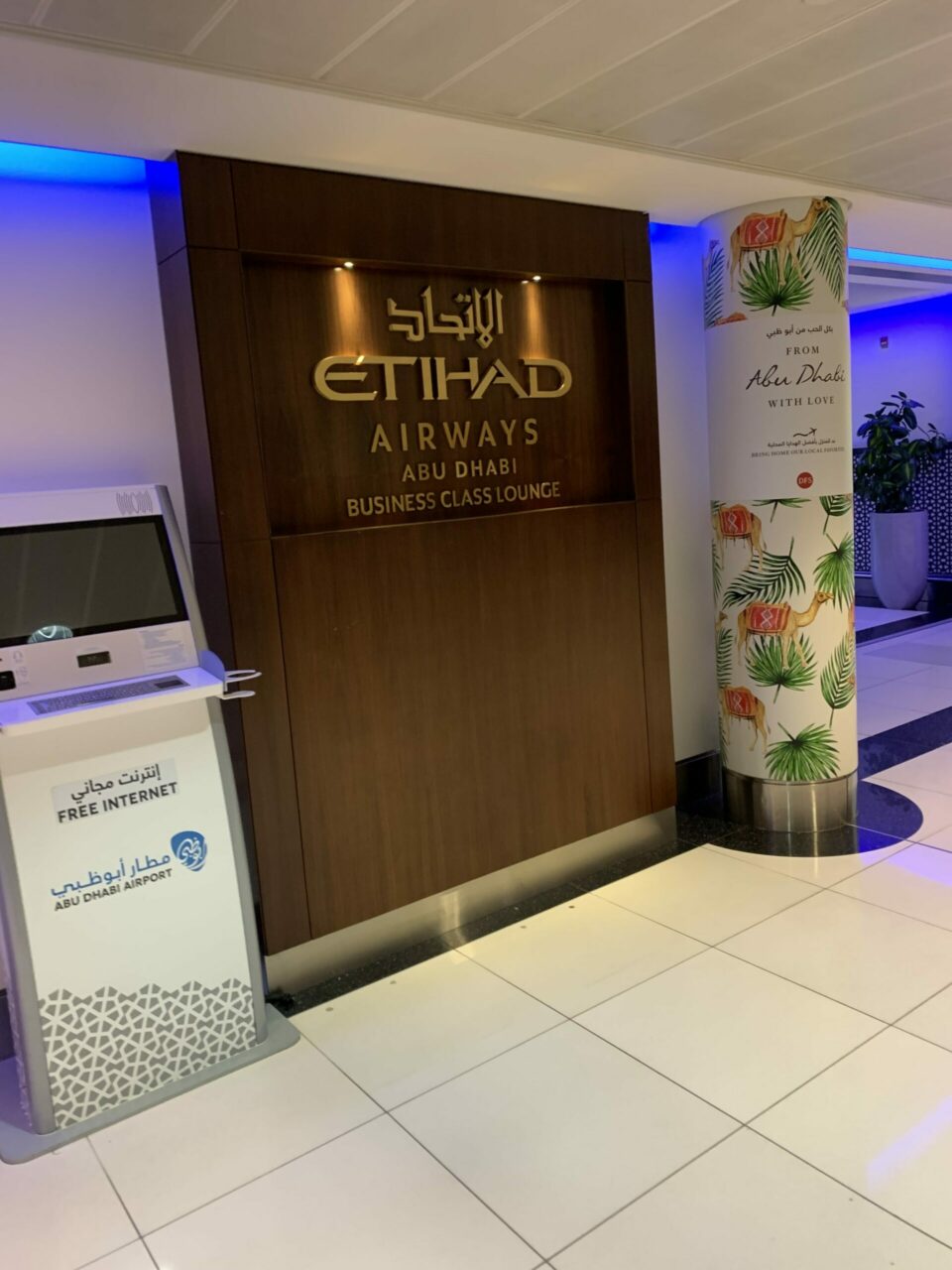 Abu Dhabi is Etihad's home airport, but I'm sorry to say that despite this their business class lounge was really lacking.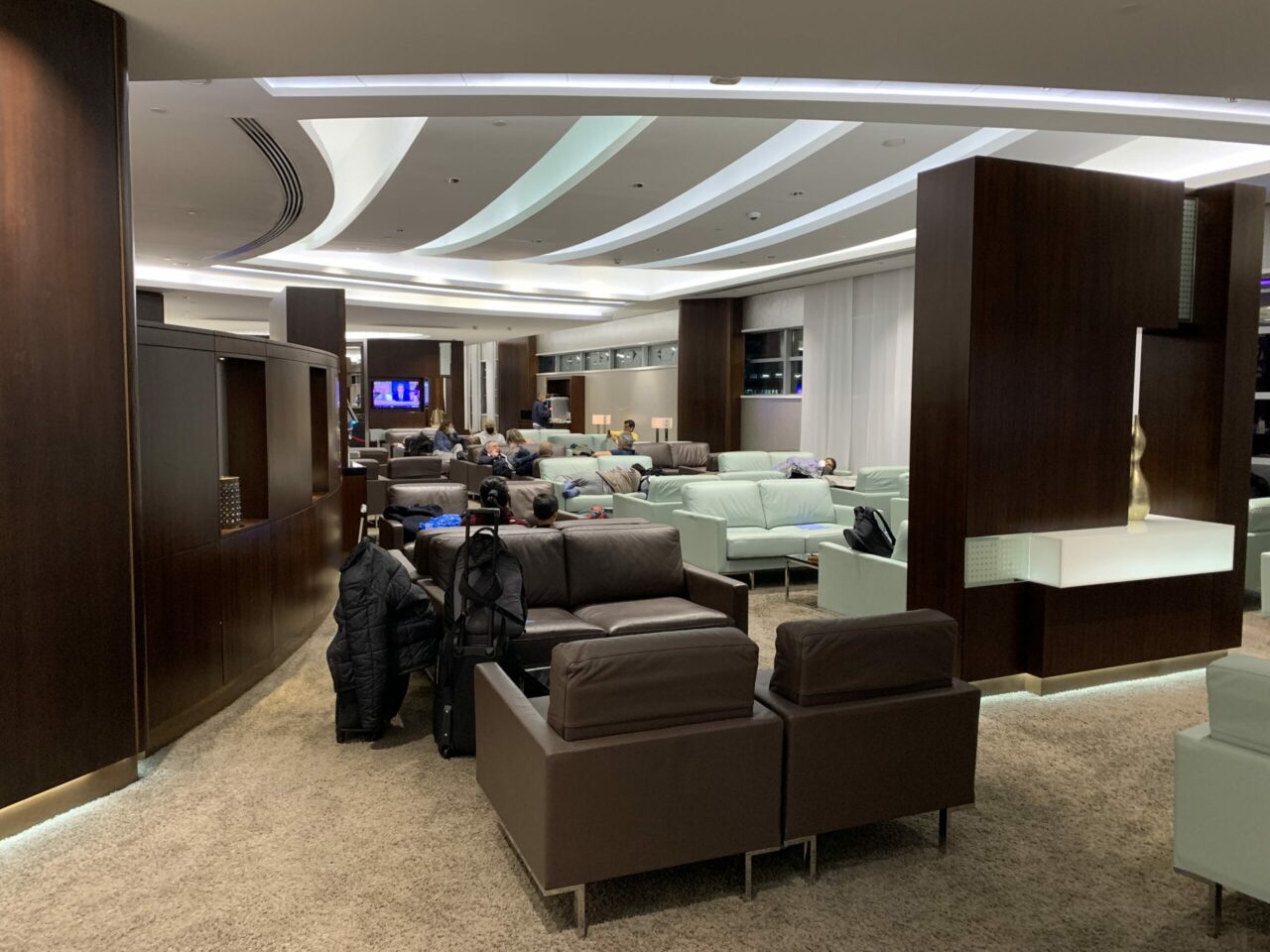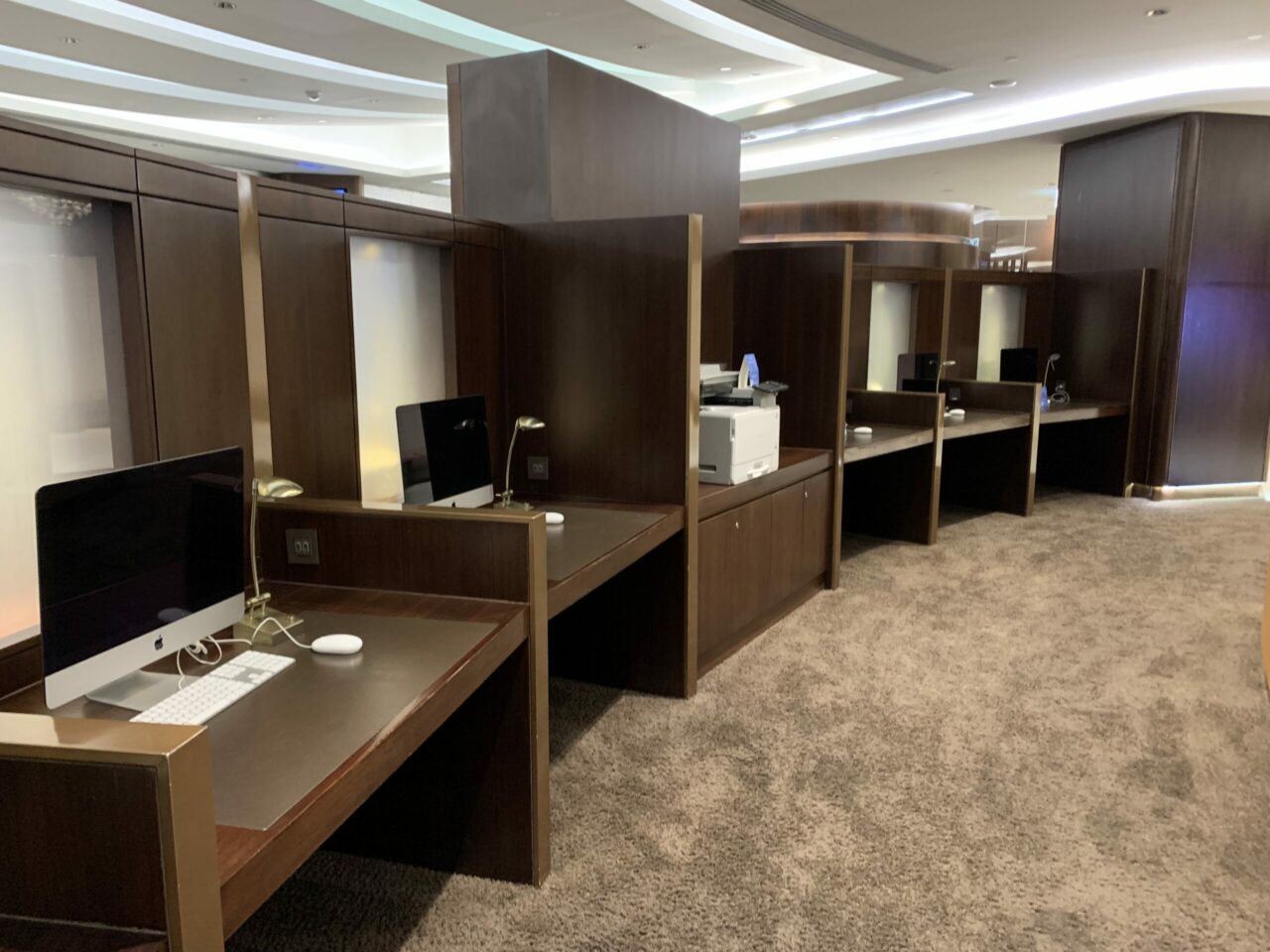 It was pretty large in floorplan, with ample seating spread over several differently-zoned areas, but the seating was not particularly relaxing or comfortable, and it all felt a little mundane.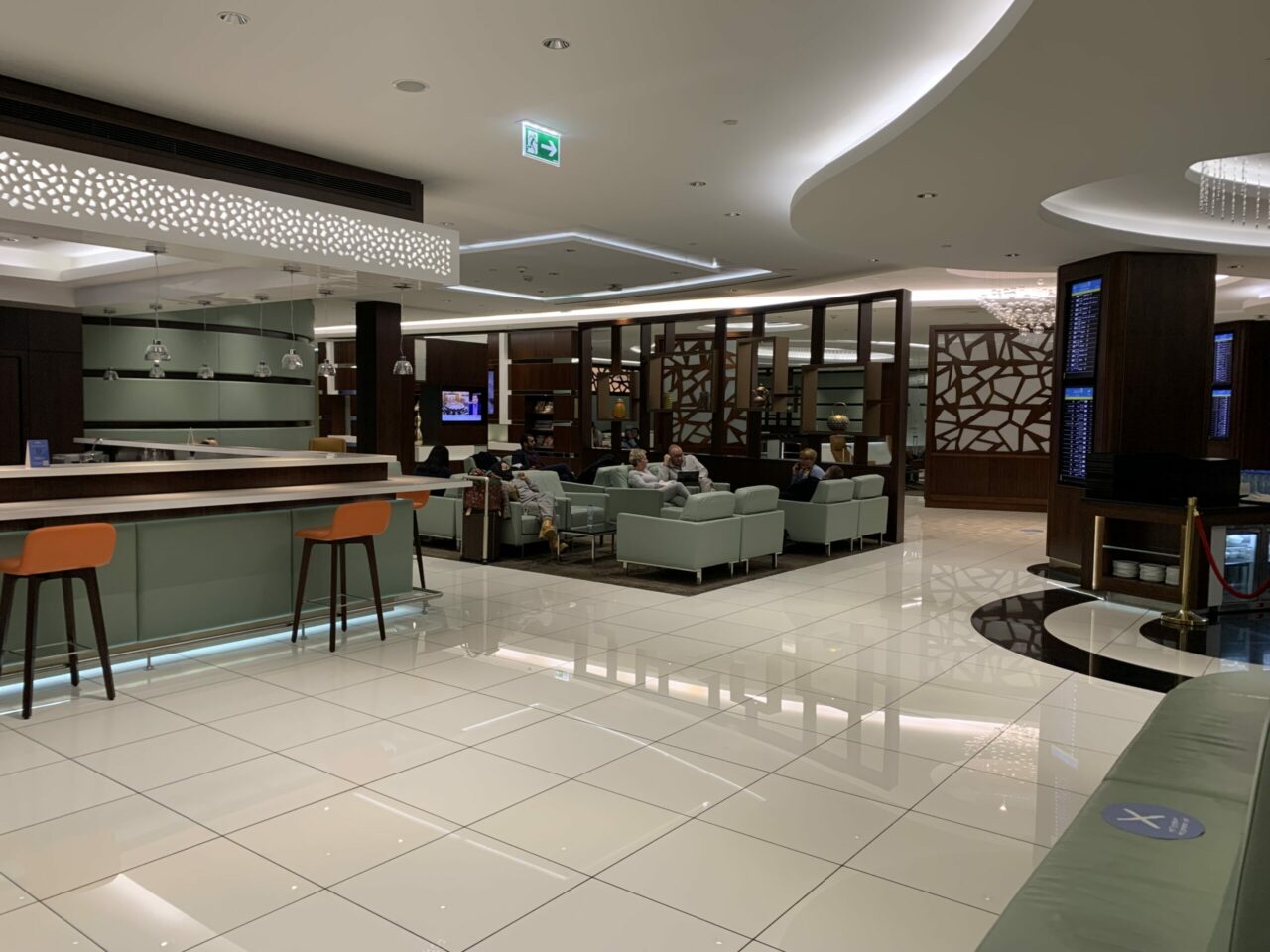 To be fair it could have been the lateness of the flight (it was in the early hours), but despite the space being spotless and well-staffed, it felt a little soulless. Even the food and drinks offerings were uninspiring.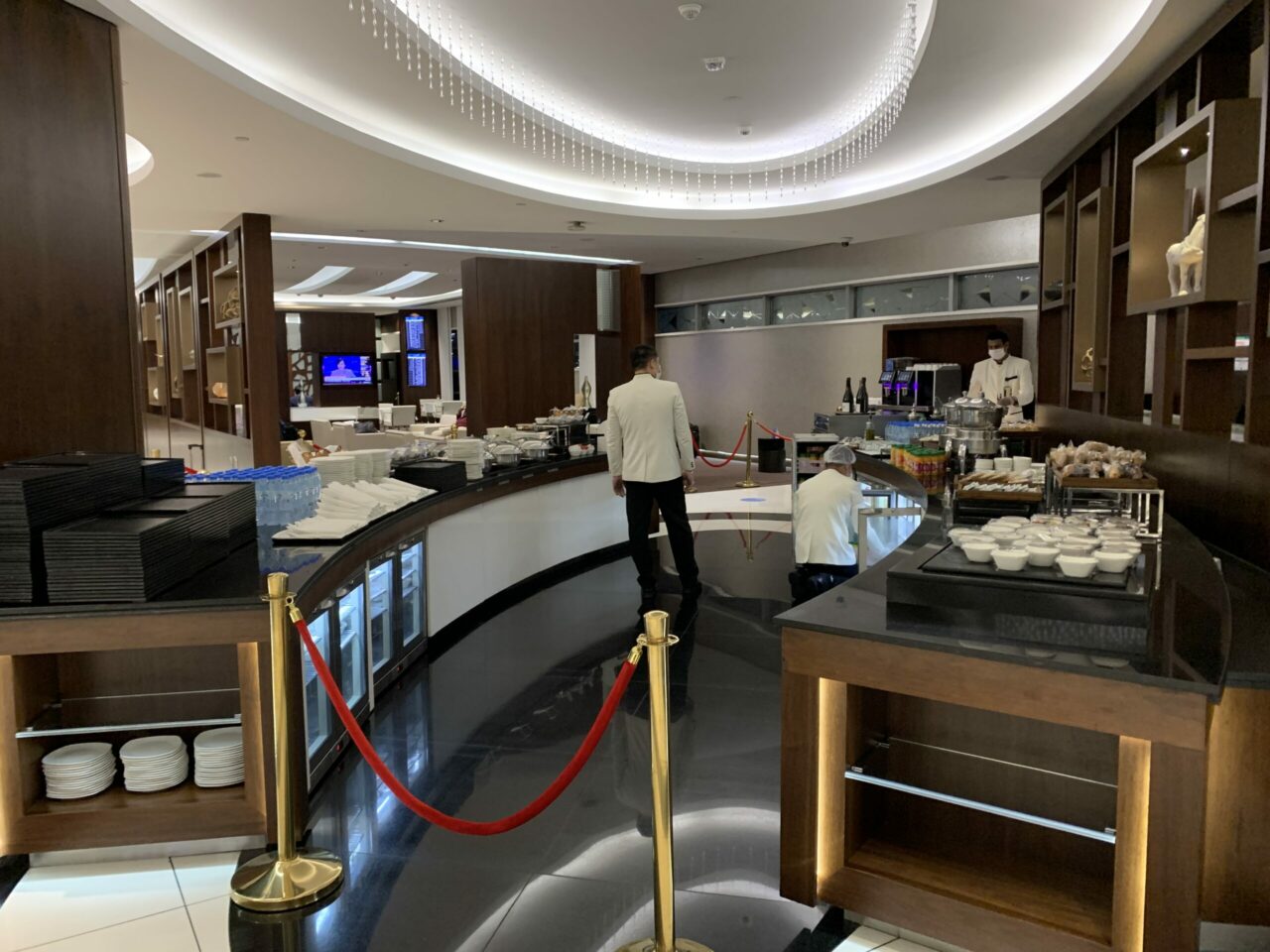 There was a children's play area (clinical and tidy, and empty), and a first-class zone roped off (occupied but didn't look too much better), plus a spacious (but again, dispiriting) business centre area.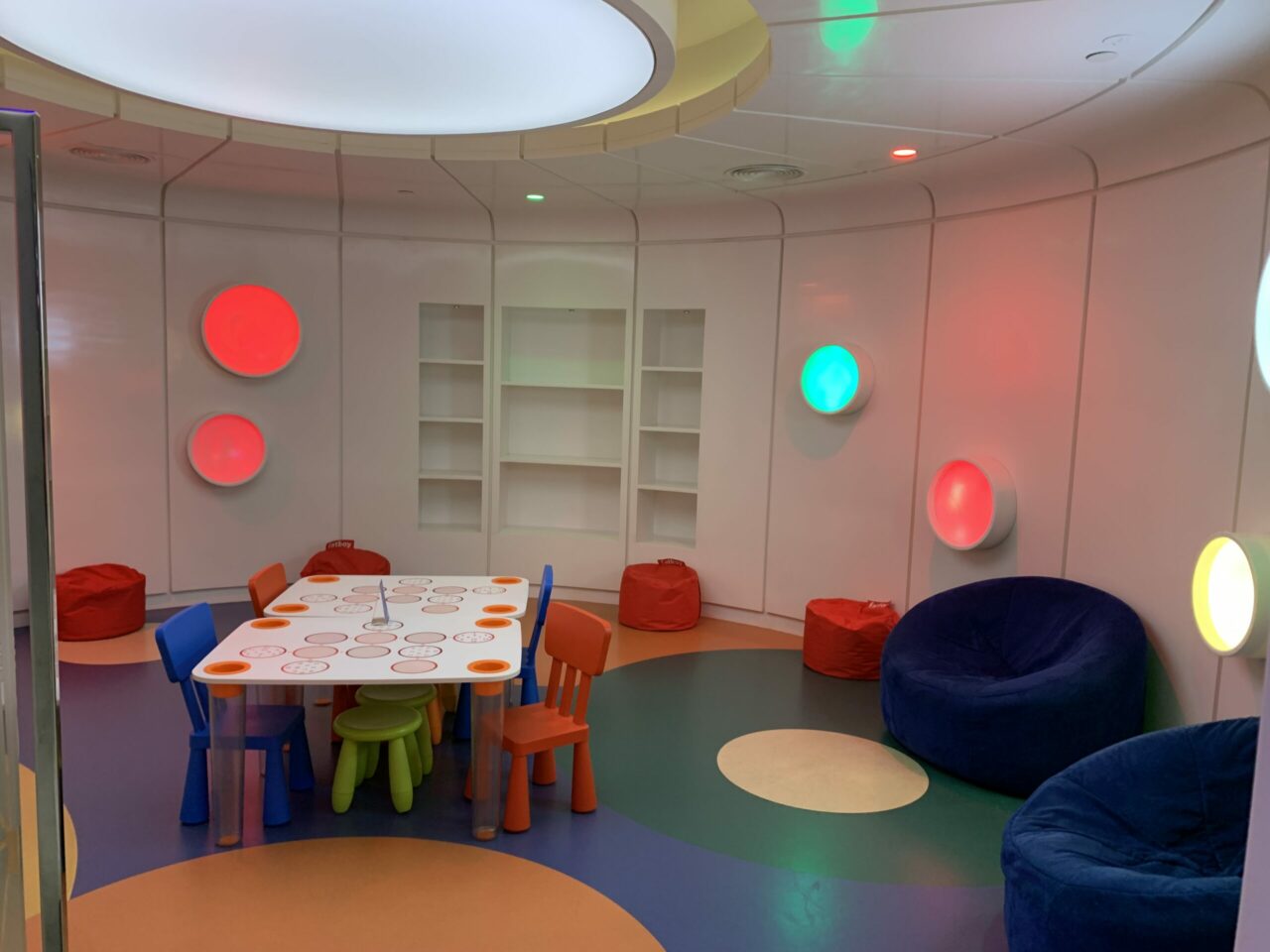 Happily, things improved when onboard, as Etihad has a solid hard product and onboard soft experience, but for a flagship home market lounge, it left something to be desired.