This is a review of Etihad business class lounge in Abu Dhabi Terminal 3. You can read my review of my Etihad business class short-haul flight here.
Location
The lounge is located in Terminal 3, near gate 36.
Lounge
The Etihad business class lounge in Abu Dhabi Terminal 3 is a little bit of a walk from check-in, but it was close to my gate, which was handy. It is in a completely different area from the First class lounge.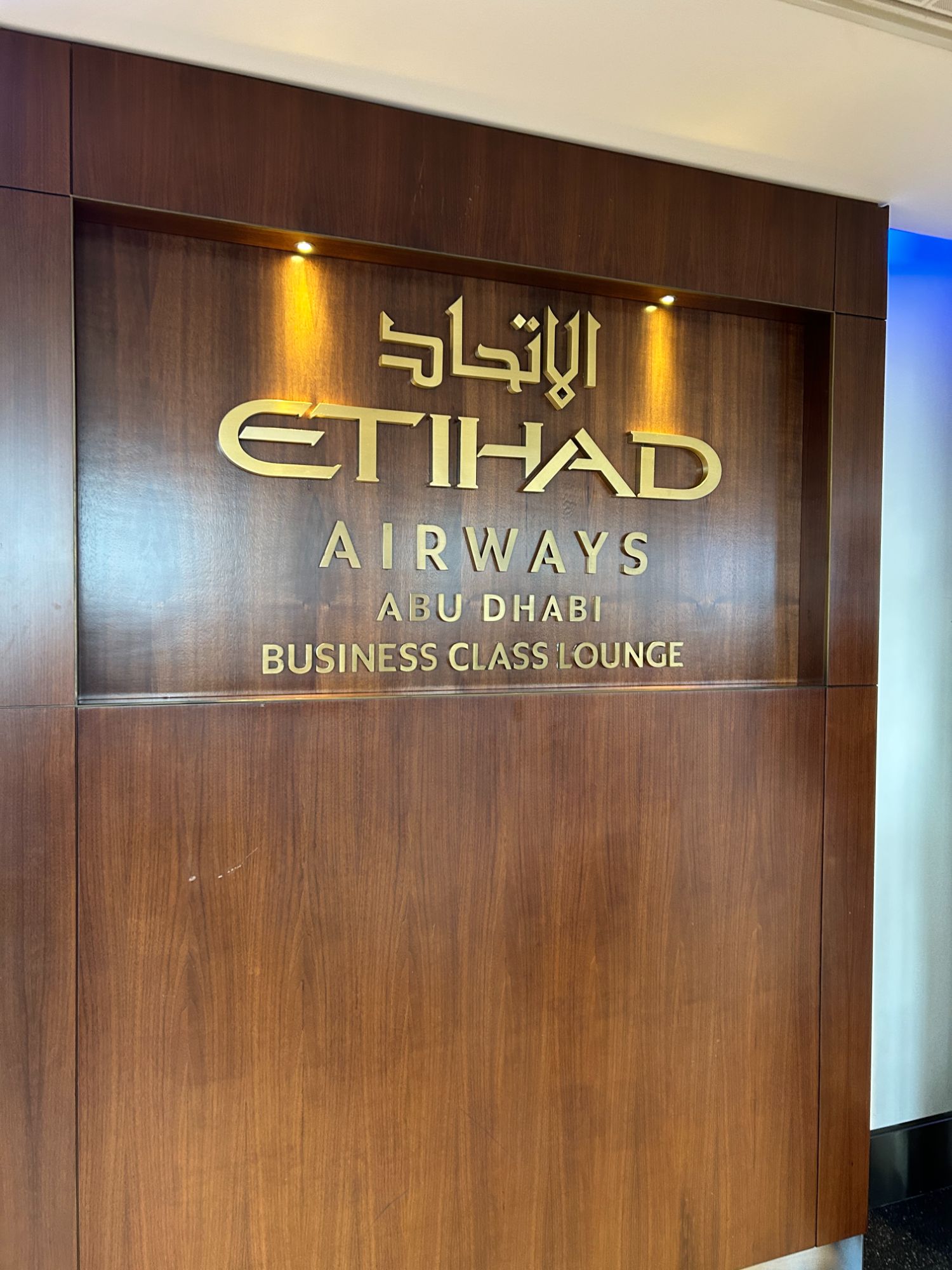 I had heard about the Etihad business class lounge in Abu Dhabi Terminal 3 being very busy but it was relatively peaceful when I entered at around 7.30am. As you first enter there is a luggage storage area which is managed by the staff if you want to leave anything.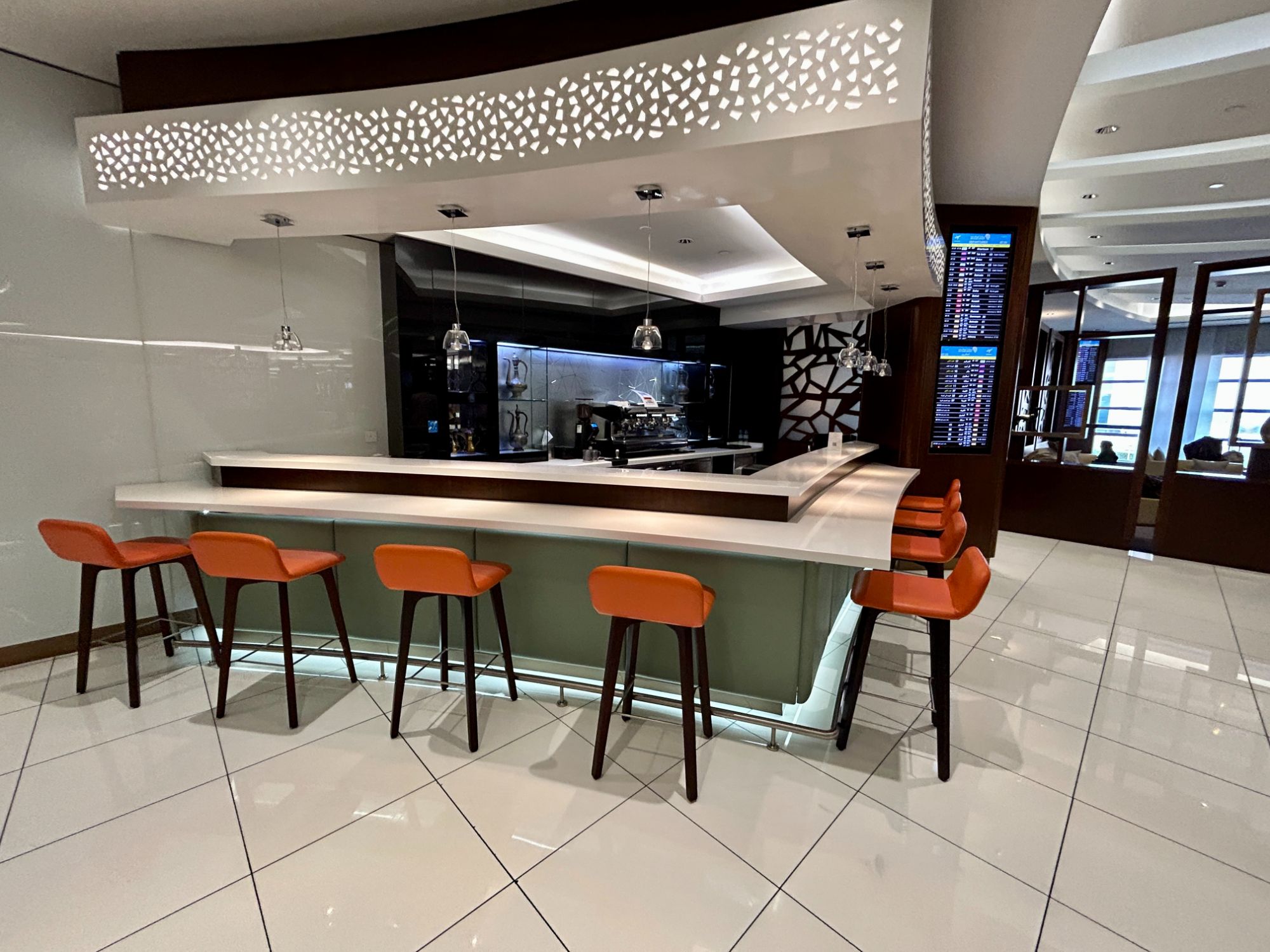 I headed straight for one of the two buffet areas. This one had an unmanned bar and a dining area with plenty of available tables. I noticed tables being cleared and cleaned very regularly.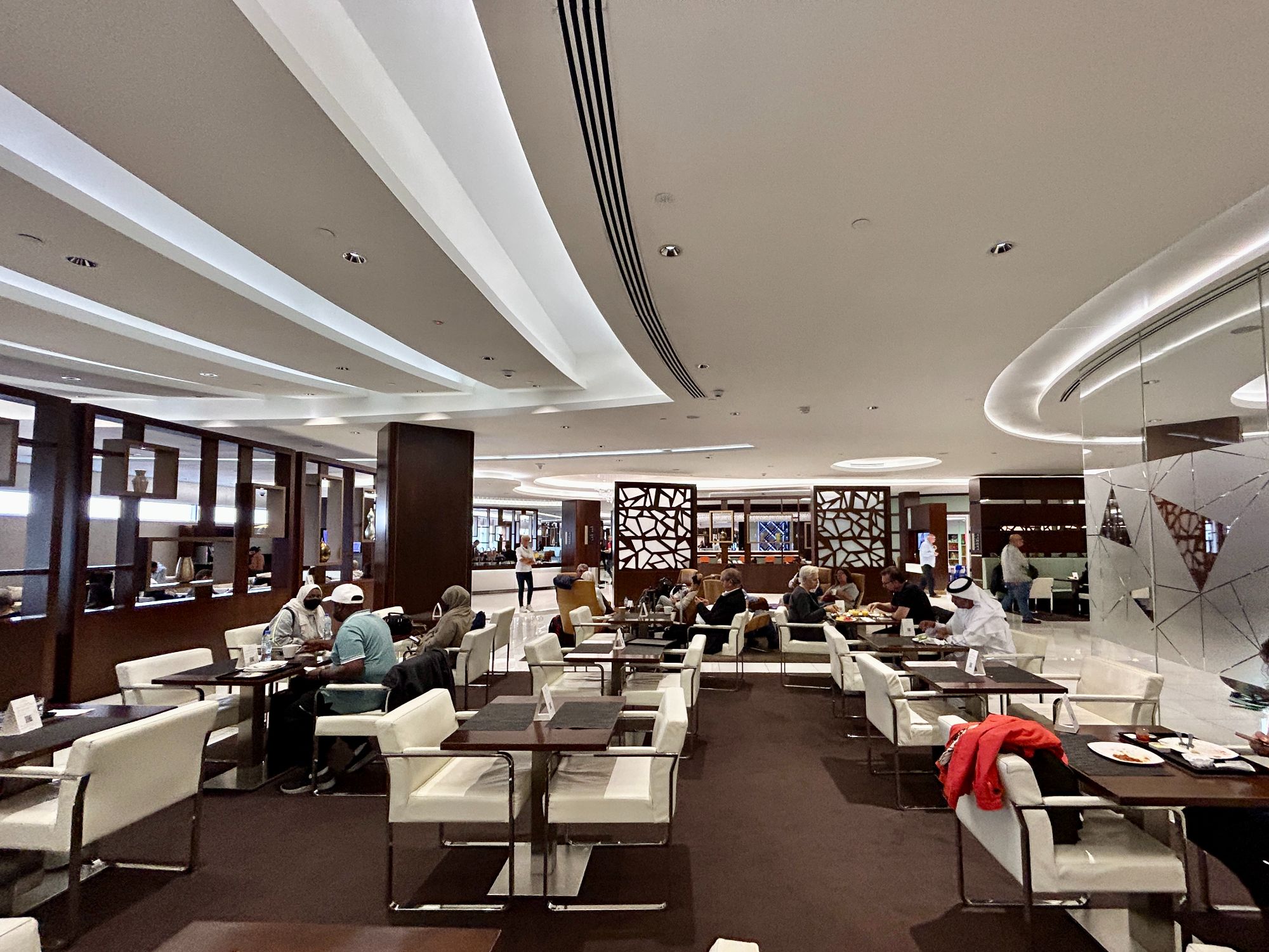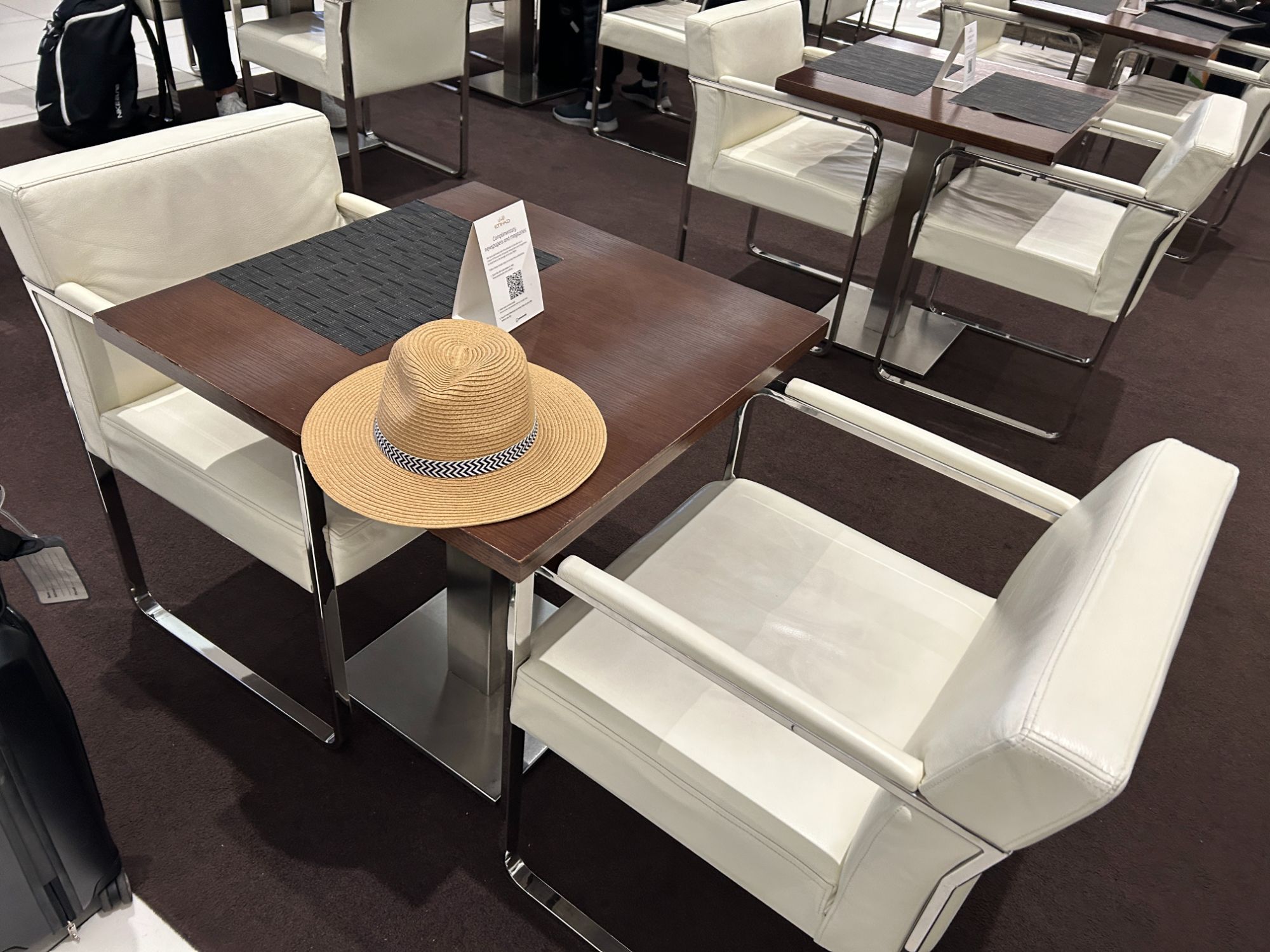 The buffet had a good range of hot and cold dishes for breakfast, including local specialities and more traditional cooked items, pastries and fruit.
There were only soft drinks in this area, including bottled water, sodas, juices and lemon mint drink.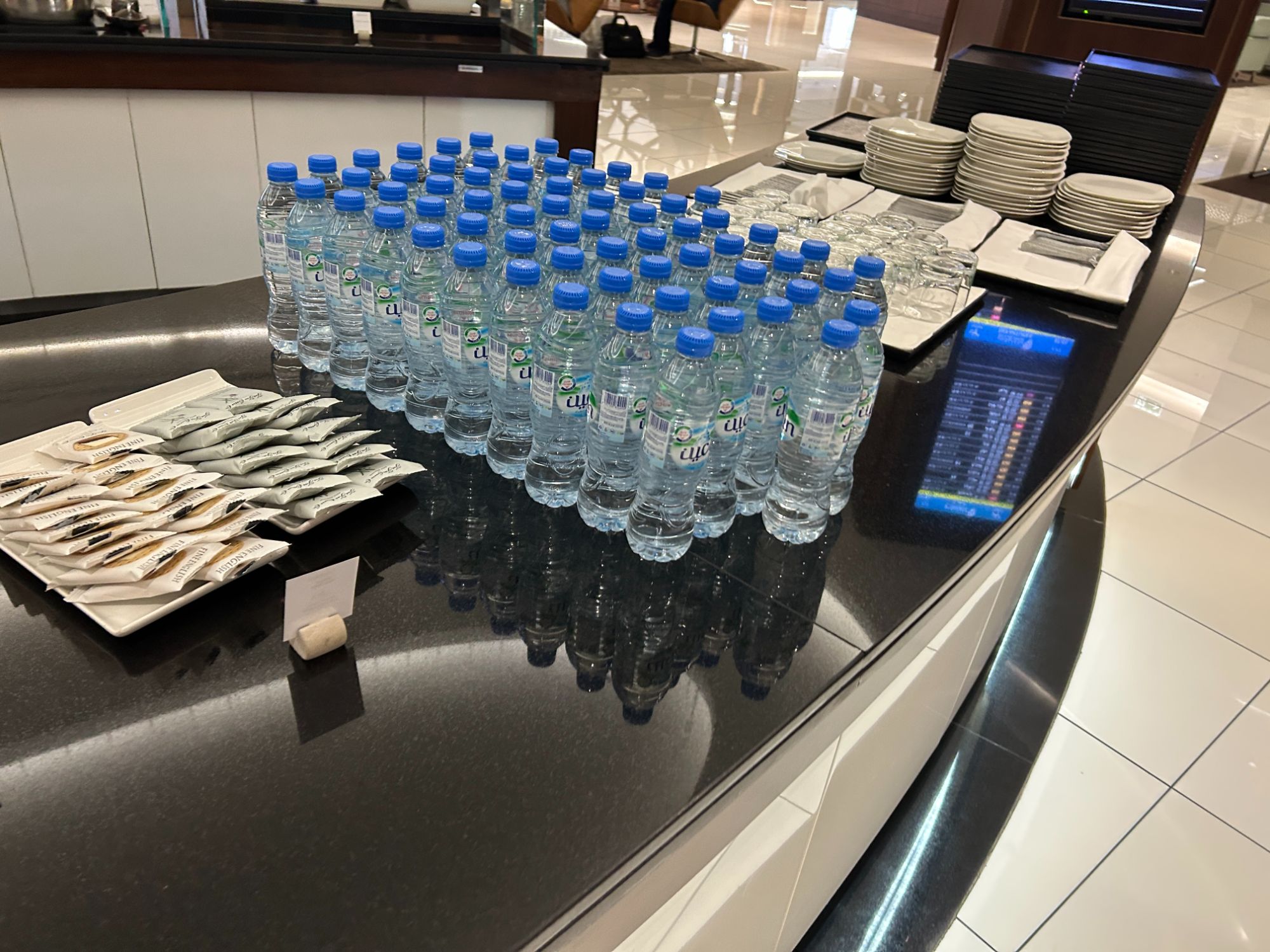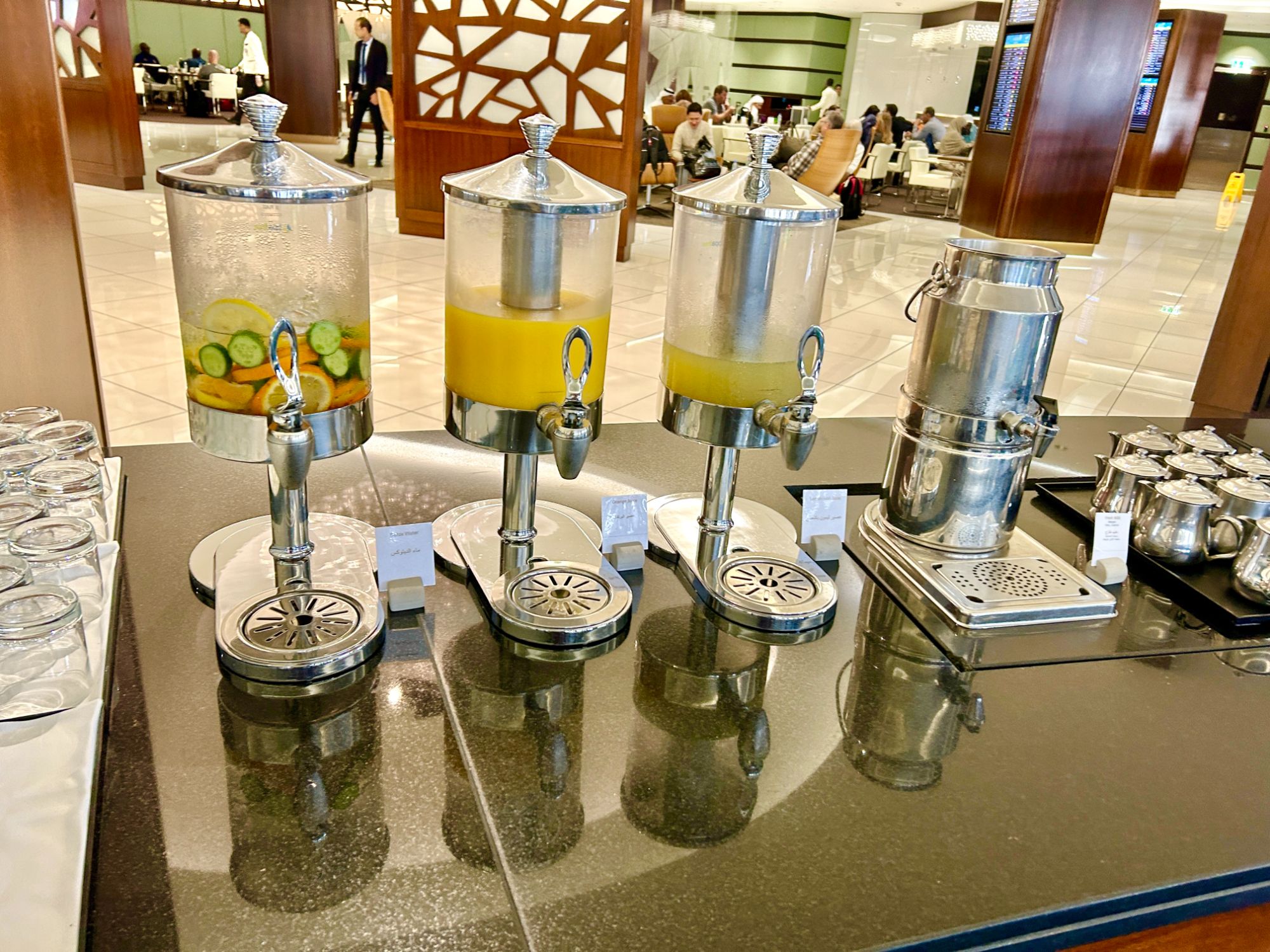 I had a tasty selection of local dishes including foul medames which I recommend if you haven't tried it. It's a bit like a cross between baked beans and refried beans but with subtle spice and a selection of fresh toppings such as coriander or chopped onion and tomato.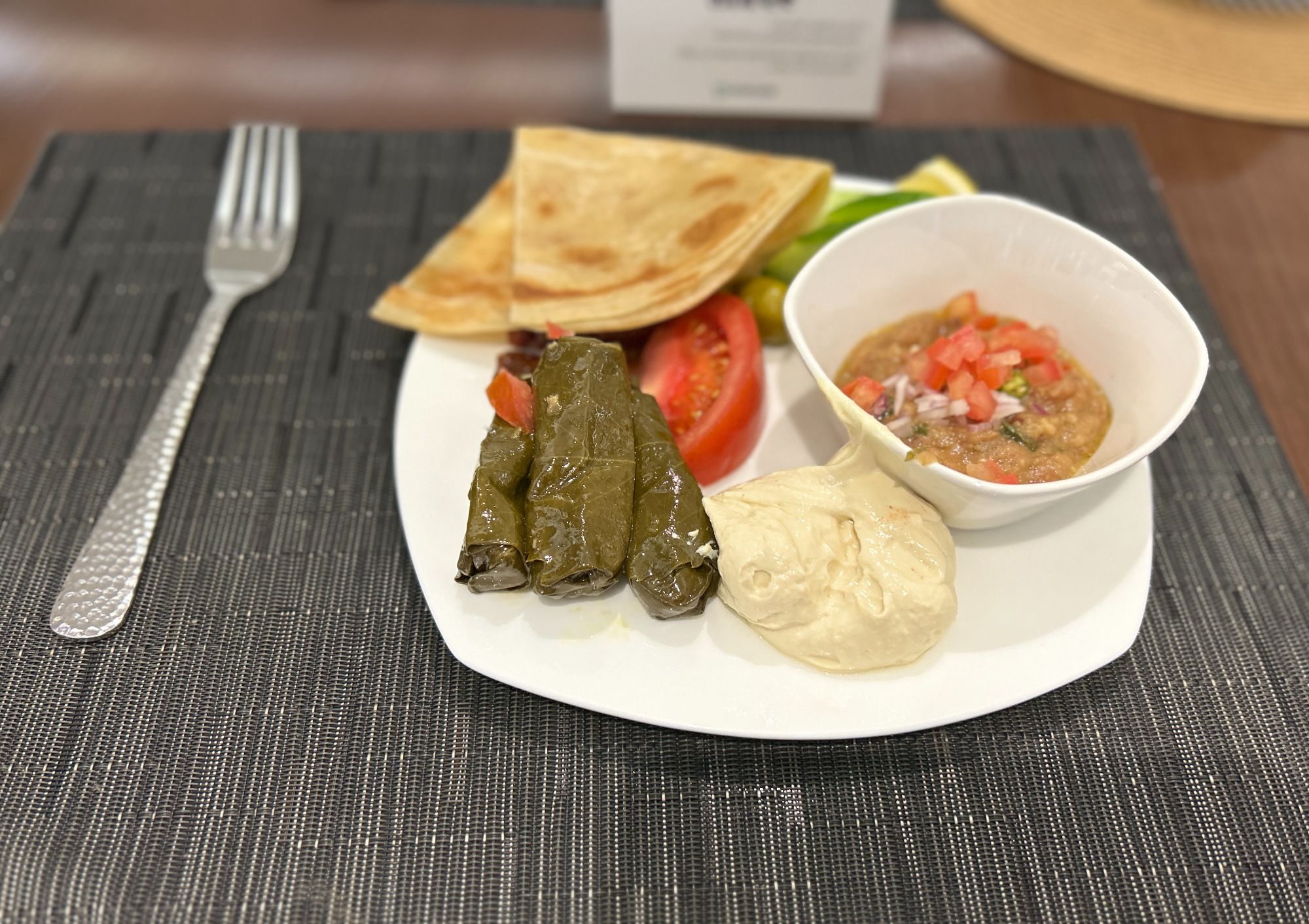 There was a second area with a small buffet and dining area which also was by some coffee machines.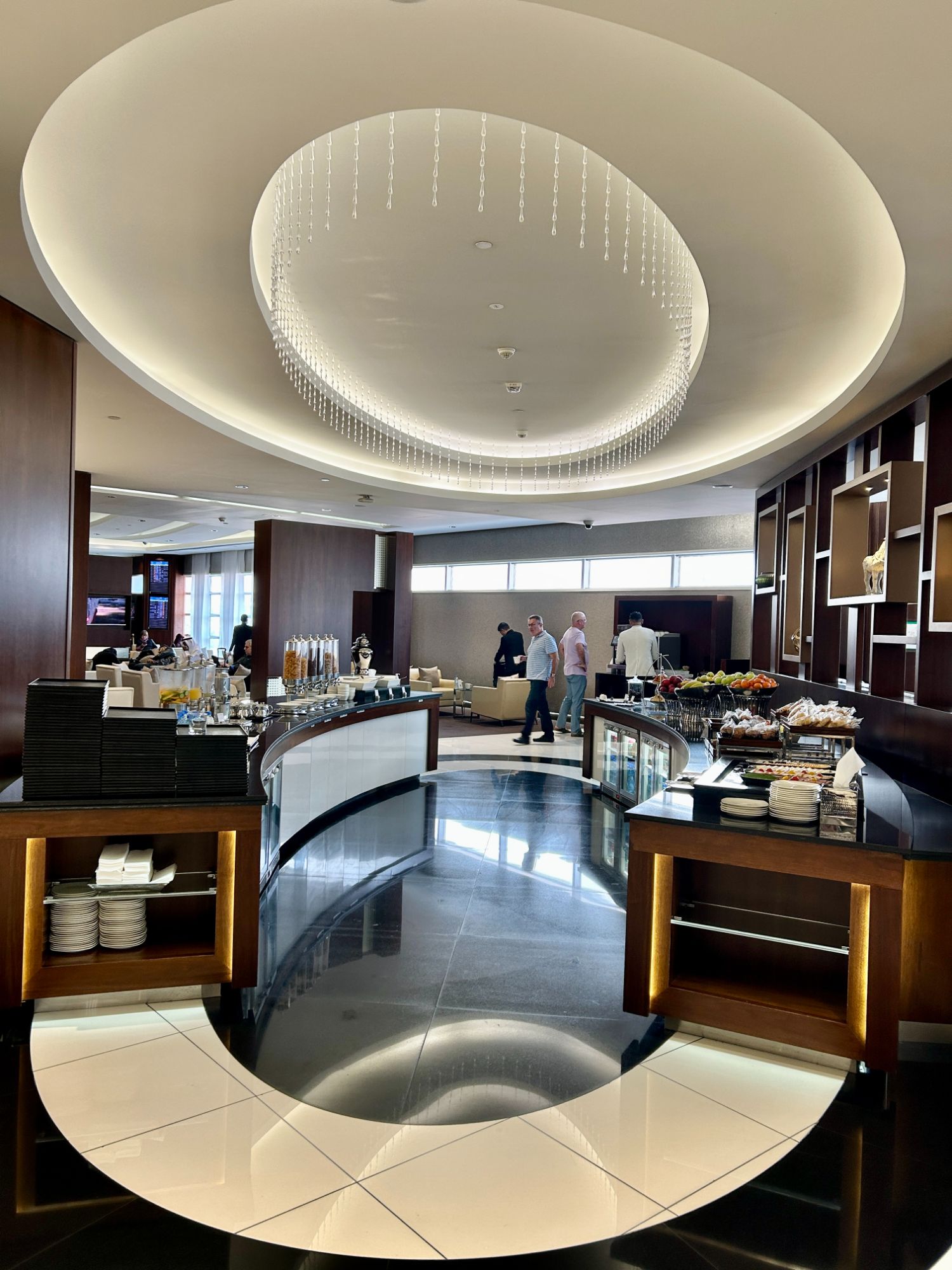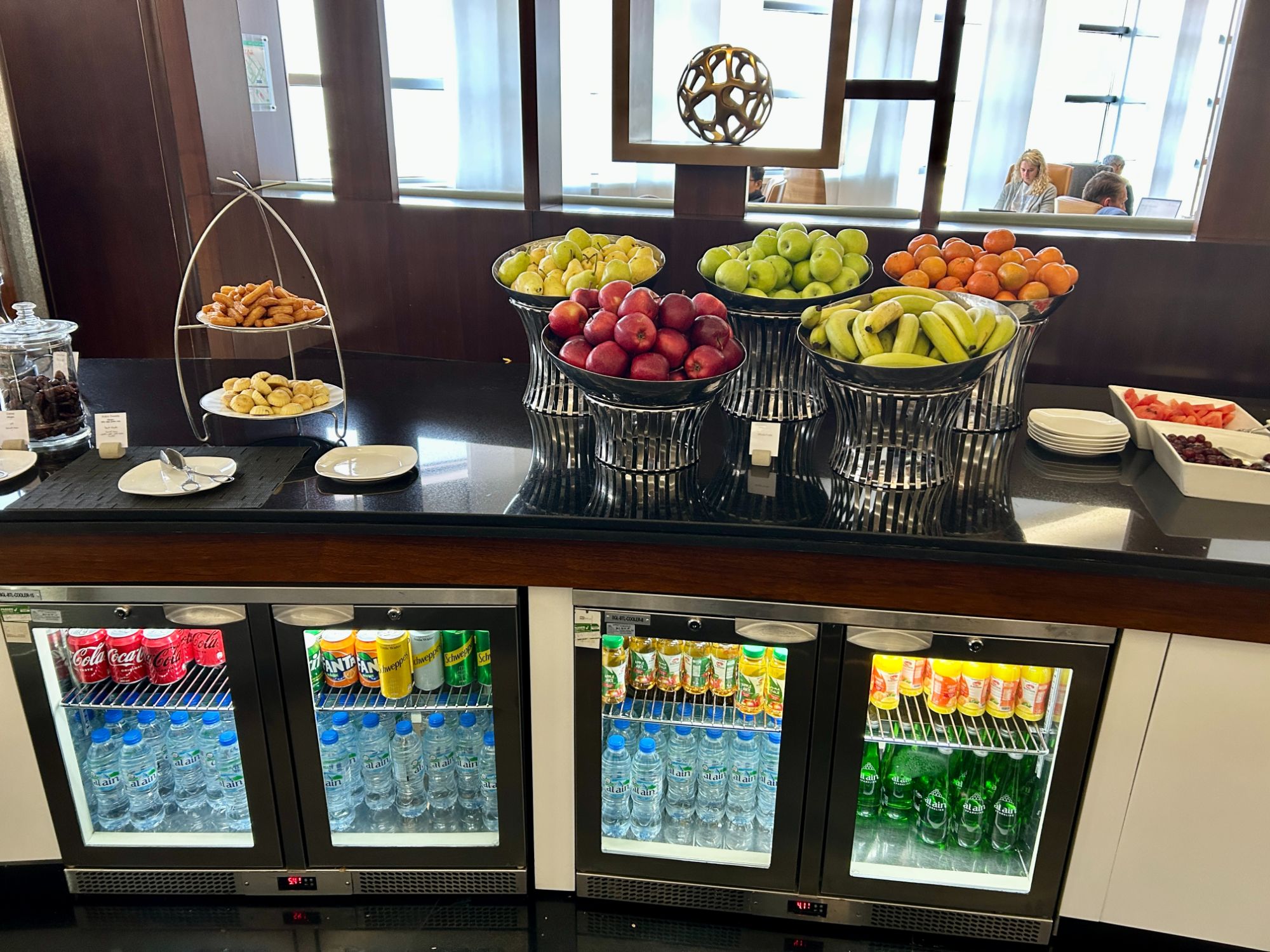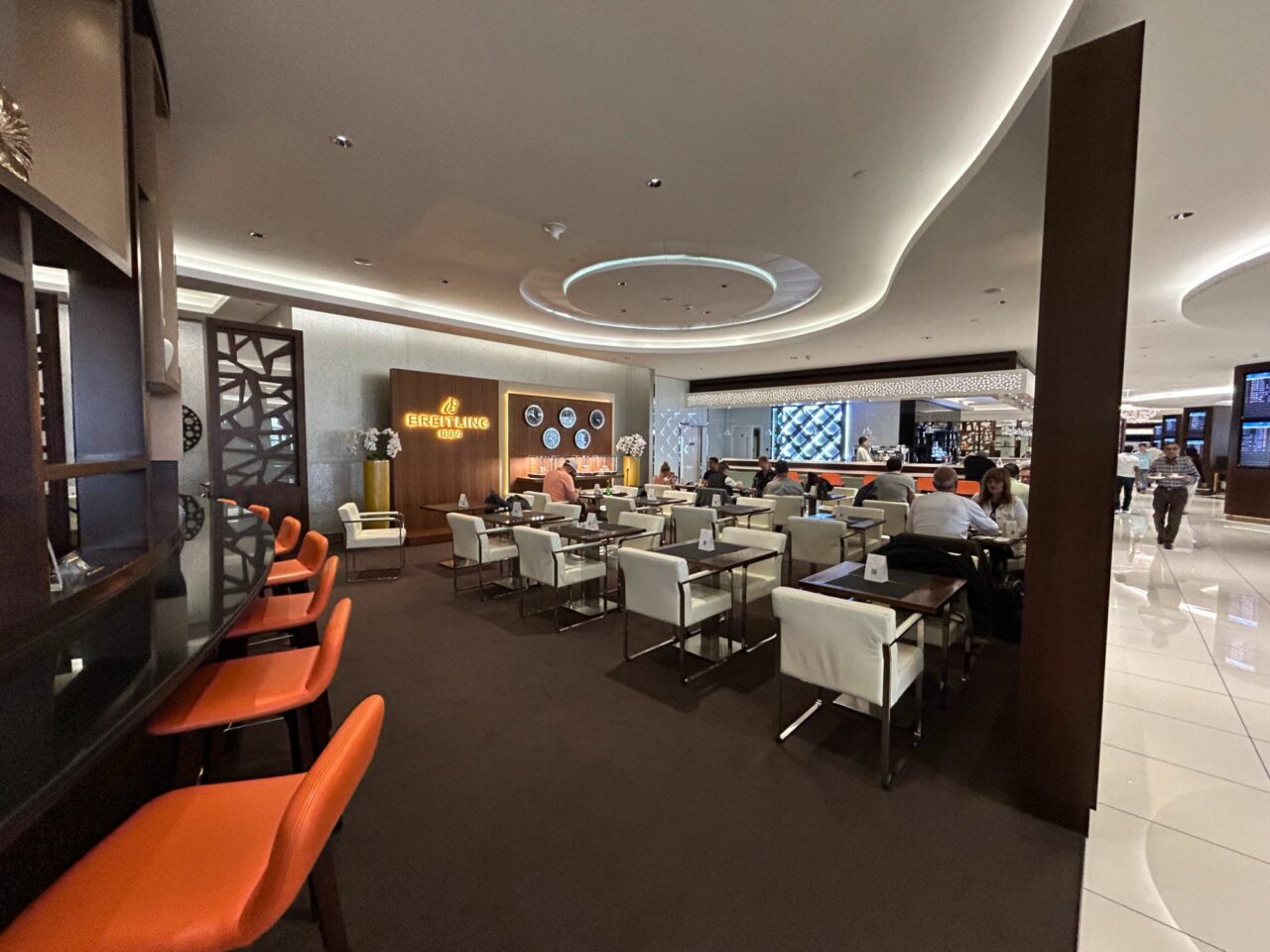 The bar had a full selection of alcohol with wine and champagne as well as spirits.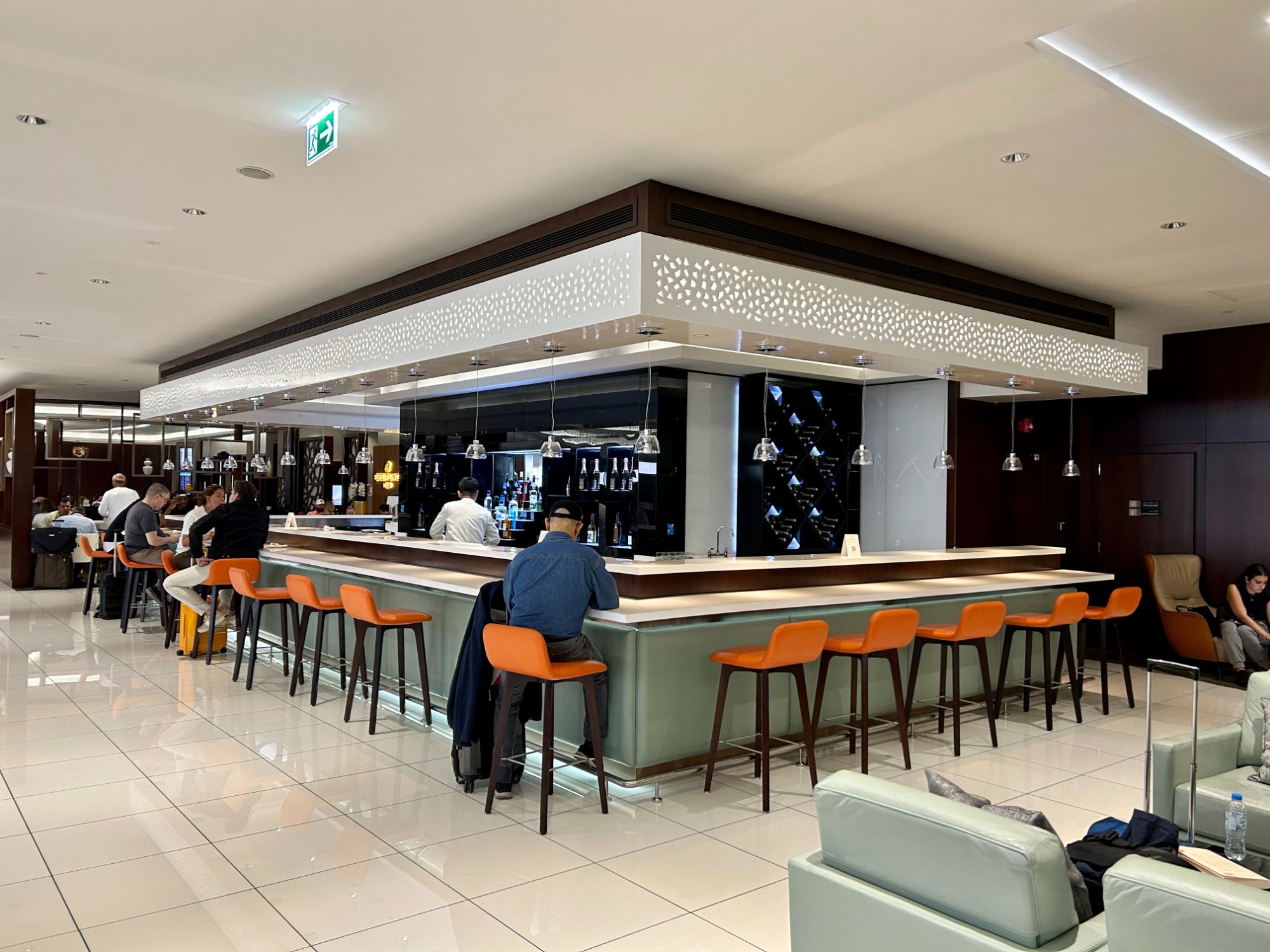 The champagne was Duval Leroy and there were three red wines and two whites to choose from as well.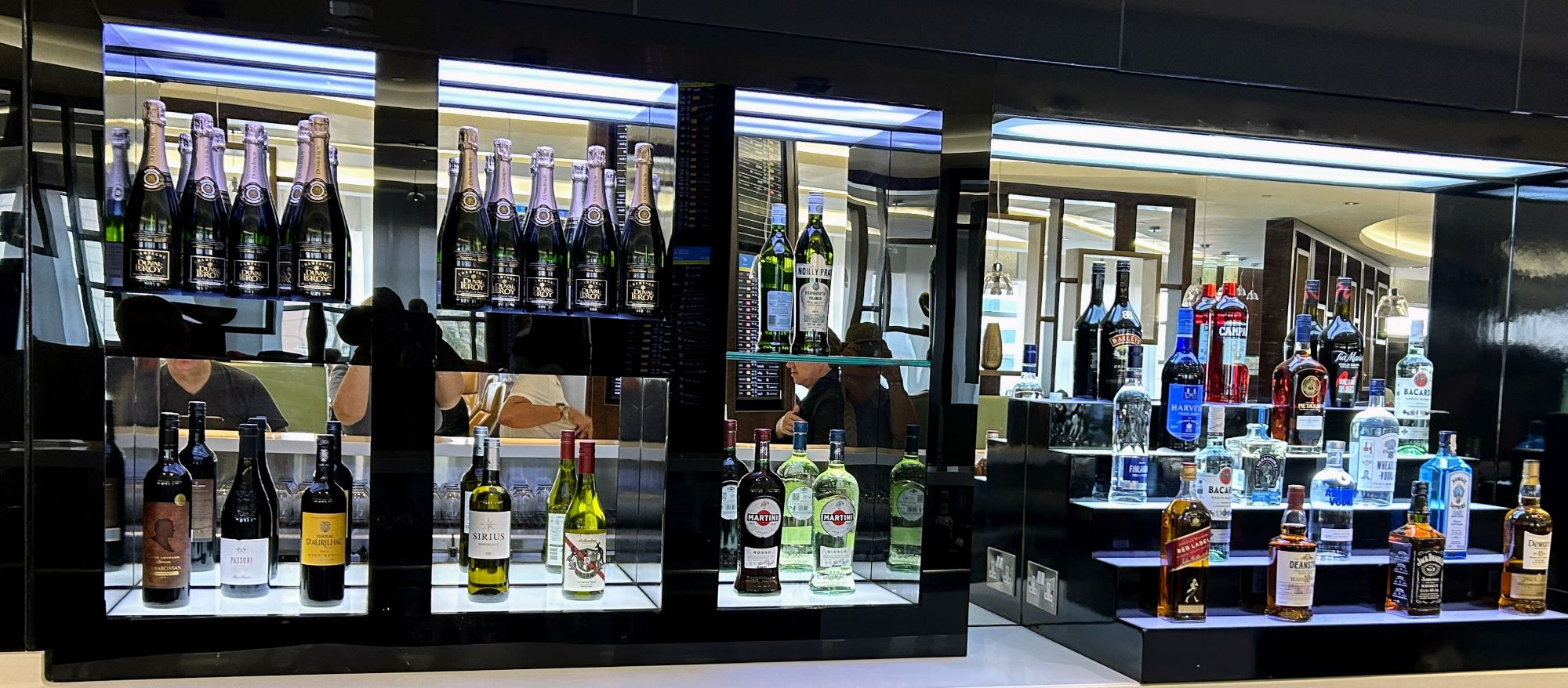 The selection of spirits was good but they were not overly premium brands with the gin being Bombay Sapphire.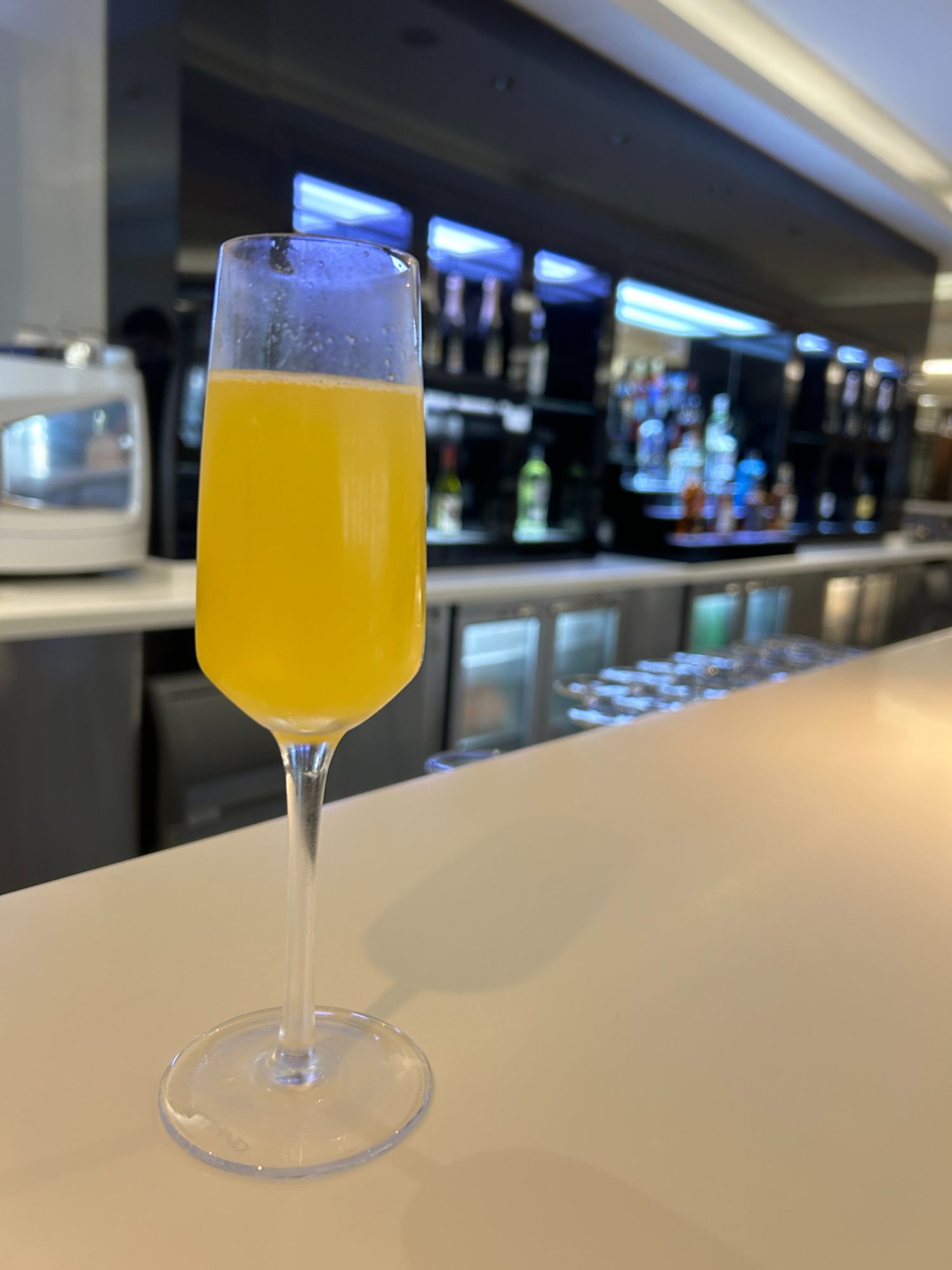 There were two different seating areas with comfy sofas and chairs. I liked the partitions in the lounge that divided sections but allowed you to see through and were decorated with interesting objects.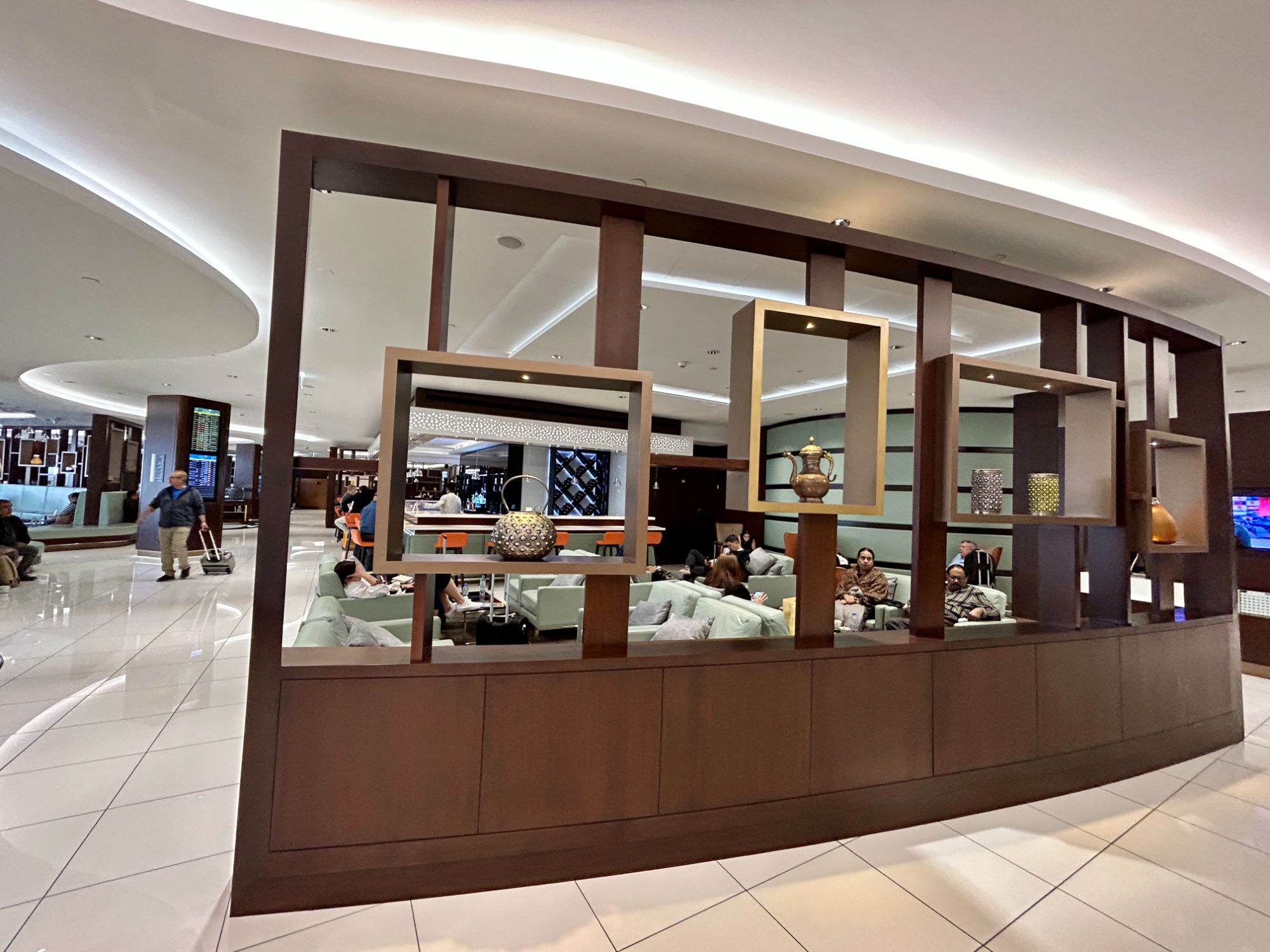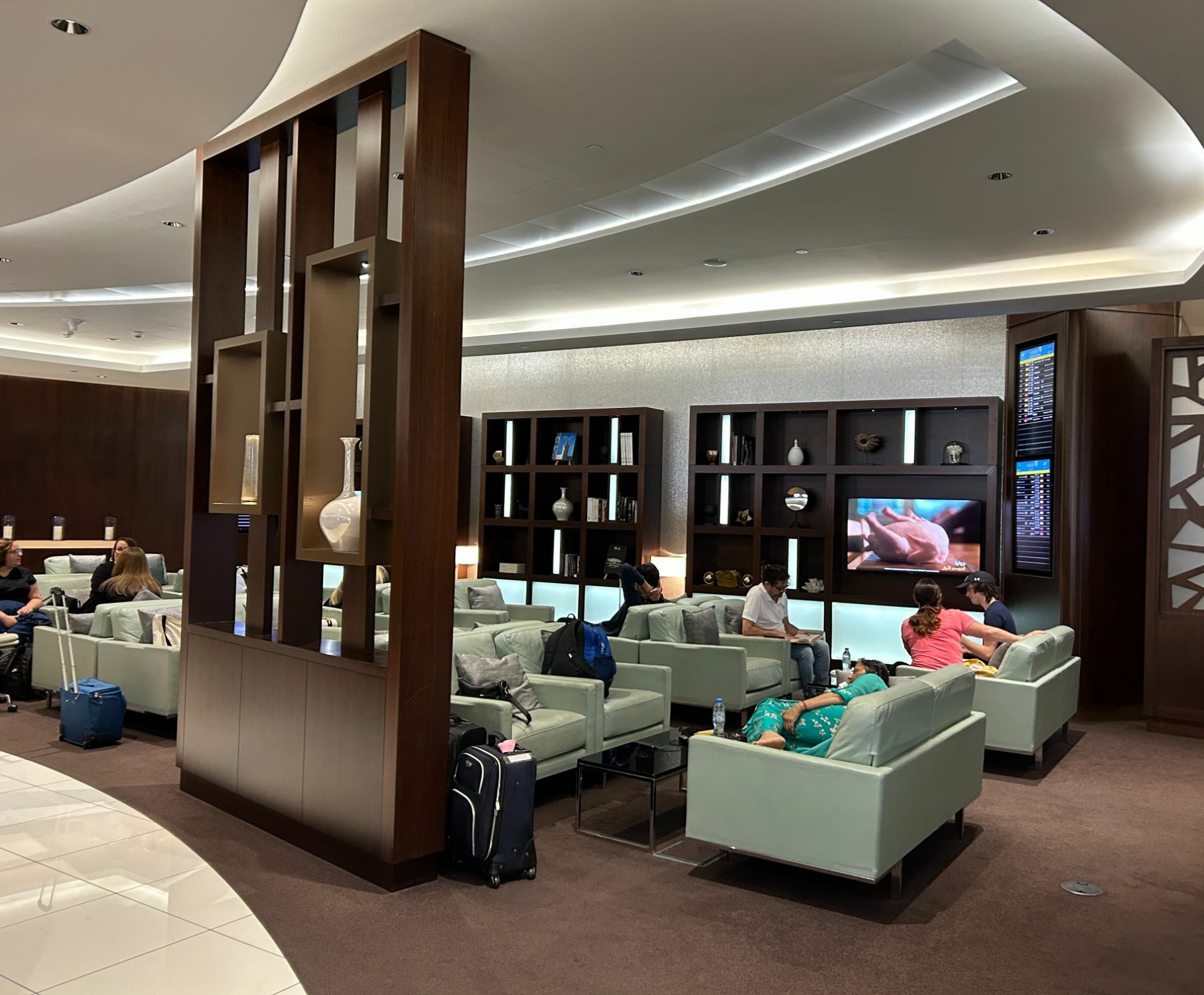 There was a small range of magazines as you walked in, as well as Press Reader QR codes to allow you to download newspapers and magazines.
For those travelling with children, there is a separate kids room for them to play in. Good news for everyone else who can enjoy the peace and quiet!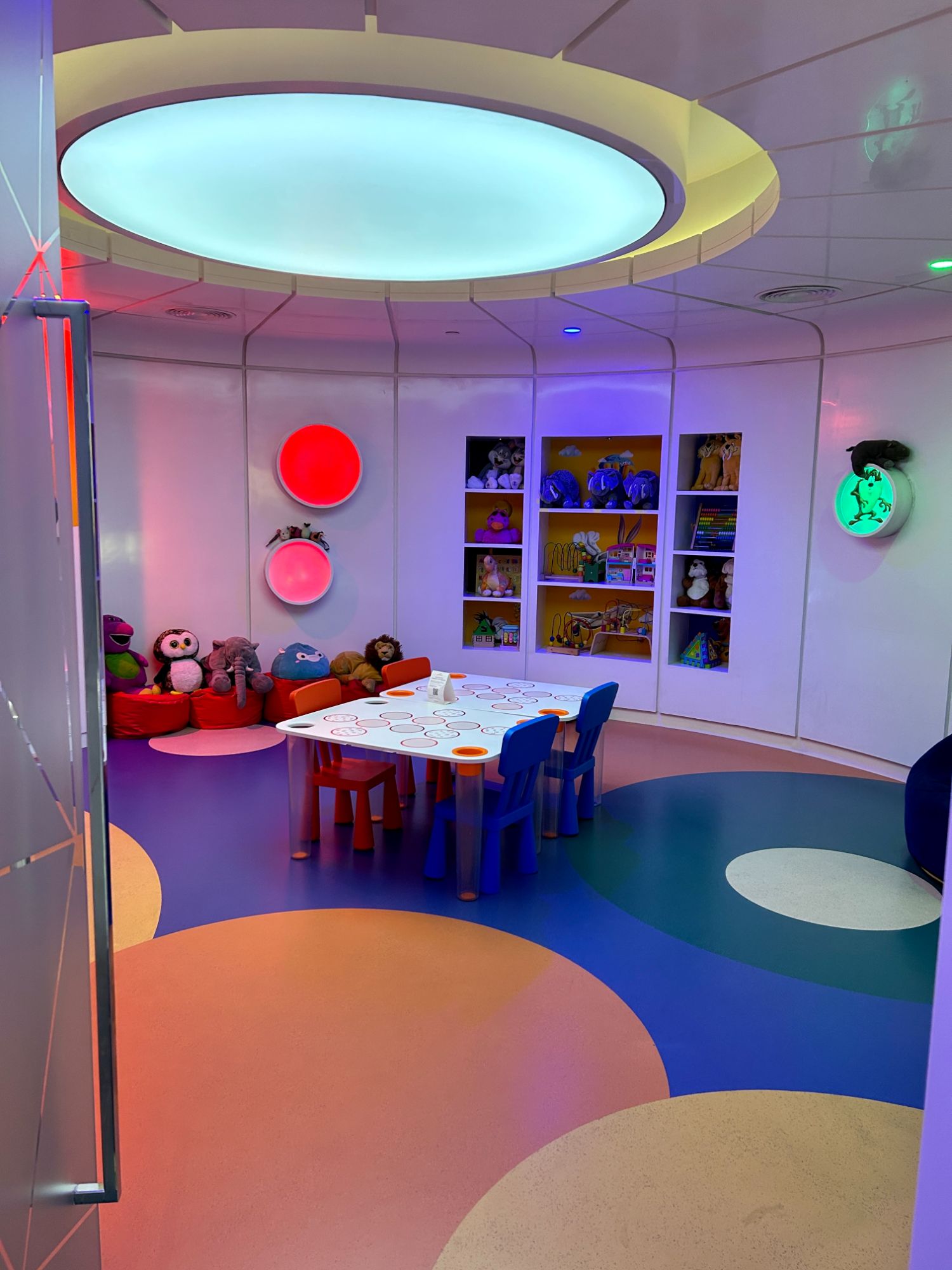 If you wanted to work there is a business area with desks, some of which have a Mac computer to use. There is also a printer.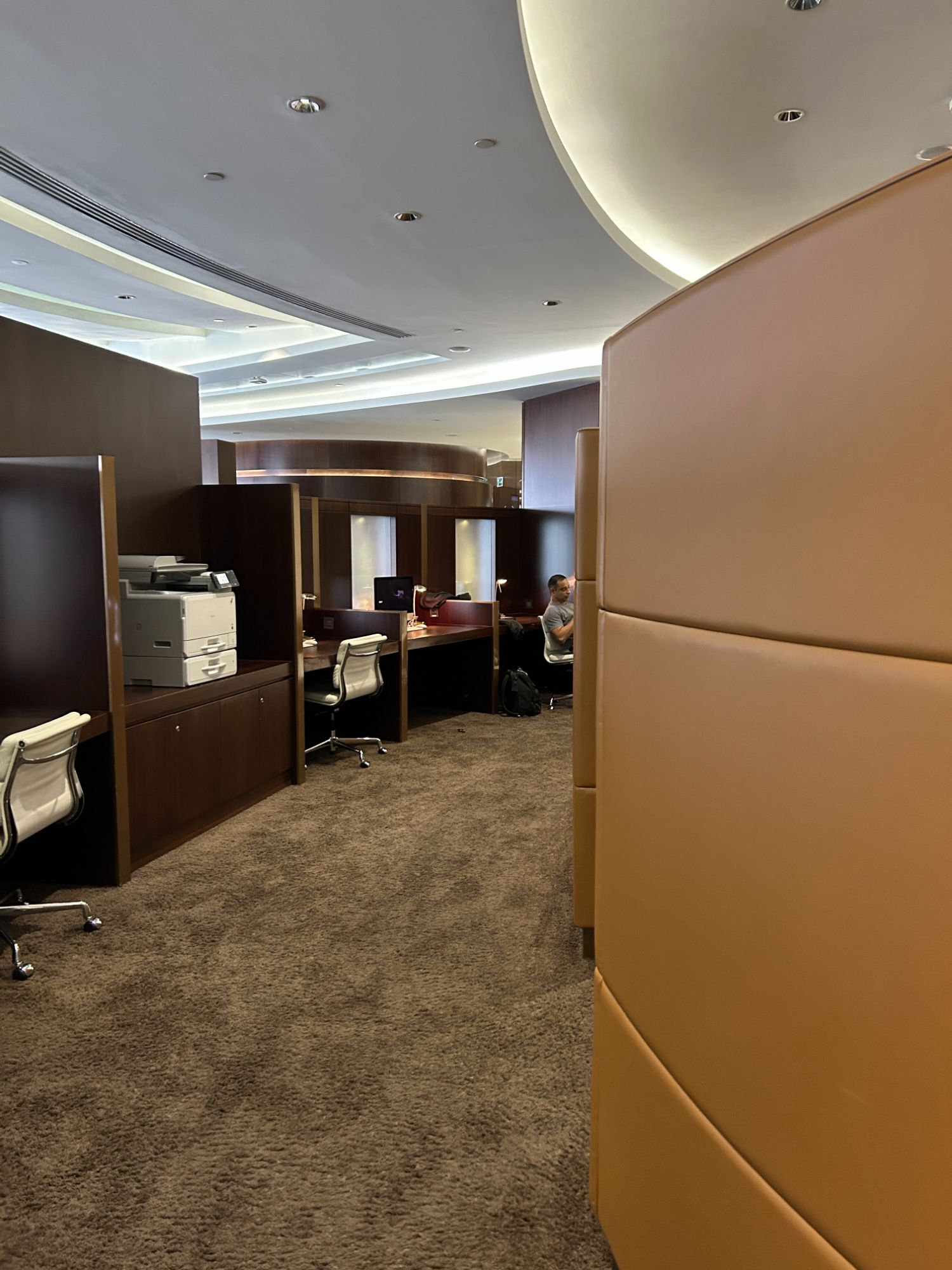 There are showers available, and the toilets themselves were spotlessly clean and modern.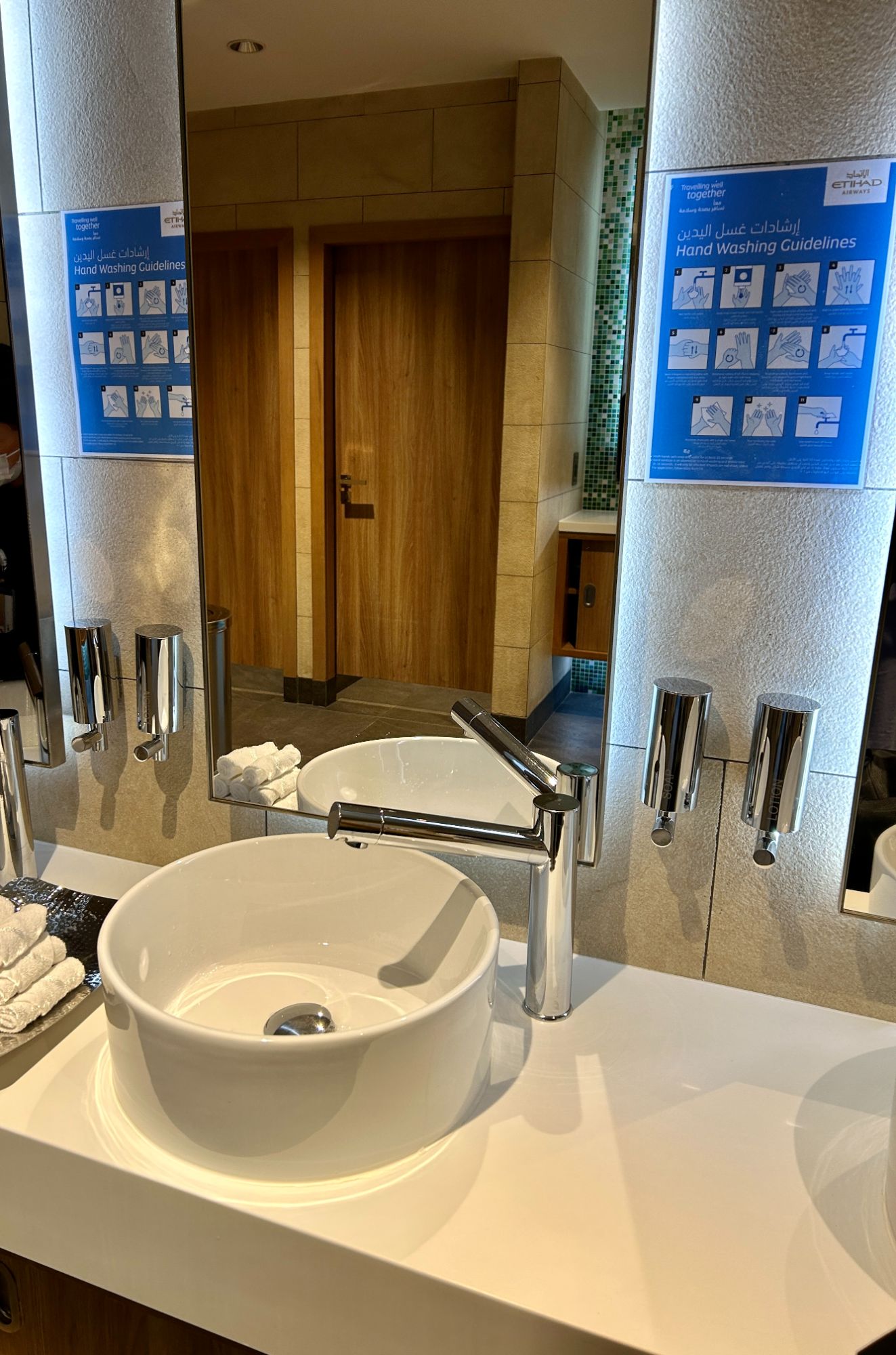 You can also upgrade to a private area within the Business Lounge, with dining for up to four people, your own lounge and TV for a fee.
Like our Etihad business class lounge in Abu Dhabi Terminal 3 review? You can read more Airline lounge reviews here.