British Airways Finally Unveils Its New Uniform – with exclusive photos
British Airways has today unveiled a new uniform for the first time in 20 years. It's hard to believe the current uniforms are 20 years old, as I think they have stood the test of time well.
The collection of garments, created by British fashion designer and tailor Ozwald Boateng OBE, will be worn by more than 30,000 of the airline's colleagues from Spring 2023. The uniform was originally announced during the airline's centenary celebrations but was delayed by the pandemic.
Sean Doyle, British Airways' Chairman and CEO, said: "Our uniform is an iconic representation of our brand, something that will carry us into our future, representing the very best of modern Britain and helping us deliver a great British original service for our customers. From the very start this has been about our people. We wanted to create a uniform collection that our people are proud to wear and with the help of over 1,500 colleagues, we are confident that we have delivered this."
The collection features a tailored three-piece suit for men with regular and slim fit style trousers and dress, skirt and trouser options for women, as well as a modern jumpsuit – which is an airline first. A tunic and hijab option has also been created.
I hate to point it out, but there is a very good reason why no airlines have jumpsuits… I'm going to be a bit sexist here, but you can tell a man came up with that idea. Any woman who has worn a jumpsuit will immediately understand why wearing one as working crew on an aircraft is not a good idea. You have to get almost completely undressed to go to the loo! Try doing that in a tiny aircraft bathroom multiple times on a long haul flight and then struggling back into it again!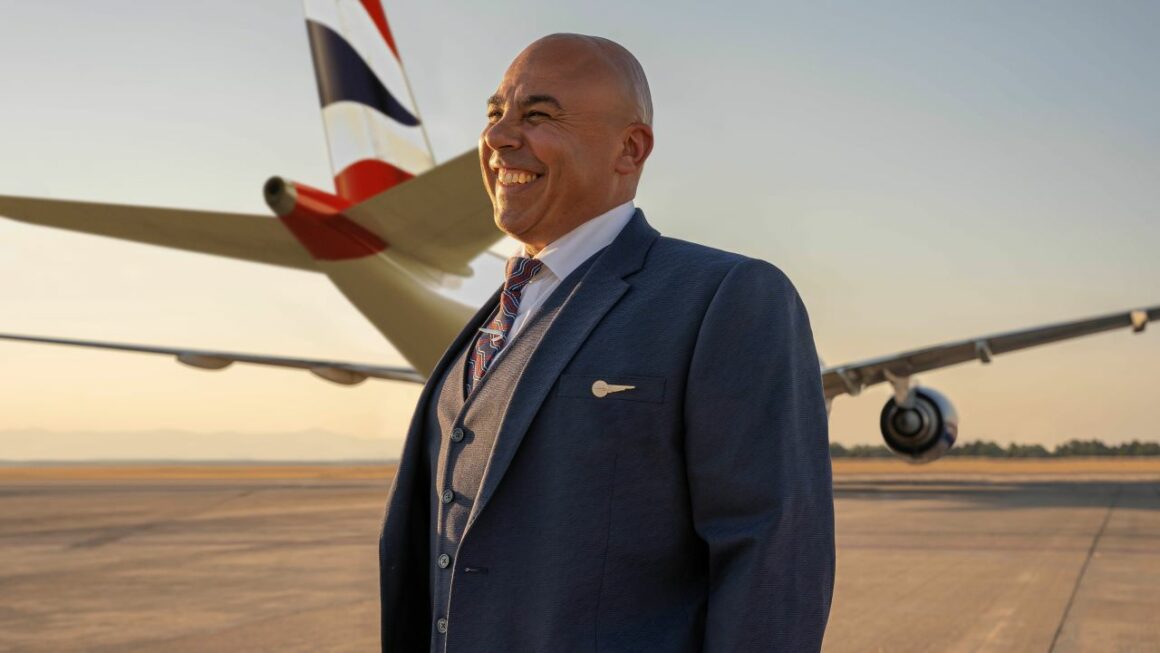 Boateng took inspiration from the airline, its people and the art of flying. The airwave pattern that features across the entire uniform collection including jackets, t-shirts, buttons and ties was inspired by the movement of air over an aircraft wing. The jacquard fabric across all of the tailored garments features a variation of the airline's iconic speedmarque. On the aircraft, the In Flight Leads and Managers will have a different colour tie/scarf as they do now with a satin shirt for the women.
Boateng has been developing the collection since 2018. He shadowed a number of airport roles to understand how the uniform needed to perform for each job and ensure a modern British, stylish look with high quality, resilient fabrics that are easy to care for.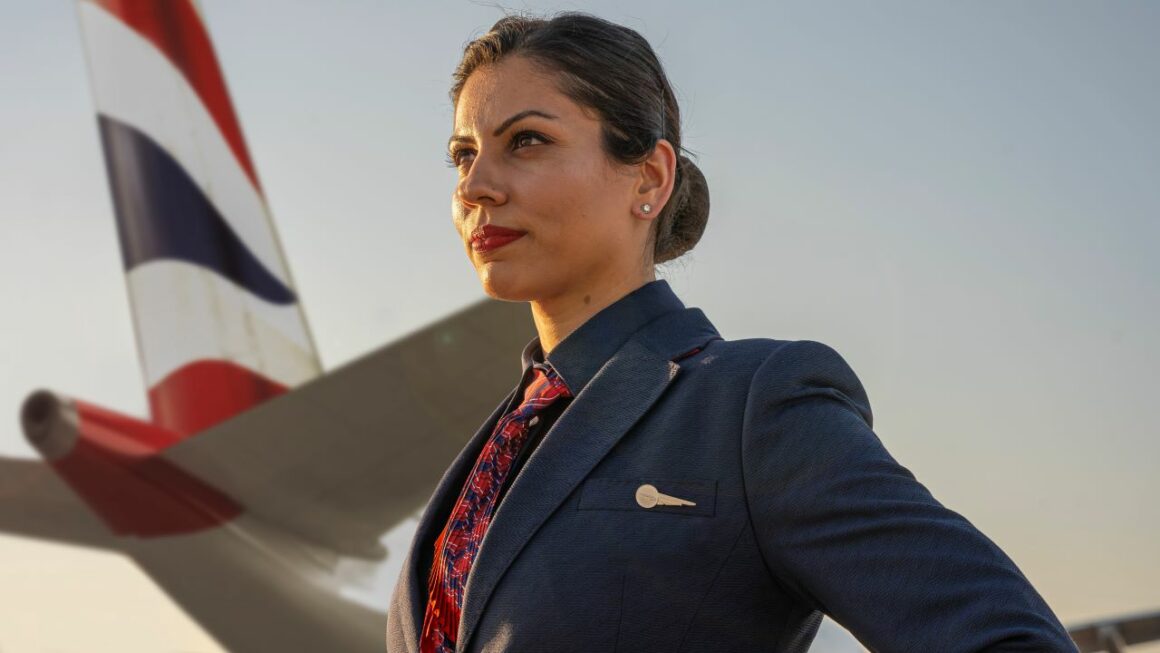 More than 1,500 colleagues across the airline took part in 50 workshops to help ensure the garments suitability, from design workshops to prototype feedback and garment trials, helping create an iconic collection that will stand the test of time.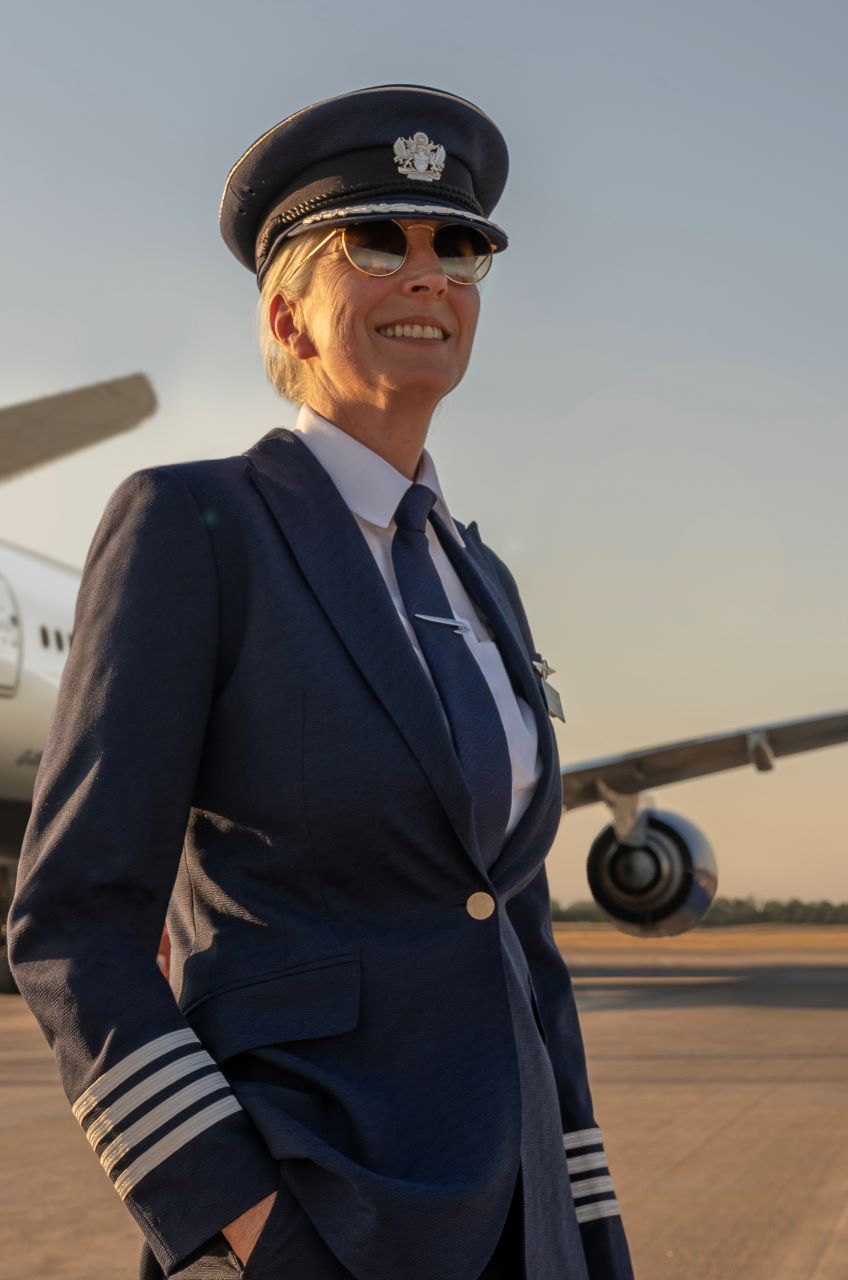 To make sure that each garment is fit for purpose, the airline has been putting the uniform to the test over the last six months in secret trials. Cabin and flight crew uniforms have been put through their paces on cargo flights across Europe while engineers have been secretly wearing the new uniforms while maintaining aircraft out of sight in Manchester and Cotswold Airports. Many of the outdoor garments have also been tested in deluge showers and freezers at -18 degrees Celsius to ensure they're water resistant, durable and fit for extreme weather conditions, like some of those seen recently.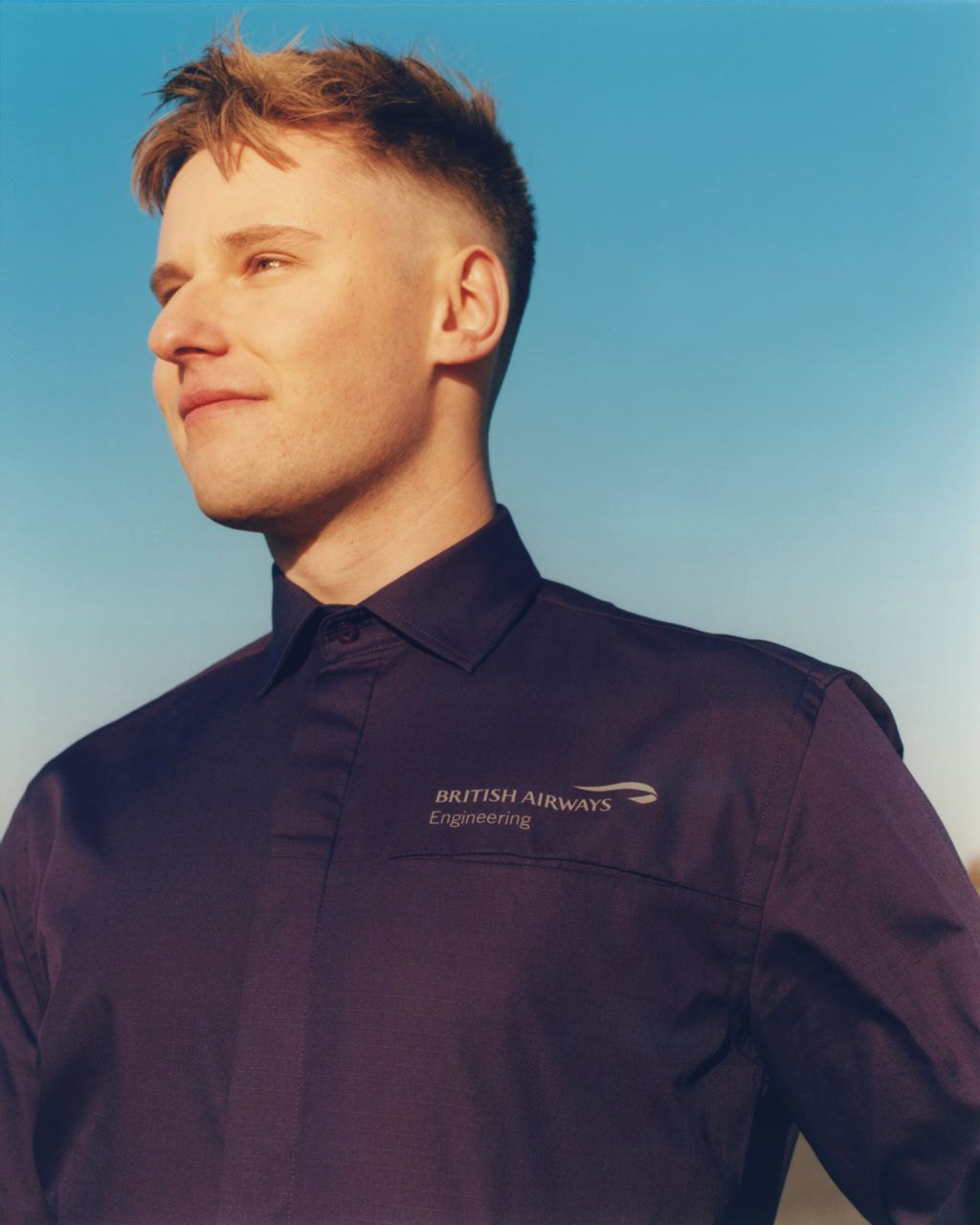 During the trials, colleagues gave feedback on the practicability of the garments, resulting in amendments ahead of the rollout. For example, engineers requested easy access tool pockets for when they're working on aircraft, while ground handlers asked for touch-screen technology fabric in their gloves so they can use their devices in cold climates without having to take them off.
Emma Carey, British Airways' cabin crew, who was one of the colleagues who carried out secret trials of the uniform, said: "It's been a real honour and responsibility to help test the new uniform and put it through its paces at 35,000ft to make sure it's fit for purpose, with thousands of my colleagues counting on me. It was great to see that adjustments were made after our feedback. The pockets on the apron, for example, were widened after the trial so we had more room for everything we need during meal services on board. I can't wait for our customers to see the new collection."
Sustainability and quality have been front and centre throughout the uniform design process. More than 90% of the garments are produced using sustainable fabric from blends of recycled polyester. As part of British Airways' BA Better World commitment to work with sustainable suppliers, the airline is only working with manufacturers that are members of the 'Better Cotton' initiative.
The airline's engineers and ground operations agents will be first to wear the new uniform from Spring 2023. All British Airways' cabin crew, pilots and check-in agents will have a switch over date from their current uniform to the new one in Summer 2023. As they pick up their new items of uniform, they'll hand in their Julien MacDonald garments, which will be donated to charity or recycled to create toys, tablet holders and more, with a number of items gifted to the airline's museum.
While BA has not gone as far as Virgin Atlantic in allowing people to where whichever uniform for their role that they feel comfortable in, they have definitely included some more gender-neutral options. BA have also relaxed some of their other uniform policies. Reference to gender has been removed from the uniform standards guide. This means that guidance on makeup, hair, nails and jewellery is equally applicable to everyone. For example, a man can now wear earrings, a hair bun or ponytail. Beard limits have also been removed.
Here are some more images of the various uniforms.
Overall I have to say I'm a bit disappointed after 4 years. I do like the men's uniforms, but I am not keen on some of the women's options. I'm also not sure if you saw them in an airport it would scream British Airways. It all feels a little generic.
Some of the pictures remind me a bit of a school uniform. The all navy ones I don't mind, but when you pair them with a navy jacket as well, it looks a bit odd. I'm also not sure of the practicality of a long scarf when serving food. When I think of most airlines that have scarves, they are worn quite short, not long enough to dangle in the pasta!
What do you think of the new uniforms? Let us know in the comments below.