In part 1 I looked at Finnair's new AirLounge non-reclining business class seat. In this article, I will look at the Finnair new business class AirLounge dining concept and the service on board as well as Wi-Fi and entertainment. This was a normal flight, not a press trip and the crew had no idea who I was or that I was writing a review.
Finnair new business class AirLounge Inflight Dining and service
My flight to Singapore was on the day that Finnair launched its new inflight dining concept. This included new glassware, cutlery and plates etc from the Iitalla Kuulas dining collection, which was created exclusively for Finnair by Harri Koskinen, one of Finland's best-known contemporary designers.
The new menu is based on smaller bistro-style dishes rather than large courses. You get two starters (no choice), a choice of main and then two desserts to choose from as well as cheese. According to the press release you are meant to have a side dish as well but I did not have one on my menu. Maybe because it was a 00.15 departure.
Here is the menu for my flight which to me looks more like something you would see in a restaurant: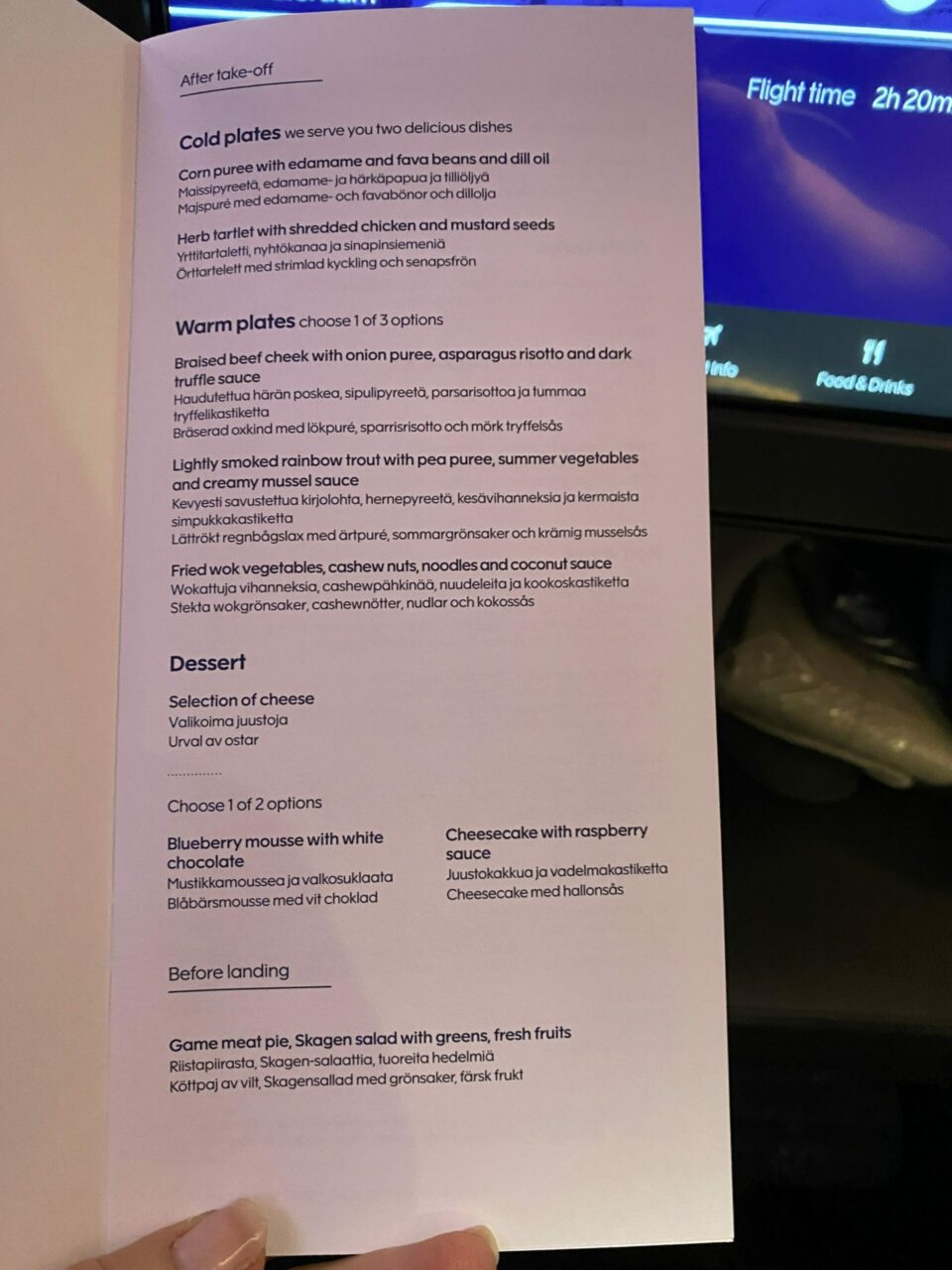 I was offered a hot towel once we had taken off. I had forgotten that hot towels used to be part of business class service! Next was the drink before dinner which was served with warm smoked almonds in a dish. This was all feeling very premium to me compared with the current service on most airlines where you get a packet of something cheap!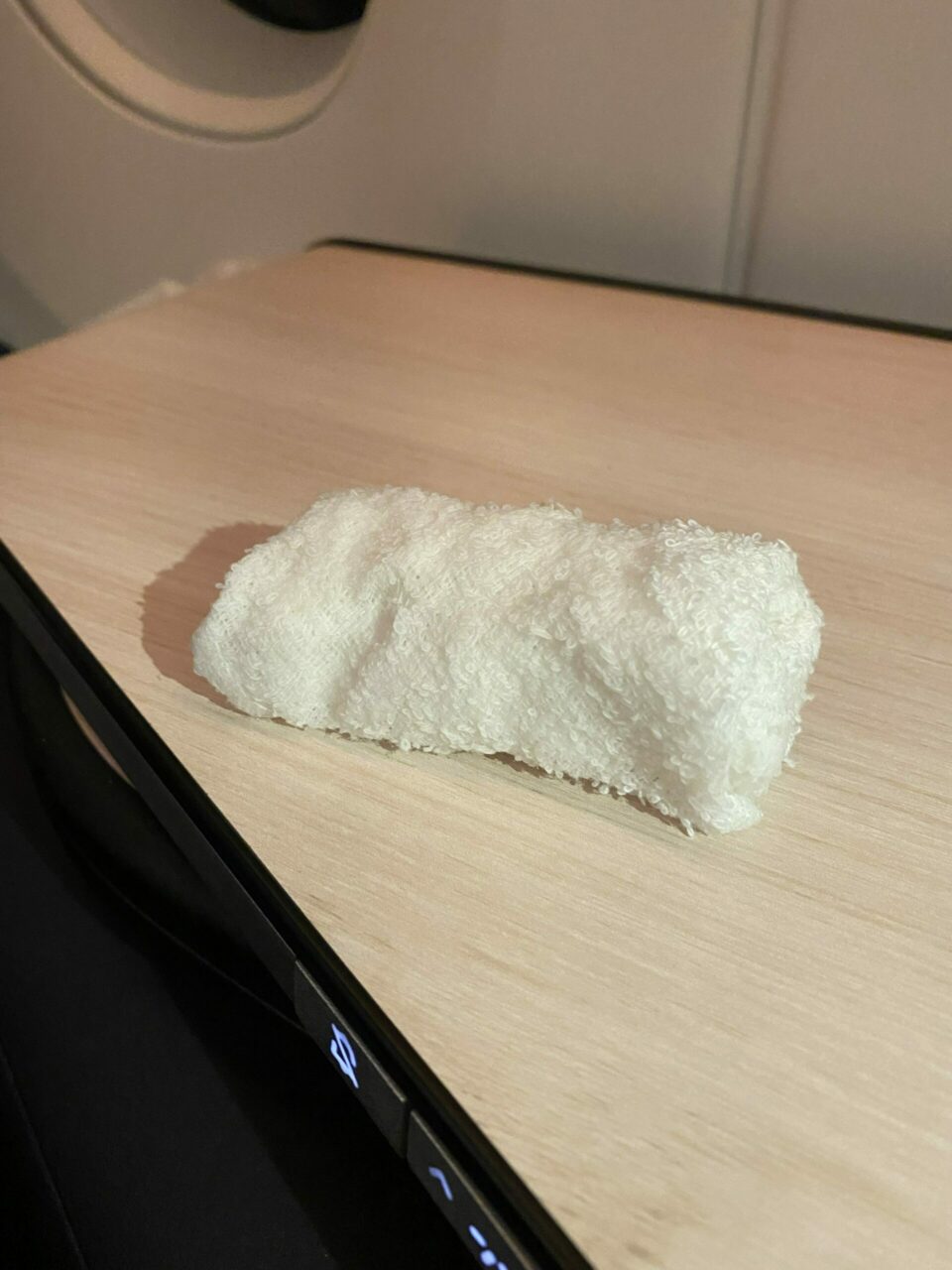 I had a glass of Chablis. The champagne served on Finnair, Joseph Perrier, is nothing special but it is drinkable – a similar standard to Canard Duchene for me.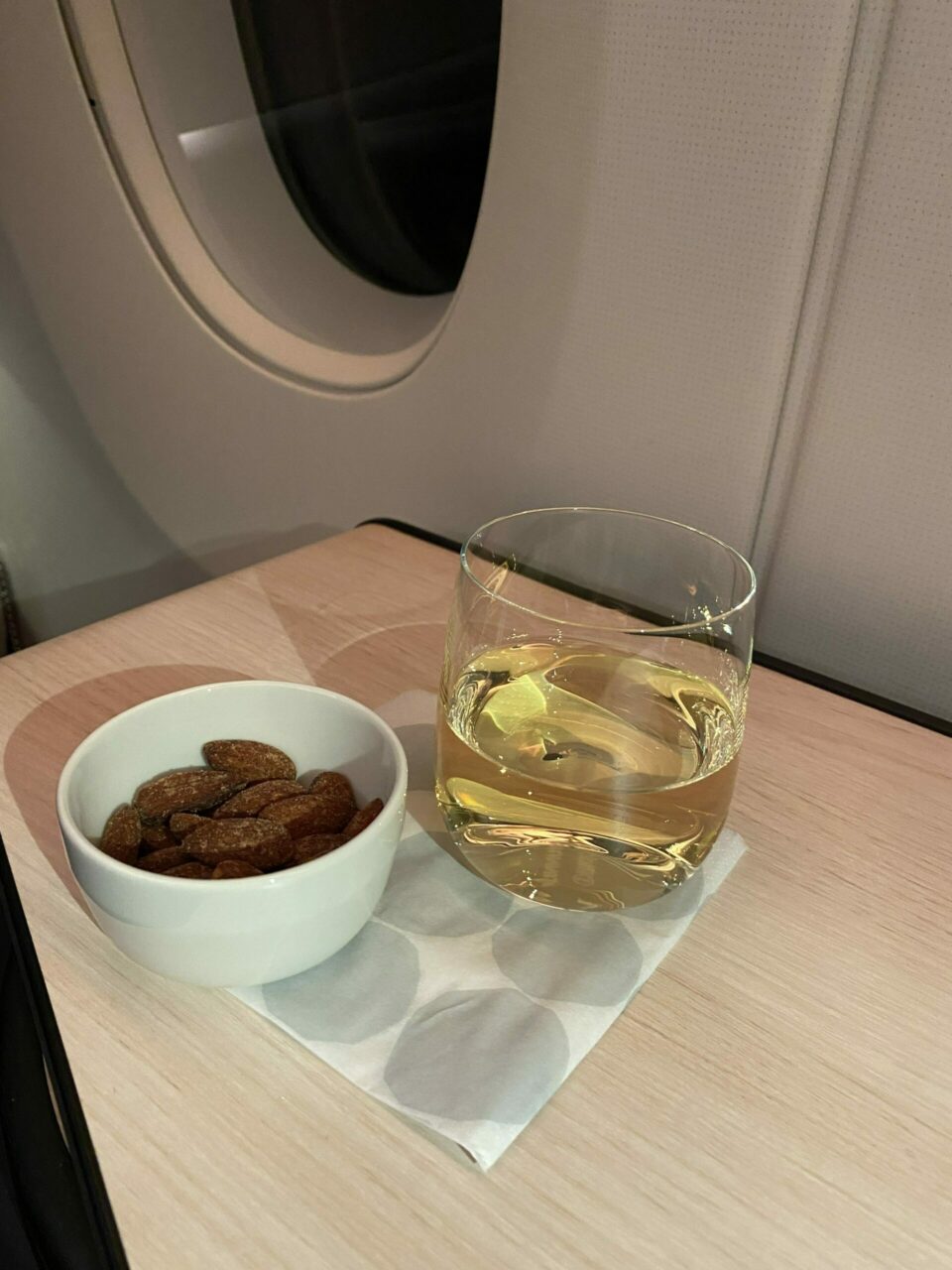 The new menus include a brand new 'Northern Blush' signature cocktail and extended drinks selection, including Mikropolis' Negroni cocktail and featuring Finnish producers with whisky from Kyrö, gin from Helsinki Distillery and Valamo XO dessert wine.
Here is the full drinks list: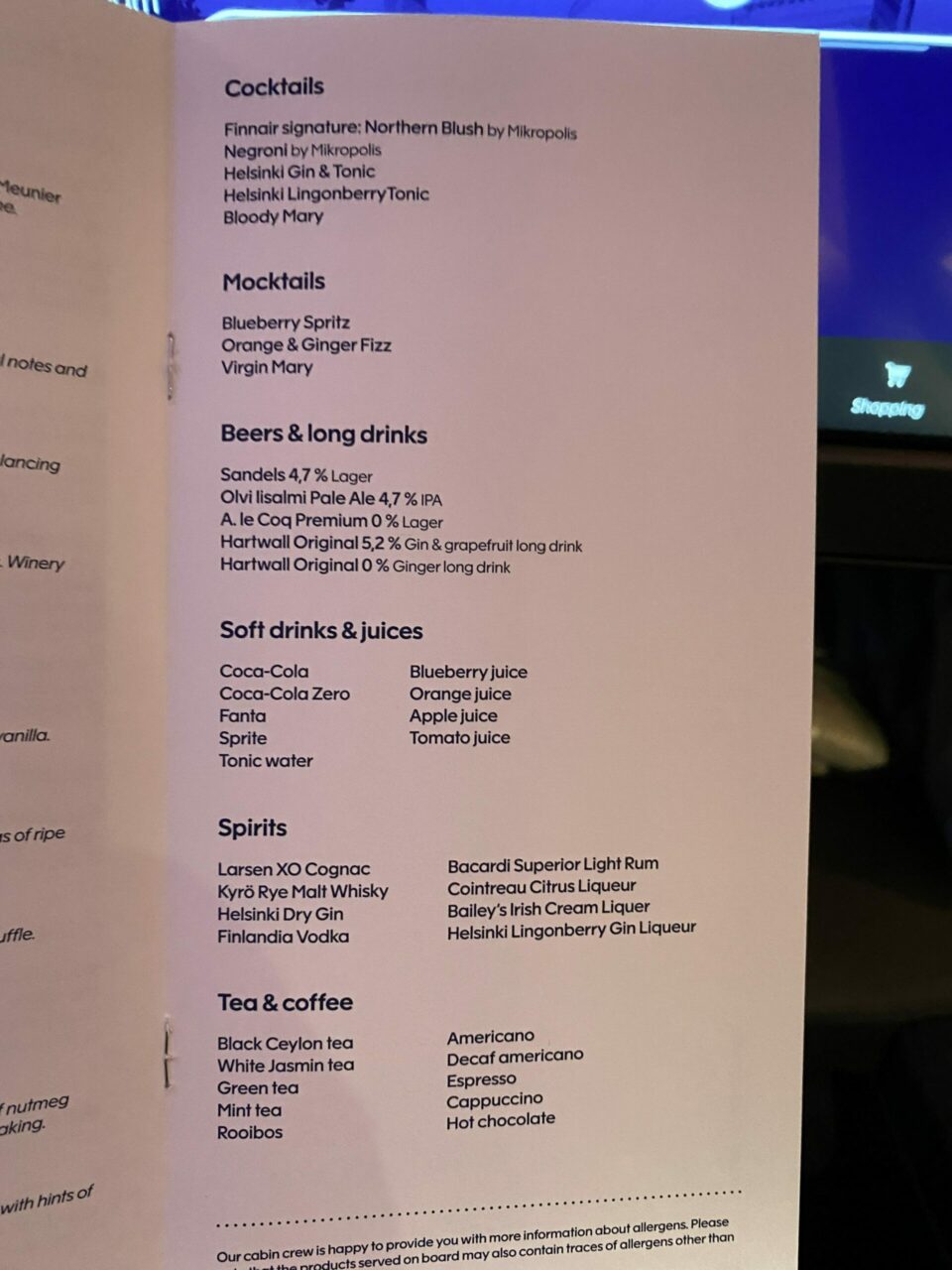 And the wine list: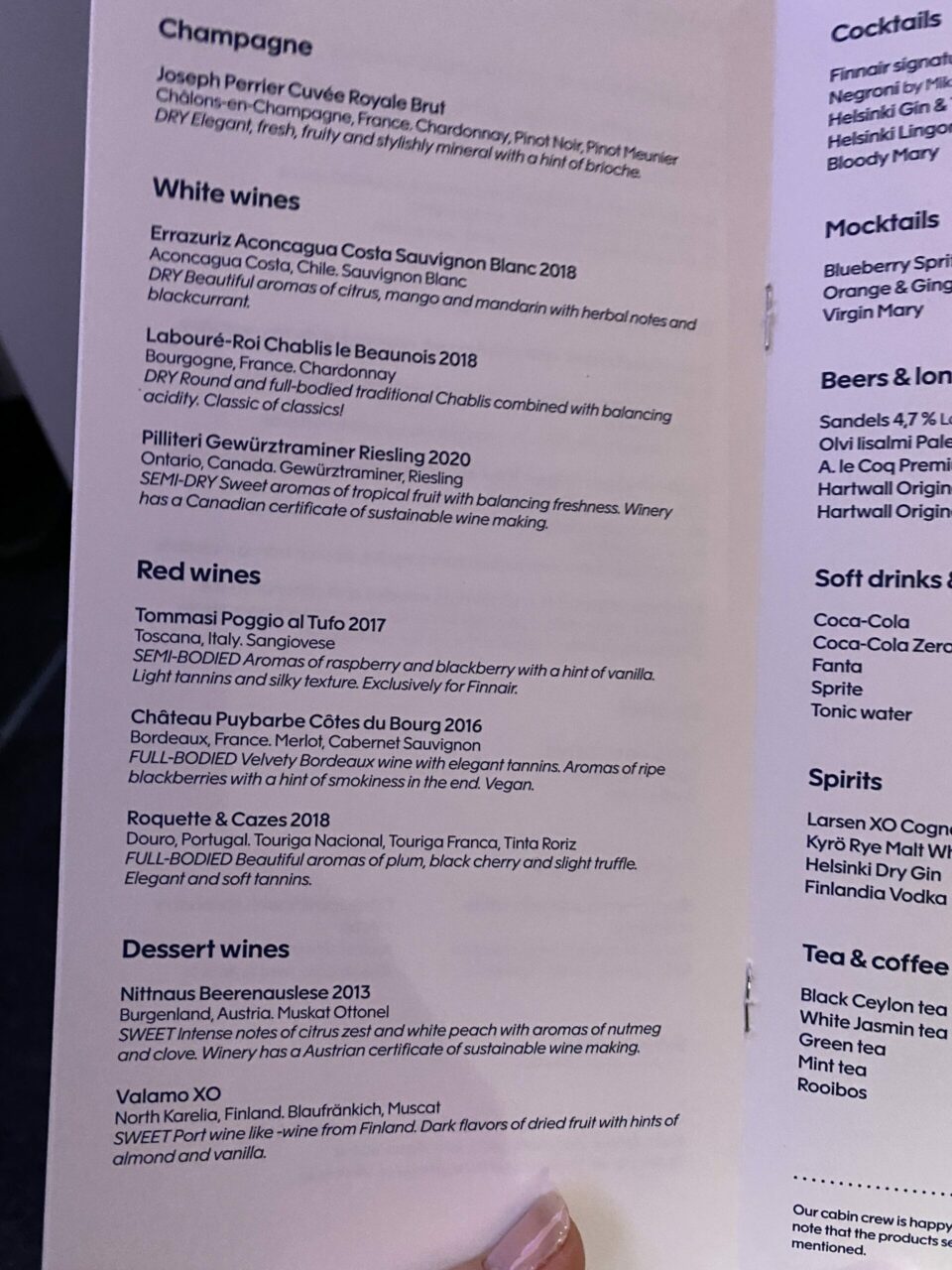 It was great to see so many choices of drinks. I was beginning to vaguely remember what flying before Covid was like. The excitement of not knowing what to choose as there are too many good choices. The fun of trying several different wines just because you can! Too often now I look at a business class menu and I'm bored by the choices as there are too few and they never seem to change much.
I tried the Northern Blush cocktail later in the flight which was served in the new blue tumblers.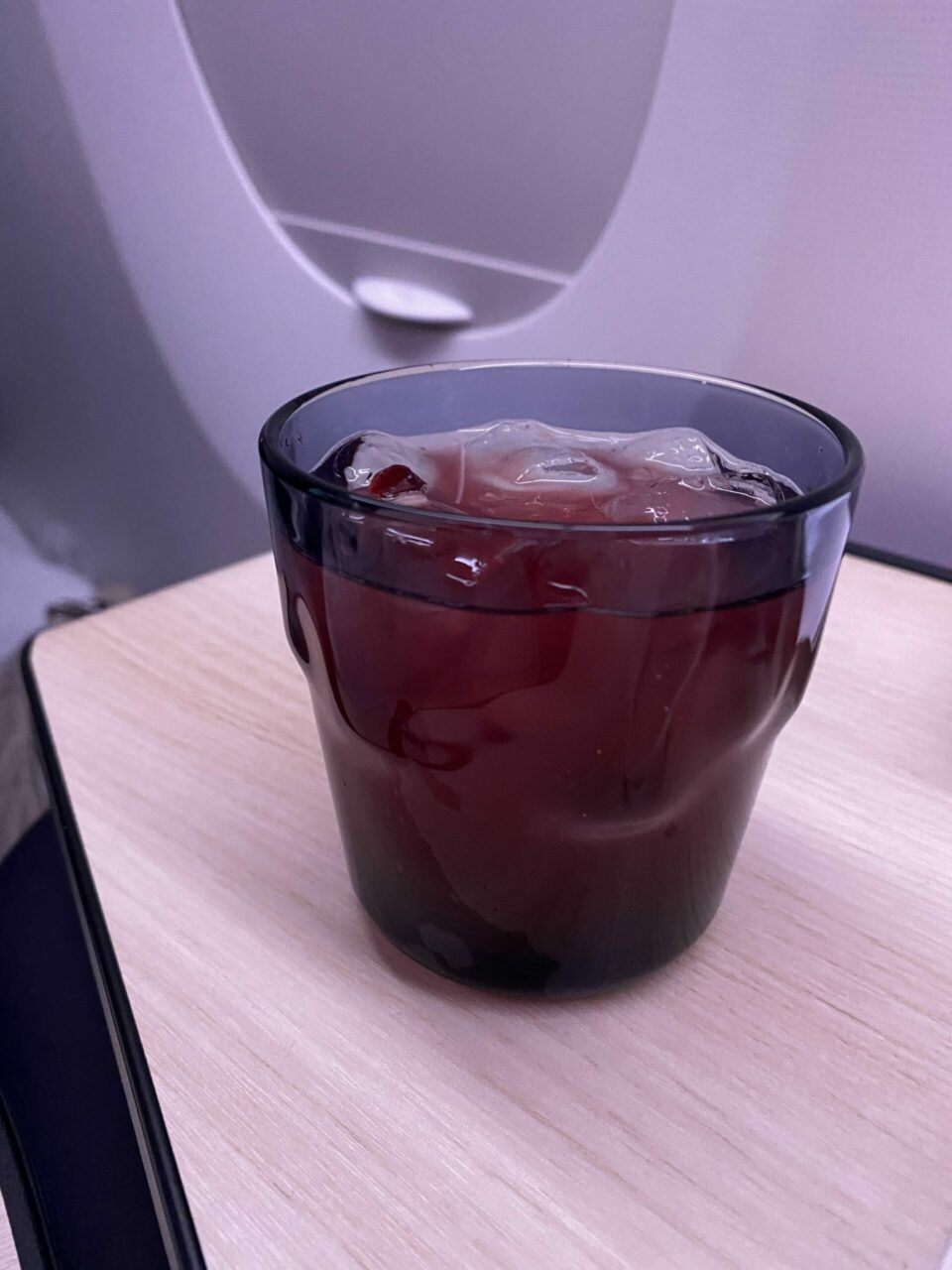 I quite liked the glasses but I wasn't keen on a cocktail being served in it as you couldn't really see the colour which is meant to be like a sunset. I prefer the old-style glasses personally. The cocktail comes ready mixed in a can and is available in all cabins. It contains lingonberry, a splash of gin, and a dash of orange peel. It tasted pleasant, not too sweet or cloying and not very alcoholic.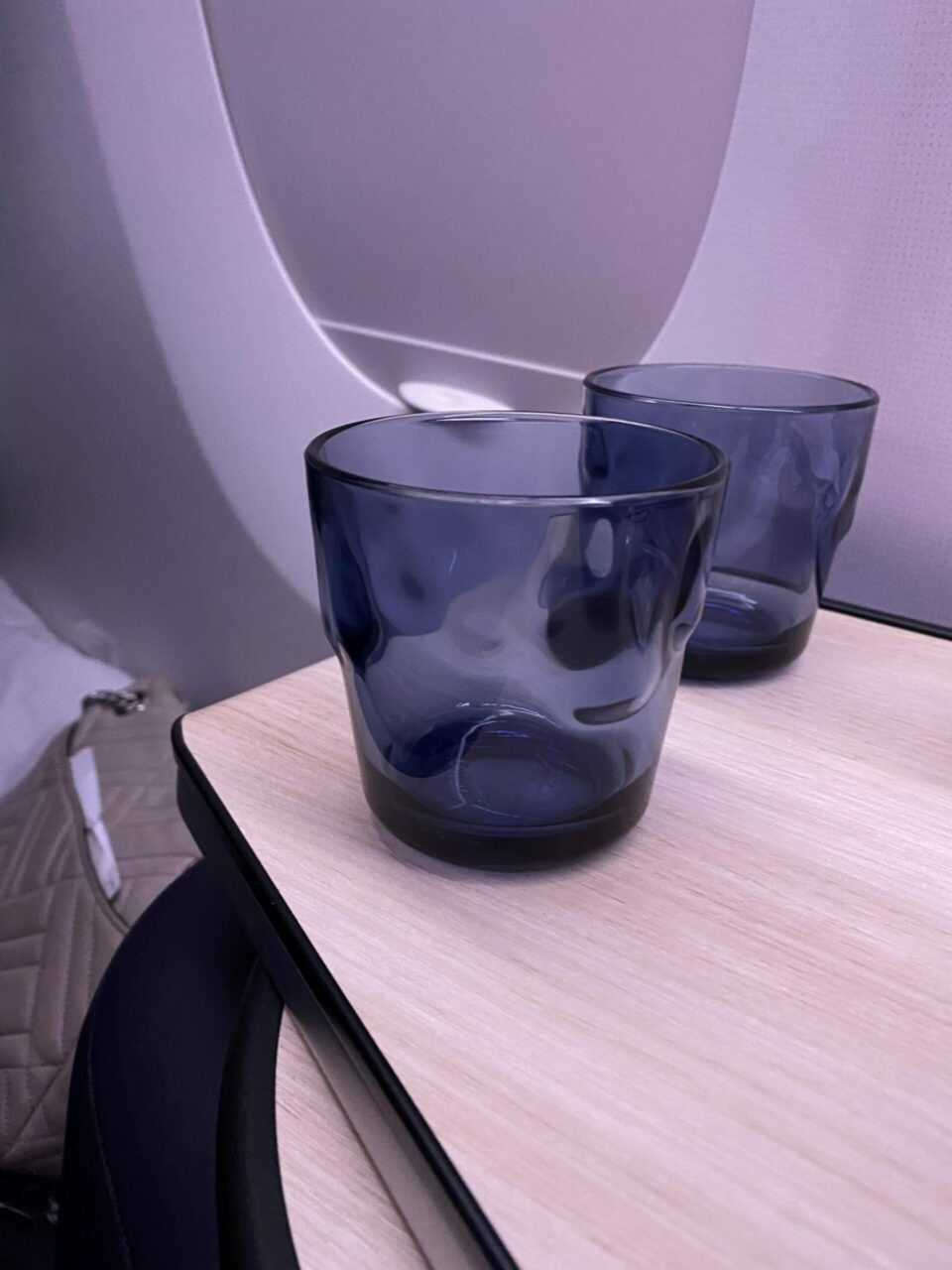 I went for the salmon as my main course for something a bit different.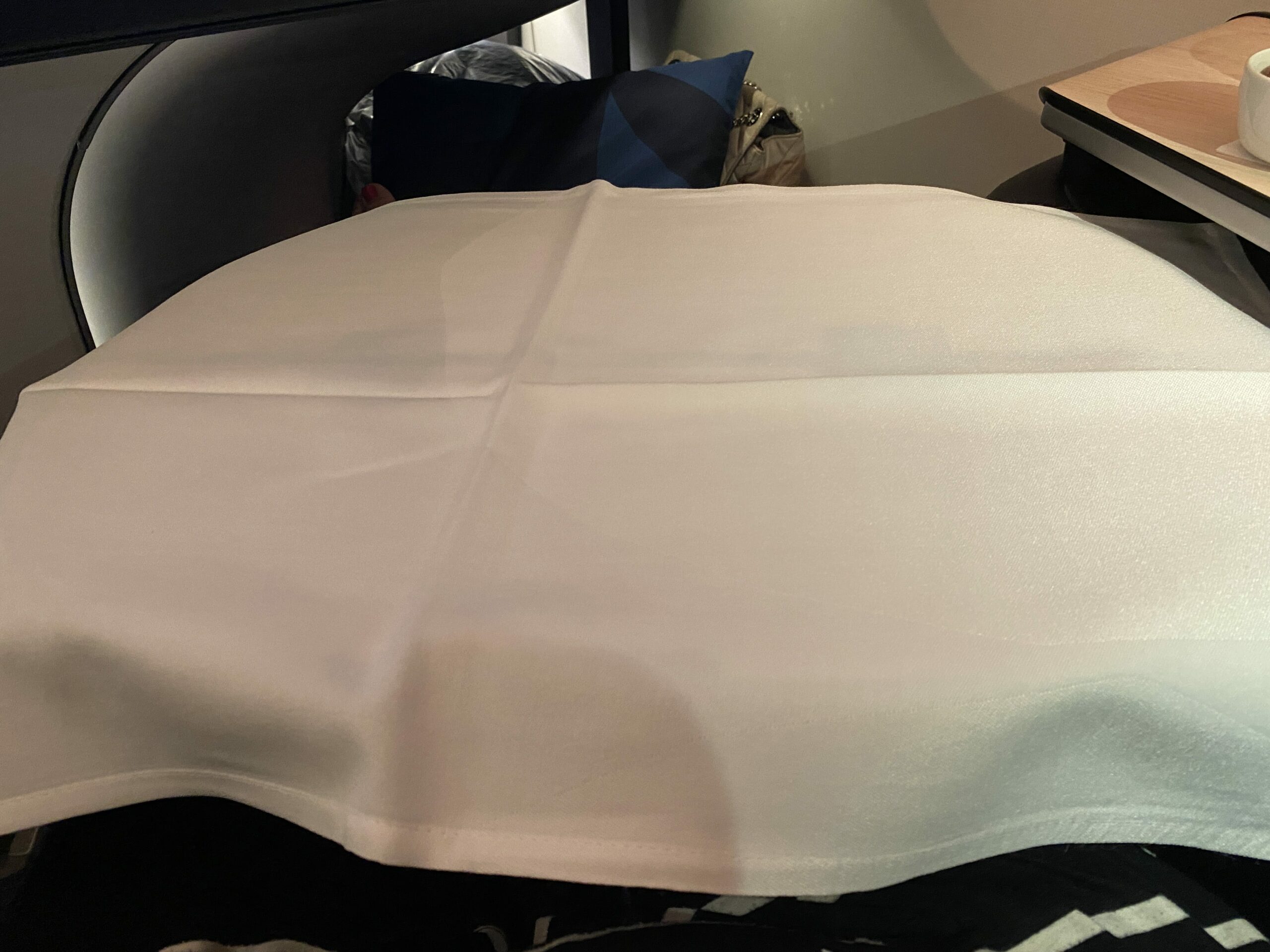 The table was laid with a crisp white cloth before service began. The starter and main arrived together on a white cloth covered tray and a basket of three types of bread was offered.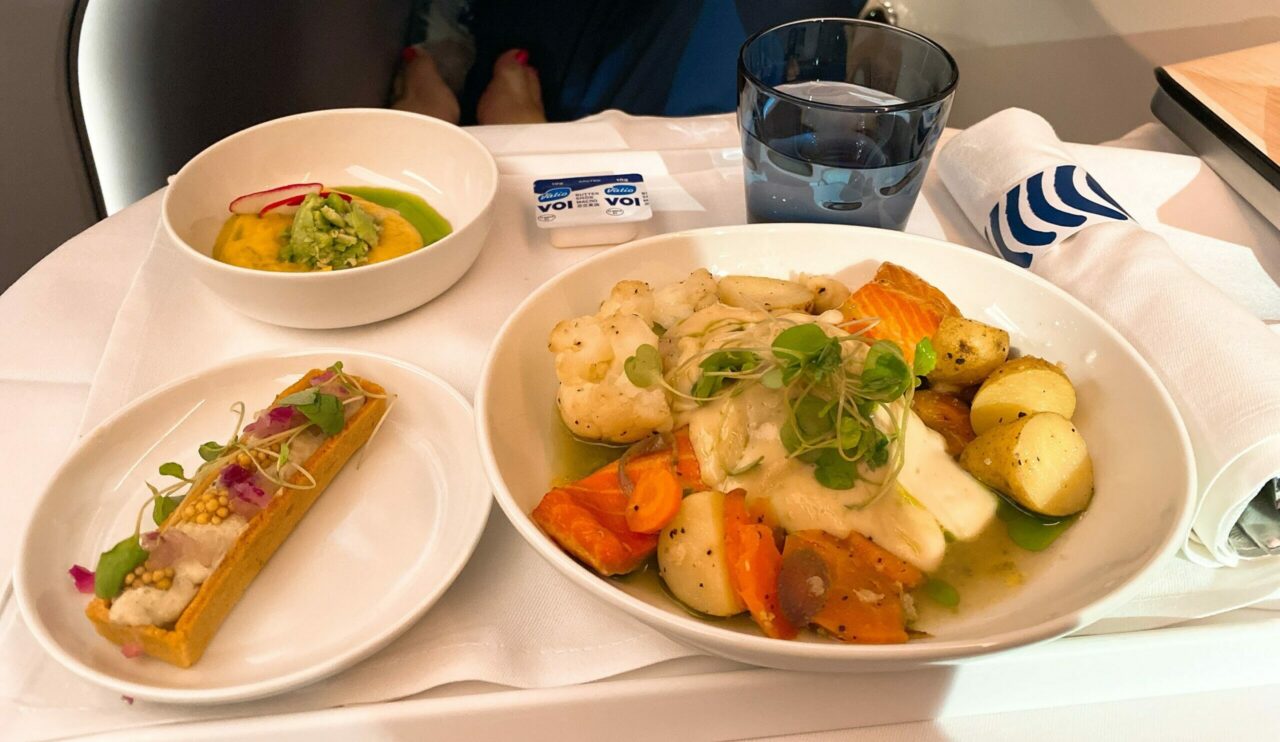 I really enjoyed the chicken tart with its thin crisp crust and the little pop of flavour from the mustard seeds. The other starter needed a bit more texture as it was all very soft but it was tasty. It was good to see the dishes garnished with fresh leaves which the crew must add to the hot dishes.
The main course was excellent if a little strong on the smoking for my personal taste. It was a decent-sized portion with vegetables that were not overcooked and it tasted like something you'd get in a restaurant. In fact, all the main meal dishes did.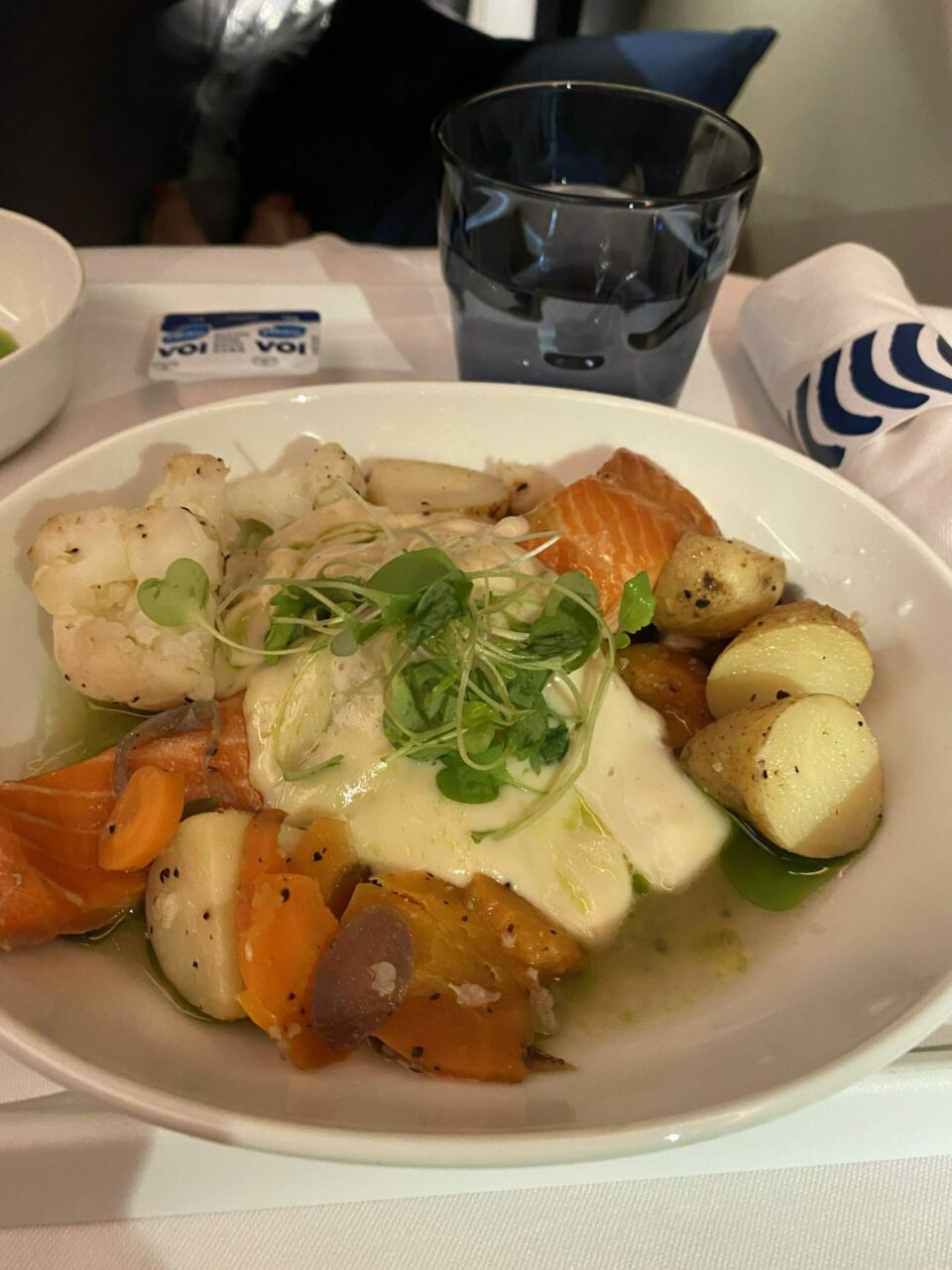 The tray came with a glass of still water and it was interesting that no mention of sparkling water is made on the drinks list. The Singaporean crew in the business cabin were extremely professional and efficient. This was the best service I have had on a long haul flight for quite a while. Drink top-ups were delivered without asking and they told you they were coming back to top you up so you weren't left wondering. No sooner had I finished my main course than I was asked if I wanted my tray removed and offered dessert. They made you feel like nothing was too much trouble and made the whole service seem effortless yet I could tell they were working hard.
I could have had cheese as well as dessert but given it was late I was keen to get to sleep. I plan to try the cheese on the way back since it is an earlier flight. I also asked for a glass of the Finnish dessert wine which is called an XO but the crew member was confused and brought me a large XO Cognac. Since I like cognac I had that instead. The cognac was not one of the better XOs I have had and was more like a VSOP but perfectly drinkable. The cheesecake was delicious and beautifully presented but absolutely tiny! I'm not into huge portions but this definitely was too small! Two bites and it was gone.
I was tempted to ask for another dessert as it was so good but I settled on a hot chocolate – one of my favourite bedtime drinks on a night flight. I liked that it came with a chocolate – it's all the little touches that make it feel premium.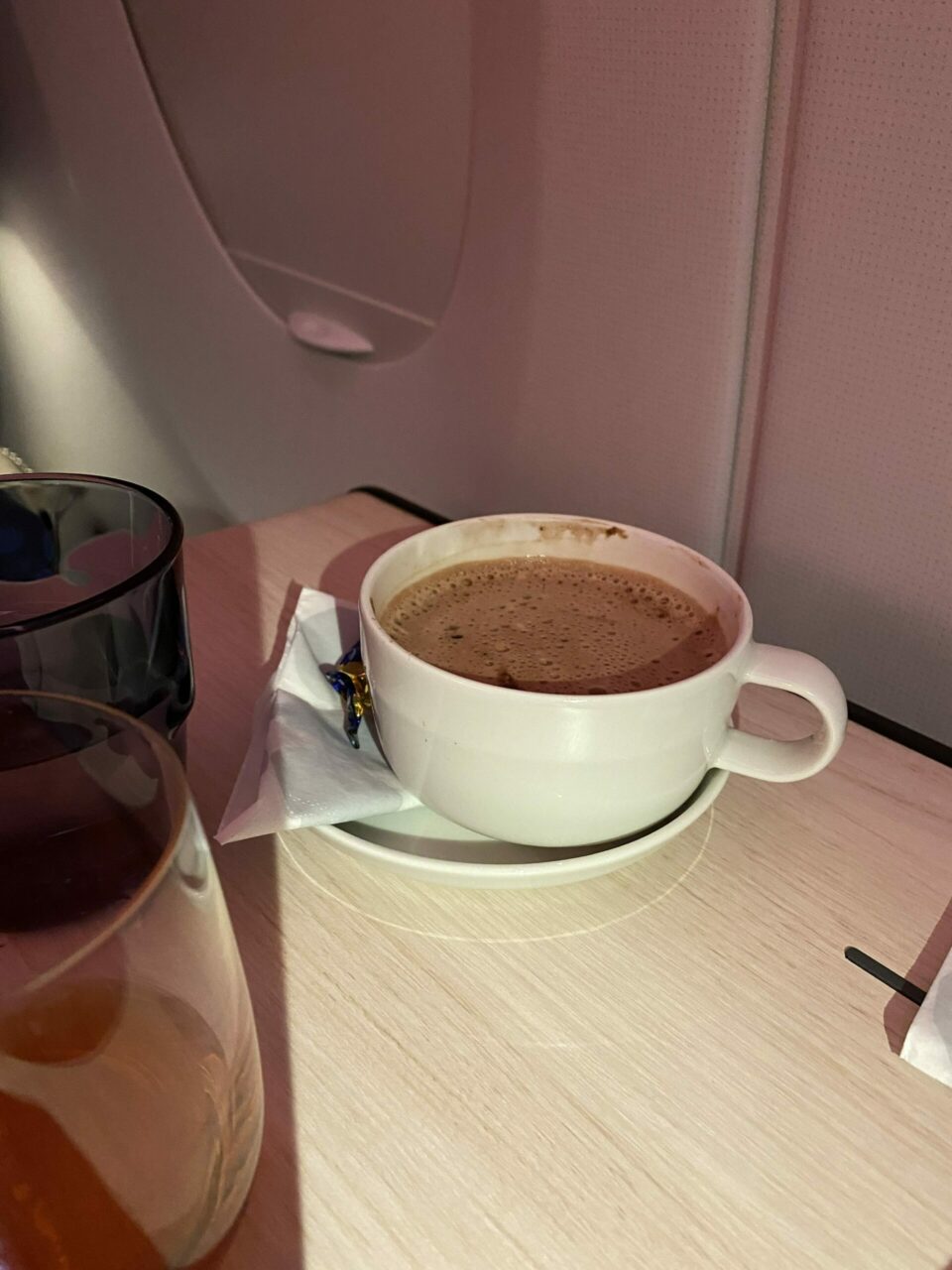 My only real complaint about the flight was that if you got hungry snacks were limited. This was a 13 hour flight and some people may have eaten in the lounge and gone straight to sleep.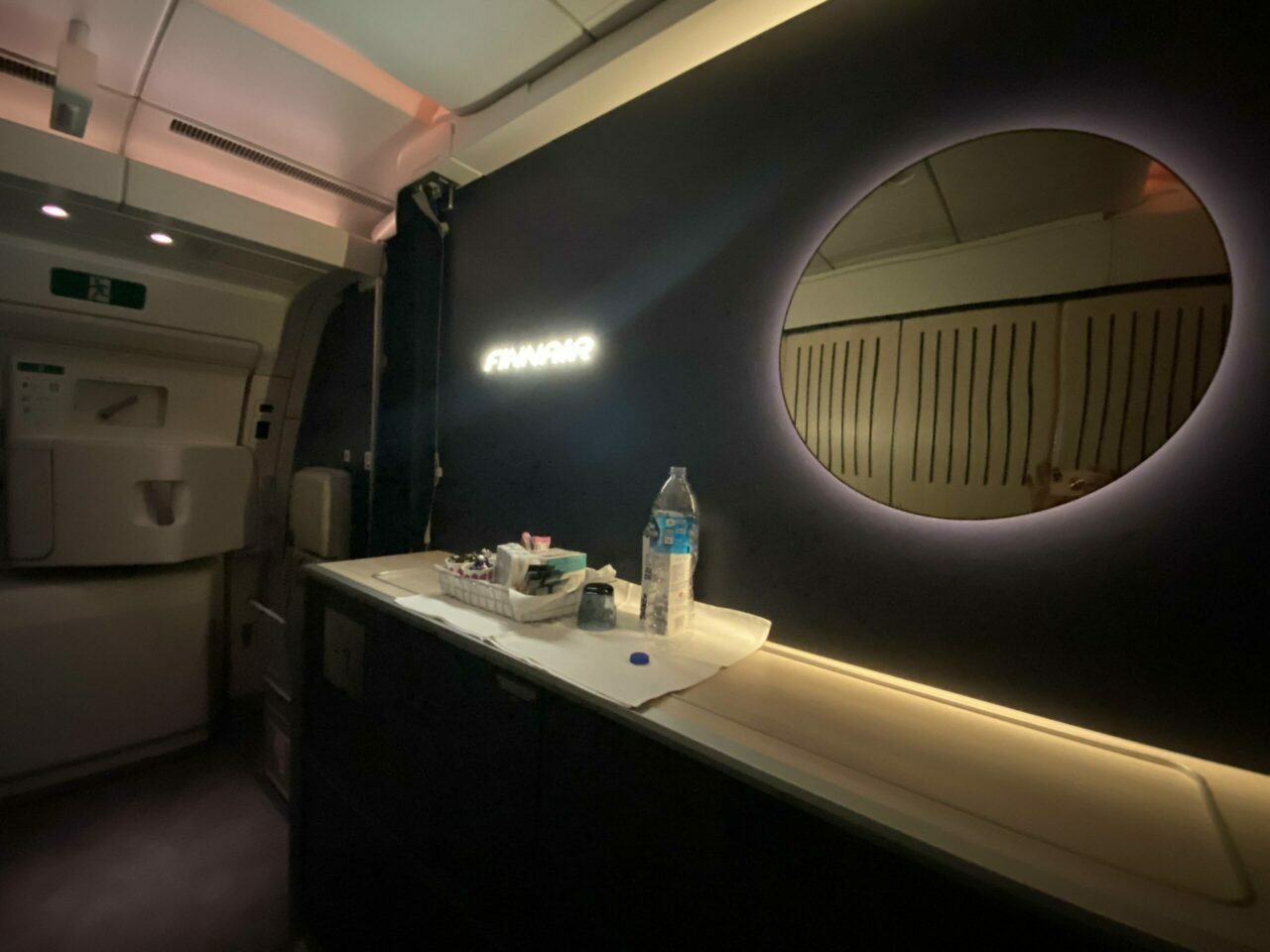 They had a small snack station in the area between the two business class cabins but the choice was very small and generally unhealthy. Chocolates, nuts, crisps and cereal bars were all that I saw. However, they were at least premium versions of these products.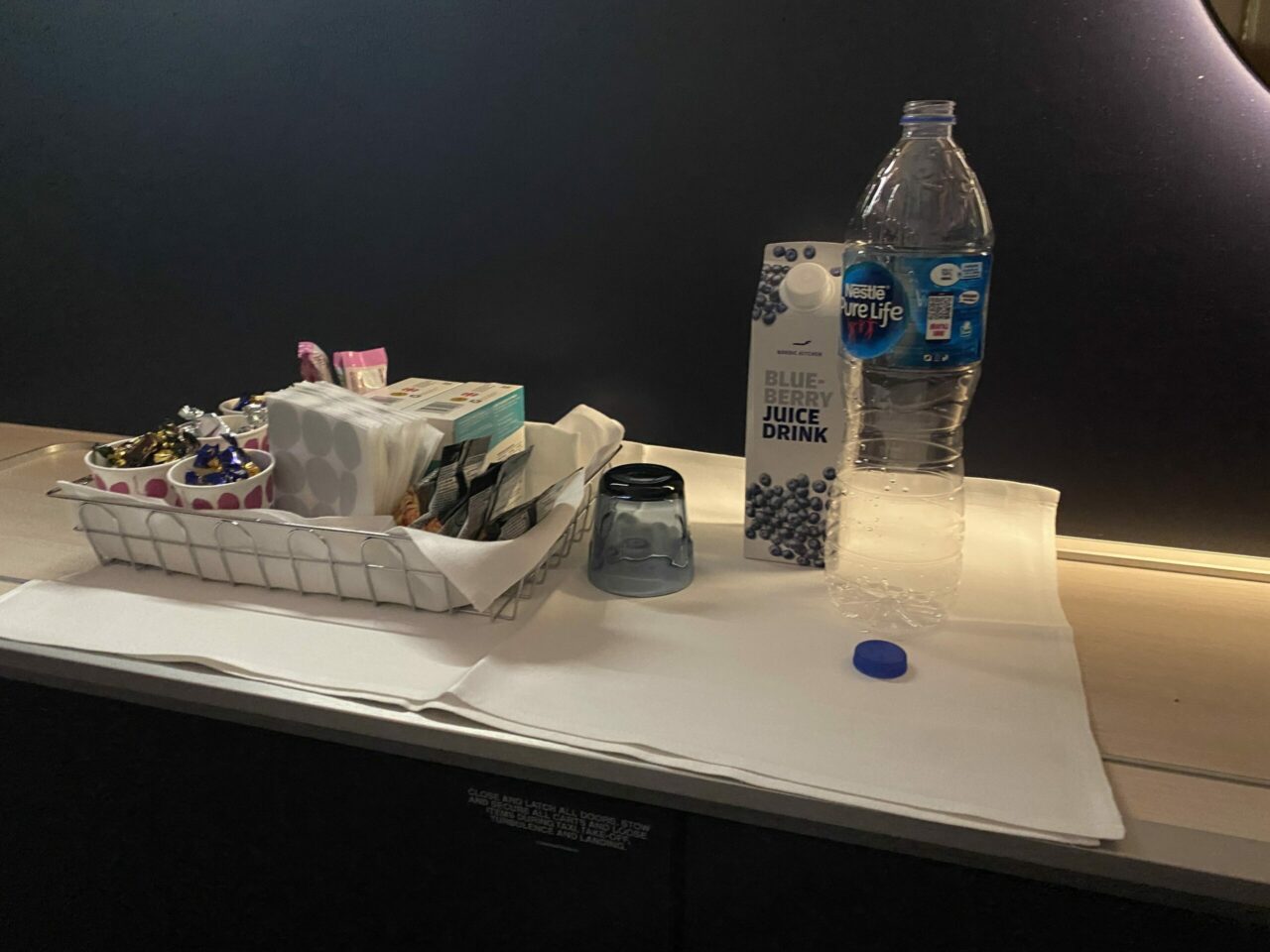 The only drinks were water and blueberry juice. Obviously, you could ask the crew for other drinks.
Around 2 hours before landing the lights went on and the crew came round with a wake-up drink of water or blueberry juice which I thought was a nice touch. Orders were taken for drinks with your arrival meal and another hot towel handed out. I thought I would try a cappuccino just to see what it was like. Again it was good to see proper speciality coffee drinks available in a business class cabin.
Somehow I managed not to take a picture of the second meal (I blame being half asleep). The warm game pie was more like a quiche and had a slightly weird grainy texture. The salad was delicious though and although it looked like a fairly plain green salad on top, it had a lovely layer of prawns underneath in a creamy dill sauce. Warm bread was also offered with the meal. For dessert, there was some slightly underripe sliced fruit. The cappuccino was OK, as usual on an aircraft you can never get the foam dense enough, but it was certainly as good as a decent machine cappuccino.
Before landing a basket of chocolates was passed around. Again, another small touch that made this feel like a very premium experience.
Finnair new business class AirLounge Entertainment and Wi-Fi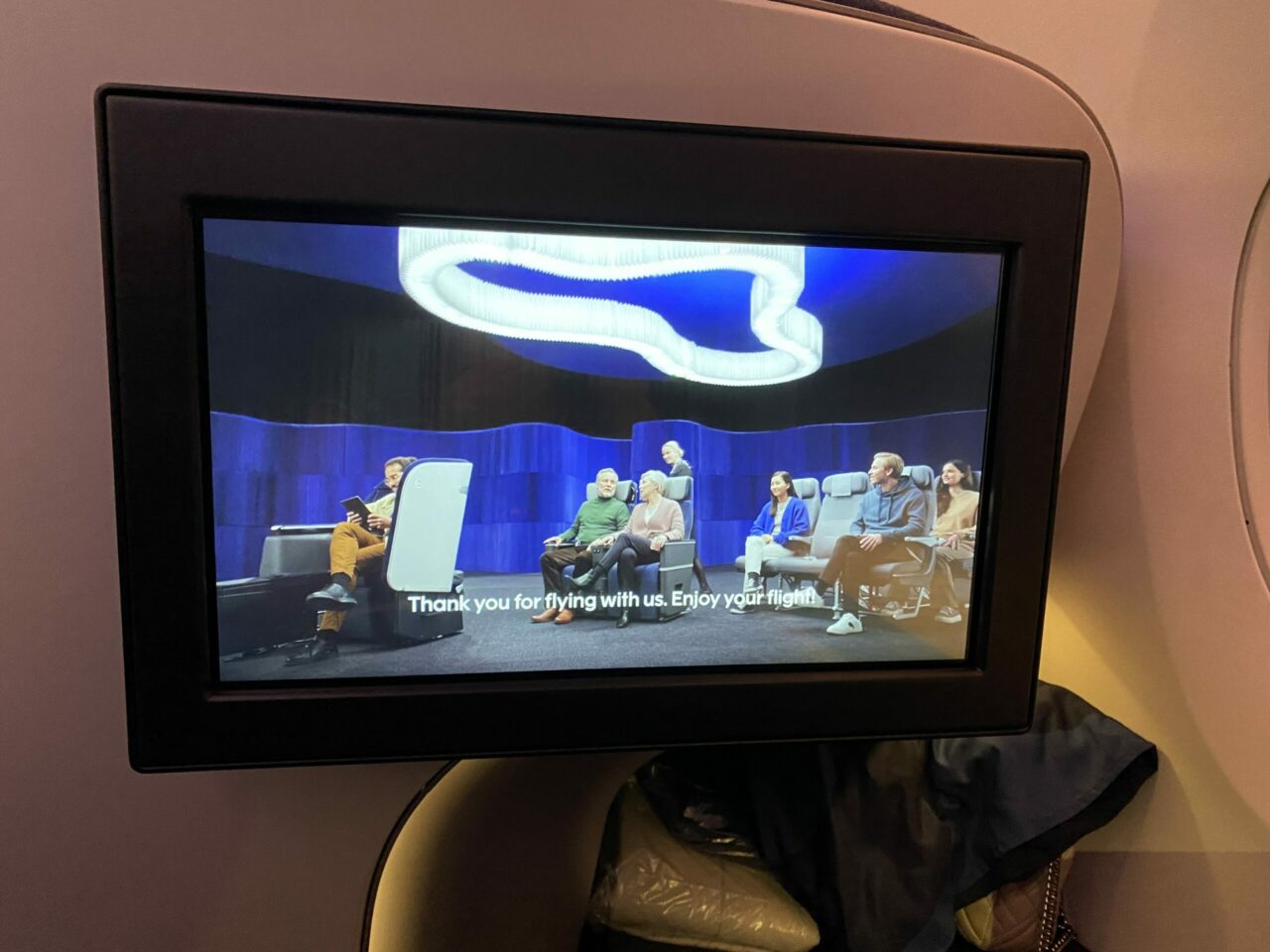 The new seats have a large high definition screen fitted that can be controlled either with the remote or the touchscreen. The remote was pretty responsive but I found it a bit fiddly to use compared to using the touchscreen so I soon gave up and just used the screen.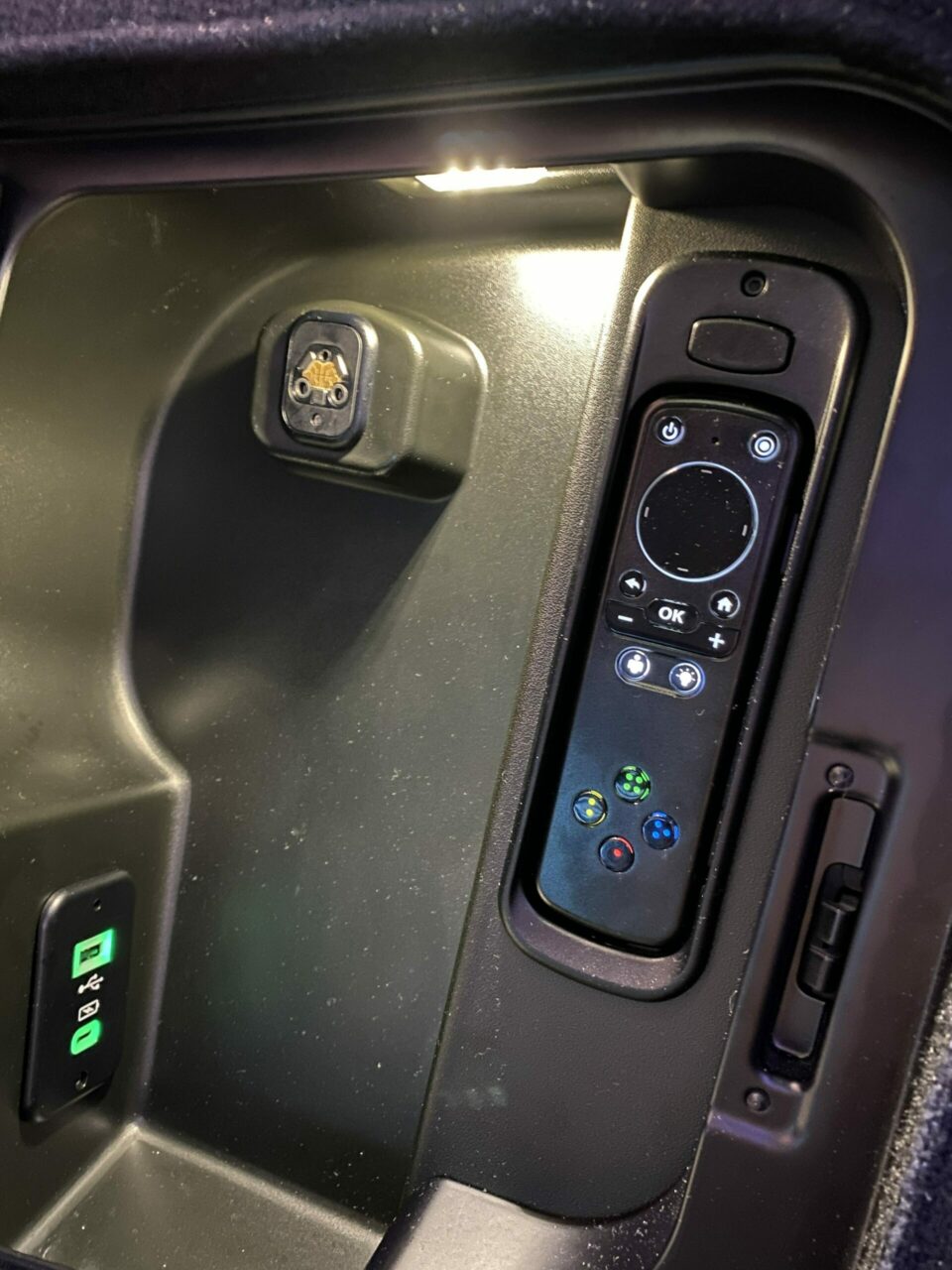 Noise-cancelling headsets by Bose were provided which had a good level of padding on the headband and were high quality for an aircraft.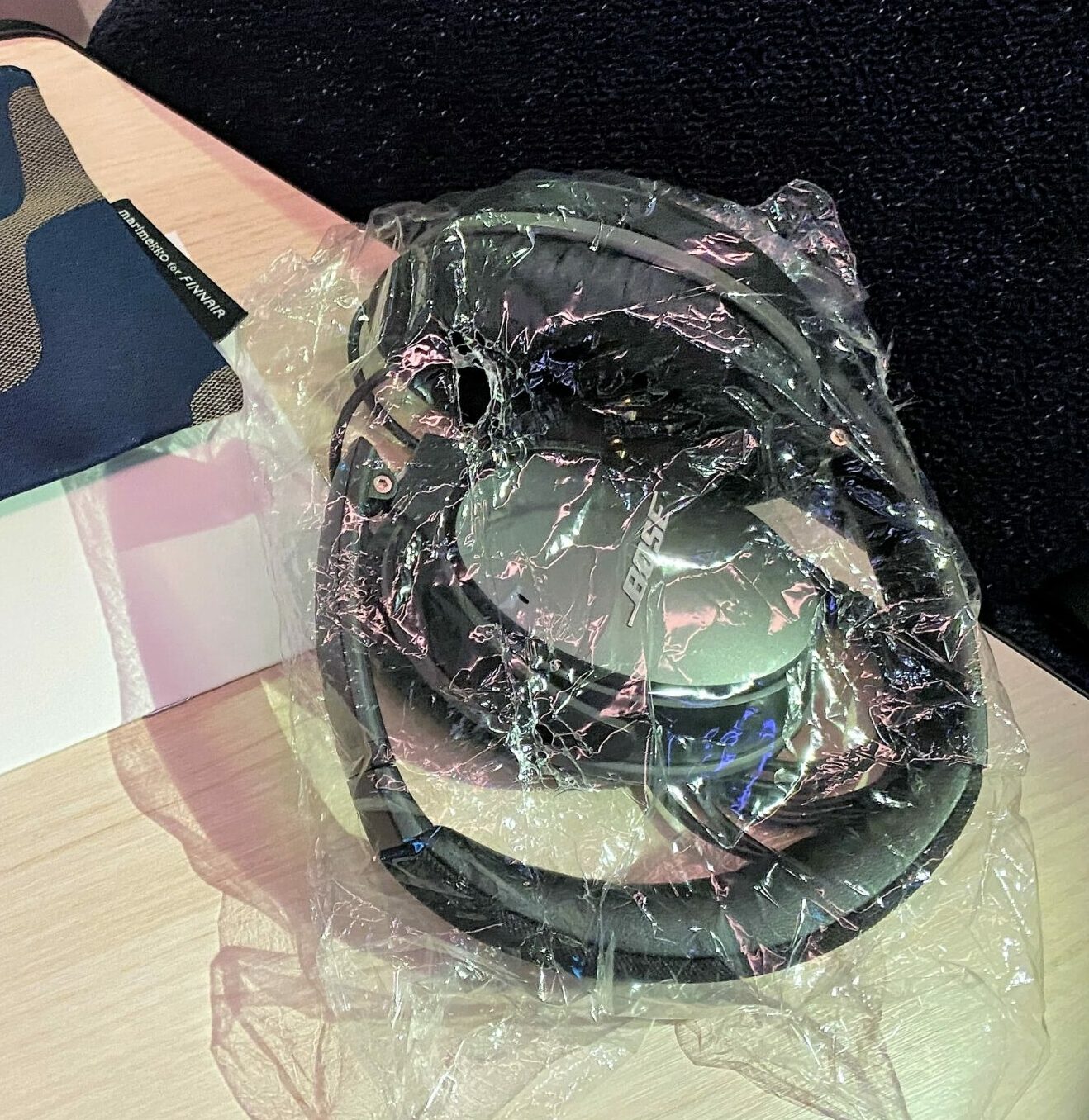 There were lots of options on offer such as movies, games, TV series and moving maps. My favourite part was the A350 cameras which allow you to see ahead or below the aircraft. Great when coming into land or taking off.
The selection of movies had some very recent releases such as Belfast as well as some classic options. I was too tired to watch much so went for a fairly dire rom-com that I can't even remember what it was called! TV series had all the usual plane classics like Friends and Modern Family as well as more recent options.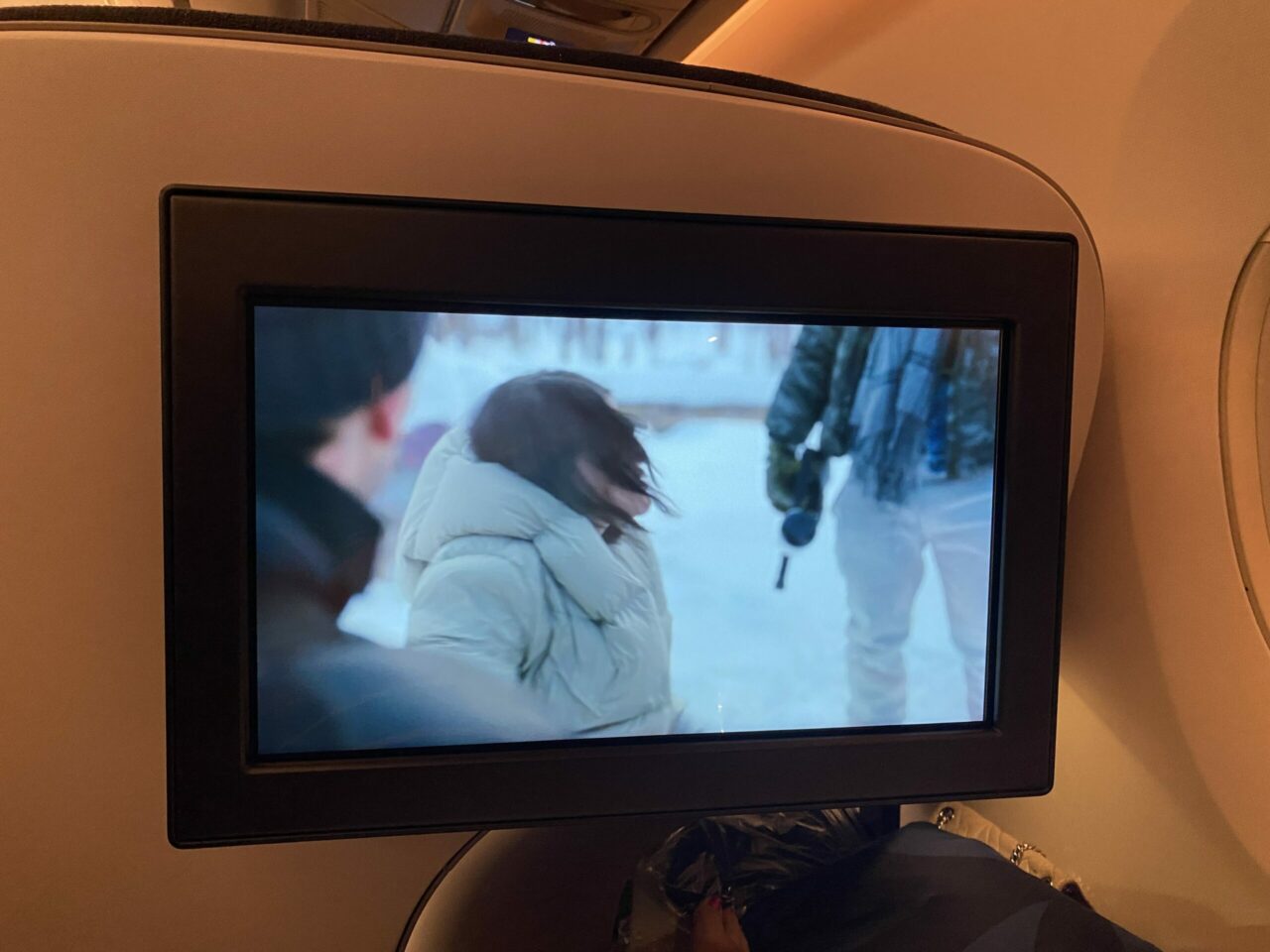 You could also get information about shopping onboard. (Note the 10% off if you join Finnair Plus – thanks to reader Clayton that pointed this out to me). If you love the Iitalla glasses (the old ones that look like ice melting) then you can buy them onboard (they may need preordering) or in Helsinki airport.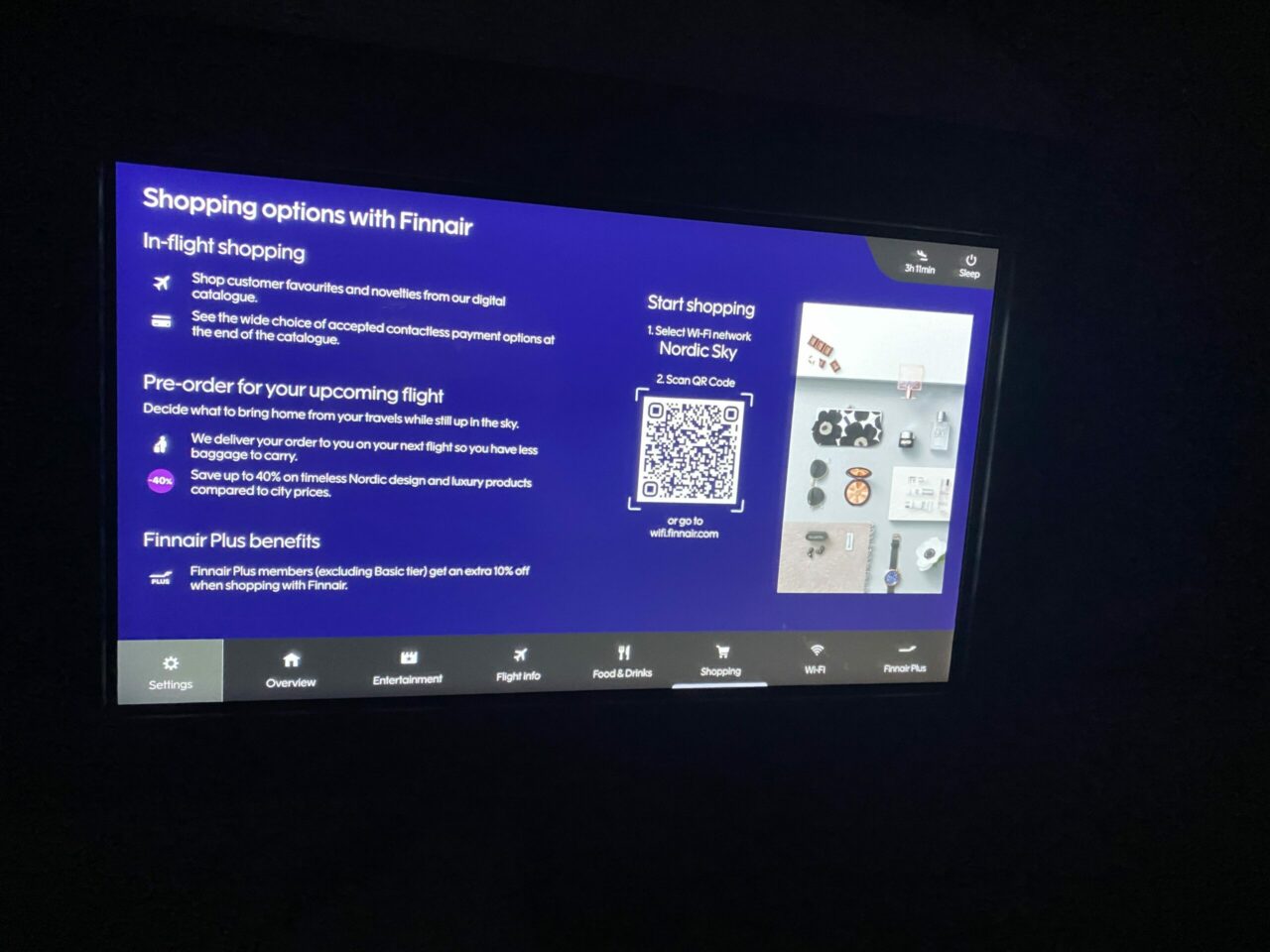 I used the Wi-fi onboard. As a business class passenger, you get an hour free on long haul (30 minutes on short haul) which I think is reasonable. It's simple to connect and when you do it asks if you want to "Claim" Wi-fi – either pre-purchased or the free Wifi. As I knew I would need more than an hour I had pre-purchased at online check-in which I think is a great option – no fiddling around entering credit card details onboard. You can purchase before then by using Manage My Booking as well. All you do is enter your seat number onboard when you have connected to the Wi-Fi and it knows you have already paid – clever! However, this is only for one device.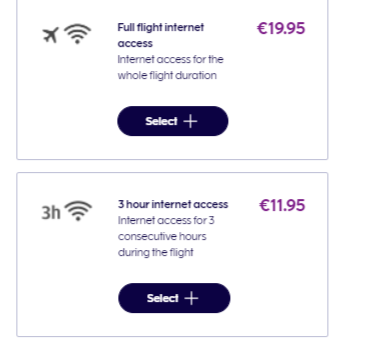 The speed wasn't bad. It was a little slow sending pictures on What's app but otherwise, it worked well for my needs, although I didn't try to stream any programmes it worked OK to listen to a short clip of music.
Conclusion for Finnair new business class AirLounge
In terms of the food, drinks, entertainment and onboard service there is very little I could fault. This felt a very premium business class service, almost on a par with the gold standard of Qatar Airways. The staff were attentive and knowledgeable but these were Singapore based crew so whether it would be the same with other crew I can't say. On my short haul flight the Finnair crew were also very good, so hopefully it is fairly universal.
It was great to have such a large choice of drinks with some interesting Finnish options to try. The food was tasty and I liked the concept of having lots of smaller dishes. It felt like a lot of thought had been put into every step of the experience from the glasses to the food. The only real complaint was the lack of any fresher snacks on such a long flight. Some real food such as fruit, sandwiches or instant noodles would have been good.
Overall including the seat, I thought the new Finnair business class is an excellent product. My few criticisms would not stop me booking again, especially with the excellent value fares we have been seeing on Finnair. Although Finnair's cheapest fares are lite and don't include luggage or lounge access, if you have oneworld status that includes them you can still have these for free. Obviously you still get your BA tier points and Avios flying Finnair. Given that Qatar is well overpriced at the moment for Asia, my choice of airline on value versus premium services would be Finnair.
Like our Finnair new business class AirLounge review? You can read more flight reviews here.