FlyDubai is a low-cost offshoot of Emirates, but they also offer business class which is not low cost at around £320 one way. However, for a one-hour flight the seat was vastly superior to most others in terms of personal space. You can earn and redeem Skywards miles with FlyDubai.
Check-in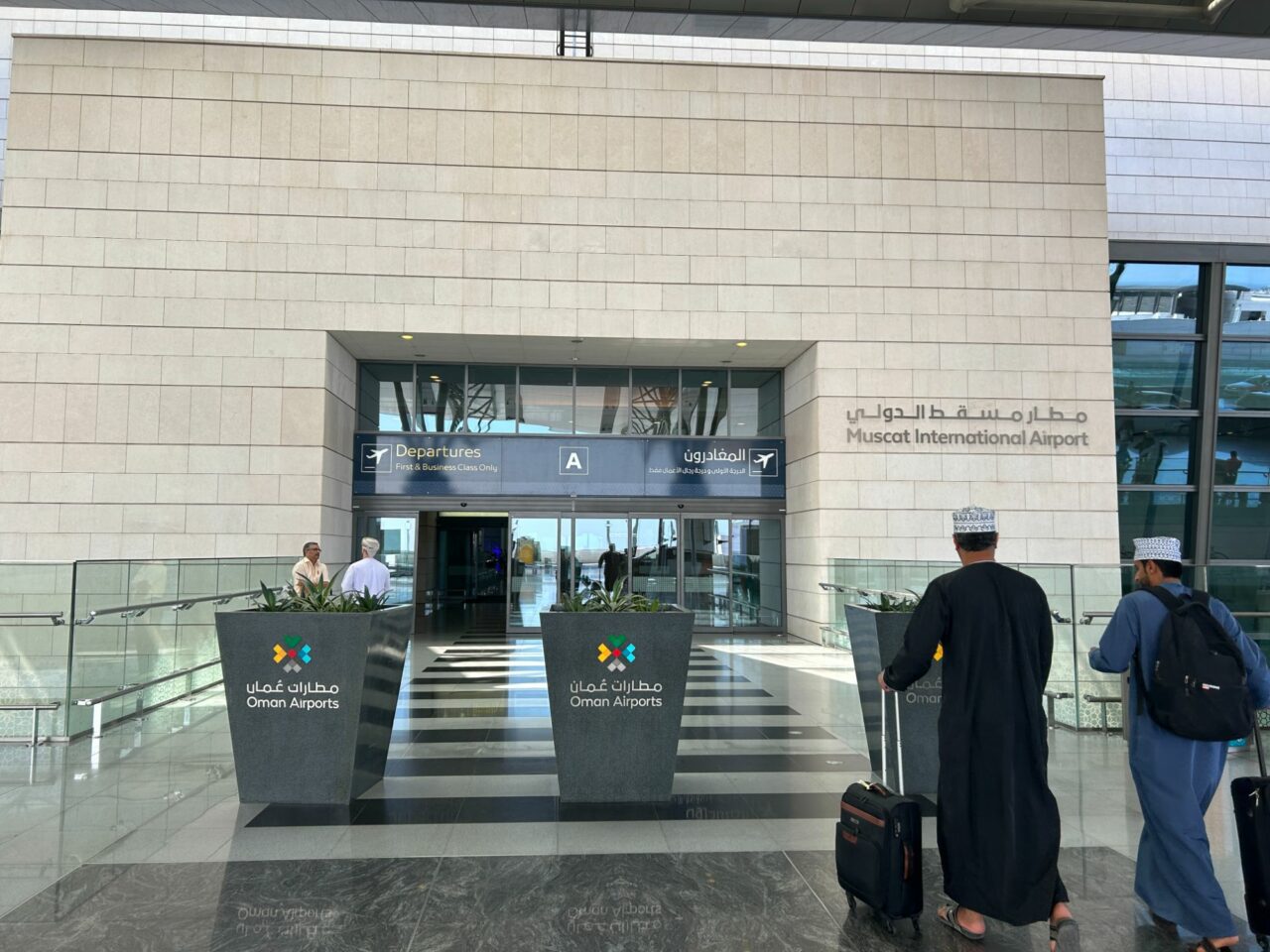 Muscat airport has a great business and first check-in area, which covers all airlines apart from Oman Air which has a separate check-in for premium customers. There is even a separate entrance from outside the airport for this area.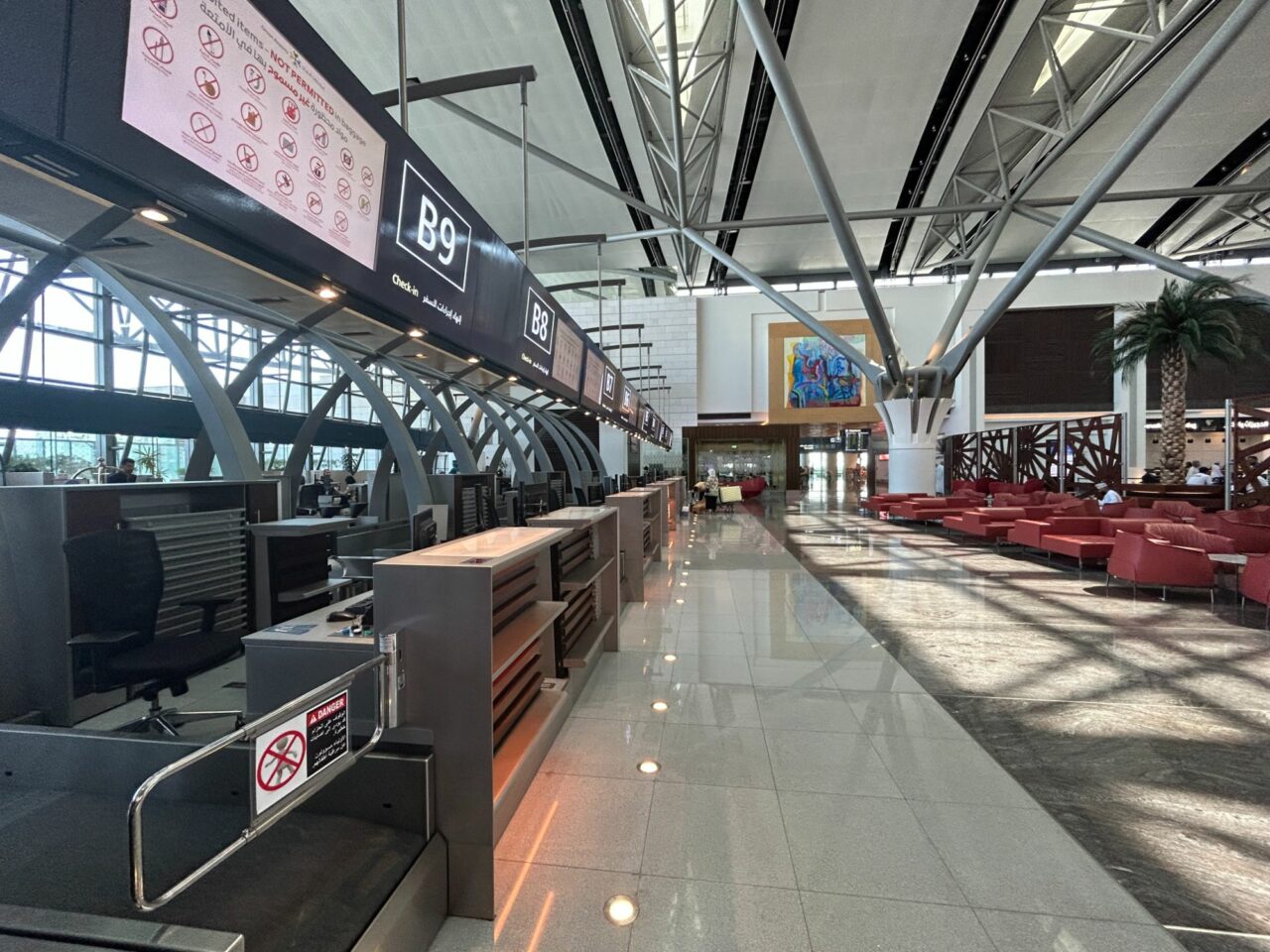 The area was so deserted when I arrived I wasn't even sure it was open, but then I spotted someone at the far end to help me. She was very friendly as well as professional, and within a few minutes, I was checked in and had directions to the lounge.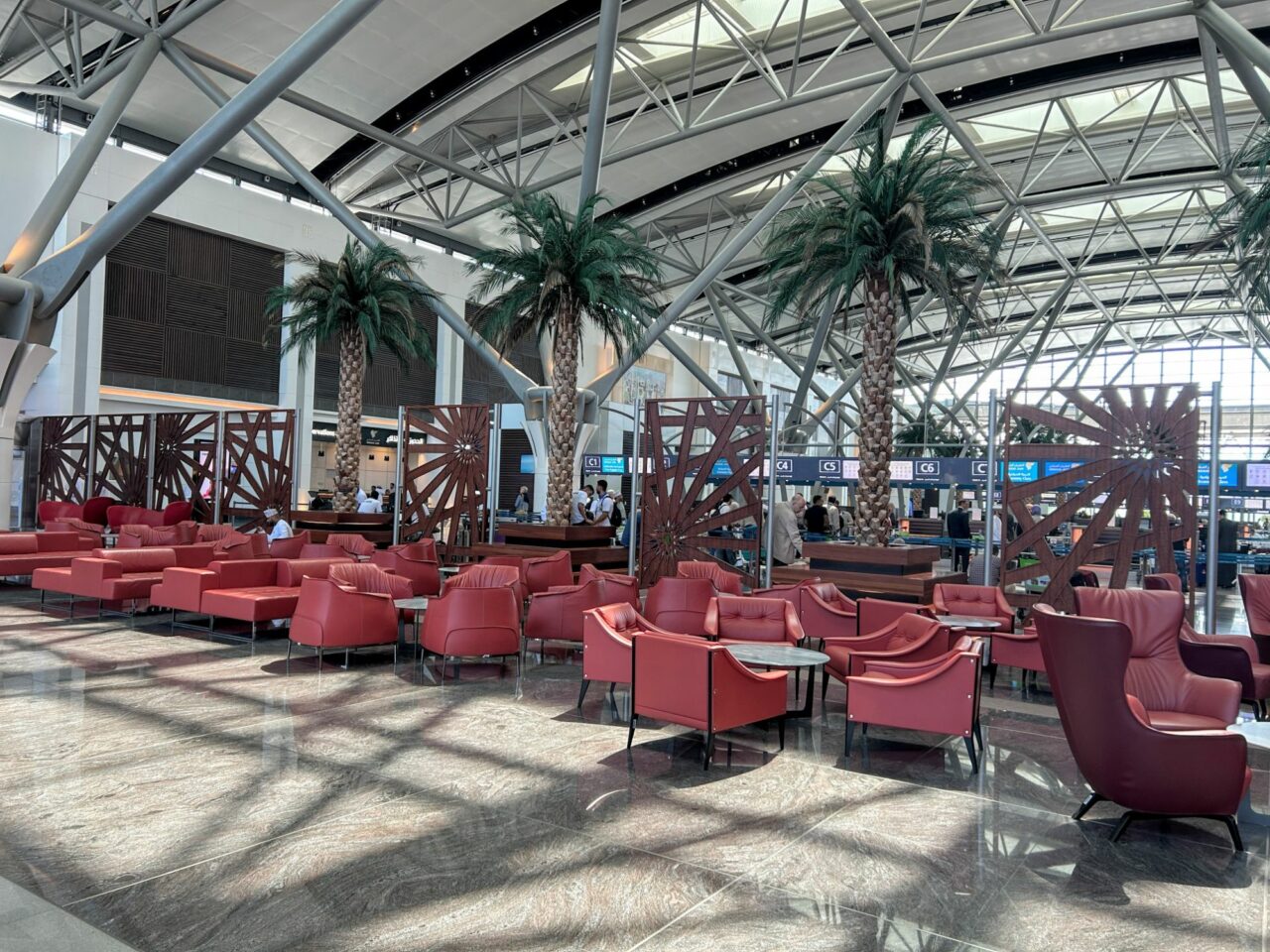 There was a separate security/passport control that was also very efficient, and I was in the lounge within around 10 minutes of arriving at the airport.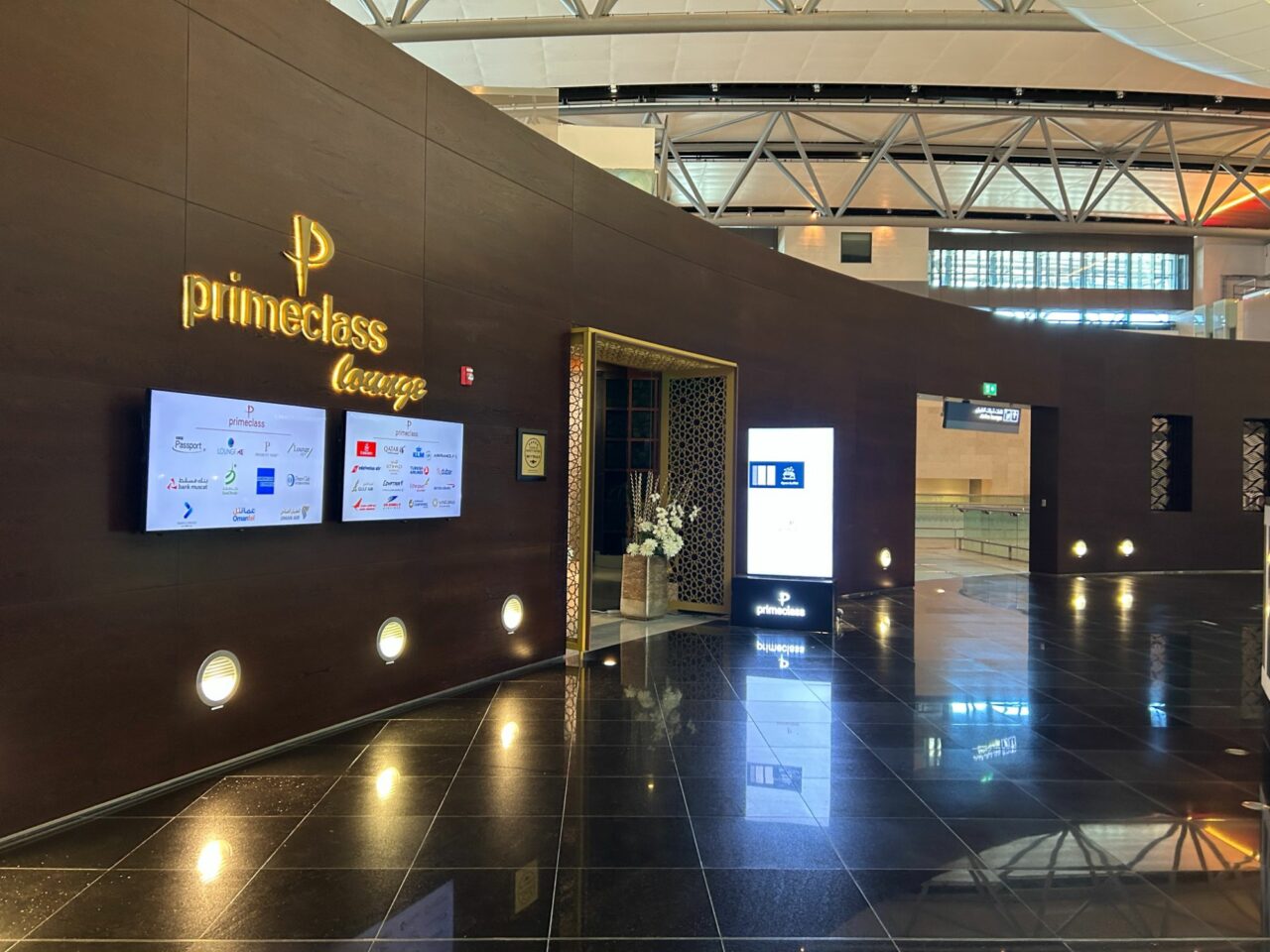 FlyDubai use the main lounge at the airport, which is the Primeclass lounge. There was quite a long wait to get in because someone was arguing about his Priority Pass card not being valid, which stopped one queue, and then most people were using Priority Pass, which takes longer than a quick scan of the boarding card. The lounge is situated upstairs just past Duty Free.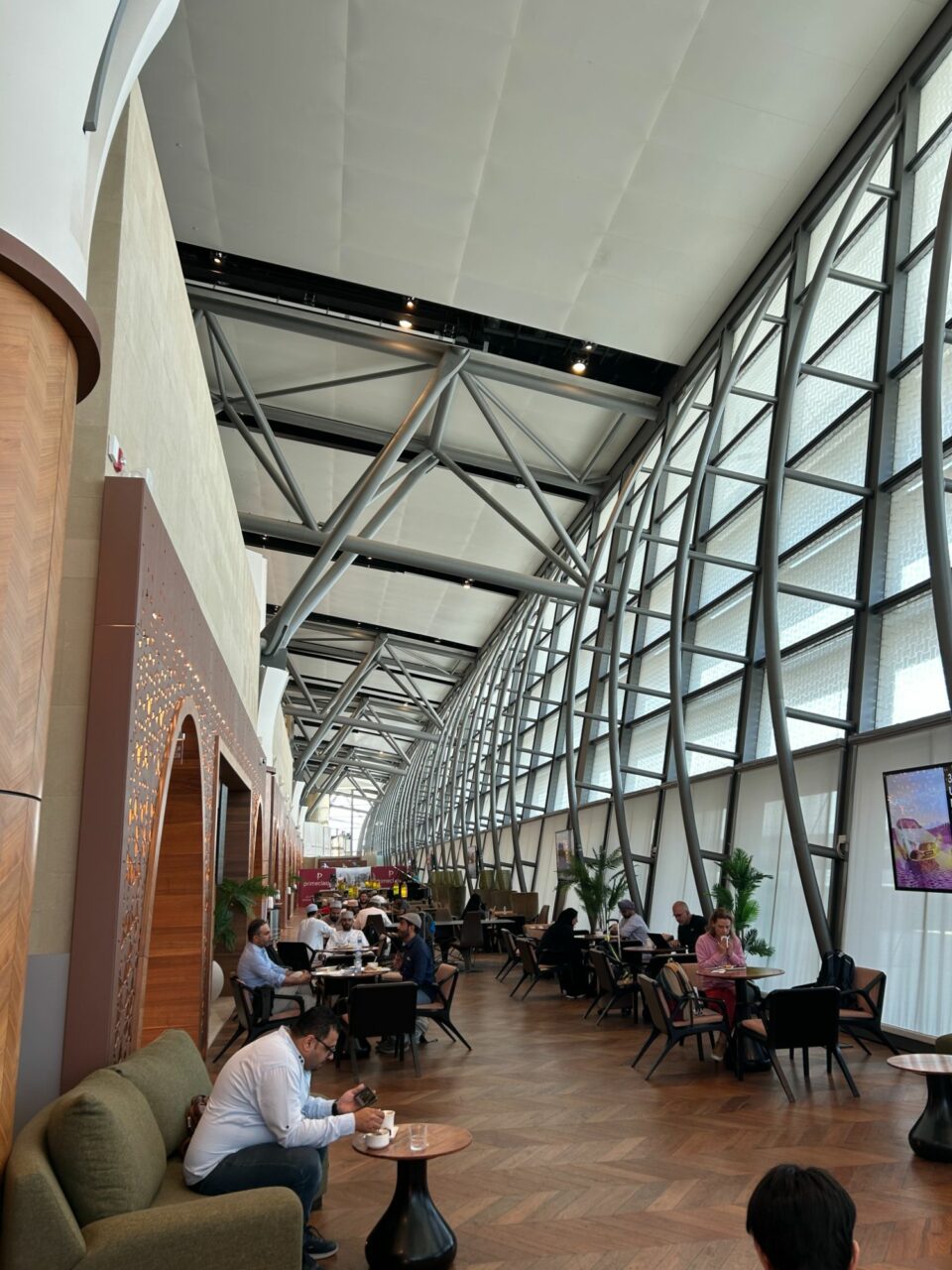 Once inside, the lounge is relatively large, although the sitting area wasn't that big for the number of people. There are not really views since the windows are covered in curtains, but there is plenty of natural light with all the glass. There were comfy sofas as well as dining tables and chairs. There were also sockets at many of the chairs and in the floor. The toilets were also spotlessly clean.
While it was not the most attractive lounge I have visited, it probably had one of the best buffets I have seen in an airport lounge. I would say that the food was better than at Oman air's lounge.
Some of the dishes included:
spring rolls
samosas
dips
soup
sandwiches
meat and cheese
lots of salads
olive and picked bar
fish with lemon butter sauce
biryani
vegetable gratin
stir fry
desserts
fresh fruit
There was also a bar area with alcohol.
Boarding FlyDubai B737 MAX Business Class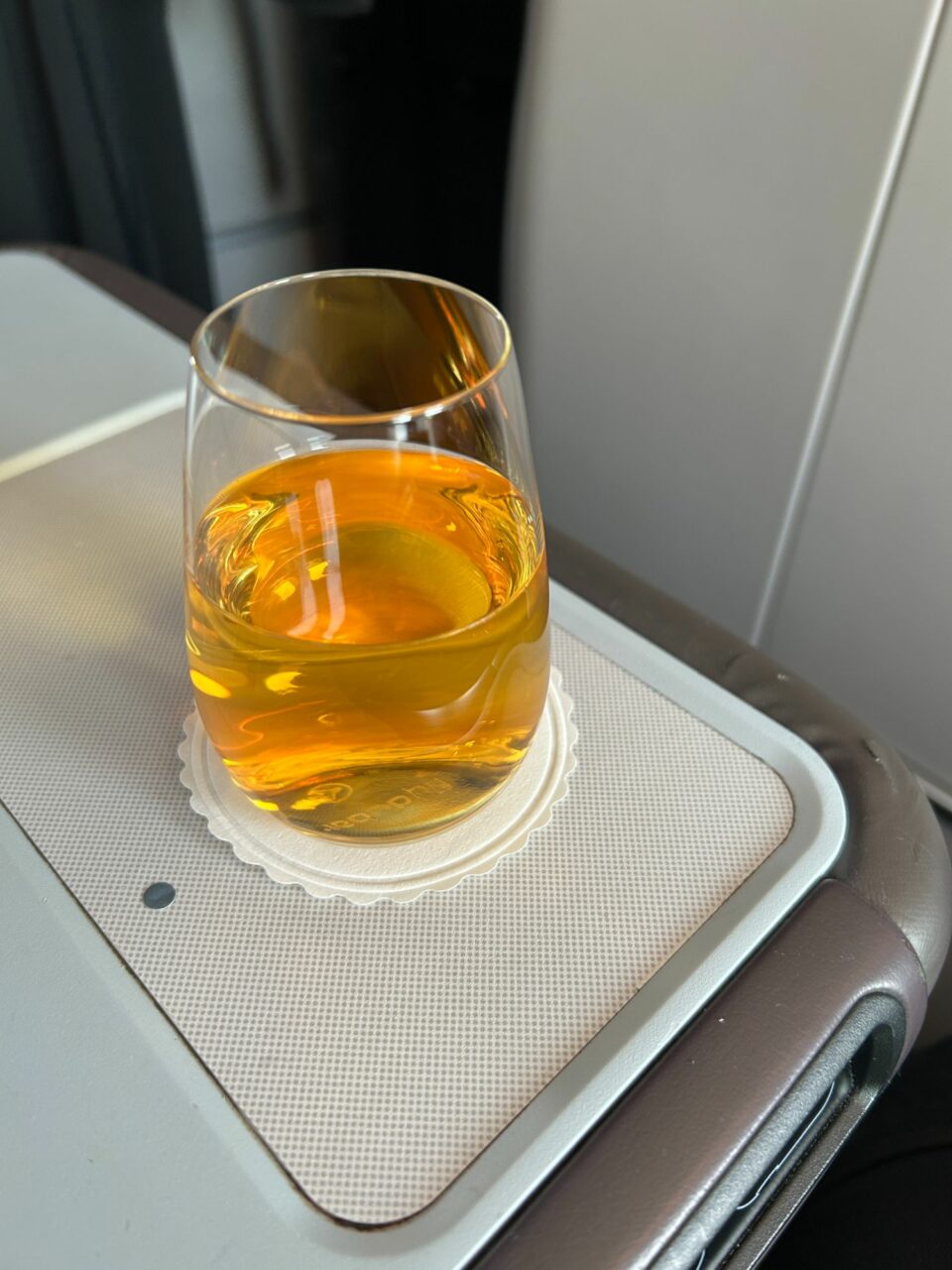 Boarding was well organised, with business class invited to board first through the jet bridge. Once on board, I was offered a non-alcoholic welcome drink of juice or water. I had apple juice.
FlyDubai B737 MAX business class Seat and cabin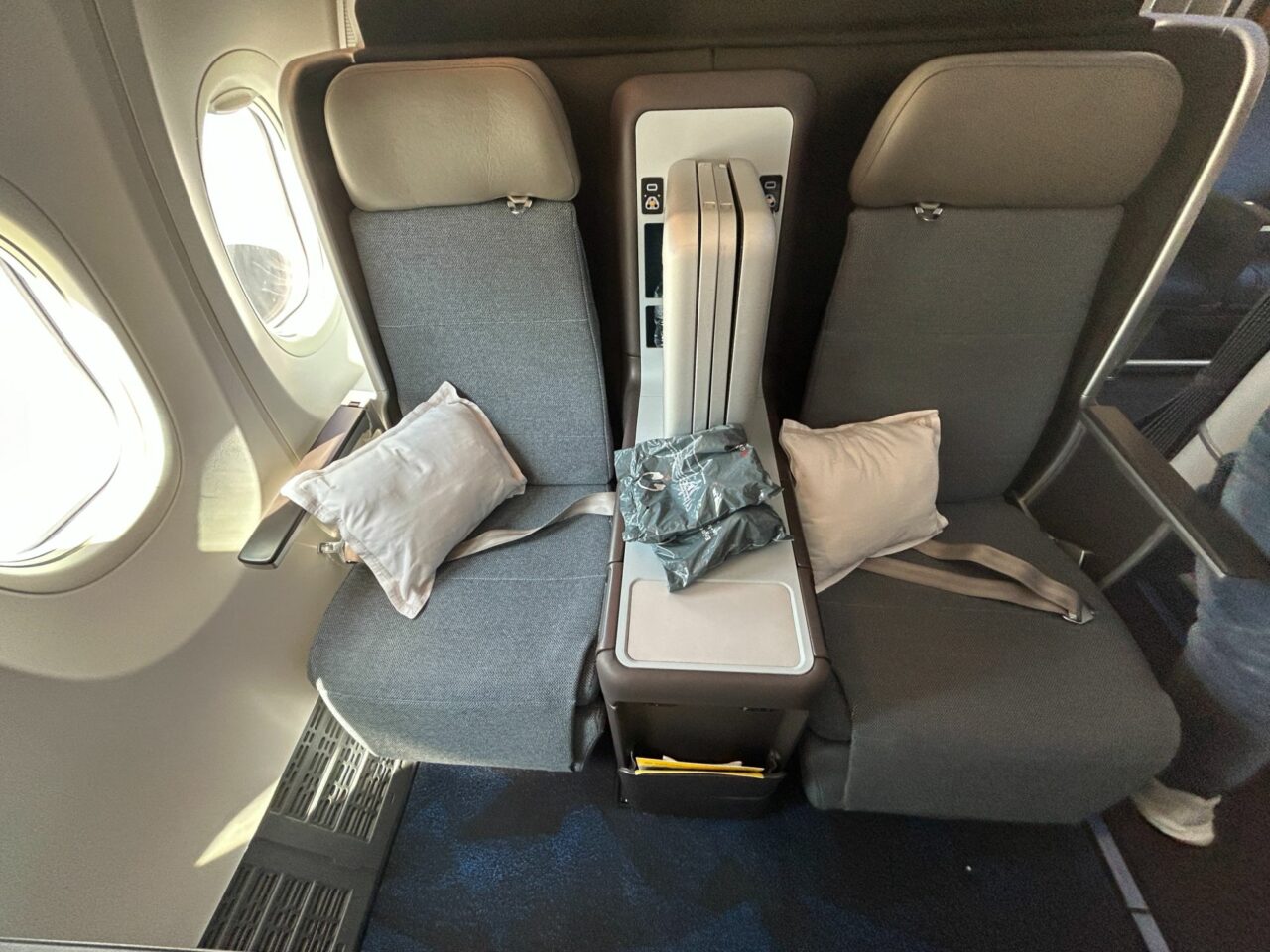 FlyDubai has some very fancy business class seats for short haul on their B737 Max aircraft. They are configured in alternating 1-1 and 2-2 configurations in 3 rows. Two rows have 4 seats and the middle row has solo "throne seats". I had managed to easily select one of the solo FlyDubai B737 MAX business class seats when I booked the flight.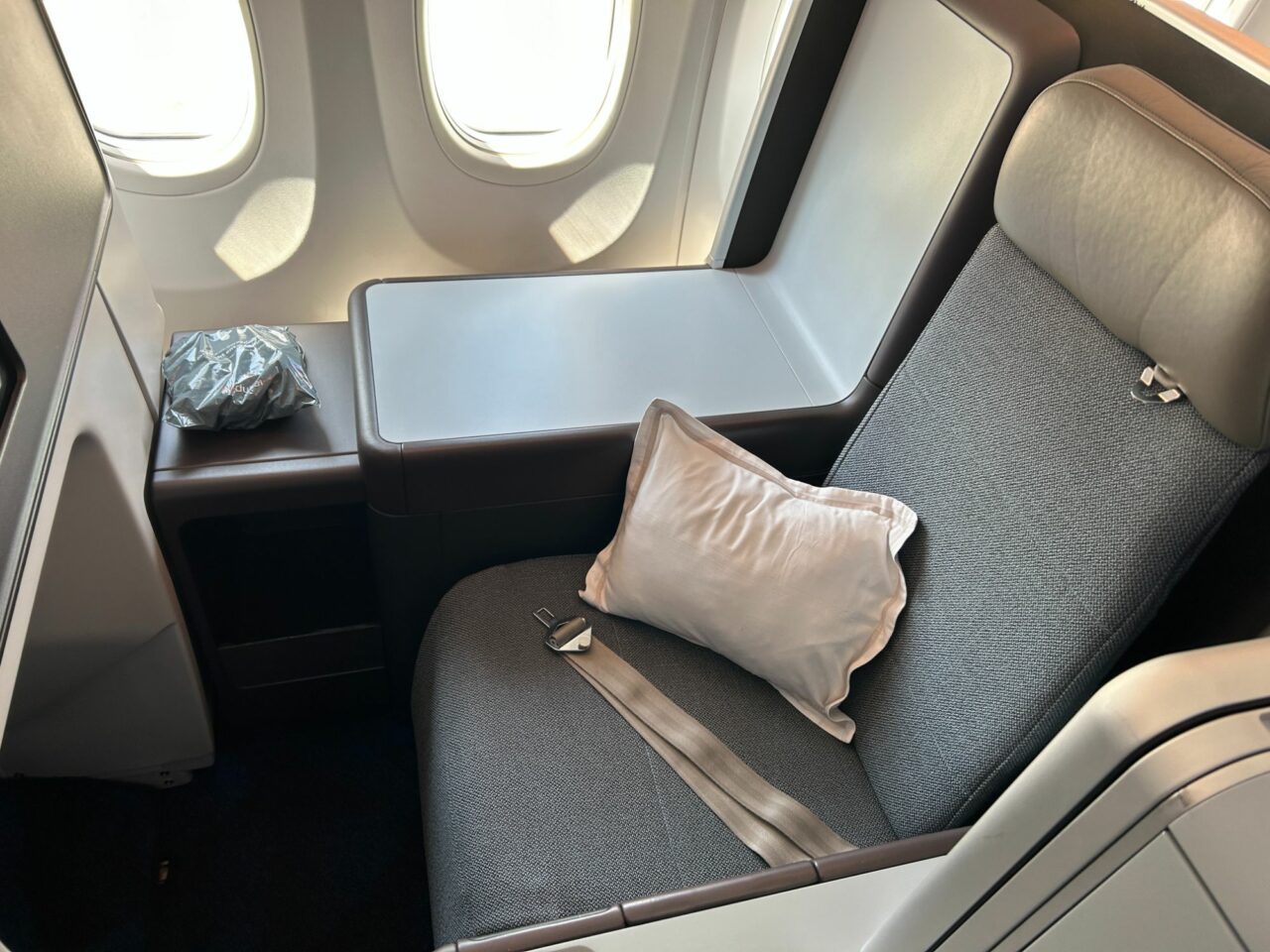 It felt extremely spacious to have what would normally be three seats worth of space to myself. There was a large console on either side of me.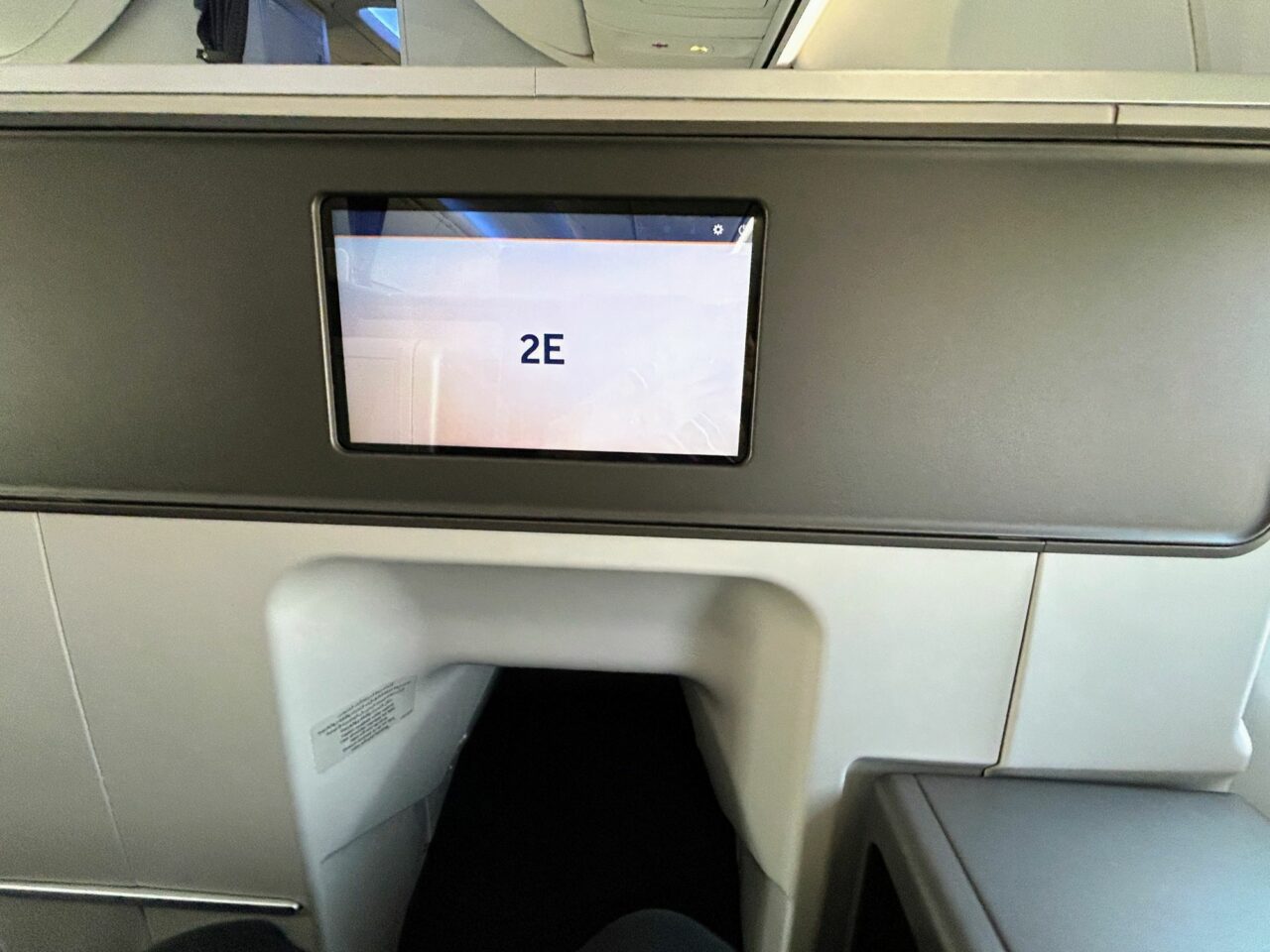 It also felt quite private with the screen by the aisle. Behind this was a rather odd storage area that perhaps would fit a laptop perhaps but was definitely ideal for your phone or glasses. There was also a bottle of water provided there.
There was a leg rest that could be raised which made sitting comfortable.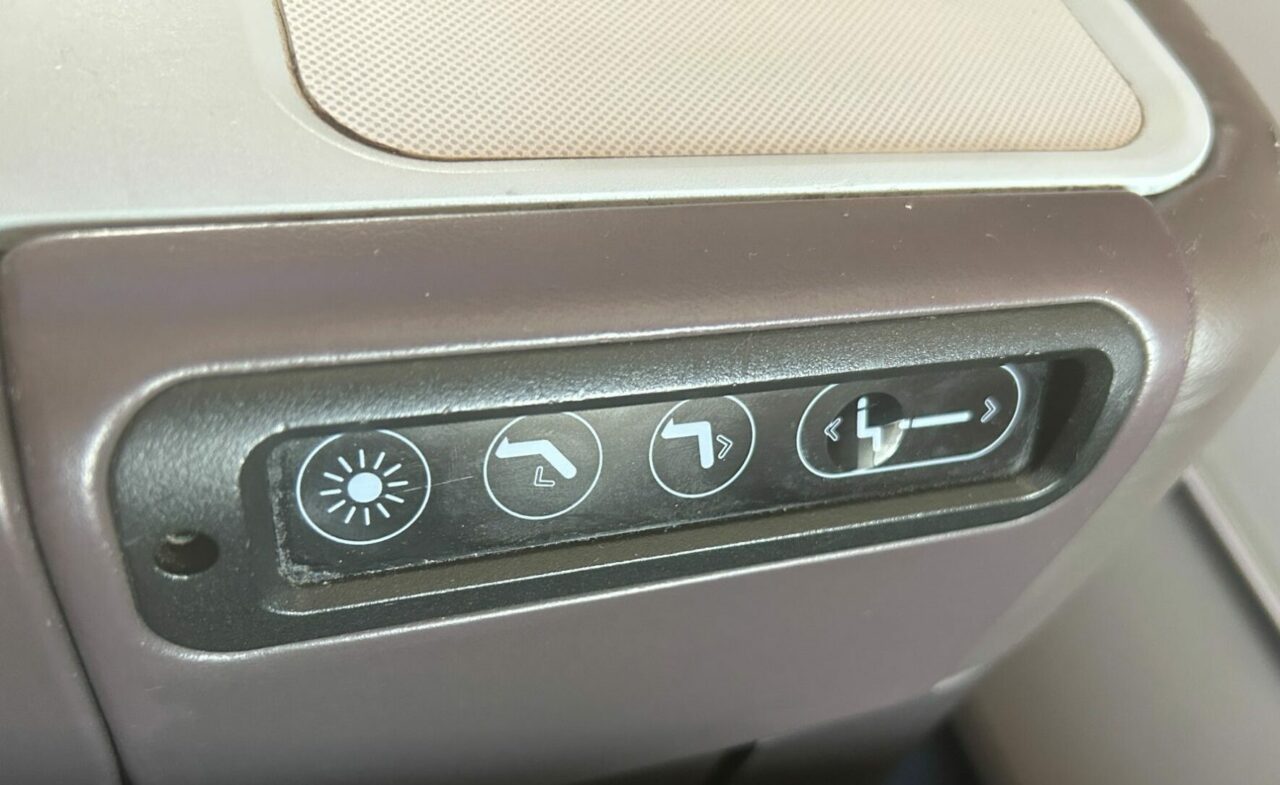 There was plenty of room to store items on the side consoles during the flight. There was a large cabinet above the side table, and another storage area beneath the other armrest.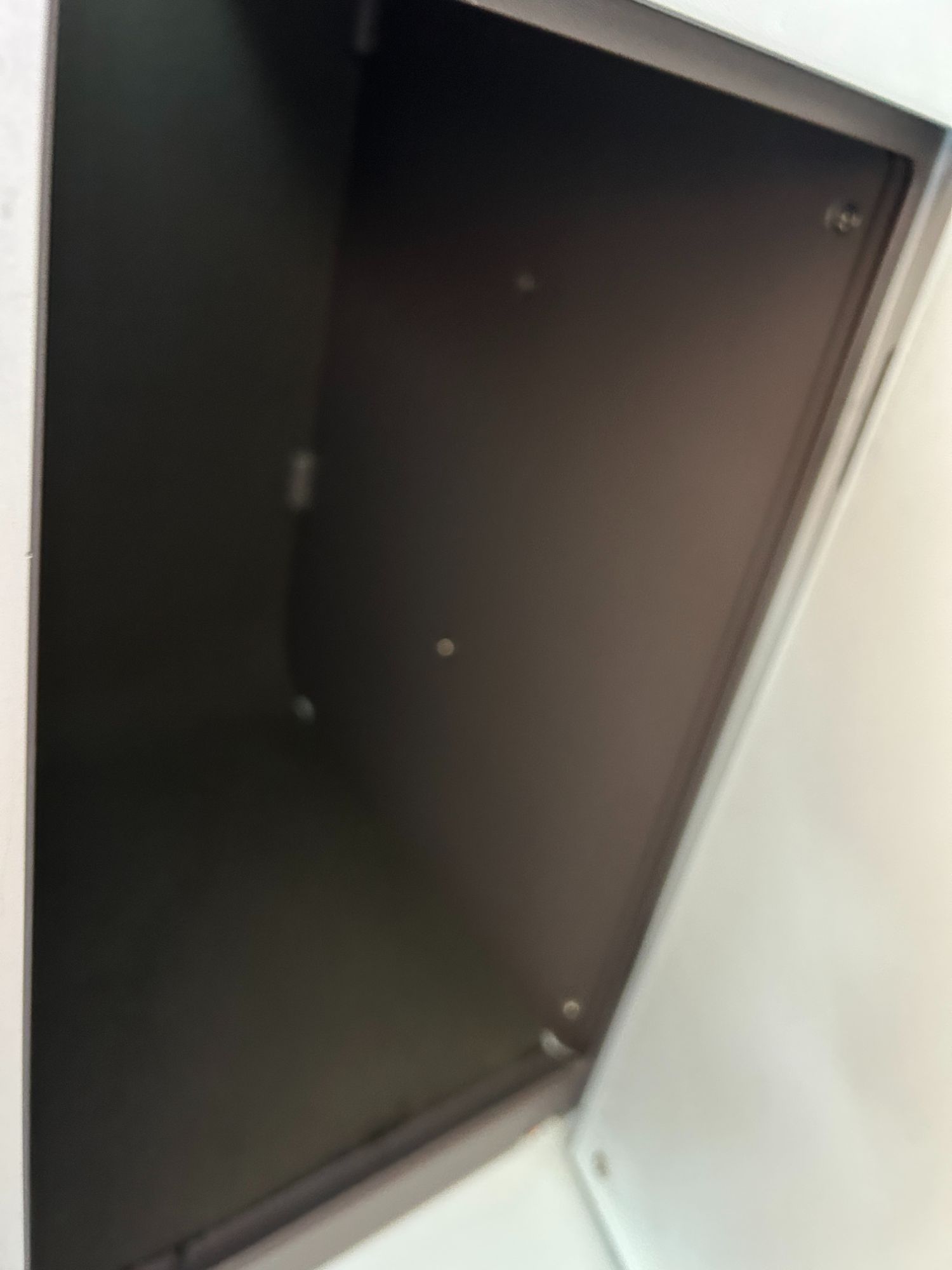 Food and drink
As it was only an hour-long flight there was no pre-lunch drink service. Before the meal, there was a hot towel service.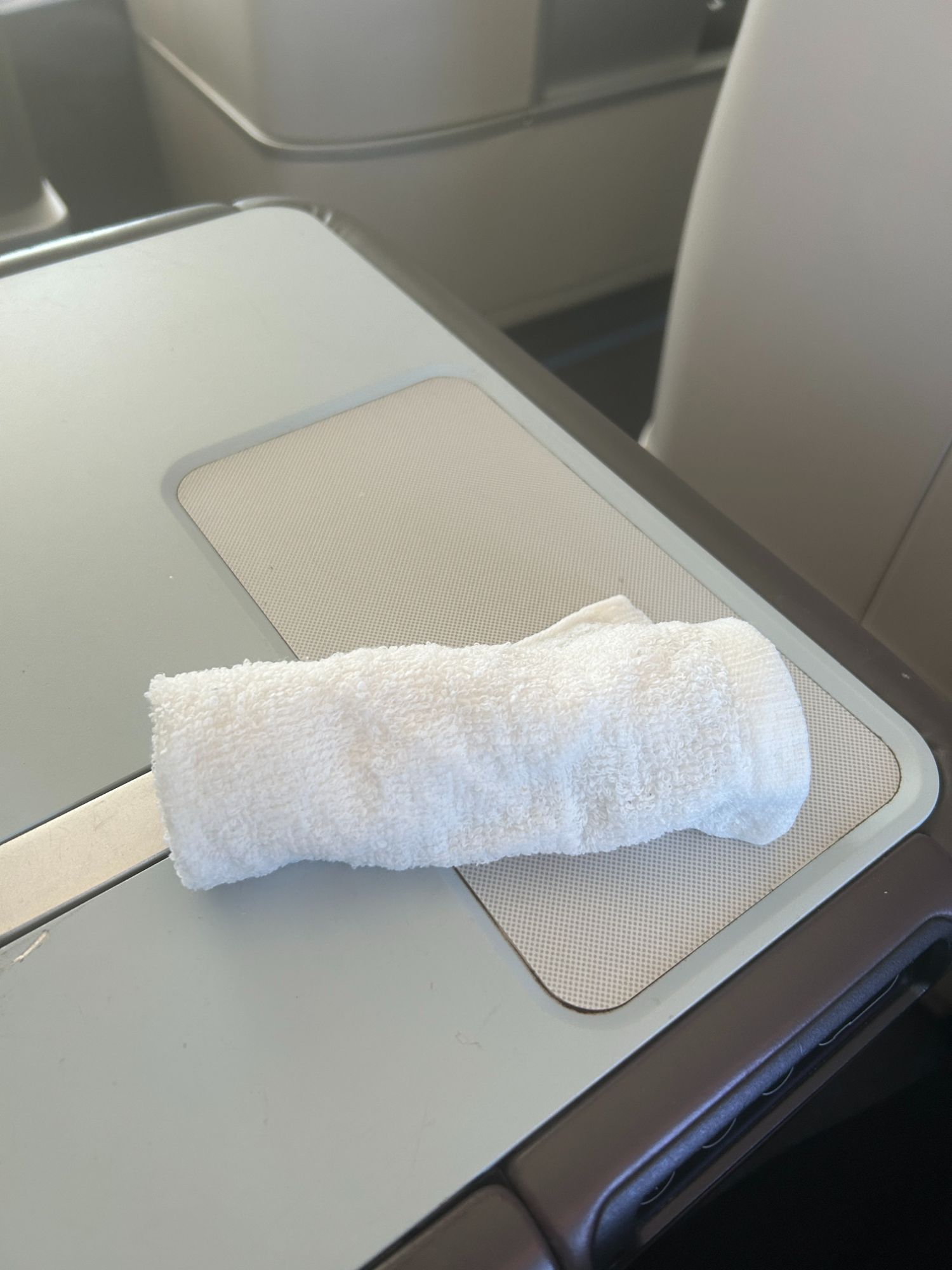 The large table was laid up with a crisp white tablecloth, and then the meal delivered. I say meal, really it was more of a snack but with the spread in the lounge I was quite happy. There was a good selection of drinks, including wine and beer. I went for the champagne, which was Duval Leroy. The staff were excellent at offering top-ups regularly.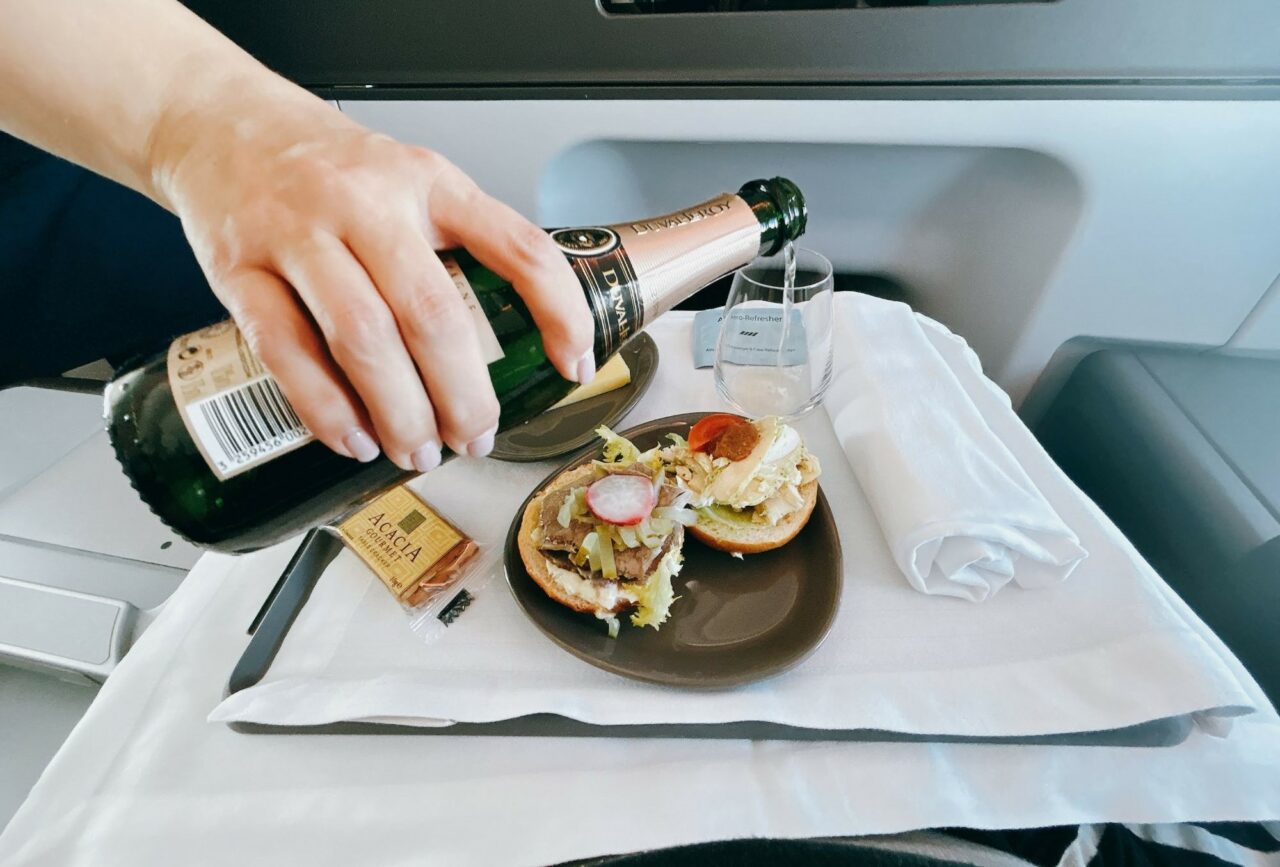 The meal was fine, if not very exciting. It consisted of a beef and chicken open sandwich followed by cheese. I should add it tasted better than it looked!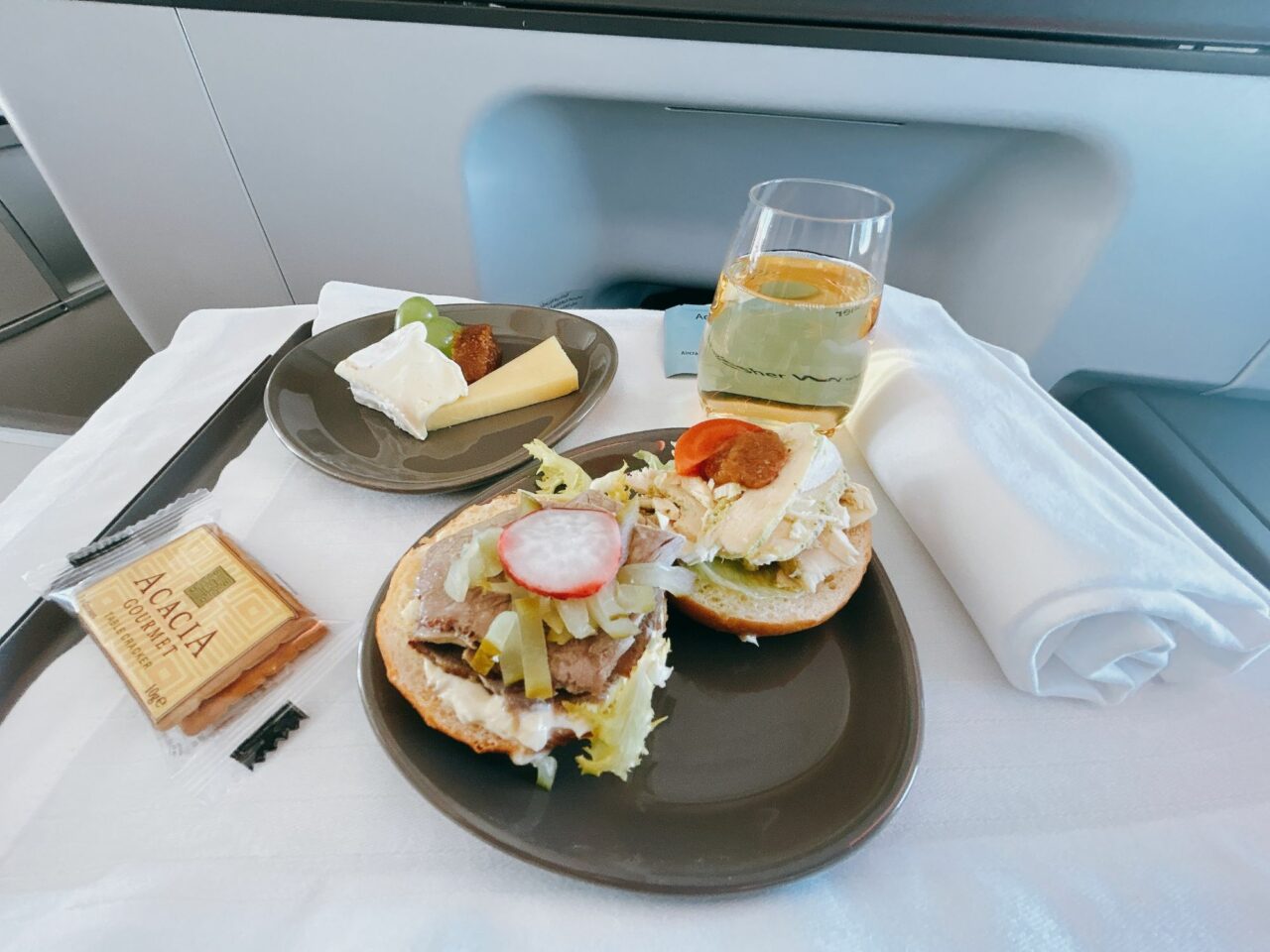 Entertainment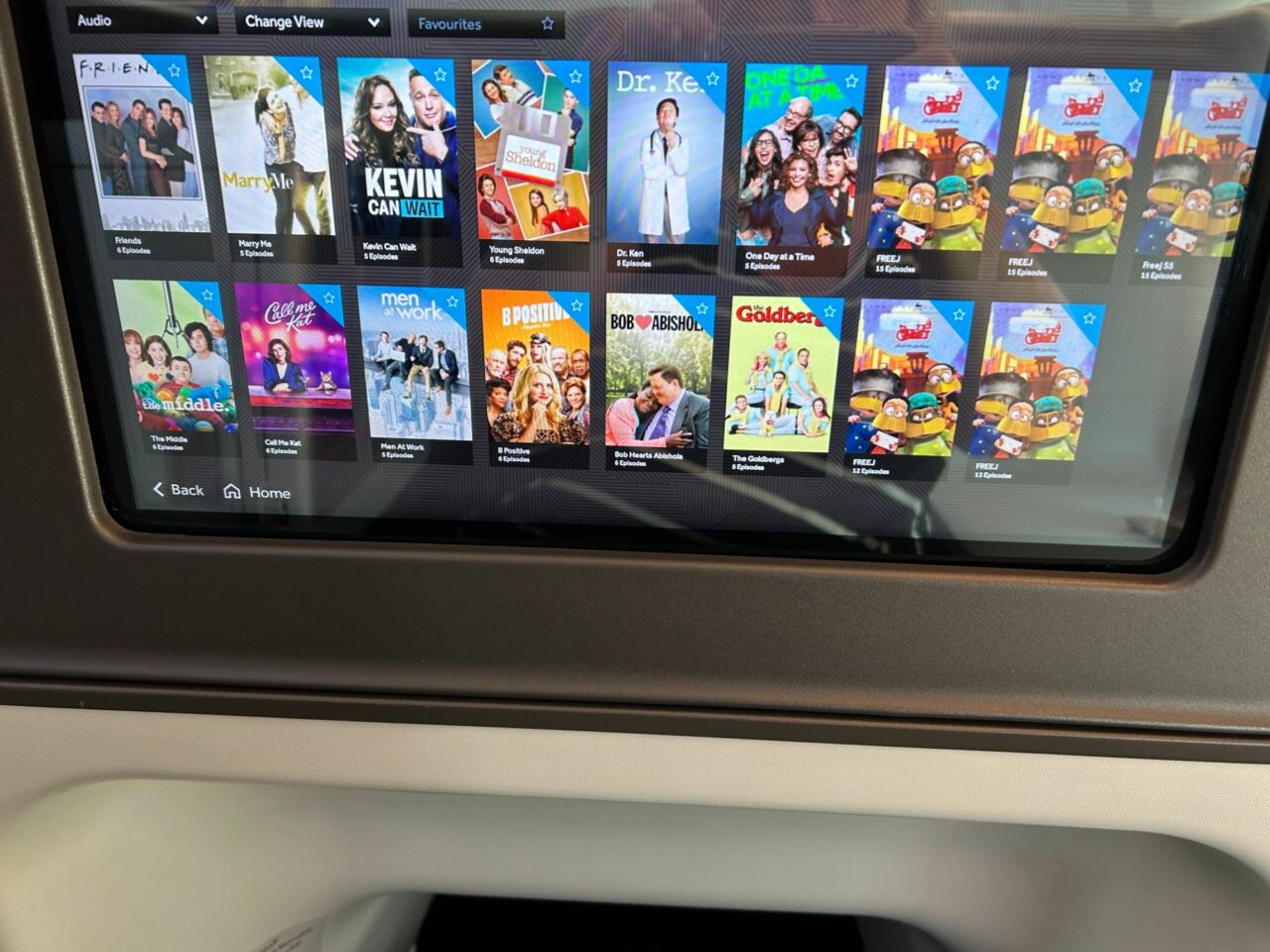 The screen did look a little lost in the wide expanse of the seatback in front, but it was a decent size at 15.6″.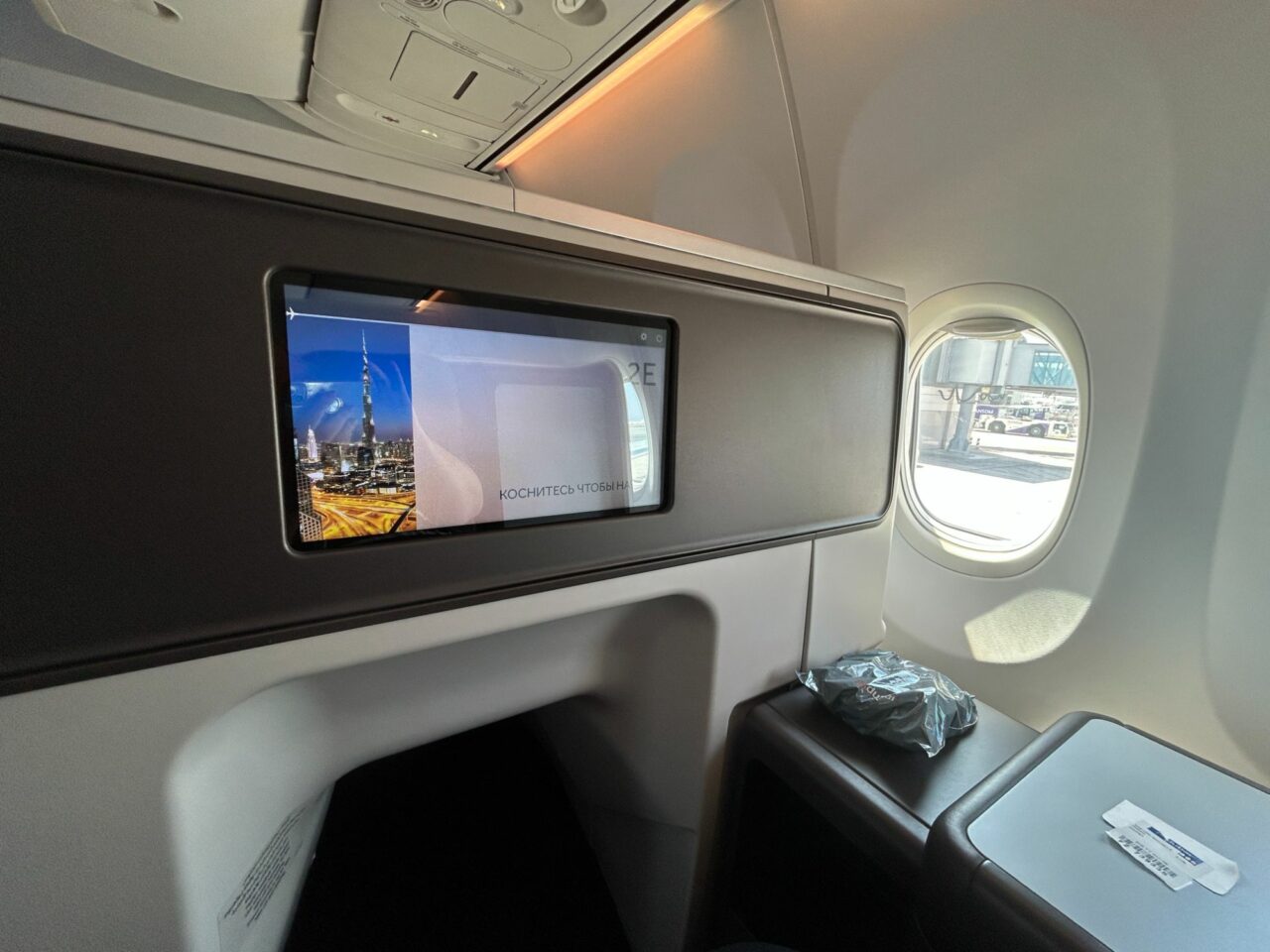 Entertainment was available from boarding, and there was a good selection of recent films and TV shows.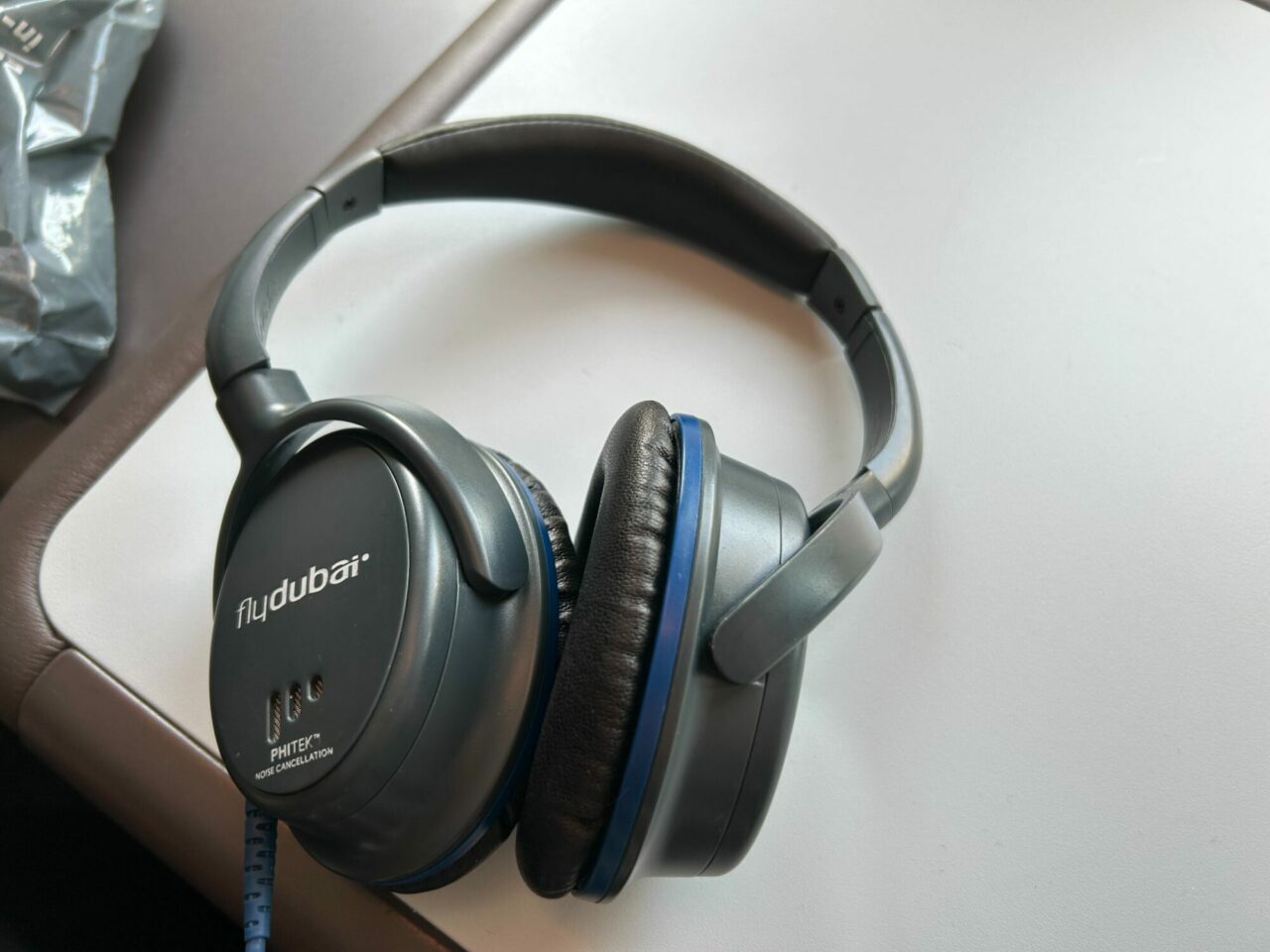 Noise-cancelling headphones were also provided, but they weren't particularly great. Wi-Fi was also available to buy from 30 minutes to 24 hours.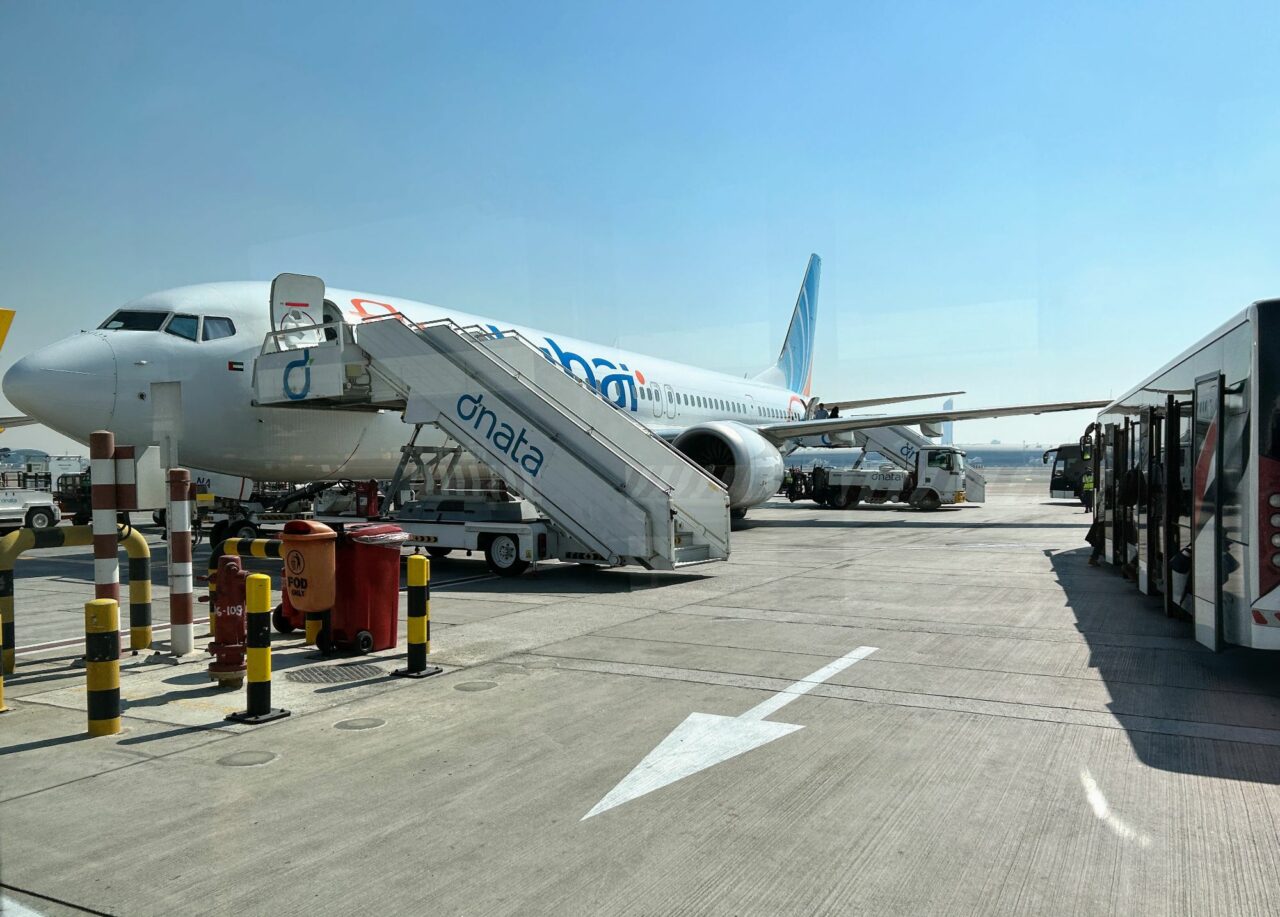 Soon we were landing into Dubai airport. All FlyDubai flights at Dubai are parked remotely, so it will always be a bus gate. We did at least have a business class bus which made it a bit more bearable. Plus it drops you close to the transit, which is a bonus.
Conclusion
Overall this was an excellent business class experience for such a short flight. The seat was incredibly spacious as well as comfortable, and the lounge was one of the best I have visited for business class in terms of food selection. The food was a little dull on board but on such a short flight I'd rather had a good seat than a big meal.
Like our FlyDubai B737 MAX business class review? You can more flight reviews here.