Today's article is by Jenna. We will feature a couple of guest posts this week as I look to expand the TLFL team to Australia and the USA. Jenna is currently based in Melbourne.
As pubs, shops and restaurants open again across England and we start to return to our 'new normal', the big question on many minds is "when can we travel again?". Well, following the announcement by the UK Government on July 3rd, the answer, to the delight of the many Brits desperate for a holiday (us included), is a little clearer.
The government released a list on 3 July comprising almost 60 low-risk countries that U.K citizens can visit from the 10 July onward, without having to complete any Covid-19 tests or a 14-day self-isolation period upon return to England. There are still a few conditions obviously; all returning travellers must provide their contact information upon their return, and if the trip includes visits to countries that are not on the exemption list, travellers must still isolate if they have been in those countries within the last 14 days.
Great news! Perhaps our summers may be saved yet. However, the other major factor that needs to be considered when planning your trip is the rules of your destination. Although there are no restrictions for returning to England, there are still many countries that have closed borders or quarantine requirements upon arrival.
For example, New Zealand, while on the list, is still closed to international travellers, as are Australia, Japan, Canada, and many others. There is a handy spreadsheet here if you want to get a rough idea of all your options, or read on for our top pick of places you can go, right now!
Croatia
Only a two hour flight from London, Croatia is the up-and-coming hot spot for travellers of all ages, and budgets. With a breathtaking coastline that stretches for miles, many opt to sail along the famous Dalmatian Coast, stopping at the many small islands along the way, as well as the larger port cities, including Split, Croatia and Zagreb.
Also boasting a rich culture and history, incredible architecture, delicious cuisine, great shopping and a vibrant nightlife, Croatia is an amazing place to spend your summer holiday.
You can read my review of the Sheraton Dubrovnik here.
Bermuda and the Bahamas
Bermuda, Bahama, come on pretty mama…(for those of you too young to know, that's a song by a small band called the Beach Boys) – there's a reason these beautiful islands make people want to sing! If you want to get a little further from home, these gorgeous islands are a great idea.
Surrounded by stunning turquoise water, you can relax on the gorgeous beaches, do some island hopping, snorkel, scuba, dive and swim amongst the reef and colourful marine life to your heart's content; and then, once you're tired from all the sun and sea, retire to one of the many gorgeous resorts dotted throughout the islands to enjoy a well-earned drink.
Iceland
A slightly 'cooler' island destination (in both senses of the word!), Iceland is an adventurers playground. Only an hours flight from London, this breathtaking island is full of unique, other-worldly scenery, including black-sand beaches featuring plane wrecks and glaciers, ice caves, volcanoes, hundreds of waterfalls, hot springs, geysers, glaciers, turf-roofed houses and, not least, adorable Icelandic ponies, puffins and a range of other wildlife.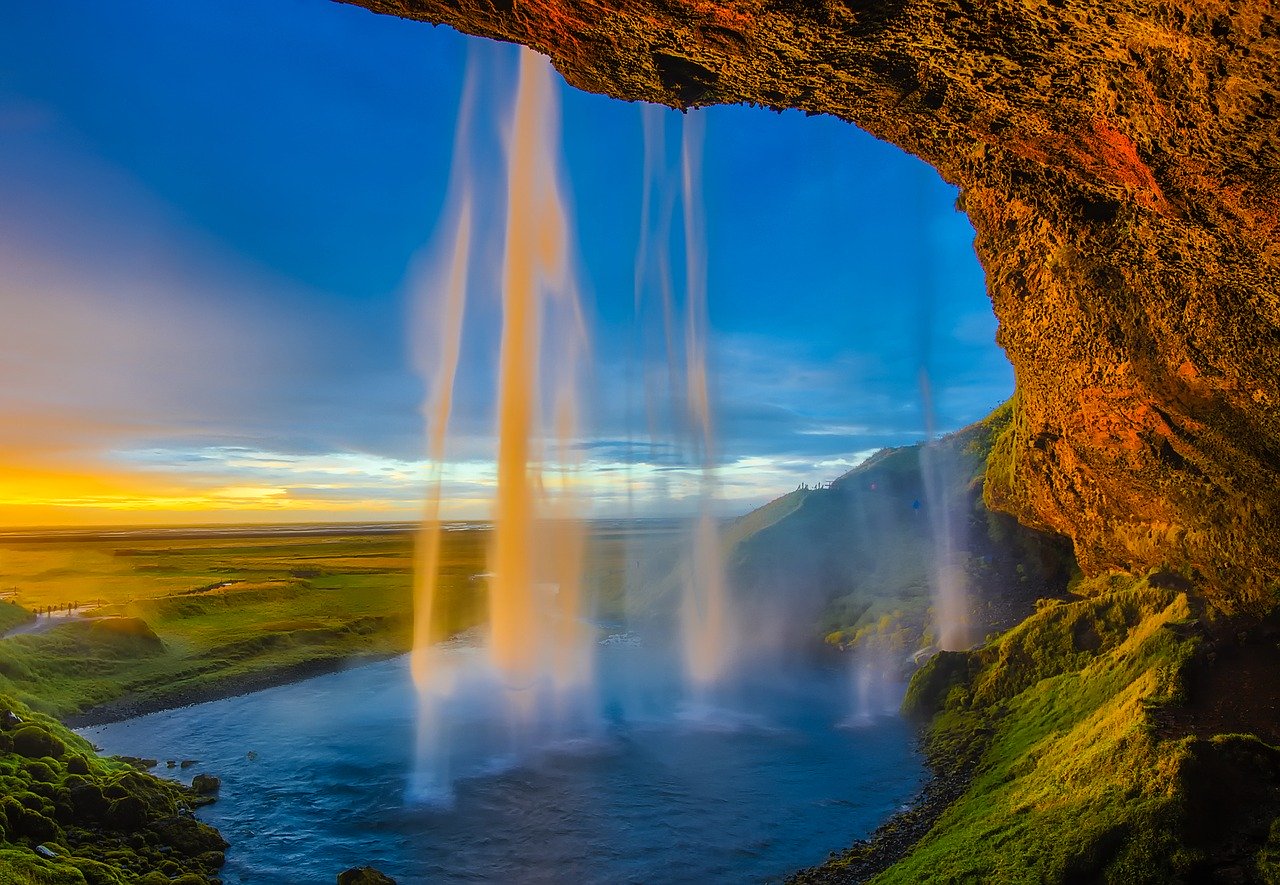 There are also quaint little towns such as Vik (which features in the new Will Ferrel movie on Netflix), or visitors can enjoy the fun, relaxed vibe of the capital Reykjavik, with its rainbow streets, quirky bars and stunning cathedral. Visit a Viking village, jump on a wildlife cruise or relax in a hot spring – Iceland has something to suit everyone.
Note – you will still need to complete a Covid-19 test upon arrival in Iceland which you will need to pay for.
Czech Republic
For something a little different than the usual summer beach trip, travel to the Czech Republic and enjoy wandering the capital Prague, one of the most well-preserved cities in Europe. Known for its gorgeous architecture, history, culture, art and music, the city also offers great shopping, as well as delicious (and cheap!) dining, and a great night out.
For something even more unusual, head east to the town of Kutna Hora, famous for its 'Bone Church'; constructed entirely of bones, or venture south to the quirky, walled town of Cesky Krumlov for a true medieval experience – and don't forget to say hello to the bears in the moat (yes, really).
France – Belgium – Netherlands – Germany – Italy – Switzerland – Spain

Not satisfied with one destination, or have a bit more time on your hands? Create your own route through these countries; all of them are restriction-free on either end. From England, fly, ferry, drive, train or bus your way across the channel to Paris, before travelling onward to Belgium, the Netherlands, Germany, Italy, across the Alps to Switzerland and through Spain, before heading home. There are currently some great value fares on Eurostar which are flexible up to 14 days before travel and start from £39 each way.
If you fancy Munich, have a read of my guide here or my guides to Alicante and Marbella here.
Or, you can go in reverse, or just include a few! Make up your own mix-and-match itinerary to suit your time frame and budget; all these countries have plenty to offer every type of traveller, and you can even plan your route as you go.
You could also add Poland or Austria to your itinerary (though you will need to have a negative Covid-19 test from less than 4 days ago to travel through Austria) if you want to venture further east, or Greece if you want some more sunshine.
And if none of those suggestions excite you, check out our list to find something that suits. Don't forget that British Airways currently have a sale on, or if you want to use up some Avios, try using Seatspy for the simplest way to find Avios availability.
As always, make sure to still check all your usual travel requirements; Visas, vaccinations, maximum stay etc. Also, please stay informed and aware of any possible travel changes by utilising the relevant government travel advice websites or other channels, particularly at the moment. And don't forget your travel insurance!