I'll admit Munich wasn't really on my radar as a destination until fairly recently. In my head I just associated it with Oktoberfest and drinking beer. Then I saw if featured on the ITV The Wine Programme and thought it looked very pretty. So when FlyBMI were looking to promote their destinations I jumped at the chance to visit Munich. FlyBMI and Munich Tourist board and Munich Airport paid for my flights and accommodation for this trip.
Getting there and around
Munich has a large modern airport with plenty of flights from the UK. I flew from Bristol with FlyBmi on their E145 jet. You can read my review of the flights and a bit more about Munich airport in this article. Once in Munich, Lufthansa run a very handy bus service which takes you to the central station in Munich, the Hauptbahnhof. The buses run every 15 minutes and you can buy your tickets advance online for €10 one way or €17 return. The journey takes about 40 minutes. Taxis cost a flat €63.
Much of Munich can be gotten around on foot as the historical centre is pretty compact. There is also an excellent public transport system with trams, buses, the S-Bahn and the U-Bahn. If you want to use the public transport all day, the easiest way is to buy a day pass called Tageskarte. Munich is a very cycle friendly destination and you can easily hire a bike to get around as well.
In terms of taxis both uber and Mytaxi work in Munich. Mytaxi is currently my go-to app for taxis as you can use it in a number of European cities such as Berlin, Munich and Madrid. You summon a taxi with the app and then can pay through the app by linked credit card.  If you want to try Mytaxi you can get £10 credit (for UK use) if you sign up using code michele.rob1 
Where to stay
I stayed in the Hotel Vier Jahreszeiten Kempinski hotel which is situated on the Maximilianstraße, the home of all the designer shops and a few minutes walk from the old town. The hotel has an impressive entrance hall with a domed lobby lounge where they serve pastries, coffee and drinks. The staff at the hotel were all very impressive – highly professional but friendly too.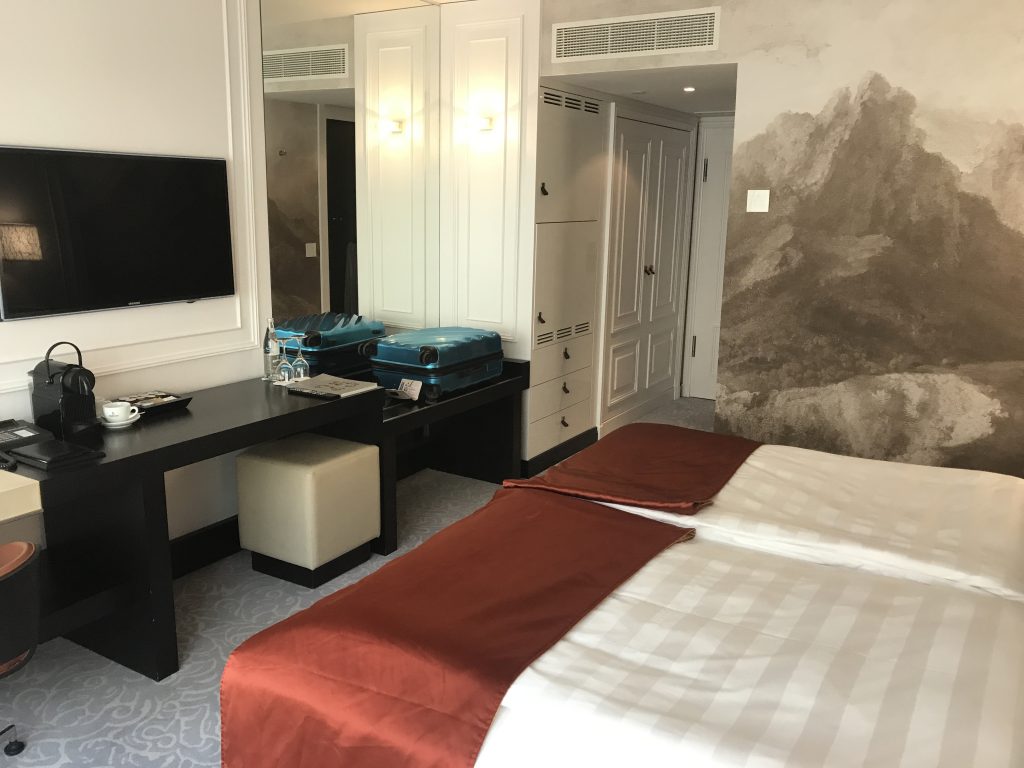 The rooms are modern and well equipped. There is a Nespresso style coffee maker, large TV with all the UK main channels plus complimentary mineral water each day. The highlight was the bathroom which had an electronically controlled shower complete with mood lighting which I had never seen before. You could select the exact temperature of the water from the digital display. I need one of those for my bathroom at home I think! The luxury feel was completed with Ferragamo toiletries.
The highlight of the hotel for me was the spa and pool area. Beware that the sauna is co-ed and also likely to involve naked people of both sexes as is the German way! Fortunately, in the pool, everyone was fully clothed!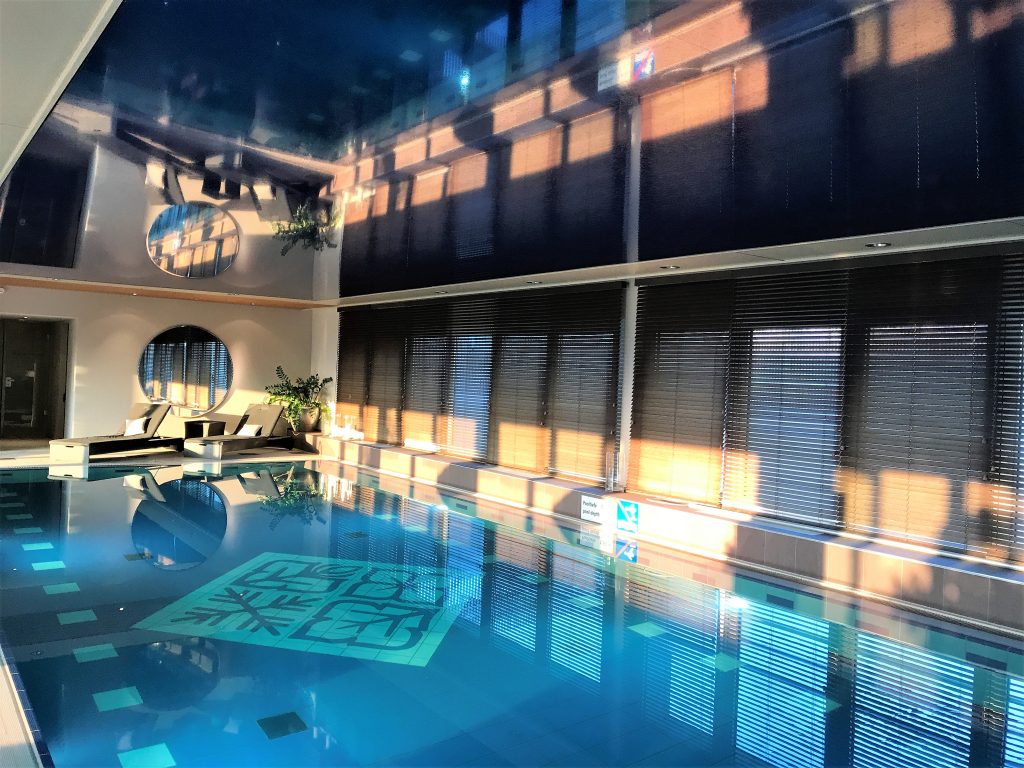 The best part in the summer is the outdoor terrace overlooking the rooftops of the old town. On a warm day, it was nice to relax after lots of sightseeing with a chill-out on a lounger for a while.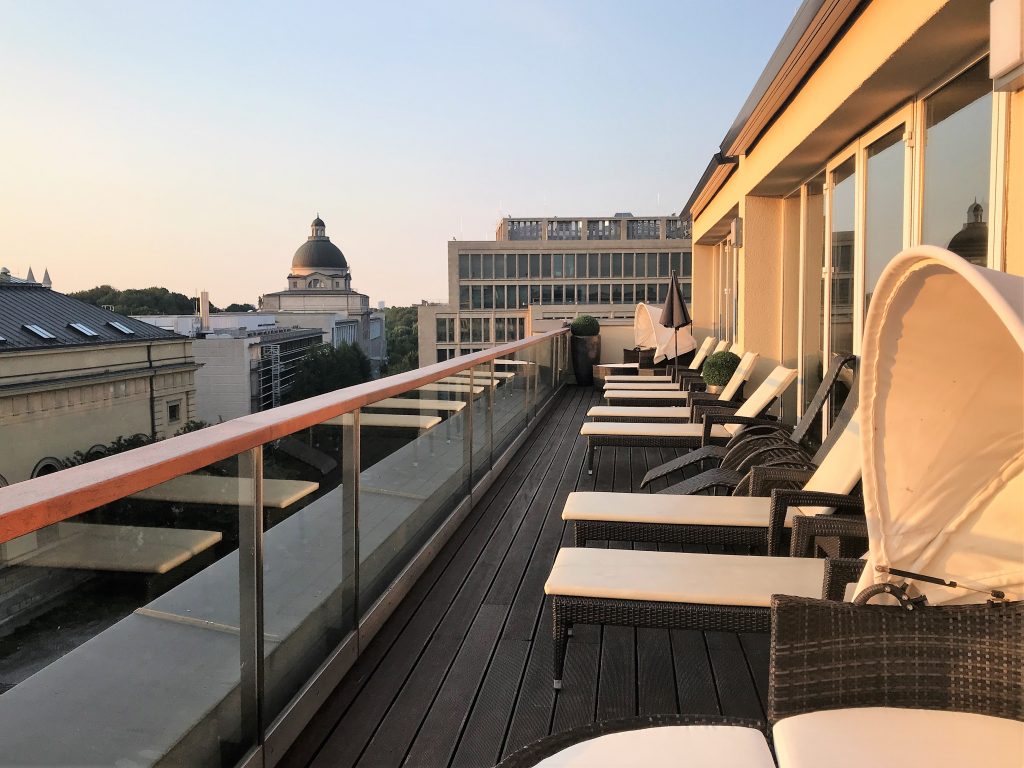 You can find more details on Hotel Vier Jahreszeiten Kempinski here.
Things to do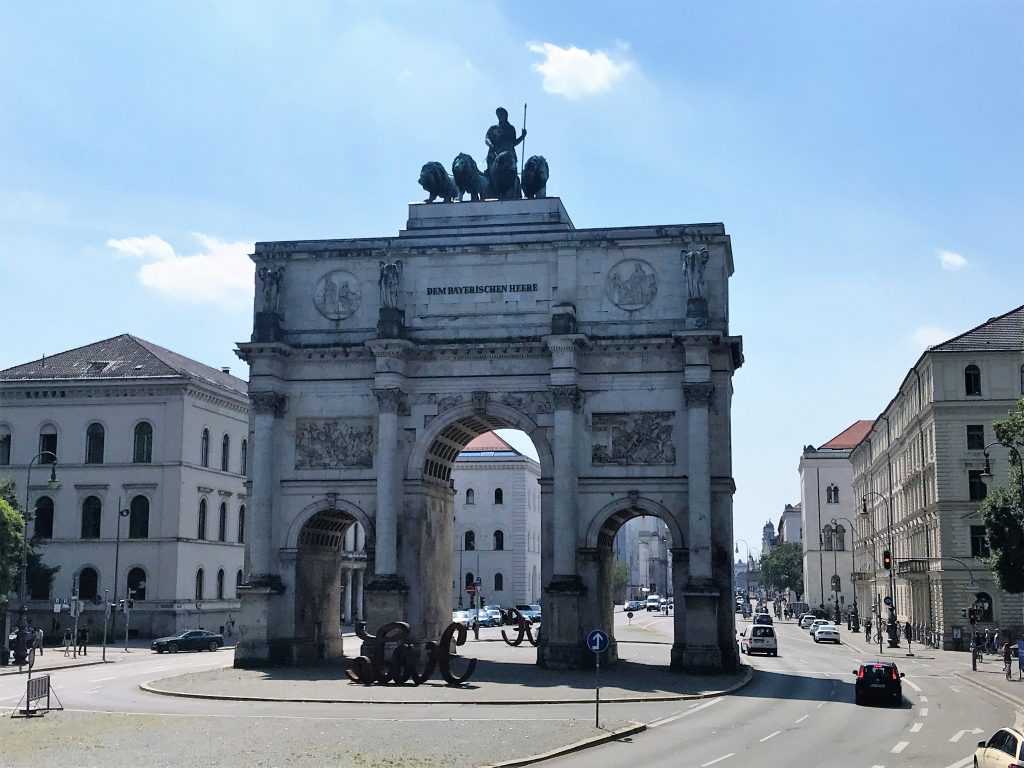 I was very impressed by the number of attractions that Munich had to offer. The Old Town is a definite must to wander round the pretty town with its beautiful buildings alongside plenty of pavement cafes to soak up the atmosphere and enjoy the surroundings. If you are more into the hi-tec you can visit BMW World for a behind the scenes tour or a visit to the museum.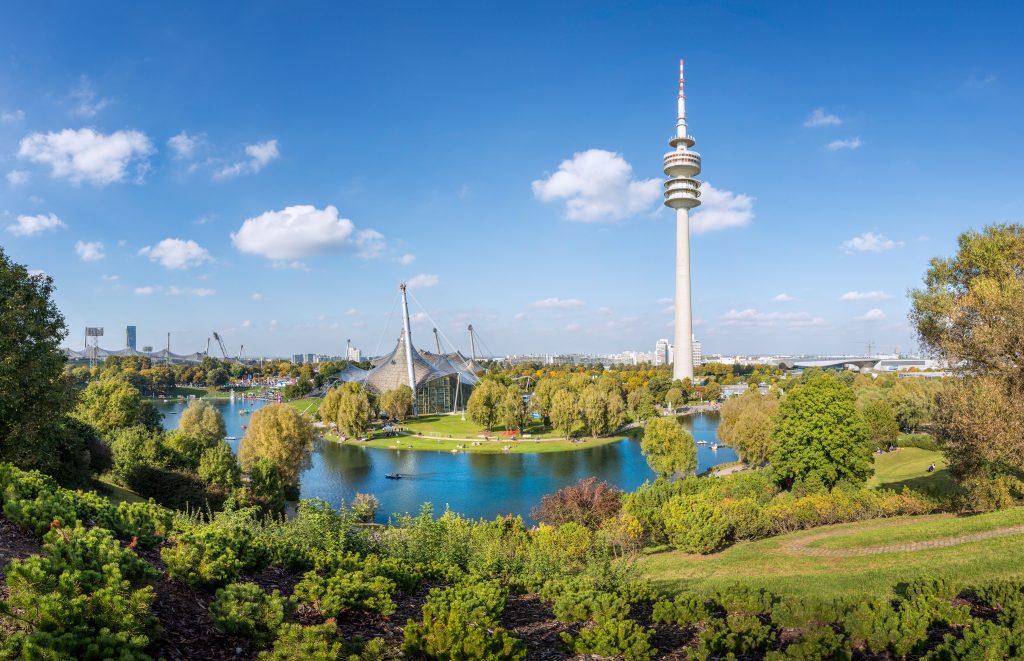 The Olympic Park is an impressive site and often hosts festivals in the summer. Also there is the Olympic tower which you can ride to the top of or even have a meal up there at the revolving restaurant which completes one turn in 53 minutes.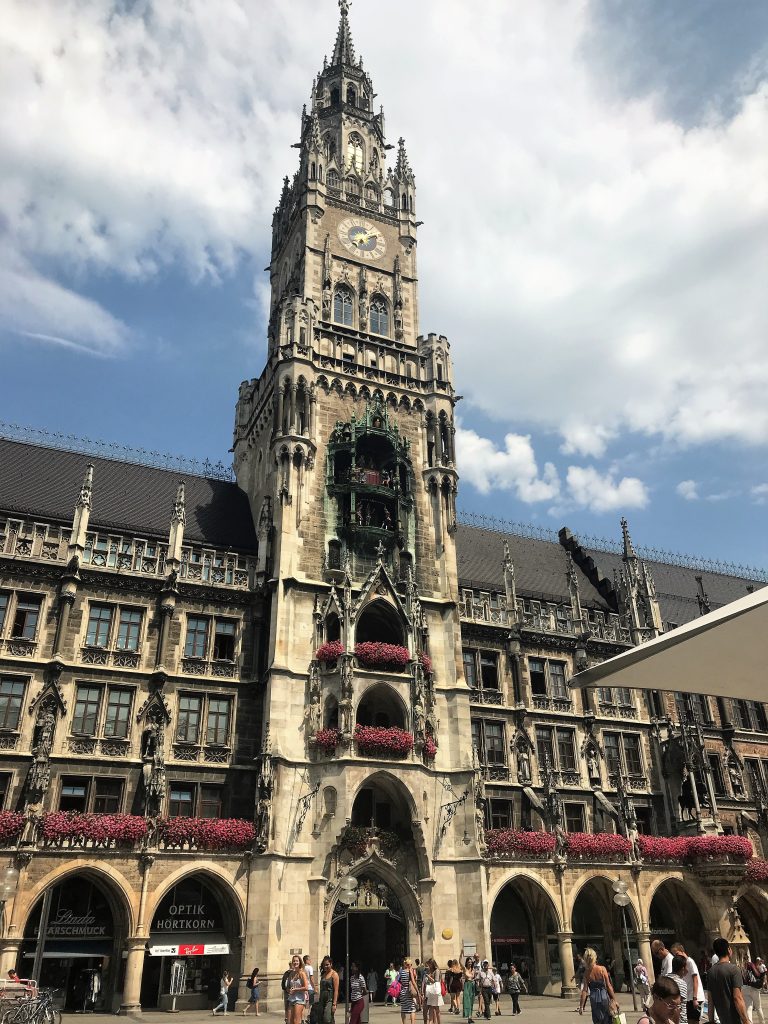 Christmas markets and the Pink Christmas market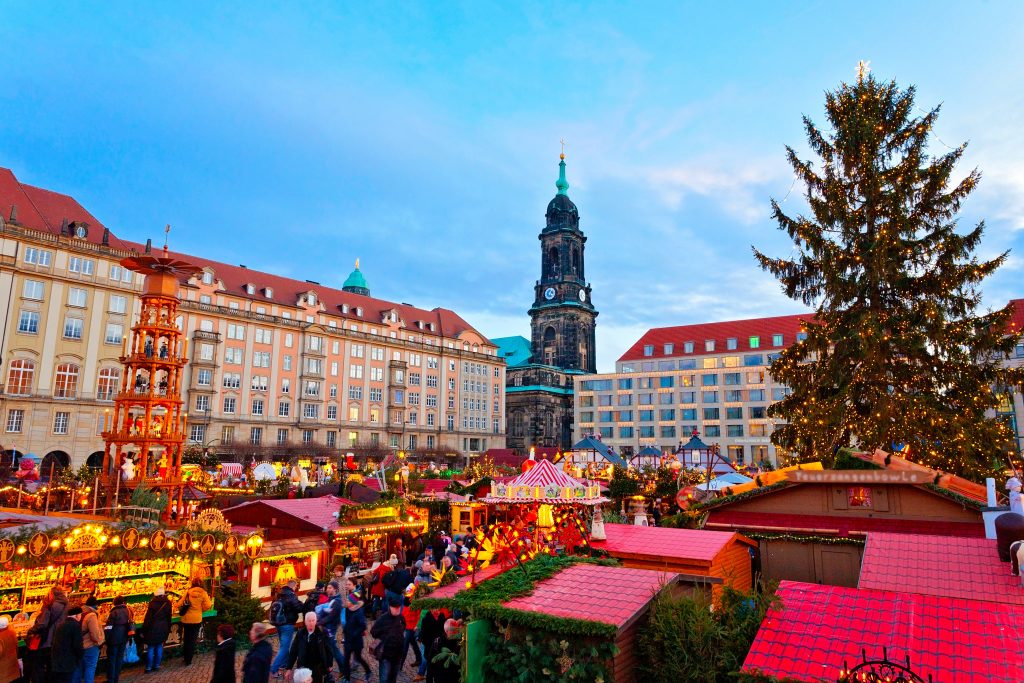 Munich, of course, has a number of wonderful Christmas markets to visit including the rather unique Pink Christmas for the LGBT community. Everything is pink from head to toe including the food and drinks – this one is definitely top of my list to visit for next time! This year it starts on 27 November 2018.
The English Garden and Surfing??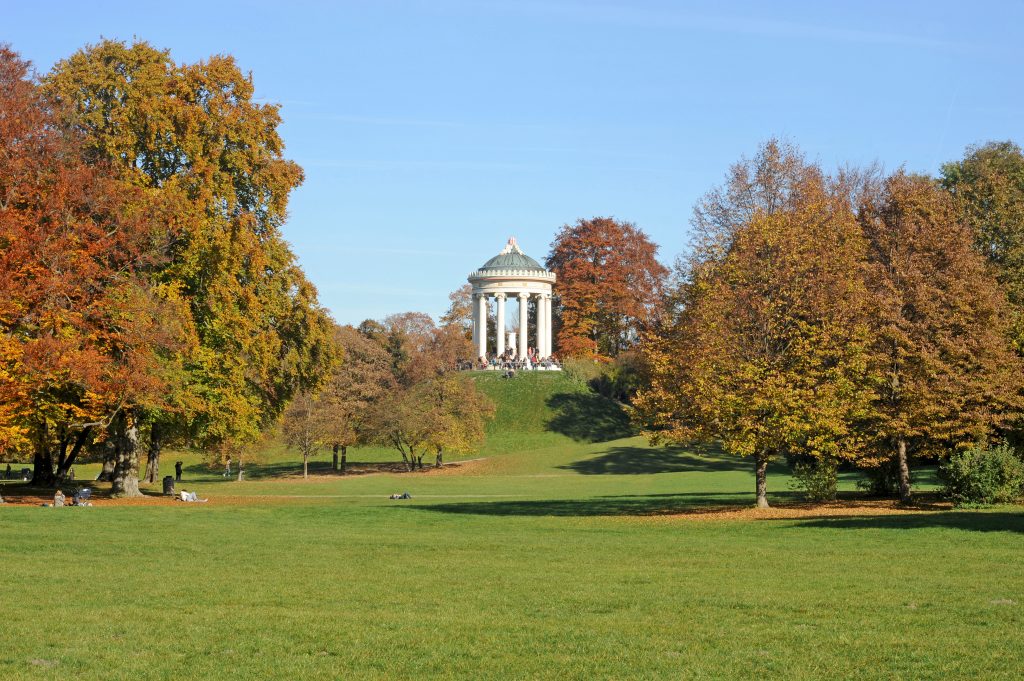 The English Garden is one of the largest urban parks in the world and is well worth a visit to stroll or bike around with a beautiful lake and one rather unusual attraction – surfing. Yes, you can now surf in the middle of Munich at the Eisbach, a small channel of the Isar River that runs through the English Garden. It was illegal to surf here until 2010 but now up to 100 surfers ride the waves every day come sun, rain or snow. It is only for experienced surfers and always freezing so it is probably not for most people but fun to watch if you are visiting the gardens.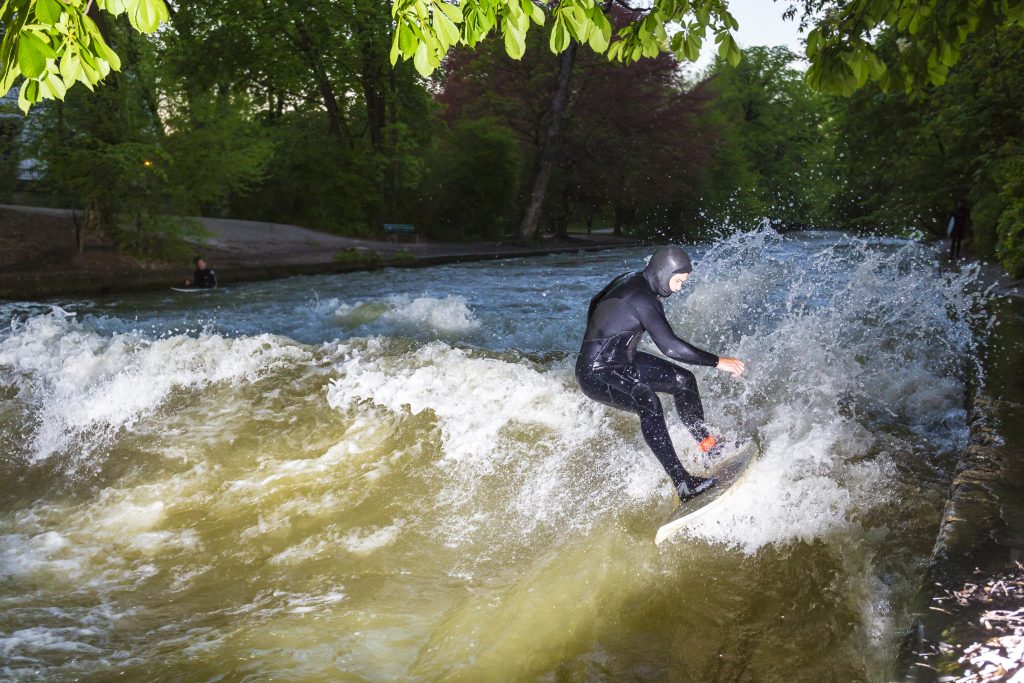 Shopping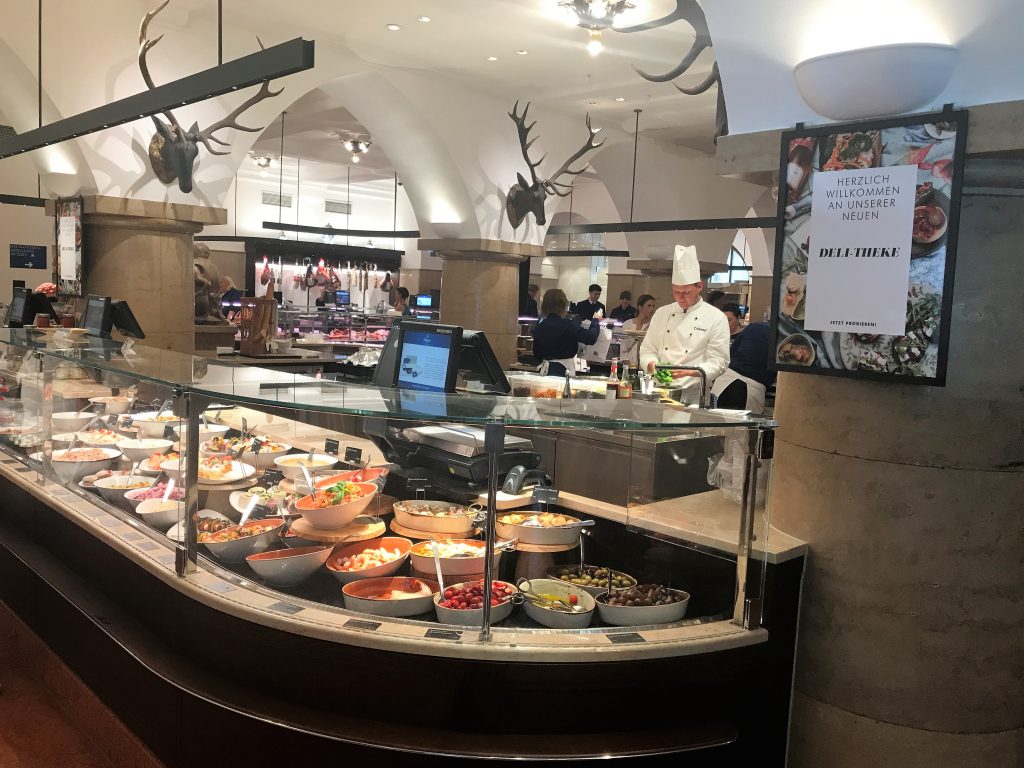 The Maximilianstraße where the Kempinski hotel is situated is the heart of upmarket shopping. If you are into food and drink you will want to visit Dallmayr which is the equivalent of the Harrods food hall. The main food market, the Viktualienmarkt is also worth a visit to buy some souvenirs or food from the stalls to eat with a beer in the beer garden area.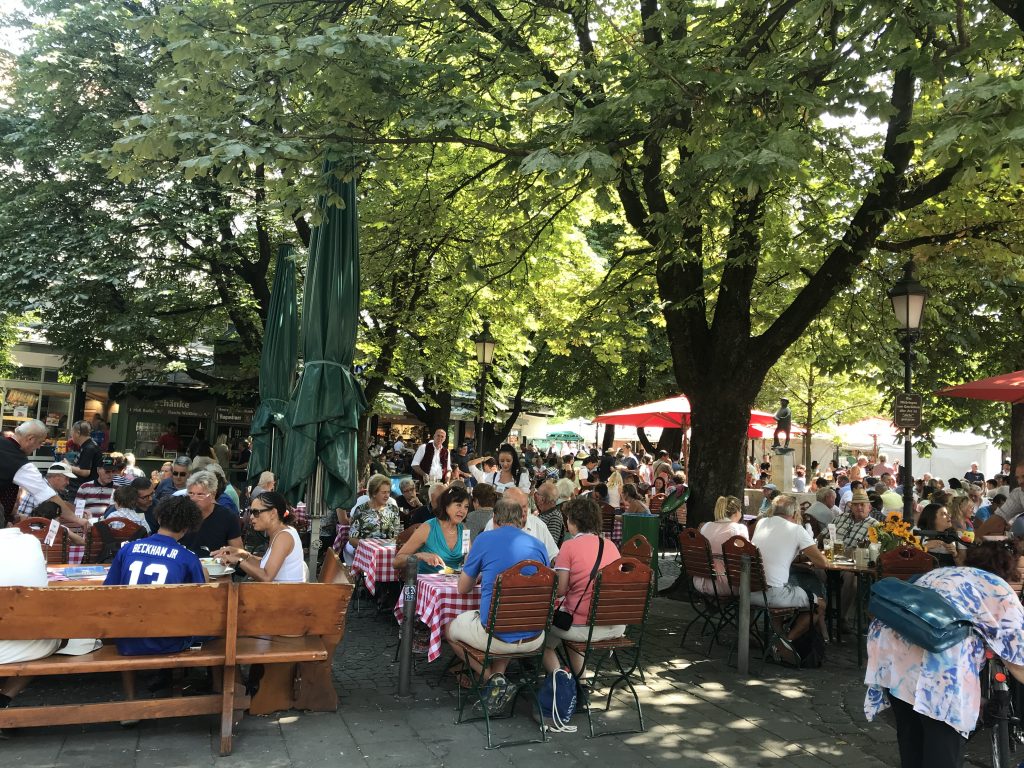 Food and drink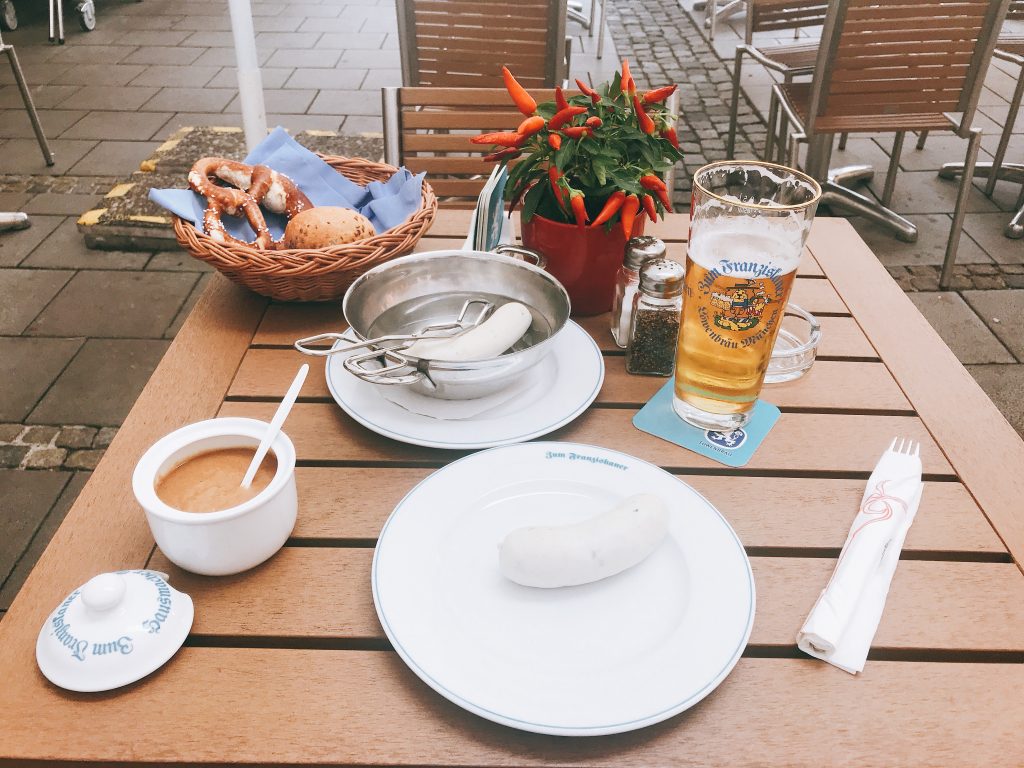 Obviously when in Munich you have to try some of the local delicacies but there is a huge range of cosmopolitan options from fine dining to beer halls. For something different, it is worth trying the local breakfast which at first looks and sounds like it may be slightly stomach churning that early, but I really enjoyed mine at Zum Franziskaner. It consists of a beer (!), white sausages (called Weißwurst) which are made from veal and a pretzel. The sausage is accompanied by the traditional sweet mustard sauce.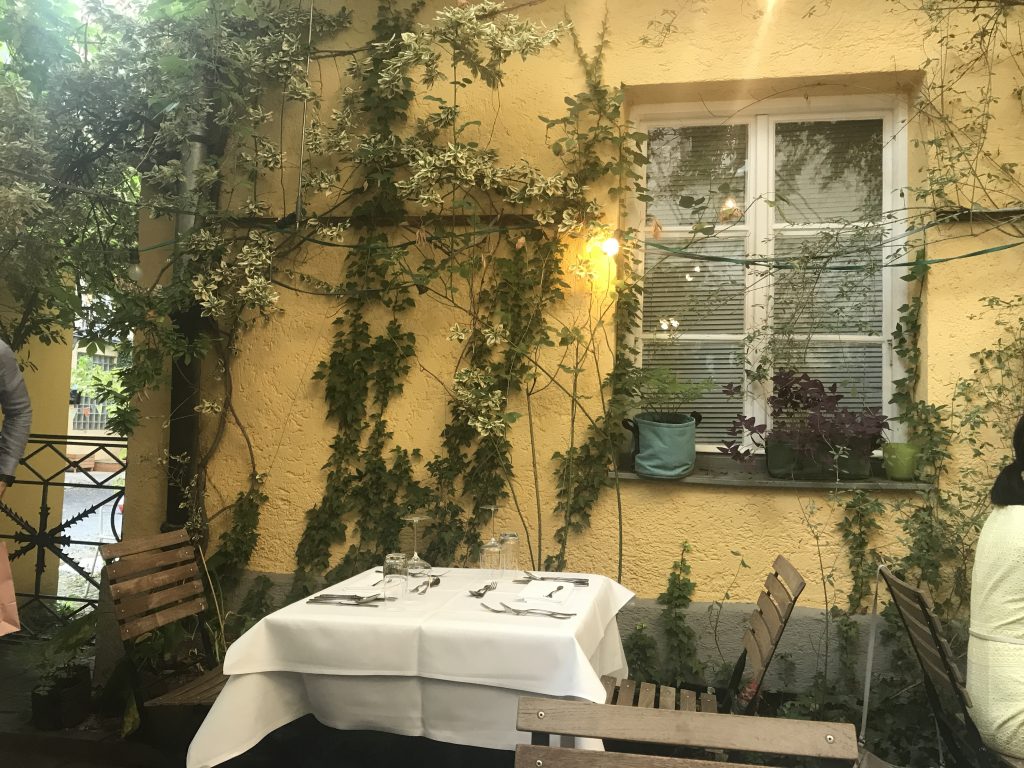 I ate dinner at Broeding which is a small restaurant specialising in fine dining tasting menus accompanied by Austrian wine pairings. In the summer you can enjoy dinner on the pretty garden terrace. I thought at €79 for 5 courses (excluding wine) it was excellent value.
Cakes and patisserie are also a highlight in Munich. You could try one of the oldest cafes, the Cafe Luitpold which has an exclusive Luitpoldtorte. The cake is named after Luitpold, Prince regent of Bavaria from 1886 and consists of at least six, usually seven, thin layers of sponge cake interlaid with chocolate buttercream and apricot jam on the very last layer. The outside is covered in a dark chocolate glaze.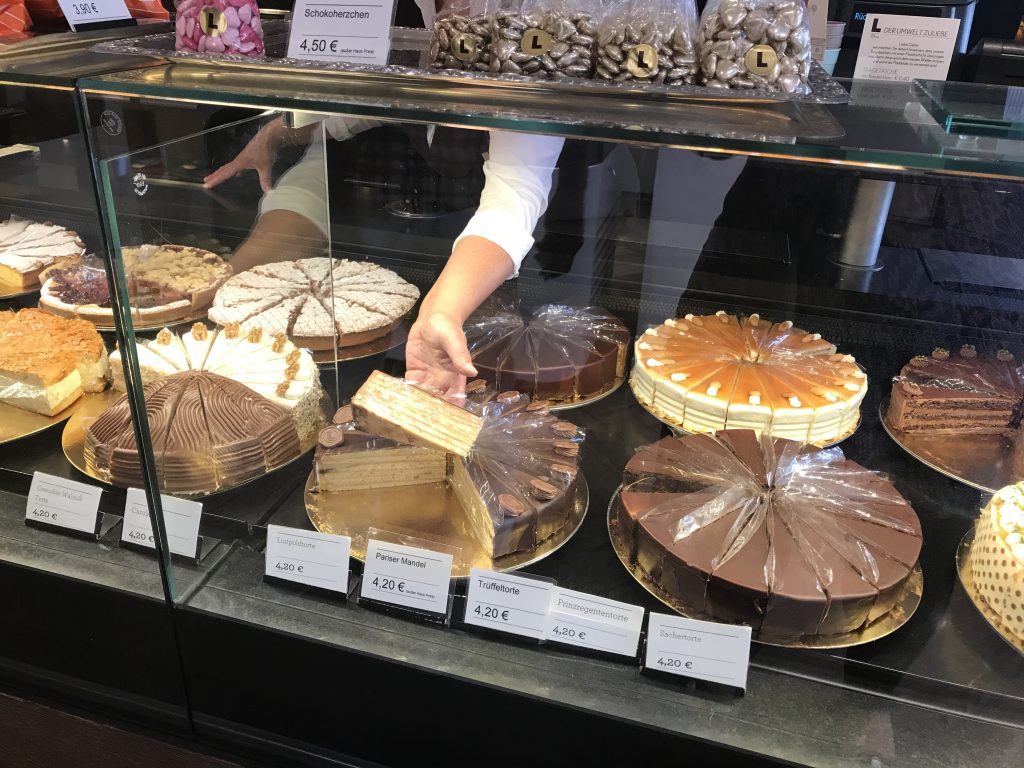 Beer halls and gardens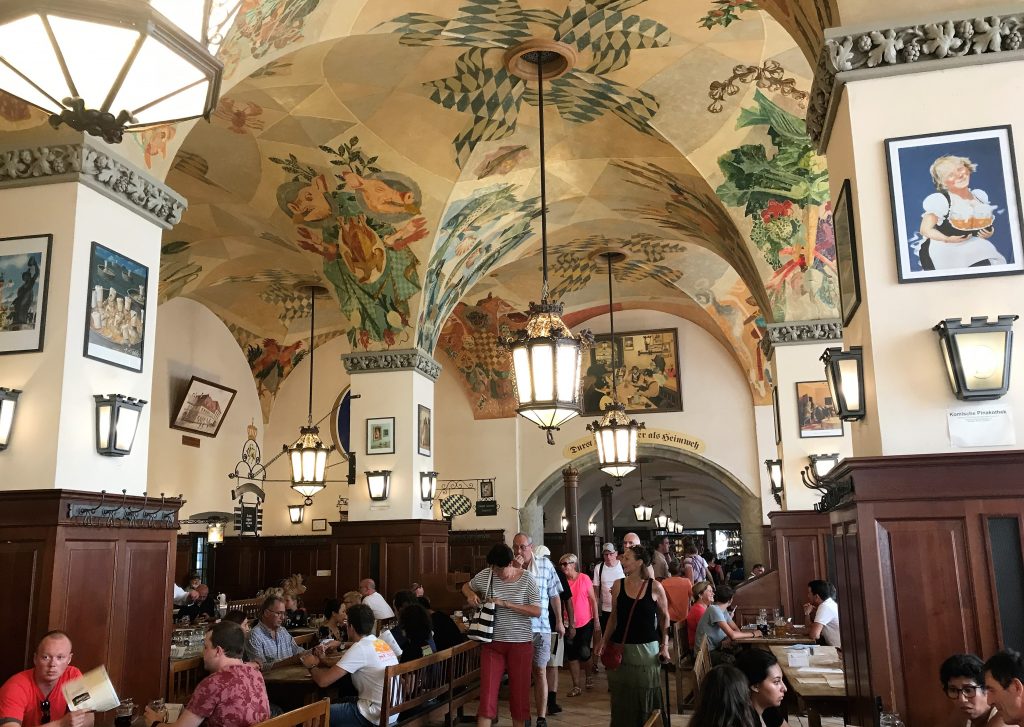 The most well-known beer hall is the Hofbräuhaus München where regulars can have their own beer stein locker if they meet the stringent criteria of drinking so many litres of beer a week. It is not unusual to see them drinking in the traditional lederhosen outfits either. At the back of the hall is a lovely beer garden for a summer's day.
Another lovely and slightly more upmarket place for a beer or just a coffee is Tambosi, a Coffeehouse dating back to 1775, with Italian meals & cakes, classic furniture & courtyard seating in a beautiful garden settting.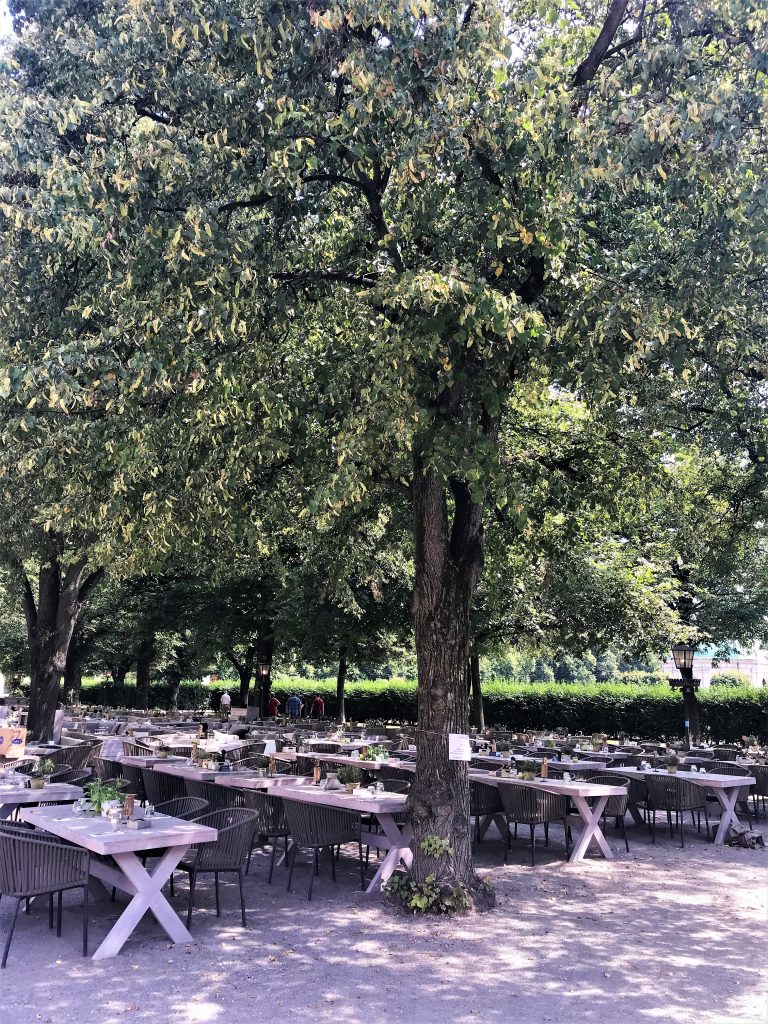 If you are not into beer, I really enjoyed a visit to Munich's oldest wine cellar the Weinhaus Neuner. Here you can either just enjoy a glass or two of wine or a full meal in the restaurant.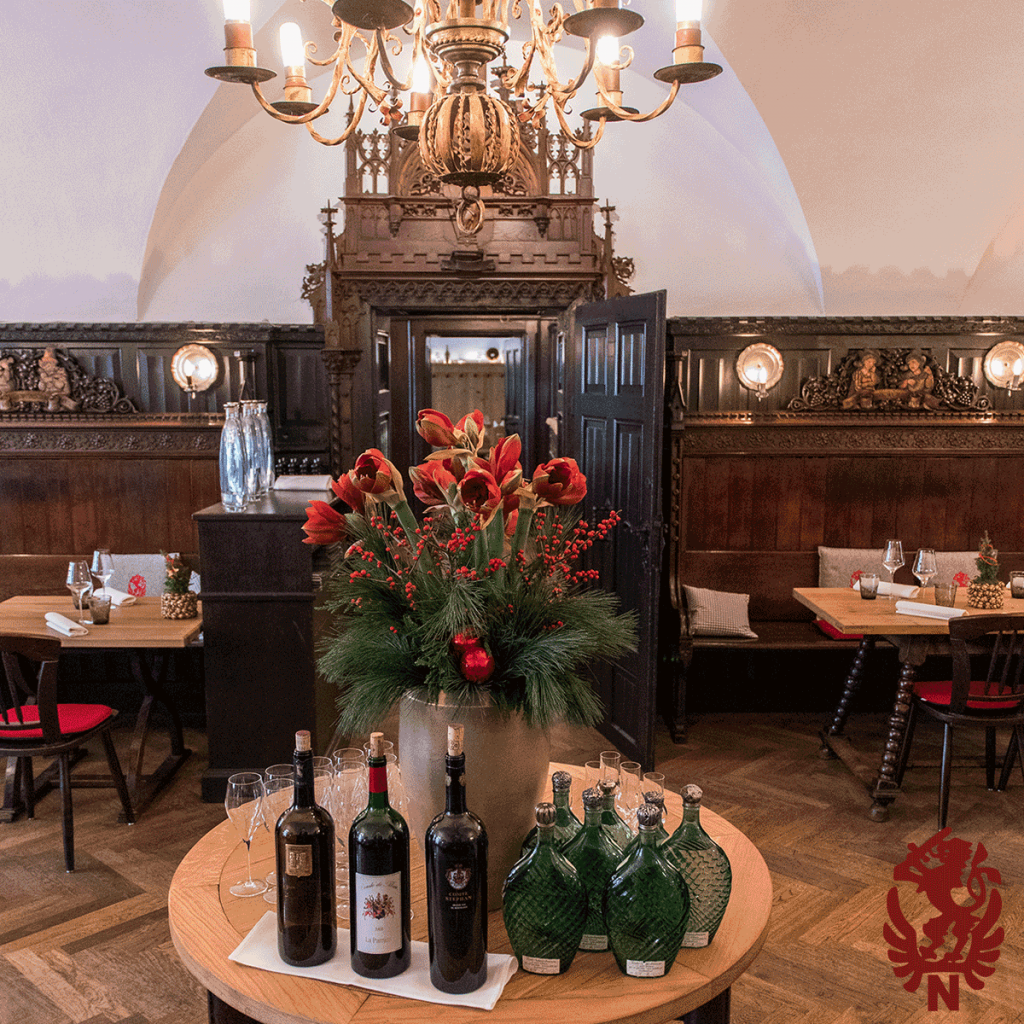 If you fancy some more cosmopolitan food one of the best Asian restaurants is the Japanese restaurant Koi. KOI is influenced by the informal Japanese Izakaya cuisine and serves  Japanese tapas and high-quality steaks from the Robatayaki Grill. Other specialities include sashimi, sushi and tempura.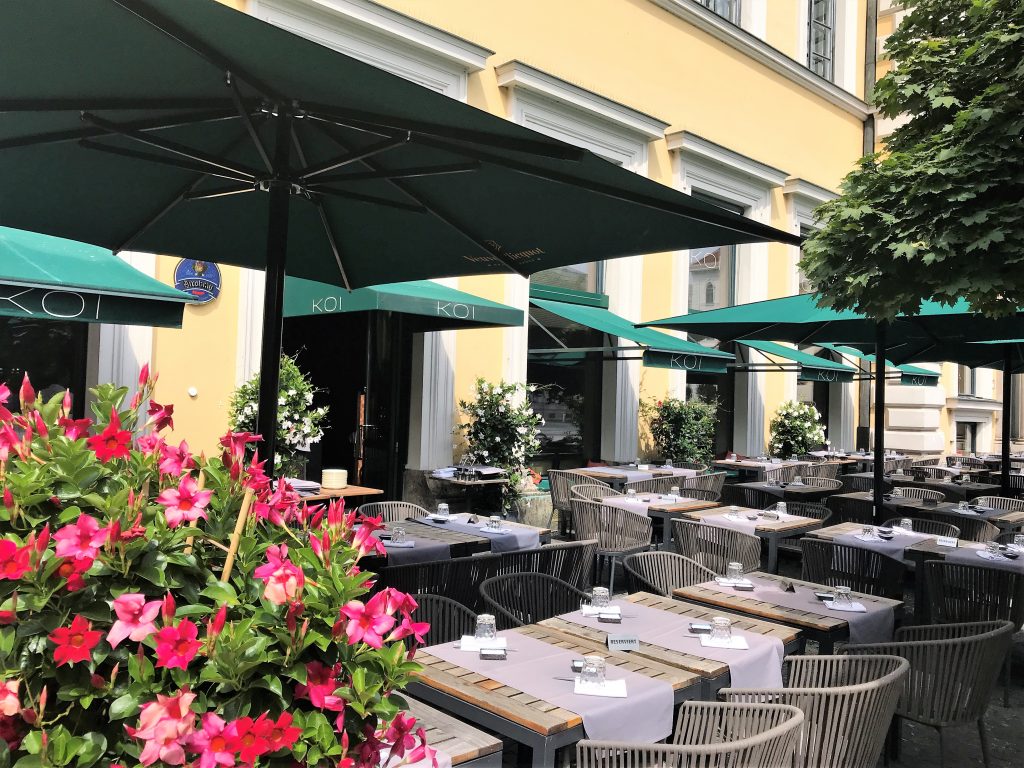 Near the Kempinski hotel is the Italian restaurant Brenner with two large terraces and a charcoal grill. The bar is also a great place for a cocktail or a glass of wine.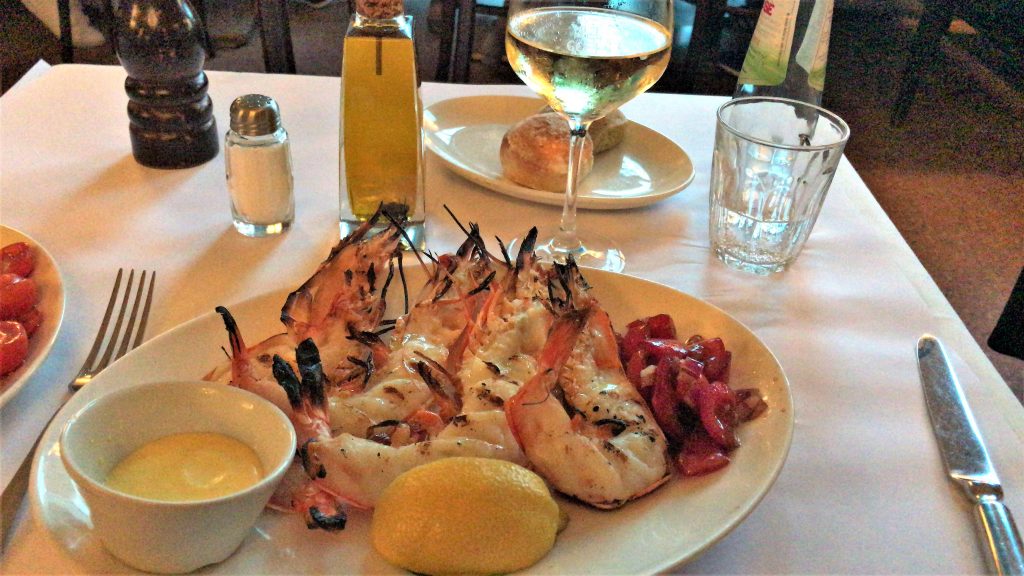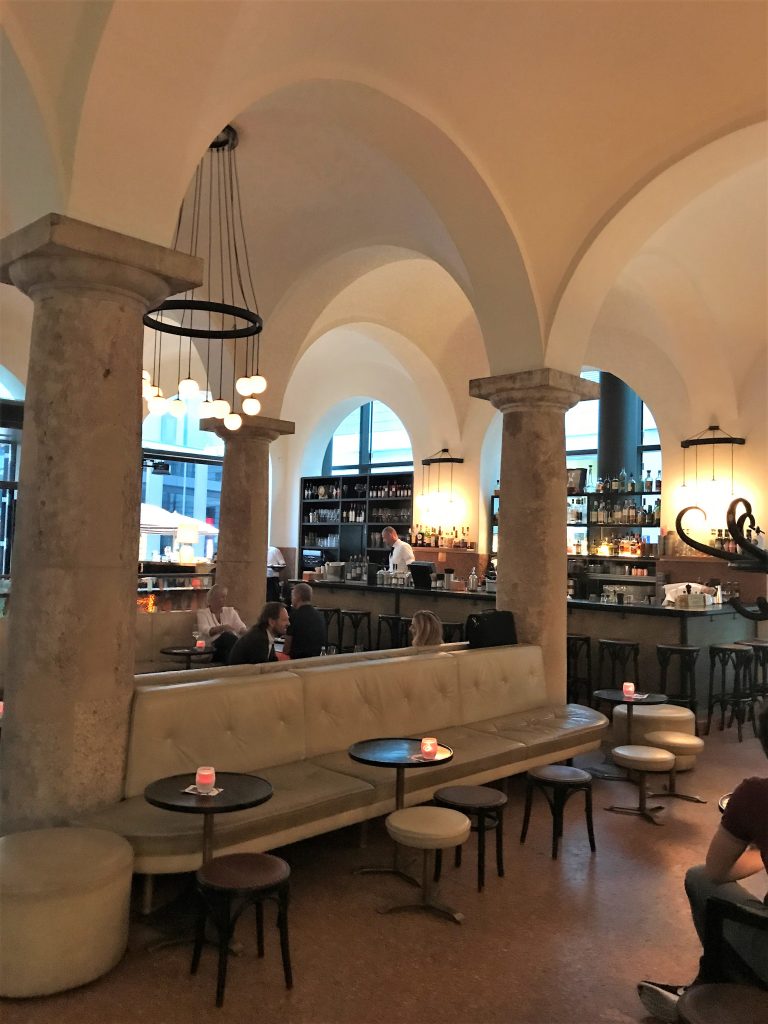 Guided tours
I used Peter Rhode as my guide who was supplied by the Munich tourist board. Peter owns Prime Tours Germany which offers private tours both in Munich and surrounding areas. Peter was an excellent guide who tailored the tour to my requirements. He was knowledgeable about everything from the history of buildings to where to get the best ice cream in the city, plus had a good sense of humour too which is essential in a guide for me. You can contact Peter at [email protected].
Conclusion
Munich was not what I expected and I absolutely loved it. Although I like Berlin too which has an edgier urban feel, Munich was definitely more my sort of town with its upmarket feel, beautiful old town and cosmopolitan culture. There is definitely more to Munich than beer and sausages, although I enjoyed those too, even for breakfast!!