Jersey Girl's 2020
2020…. Where to start!
On a personal note, I started a new job in March which has truly turned out to be the right move – despite horrible timing.
I think I had two weeks in the office before we were sent to work from home and it's pretty much remained that way ever since.
Like many of you, I had been looking forward to another year of travel – partly with the new role, but also some leisure.
Clearly, 99% of that has been postponed but I did manage to get away a couple of times;
Dubai 5 night trip with my good friend @daimarr.
Booked BA World Traveller Plus for ~£600 then upgraded to Club World on the outbound for 24,000 Avios.
Decided to be brave and stay in Premium Economy on the way back – to be honest it was absolutely fine!
Must highlight the Friday brunch at Tasca (Mandarin Oriental) – surprisingly good value in a gorgeous setting.
Stayed at Sofitel The Palm and was given a very generous room upgrade. Thoroughly enjoyed my stay but do be mindful of the number of children at weekends.
Sydney & Melbourne – partly for leisure but also to meet some of my new colleagues.
Flew Qantas business class on the A380. Sadly both legs were on the old fleet – the newly refitted ones looked lovely – but it was a perfectly comfortable experience.
Stayed in several hotels during my stay but the standout one for me was the Adelphi in Melbourne – ideally located in central with a very artistic vibe.
5 day road trip around Northern Ireland with my boyfriend.
We had originally planned to visit the Republic of Ireland but a change to restrictions meant we changed our plans and I have to say it was a fantastic little trip.
I had never visited Northern Ireland before and the rugged coastline is absolutely stunning. We were also blessed with some exceptional weather – 20c and sunshine every day. We even swam in the sea!
We stayed in a different place each night but I particularly liked the Bushmills Inn. Their onsite restaurant was excellent as well.
As far as the 2021 travel wish list goes… I have booked Dubai with our very own Michele for February although not feeling too optimistic about that one right now ☹ fingers crossed!
We also have San Francisco / Sonoma in June – postponed from June this year – and I would desperately love for that one to go ahead.
Hoping to get away with my boyfriend at the end of March – have a 2-4-1 Avios booking to Hong Kong in First that we got in the 50% sale but I can't see that happening somehow! Will likely change to the States if the entry requirements change.
Look forward to hearing what you all have planned and do shout out if you need any advice at all.
Thank you for continuing to support TLFL throughout this year.
Katie x
a.k.a Jersey Girl
Sarah's 2020 (Based in Florida)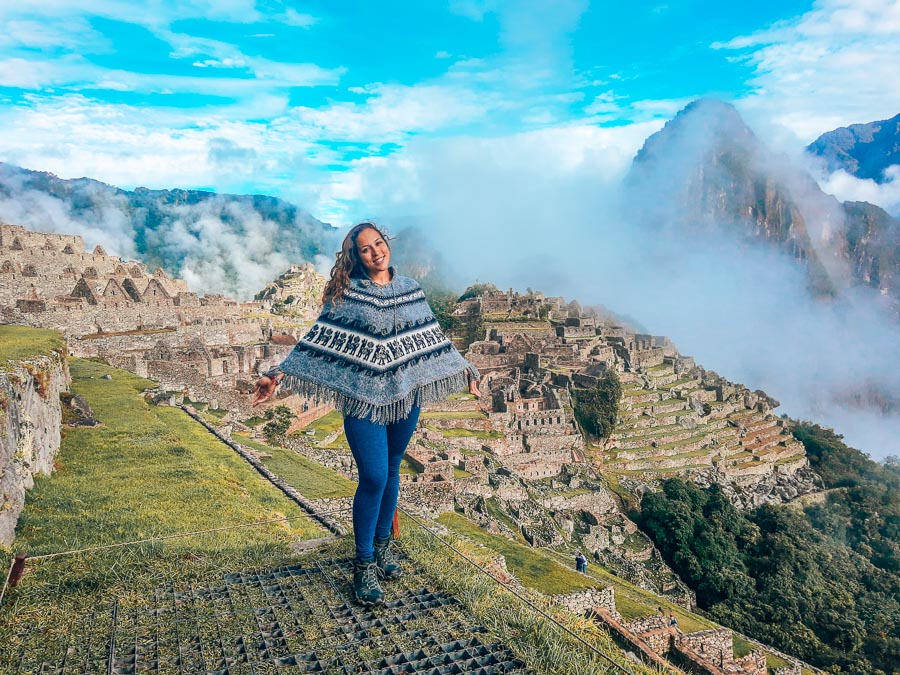 Travel in 2020 looked very different for me than I had originally expected. Last December, I was preparing to head to South America on a two-month trip and COVID was on the news, but it looked like I still could go on my trip. I ended up leaving in on January 29th, 2020 on an epic trip and was able to see everything that I dreamed about on that trip from Machu Picchu to the Ecuadorian Amazon. However, I was lucky when I ended my trip it was a bit hectic and scary. I was rushing from the Amazon to the airport in Quito on March 15th, wondering if I would make my 4 am boarding time on a last-minute ticket to the USA.
I have been extremely careful as far as that goes in the United States. I wear my mask, I sanitize, stay away from huge groups, and I have happily been able to take road trips, camp, hike, and explore the outdoors more than ever in 2020. 2020 gave me the time to see things in a new light, while I may not be able to travel to faraway places it has allowed me to slow down and to learn more about the story of the places I visit. Whether that is exploring a new coffee shop in Orlando and learning about the owner's stories, or exploring new states and van camping through West Virginia and the Blue Ridge Parkway this fall. Many even found they gained a new skill, trying things outside of their comfort zone, and doing things they never thought they would try. For me, that looked like trying rock climbing, learning more coding for website design, and taking a path of exploring sharing travel through video on my TikTok.
While there have been many difficult and upsetting moments to 2020, I have been fortunate to safely travel around the USA on road trips along the East Coast and was lucky to have seen Peru, Chile, Bolivia, and Ecuador before the world seemed to silo off. I am hopeful for the future of travel and you can see me on future adventures to the US Virgin Islands, US National Parks, and possibly Central America and the Caribbean in 2021 if things allow. Of course, things are hard to plan right now, but I will never stop dreaming of travel and where I want to go next.
What's in store for 2o21?
So what does 2021 hold and what does Mystic Michele predict for travel in 2021?
Well, I know a lot of people feel very pessimistic with the new COVID variant, however, this probably means that we may get back to normality sooner ironically. With more people getting COVID so easily the government is now left with the only way out (as lockdowns won't work for long once you release people again) – rapid mass vaccination. I predict we will start seeing some restrictions lifted even as early as February if they stick to their vaccination plan. And with the numbers of infections being so high that will also speed up the herd immunity alongside vaccines.
When I say lifting restrictions, I don't mean back to normal but gradually coming out of the highest tiers where you can't travel. Sadly I think we are stuck with masks for a bit longer for travel, at least until late summer I predict. Let's hope they prove that you can't spread the virus once you have been vaccinated as that would be a big help.
I also think there will be a number of countries that start to open their borders to those that are vaccinated. The issue at the moment is that it is not known if you can spread the virus if you have had the vaccine. However, that could easily be mitigated for nervous countries by requiring a PCR test and a vaccine. I predict that the Far East and Australia/New Zealand will be among those requiring a vaccine for entry initially, except perhaps for returning citizens. As rapid tests become more accurate, this should also help open up travel more.
Some countries like Cyprus have already announced that they will allow those that are vaccinated entry without a COVID test.
Paul Charles from the travel consultancy, The PC Agency has given his predictions of what he thinks, which are also fairly optimistic. It does, however, miss the fact that some countries are currently still open to UK arrivals and plan to remain so such as St Lucia, Barbados, and Dubai. However, if we are talking about all countries being open and there being no travel restrictions from the U.K., then he may be about right.
For the first few months, definitely caution and contingency is the keyword for travel. Make sure whatever you book can be changed or get a refund or voucher. Have a backup plan (I have ended up on plan C with one of my trips!).
I was asked by @BBCHughPym when I thought holidays would be "on" again? I'd book for 1st May onwards with certainty. Staycations will return from March onwards. Short-haul from late April; long-haul from Sept.The #Oxford vaccine go-ahead will vastly boost confidence. @ThePCAgency

— Paul Charles (@PPaulCharles) December 28, 2020
In terms of my travel, I have already had quite a few trips cancelled. I was due to go to Palm Spring in January and Hawaii in February which have been cancelled. I then booked Barbados again instead but I have now had to postpone this too! I am still hopeful for Dubai in February with Jersey Girl. This year looks pretty full as I have moved a couple of trips from last year and also taken advantage of some great fares. Here is what I have planned:
Dubai – using 20% off during Black Friday with BA (new Club Suites)
Barbados – 50% Avios sale
Las Vegas – Lloyds Avios Upgrade voucher
Hong Kong with Finnair on the £500 business class fare (postponed from 2020)
Inverness to New York for around £965 in Club including one night in a hotel
Inverness to San Francisco for my trip to Napa with Jersey Girl for around £1200 in Club with one hotel night (postponed from 2020)
Brussels to Boston for around £850 in Club
Tahiti on miles – Virgin to Los Angeles with 50% off and then Air France to Tahiti and points for the Hilton Moorea
All I can say is fingers crossed for everyone to be able to get back travelling in 2021!
How was your 2020? Are you optimistic about travel in 2021? Let us know in the comments below.