Well, what a year 2020 has been. Probably the worst year for travel since the second world war. In this article we will look at how 2020 has panned out for myself and the TLFL team and what we are hoping to do in 2021. Tomorrow I will look back at some of the shocking statistics that reflect the devastation that COVID caused within aviation and the travel industry.
Michele's 2020
I thought it would be interesting to look back at what I wrote this time last year……
"In January we will be exhibiting for the first time at Destinations, The Times Travel Show which is on between 30 January – 2 February at London's Olympia. We also plan to have a second reader event in the Springtime since I know a lot of you missed out on the last event due to the limited size of the venue.

I will also be visiting some new countries in 2020 – Sofia in Bulgaria with a group of friends, Tahiti and Moorea in French Polynesia (which has been no 1 on the bucket list for a looong time!) and also Tel Aviv and Jerusalem with Virgin in Upper Class. I am also hoping to squeeze in a side trip to Cuba from the US if I can.

Like Claudio and Paul, I got the great Finnair deal to Hong Kong and am still deciding my itinerary as with 7 nights I plan to try to see a couple of places. Paul and I, purely by coincidence, ended up flying out on the same day so I may well join him in continuing on to Taipei as that is somewhere I have always fancied visiting. We will be flying on the Finnair A350 which will be my first long haul flight with Finnair so watch out for the review!

I will also be flying Air France long haul for the first time in business class from Tahiti to Los Angeles. I got some other good deals in various BA ex EU and Inverness fares. I shall be flying to Vegas from Inverness via Los Angeles for a few extra tier points ( plus a much nicer aircraft) and trying out 2 new hotels plus a revisit to a couple of favourites so there will be some new Vegas hotel reviews. It will also be interesting to see the new Concorde Team in action at Los Angeles and visit the new AA Flagship dining which I have not done in Los Angeles before. (I usually recommend the Qantas First lounge) One of the flights will be another First for me – American Airlines International First class. Given some of the shocking reviews I have read recently, it could make interesting reading for the review!

I am also flying on two of the ex Paris BA fares, one to Hawaii which is one of my favourite places in the world to visit, and one to San Franciso to visit Napa/Sonoma.

I also plan to visit the Farnborough airshow to give all our aviation geek readers some interesting articles.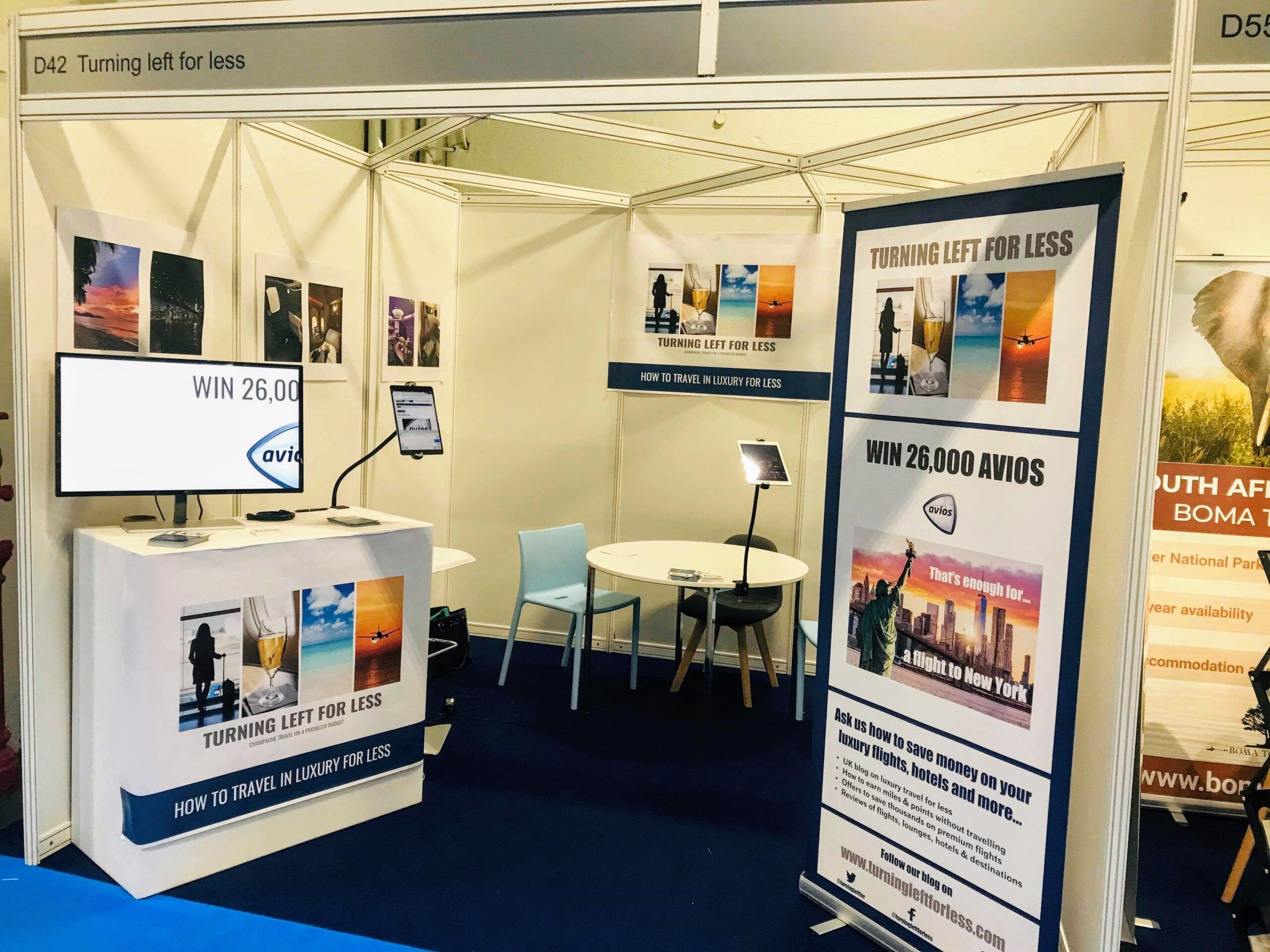 Well, suffice to say most of that didn't happen! We did manage to do the exhibition in London and thanks to all those readers who came along to say hi and support us, plus of course, any of you that found out about us then and are still following us!
You may have noticed that we have had a few new people join the team while some of the team such as Paul, Roving Reporter, and Mrs B take more of a back seat. Sarah joined us from Florida as well as Jenna from Melbourne, so thank you to them for adding to TLFL's expertise.
I won't lie it's been a very tough year for everyone in the travel business and I saw income drop by around 85% at the start of the crisis. Fortunately, I was approached to write for Forbes.com which has helped, but time is definitely a serious issue! This also leads me to all those readers that contributed articles. It was an immense help when at one point I was juggling three jobs. A special thank you to those that have written multiple articles or supplied information about their trips such as Roffen Explorer, Howard, Amanda, Ben, David, Gordon, and my friends Martin, D, David, Marek, and of course, Jersey Girl. And even more importantly thank you to everyone who has stuck with TLFL even if you couldn't really travel. We have managed to actually grow in readers during 2020, if not income! I know the adverts can be irritating, but hopefully, as travel returns in 2021, we will able to reduce them back down again to where they were.
The start of the crisis with its sudden border closures brought chaos to many readers, some of who got stranded abroad for considerable amounts of time. Then when travel started to open in the summer, the governments' travel corridor list changed so frequently and was so slow to reflect the UK situation, it destroyed customer confidence. I have to say that I think this government has been pretty terrible when it comes to supporting the travel industry and closing borders when they should have done at the start.
We have been two steps behind most other countries the whole way. They have ignored models elsewhere that have kept countries safe while still allowing travel, they have been paralyzed by inaction and really don't seem to care at all about the travel industry being destroyed. It took until December to finally get some sort of testing in place, but it is still too slow to stimulate travel and also does not stop infected people from entering the country. Hopefully, when this is all over there will be an inquiry into what happened.
So what did I actually manage to do in 2020?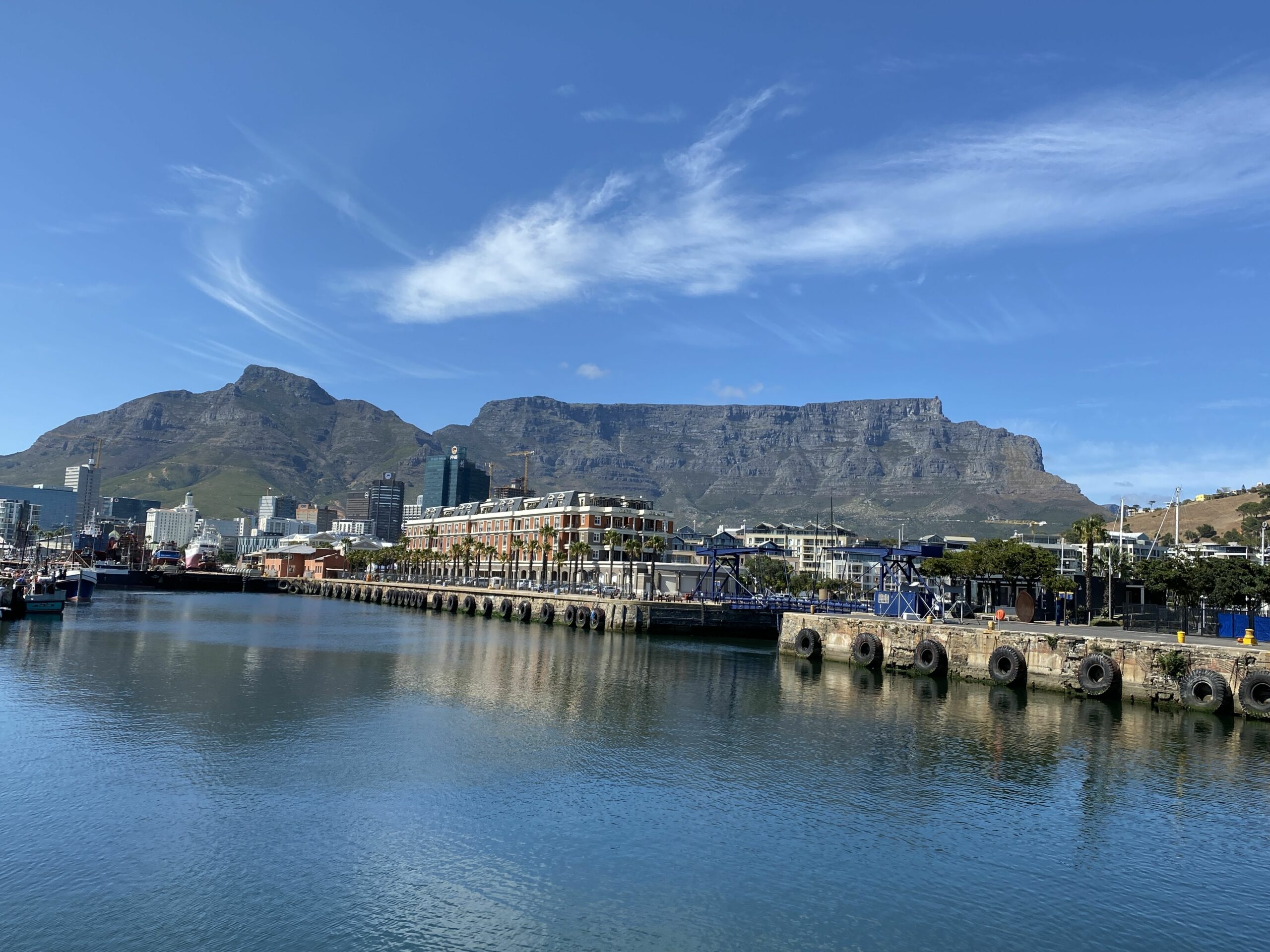 Luckily Roving Reporter and I still made it to Cape Town in January on Qatar (read the review here) and had a great time. We stayed for the second time at the gorgeous Maison Cabriere in Franschoek which is within walking distance to the whole village.
the Taj hotel in Cape Town
. This had a good central location and was great value for money as we
rented one of their residences
rather than staying in the hotel. However, it was definitely a bit dated and the service was a little hit and miss for a 5*.
Afternoon tea at the Mount Nelson Hotel
A spa day at the in Franschoek at Leeu Estates
The Willaston Bar at The Silo Hotel in Cape Town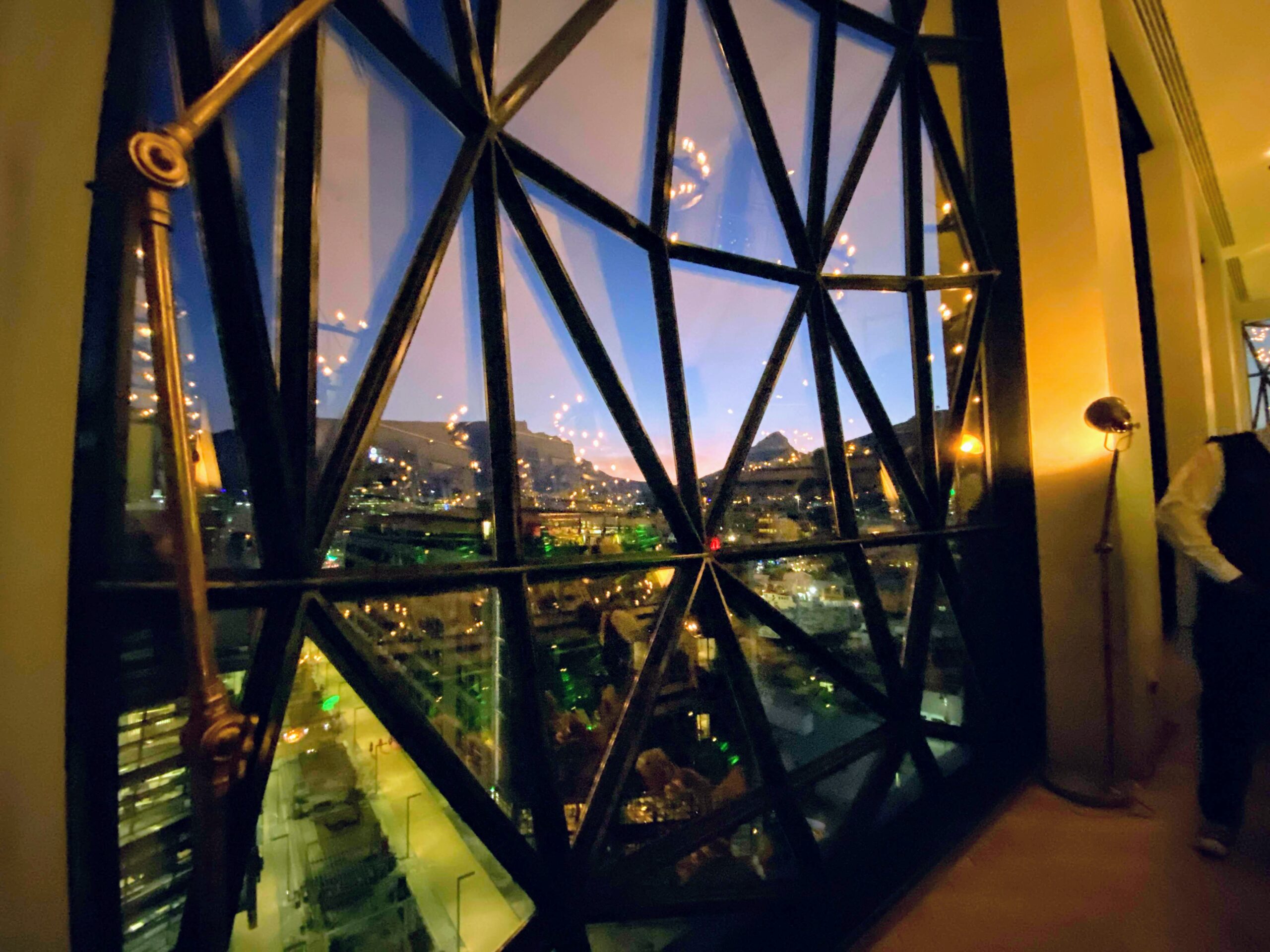 The Chinchilla rooftop bar in Camps Bay for sunset drinks
a visit to Robben Island
which was harrowing but very interesting. Tours are led by a former inmate.
Then lots of cancelled trips: Tel Aviv, Vietnam, Hong Kong, Las Vegas, Tahiti, Sonoma and San Francisco, Hawaii and Las Vegas. I was a bit slow to start travelling again but booked trips to Swizterland and Portugal for September in place of my Tahiti trip to celebrate my significant birthday. Sadly neither of those happened either as they got taken off the quarantine list.
On Paul's recommendation from his trip in the summer, I did at least make it to the Hilton Lake Como which I loved.
Then of course I had a wonderful trip to Barbados which I have written a lot about (you can find the articles here). Due to their strict protocols, Barbados is the perfect destination for those that are worried about COVID – the island is almost COVID free apart from the occasional tourist breaking protocols which they come down on like a ton of bricks!
Jenna's 2020 (in Melbourne)
How can we even begin to summarise a year like 2020? Really, it should be easy – we all stayed home and finished Netflix. We zoomed, hoarded our toilet paper, stocked up on sanitiser, and 'supported local business' (otherwise known as eating lots of local takeaway). The reality, however, is a year truly like no other, and for many: full of loss, in a variety of ways.
Firstly, I must acknowledge the many who have lost their lives, or lost loved ones, over the last 12 months. And a big, heartfelt thank you to all those who have worked tirelessly to keep us going, from medical staff to retail workers. You are awesome.
As an avid traveller, the closing of borders and dramatic stop to all travel was a shock. At the start, I (very naively) thought it would all go away. I remember SARS, Ebola, the bird flu, the swine flu. All pandemics that happened in other places, far away, that never really impacted me or my freedom of movement. What a rude awakening I was in for.
We were lucky in Australia – we're big, with lots of space and easily controlled borders. For some states, life didn't really change much during the pandemic. For us in Melbourne though, it was a different story. We were locked down from March until the end of October (we had a tiny, two week break in June), with one of the strictest lockdowns in the entire world. It was rough, but luckily we have mostly controlled the virus and the loss of life has been minimal. That being said, there is still a strict ban on all international travel (in-bound and out-bound), and even still some restrictions for domestic travel. People are generally quite nervous about booking any kind of trip, as the government changes its mind very quickly.
Watching the travel industry collapse around me was devastating. So many good friends and former colleagues have lost jobs, businesses and livelihoods over the last few months. My old employer, STA Travel, is no longer, and it is the same for many other travel agencies, tour companies, and even airlines.
Several planned holidays were cancelled; a long-awaited Japan trip, Vietnam, Cambodia, and a quick jaunt to Hawaii.
That being said, we were lucky enough to visit beautiful Perth (in Western Australia) in February, and then Adelaide (in South Australia) in March, before everything really kicked off. Meeting the adorable Quokkas on Rottnest Island was a bucket list item for me, as was coming face to face with sealions and Great White sharks in Port Lincoln. Both holidays were brilliant: a few quintessential Aussie road trips, plenty of cool wildlife, sunshine, beer and delicious (and super fresh) seafood.
2020 has definitely been a shock to the system, but as hard as it has been (and it has been rough) I feel that it has also taught me to really take time out and remember what is important. And – as soon as I can – I'll be back in the skies, keen to make up for lost time.