This Hilton Garden Inn Silverstone is a reader review from Reader Robin.
2023 was the first year that the Hilton Garden Inn Silverstone was in full operation for the Formula 1 British Grand Prix.
Reader Robin stayed there for the race weekend and here is his experience review.
HGI Silverstone is located in the inner perimeter of the Silverstone circuit, situated on the Hamilton Straight. The world's first starting line hotel!
Parking was provided and is right next to the hotel (super convenient – note: you will need a general access/paddock club pass to get through the circuit entrance gates).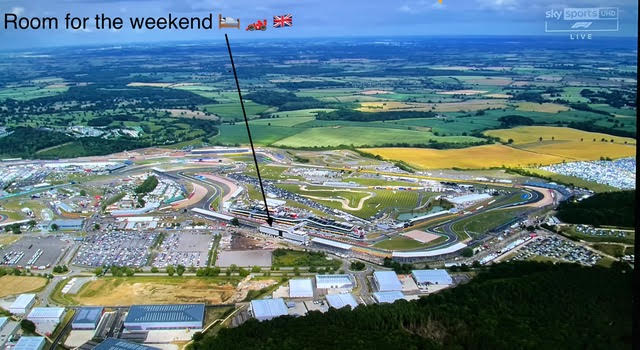 Check-In
Having arrived on Friday morning, the first practice session (FP1) for Formula 1 was viewed from the hotel rooftop, knowing that check in won't be possible until 3pm. The hotel and hotel rooftop itself provides another vantage point for the Silverstone circuit.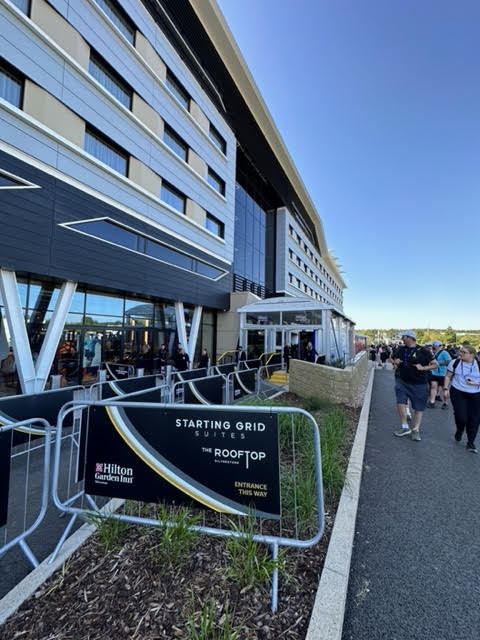 Hotel lobby: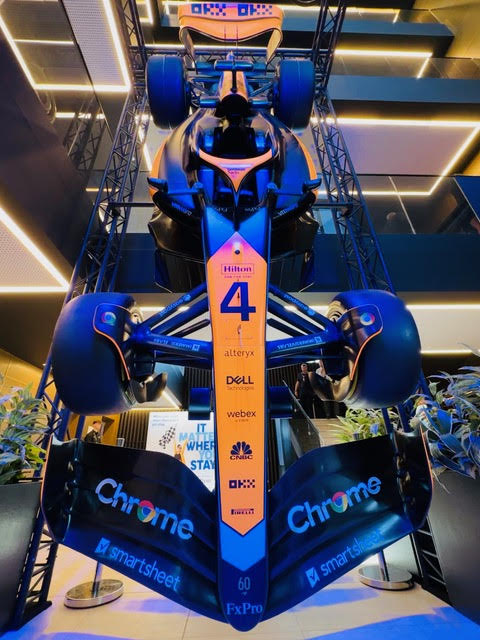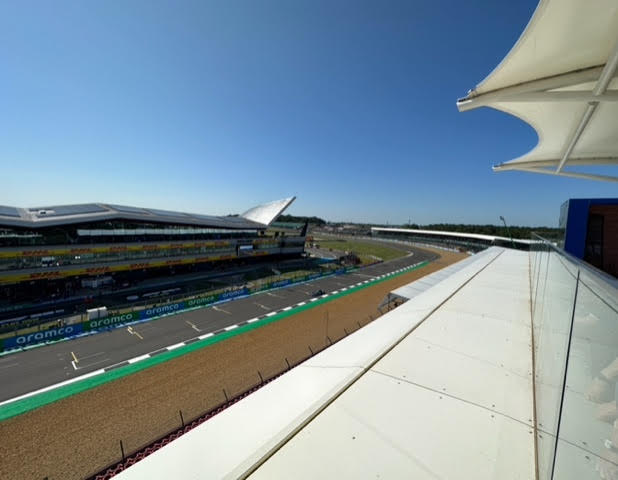 Check-in was seemless and was allocated room 517. The design of the room key cards was neat and reflects the Hilton sponsorship with the McLaren team. The room itself was functional and has all the offerings that you would expect from a new HGI hotel (Crabtree and Evelyn shampoo/conditioner/shower gel)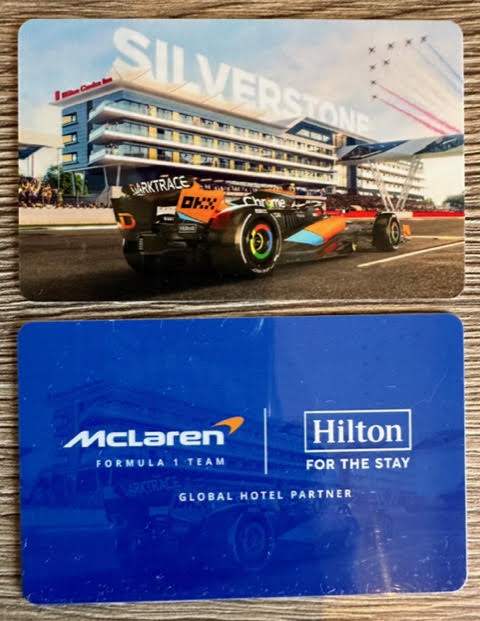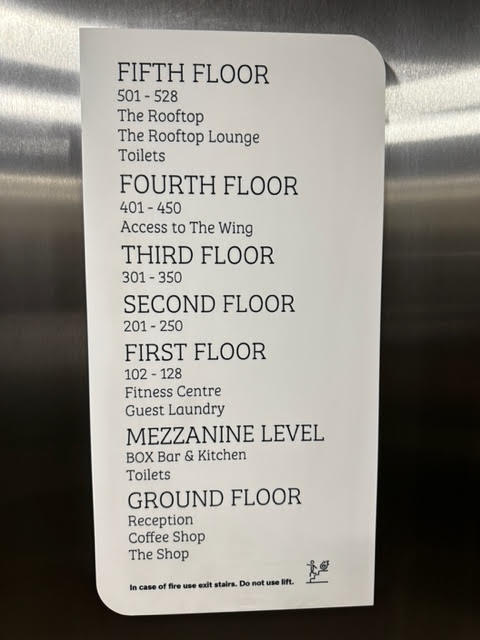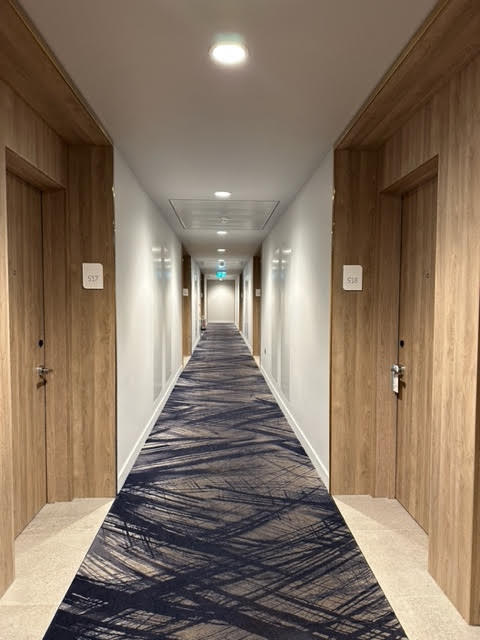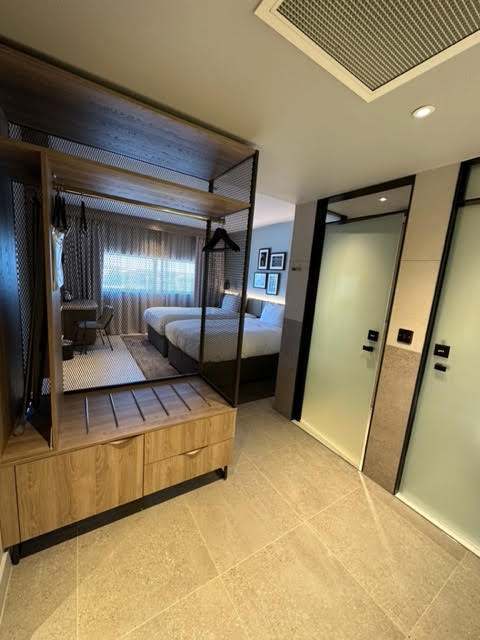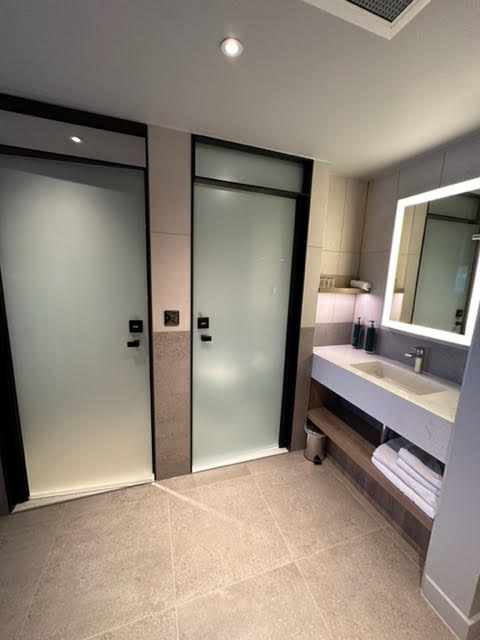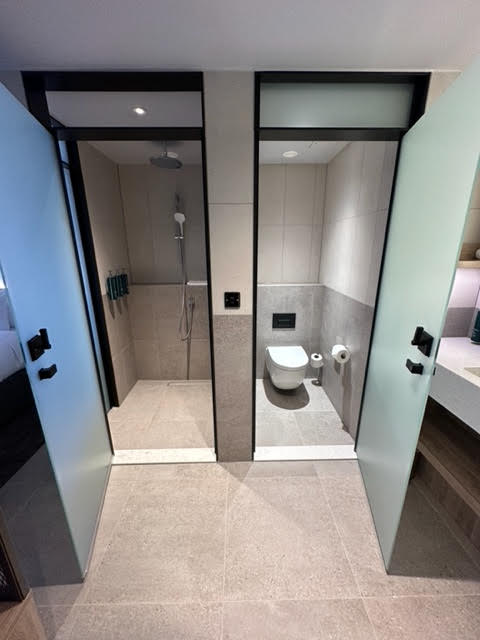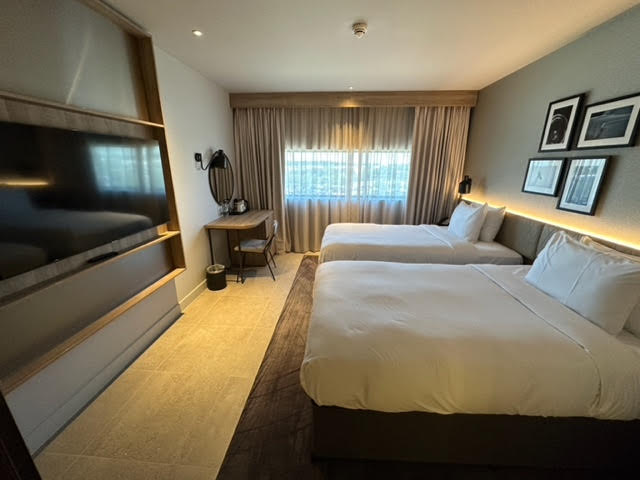 The second free practice session (FP2) was viewed from a track-facing hospitality lounge (2 interconnecting rooms opened up, overlooking the Hamilton straight just after the start line).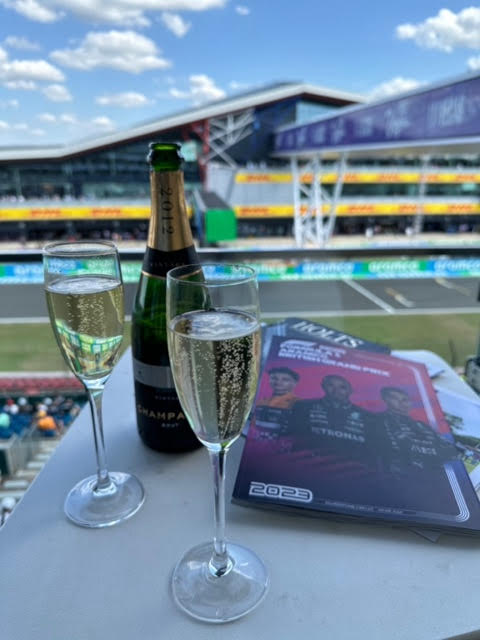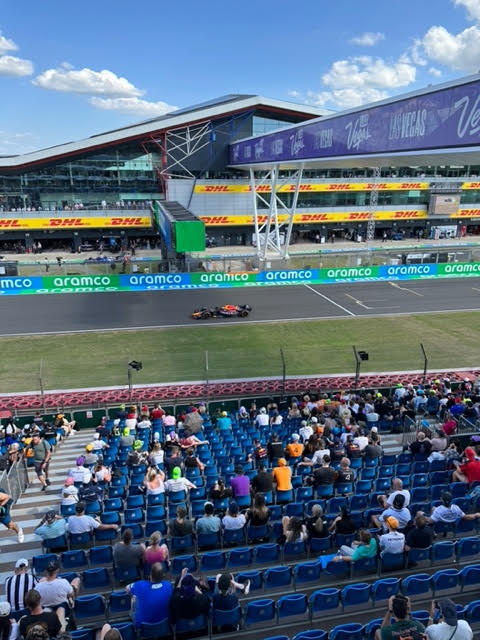 Saturday VIP Paddock Club access was through the 'Sky Bridge' on the 4th floor of the hotel, direct to the Silverstone 'Wing' building.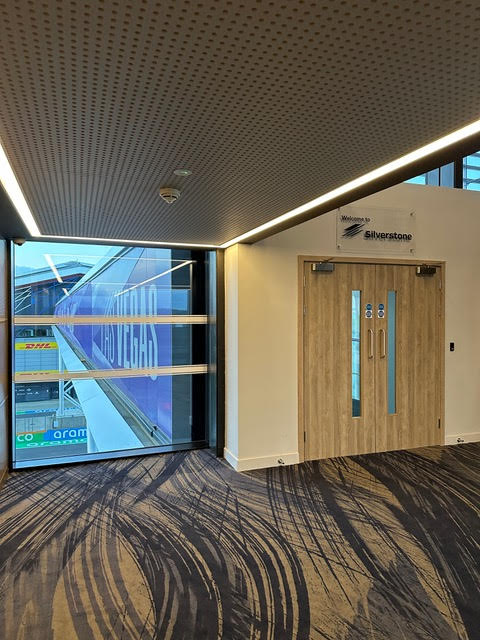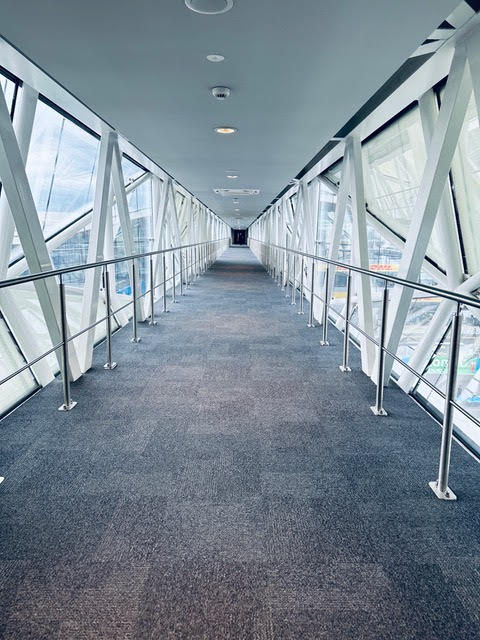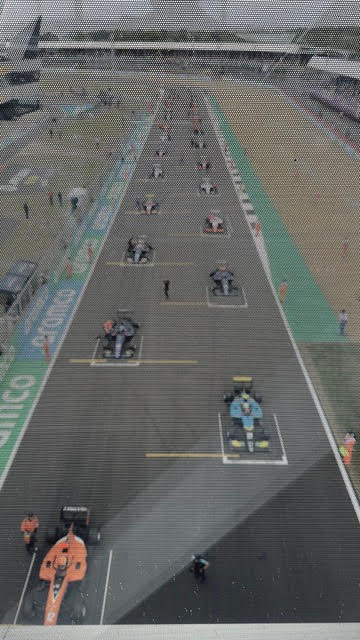 Race day was viewed (pics below) from the same track facing the hospitality lounge as Friday afternoon.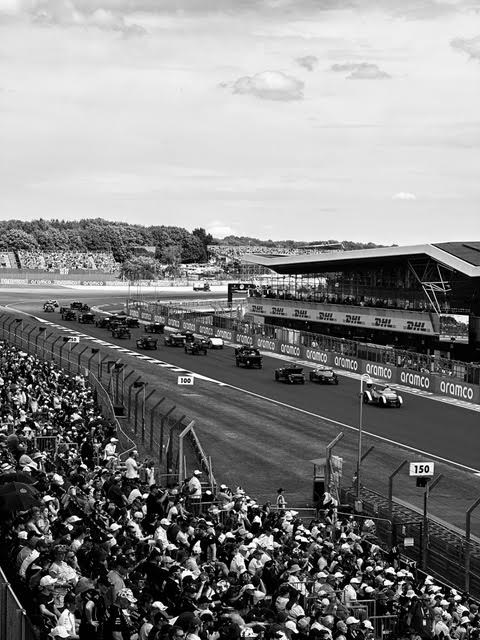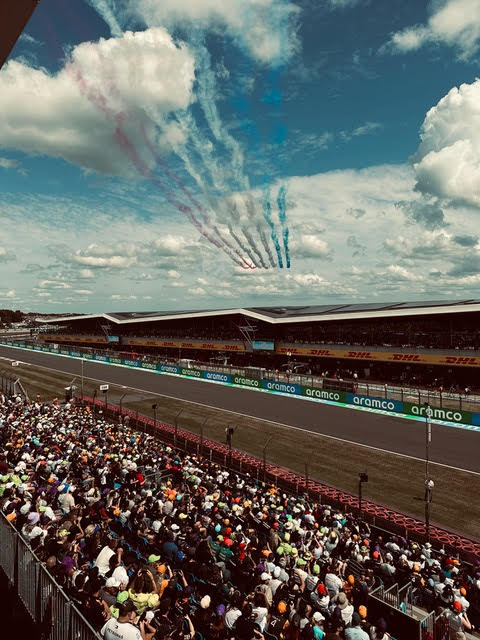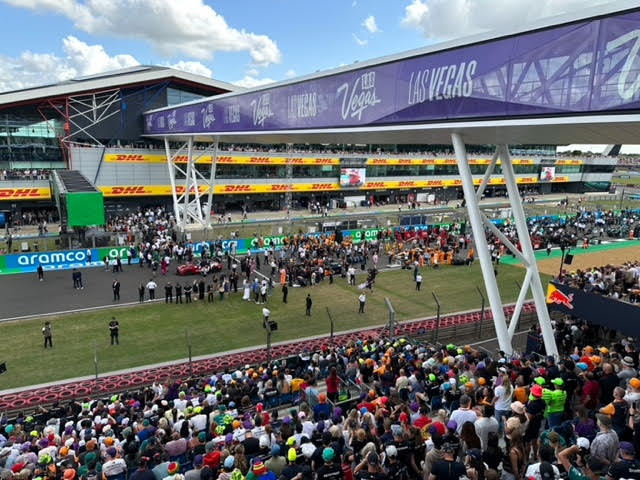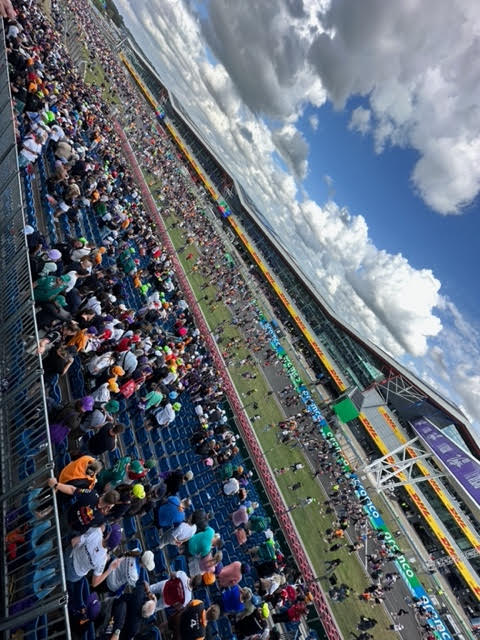 For future races and trackside rooms/suites, please contact the hotel directly. In terms of client entertainment, a track-facing hospitality suite is an exciting option, and the hotel will cater to your needs accordingly.
Conclusion: For an unforgettable race weekend experience with ultra convenience, HGI Silverstone is the only place to stay!
Fitness centre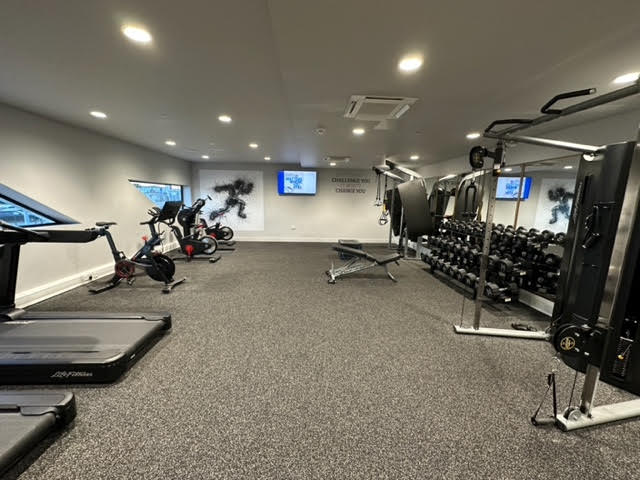 Guest laundry room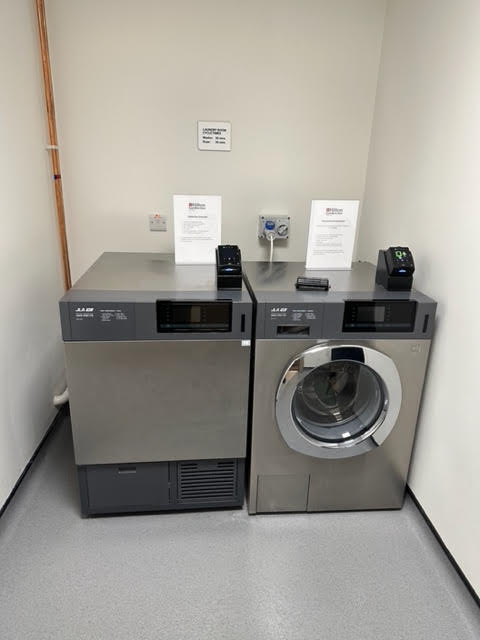 Early morning views of the Silverstone Circuit from the hotel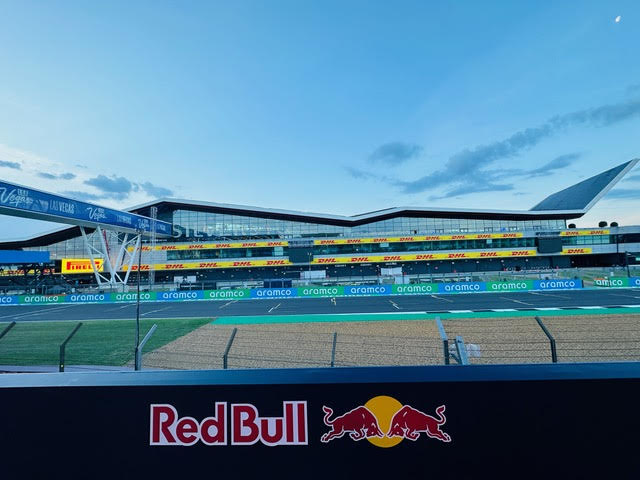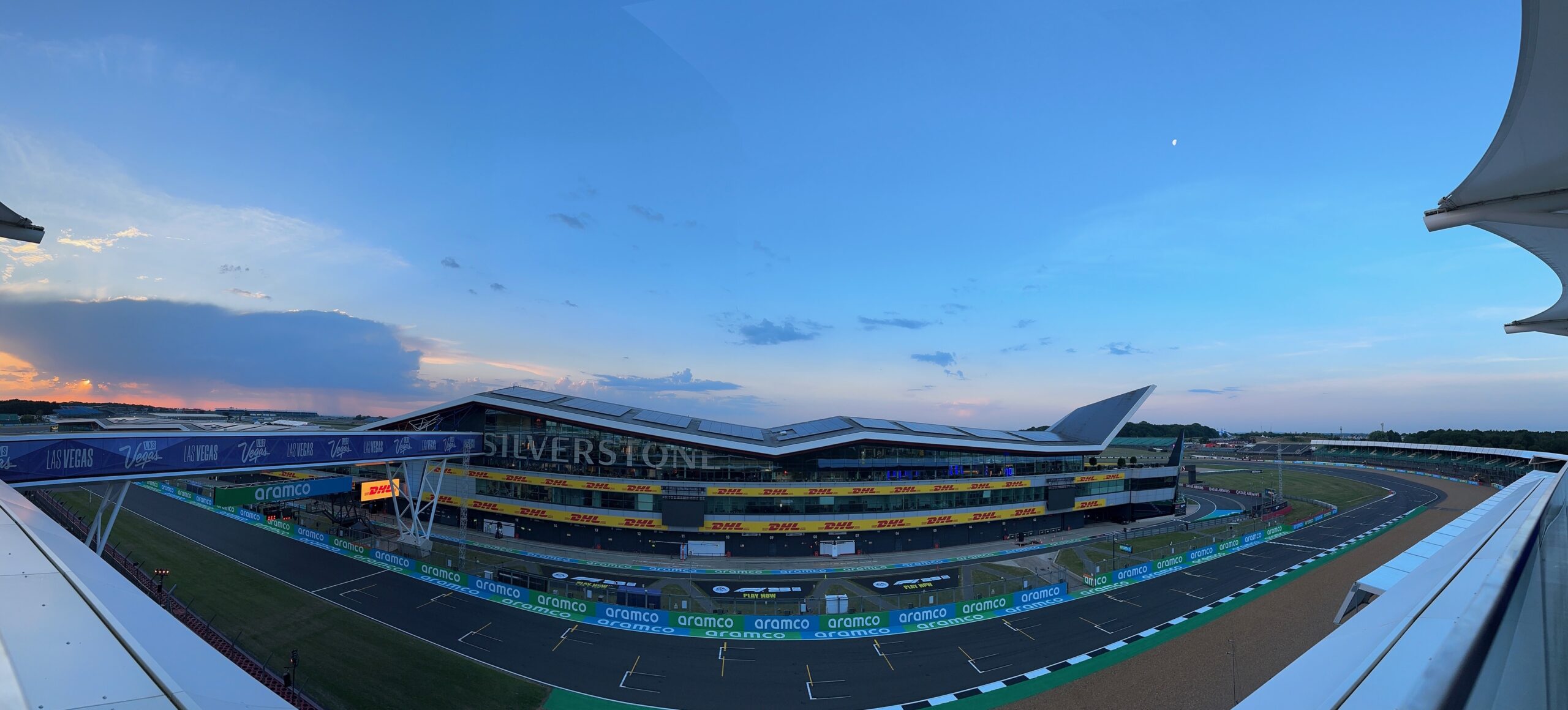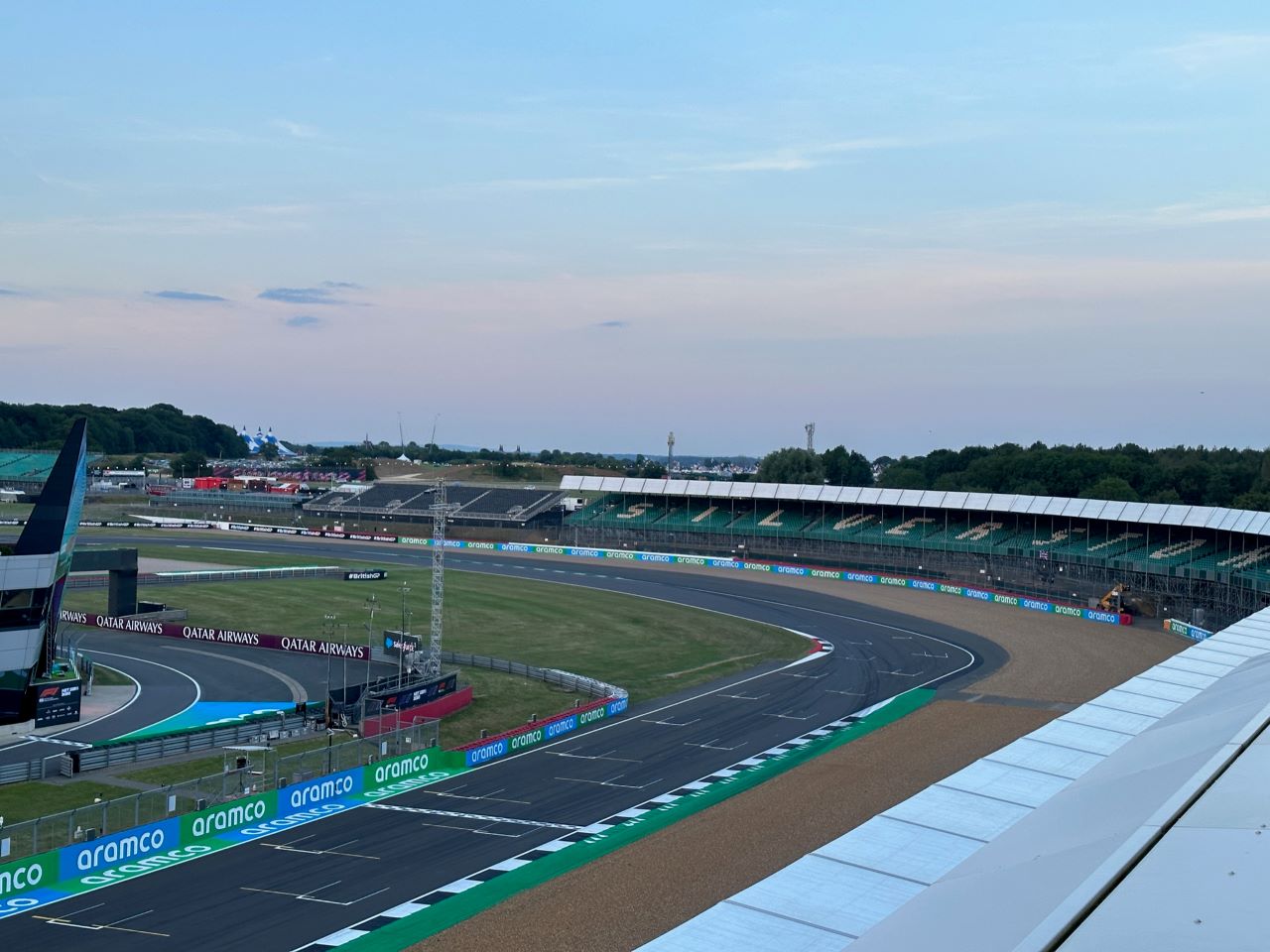 Like our Hilton Garden Inn review? You can read more Hilton hotel reviews here.