Very rarely do airport hotels spark joy. They're functional destinations with a sole purpose – convenience. Early departures from most airports are a pain, unless you live close by, with the option of either private taxi, getting a lift or staying the night before.
I was travelling out of Heathrow Terminal 3 on the 07:30 Finnair departure which made a hotel airport the most logical option for me – but I wanted to have the most convenient location to stay the night before. This leaves you with two options – the Hilton Garden Inn and Aerotel, which is physically located in the terminal building.
I opted for Aerotel which averages from £150 to £250 per night, depending on demand. It's worth checking the base cost on Aerotel's website as you can get an additional 10% off by signing up for the parent Plaza Premium Group's reward scheme, 'Smart Traveller'. Whatever way you look at the price, it's expensive for what it is.
Finding your way at Aerotel Heathrow Terminal 3
When arriving at Terminal 3, head straight to the Arrivals Hall following signs to 'Hotel'. It's a bit quicker to locate the hotel from the outside of the Arrivals zone than inside.
The entrance is very clearly displayed with large 'hotel' signs outside. This space is quite modern and welcoming, with a similar design to newer Plaza Premium lounges.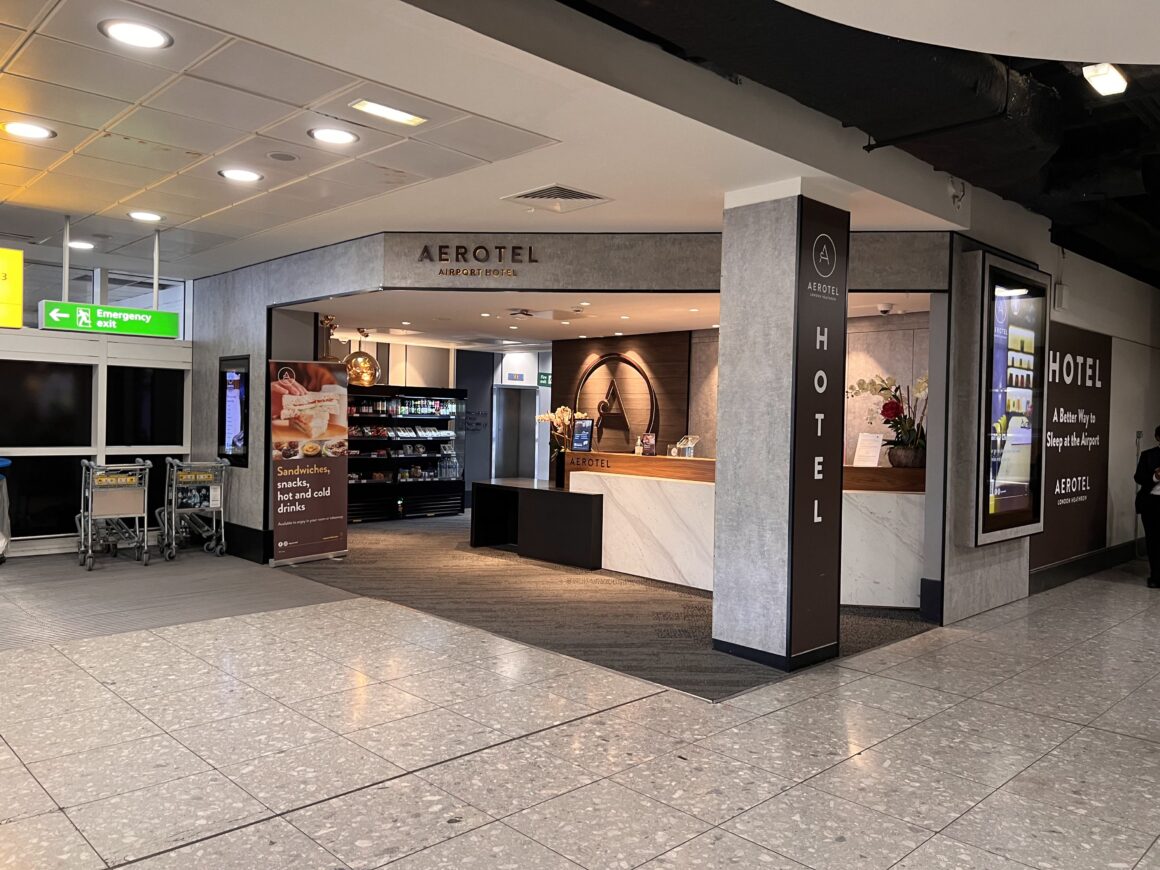 I was very quickly checked into the hotel. Near the entrance, grab-and-go items can be found in the fridges, which were expensively priced.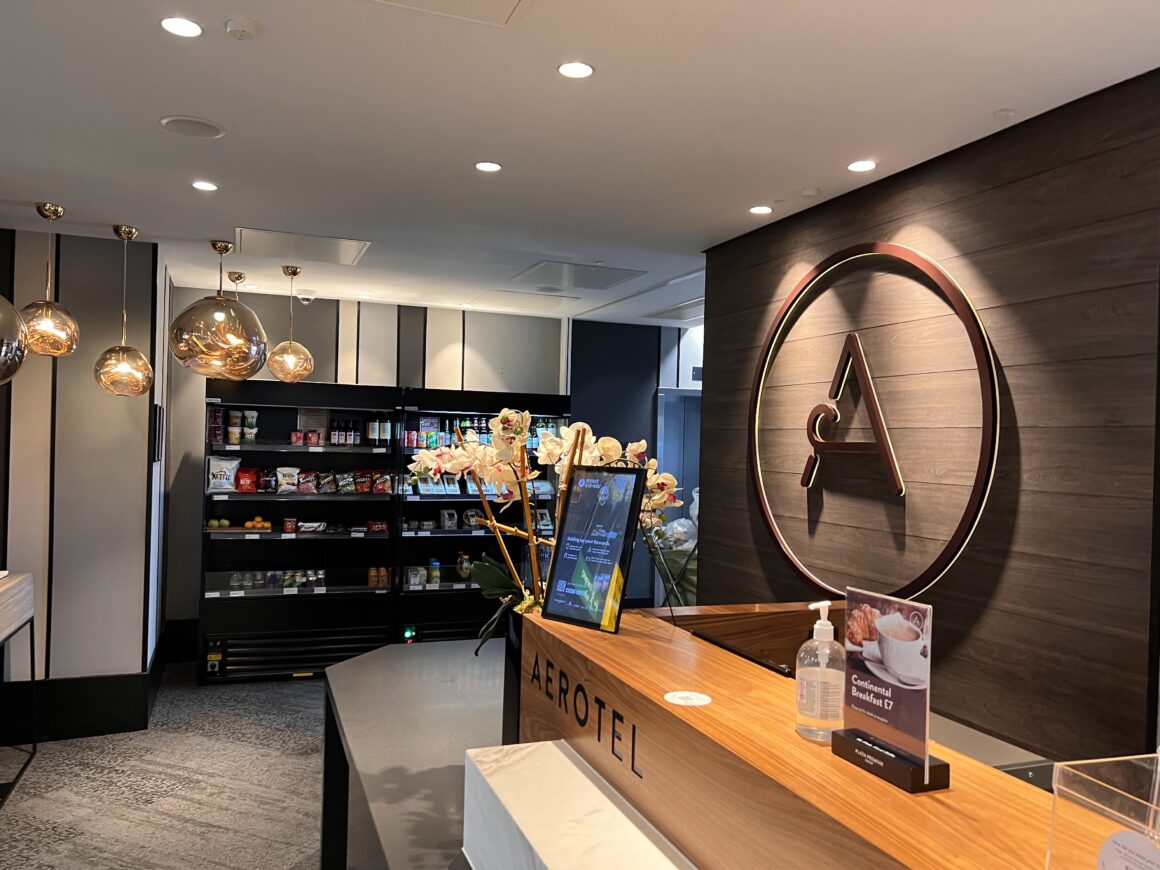 Bright corridors, relaxing rooms at Aerotel Heathrow Terminal 3
While the entrance makes the hotel look small, it is actually quite deceiving with the hotel being located across multiple floors. I believe that some of the space actually crosses into the now closed Plaza Premium Arrivals lounge at Terminal 3.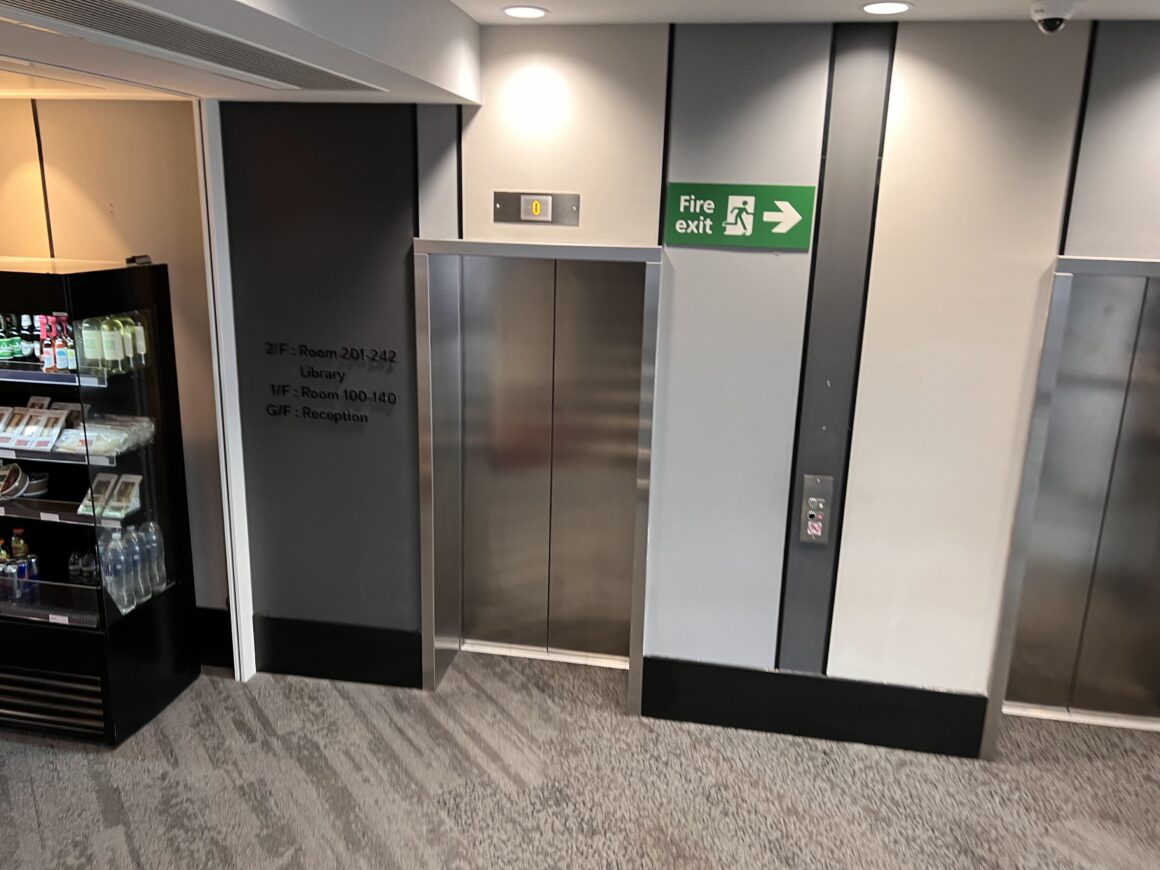 Unlike some other in-terminal hotels, I found the corridors to be bright and easy to navigate. These spaces were kept clean throughout the stay with there being very few scuff marks around – this will probably change over time as people act carelessly with the property.
For this stay, I had a decent-sized double bed which occupies almost all of this photo. Carrying two large suitcases meant that a large chunk of the floor space was taken up and made the room cramped. Even without this, you can tell the room isn't big.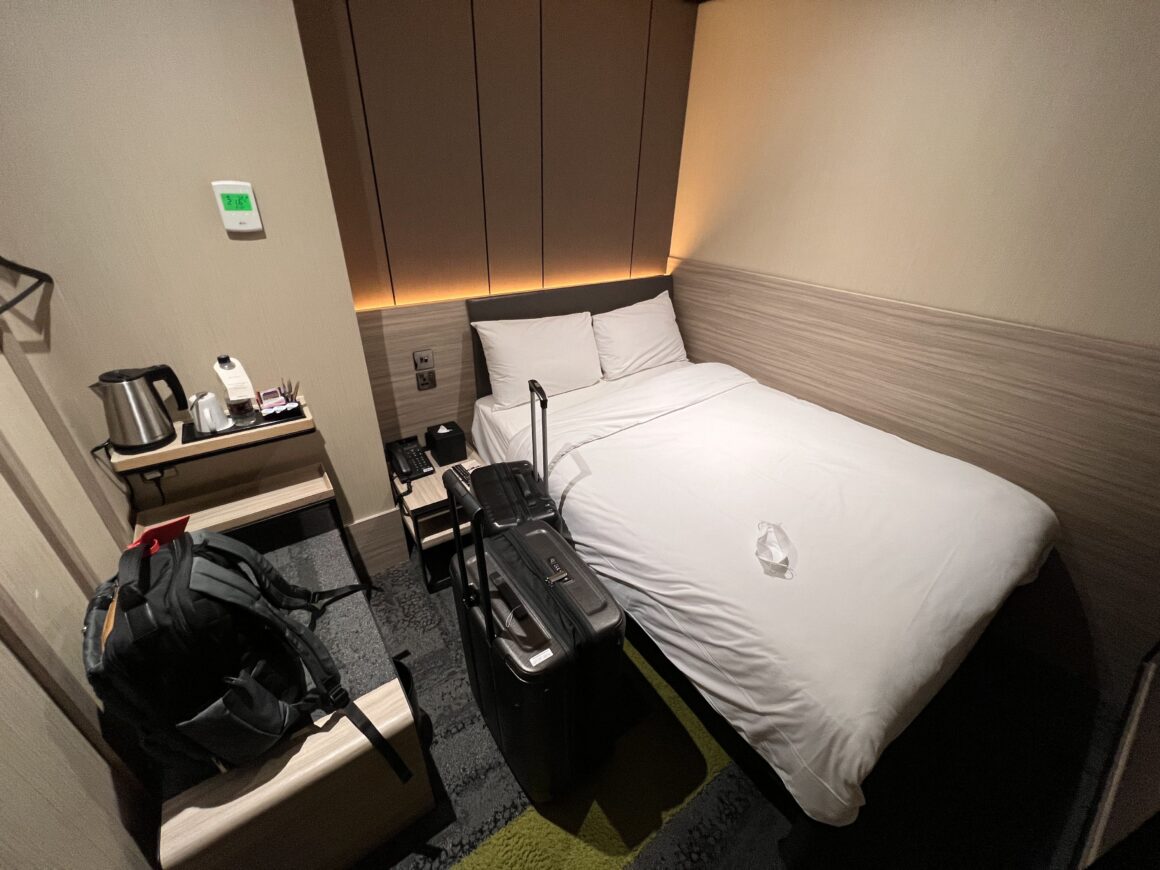 Adequate power outlets can be found next to the bed. The hotel pays lip service to a wardrobe with three hangers, but this is only really going to be useful for a couple of coats and perhaps the next day's clothes. Expect to live out of your suitcase while staying at this hotel.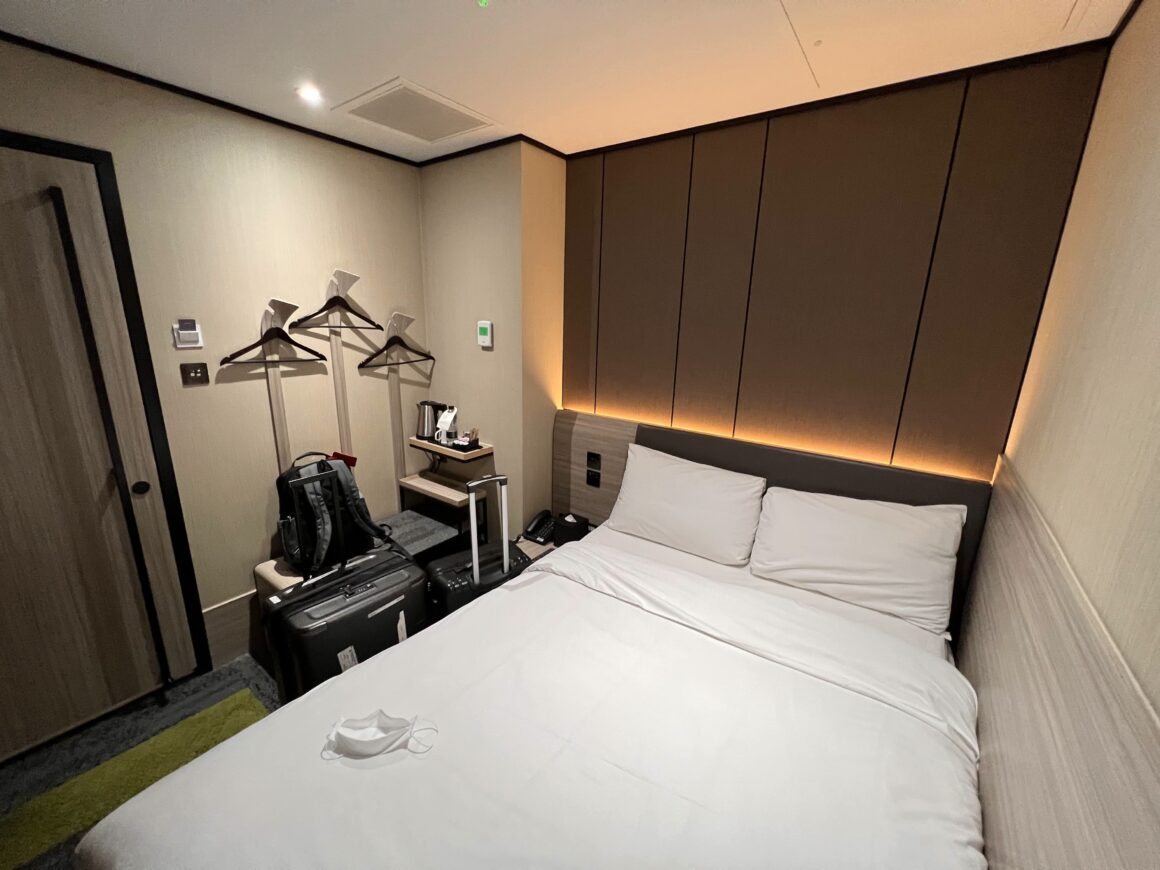 As the room has no windows, as I believe is the case for every room, along with excellent soundproofing, I slept brilliantly during my one-night stay. With an early night, I woke up ready at 04:30 to catch the flight – and do a bit of lounge hopping beforehand.
Finally, a television can be found directly opposite the bed with regular Freeview channels. WiFi was reliable and had solid speeds of around 30mbps throughout my stay which is sufficient for a few video calls. Mobile signal on Vodafone was poor however, likely due to the age of the terminal building and being buried deep in the bowels of it.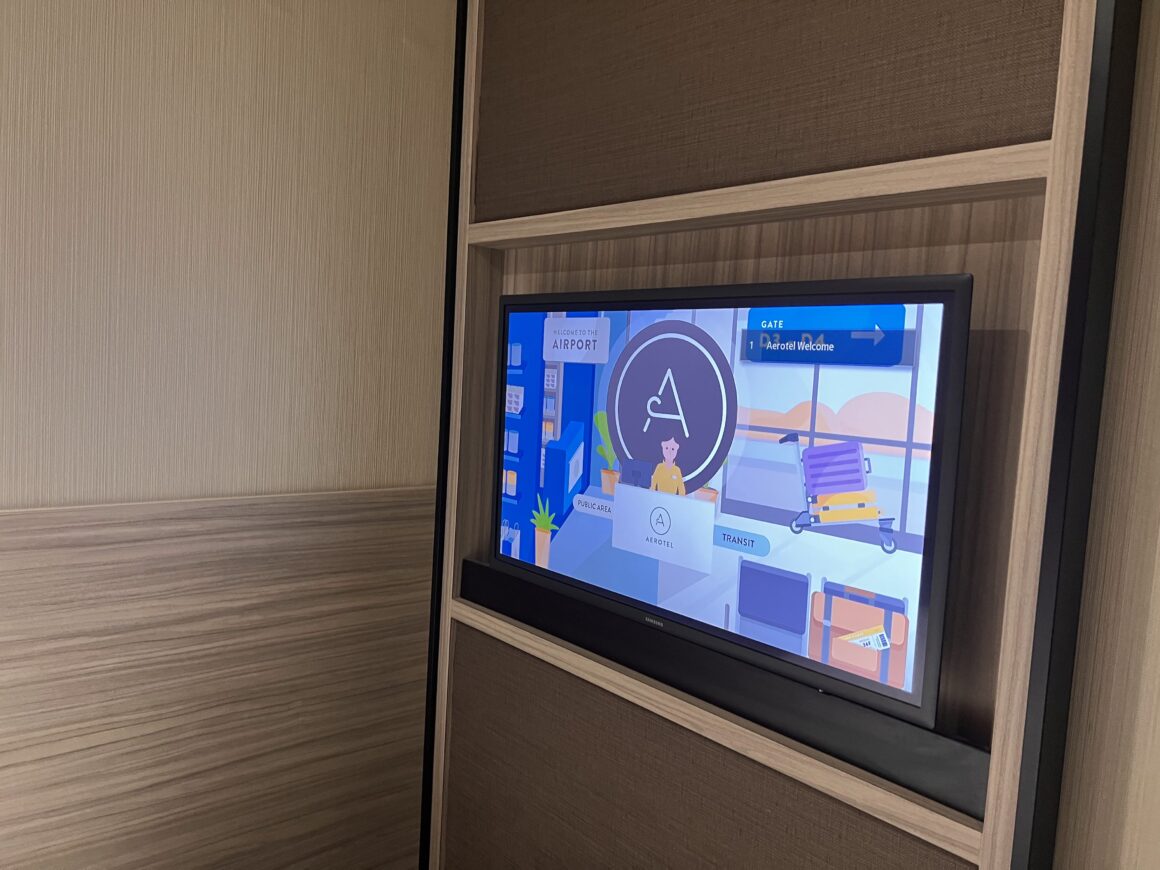 The bathroom had a smart design with one minor flaw. To start, the shower was hot and powerful with well scented shampoo and shower gel which felt better quality than other mid-range properties. Lighting along with the tiles made the space feel clean. Meanwhile the sink area felt more than adequate for a one-night visit.
For me, the toilet was my only gripe. At 188cm tall, my legs touched the wall which wasn't ideal – but one can live with that for a short stay here.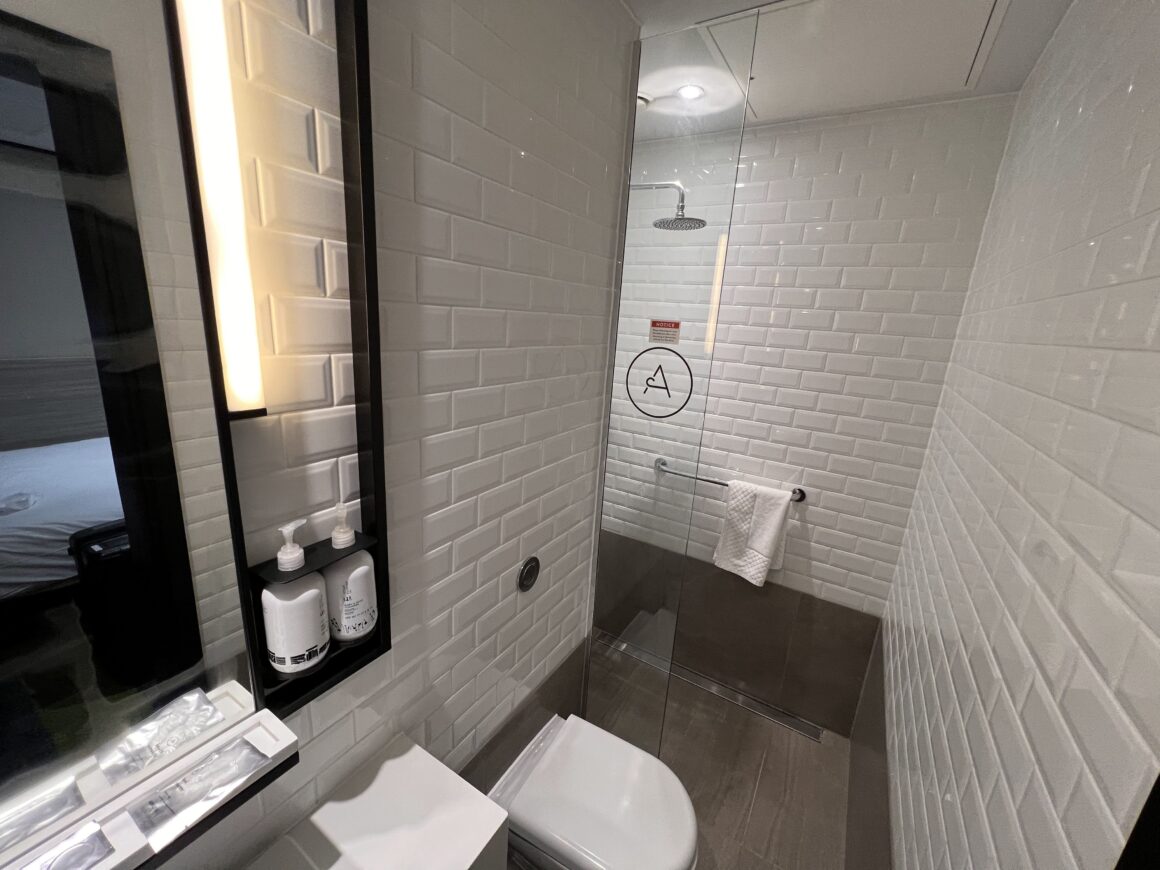 Room to breathe…somewhat
If you need to get out of your room, there is a shared space called 'The Library' on the 2nd floor. With frost windows and a quite drab interior, it's not particularly inspiring but might do the trick if you feel claustrophobic in the room. Despite being called 'The Library', there was not a book in sight.
If you are looking for a meal in the evening, then there really is not much choice landside at Terminal 3. You could nip to the M&S Food outlet or Caffé Nero, but I would advise instead to have something before you arrive at the airport for more satisfaction and to save money.
What do I really think about Aerotel?
The Aerotel at Heathrow Terminal 3 is convenient. Really convenient. I was able to get to the check-in desk for Finnair within five minutes of leaving my room – there's probably no other hotel that could have done that. It meant a stress-free experience which started the holiday positively. With just a one-night stay, the size of the room did not bother me and was designed in a way that most people will probably be comfortable here.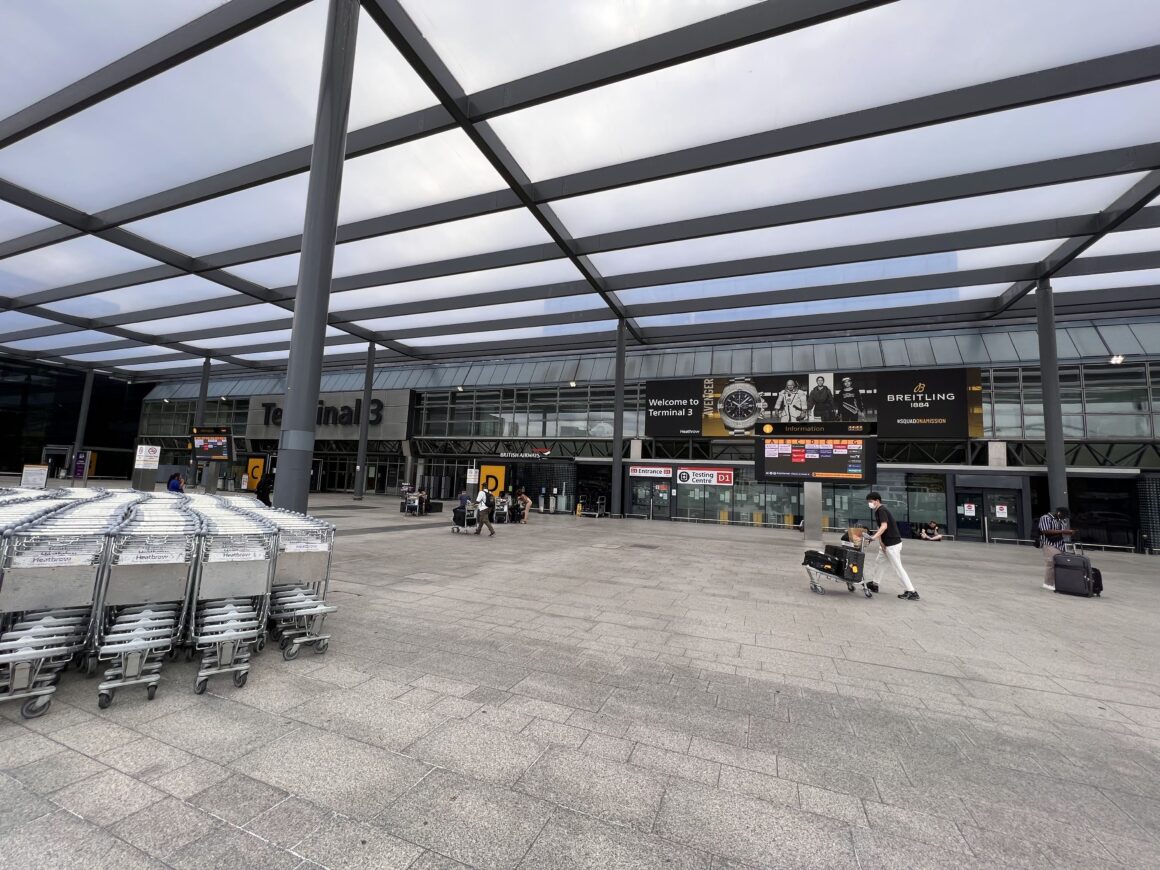 However, I would not stay at the Aerotel Heathrow Terminal 3 again. Prices have really been exaggerated since I stayed and is often upwards of £200 per night. Unless I was travelling on a super early flight such as a 6am departure, then you are probably better off opting for a hotel on Bath Road then getting a taxi over. It will mean waking up slightly earlier but you will get a larger room, more amenities at the property and save a few notes at the same time.