You will no doubt have read many articles with tips on how to get an upgrade such as dressing smartly or being nice to the check-in agent. Unfortunately, these tips are now pretty much obsolete for all the major airlines. Airline upgrades are now usually done by computer algorithms when they need to upgrade due to overbooking. The computer doesn't care what you are wearing or how nice you are! However, there are ways to enhance your chances and also ways to get an upgrade more cheaply than you might expect. This article looks at airlines in general with a specific focus on British Airways.
Ways to get an upgrade – free
Be at the top of the upgrade list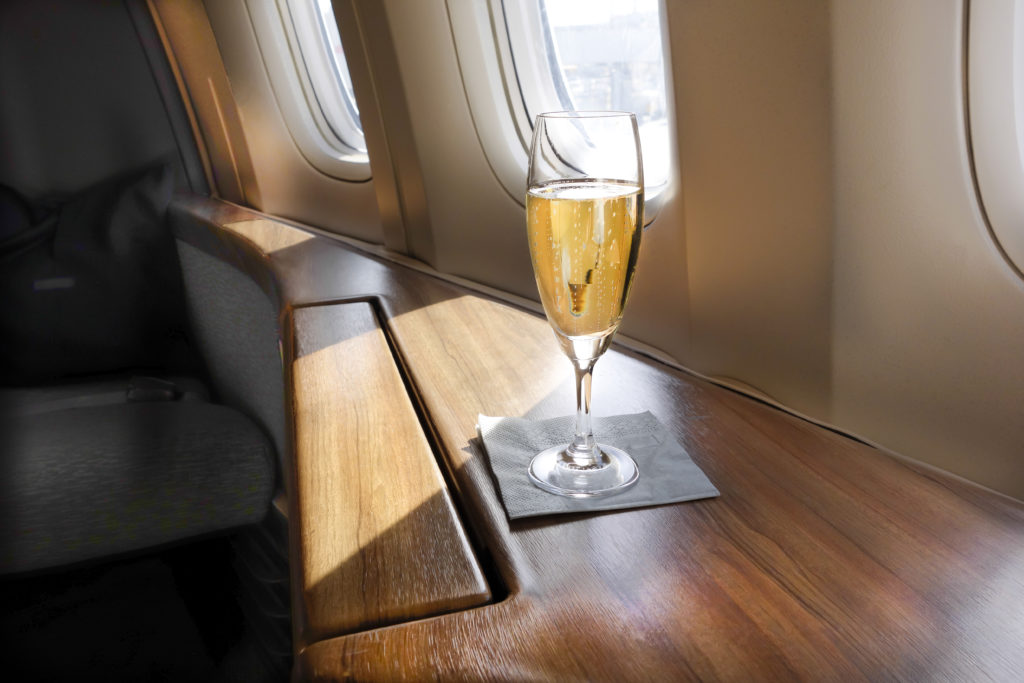 There are several things that you can do which will enhance your chances of getting an upgrade when the flight is overbooked in your class. There is no certain way to predict when this will happen, but it is can be more likely during school holidays and on holiday routes from economy. In fact, the only upgrade I have had with BA since having status apart from onboard, is on a St Lucia flight. Premium Economy is also a sweet spot for upgrades as it is a small but popular cabin which they will often overbook and upgrade people to business class on full flights.
You can subscribe to a service such as Expertflyer to see what the loads are, but they can change minute by minute so personally, I wouldn't bother. A clue to whether an upgrade is likely can often be when they start proactively offering cheap upgrades to buy. At this point, it is a gamble as to whether you want to pay the money to secure an upgrade or wait and see if you are lucky. A quick look at the seat map or Expert flyer may give you a clue as to whether your cabin is full.
The top tips are:
Don't book a special meal. Most airlines won't upgrade you if you have a special meal as it will be the wrong meal for the new cabin. On British Airways this is now not a problem as it will no longer be taken into account by the algorithm.
Be a member of the airline's own frequent flyer club and have high status or high commercial value to the airline. The airline will prioritise members of its own scheme ahead of alliance members so it may be worth joining the airline's specific frequent flyer program if you don't need to credit the miles to a specific scheme.

As an example, British Airways ranks each passenger by a CIV (Commercial Individual Value) score between 0 and 105 which depends on your status and how much you spend with BA or your influence over a corporate travel budget. This is one of many things BA takes into account in its upgrade algorithm.
Obviously, they are very secretive about this algorithm, but it is thought to include fare type and whether the passenger could be enticed to pay for the higher cabin for future travel. For example, do they buy a lot of expensive Premium Economy tickets and could be influenced to buy business class for not much more? BA obviously think I am a cheapskate and won't ever buy First tickets (not entirely true but they are always ex EU) which is perhaps why I never get any airport upgrades despite being Gold. This is a common story amongst Gold BAEC members.

Be travelling on your own or be on a separate ticket to others in your party. They may only need to upgrade one person and they will not want to split parties up as the party's new seats would be probably split up across the cabin.
Don't assume if you don't get an upgrade at check-in that it's not going to happen. Some upgrades aren't done until fairly late when the airline is sure how many people are turning up for the flight. Many upgrades happen at the lounge desk or gate. My one and only long haul airport upgrade happened as I entered the lounge. At the gate it could happen as you board – called by many as the "magic beep" when they scan your boarding pass.
Check in early on-line – this can help on certain airlines as they know you are likely to turn up.
Be offloaded
If the airline is asking for volunteers to offload they will normally offer a cash incentive to you. However, there is nothing to stop you negotiating to move to the next flight but in a higher class. In this instance, you have something the airline needs – a willing volunteer but don't be greedy. Asking for a first class upgrade from economy probably isn't going to happen!
Have a serious complaint
In this case, I don't mean your in-flight entertainment not working but something pretty major. When you contact the airline to ask for compensation, it is useful if you have an idea of what you want in return. Again it helps if you are a high-status frequent flyer. British Airways have recently started to be more generous again on what compensation they offer, so there is no harm in asking for a space available upgrade as part of the compensation.
It can also work on board, particularly if you have status. I had a Club World divider screen not working when I was travelling solo and got upgraded to First as soon as I mentioned it!
Use miles
The cheapest way to secure an upgrade is often to pay using miles. This can be a more efficient way to use your miles if you don't earn many and don't want to earn companion vouchers through a credit card. The earlier you do this the more chance you have of getting one. Ideally, do it during the booking process if that is an option such as with British Airways.

Upgrading using BA Avios
You can use Avios to upgrade the following tickets:
Any BA operated flight booked with BA tickets except for the lowest economy (World Traveller) fares (Q, O and G) which cannot be upgraded with Avios at any time
Travel agent bookings except some of those with accommodation included or bulk fares (BA Holidays are upgradeable)
American Airlines or Iberia flights when on a BA issued ticket
You can only upgrade prior to check-in with Avios. You will then need to look for award seat availability in the class that you wish to upgrade into. BA Redemption finder is a very quick way to identify days where a cabin is available for a route. For BA, you can only upgrade cash bookings by one class online. This can be done either as part of the booking process or after booking in Manage My Booking by clicking on 'Upgrade with Avios'.You can upgrade one way or both. It is also worth looking periodically even in the last few weeks before the flight, as often more seats are released once they have more idea of how full the flight will be. You can use BA Redemption finder to send email alerts when space opens up on a particular date.
A return upgrade will cost you the difference between the Avios needed for a return flight in the upgraded cabin compared to the cabin in which you are already booked. You can just upgrade one leg if you prefer which can also be done during the booking process with Avios. These used to be really good value on BA but since the recent program changes are not the good deal they used to be. Be advised that they better value during BA categorized "peak" periods than off-peak. Examples prices are:
US East Coast off peak 48,000 return
US East Coast peak 40,000 return
US West Coast & Miami peak 60,000 return
US West Coast & Miami off peak 50,000 return
As you can see, very strangely the prices are higher off-peak – this is not a typo!
You will still earn miles and tier points on the original class of booking which is an advantage given that actually, you will get back some of the miles you have just spent! One of the best ways to use this sort of upgrade is with some of the World Traveller Plus (Premium Economy) fares that I write about from time to time in the £550-750 bracket. Given that taxes and charges are around £500+ for most long-haul Club Avios tickets, this presents a great opportunity to use a much lower amount of Avios for only a tiny amount of extra cash.
You can "upgrade" an Avios booking with miles if a higher cabin becomes available but you will have to pay the change fee of £35 and pay the difference in taxes and charges too. This is technically not an upgrade but a change and needs to be done by phone unless you cancel the original booking and rebook (not recommended).
Virgin Atlantic Flying Club
Virgin Atlantic upgrades with miles are allowable but generally poor value. This is because if you want to upgrade to Upper Class from Premium Economy you can't use the lowest fare category K which can make the cash ticket expensive. For example, you are looking at around £1200 upwards for the US West Coast, which if you are lucky, you could get an ex EU cash ticket in Upper Class for the same price.
Examples of pricing from Premium to Upper Class:
US East Coast Off peak 47,400 return
US East Coast peak 57,400 return
US West Coast & Miami peak 77,400 return
US West Coast & Miami off-peak 67,400 return
Earn an upgrade voucher
Airlines have different ways to award upgrades – some are through a credit card such as the new Virgin Atlantic card which gives an upgrade, others can be earned through status points. Here are a few suggestions:
Virgin Atlantic Credit Card this gives you an upgrade to subject to status and minimum spend.
British Airways Executive Club – If you start collecting the Tier Points seriously, there are several levels at which you can get upgrade vouchers. The first of these is at 2500 Tier points which gets you an upgrade on either a cash or Avios ticket by one category for 2 people on the same booking.
The good news is that you can upgrade with this even if there is no Avios availability in your required cabin if you book through a travel agent. This means they can book into a revenue fare bucket (A for First, I for Club and T for WT+). You can even use them on an ex EU fare. For example, Roving Reporter and I booked to Bangkok via Hong Kong from Amsterdam and got First using the voucher and cash for £1350 plus we will still get the Avios and Tier Points for Club World. You can also combine it with a 2-4-1 Avios voucher.
Ways to get an upgrade – how to get cheap paid upgrades
Pro-active online upgrades on British Airways
This is a limited time upgrade offer that may be available to you at a time of BA's choice from 48 hours after booking until during online check-in. You will find the offer in Manage My Booking (MMB), either via BA.com, the app or may get an offer as part of the online check-in process. No notification of this being made available will be sent, so you need to keep checking your MMB. This differs from the usual "upgrade" links within MMB and should have "limited special offer" next to it to differentiate it from the normal upgrade price. You may receive these on Avios redemptions but not usually on complex routings, BA Holidays or travel agency bookings until online check-in.
You will earn full tier points and Avios for the upgraded cabin, as long as you paid for the original booking with cash.
At the end of 2017, BA also introduced the ability to be able to upgrade at the airport even after check-in. You would need to have the app to be able to do this. You would either get a push notification or there may be an offer when you open the app at the airport.
Bid for an upgrade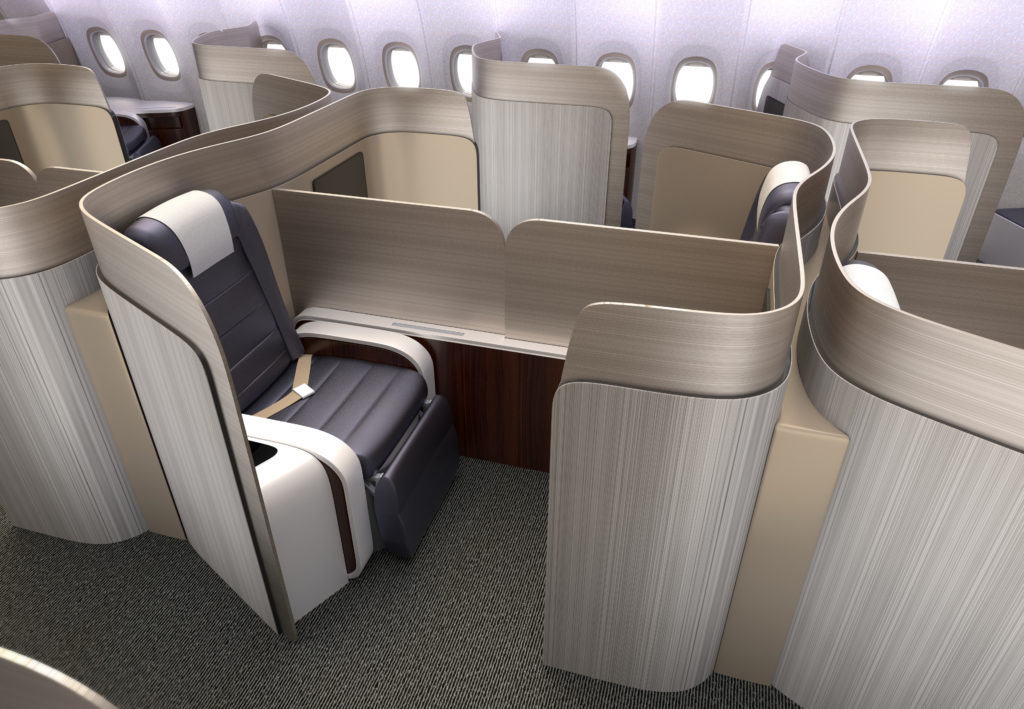 There are more and more airlines that use this system but often only on selected routes and by invitation. If you decide to bid it would be wise to do some research online to see what bids have successfully been accepted on those airline's routes before. Otherwise, you could end up overpaying or not getting the upgrade if you underbid.
Here are some airline schemes which may be of interest:
Aer Lingus makes some flights between Ireland and USA or Canada eligible for upgrades, but not all of them You can only bid for upgrades on flights booked directly with Aer Lingus. Eligible customers should receive an email asking for a bid. The page you need is here.
Air Mauritius allows bidding on upgrades to premium economy or business class. You receive an email 14 days before departure and are then notified no later than 3 days before departure if your bid was successful. You can also place a bid on the Air Mauritius website.
Air New Zealand allows passengers on international flights to upgrade one class with their Oneup program. You may receive an email 14 days before departure inviting you to bid or you can bid through your Air New Zealand account, the page above or the airline's call centre. You can increase your bid at any time and will be emailed 3-7 days before departure if successful.
Malaysian Airlines will email you within 48 hours of booking if your flight is eligible to bid for an upgrade. You may only upgrade by one class. You'll be notified 48 hours before departure if your bid is successful, and you will earn miles based on your new booking class. Prices can be very reasonable for these and you also can earn tier points and Avios on Malaysian.
Virgin Atlantic lets you upgrade by one class on tickets booked directly with Virgin Atlantic. If it is available you will receive an email invitation to make a bid. You can read more about the experience here.
Etihad upgrade bids are available across their destinations on selected flights but quite a few ticket types are excluded such as miles redemption tickets and bookings with infants. You can bid (and change your bid) up to 6 hours before departure.
Vietnam Airlines This proved a handy option for me on an internal flight when I managed to secure an upgrade to business class for around $9 by bidding. The process was simple, we were offered the chance to bid for the upgrade at a certain time and when it was approved we were sent details of how to pay online. At the airport, it appeared to flummox them slightly but they did sort it out after about 15 minutes. This is quite common so I would allow extra time for check-in if you do this. The upgrade does not include the lounge but I had Priority Pass anyway.