My regular readers will have read about today's guest blogger in my post nominating him for a Liebster award. If not, you can read about it in this article. Tom blogs on 'Tech for travel' . Tom's day job has had him travelling extensively for the last 8 years and he has come to appreciate the gadgets, that by design and functionality, make life easier when travelling. His blog provides an independent review on the tech that helps you on your travels.
Today Tom will be enlightening us on the 5 best luggage trackers around.
Gone are the days, simply losing your wash bag or clothing was your biggest concern if your suitcase goes astray during a trip.  We all travel with some form of technology today, most with many items. Fortunately, the tech market is packed full of companies offering you peace of mind with their luggage trackers.
When choosing, which tracker is best suited to your needs the main question you must answer is….  Bluetooth or Global Cell/GPS Enabled tracker?  Both have their good and bad points.  The following top five luggage trackers provide a good insight into the market leaders in finding your lost items!
Tile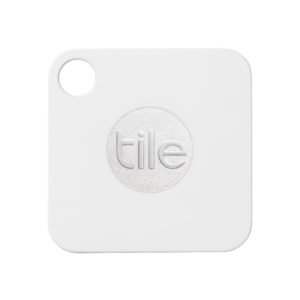 Possibly the most well-known brand in trackers today.  Tile offer 3 styles of Bluetooth tracker that will help you locate your luggage within 100ft.  Not ideal if your bags never made the hold!  A simple check during boarding though will make sure they are on the plane with you.  If you forget this, Tile have an intuitive app which can come to your rescue.  The app (Android|iOS) can identify the last known location on a map and, if someone else using Tile app is within range of your luggage, the location will get updated on your handset with the "Notify when Found" feature!
The options for Tile include the Tile Slim
which can be used for wallets or phones as well,  Tile Mate
 which is similar but a bit bigger and cheaper and finally the more durable and waterproof Tile Sport
.
Prices range from around £17-30
Lugloc

The LugLoc is the heavyweight in this list.  If your checked luggage has anything of value, then it should have a LugLoc next to it.  The device uses Cell-Tower Connected Technology, which is more reliable indoors and will enable you to locate your luggage anywhere in the world, providing it is within range of a cellular network. Yet it is not the global coverage that provides it's appeal, but the pricing options.  Unlike most other Cell connected devices LugLoc allow you to pay per use rather than a monthly or annual subscription fee.  Perfect for those who may only need to use it once or twice a year!  If you are out of a plan, the device can be used as a normal Bluetooth tracker.  The free to install app works on both Android and iOS.
LugLoc Device from £69.99
1 Month Plan$4.99
6 Month Plan $19.99 (or $9.99 if taken with new purchase)
12 Month Plan $29.99 ( or $19.99 if taken with new purchase)
You can buy the LugLoc Luggage Tracker  from Amazon in the UK and find more information here.
Editors note: I have been using this for around 9 months now on Tom's recommendation and I am really pleased with it. You can see my more in-depth Lugloc review in this article.
LifeTrak Trakdot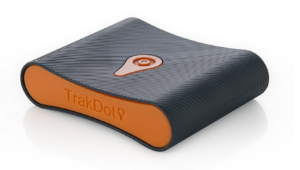 This device makes the list due to it's reasonable pricing, but as one of the older trackers on the market today it could easily be overlooked by most.  The Trakdot has an attractive outer design housing a standard GPS tracking unit.  The app (Android | iOS) is showing it's age with mixed reports of it working perfectly, to no signal at all!  When Trakdot™ is "re-awakened" once the aircraft lands, it finds and employs the local cellular network to contact the Trakdot™ owner and report its position via email or text.  If you do not have an active cellular plan you can use the Trackdot as a simple Bluetooth tracker.
A 12 month plan costs. £17.49 You can buy LifeTrak Trakdot
 and find more information here.
Chipolo Plus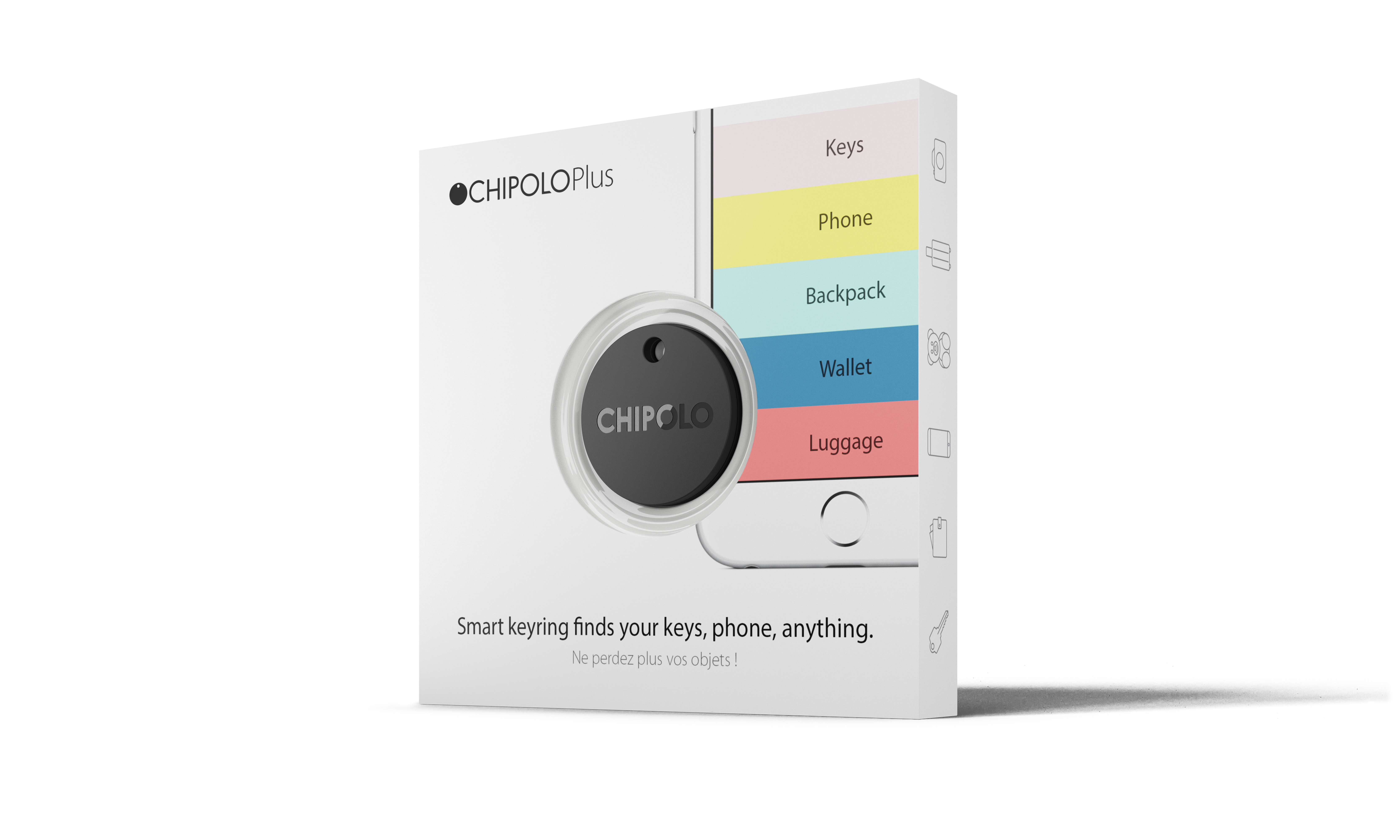 The team at Chipolo are making huge steps in setting themselves apart from other Bluetooth trackers on the market, having announced possibly the world's smallest tracker at CES last year.  Otherwise, there is little to separate the top Bluetooth trackers, all with strong app offerings and similar hardware.  Chipolo does claim a bigger range of 200ft for coverage and a feature called Crowd-Search Party which will notify you when other Chipolo users are near to your missing luggage.  They also offer limited edition trackers to celebrate certain dates.
Chipolo Plus costs around £25. For more information or to purchase the Chipolo Plus
click here.
Ping GPS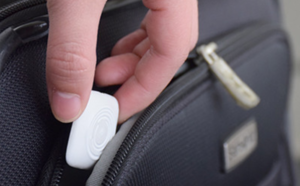 In this job, every now and then, I come across new technology that is brilliantly simple and just makes perfect sense.  The Ping's greatest purpose I covered on the site but such is its capability of ticking off many different functions, it easily makes this top 5.  Possibly the smallest GPS tracker on the market today, at just 34mm in height/width, just 12mm thick and 28g in weight, the battery can last for up to 3 months from a single charge.  As it uses GPS, cell and BTLE it has a near total global range spanning 157 countries.  Place it in an internal pocket of your luggage then use the app to track it where you, and it, go.  Once you have arrived, place it into your purse or wallet to make sure you know where your cards & cash is while you are away. Ping claim to be the world's smallest, longest range, longest battery life global (GPS) locator.
Ping GPS has currently sold out but there is a waiting list you can join here. You can find more information on Ping GPS here.
If you would like to read more of Tom's reviews go to https://techfortravel.co.uk