Marriott Bonvoy is the loyalty programme for the hotel chain whose most recognised brands are: Ritz-Carlton, St. Regis, Marriott, Sheraton, Westin, Renaissance, Le Meridien and Courtyard. Over 7,000 hotels participate in Marriott Bonvoy, 5,000+ of which are in North America. As one of the largest hotel chains, you can usually find a Marriott Bonvoy property wherever you are travelling. In terms of luxury hotels,
it has one of the best selection of the major chains along wtih ALL Accor.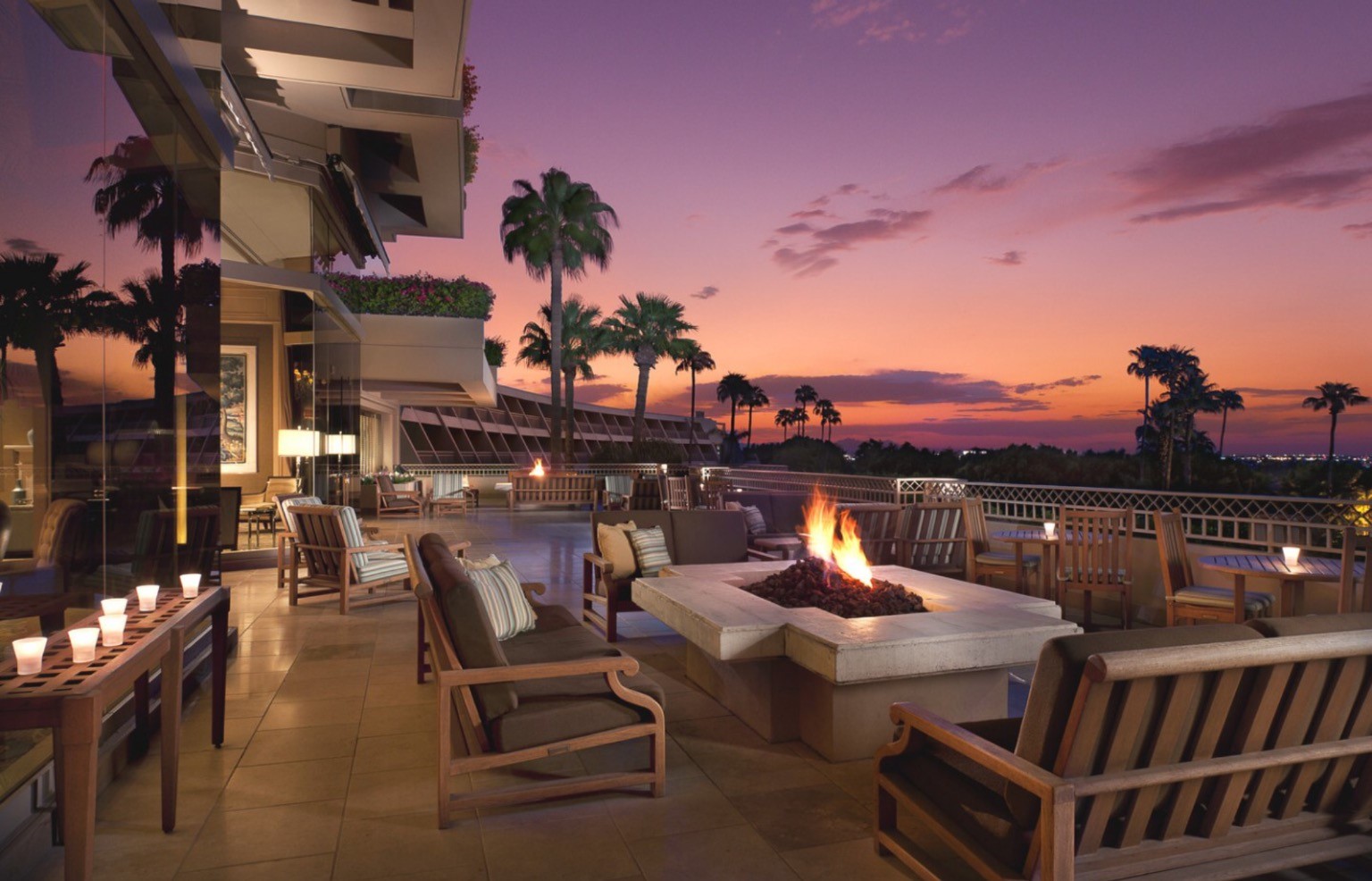 How Do I Earn Marriott Bonvoy Points?
Hotel Stays
Marriott Bonvoy members earn 10 base points per US dollar spent at nearly all Marriott brands. (You earn 5 points per $ at Residence Inn, TownePlace Suites and Element. You earn 2.5 points per $ at Marriott Executive Apartments and Execustay, which you are unlikely to come across)
You earn points on your pre-tax room rate and other eligible room charges, including telephone calls and food/drink. When paying for your room in a currency other than US dollars, Marriott will strip out any taxes included in the rate, and convert the remainder to US dollars (at a rate usually to Marriott's advantage).
You can earn points for up to 3 rooms per night at the same hotel.
You must book directly with Marriott Bonvoy to earn points. Reservations made via online travel agencies (such as hotels.com, booking.com, etc.) will not entitle you to points.
Marriott Bonvoy's promotions are usually weaker than other hotel chains. Marriott also typically leaves a gap between promotions.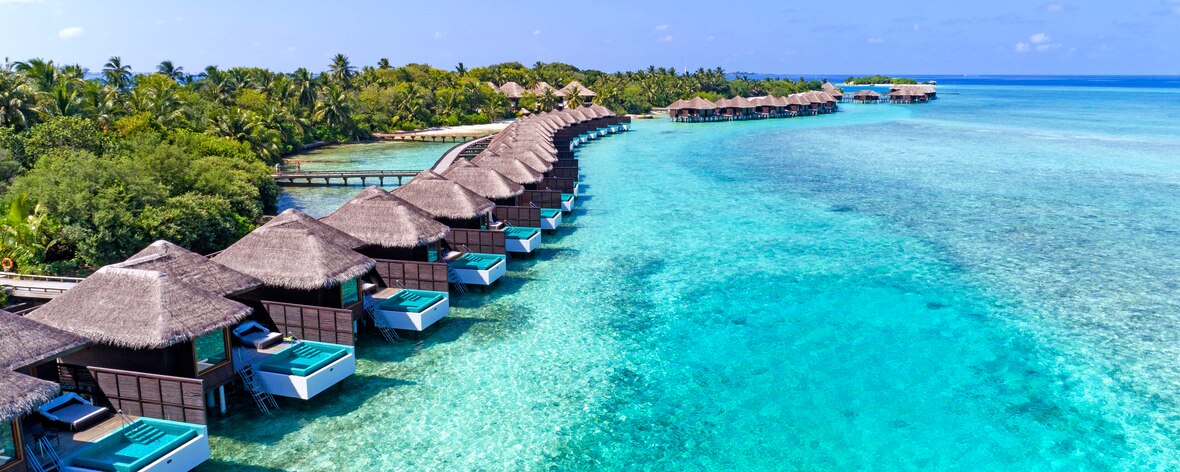 Other Ways of Obtaining Marriott Bonvoy Points
You can buy Marriott Bonvoy points. The standard price is 1.25 US cents (1p) per point, although Marriott has started to run regular 30% discount promotions that reduce this price to 0.875 US cents (0.7p) per point.
Marriott Bonvoy is an American Express Membership Rewards partner (in the UK), with a conversion rate of 2 Amex : 3 Marriott.
UK residents can apply for the Starwood Preferred Guest credit card from American Express. This card charges an annual fee of £75. Cardholders earn 3 points per £ spent at most merchants, with 6 points per £ earned on eligible charges at Marriott Bonvoy hotels worldwide. This card is likely to be rebranded in 2020 to reflect that SPG is now merged into Marriott Bonvoy.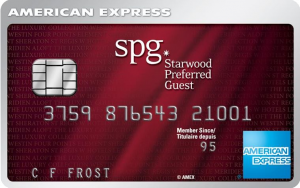 You can pool your Marriott Bonvoy points with anybody, subject to an annual cap of 500,000 points per receiving account and 100,000 per sending account.
How Can I Spend Marriott Bonvoy Points?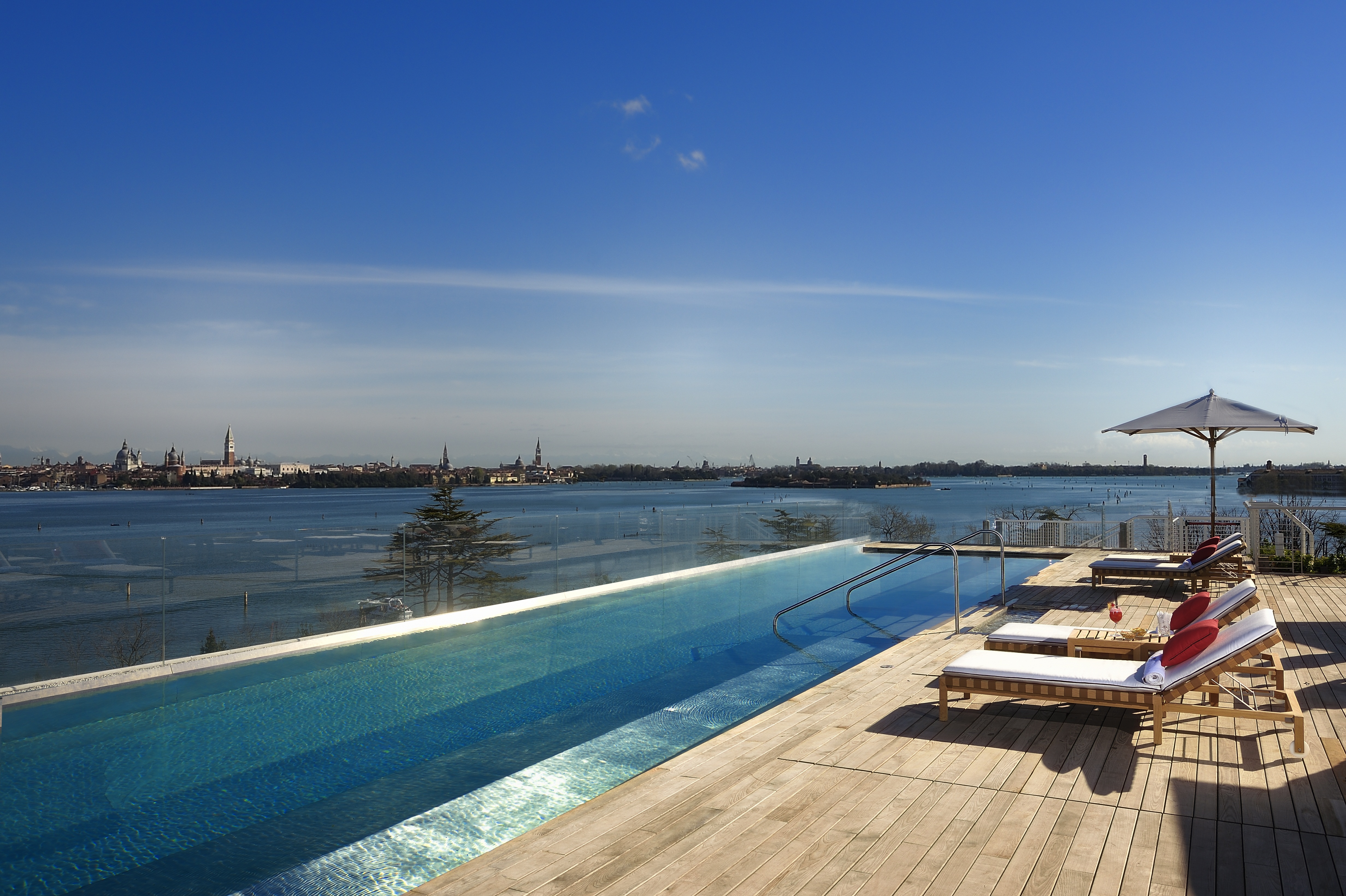 Standard Room Rewards
Marriott Bonvoy has assigned its hotels to 8 award categories. Hotels can subsequently charge the "off-peak", "standard" or "peak" award price relevant to its award category. Because there is no published calendar of peak and off-peak dates, this system operates similar to dynamic pricing. Nights with higher-than-average room rates are likely to see peak award pricing.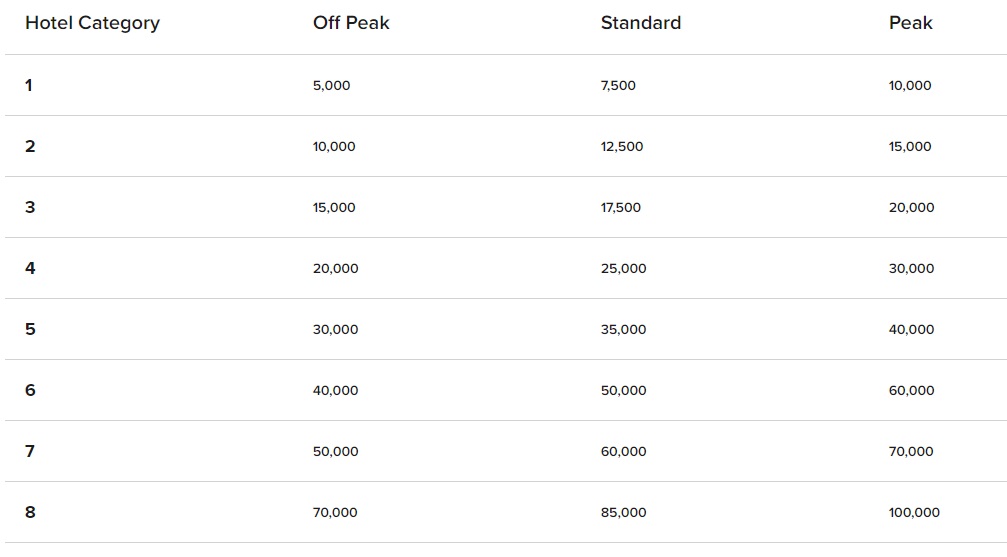 All Marriott Bonvoy members receive the cheapest night of a five-night award booking free of charge. i.e. not quite fifth night free… due to the variable nature of award pricing.
When a standard room is available, it should be available using points. Some Marriott legacy branded hotels are allowed to limit the number of standard rooms available for award redemption.
Points Advance
Unique amongst the major hotel chains, Marriott Bonvoy does not require you to have sufficient points in your account before making a reward booking. Instead, you can confirm your room using "Points Advance". It is important to note that only the room is reserved; pricing may vary based on the changing off-peak, standard and peak pricing mentioned above.
You must order an award certificate in advance (usually 14 days) of your arrival date. i.e. attach the correct number of points as payment for your booking. Your reservation will generally be cancelled if you forget, but Marriott might also purchase points on your behalf.
Cash & Points
If you have insufficient points for a full award night(s), you can also book rooms using a combination of points and cash. The cash portion is based on this award chart. Cash & Points is capacity-controlled and is available only occasionally.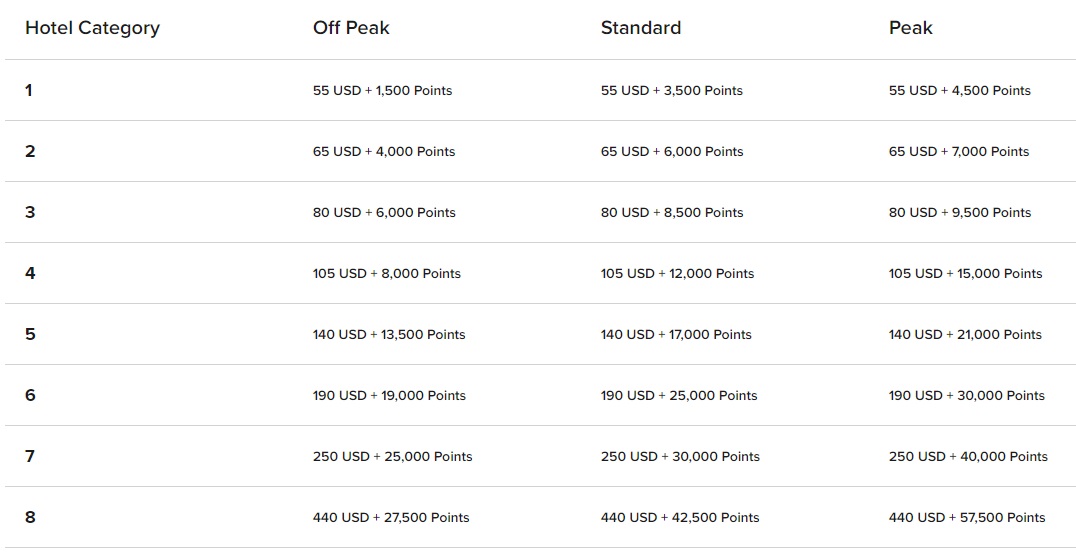 The fifth-night free benefit does not apply to this reward option. You will NOT earn points on the cash portion.
Airline Miles
Unique amongst the major hotel chains, Marriott Bonvoy offers an attractive conversion rate when converting points into airline miles. More than 40 airline programmes are available, including British Airways Executive Club and Virgin Atlantic Flying Club.
3 Marriott points can be converted into 1 airline mile, with a minimum conversion of 3,000 points. (a few exceptions apply)
Moreover, if you convert 60,000 points, you will receive 5,000 complimentary miles. As a result, you should almost always convert exactly 60,000 points in order to receive 25,000 miles.
You will usually receive your miles within 2-3 business days, although with some airline programmes the process can take up to 4-6 weeks.
You can only transfer Marriott points to an airline account in your own name. Once you have converted points into miles, you cannot reverse or cancel the conversion.
The Bright Side… Many airlines will also occasionally offer a hotel point conversion bonus, allowing you to receive 25-35% more miles. I try to hang on to my Marriott points until such a promotion rolls around…
Travel Packages
Marriott Bonvoy offers a redemption option that combines a 7-night hotel stay with 50,000 or 100,000 airline miles.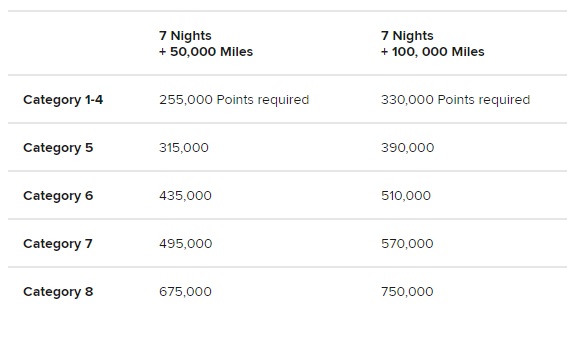 You make your choice of airline programmes when redeeming for a Travel Package (and receive them within a few days or weeks). You also receive an award certificate valid for a seven-night stay at any hotel within your purchased award category. These hotel certificates are valid for one year and can no longer be extended or cancelled for a partial refund. Peak pricing is irrelevant; you can use your travel certificate whenever you find seven consecutive nights available using points.
For the avoidance of doubt, you are NOT required to use your airline miles for the same trip as your hotel stay. Neither must you book the hotel stay at the time of redeeming your points for a Travel Package.
Marriott Moments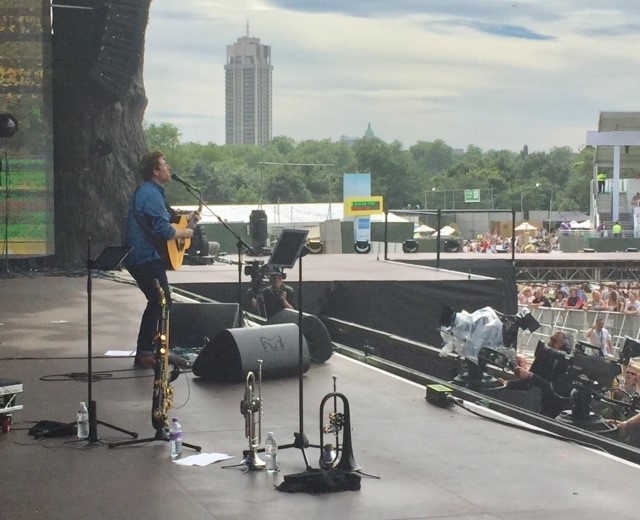 Marriott Moments is a great way to spend your Marriott points on concerts or other unique experiences. Click here to see the latest experiences on offer.
Because Marriott has inherited SPG's suite at the O2 arena in London, you have the chance to bid or buy seats for most, if not all, events at the O2. You can also occasionally find events that include a hotel stay, for fewer points than simply booking that hotel directly!
The Bright Side… I have used my SPG and Marriott points for concerts in London and Berlin. I've also managed to see an NFL game at Wembley. Michele had a once in a lifteime experience seeing Take That and others at British Summer Time Hyde Park where she got to go back stage and also stand on the side of the stage during one of the songs! The only difficulty is reminding yourself to keep checking back regularly, as Moments doesn't allow you to set up notifications for specific events that might interest you.

Do Marriott Points Expire?
Points expire after 24 months of account inactivity. Tools such as Award Wallet allow you to track expiry dates.
If you have points in danger of expiring, you can:
Convert the 3,000 point minimum to miles in any airline programme
Buy 1,000 points for $12.50 (£10)
Receiving points from another Marriott Bonvoy member (or sending them) does NOT count as activity. Neither do any free points received from social media promotions.

How Do I Earn Elite Status?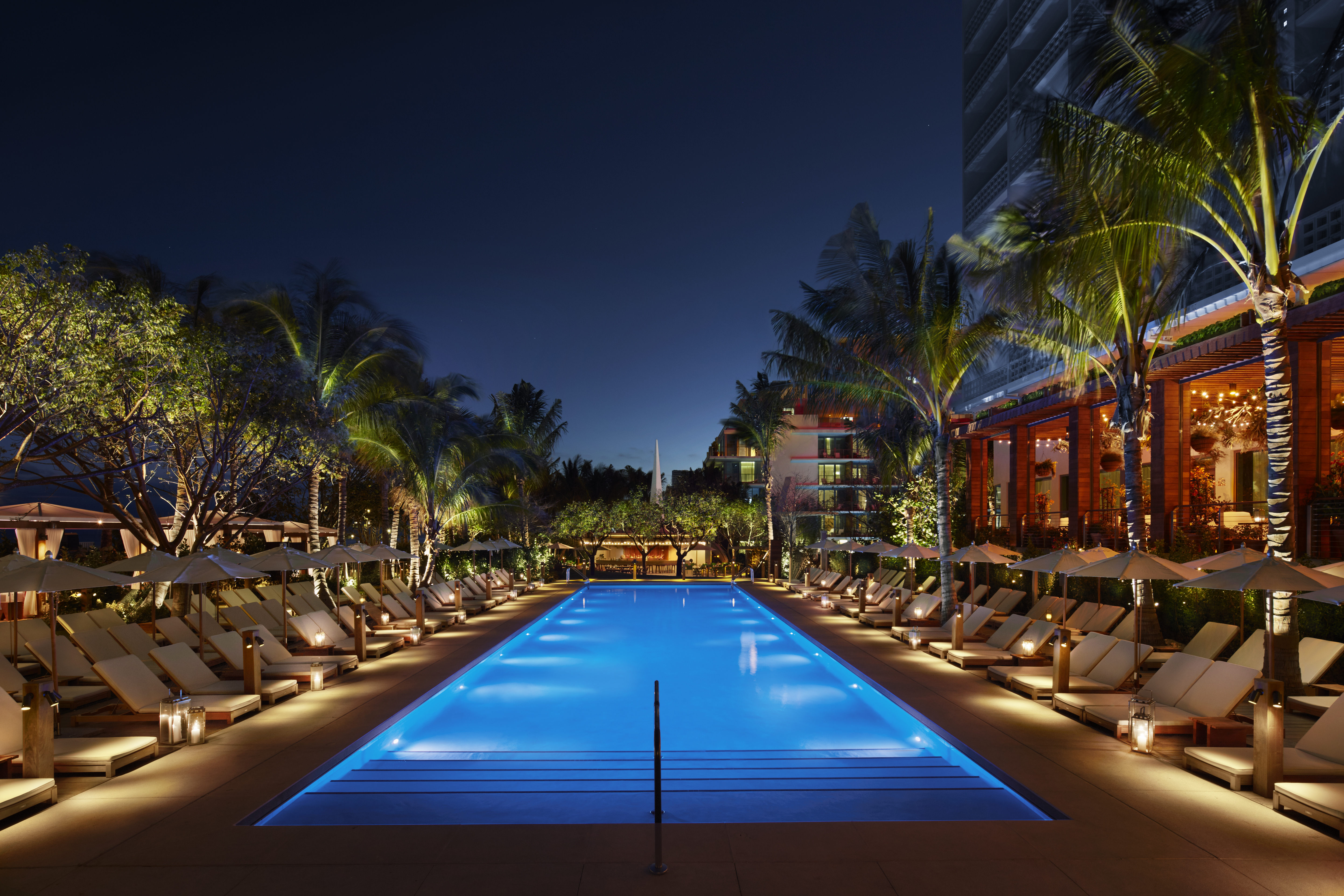 Marriott Bonvoy has several levels of elite status: Ambassador, Titanium, Platinum, Gold and Silver. The most attractive benefits kick in at Platinum status and above.
Through Nights
Elite status qualification runs on a calendar year basis – 1 January until 31 December. To reach elite status, you must complete:
Ambassador – 100 nights and $20,000 in Qualifying Spend
Titanium – 75 nights
Platinum – 50 nights
Gold – 25 nights
Silver – 10 nights
Reward stays count for elite status purposes.
Short Cuts
If you list your birth date on your Marriott Bonvoy profile, you are usually gifted one elite night for your birthday.
If you host a meeting – which can be as cheap as £50-75 – you can earn 10 elite nights per year.
The Bright Side… Every year I "host" a meeting at the Marriott London Heathrow. For £65 I drink a coffee in a tiny meeting room for 15 minutes and pick up 10 elite nights.
If you spend £15,000 on your Starwood Preferred Guest American Express, you will be granted Gold status.
Once every three years, you can apply for a Platinum Challenge by calling Marriott Bonvoy. You will be required to stay 16 paid nights within 90 days. (Michele just completed this – you can get an extra month if you start your challenge on the 2nd of the month)
What are the Benefits of Elite Status?
Marriott Bonvoy elite status members will receive:
Platinum – 50% bonus points, room upgrades (including standard suites), lounge access, free breakfast (see below for more details), guaranteed 4 pm late check-out, 5 Suite Night Awards (or other less attractive gifts)
Titanium – as for Platinum, except… 75% bonus points, 5 additional Suite Night Awards or a free night at any Category 1-5 hotel
Ambassador – as for Titanium, except… an assigned Ambassador to manage your relationship with Marriott, the ability to choose to stay any 24-hour period rather than follow standard(+late) check-in/check-out times.
Gold – 25% bonus points, 2 pm late check-out
Silver – 10% bonus points
The most frustrating aspect of elite status with Marriott Bonvoy is the inconsistent breakfast benefit, as this chart attempts to point out…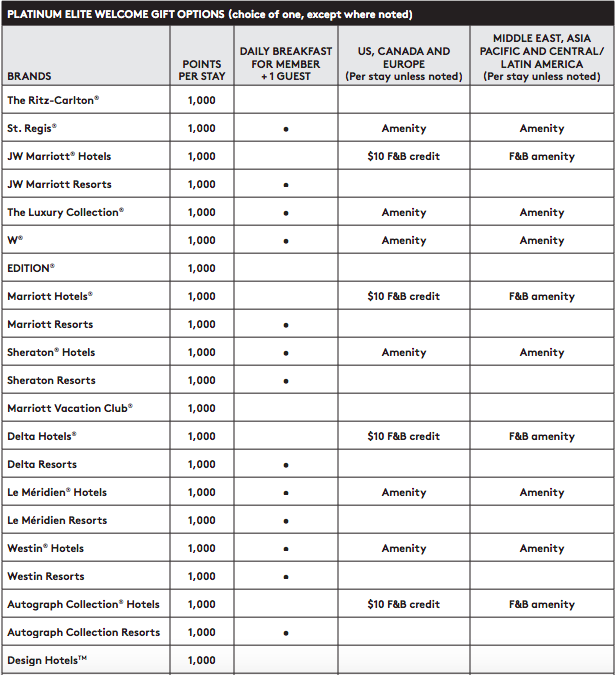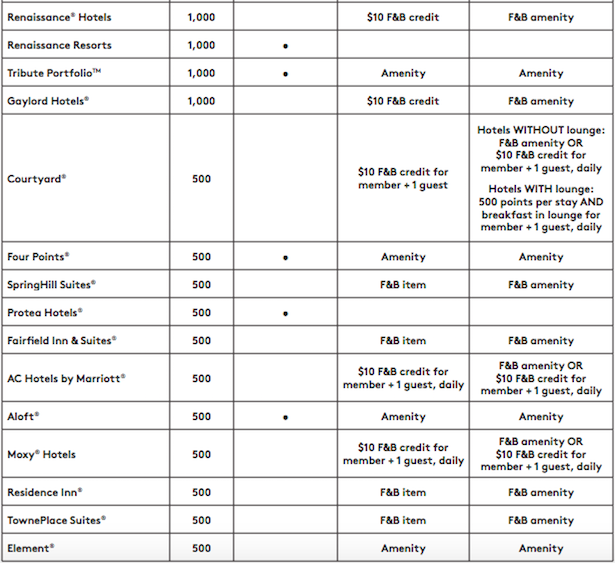 Can I Earn Cashback? Or "Milesback"?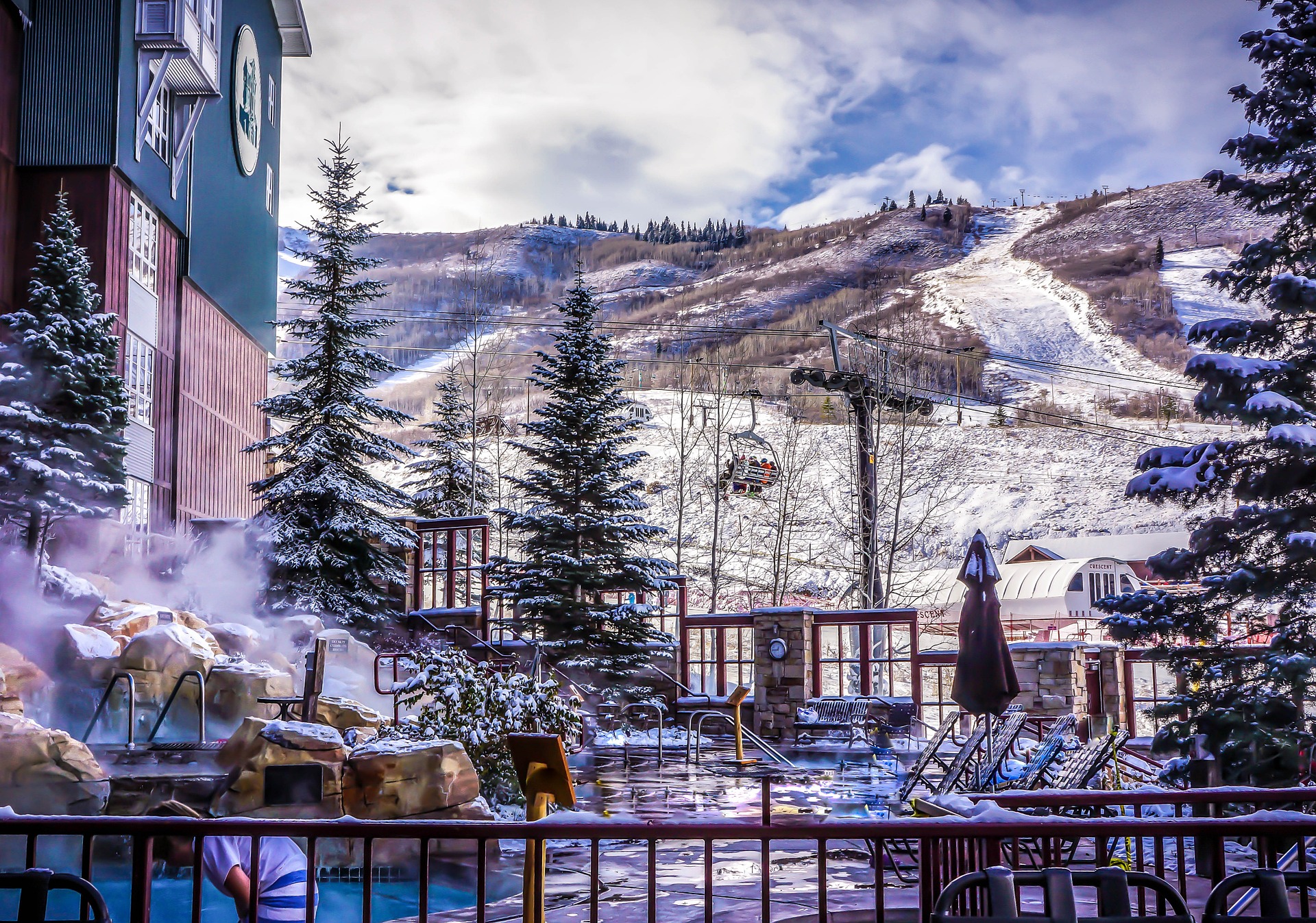 The major cashback websites in the UK – Topcashback and Quidco – offer a minimum of 4% cashback on Marriott paid stays. Frequent promotions increase the amount of cashback on offer.
You can earn 5 Avios per £ spent by booking via the British Airways Executive Club e-store.
You can also earn 4 miles per £ from Virgin Atlantic Flying Club through their Shops Away platform.
Marriott is excellent at tracking your cashback correctly and paying promptly.
For the avoidance of doubt, you still earn points, elite status credit, etc. when clicking to the Marriott Bonvoy website from a cashback or "milesback" website.
The 30-Second Lowdown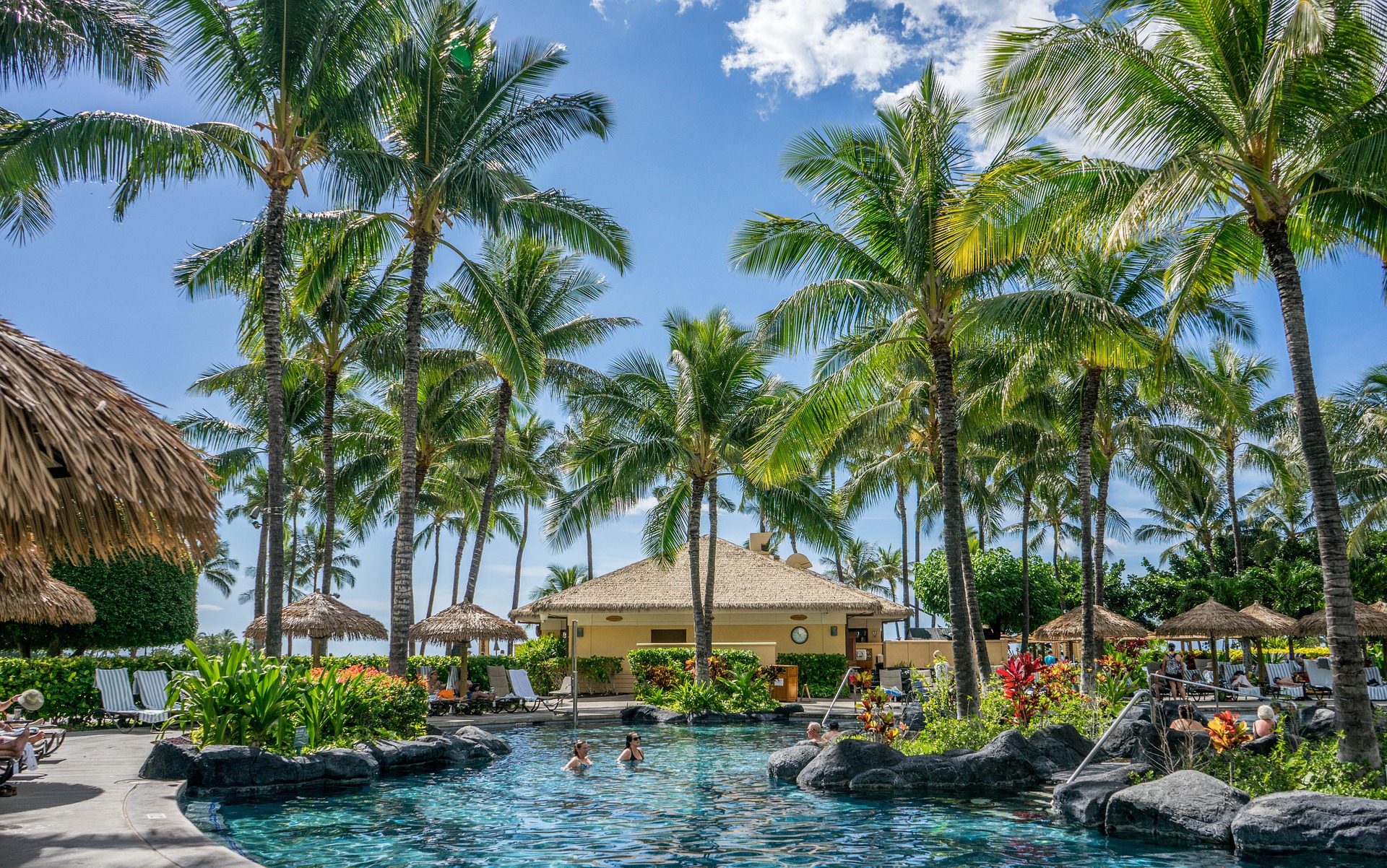 As might be expected from a hotel company offering 29 brands, Marriott Bonvoy covers the entire spectrum from high-end luxury hotels down to cheap-and-cheerful ones. Several of the hotels acquired from Starwood Preferred Guest are highly aspirational… some of the best you can get when using points. However, there are many Marriott and Sheraton hotels that are bland, boring and in dire need of refurbishment; some of the low-end brands are best suited for 20-somethings not actually spending time in their rooms.
Once you have reached Platinum or above, elite benefits are strong. Lounge access is guaranteed and room upgrades (including suites) are often offered. However, apart from a once-every-three-years Platinum challenge, it is very difficult to reach elite status without spending at least 40 nights at Marriott hotels (assuming you can manage a cheap meeting for 10 bonus nights). However, the lack of consistency across all brands – especially for the free breakfast amenity – is a major downside to elite member treatment with Marriott Bonvoy.
Cashback and the Best Rate Guarantee policy are the most consumer-friendly in the hotel business. The earn-to-burn ratio on regular hotel spend is also higher than average, perhaps compensating for the weakness of promotions. Marriott's IT infrastructure and customer service are amongst the worst in the business, however.
Despite the conventional wisdom that hotel points should be spent on hotel stays, Marriott offers attractive alternatives. The ability to convert hotel points into airline miles at an attractive rate makes Marriott Bonvoy the perfect choice for those business travellers who can't bear to also spend their holidays in a chain hotel. (but airline miles help get the whole family to a holiday home or Airbnb). Marriott Moments also opens the door to unique experiences.
If I were forced to choose one, and ONLY one, hotel loyalty programme for my travel needs, Marriott Bonvoy would probably be it. If only they would sort out their IT and customer service flaws and be a bit more generous with promotions…
Find more information and join Marriott Bonvoy here.