Although you collect Avios and perhaps even have status in BA, there are times where it is just more expensive or more difficult to fly with one world airlines. For example, I am looking at going to Tahiti and its very expensive to go with oneworld. The easiest way is to fly with United Airlines from Amsterdam or Germany for around £3000. But then I miss out on Avios, or do I? There are lots of little quirks in the system that mean with a little effort you can earn Avios and even tier points on some non one world airlines.
Some of these are dependant on having an Aer Lingus loyalty account with Aer Club. By having this you can still access the old Avios website which allows you to earn Avios in some different ways. This can also be a good way round issues with a household account where you can only buy tickets for people that are friends and family. You can transfer Avios simply between BA and Aer Lingus and vice versa using 'Combine my Avios' instantly. You can then book tickets for anyone using your avios.com account.
So which airlines can you earn on and how? Well firstly, this table is a very useful starting point: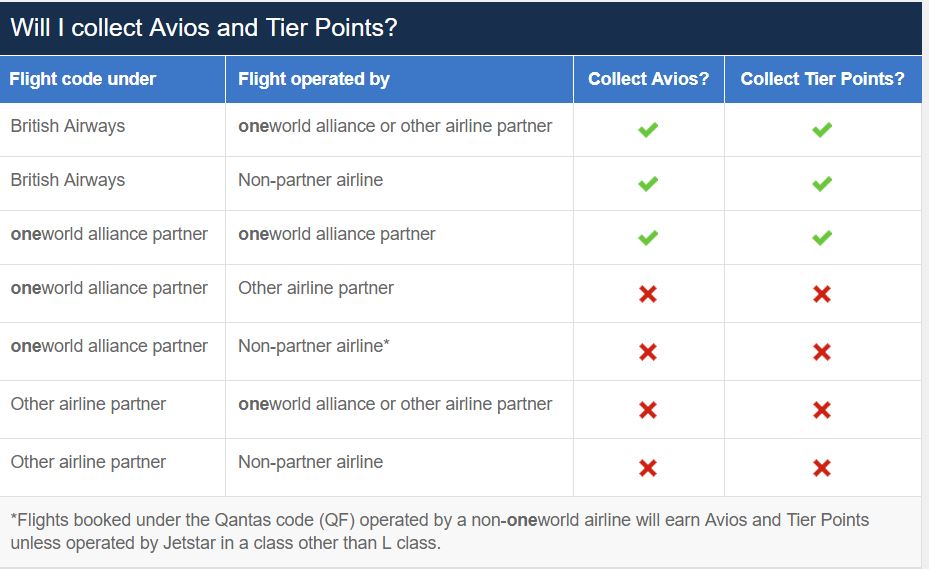 Codeshares
BA also codeshares with a number of non-one world airlines on specific routes. Providing they are booked on a BA ticket with BA flight numbers, then you can Avios and Tier Points on these airlines too at the normal BA rates:
Aer Lingus
airBaltic
Alaska Airlines
Bangkok Airways
China Eastern Airlines
China Southern Airlines
Flybe
Loganair
TAAG Angola Airlines
BA Partner airlines
British Airways has partnerships with several airlines that allow you to earn and redeem Avios.
Alaska Airlines
Alaska are a useful partner to earn and redeem miles on as a BA partner. They fly mainly from the West Coast of America and they have plenty of flights to Hawaii. One thing to be careful of is that if you book Alaska on an American Airlines codeshare ticket you will not get the Avios. It must be an Alaskan issued ticket to get Avios or a BA issued codeshare to get Avios and tier points.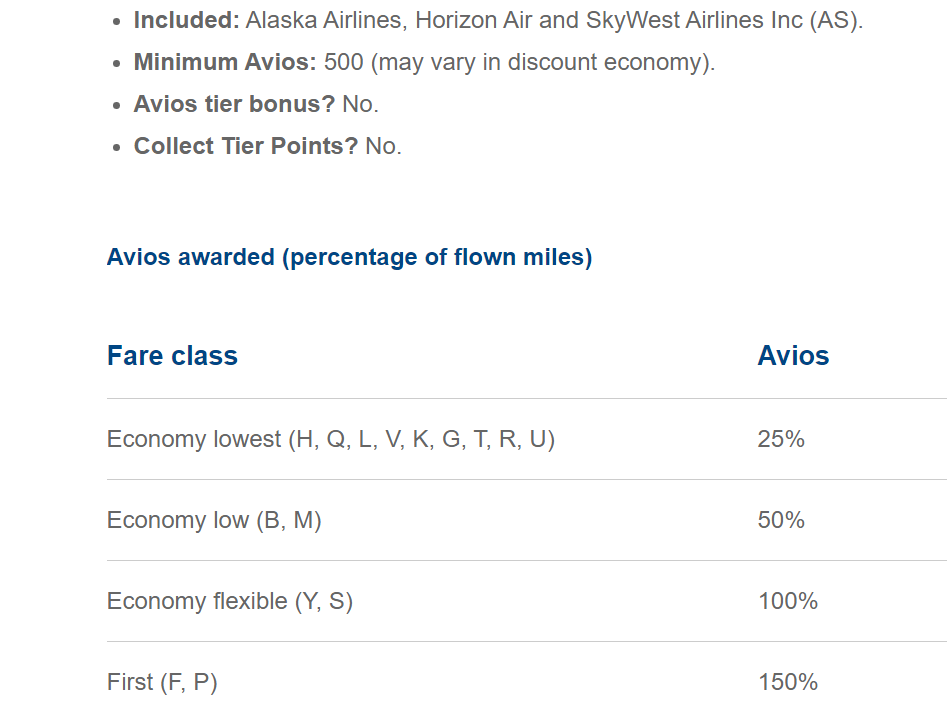 Air Italy

Air Italy are mainly owned by Qatar but they are still not part of oneworld. They are an official BA partner meaning that you can earn and redeem Avios with them. You can earn Avios only as follows: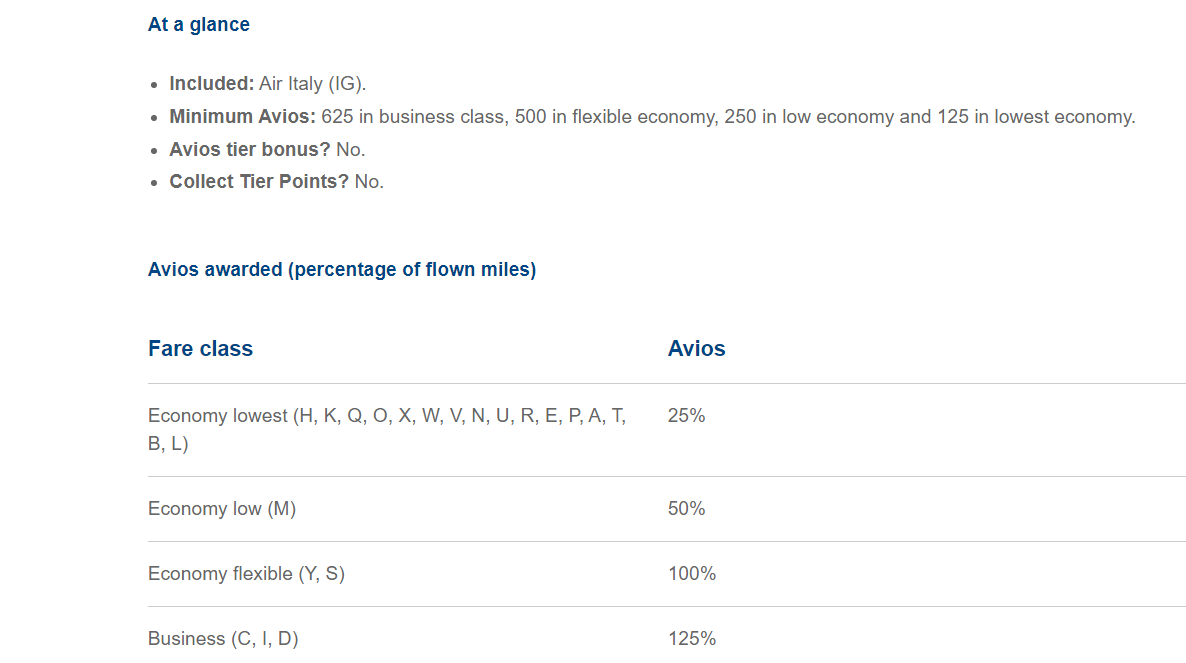 Aer Lingus

As well as being a codeshare partner of BA, they are also a partner airline meaning that you can earn and redeem Avios with them. This often confuses people as Aer Lingus are part of IAG, BA's parent company, and people assume that you get reciprocal status benefits and earn tier points. You can only earn tier points on BA issued tickets on codeshare flights with a BA flight number.
The Avios earning rate is as follows: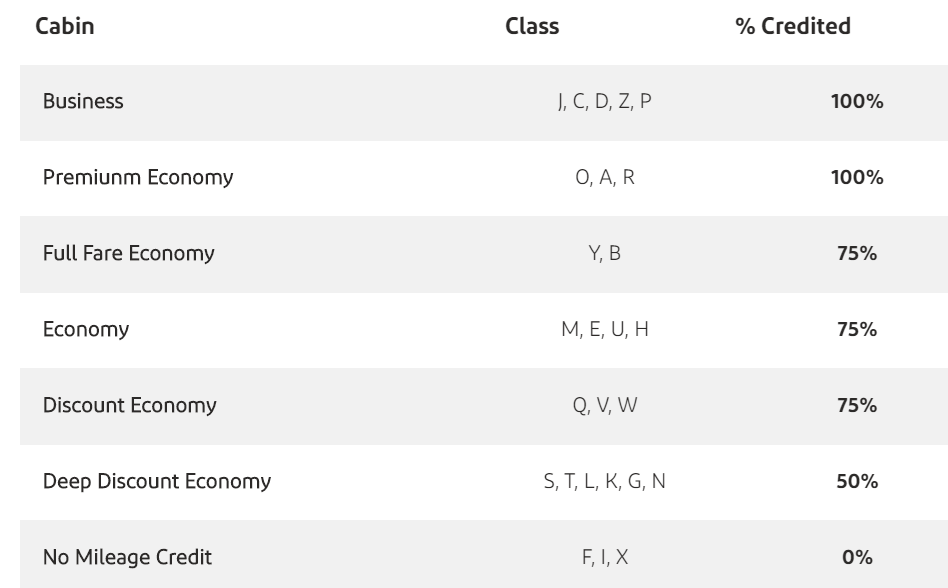 Other airlines
Singapore Airlines

Singapore Airlines only allows you to earn Avios through the Avios e-store based on the purchase price of the ticket. Currently, they are offering 2 Avios per £1 spent. As well as earning the Avios you can also then still credit the usual Singapore miles and status points to a scheme of your choice. Virgin Atlantic is one of the partners.
Your Avios will be awarded 90-120 days after you have completed your trip. Rewards are only given on flights which depart from the UK only. No rewards are given on airport taxes.
United Airlines
United Airlines flights can earn Avios providing you credit them to Aer Lingus' Aer Club. You can then transfer them across to BA. For customers travelling on United Airlines-operated flights or United Airlines-marketed flights, operated by Aer Lingus, points will be awarded based on the partner airline rules per the chart below. A marketed flight is the two-letter code in the flight number – for example, UA7255.
Avios are awarded as per this chart: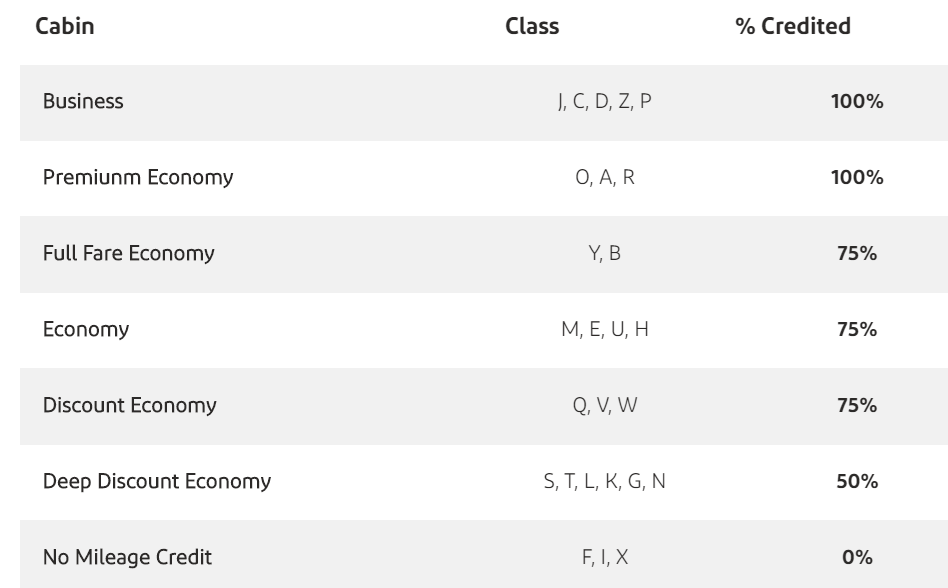 Emirates
There are a few quirks of the Avios system that not everyone is aware of. One of the interesting ones is that it allows you to earn Avios on some non-oneworld airlines that are not BA partners through Qantas codeshares. Although most oneworld codeshare operated flights are excluded, (see chart at the start of the article), but for some reason Qantas has a different agreement. Emirates flights to Asia and Australia are one of the main uses of this loophole as operate under the Qantas codeshare agreement.
Codeshares booked on Qantas on non-oneworld airlines get you Avios AND Tier points. You must book on a Qantas ticket with Qantas flights numbers.
Air France

As I said above one of the main exceptions to the rules is that codeshares booked on Qantas on non-oneworld airlines get you Avios AND Tier points. Qantas now has reinstated a codeshare agreement with Air France for flights between Australia and France via Asia that was dropped six years ago when it formed the alliance with Emirates.
You will be able to book under a Qantas codeshare on Air France's daily flights between Paris Charles de Gaulle and Hong Kong and Singapore. Given that Air France has been doing some aggressive pricing reductions recently this could be of interest, although it depends on what the pricing booking through Qantas is like. Usually, codeshares are slightly cheaper.
Eligible Air France and Qantas frequent flyers will also have access to the airlines' premium passenger lounges in Australia, Paris, Hong Kong and Singapore
If you do intend to use this option it is worth double-checking the chart on britishairways.com in case they decide to change it as well as taking a screenshot at the time of booking. You can find the chart here.