We have all been waiting for the arrival of the BA A350, whether you are an aviation geek who loves A350s (It's Paul and I's favourite long haul aircraft to fly on) or you are just looking forward to the new Club Suites. Sadly, it didn't quite go according to plan as the initial delivery was delayed by one day until Saturday. At least my trip to Heathrow on Friday wasn't wasted as I got to meet my Vlogger hero, Sam Chui!
I was still up there on Saturday when it arrived, but again, fate was not on my side. I had a room at the new Hilton Garden Inn T2 that nicely overlooked 27L that they were using for take off. So off I went to get a viewing spot for 27R to watch the A350 land. Then they switched runways at the last minute, and all I got was a tiny glimpse in the distance! Fortunately Marek our sometimes photographer (follow him on IG @geram23) was on the case and got some fantastic shots.
This afternoon we have been lucky enough to be able to check out the A350 up close at the press event and most importantly see those new Club Suites!
BA's A350-1000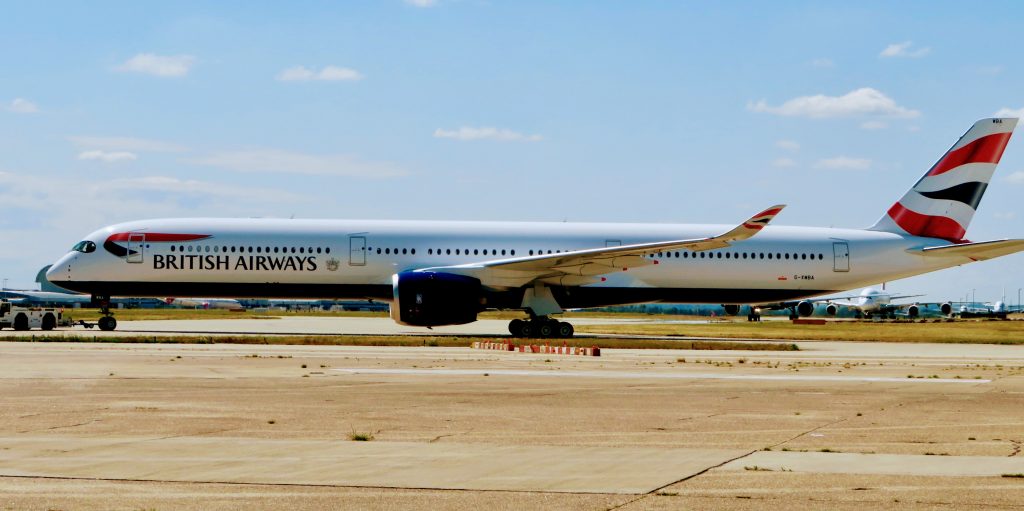 The A350 aircraft itself is designed to promote a feeling of well-being, space and calm due to its reduced noise levels, high ceilings and ambient lighting which is intended to compliment the time of day and outside light. I find the A350 definitely has an impact on how you feel when you fly long haul flight thanks to higher levels of humidity and refreshing air as the cabin pressure is equivalent to an altitude of just 6,000 feet. There are also environmental benefits to flying on the state-of-the-art A350 as 25 per cent lower fuel burn significantly reduces CO2 emissions.
The three-cabin aircraft has 56 Club World seats, 56 World Traveller Plus and 219 Economy seats. There is no First class.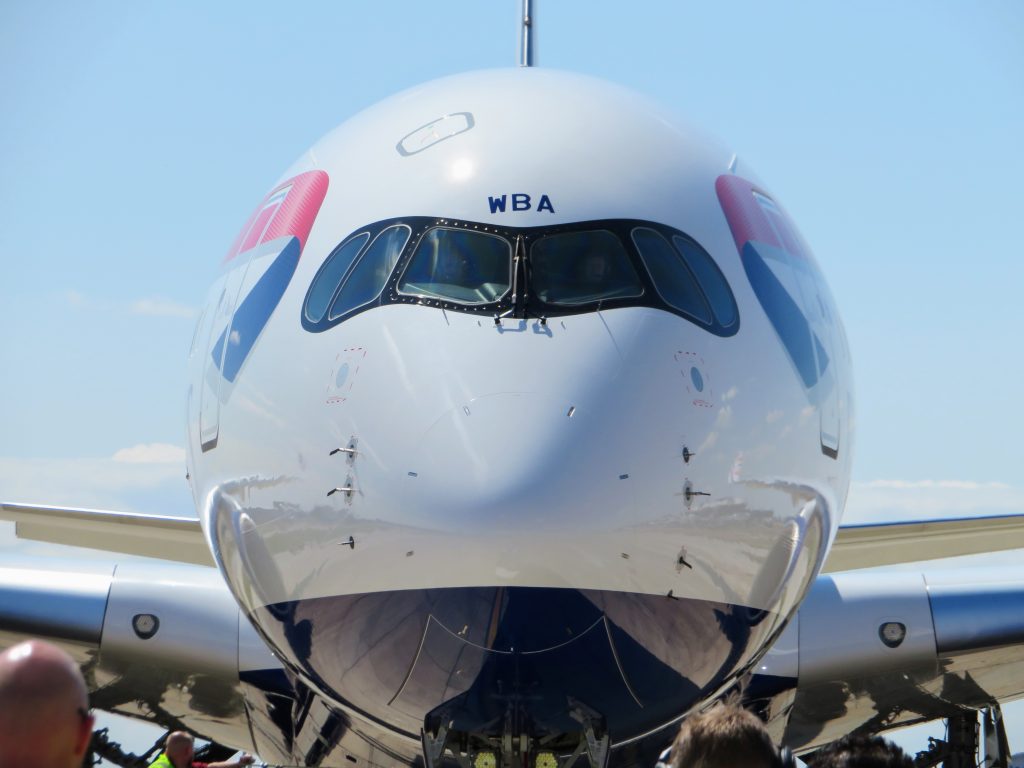 Club Suites
BA's A350 has a 56-seat Club World cabin with the new Club Suite – a huge step up from the current seats and certainly in keeping with the top business class seats currently such as Qatar. The airline's newly-branded 'Club Suite' offers direct-aisle access, a suite door for greater privacy and luxurious flat-bed seats in a 1-2-1 configuration. One of the biggest bugbears after aisle access was a lack of storage for the old seats and there is now 40 per cent more storage, including a vanity unit and mirror, high-speed WiFi, large 18.5-inch inflight entertainment screens, high definition gate-to-gate programming, and PC / USB power.
The first things you notice as you walk up to the seat is the feeling of privacy.  Yes, something that has been missing from BA with their existing Club World proposition.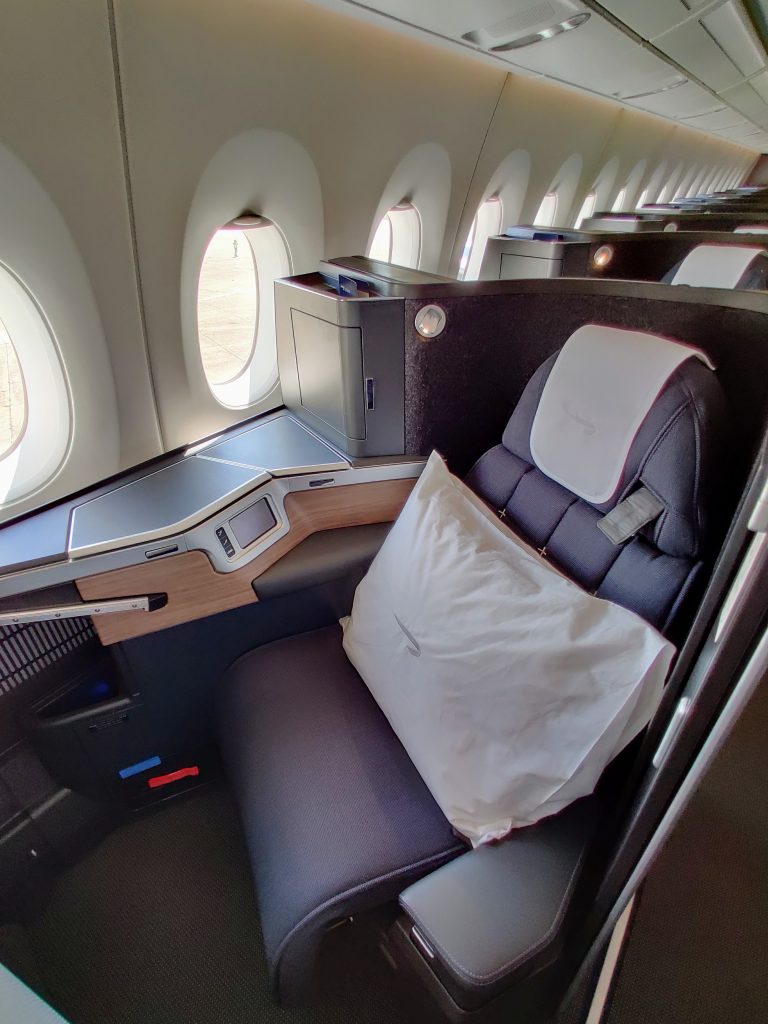 The seat controls are intuitive and allow you to find the perfect position for eating, working or relaxing.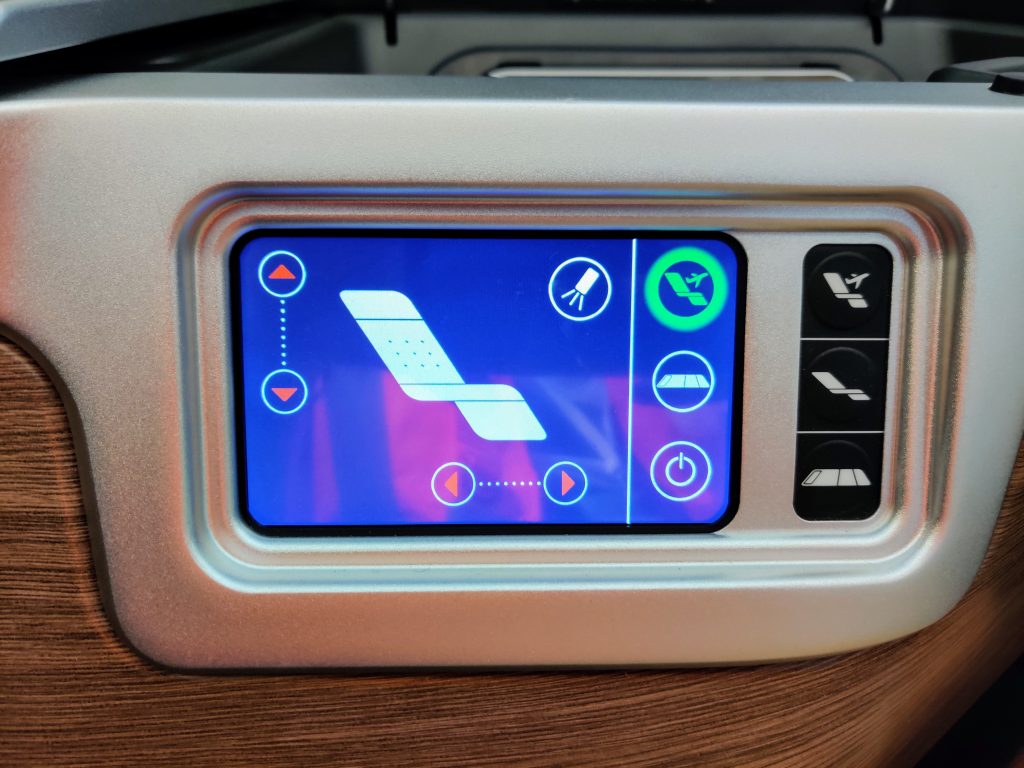 The table is in two halves and slides down from under the IFE which is clear and at a decent length away from you, for viewing.
A lot of people have asked about the foot room, rest assured there was ample room for my size 9's with shoes on – bulkheads had even more room!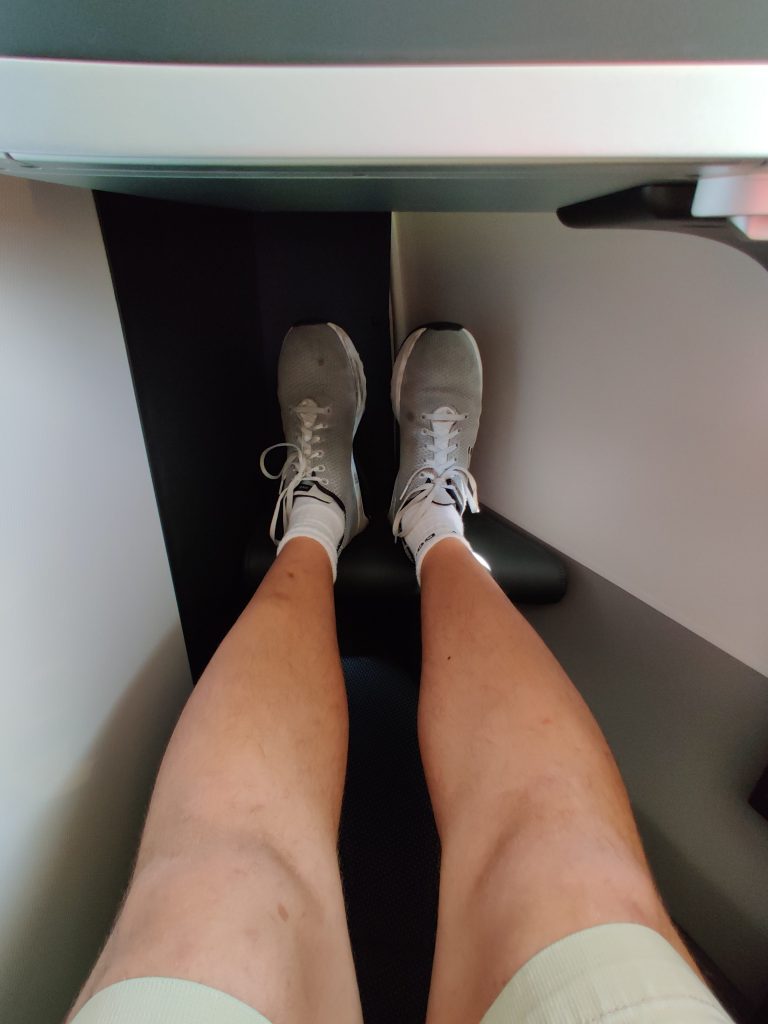 And in bed mode, I can confirm it was very comfortable and the seat cushions were well padded!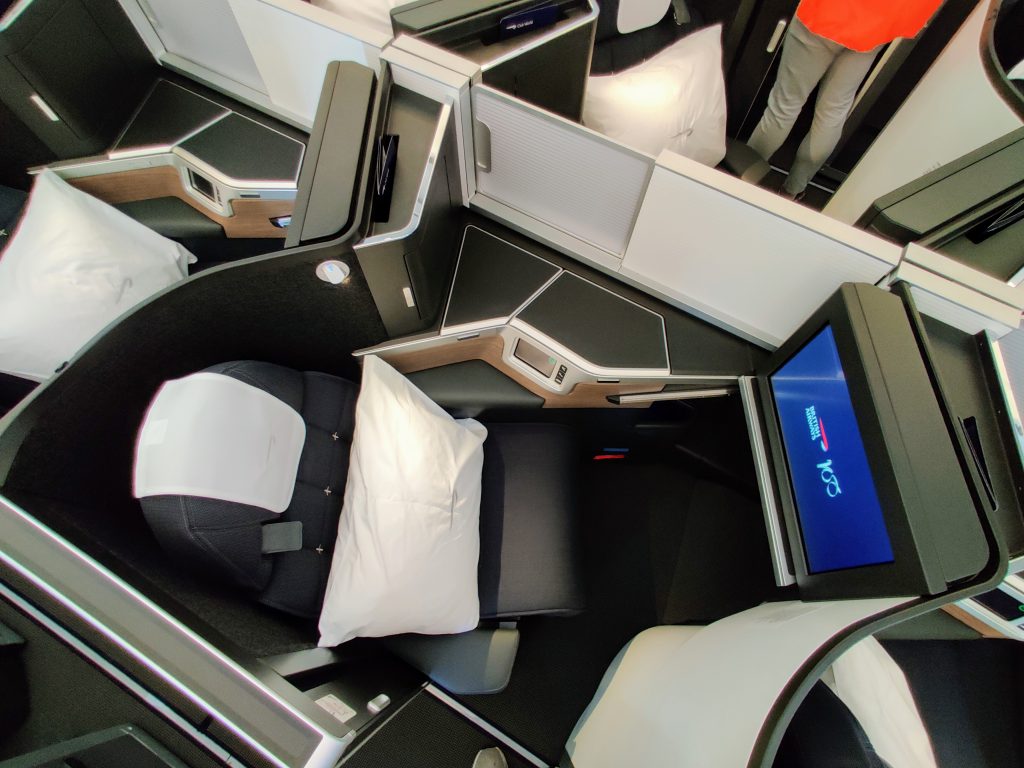 Storage has also been well looked after around the seating area, and there is the usual array of power and IFE controls –
This slideshow requires JavaScript.
The middle divider slides from the front similar to the current First ones –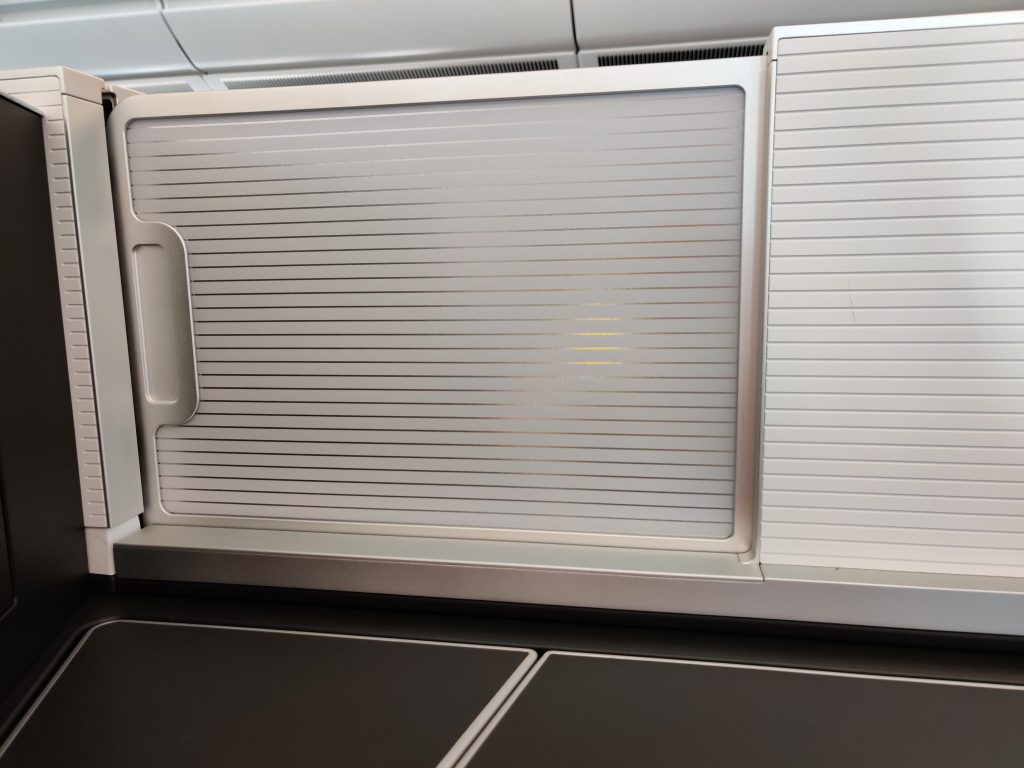 The door is also present now and adds a level of privacy, similar to that as part of the "Qatar Q-suites", but is not as high so as not to feel too claustrophobic.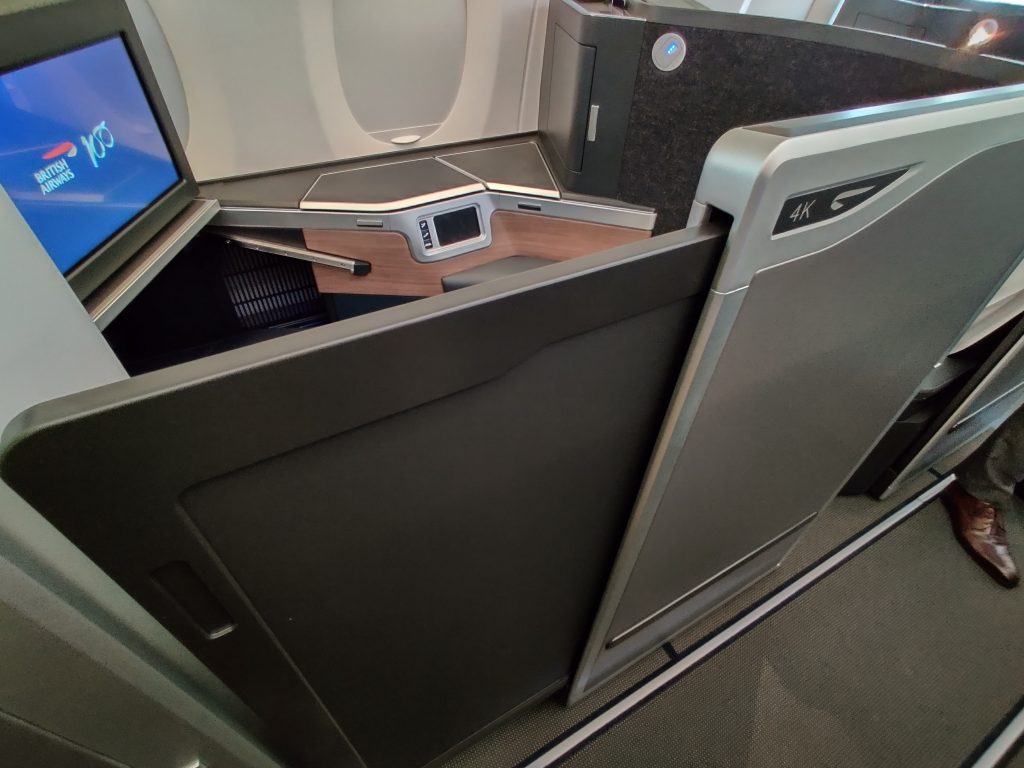 And from the inside –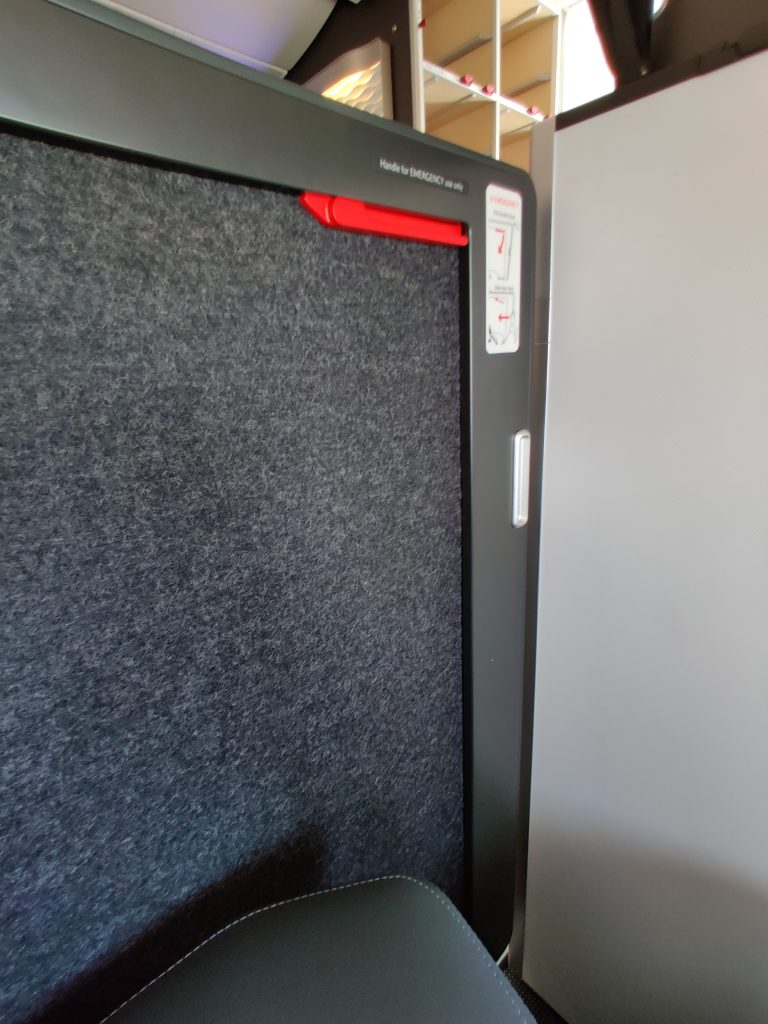 For those that have asked… No, there are no individual air vents –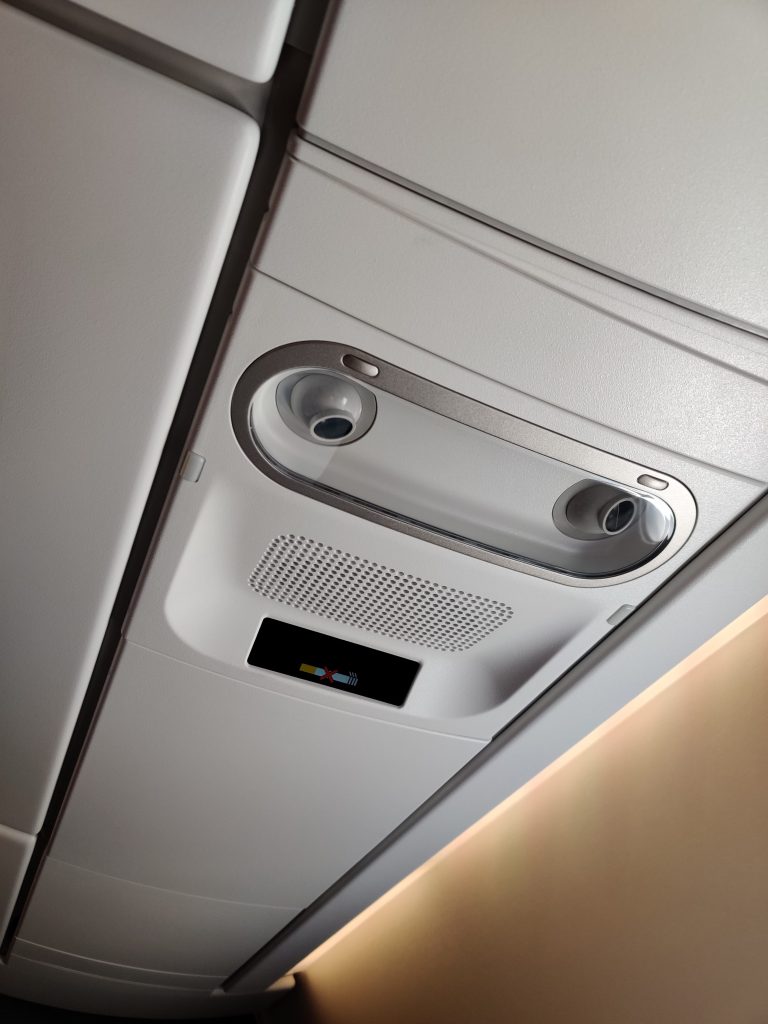 And finally, the toilet!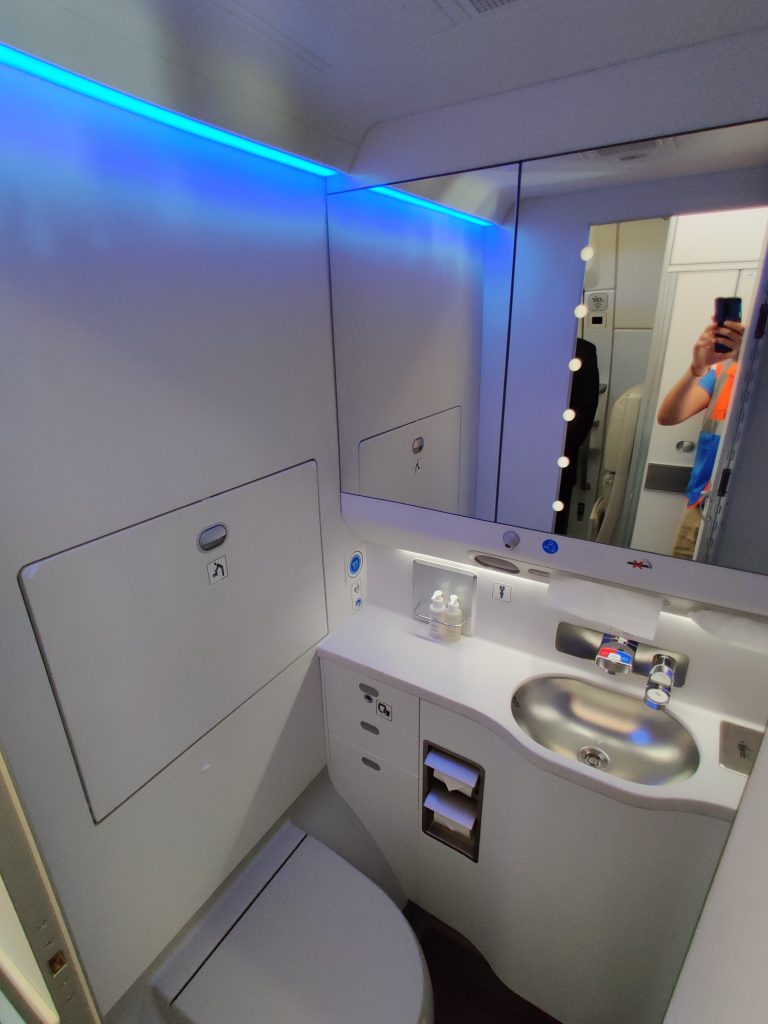 The club kitchen also remains between the two club cabins –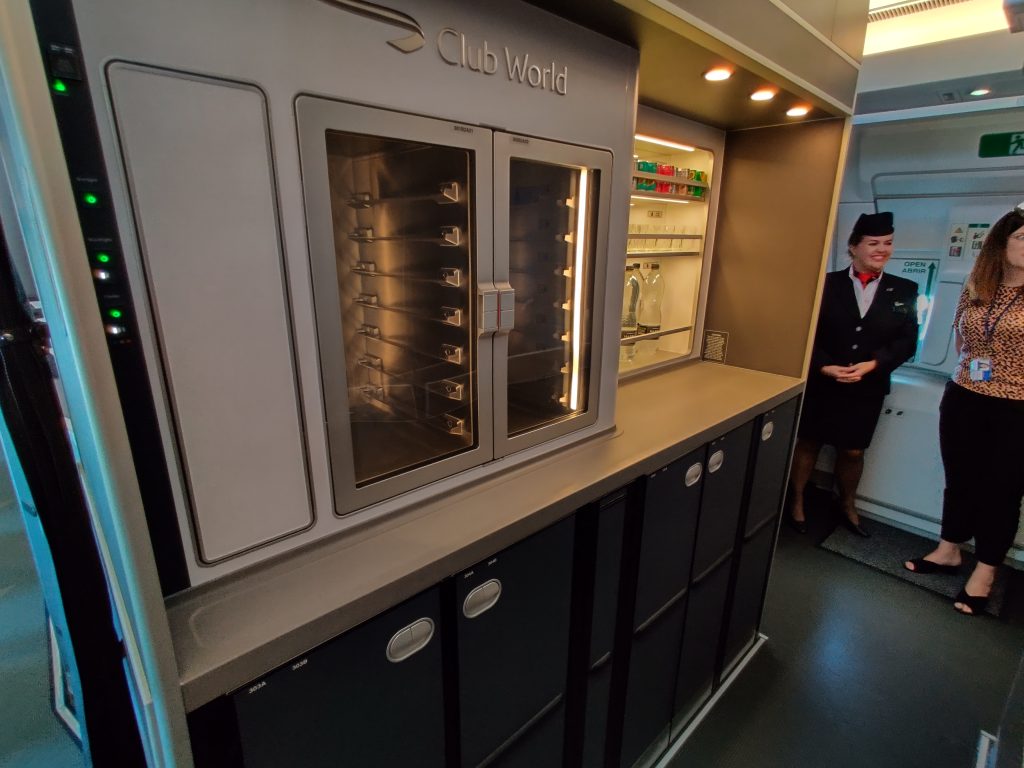 Here are a few more assorted pictures from the club cabin –
This slideshow requires JavaScript.
Oh and craving those all-important wing shots?  10K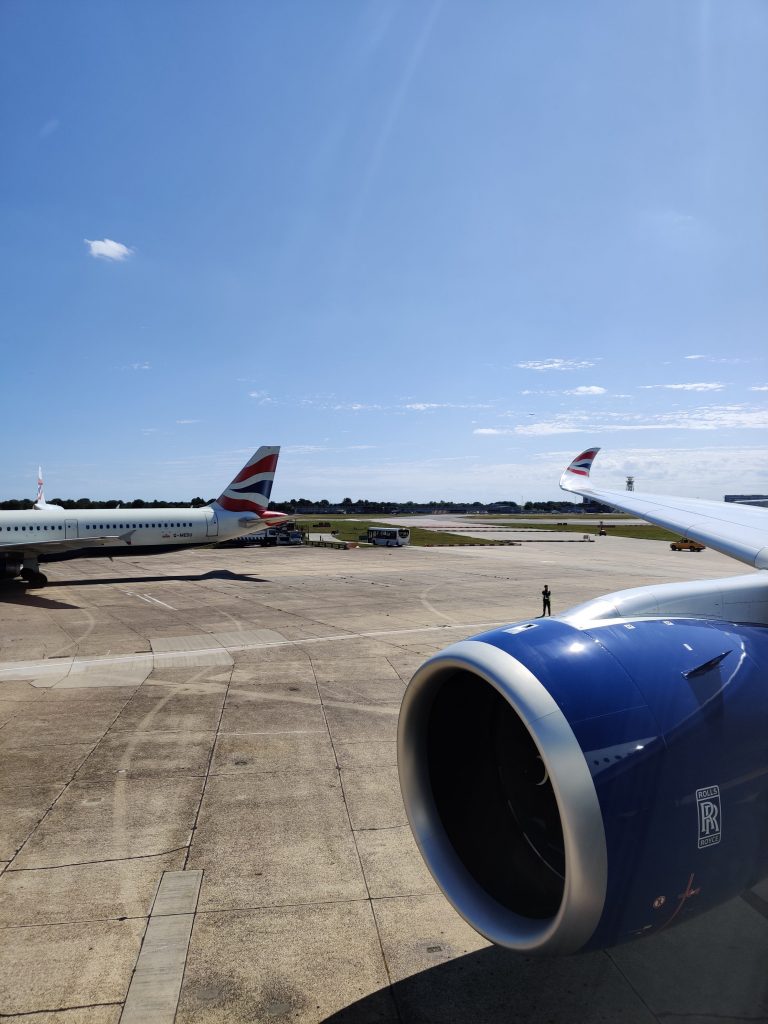 So what did we think?
Paul –
The seat is well designed and comfortable.  That's the all-important part. In seat, or in bed mode, the plush levels of cushioning can really be felt; and make the product feel very premium!
The front business cabin is large but all in all, I like the design and the look and feel.  It's a big step up and I must say a positive one!  I can't wait to try it for real flying to Toronto in October!
Michele –
I loved the new Club Suite! It addressed all the issues with the current design. There is no stepping over anyone, there's plenty of privacy with the doors and dividers, and so much more storage. It was always tricky to know where to put your water bottle before and you often ran out of space to put things. With multiple storage areas, it will even have room for all clutter/travel essentials.
It also felt a very plushly padded seat so I think it will be comfortable for sitting and sleeping. I am looking forward to flying in the suite for real on 5 August for the inaugural flight.
Premium Economy
The three-cabin A350 will feature the latest World Traveller Plus cabin (56 seats) with new furnishings including a plush new pillow and warm quilt, new amenity kits and enhanced service and improved dining experience. The World Traveller (economy) cabin offers 219 seats. Customers will also benefit from high-speed WiFi, allowing travellers to browse the internet on their personal electronic devices.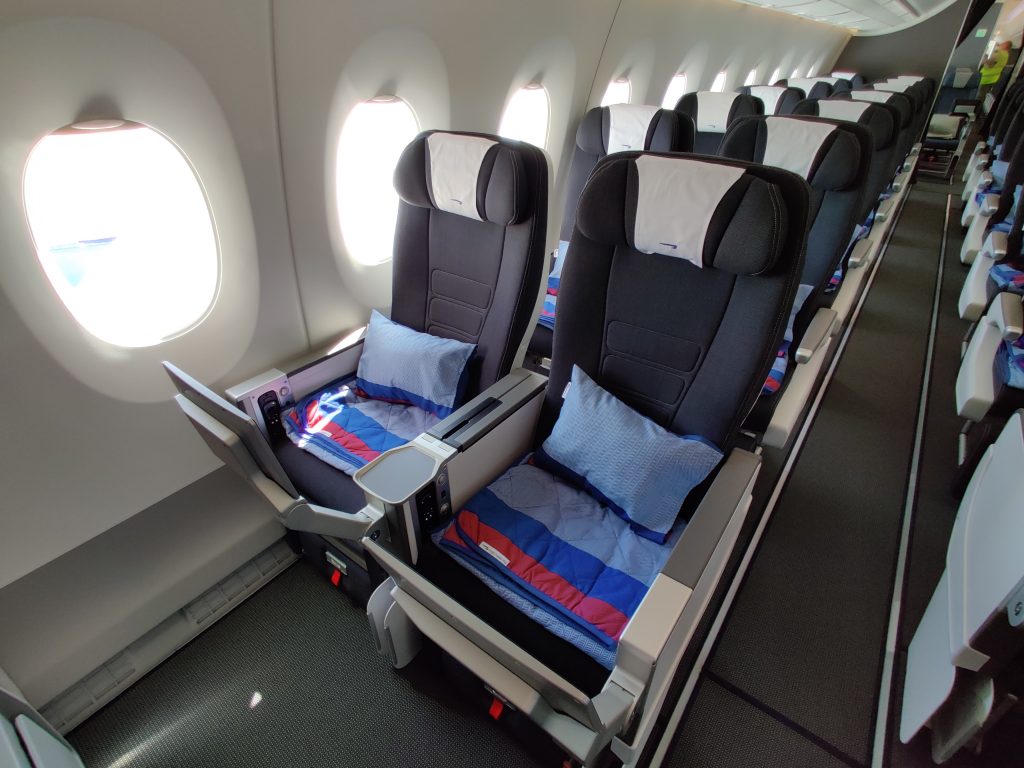 The seats are fairly similar to the current, refurbished iteration.
This slideshow requires JavaScript.
And finally some shots from Economy to whet your appetite!
This slideshow requires JavaScript.
How can you fly on the new A350?
The inaugural flight is on Monday 5th August to Madrid, but only economy tickets are available to buy. After this, there will be training flights to Madrid which are expected to start on 6 August. This is not currently confirmed by BA officially, so book at your peril! The A350 is expected to be on BA464/465 daily and BA456/457 Thursday, Saturday and Sunday until 30 August. There are no flights planned for 13 August. The full details are on Flyertalk here.
The long haul flights scheduled starting dates are as follows and operate every day only on the flight numbers below.
2 September 2019  Dubai on BA107/106
1 October 2019 Toronto on BA92/93
1 December 2019 Tel Aviv on BA163/162
1 January 2020 Bangalore on BA119/118
1 March 2020 Dubai on BA107/106 & BA105/104
You can book your A350 flights direct with British Airways here.