I am gradually working my way down London's Park Lane and have so far done the Intercontinental and Hilton hotels. I generally find hotels in this area bit disappointing, particularly in terms of getting upgrades and high prices for very average rooms. However, I was looking to test out my new Marriott Platinum and use a few points up, so I thought I would try the JW Marriott Grosvenor House London.
Location
The JW Marriott is not in the most conveniently located hotel on Park Lane as it is quite far down from Hyde Park Corner. The nearest tube is Marble Arch which is a 10 minute walk. There are two entrances, one on Park Lane and a more formal one at the back onto Park Street. It is a good location in terms of eating out and bars with plenty of upmarket places within a few minutes walk.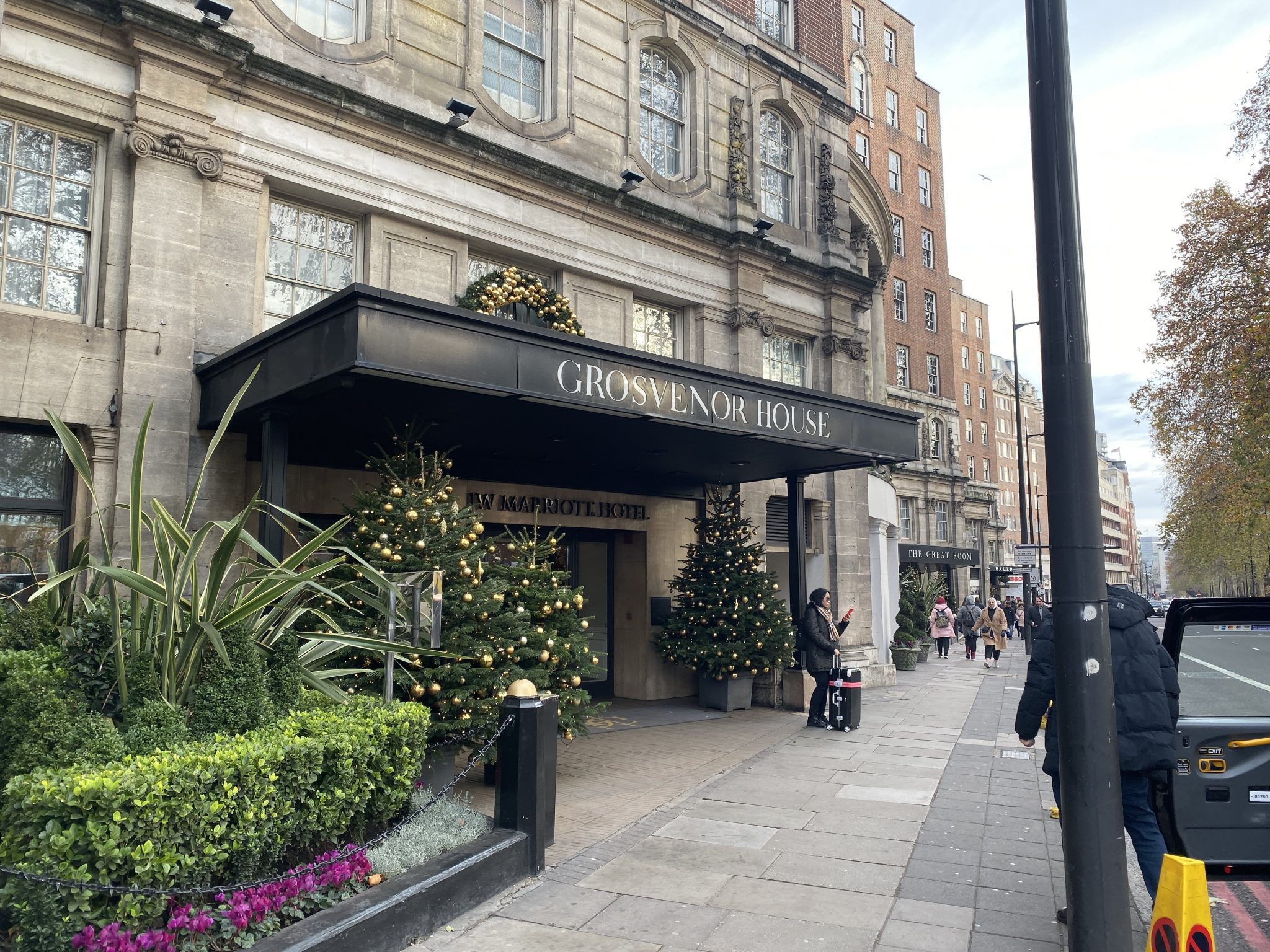 Check-in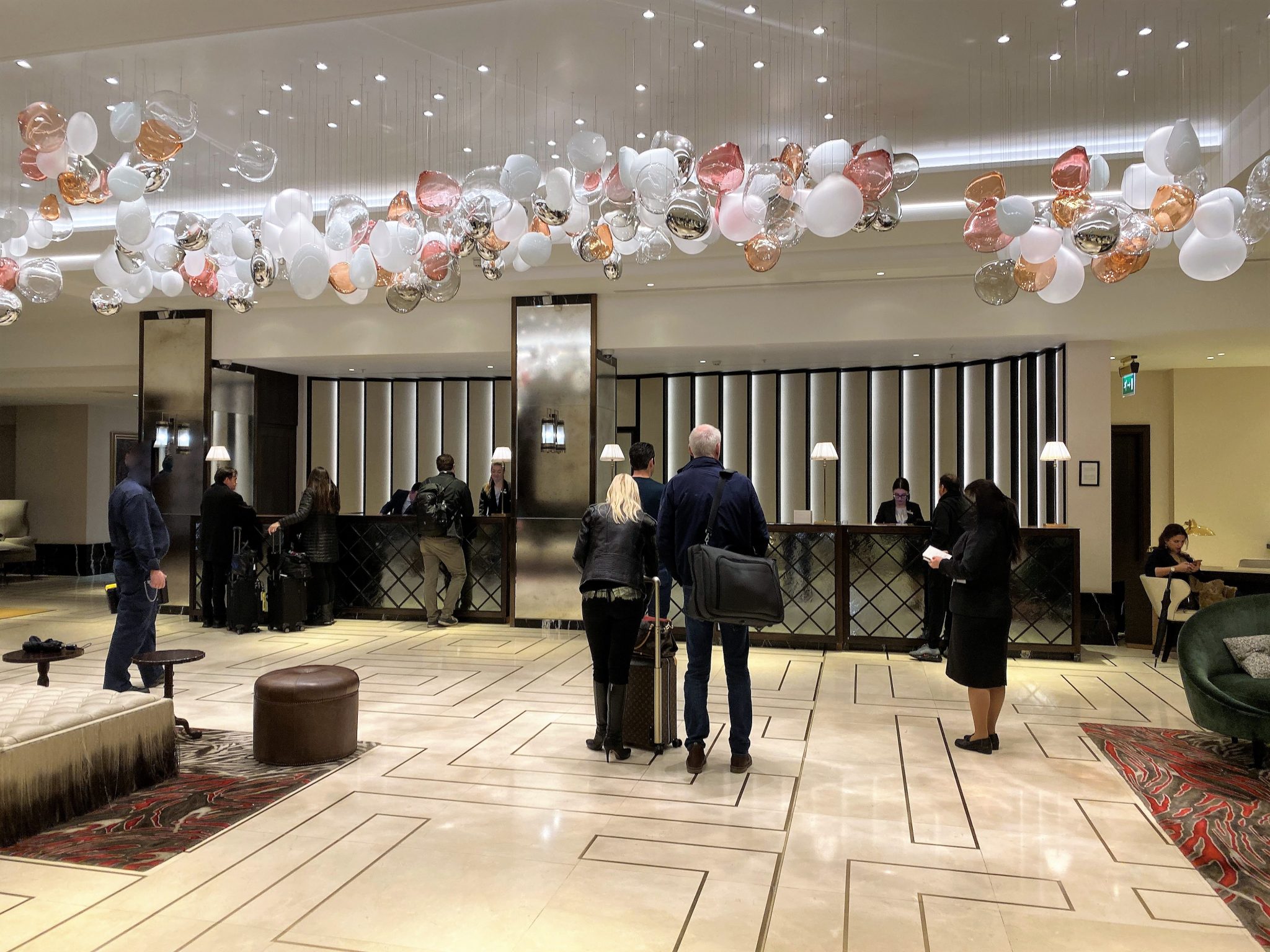 The hotel lobby has a strange configuration and there are entrances on both sides. If you have luggage I would advise using the Park Street entrance as otherwise there are steps up to reception from the Park Lane entrance.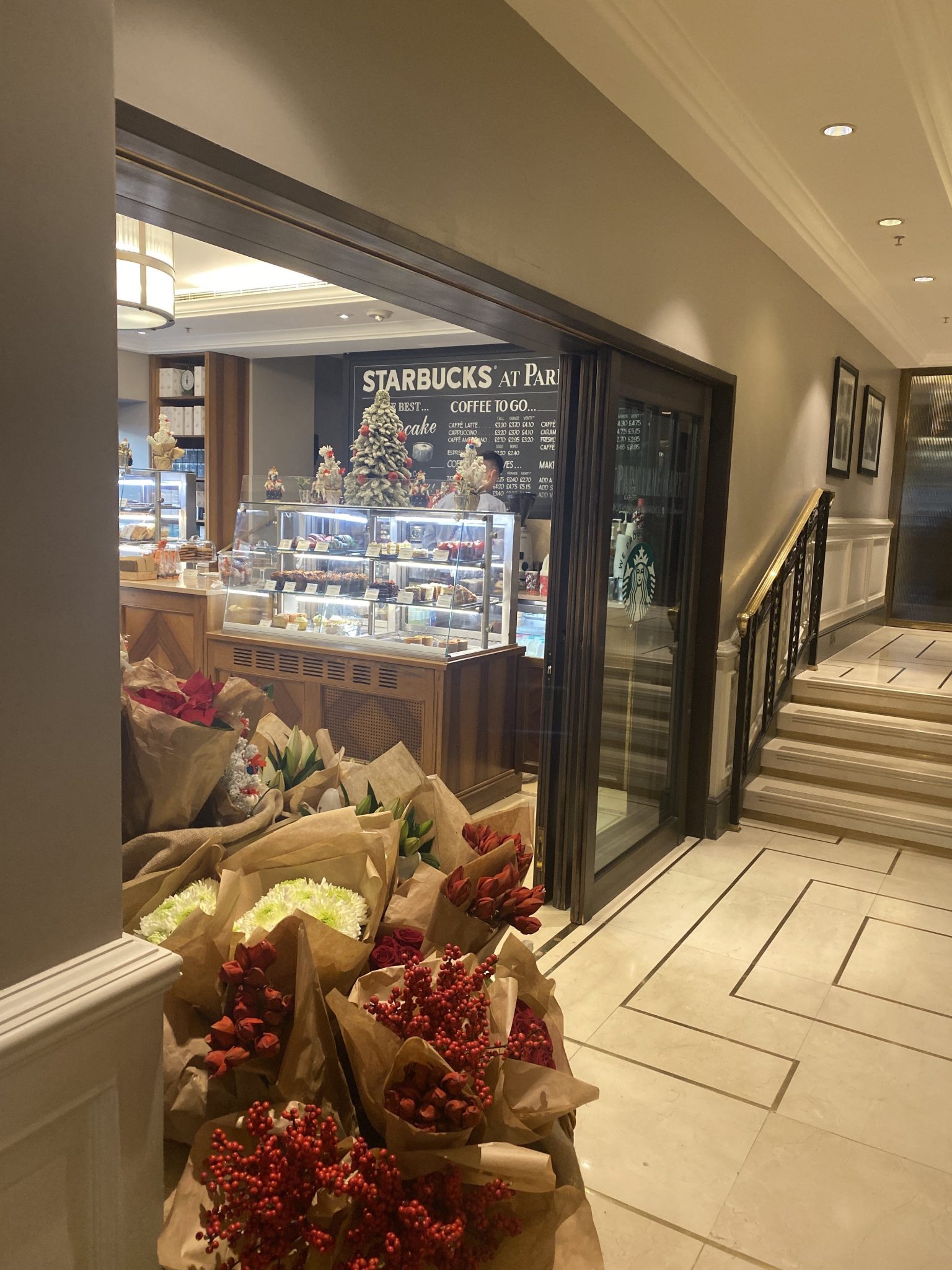 Although it was an odd layout, the reception generally looked quite smart. There was quite a queue for the reception and there was a "queue monitor" who seemed to just be there to apologise for the wait and stop people jumping the queue. Surely she should have been behind the desk helping reduce the queue? When I eventually reached the desk they were helpful and explained all my benefits and where the lounge was.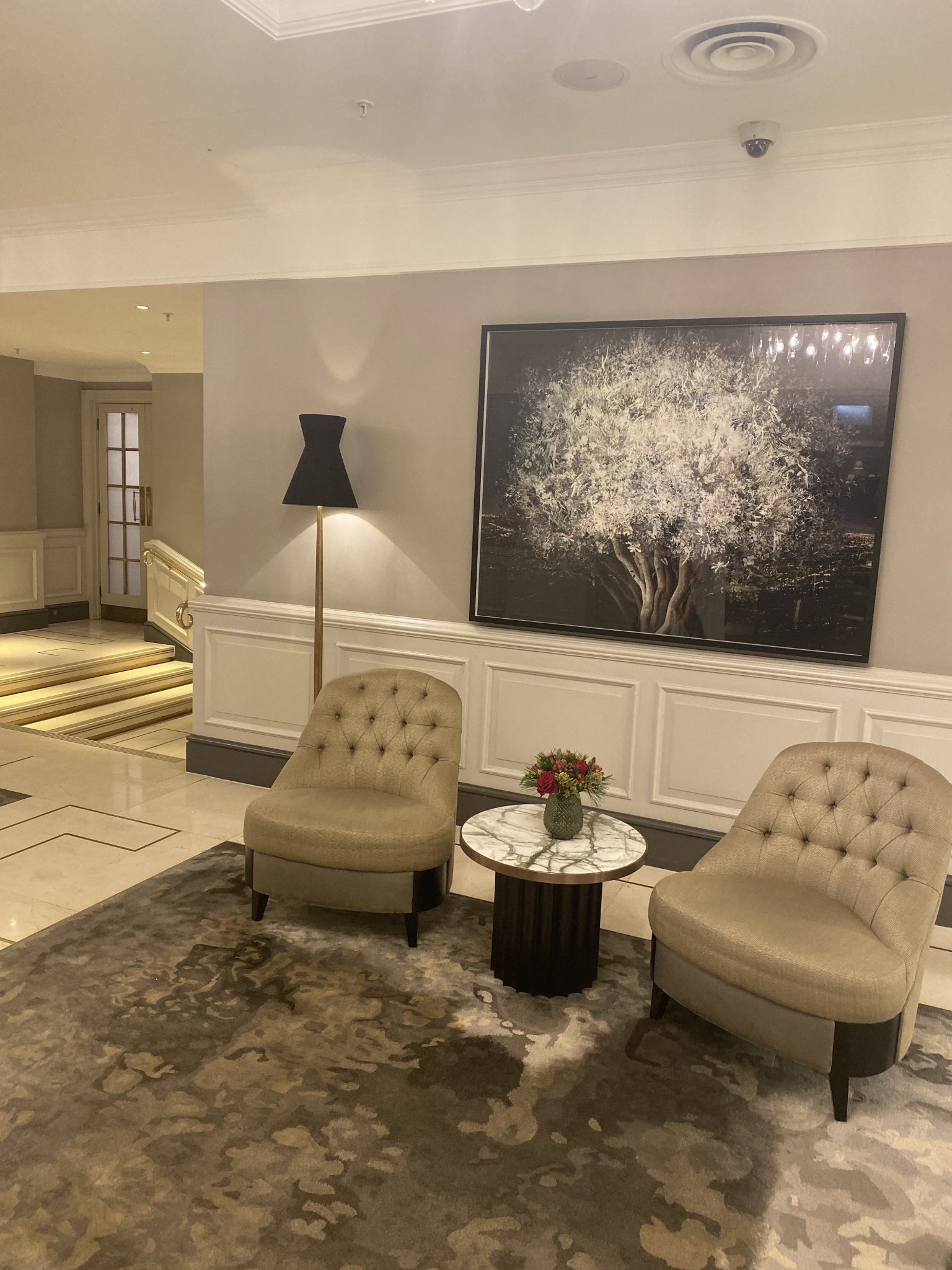 The room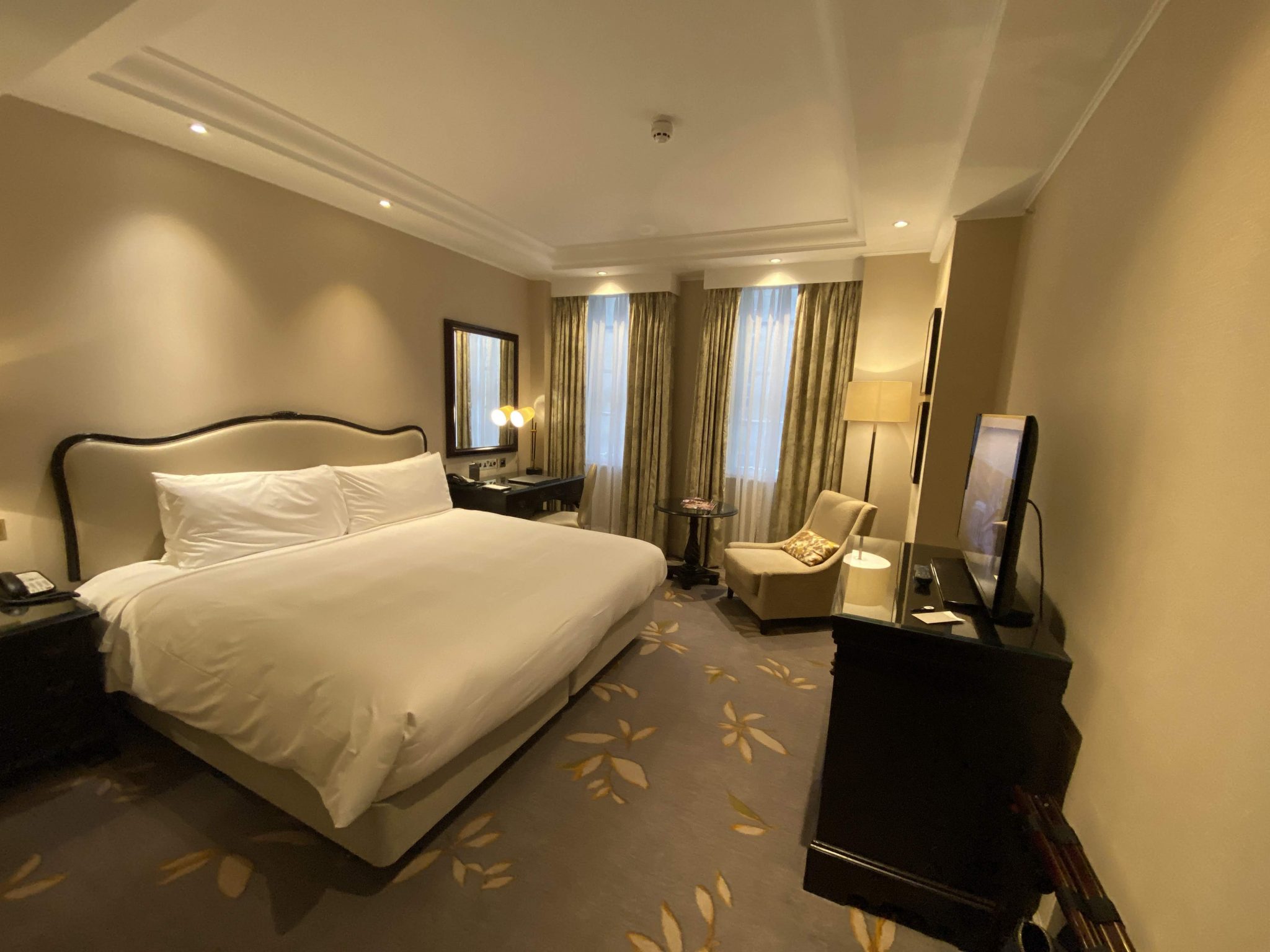 I was not given an upgrade as they were full but I had booked a Superior King room anyway. I was pleased with the room overall. The room felt quite large and I liked the classic and elegant decor in neutral grey shades. As you entered the room there was a large bench to put your case on.
In the room, there was a single chair to sit on (they could have squeezed in a second), a king-size bed and a desk with a comfortable chair and power points.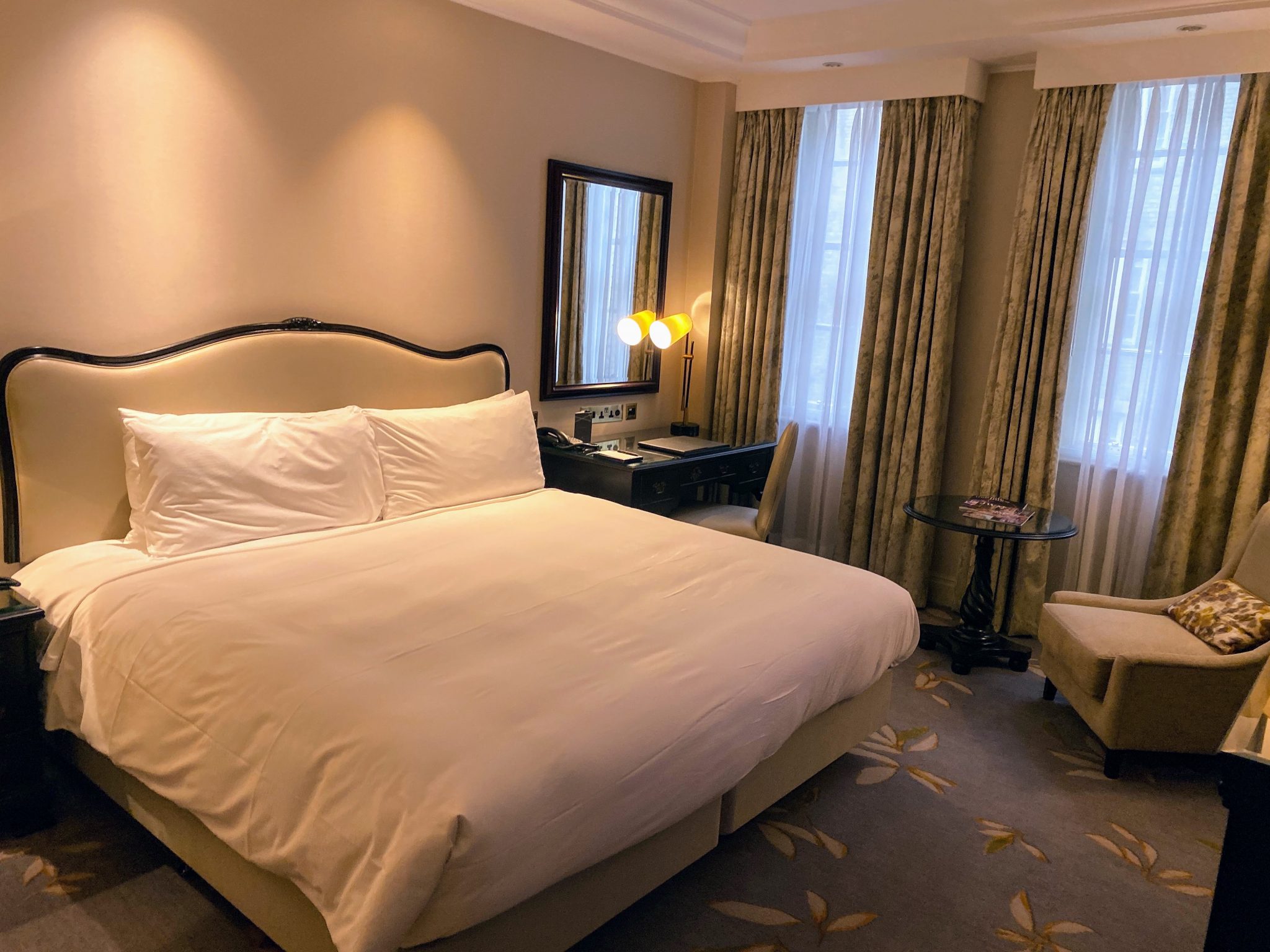 There were the usual bathrobes, iron, ironing board etc but I was disappointed to just have a bog-standard kettle instead of a proper coffee machine. It did at least come with some biscuits and hot chocolate as well as the usual teas and coffees.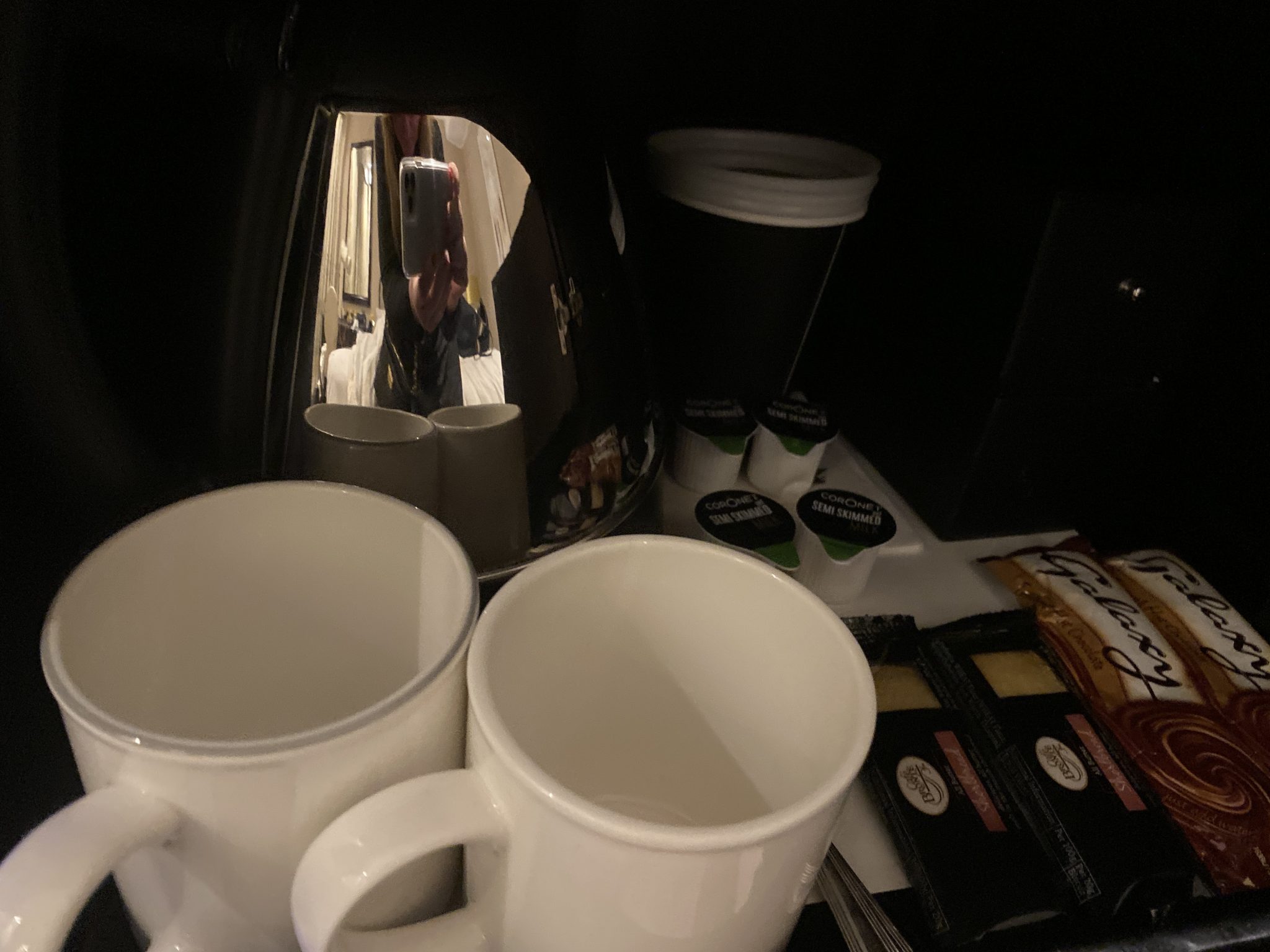 The bathroom was large and nicely finished in grey marble. The shower was large but a bit disappointing with just a standard shower head.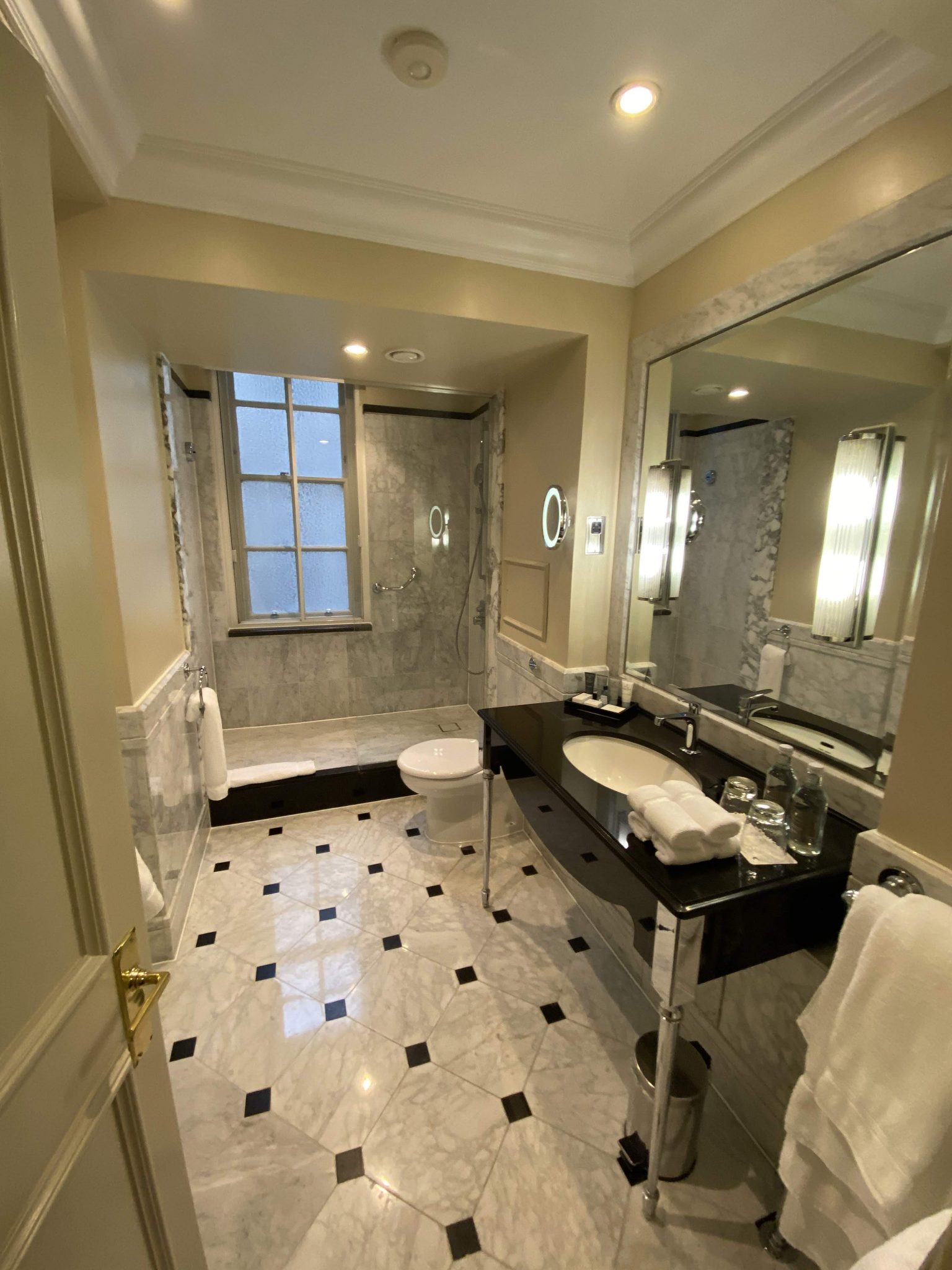 There was a single sink but plenty of storage around it for your toiletries.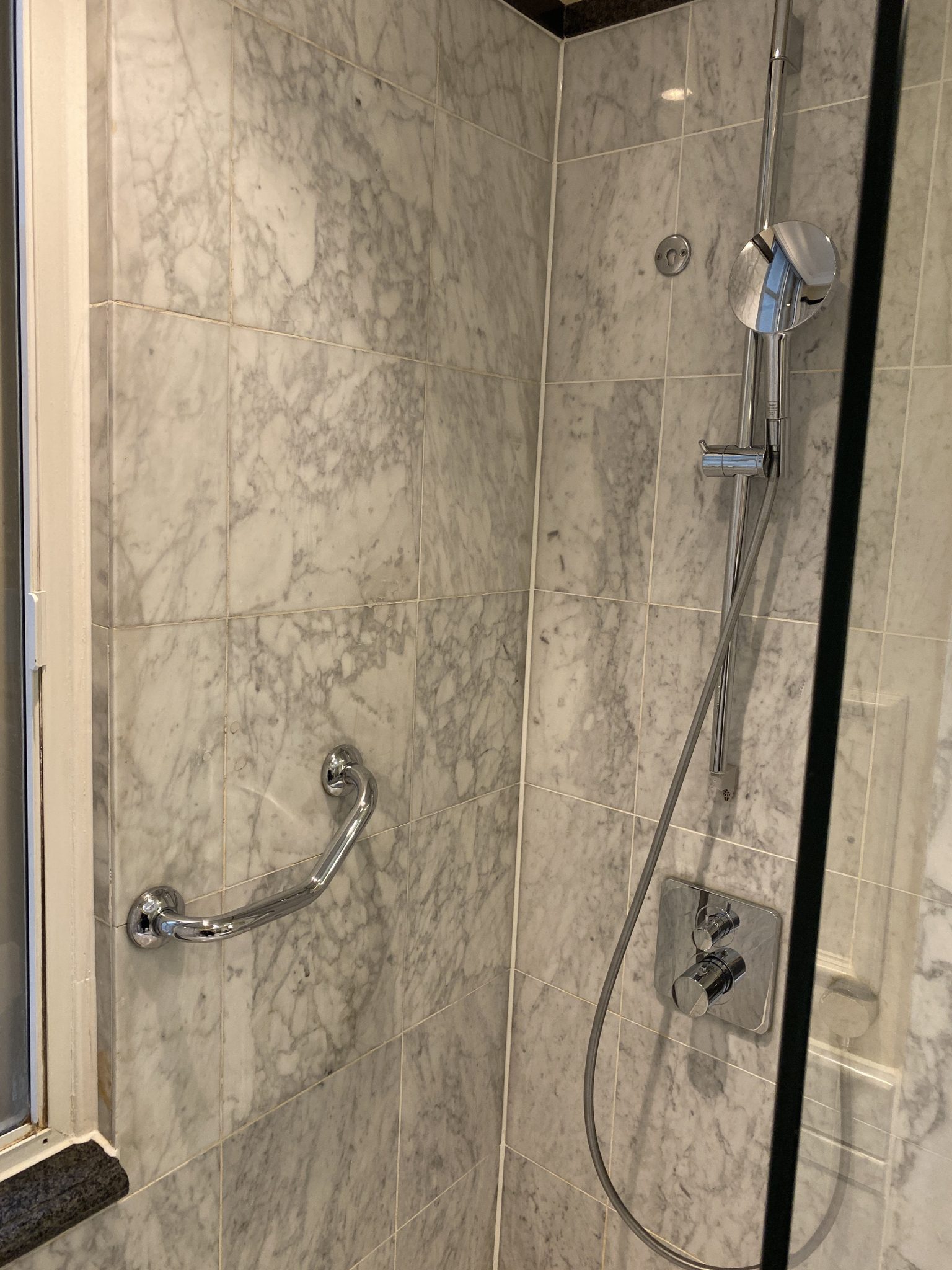 The toiletries were the standard Aromatherapy Associates ones which I am a fan of. As well as those there were also plenty of other amenities including rather strangely two glass bottles of water.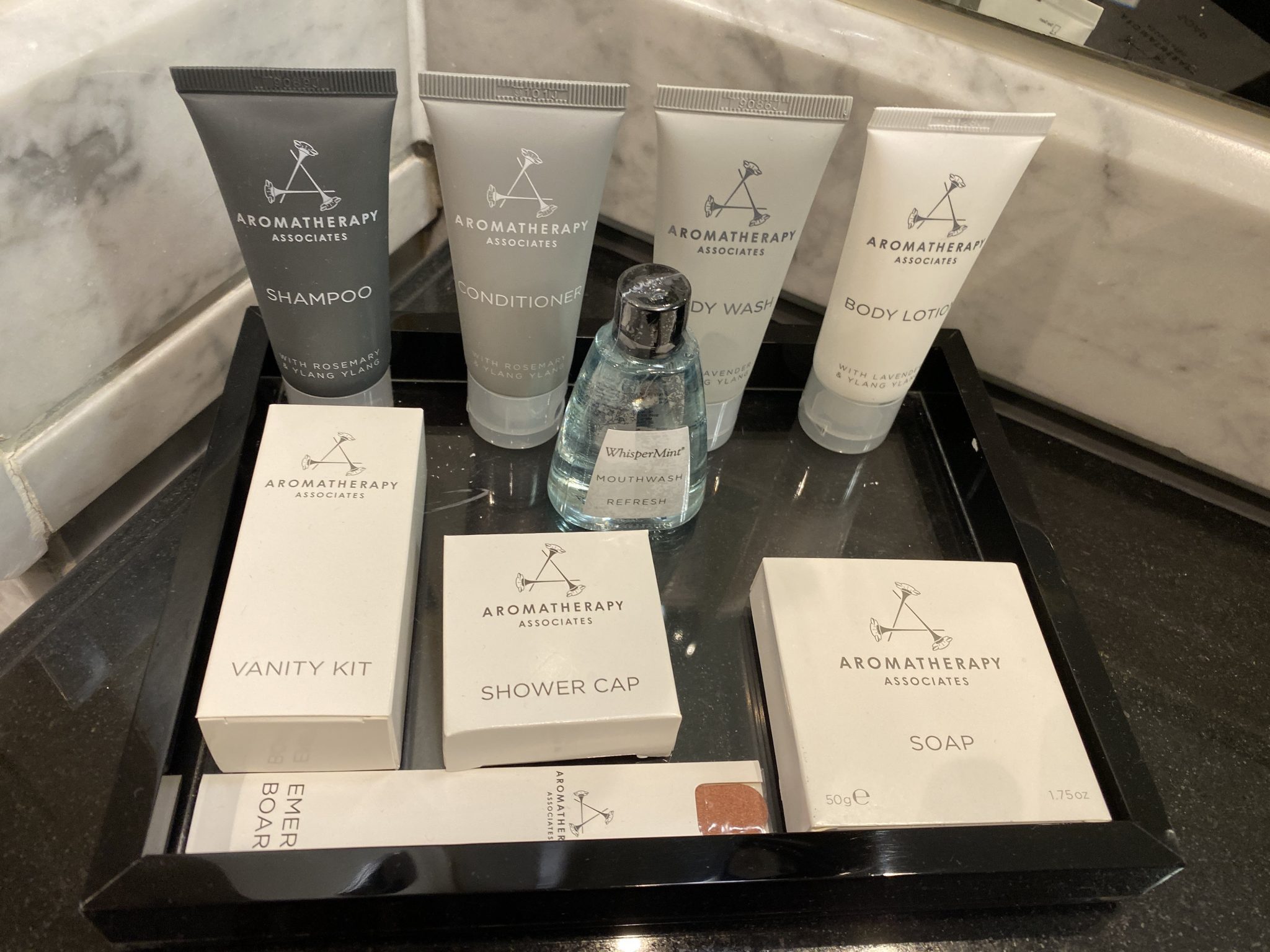 Naturally, bathrobes and slippers were provided along with the usual iron and ironing board.
My room had no view but generally, this doesn't bother me in city hotels as long as the room is quiet. It was. The bed was also very comfortable with good quality linens.
The Lounge

The lounge serves breakfast, afternoon and evenings drinks and canapes. I was heading out for the evening so I went into the lounge to check out the afternoon tea.
The afternoon tea was rather disappointing as there were only sweet things to eat – no sandwiches which you get at every other hotel lounge I have been too. I tried the scones and they were not too heavy. I gave the rest of it a miss.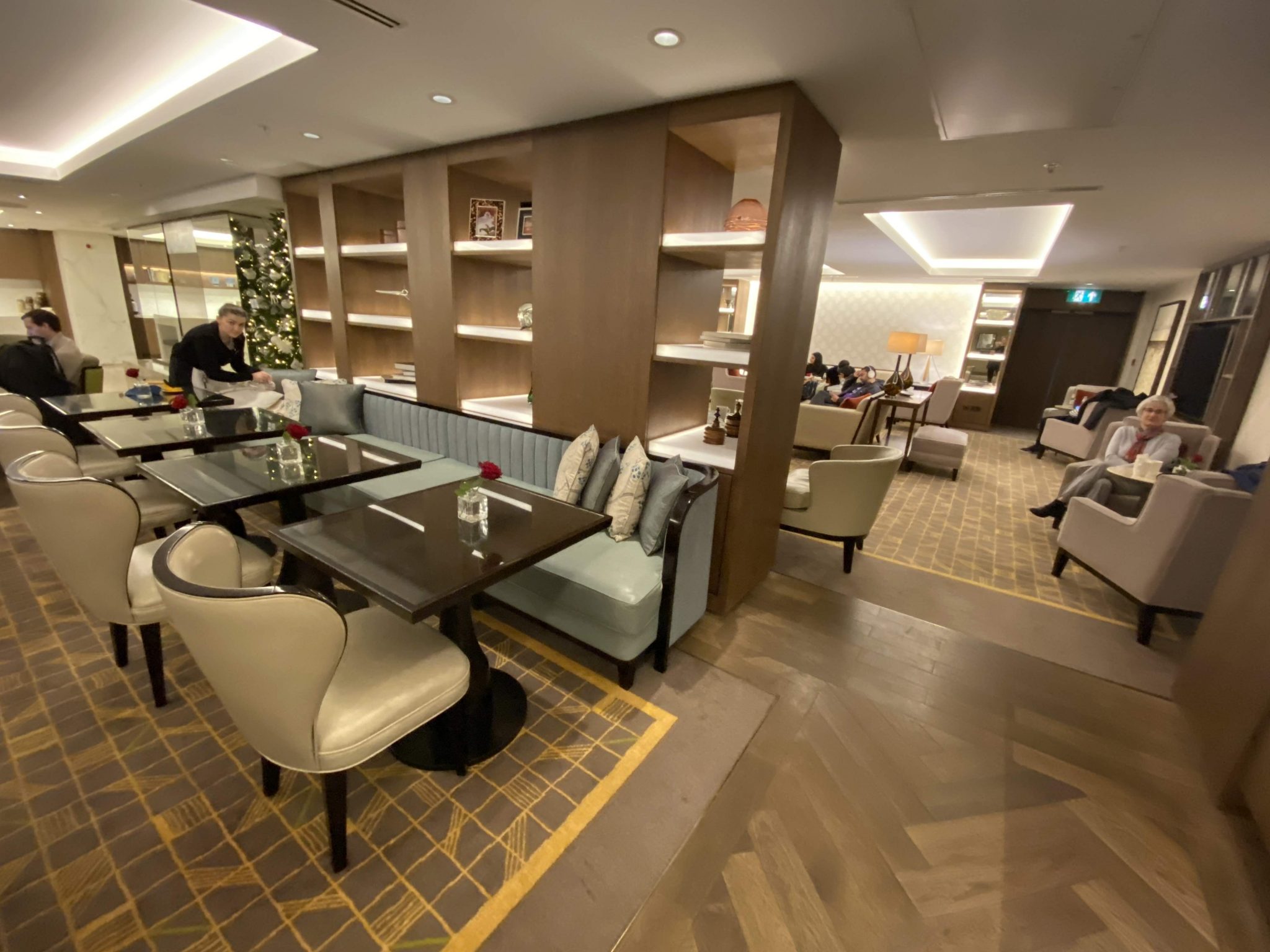 I liked the decor of the lounge which was modern and elegant. It was pretty busy during all the meal services and at times it was tricky to find a table. When there were just free soft drinks during the day, the lounge was deserted.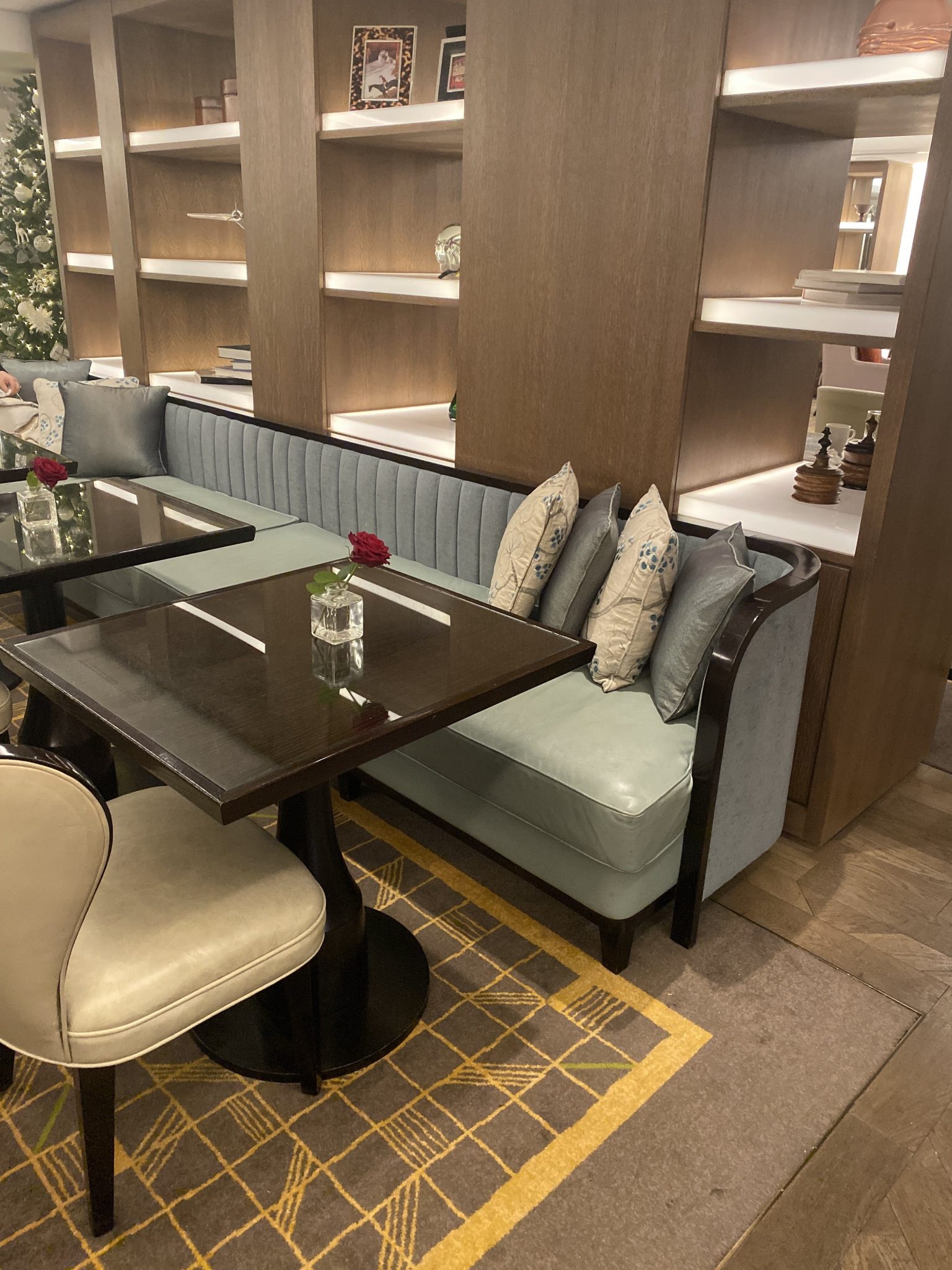 I was offered breakfast in the lounge as part of my perks for Marriott Platinum.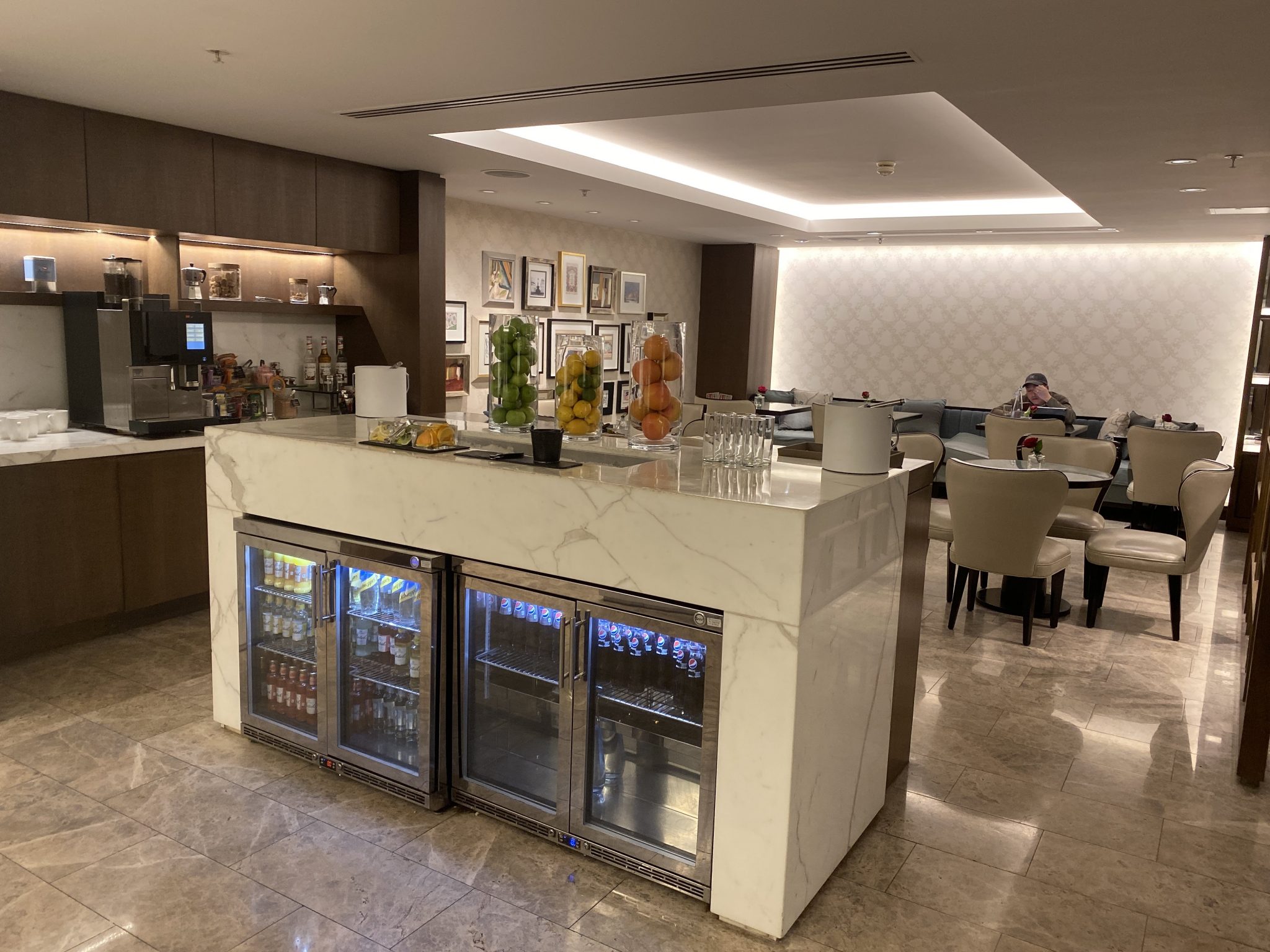 Again it was very busy but I thought the choice was fairly standard for a 5* lounge offering. However, everything was nicely presented and good quality. There were a couple of hot items including scrambled eggs and some great smoked salmon, meat, cheese, pastries, cereals and yoghurt. The lounge staff were also very friendly and helpful although they did run out of a few things.
Restaurants and bars
In the lobby was a handy Starbucks if you did not have breakfast included. The lounge bar looked rather inviting with a piano player in the evenings.
Bourbon bar

Bourbon Bar offers over 300 rare, pre-prohibition, single barrel and small batch Bourbons and knowledgeable bartenders, A series of innovative bourbon tasting flights is available including their own Jim Beam single barrel. When I was there a pianist was playing and it looked an inviting place for a drink.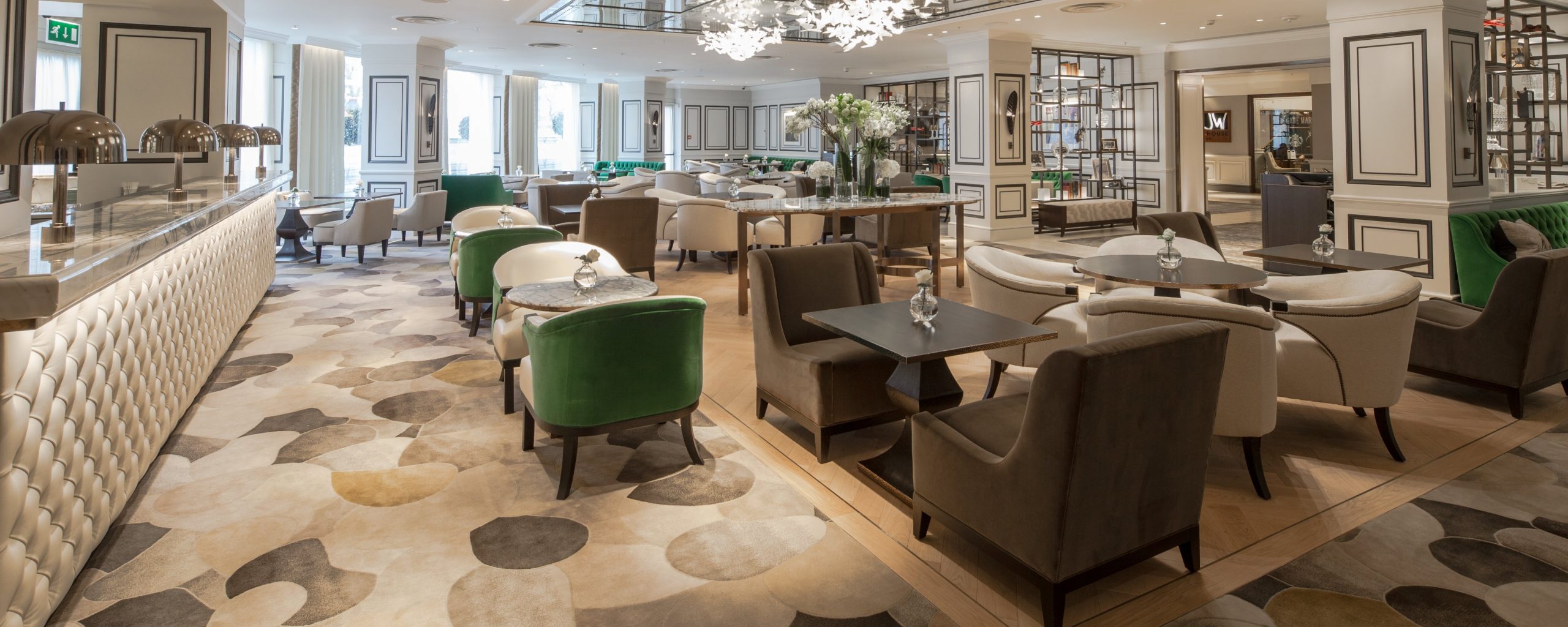 Red Bar
Named for its famous red décor, the cocktail bar overlooks Hyde Park and offers speciality cocktails in a sophisticated atmosphere.
JW Steakhouse
Their signature restaurant features, steaks, fresh seafood and sides at JW Steakhouse with all-day dining including breakfast.
Afternoon tea is also available The Park Room.
Facilities
There is a fully equipped gym with weights and cardio machines open 24 hours plus a space for meditation and yoga. There is also the luxury SanRizz hair salon on property.
Conclusion
Out of the hotels I have stayed in on Park Lane this was my favourite. The rooms were modern and looked recently updated, also it felt like you got more space for your money than at the other hotels. I paid for my room with points at 60,000 per night and thought this was reasonable value. As it was near Christmas prices were around £350 a night upwards. The Club lounge was an inviting space to spend time although it was busy and I would be interested to see next time what was available in the evening.
If you don't have high status in Marriott and want to get free perks such as breakfast you should book through a Marriott agent such as our partners Debonair. You still earn Marriott points plus you will get:
Early check in/late check out, based on availability
Complimentary breakfast for 2, per room
$100 Credit
You can find more details and prices on the JW Marriott Grosvenor House here.