Top Secret Hotels Sale
Lastminute.com have a sale on Top Secret Hotels for stays up to the end of March 2017, but you will need to book by 10am on 1st March. Even if you are not planning to travel by then, Top Secret Hotels have become even easier to identify than ever before and are well worth considering in the future. These are hotels that have a substantial discount, as you won't know which hotel you have booked until after you have paid. There is a good range of 4* and 5* hotels.
I have used Top Secret Hotels a few times and the hotels were revealed to be exactly what I thought they were. I have booked the Sofitel at Heathrow a number of times for around £109-119 and even less after cashback. This rate is usually only available at weekends or fairly short notice. It is interesting to note that if you have Accor status, the previous times I visited they were honouring your status benefits even when booked as a Top Secret Hotel. I have also used Top Secret Hotels to stay in London at the Crowne Plaza in the City. In both examples I saved around 30% by booking them as a Top Secret Hotel.
How to identify the hotel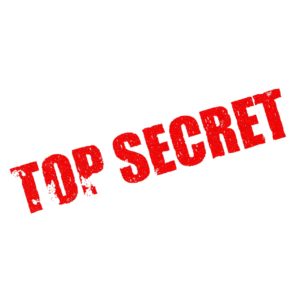 As I mentioned, Lastminute.com have made it even easier to identify the hotels by the inclusion of slightly blurred photos of the actual hotel. Once you have an idea which hotel it may be, then you can compare the photos to confirm the identity.
The first step is to choose the Top Secret Hotel you are interested in, but make sure you are showing normal hotel listings as well. Next, filter by the location of the Top Secret Hotel, such as Chelsea.
You can then check the TripAdvisor review numbers and score (out of 5) by opening the listing for the Top Secret Hotel. You will need to look for normal hotels that show the same distance from the location and the same score on TripAdvisor. The numbers of reviews on TripAdvisor are also a clue. There is a catch, as the number of reviews are often not exactly the same number as the normal Lastminute.com hotel listing or even the same number as actually on Trip Advisor. However, the numbers are normally close enough to make it obvious.
Once you have an inkling, you can then compare the pictures on Last Minute to the blurred Top Secret ones. You will not find out the identity of the hotel until you have booked, so it is always a slight gamble.
You can find the link to the hotels page here.