BA Club World Holidays – Book by 27 February
BA has launched a flash sale on Club World holidays over key holiday periods. This is something they have offered regularly recently. The headlines make good reading but when you delve into the deals you may need to spend a bit more to get a decent hotel. The deals are available over Christmas, Thanksgiving (late November), and summer.
If we take Las Vegas as an example, the headline price is £1673 but that is for The Westgate hotel. It is 3* and has poor TripAdvisor ratings. The Westgate hotel is also miles from the strip. If you wanted to get a decent hotel on the strip, they start at £1739 for New York, New York. There are however some decent hotels at good prices such as the Bellagio for £1832 and 5 nights + flights in the Four Seasons for £1963, which is definitely a bargain!
Destinations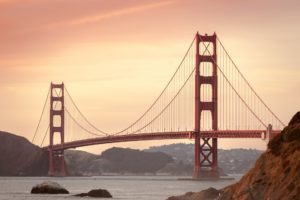 Prices from:
Miami – Flight + 3 nights hotel £1461
New York – Flight + 3 nights hotel £1299
Boston – Flight + 3 nights hotel £1451
Oakland (San Francisco) – Flight + 5 nights hotel £2051
Las Vegas – Flight + 3 nights hotel £1673
Los Angeles – Flight + 5 nights hotel £1802
Fort Lauderdale – Flight + 5 nights hotel £1641
Calgary – Flight + 7 nights hotel £
Muscat – Flight + 3 nights hotel £1298
Abu Dhabi – Flight + 3 nights hotel £1193
Dubai – Flight + 3 nights hotel £1487
Be careful with Ramadan from 27 May to June 25. Restaurants outside the major hotels are closed during the day and no alcohol is served during daylight hours. It is also worth making sure you know where your hotel is, as most of the cheaper hotels offered are not actually in Dubai but in neighbouring Emirate, Ajman.
Terms and Conditions
The minimum stay is 3 nights, with the exception of Las Vegas, Los Angeles, Oakland & Calgary which must include a Saturday night stay. Holidays must be booked by 23:59 GMT 27 February 2017.
The travel dates included are:
North America – 1st July to 31st August, 21st to 28th November, 18th December to 2nd January
Middle East – 1st May to 30th September
You can find the sale page here.
Willie Walsh Radio 4 Interview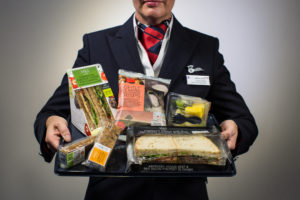 Yesterday IAG announced their annual results which showed operating profits were up 8.6% but revenue was down by 1.3% and revenue per passenger fell by 5.4%.  In an interview with Radio 4 Willie Walsh was questioned on the results, the current strikes oil prices and buy on board. He indicated that the slump of the pound against the Euro had impacted IAG's results by €460million. When questioned about whether customers would see an increase in ticket prices due to the current rise in oil prices, Willie was reassuring, though non-committal. He said that he thought that BA could safely manage the current period of short-term volatility.
In terms of the current Mixed Fleet strike by Unite members, Willie took a hardline stance. He stated that the strike had no financial impact on the airline. I find this very hard to believe since they are actually chartering aircraft with crews, which doesn't come cheap. He said that the strike was 'futile' and that BA would not be offering BA Mixed Fleet crew anymore money.
Things got more interesting during questioning regarding BA's new buy on board service. Unsurprisingly, Willie said he thought they were giving passengers what they wanted, by giving them more choice! He said that BA were simply following the industry trend and that all the other IAG airlines were already buy on board. When questioned as to whether they were simply a Ryanair product at an inflated prices, Willie stated he though that BA were "very competitive on price" but that the cost of operating from Heathrow was far greater than at other London airports. Unfortunately, Willie then went on to say that if customers "don't like our product and service, then go somewhere else". Don't worry Willie, I will take your advice!
In the internal communications regarding the annual results, it was good to see that Alex Cruz at least admitted that  "our product, particularly onboard, has fallen behind" when talking about competition from the Middle East carriers.