I was lucky enough to attend Loyalty 2017 the week before last, along with representatives from many airline and hotel loyalty schemes. This article is a round up of the main news from the conference and a look at what the trends for loyalty schemes are.
General trends
The main driver for loyalty schemes, is of course, to generate revenue. It was interesting to note that most airlines and hotels acknowledged that what it doesn't do is actually engender loyalty. I am certainly an example of this theory. Even though I am BA Gold, I will only generally fly 4 sectors with them to qualify for my status and then do the rest of my flying on other Oneworld airlines. I think it is more than just the loyalty scheme that engenders loyalty, it is really all about your product which is where BA have fallen down.
They acknowledged that airlines and hotel groups need to understand more about what their customers actually want from a loyalty scheme. Personalisation was a big theme for the conference. We are already seeing this to some extent with promotions like the Avios Superboost which was personalised with different targets. I have no idea how these were decided. The other focus was on offering more experiences as rewards, such as the SPG moments that I wrote about here. This allowed me to go to a Take That concert as a VIP including a side of stage experience and champagne.
Frequent flyer surveys
Several surveys were shared which had some interesting results:
 "How have you used your miles over the last 12 months?" (more than 1 answer could be selected)
The top answers were:
37% – flight in my usual travel class
29% – have not used my miles in the last 12 months
28% – class upgrade
17% – flight in a higher class
13% – flight on a partner airline in my usual class
Although it may seem surprising that more people did not use miles to fly in a higher class, what you don't know is how many people were already flying in Business or First. In suspect there may be an amount of people always using miles to upgrade. I always say, beware when you fly Business class the first time – economy long haul will never be the same again!
People were also asked what additional ways you would like to be able use miles:
44% – last minute upgrade for lower amount than usual
19% – last minute offers for flight bookings at lower amounts than usual
13% – allow a combination of cash and miles to purchase flights
10% – able to book a seat when no reward seats are available
6% – auction upgrades for miles
5% – converting points into cash
3% – able to spend miles on ancillary charges such as excess luggage
1% – spending in medical facilities ???
There's nothing too ground breaking here. In fact BA are already doing a few of these, albeit one is only available to BA Golds.

Avios
I caught up with the Avios team and asked for more details about the planned merger of the Avios platforms. There had been speculation that this may mean that the individual platform may disappear altogether and merge with BA Executive club. I have already covered the new BA Avios estore on Saturday. The other changes are good news for Avios collectors. Avios are planning to combine the individual Avios platforms from different countries so that everyone has the same choice of airlines and flights to book.
Marriott and Starwood merger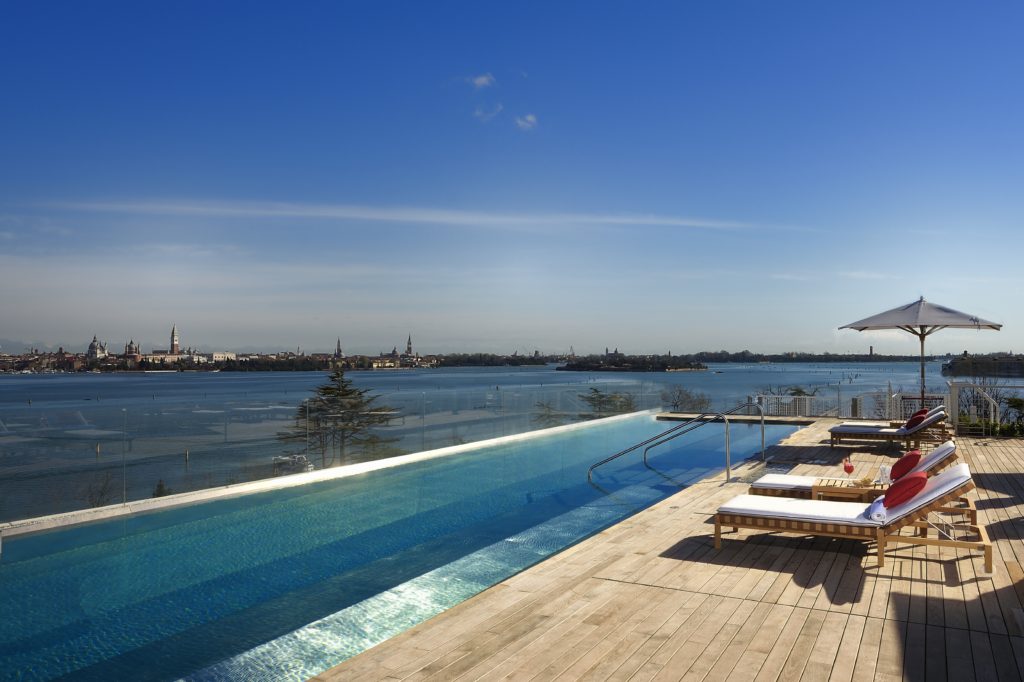 The head of Marriott Rewards gave a very illuminating presentation on the integration between Marriott and Starwood Preferred Guest.
He revealed an unexpected statistic that just 11% of Marriott or SPG members were a member of both loyalty schemes.
I think that the integration so far has actually been a benefit for most members with the status match. I was SPG Gold which I don't value that highly. Many of the benefits are subject to availability and rarely are available when I have travelled. With Marriott Gold on the status match I now get free breakfast, a benefit well worth having especially in the US. Being able to transfer points between the 2 schemes is also particularly useful.
He also revealed that they will be extending the loyalty scheme to spending even when not staying in the hotel. Again, this is not ground breaking, but useful if you regularly visit a Marriott or Starwood property to use the spa, play golf or dine as you will be able to earn points (and presumably status).
Marriott are using Starwood's experience to try to learn how to best attract and retain elite luxury travellers as previously they didn't have that many upscale properties before the merger apart from Ritz Carlton.
Marriott like Starwood's 'Suite Night Awards' which allows an elite member to secure a guaranteed upgrade on certain stays rather than being subject to the usual availability issues. Hopefully we will see something similar in the Marriott scheme.
There was no further information about any merging of the 2 schemes completely. The time frame is unknown but it unlikely to be for the next year.
Low cost airlines lead the way in loyalty schemes
One of the most interesting parts for me, were the presentations from low cost Norwegian and Brussels Airlines. Both airlines have introduced loyalty schemes which are more geared to infrequent and leisure travellers. What was great about the schemes was the simplicity and the ease of getting benefits quickly. You could redeem rewards for things like free seat selection, fast track security or luggage as well as the more usual flights. Norwegian lets you use the chosen perk for 12 months, as much as you want.