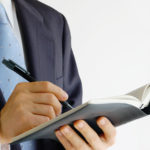 Today's review comes courtesy of Roving Reporter, who was until this trip a Novotel virgin! There are reviews of many of the other Heathrow and Gatwick hotels here.
I have never stayed in a Novotel before. I had some LeClub Accor points which were about to expire and as I was planning a day in London I used the points to book a free room. My plan was to then use the Heathrow Express to spend the day in the city (having lunch at the wonderful Helene Darroze at the Connaught – one of the best fine dining bargains in London for 2* Michelin – review here).
Location and parking
The new Novotel Heathrow is situated on Bath Road fairly close to the turning towards the Heathrow tunnel through to Terminals 2 & 3. It should take around 10 minutes by car to reach Terminal 2 or 3 in average traffic. The hotel opened in February 2018 and was formerly office buildings.
I arrived at the hotel at 0930 and parked my car in the near empty car park. Seeing parking warning notices everywhere I nearly paid for 24 hours parking using my mobile there and then but I decided to check with the hotel reception. On entry into the hotel, the space is really quite lovely. There is a small reception desk which was manned by two of the friendliest receptionists I've ever met. They said my room wasn't available but they could get me one for 1200 (3 hours early). I said not worry as I was going into London anyway. They confirmed that my car would be absolutely fine where it was and that they could add the £16 fee for 24 hours parking when I checked in later.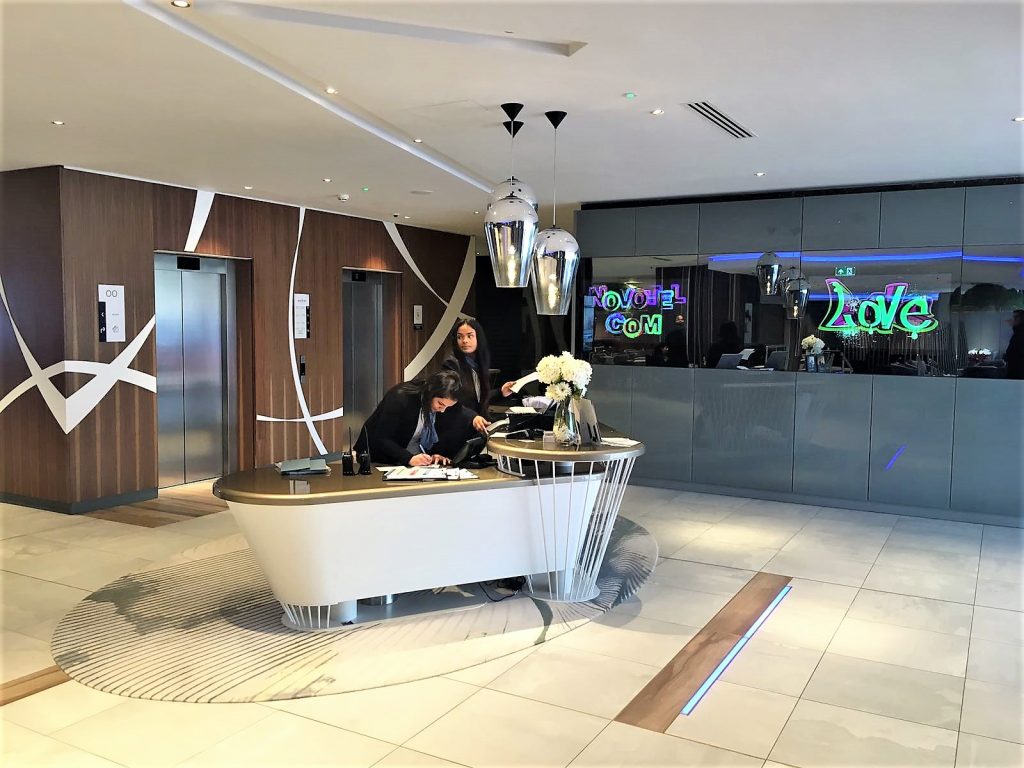 I then headed off into London. The chargeable 'Hotel Hoppa' stops at this hotel but I decided to get a free transfer using one of the Heathrow zone bus routes (105, 111, 140 or 285). The stop is practically right across the road (by the Renaissance hotel) and a bus was there within seconds. It took about 4 minutes to get to the Heathrow Central bus station and 10 minutes later I was on my way to Paddington on the Heathrow Express.
On my return, I did exactly the same. From getting off the Heathrow Express at T2/3 I used the free bus and was back in the Novotel in 15 minutes. Previously I have jumped in a cab to the Renaissance which is practically the same location and it cost £13 with tip so this was a pretty good saving.
Novotel Heathrow Terminals 1,2 and 3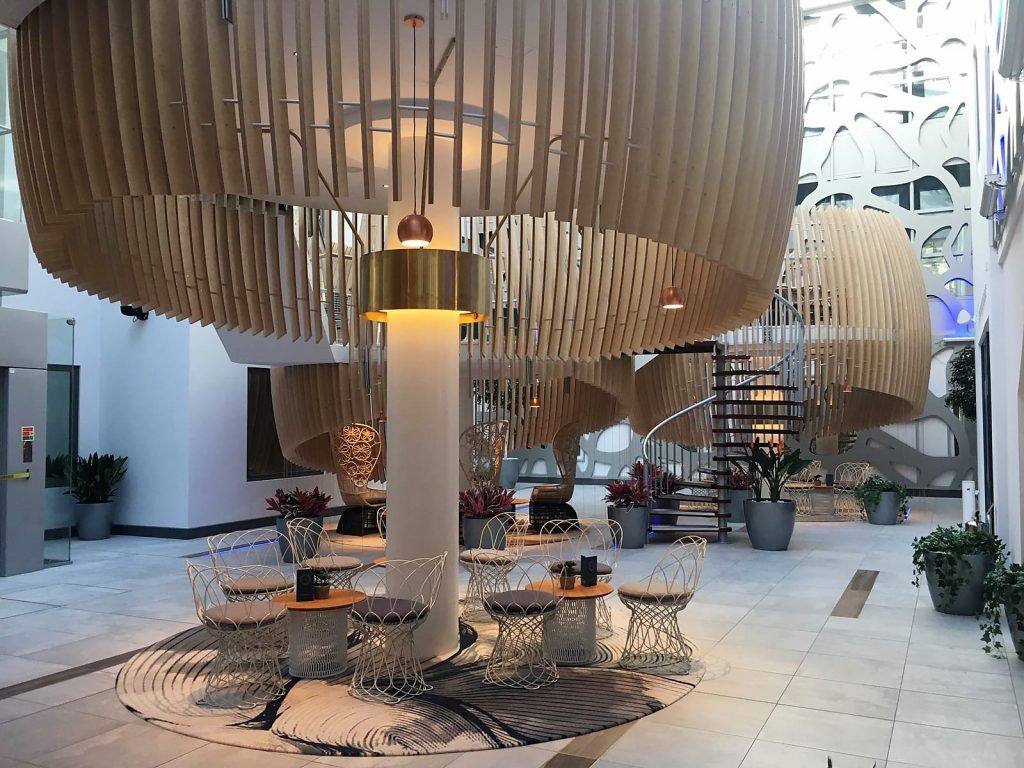 The entrance area is very Scandinavian in design – all open plan with the bar, lounge and restaurant in one space. It is a lovely place to be (though at 2 months old it should be). The light fittings were particularly striking. For anyone that has stayed at the old Novotel West Drayton, this will be a very different proposition.
The Room
After negotiating my way along the crazy patterned carpet I found my room to be on the small side though really quite smart. It was clean and modern in design. It had all you would need for a stopover.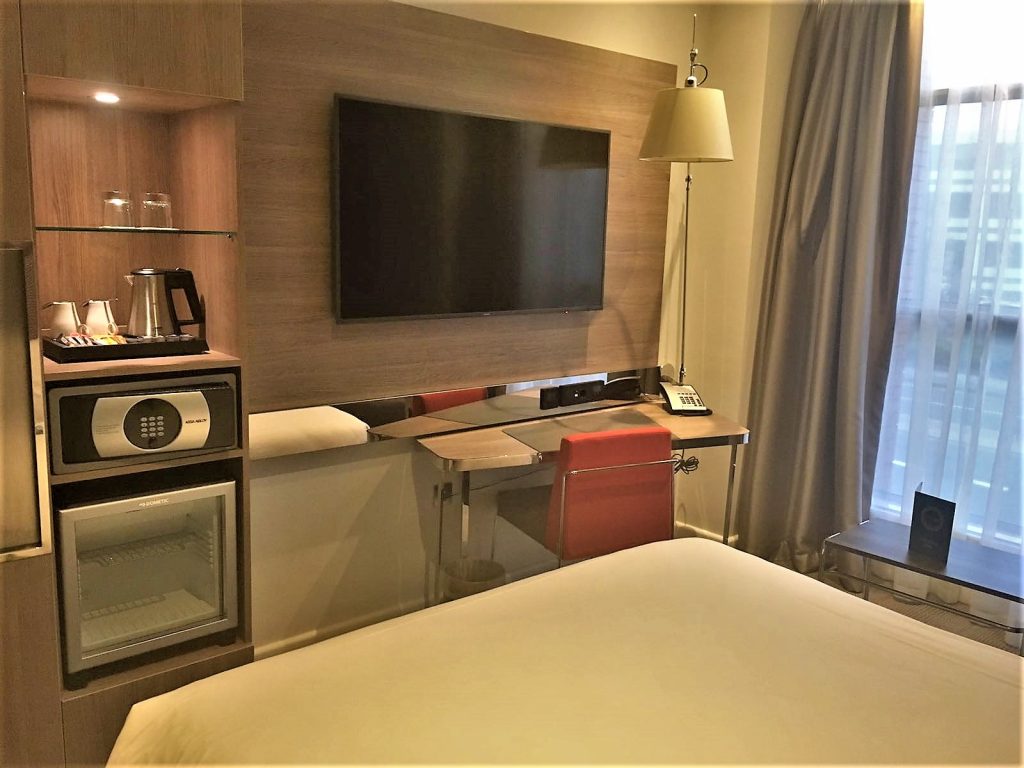 There was a large walk-in shower with handheld and rain shower, good quality toiletries. I only discovered the next morning that there was a switch for changing the shower wall from frosted to clear!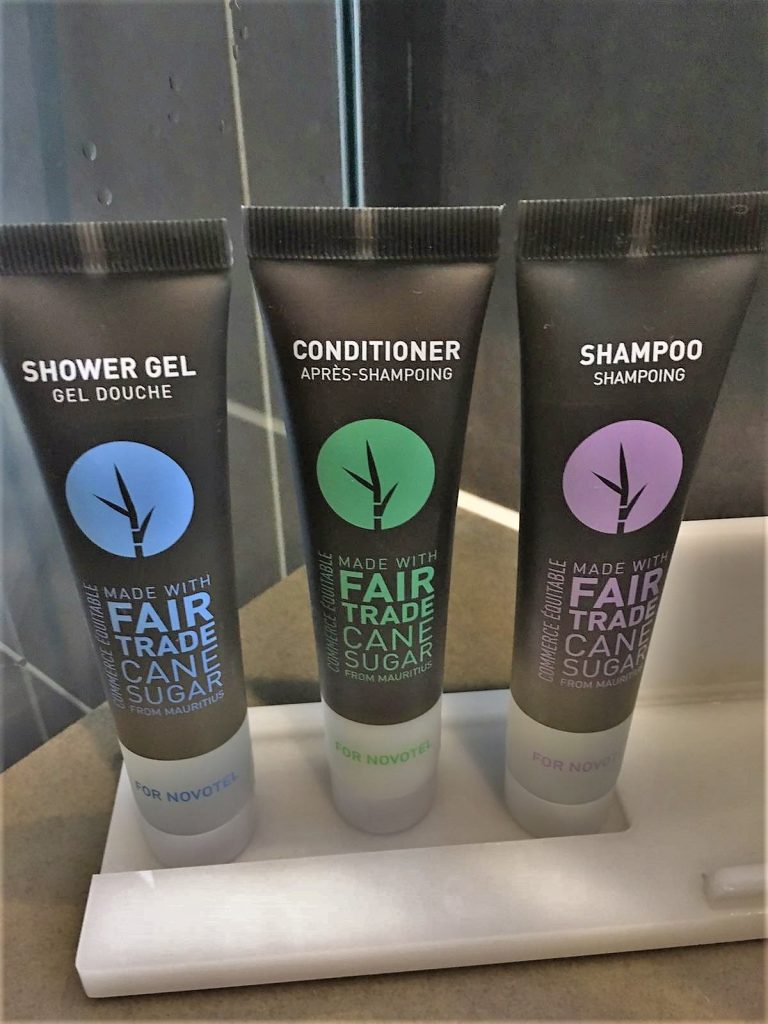 There was an ironing board, hairdryer, mini fridge and tea and coffee tray. Some bottled water would have been nice though. The TV was enormous but the desk area was a little small for working. Although it was quite wide with plenty of power points.
The bed was large and really very comfortable. The curtains actually made the room completely dark too. The air conditioning worked well and most crucially was quiet plus there was no noise from outside either. This gave the perfect sleeping conditions and I had a super night's sleep. If you have an early flight from Heathrow this is, after all, the most important requirement in a hotel other than location.
Initially I was puzzled by their choice of cream bedding and towels but it did fit the rest of the decor.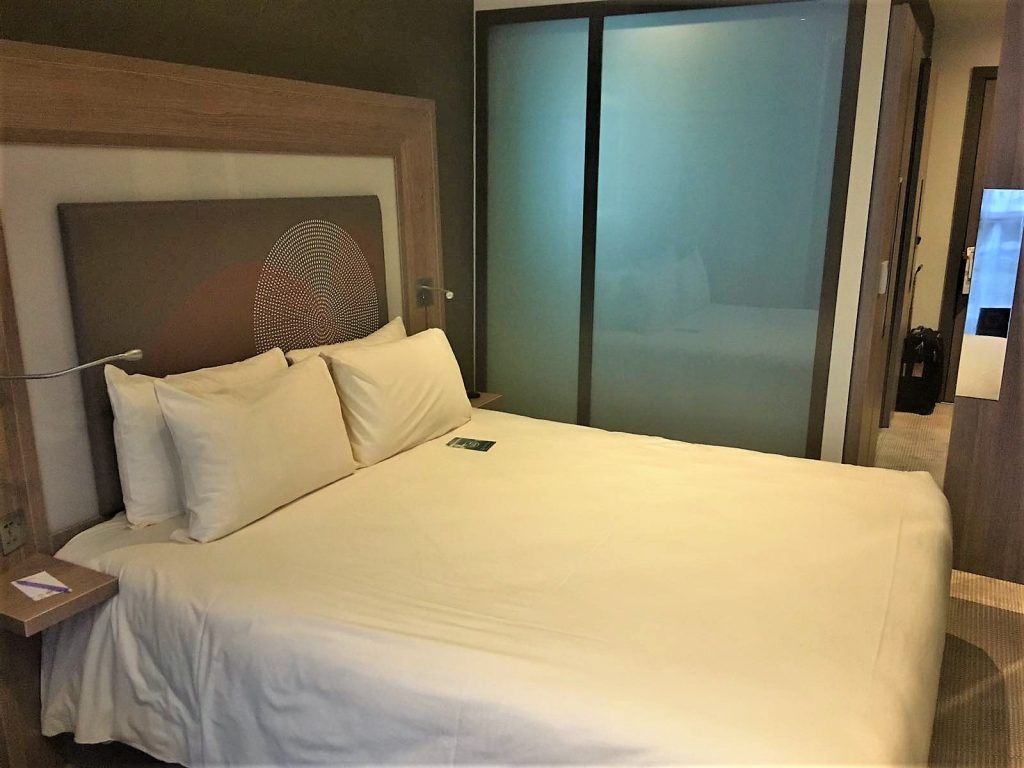 Breakfast and dining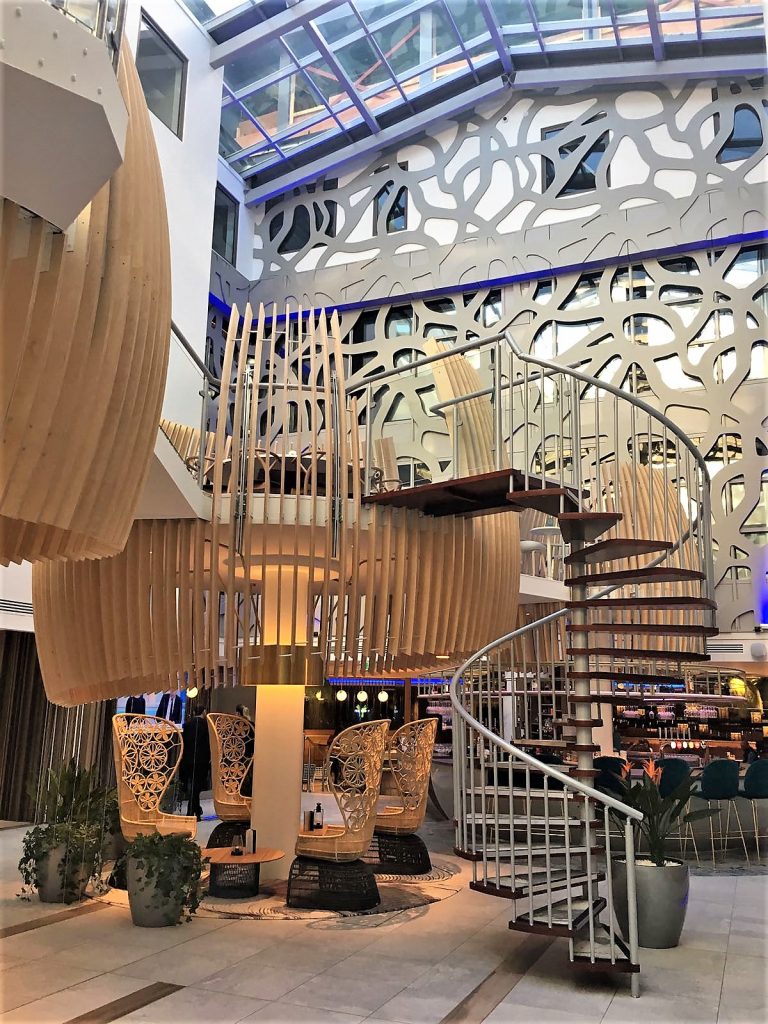 It is a bit confusing where one is supposed to check in for breakfast. There is no reception as such and you can enter the general sitting area from all directions. A waitress did say hello and then took my room number. There was some more confusion as their system (a piece of paper sitting on the bar) didn't show that I had booked a B&B rate and she wanted a credit card swipe from me before she would seat me. Luckily I had my Accor confirmation e-mail showing that breakfast was included so I dispatched her to sort it out with main Reception.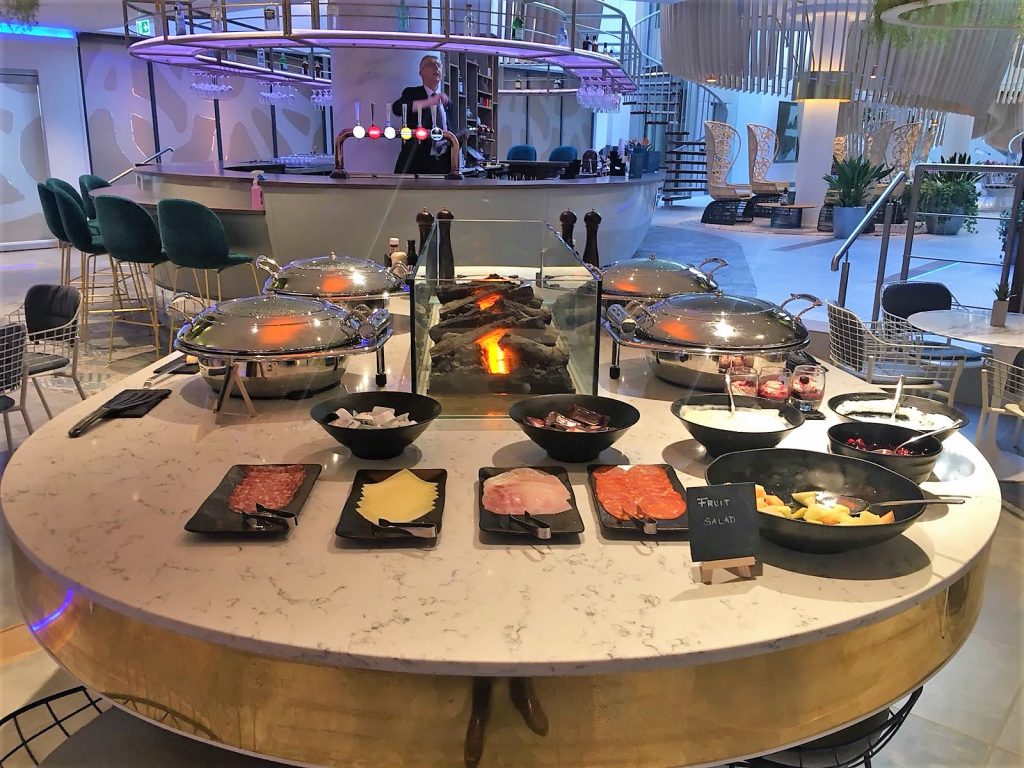 I sat and waited and waited for someone to come and offer me coffee. I'd still be waiting now if I hadn't decided to go walkabout to take some pics for this review. On my round, I discovered a coffee machine and the bread, pastry, juice, buffet areas etc. So it really is all self-serve. (Can you tell that Roving Reporter is not used to slumming it in a 4* hotel? –Michele)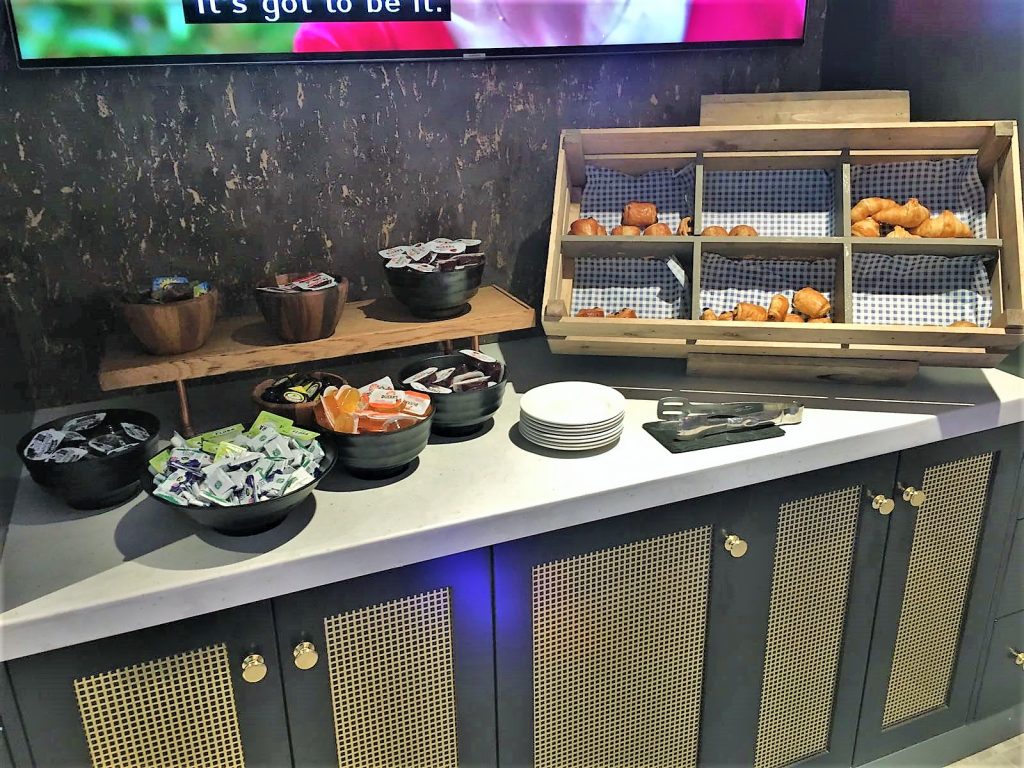 I found breakfast to be adequate. At £15.95 the full breakfast was good value compared to the limited offering at £11.95 for the continental. I particularly enjoyed the 'fat' pork sausages and the very light mini croissants (if you like the frozen 'bake at home' type from Waitrose then you'd like these).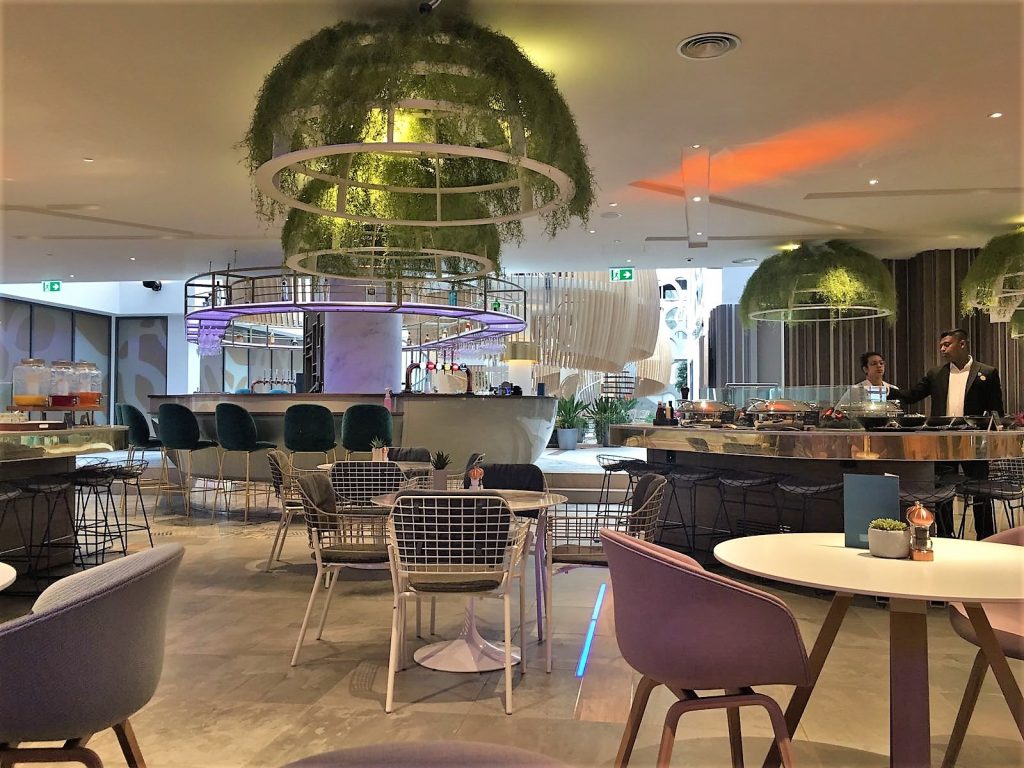 Only when I was enjoying breakfast did it become clear that the young waitress was on her first day in a new job. She was being trained and am sure in time she and the other new staff will get up to speed.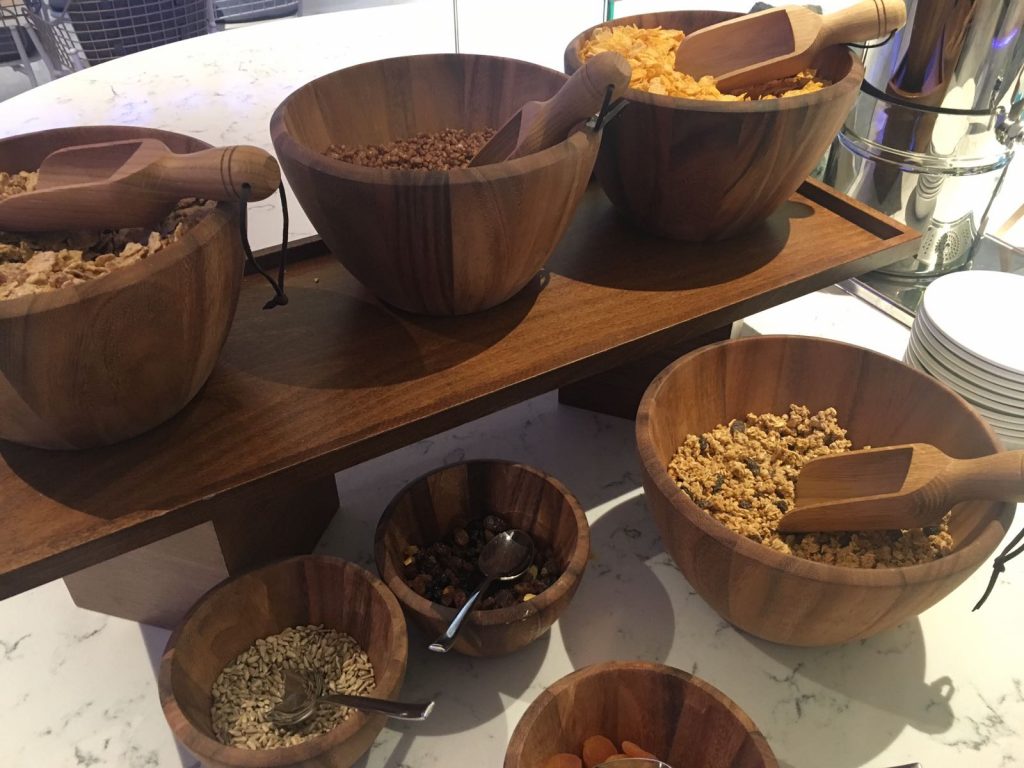 The Nest Brassiere restaurant and Grill is open for lunch and dinner if you wanted to eat in the hotel. There is also the Runway bar for a drink which has views of the airfield.  The hotel is currently only using the first two floors and is hoping to open up a panoramic sky bar on the top floor by the end of June. If the vibe and decor is as lovely as downstairs, then I think this would be a lovely place to get a great view of the airport operations as it is much higher than the Renaissance across the road.
Check out was again very pleasant. I paid the £16 for my car parking and was on my way.
Conclusion
Yes, this hotel is brand new but I was really very impressed. If I hadn't used points my B&B room would have cost only £72. Add in £16 for parking and it was a steal. The rooms and communal areas are much more pleasant than the Renaissance across the road (and even though I have Gold Status with Marriott, I'd probably book the Novotel Heathrow over the Renaissance in future).
I'd even be tempted to use the car park just to park my car (you can pay by mobile without entering the hotel at all), use the free bus and HEX to get into Central London should I be in that situation.
You can find current prices and more information on the Novotel Heathrow Terminals 1,2 and 3 here.