Air France unveils its first A350
Air France and KLM used to be rather behind the drag curve with their business class but they are now starting to catch up with the competition. Given their very cheap sales fares, good connections to regional airports, and the fact that you will soon be able to earn and redeem Virgin Atlantic Flying Club miles on both Air France and KLM, they are definitely ones to keep an eye on for business class. On 27 September 2019, Air France took delivery of its first Airbus A350 at the Airbus delivery centre in Toulouse.
The aircraft is equipped with 324 seats, with 34 in the Business cabin, 24 in Premium Economy and 266 in Economy. By 2025, the company will have a total of 28 Airbus A350-900s in its fleet.
Air France's Airbus A350 will make its first commercial flight on October 7 flying to Abidjan and Mali. It will be gradually deployed to 6 destinations in 2020:
– Abidjan (Ivory Coast): from October 7, 2019 to December 8, 2019, and as from February 10, 2020 for the 2020 summer season
– Bamako (Mali): from October 7, 2019 to December 8, 2019, and as from February 10, 2020 for the 2020 summer season
– Toronto (Canada): as from October 27, 2019
– Cairo (Egypt): as from December 9, 2019
– Seoul (South Korea): as from December 9, 2019
– Bangkok (Thailand): 2020 summer season
For Anne Rigail, CEO of Air France, "The arrival of a new aircraft is always a unique and highly emotional occasion in the life of an airline. Along with all Air France staff, we are extremely proud to welcome the Airbus A350, one of the world's most efficient long-haul aircraft in terms of environmental, economic and operational performance. As from October 7, our customers will be able to discover optimal comfort and service on board these new cabins. The arrival of this first A350 marks a new phase in Air France's fleet modernization strategy. Within 5 years, more than half of the company's fleet will be made up of new-generation aircraft!"
Air France has decided to partially power the Airbus A350 ferry flight between Toulouse and Paris-Charles de Gaulle with biofuel. This initiative underlines the importance of biofuel for the aviation sector and Air France's commitment to contributing to its development.
Perhaps due to the imminent partnership with Virgin, Air France is returning to its tradition of naming its aircraft. Aircraft will be named after French cities. The first Airbus A350 is, therefore, being named "Toulouse" by Anne-Marie Couderc, Chair of Air France-KLM and Air France and the aircraft's sponsor.
So what is Business class like?

The setas are in a 1-2-1 configuration and feature the same alternating pattern as Iberia. Every other window seat is closer to the window and has the console table by the aisle. This would be my choice both for the view and for the added protection against being knocked from the aisle. The middle seats also alternate from being right next to each other which is perfect to couples. The other middle seats have the consoles in the middle so are good for either solo travellers or couples. There is also a removable partition wall for extra privacy in the centre seats.
The seat turns into a real 2 metre-long lie-flat bed. The new touchscreens are a very good size at 18.5-inch HD. This gives you access to more than 1,400 hours of entertainment including movies, music, podcasts and more.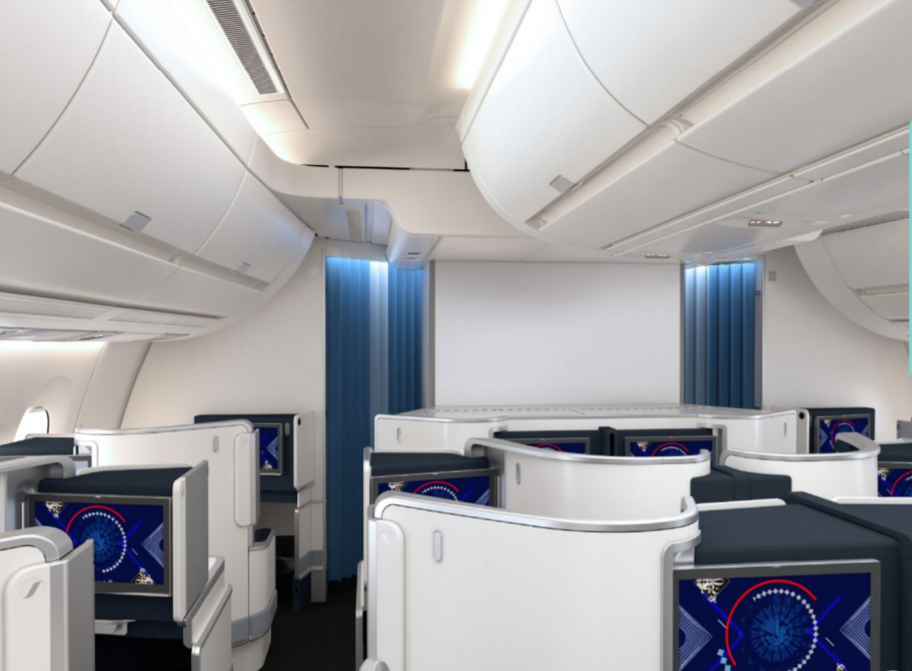 And premium economy?

In Premium Economy, the brand new "Recliner" seat is 48cm wide and reclines to 124°. Customers enjoy a 96cm seat pitch to stretch out their legs and a 13.3-inch HD touchscreen. For optimum relaxation, a pillow and a duvet are available for passengers.
Wi-Fi
Onboard the Airbus A350, Wi-Fi will be available with three different passes available –
– A free "Message" pass for all, to send and receive messages throughout the flight;
– A "Surf" pass costing between €3 and €18 (6,000 Miles) to surf the internet, consult and send emails;
– A €30 (10,000 Miles) "Stream" pass to enjoy high-speed internet, streaming and downloads, including the "Message" and "Surf" pass.
You can book flights on Air France's A350 here.
Virgin's Star Wars aircraft
To celebrate the opening of Star Wars: Galaxy's Edge area which opened 29 August 2019 at Walt Disney World Resort in Florida,Virgin Atlantic has unveiled a special Star Wars livery on one of its B747 aircraft.
The B747 features an image of the iconic Millennium Falcon, and is now flying on the Gatwick-Orlando route from today. The aircraft has also been renamed the 'The Falcon'.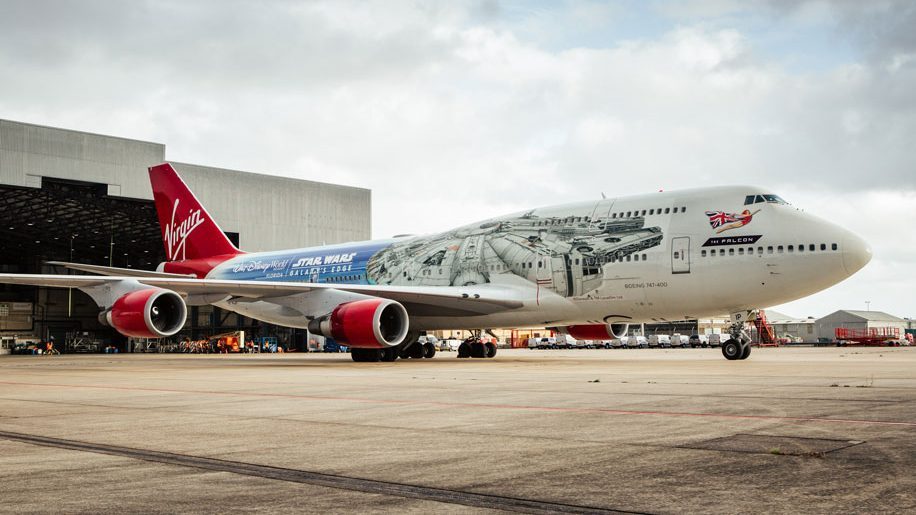 Virgin have also put together a limited and unique holiday package for 2020. The Ultimate Virgin Holidays Star Wars™ Experience is available 15–22 February 2020 on an exclusive themed Virgin Atlantic flight for just 455 passengers.
The experience includes:
Early access to Star Wars: Galaxy's Edge area.
A themed dinner with Character experiences.
A dedicated area to watch the night-time spectacular at the Dessert Party at Epcot.
Plus a few extra touches along the way…
Virgin is also running a competition to win two tickets onboard the Ultimate Experience flight. To enter you need to take a photo of the Virgin Star Wars B747aircraft, tag it with @virginholidays and @virginatlantic, and include the hashtag #TheFalcon in the photo caption on Instagram. All entries received by Wednesday 9 October 2019 will be entered into a prize draw.
You can find more details on the Star Wars holiday here.
LATAM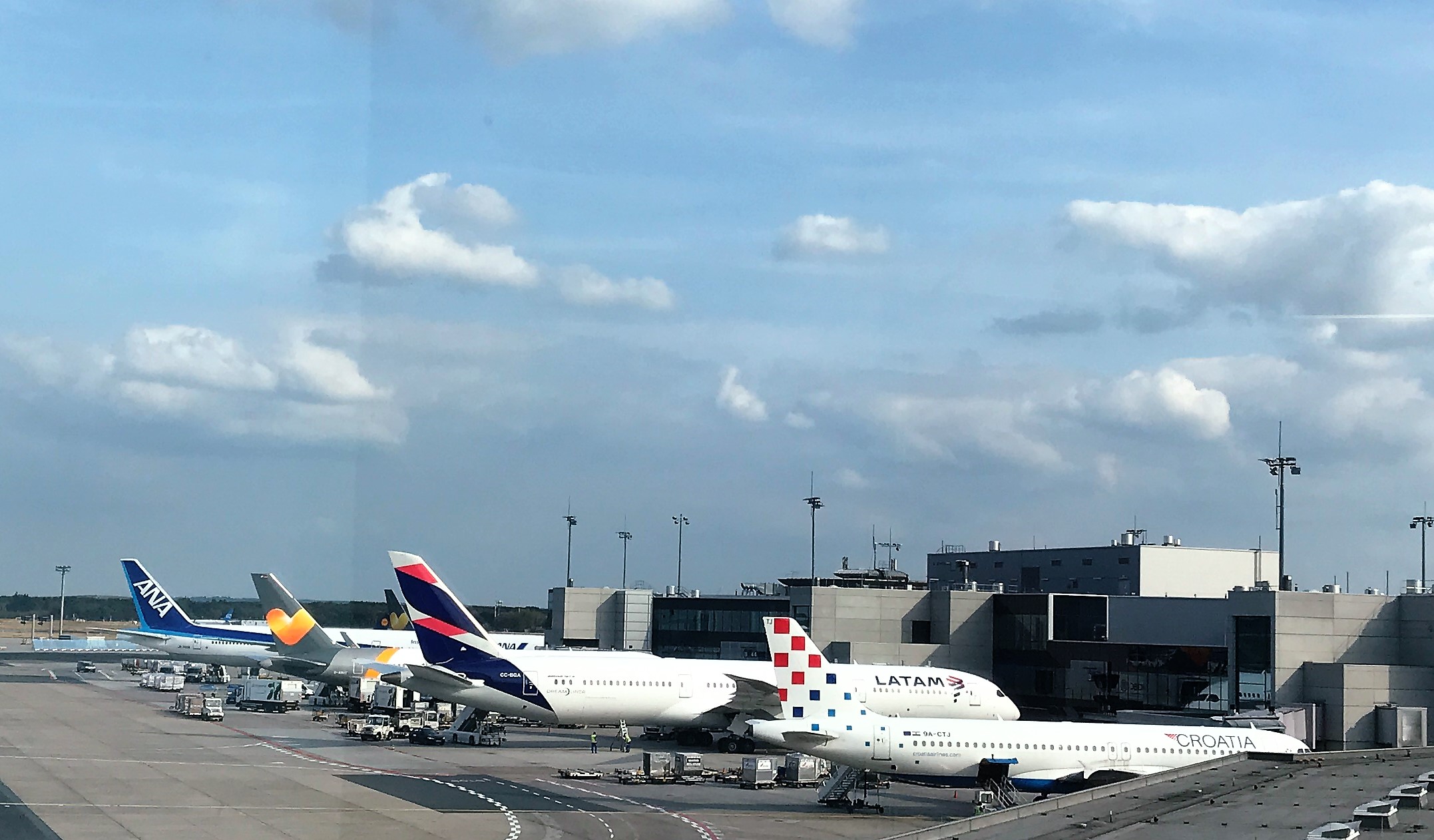 Last week I wrote about LATAM leaving oneworld, and I wondered if they maybe were considering joining Skyteam which Delta are a member of. Delta has just purchased a 20% stake in LATAM which has caused them to leave Oneworld. Although it will take a least a year from when they give notice formally.
LATAM's CEO gave an interview last week that suggested they will not be joining Skyteam. He indicated that they were planning to stay alliance-free to allow them to continue partnerships with other airlines. LATAM has an agreement with British Airways currently for codeshare flights between the EU and South America. to destinations such as Belo Horizonte, Brasilia, Curitiba, Foz do Iguaçu, Goiana, Porto Alegre, Recife, Salvador da Bahia and Vitoria via Sao Paolo. So providing you fly LATAM on a BA codeshare flight number you will still be able to earn tier points and Avios even when they leave oneworld.