BA new Aviation Gin
British Airways and Aviation American Gin are announcing a new partnership; with the gin launching on board. Customers flying across the pond and all other long-haul routes will be offered it from the in-flight menu and short-haul customers will be able to buy it from the on-board Speedbird café for £6 for 40ml.
The partnership builds on the opening of a brand-new area – the Aviation Gin bar in the airline's Club Lounge in JFK airport in October 2021.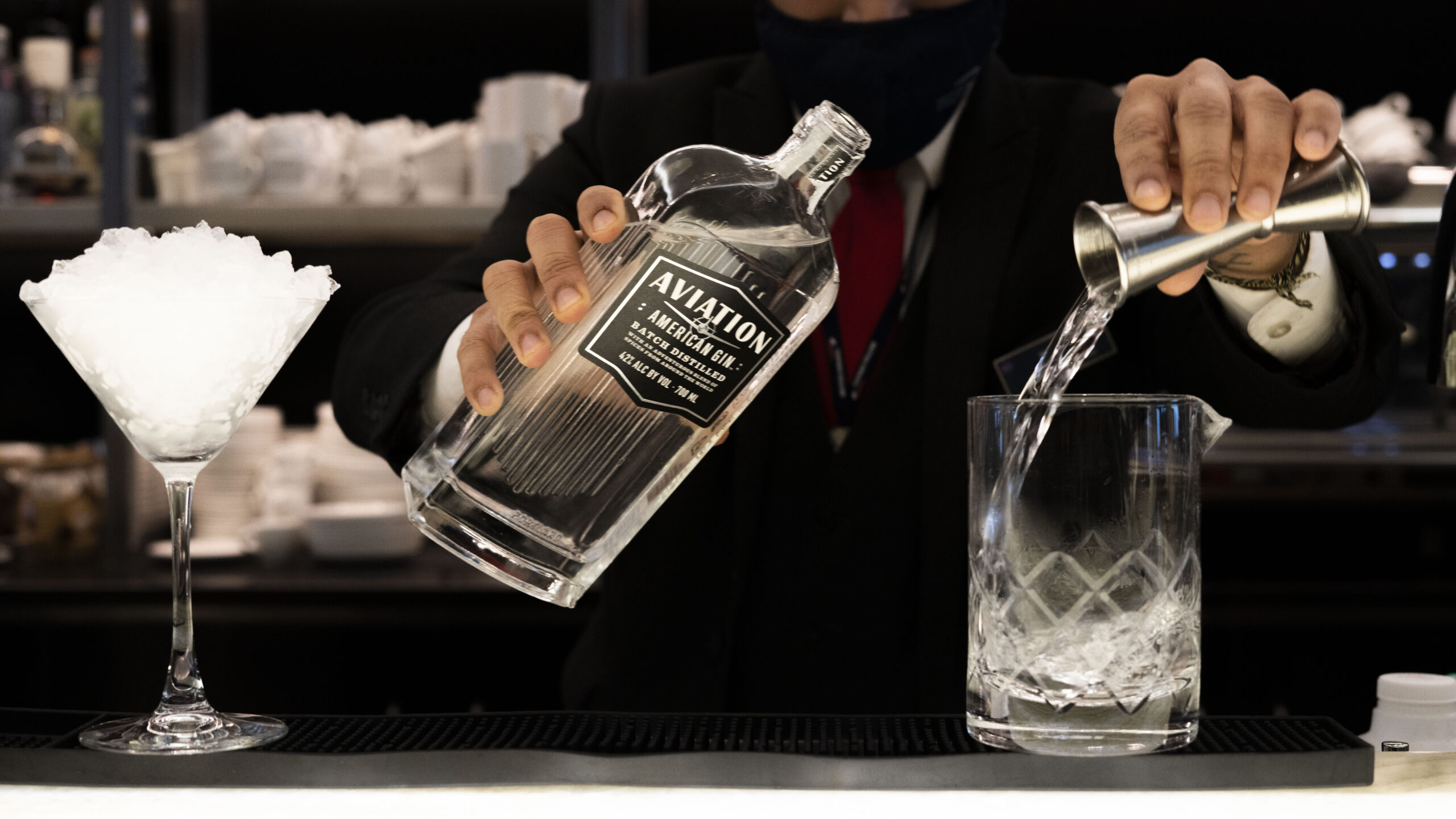 Aviation American Gin was founded in Portland in 2006 and is ranked as the world's highest-rated gin with 97 points, Wine Enthusiast. The gin is infused with a blend of botanicals – cardamom, coriander, French lavender, anise seed, sarsaparilla, juniper, and two kinds of orange peel to create a smoother, softer, more refined take on gin. I'm actually a lover of Aviation Gin and not just for the name! Now of course Aviation is also well known because of its rather dashing co-founder, Ryan Reynolds. If you are a fan you may want to watch his amusing sketch of a BA safety video to celebrate the partnership.
British Airways will be launching its new route to Portland, Oregon on 3 June. Flights will operate 5 times a week – Monday, Tuesday, Wednesday, Friday, and Sunday. As well as being a vibrant city to visit, this route will open up a whole variety of connections for its customers to explore all of the West coast of America.
Tom Stevens, British Airways' Director of Brand and Customer Experience said: "Offering our customers a premium experience throughout their journey is important to us. Partnering with Aviation American Gin is another great addition to our on-board service.
BA mask debacle sorted
After triumphantly announcing they would remove masks on flights, BA yesterday did an embarrassing u-turn and asked crew to stick to the old mandatory mask policy. Yet their social media posts advising that masks were no longer required remained up. Onboard policies varied with some handed masks at the gate and others allowed to board maskless. Finally, today BA announced that the compliance issues causing the confusion had been resolved and they were back to no masks on most routes except those legally requiring a mask. However, there is no list of routes where you need a mask. BA will advise you at the airport. I predict a lot of confusion!
So the best thing to do is have a couple of masks with you and ask at check-in. The US is definitely a destination that requires masks until at least 18 April. I'm also aware that Italy, Germany, Scotland, and Austria require masks but there may be more.
BA's Comair allowed to fly again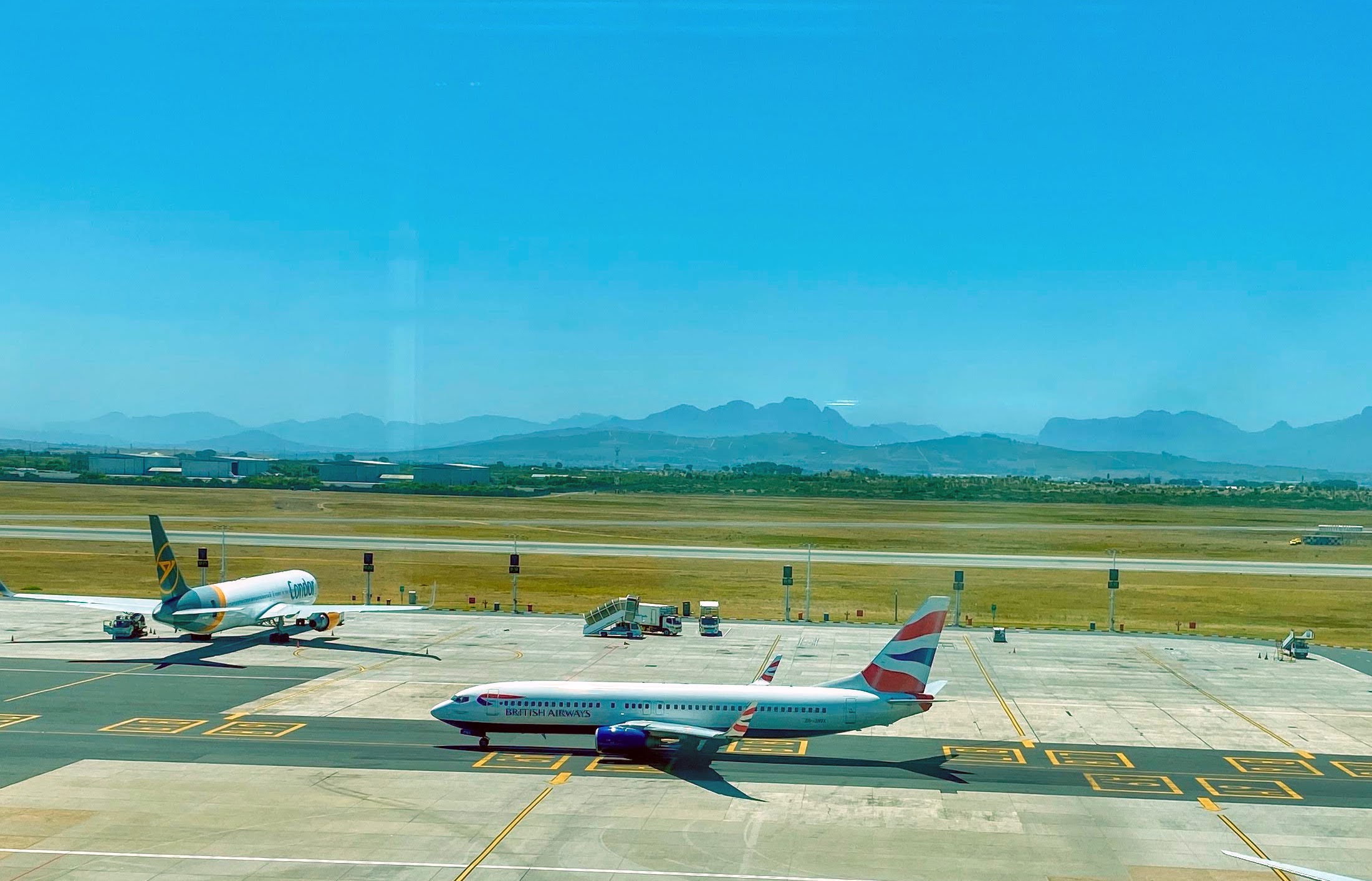 Earlier this week I reported that BA's South African franchise Comair had been grounded indefinitely due to safety concerns. today the issues with the regulator have been resolved and Comair had their Air Operator Certificate (AOC) reinstated. Flights restarted on Thursday.
New luxury Qatar Airways amenity kit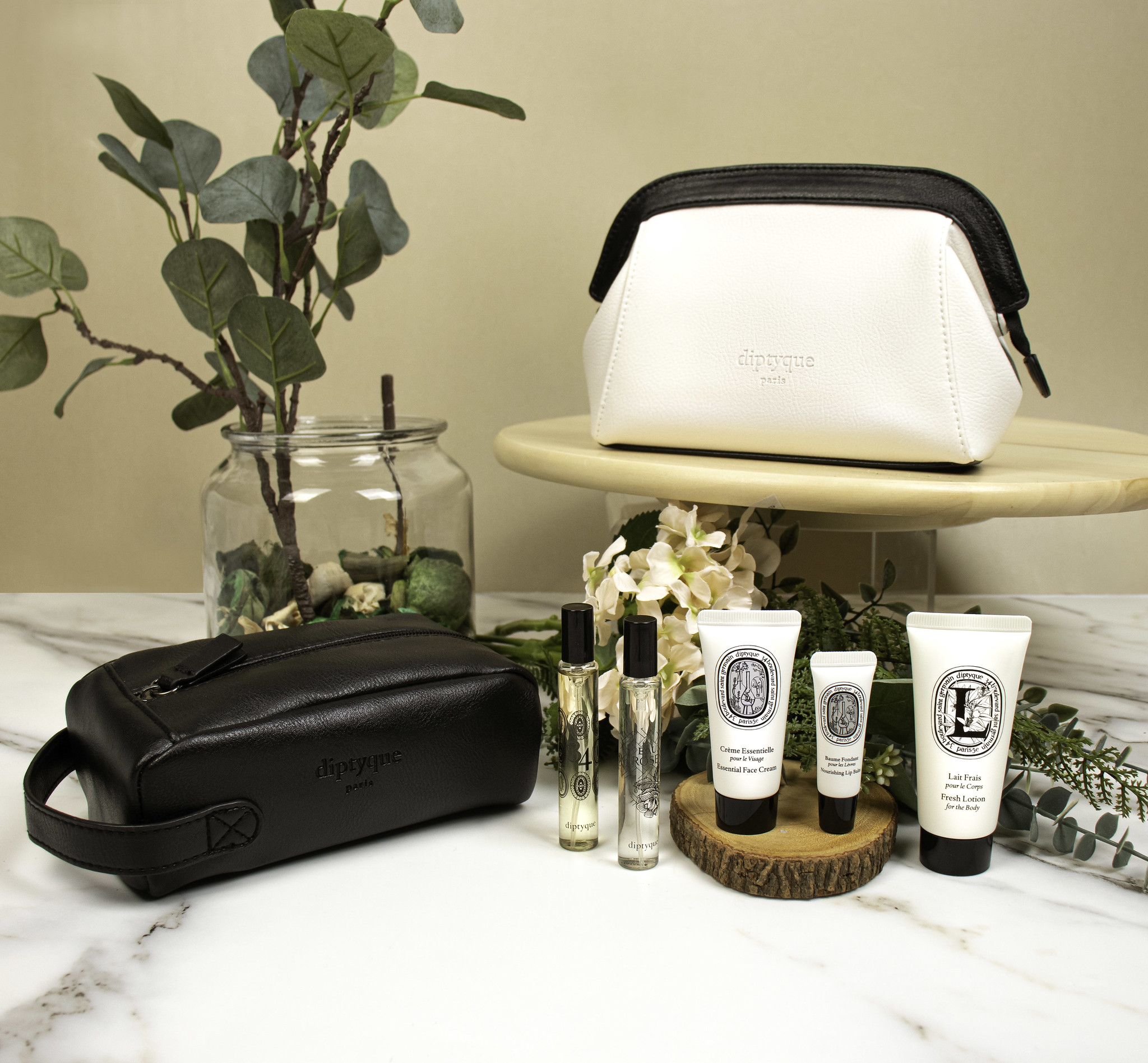 Qatar Airways has launched exclusive new amenity kits and gift boxes from iconic French Perfumer Diptyque. These bespoke products will be initially available for First and Business Class passengers on routes across the Americas, Australia, and New Zealand, in addition to A380 flights to London and Paris.
The new amenity range consists of Diptyque branded bags as well as gift boxes featuring Diptyque's signature oval branding; customised for male and female passengers. Diptyque is an exclusive luxury Frenc perfume brand most well known for its candles.
Each Qatar Airways amenity kit and gift box provides specially selected Diptyque products including:
Nourishing Lip Balm – enriched with roses and violets to soothe and soften the lips
Fresh Lotion for the Body – infused with the scent of orange blossoms, to refresh sleepy skin for all skin types
Essential Face Cream – nourishing and replenishing, with prickly pear extract to boost radiance
Diptyque fragrance – 'Eau Rose' Eau de Toilette – an infusion of the finest damascena and centifolia roses, or the brand's signature '34 Boulevard Saint Germain' Eau de Toilette with notes of amber, patchouli, cinnamon and rose.
In line with Qatar Airways' focus on sustainability, the Diptyque bags are made from vegan leather while the eyeshade and socks are made from RPET.
Qatar Airways Group Chief Executive, His Excellency Mr. Akbar Al Baker, said: "We are the world's best airline due to our constant innovation in elevating passenger's experience. We are constantly looking at new ways to enhance our customer's journey and surpass their expectations. Our customers will be delighted to discover a generous number of items inside the amenity kits, including a choice of Diptyque's signature fragrances for women and men. Through this exclusive partnership with Diptyque, we have further elevated premium travel, having raised the bar for all other airlines.
Qatar Airways first entered its exclusive partnership with the French Perfumer, 'Diptyque' in March 2021, offering its washroom products on board and in its Premium lounges at Hamad International Airport (HIA). The range consists of Essential Face Cream, Infused Facial Water, Velvet Hand Lotion, hand wash, shower gel, shampoo & conditioner, Fresh Body Lotion and Hand Wash Gel Rinse-Free.