BA opens more European lounges & JFK gin terrace
Sadly a lot of BA lounges outside the UK have remained closed over the summer. However, as flights ramp up over the autumn more and more are reopening.
The latest lounges to reopen are:
Rome
Milan Linate
Geneva – opens this week.
BA also has a brand-new area – the Aviation Gin bar, on the terrace at JFK which has just opened. Though whether it will still be open outdoors by the time we are let in, I'm not sure. The terrace to promote Ryan Reynold's Aviation Gin (shame he didn't pop in to promote it!) and a new range of low-calorie natural mixers from Betty Buzz that also have an aviation theme. It's getting a bit chilly for an outdoor terrace now, but if I make it over there I'm sure I could brave it to try one!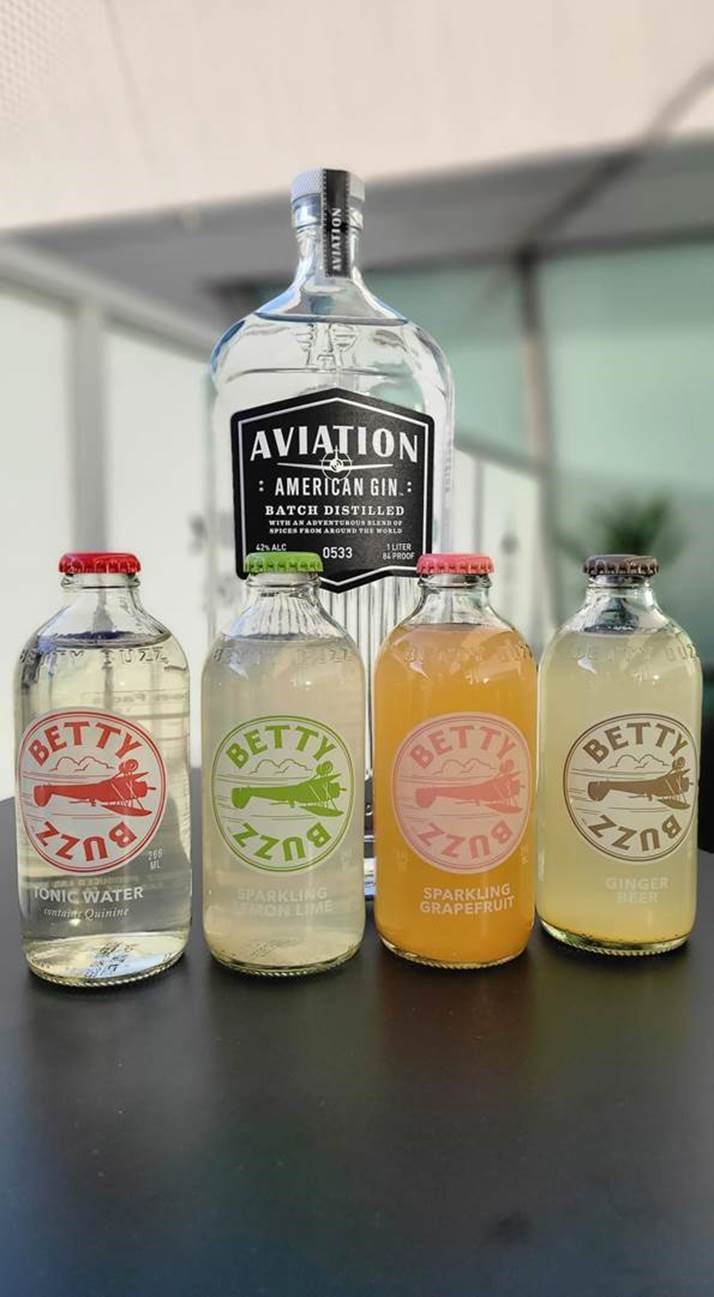 Randox £19.99 lateral flow day 2 day – collect from shopping centres
Today, Randox and Collect+ have announced a new partnership that will provide different way to access to low-cost COVID-19 testing. The partnership enables consumers to order a new reduced-cost PCR (£34.99) or lateral flow (£19.99) test online and then pick it up on the same day from participating shopping centres within the Collect+ network. This first of its kind partnership means people in the UK no longer need to wait for a home delivery or walk-in clinic access when ordering a COVID-19 test. Obviously, if you wanted to use this as a day 2 test you would need to do this before you leave the UK since you need the reference for the PLF, unless you arranged to pick it up at a later time.
There are an initial 29 locations already open, this collaboration plans to expand to more than 100 Collect+ locations in the coming weeks, and hopes to go further to utilise even more of the Collect+ network over the medium to longer term. I think this would work better unless you live near one of the centres as unless you are going anyway, it costs money to park at most shopping centres so it's not really worth it. However, Collect+ has hundreds of corner shop-type locations that would be far better for most people to easily pick something up. It's worth noting that as well as shopping centres there are quite a few at airports. This would be an easy option to order just before you leave and then pick it up when you land. I could see myself using that option.
From 24th October, fully vaccinated passengers from non-red list countries can take a lateral flow test for their day-two post-arrival checks. Randox now offers home testing kits as both PCR and lateral flow, to aid pre-departure testing and any current and future day 2 requirements. PCR and lateral flow tests are available at the newly reduced prices of £34.99 and £19.99 respectively when using Collect+ click and collect. (It's £21.50 for home delivery with a discount code).
Philip Robinson, VP Sales at Randox said: "As guidelines change and the country continues to open up, Randox is able to support any travel testing requirements by utilising our extensive diagnostics experience and logistics network, and offering value for money for both PCR and lateral flow tests that can be collected at the customer's convenience thanks to our new partnership with the Collect + service from PayPoint.

"Our significant investment in capacity expansion and in logistics solutions such as Collect + click and collect sites that further simplify the process of ordering COVID-19 tests, have allowed us to make ongoing price reductions, demonstrating our commitment to helping people live their lives as easily and normally as possible."
To order a COVID-19 test using the Collect+ service visit https://covid.randox.com/click-and-collect-kit/. If you want to find a testing centre close to you or compare prices of travel Cobid testing, I recommend the Covid Testing Network comparison site.
Here are the locations where you can already collect Randox kits:
Lakeside
Grays
RM20 2ZP
The Mall Luton
Luton
LU1 2TH
The Mall Walthamstow
London
E17 7JR
The Mall Wood Green
London
N22 6YQ
The Chimes Shopping Centre
Uxbridge
UB8 1QQ
Festival Place Basingstoke
Basingstoke
RG21 7BF
Exchange Ilford Shopping Centre
Ilford
IG1 1RS
Brent Cross
London
NW4 3FP
The Mall Blackburn
Blackburn
BB1 7JE
Derbion
Derby
DE1 2PL
Meadowhall
Sheffield
S9 1EP
Runcorn Shopping City
Runcorn
WA7 2EU
Golden Square Shopping Centre
Warrington
WA1 1QB
The Boulevard Banbridge
Banbridge
BT32 4LF
Randox Health Crumlin
Crumlin
BT29 4XL
Randox Health Holywood
Holywood
BT18 9HZ
Trinity Leeds
Leeds
LS1 5AT
Telford Shopping Centre
Telford
TF3 4BX
Kingfisher Shopping Centre
Redditch
B97 4HJ
Marlowes Shopping Centre
Hemel Hempstead
HP1 1DX
Freshney Place Shopping Centre
Grimsby
DN31 1ED
Eden Shopping Centre
High Wycombe
HP11 2DQ
Victoria Gate Shopping Centre
Leeds
LS2 7AU
Liverpool One
Liverpool
L1 8LW
East Midlands Airport
Castle Donington
DE74 2TR
Stanstead Airport
London
CM22 6PF
Manchester Airport
Manchester
M90 5RH
Heathrow Airport
Harlington
UB3 5AW
Waterloo Station
London
SE1 9PX