Today we have another fascinating look at the travel life of professional courier Howard. You can read his previous trip report via Hong Kong here.
This should be the last "pandemic special" as routes are opening up. Australia may be open by the end of the year if we are lucky!
I had the usual PCR test day before travel in London then off in the morning to Heathrow airport in September. This was the first time I had seen Terminal 3 since March 29. Quiet!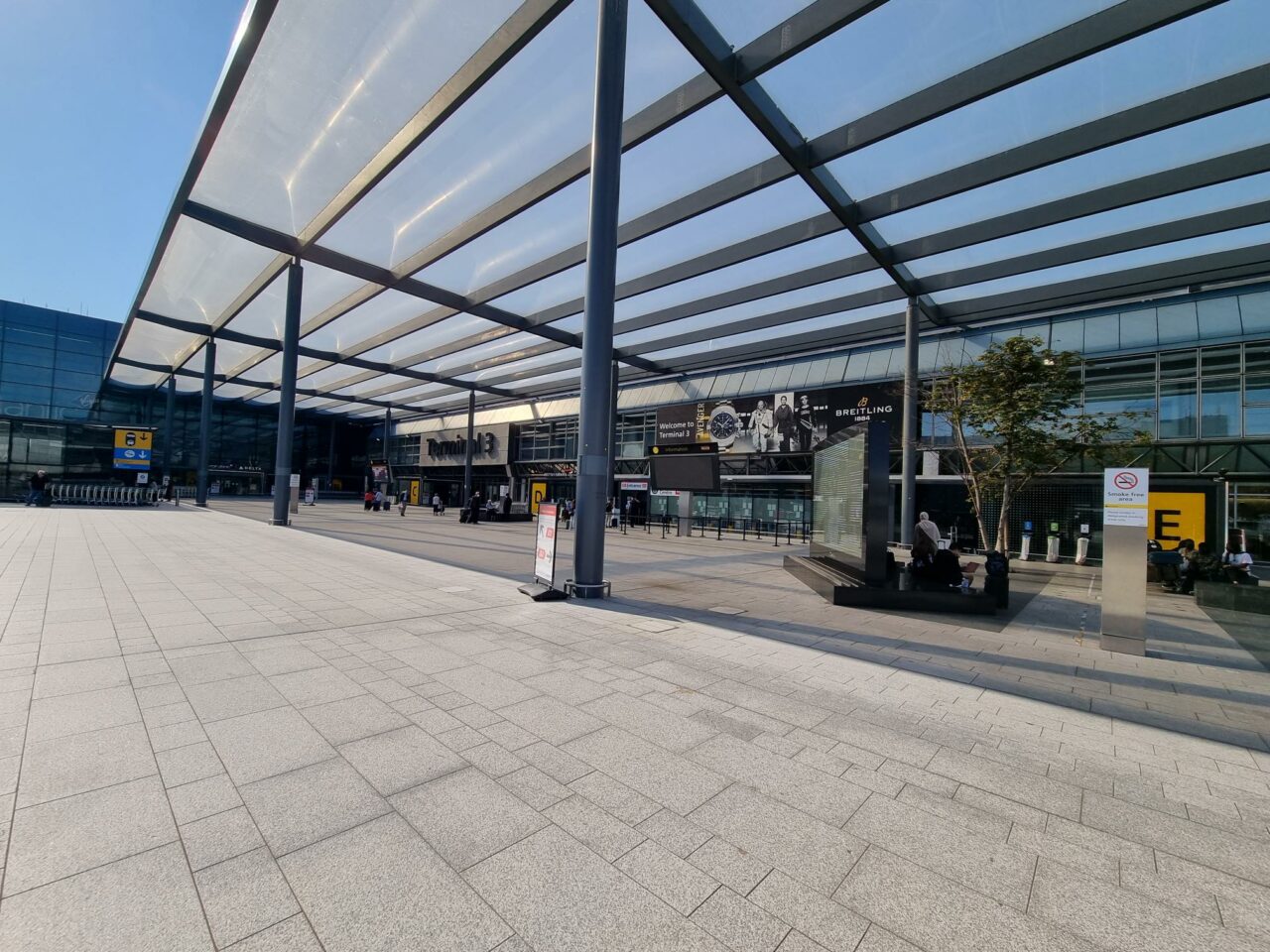 Flight to Hong was not full but fairly represented in all classes. This snap from Cathay Pacific Business Class.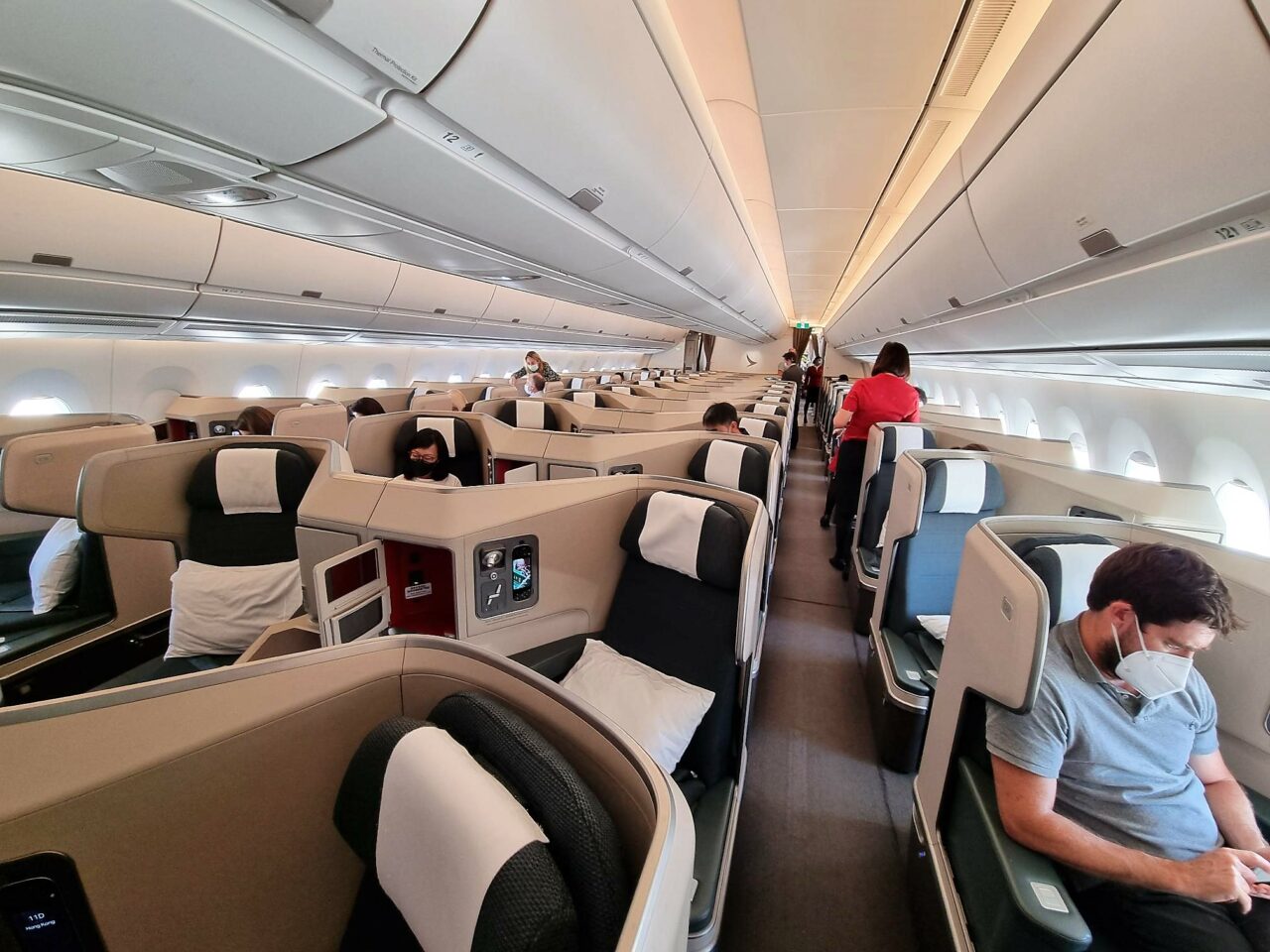 Food back to normal with Chinese and Western dishes. I was not hungry so had the "anytime" burger.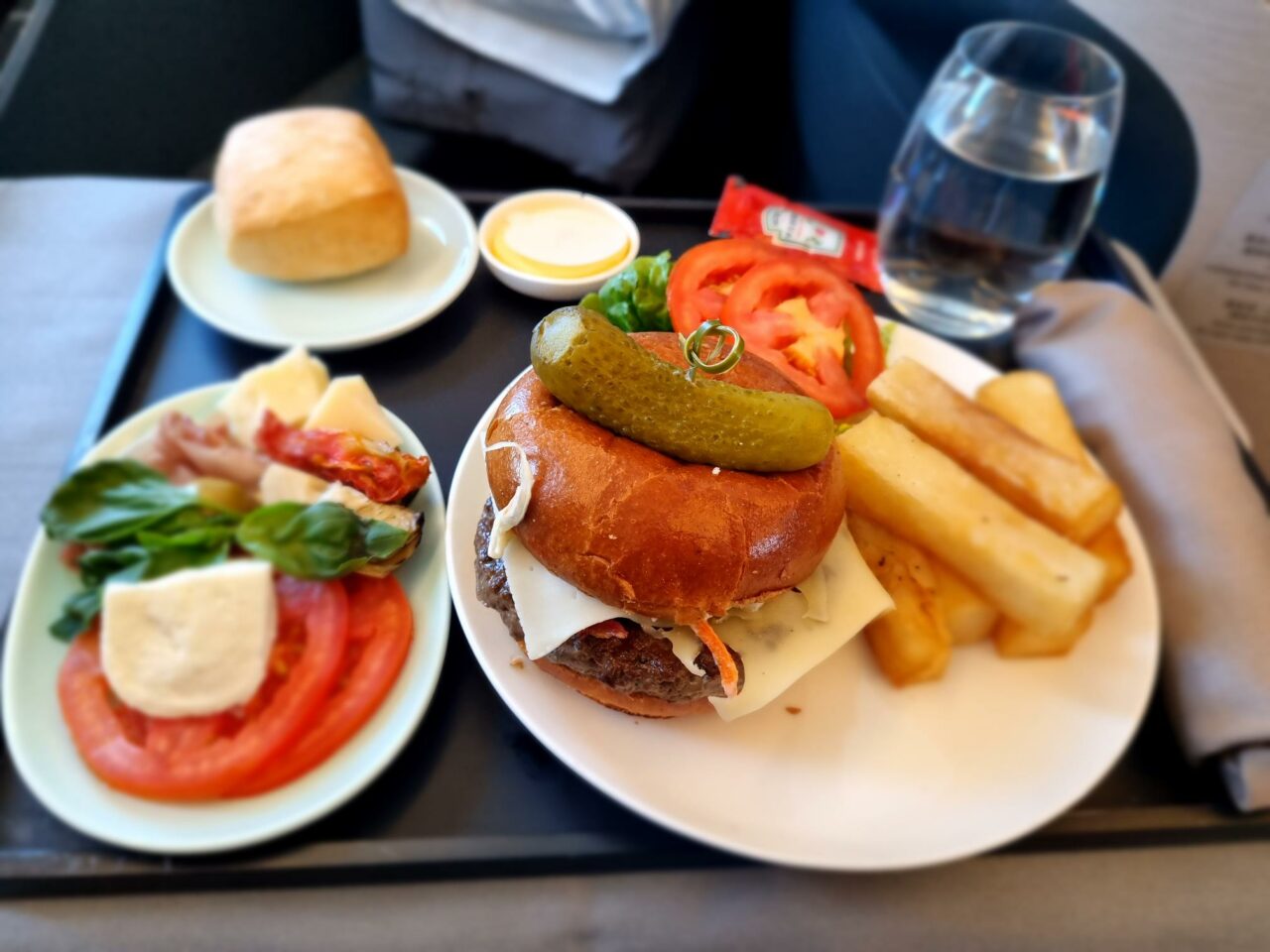 On arrival at Hong Kong we were separated into Hong Kong arrivals and transit passengers. Transit passengers had to walk the length of the airport to get to departures, after a security check.
The Pier was open, but changes had been made since my last Australia trip in December 2020. Even though I am an Emerald card holder (BA Gold) I was not allowed entry to the Pier First Class area…it was reserved only for passengers originating from Hong Kong!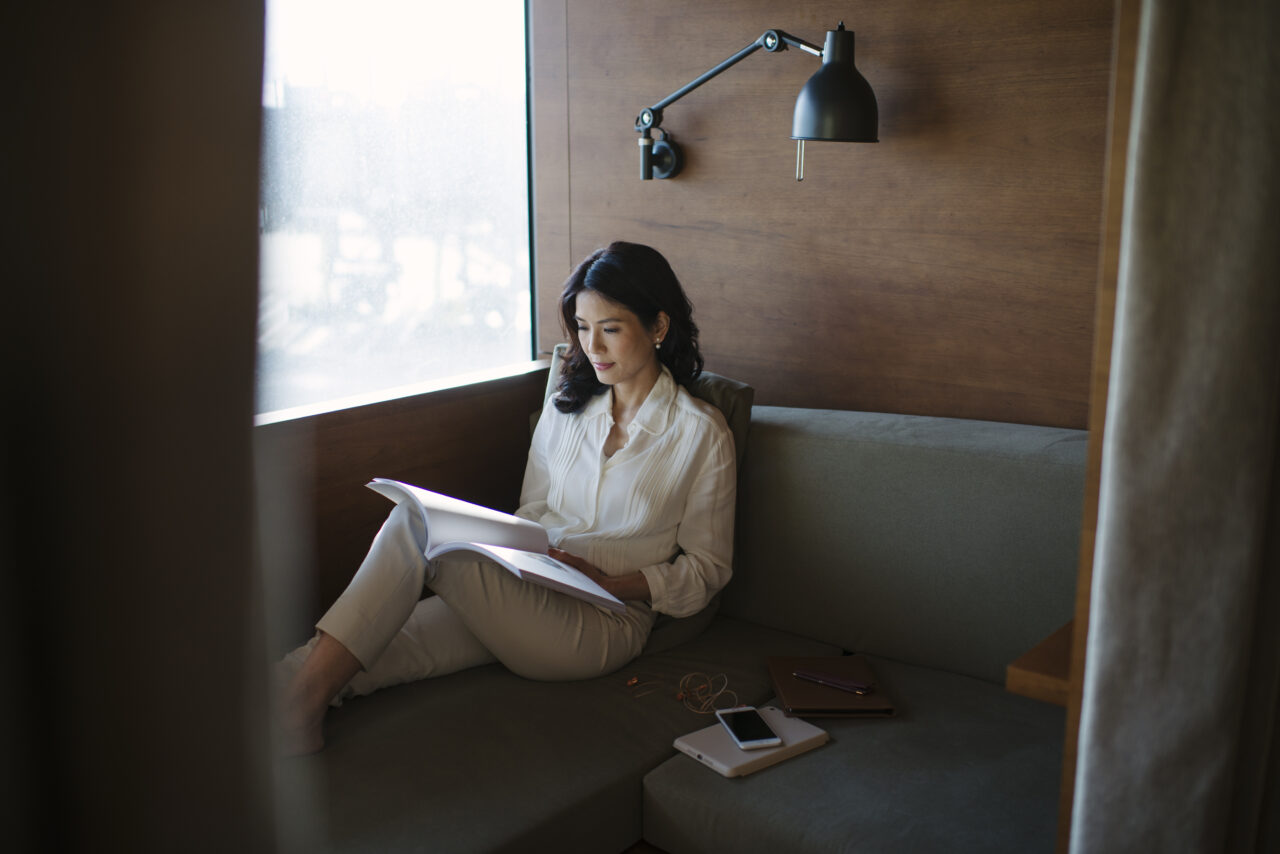 Transit travellers had to use the Business area…a bit unfair as I had a 17-hour layover until my Sydney departure! The Pier First has a sumptuous dayroom with full-size bath and robes…Business had chairs – not even a shower room! So I up sticks and into the Plaza Premium lounge just along the hall. There I enjoyed a hot shower and then went back to Cathay's Business Lounge.
The only food available was a Noodle Bar…which I passed on. I had brought my Oculus VR headset with me, so delighted other people with my arms waving about doing a 3D jigsaw and climbing rock faces!!
The flight to Sydney later that night had 12 passengers, most in Business.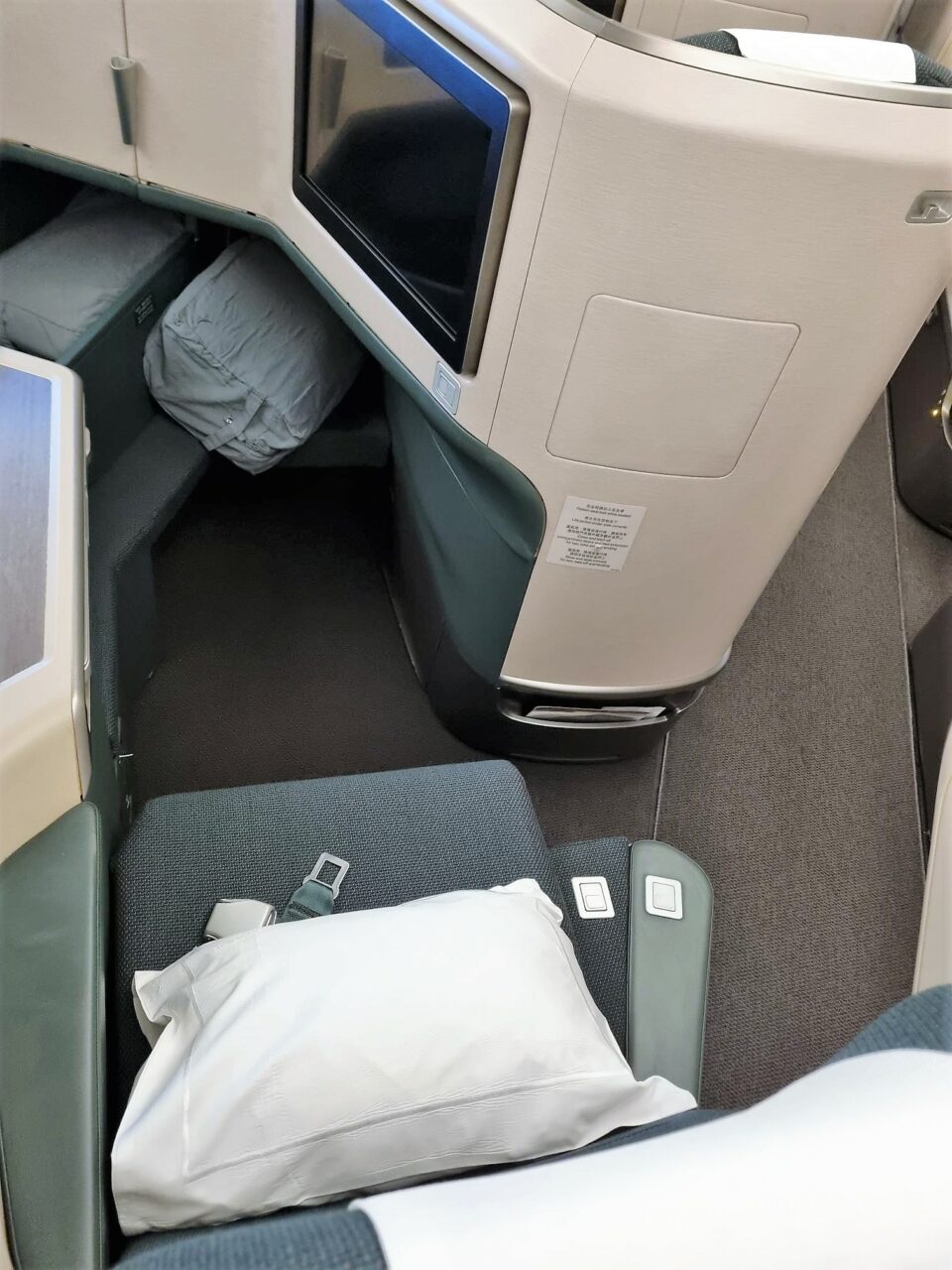 Arrived about 10 am in Sydney, now some 37 hours after leaving T3. Australian Border Force escorted me through the health checks (another PCR), immigration, and customs onto a waiting bus. Along with the other 11 passengers, I was bussed into Sydney to the Amora Jamison Hotel. Military staff escorted me to my room where I was quarantined for 5 days. An exemption from the usual 14 days due to my courier status.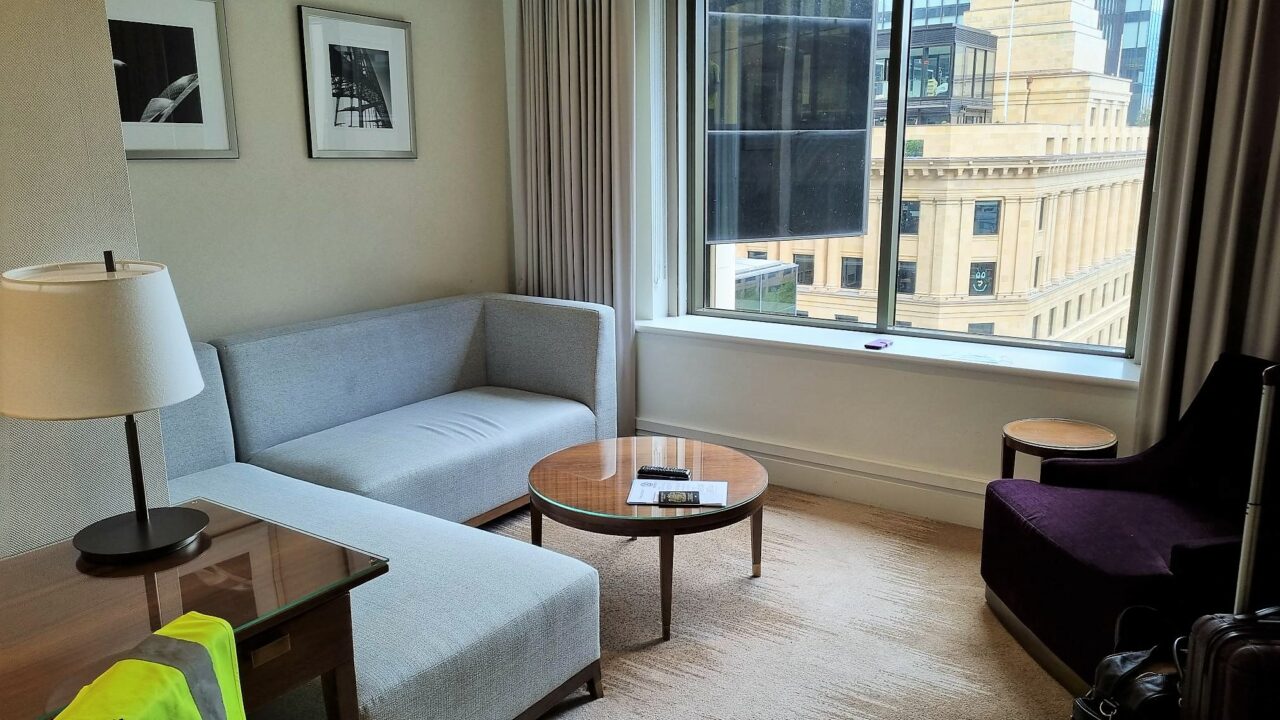 Compared to the last visit, at least I had a view!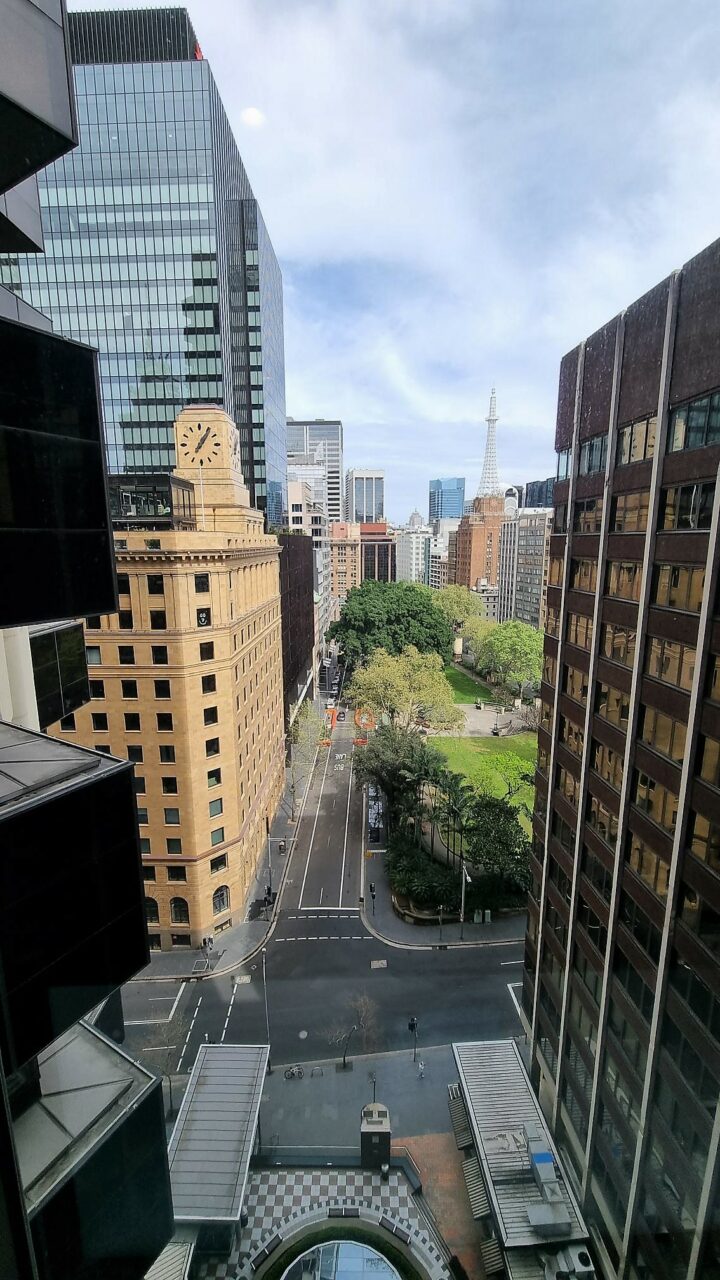 I was given three meals a day (too much) but a variety of items at least.
On the fourth evening, a hotel Doctor called to do a PCR test.
The next day New South Wales Police drove me to the airport where I was handed over to the care of airport staff. Empty airport.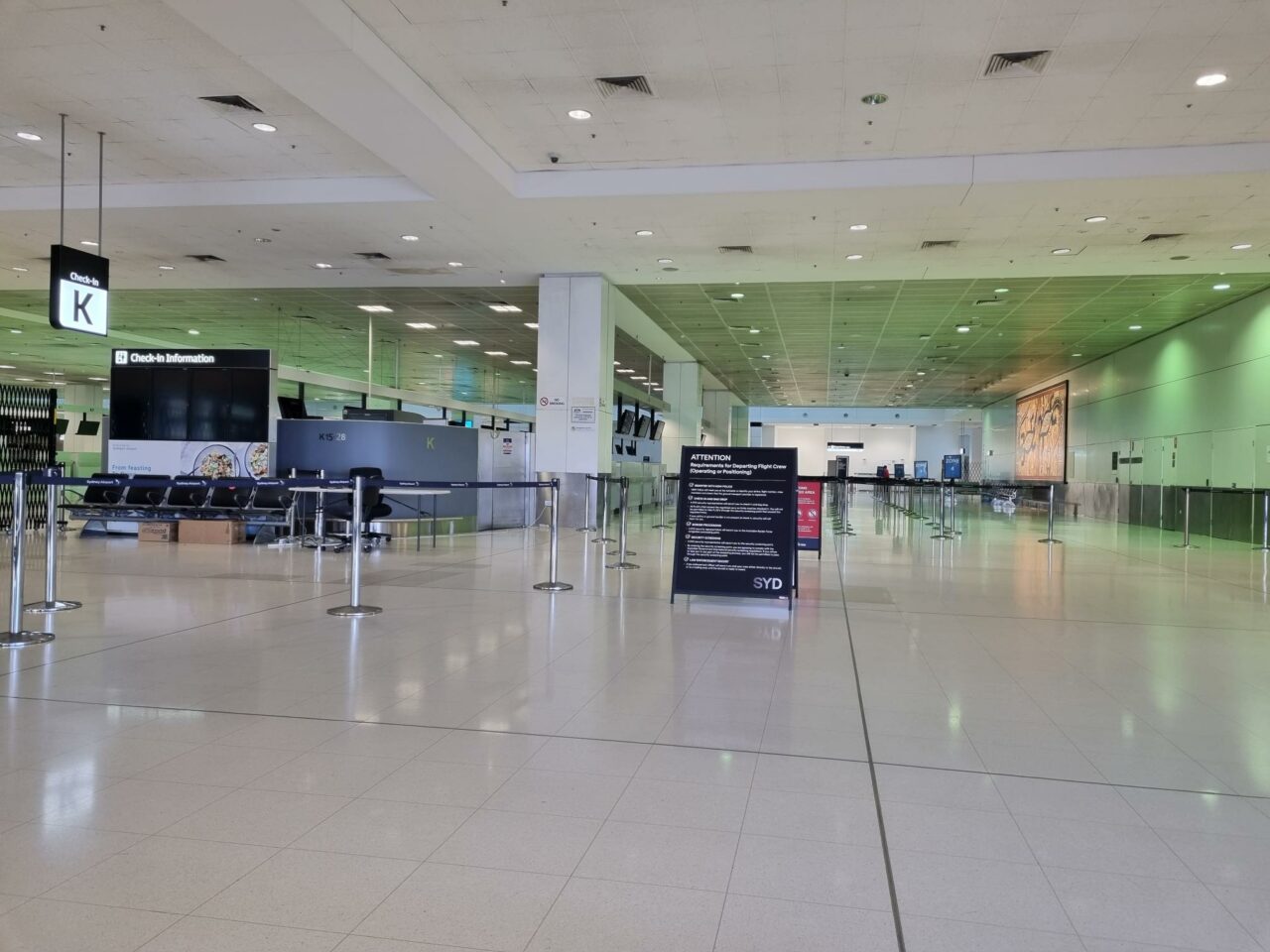 I checked in and was put in a quarantine holding area by myself. Normal passengers passed me by wondering what I had done wrong!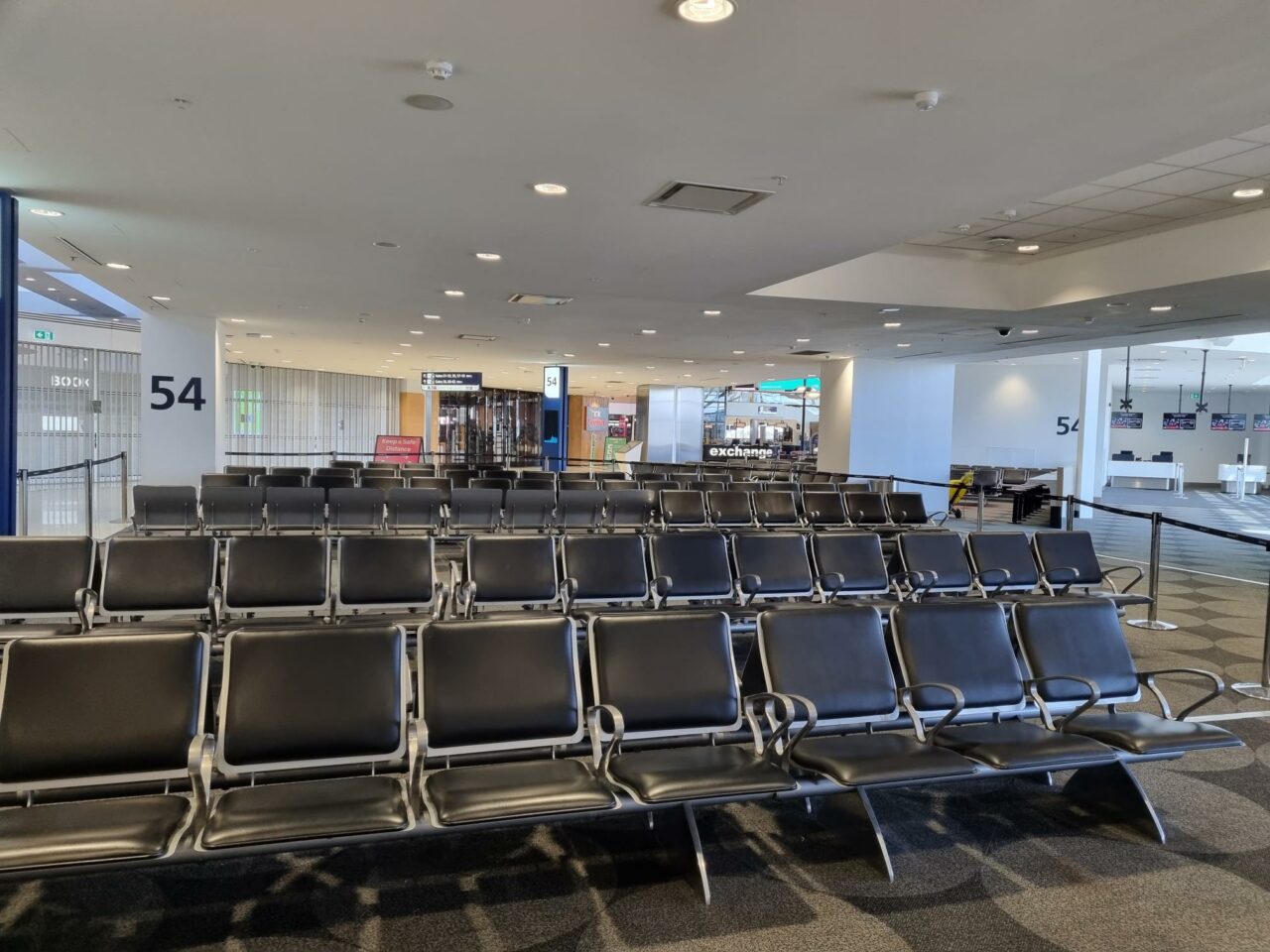 The flight to Hong Kong was called, but no-one had come to collect me so I persuaded my police officer to take me to the gate, where the staff were looking for me!
There were six people on the flight to Hong Kong. I had booked ahead with Plaza Premium Lounge to get a shower this time. The queue for entry was long, but as I had pre-booked I was able to get the unused wheelchair shower room, which had lots of space.
Then I was back on the London Heathrow flight. This was a full flight as there were plenty of Hong Kong students making their way to university in the UK.
The food was good and the flight passed quickly.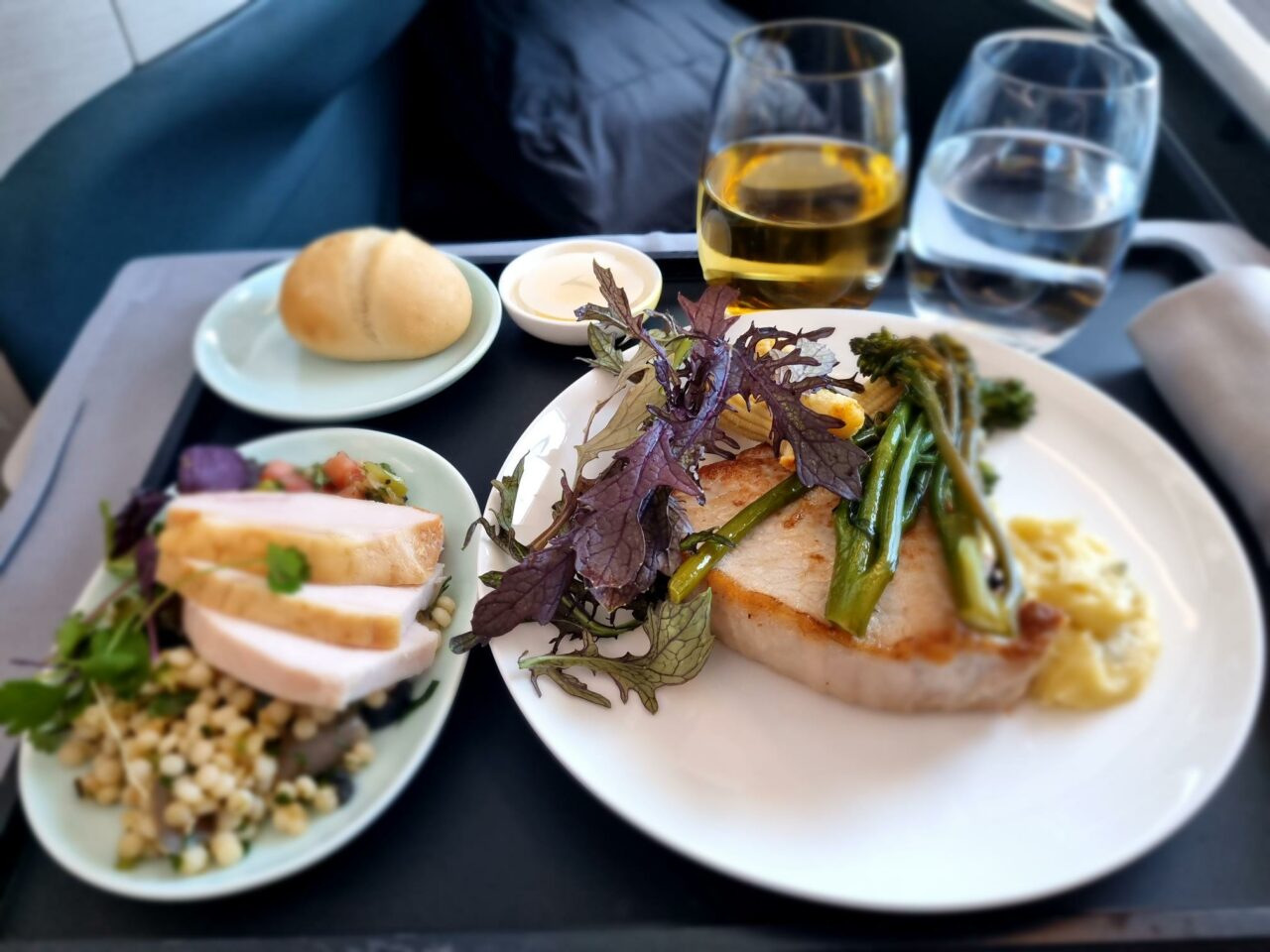 The arrival at Heathrow wasn't too bad, despite all the stories about horrendous queues. It took about 30 minutes wait to get through e-gates, and then home.
Like our Cathay Pacific Business Class review? You can read more flight reviews here