BA opens JFK lounge
British Airways' flagship US lounge at JFK's Terminal 7 will reopen its doors on Sunday 1 August, following a 16-month closure due to the Covid-19 pandemic. This follows the UK Government's announcement that double vaccinated travellers from the US will be exempt from quarantine on arrival into the UK from 2nd August.
The opening of the Galleries Club lounge also marks the next step in the airline's phased lounge reopening plan and will be available for customers travelling in First, Club World and eligible cardholders, ahead of their flight to London Heathrow. The lounge was refurbished shortly before the pandemic. You can read my review here.
Those flying from JFK in First and Club World will be able to use the relatively new Premium Zone. The First Wing and First check-in are also open to ensure a smooth start to the journey.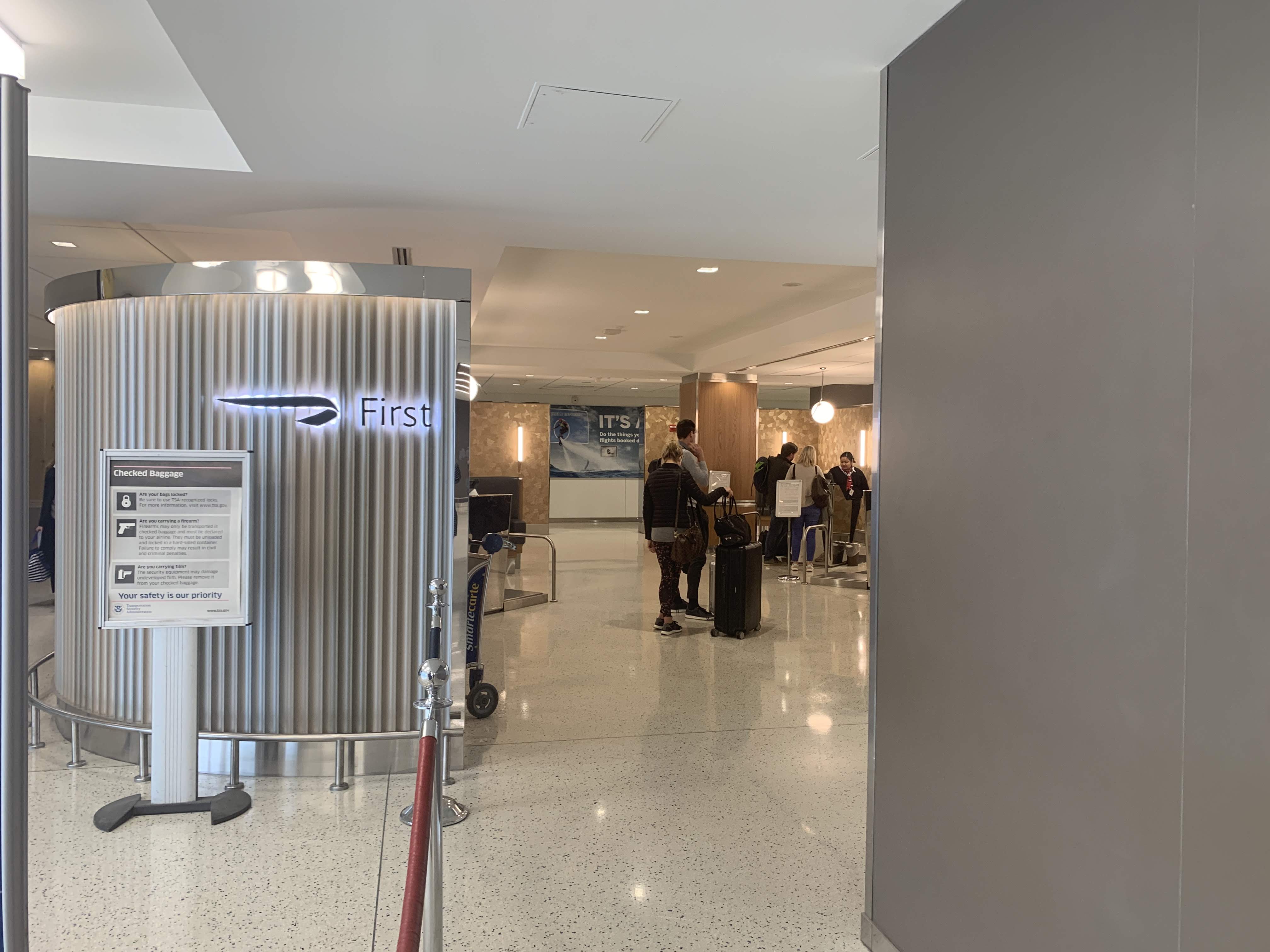 British Airways' customers will now also be able to use the airline's digital app 'Your Menu' to order food directly from their mobile device to their seat after scanning a QR code. The app will be available throughout the lounge, meaning that customers can select from a wide range of complimentary food and beverages, to any seat.
Tom Stevens, British Airways' Director of Brand and Customer Experience, said: "After the news about the change in entry requirements for US customers in to the UK, we expect to host more customers who need to travel and so we have decided that it is the right time to open our flagship lounge in New York.

"We are looking forward to welcoming some of our American customers back to London from next week and bringing Britons who reside in the US home for much-needed family time."
Hopefully, we can expect the Concorde Room in Heathrow to reopen soon. The replacement Concorde Terrace has been very busy recently and on some days they have opened just the terrace area of the Concorde Room. That's without the influx of visitors expected from the US and Europe from Monday.
Having been able to use my Concorde Room card to access it for precisely one month since I earned it, I'd really like to get my money's worth out of it soon since BA show no signs currently of extending status for those of us who expire in the early half of 2022!
Elsewhere the airline recently reopened three domestic lounges in Edinburgh, Glasgow and Aberdeen.
Other lounges that are now open for BA passengers in the main holiday destinations are:
Athens Skyserv Aristotle Onassis Lounge
Barcelona AENA Pau Casals Lounge
Belfast Aspire Lounge
Berlin Lounge Tempelhof
Barbados – Bridgetown Airlines Executive Lounge / IAM Jet Centre
Gibraltar Calpe Lounge
Ibiza VIP Sala Lounge
Jersey Executive Lounge
Larnaca Aspire Lounge
Kingston Club Kingston
Malaga Sala VIP Lounge
Munich Airport Lounge World
Nice Infinity Lounge
Malta was originally open when I flew in June, but recently BA passengers have been denied access even though it's open.
Cathay Pacific promises a breath of fresh air as A321neo set to launch

The new A321neo aircraft will replace and modernise Cathay Pacific's current in-service fleet of 15 A320s and eight A321s, with the additional aircraft allowing the airline to capture growth opportunities in the south Asian region. The Cathay Pacific network currently covers 56 Asian destinations, including 28 in mainland China.
Safety in the air we breathe.
In pandemic times the phrase 'safety in the air' has taken on a new meaning- and now literally refers to the air we breathe inside the aircraft. Thus Cathay Pacific are touting the air quality features inside the ultra-new Airbus A3221neo as much as the improved comfort and personal tech upgrades for short-haul flyers.
High-tech HEPA ventilation technology will ensure that the air inside the aircraft is of the highest possible quality. Cathay Pacific are also promising a 'cocoon-like' level of personal security and rigorous cleaning measures between journeys, Other innovations include a newly designed regional business class seat product', in business class: including divider screens for premium short-haul travellers sitting in 'next-generation' hard-shell recliner seats which will enable maximum personal privacy. There's also a 15.6-inch 4K Ultra-HD personal TV screen, quite a contrast to what you get on regional business class in Europe!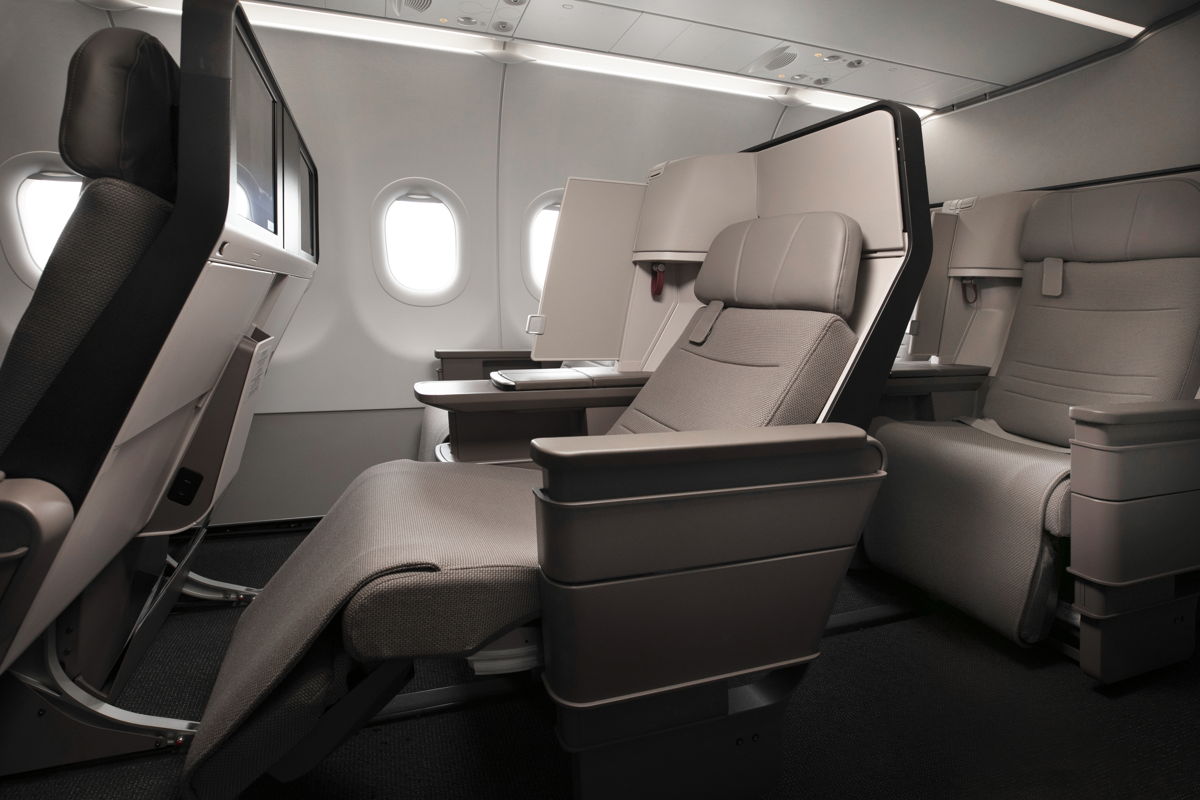 More peace of mind – less emissions
Thus comfortably ' cocooned' and peering out of the portholes, a passenger might notice the aircraft's elegant winglets and – perhaps more geekily – the LEAP engines. These features, when compared to the previous A321 aircraft, deliver a 22% reduction in CO2 emissions on a per-seat basis. So as Cathay Pacific rolls out the new fleet it should help lower the carbon footprint and create less pollution on the ground.
The airline's Chief Executive Officer Augustus Tang said: "We're incredibly excited to see our next-generation A321neo take to the skies for the first time. The single-aisle A321neo is the newest addition to our fleet and has been designed and fitted with an array of new features that offer the most enjoyable short-haul experience in the world to our customers. We look forward to deploying A321neos on more regional routes and welcoming customers on board."
Verify before you fly set to become the new normal

Following in the footsteps of many of the major airlines KLM and Air France are to verify Covid -19 security certificates to selected destinations in advance of travel and plan to roll out the offer to as many destinations as possible.
KLM's [email protected] – advanced verification system.
Pre-validating the documents required by destinations via [email protected] means that travellers can be sure that their documentation is in order before they travel. Whilst checking COVID-19 documents in advance can speed up the check-in process at the airport.
Covid-19 arrived just as technology was making air travel easier – remember those distant days? Well, KLM is using that technology to help travellers fly with more certainty and less anxiety by offering an advanced digital verification solution – [email protected]
Participation in [email protected] is free and voluntary. With the digital self-service technology, KLM wants to help its customers as best as possible with the complex entry regulations of the country of destination regarding COVID-19 travel documents.
Boet Kreiken, Executive V P Customer Experience explains "Travel is complicated at the moment, as countries set different entry requirements, which can also change quickly. It is important for KLM to unburden our customers as much as possible. That is why KLM's COVID-19 check | [email protected] was devised. This innovative service enables KLM customers to go to the airport with peace of mind, because they know for sure that they have the necessary COVID-19 travel documents in order."
How KLM's COVID-19 check | [email protected] works
KLM's online check of COVID-19 documents is now available for all KLM flights to Amsterdam, and for KLM flights from or via Amsterdam to Curaçao, Dubai, Lima, St Martin, Istanbul, Germany, and Spain. The number of destinations for which [email protected] is available is expected to increase soon.
Customers who have booked a flight to one of these destinations and are eligible for this service will receive an invitation to participate. They collect the required documents and upload them up to five hours before departure. They will be sent the result by email, usually within an hour. KLM staff performing the check are available between 06.00 and 22.00 CET.
At the airport
All customers who need COVID-19-related travel documents for their journey can collect their boarding pass and check-in their baggage at the check-in desk at the airport. If they have had their documents checked online via [email protected] beforehand, all they need to do is show their passport or ID card and any visa. However, KLM recommends always bringing hard copies of the required COVID-19-related documents with them to the airport, as customers may have to show them upon arrival at their destination.
Air France's "READY TO FLY" Poses the question and offers a solution – before you head to the airport.
Air France's 'Ready to Fly' program which is designed to help us have a smoother journey by eliminating successive checks, is set to be rolled out across their destinations.
The National French Carrier has been testing the verification system since June and "Ready to Fly" will be available from July 17 on flights from Paris to Corsica and French overseas destinations, before being gradually rolled out over the summer to a growing number of destinations.
How does it work?
A few days before departure, customers travelling on eligible flights receive an email inviting them to upload their health documents on an Air France online platform. These documents are then checked and if they are complete and correct, a confirmation message is sent to the customer. The boarding passes issued will then be marked "Ready to Fly", enabling them to be processed quickly by Air France teams at the airport on the day of departure.
If a document is missing or incomplete, customers receive a notification message inviting them to transfer the missing documents or to present them at the airport on the day of their trip.
A spokesperson for the French National Carrier said, 'With' Ready to Fly", Air France ensures its customers enjoy a relaxed start to their journey, knowing that they have all the documents they need to board their flight'.