BA news in brief
BA new Club World food and bedding rollout
I have just sampled the new Club World food and bedding on my way to New York last week.  I will be posting my review between Xmas and New Year to give you something to digest when you are fed up with the in-laws! Here is a sneak preview of the food: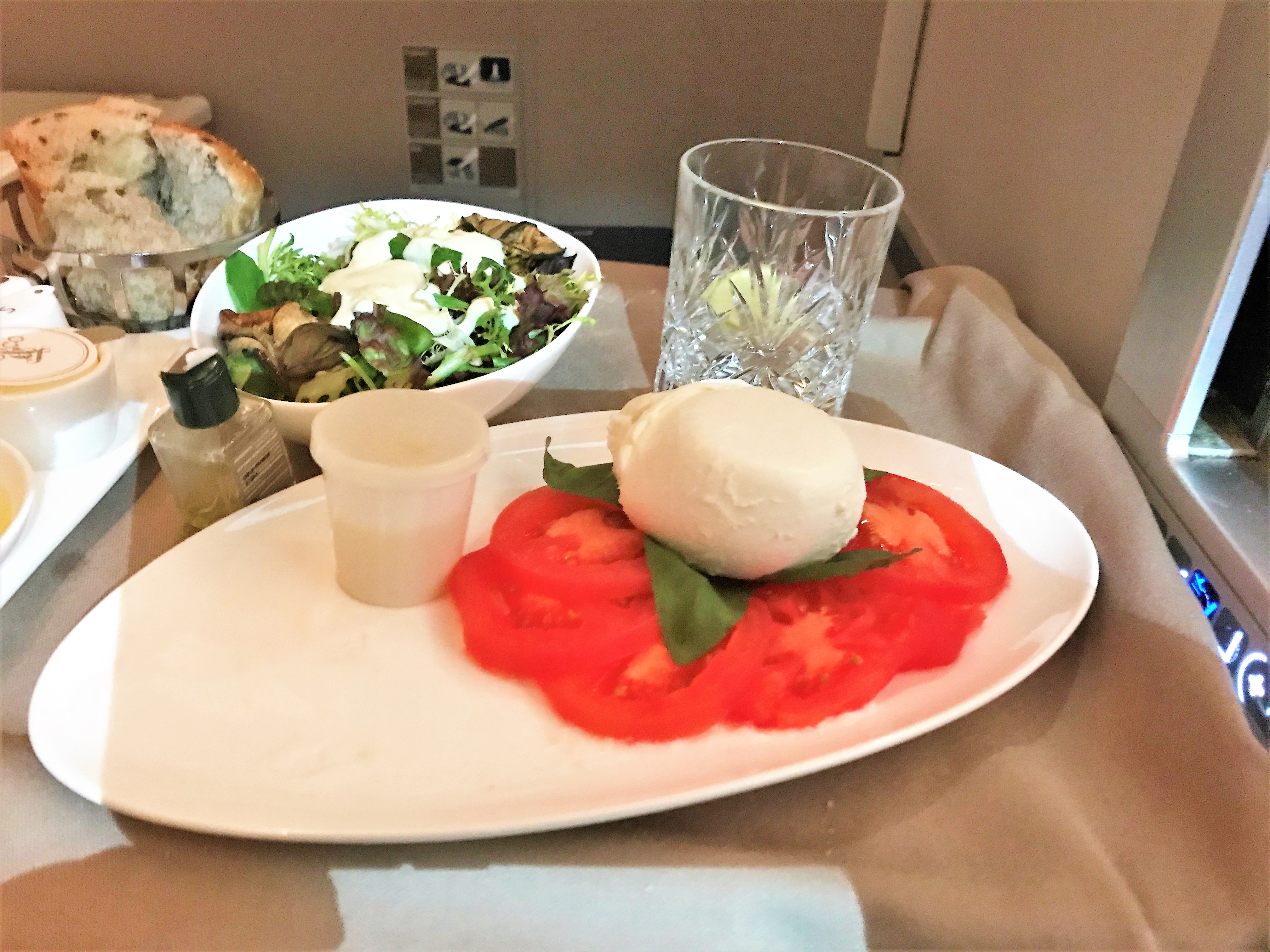 The new Club World dining service is now finally starting to roll out across the network. From early January it will be on:
Boston
Baltimore
New York JFK and Newark,
Washington DC
Chicago
Philadelphia
It has also been trialled on some Los Angeles services during December so I would imagine that may be next
The new White Company bedding is now on or will be very shortly:
New York JFK and Newark
Boston
San Francisco
San Jose
BA trial biometric boarding gates
British Airways has become the first airline to trial self-service biometric boarding gates on international flights out of the USA at Los Angeles Airport.
The trial should improve the boarding process and significantly reduce the amount of time it takes to board the aircraft.  You will no longer need to present your passport or boarding pass at the gate – only at check-in and security. Now you simply look into a camera prior to boarding, wait for the biometric data to be verified, and then walk onto the aircraft.
Similarly to facial identification built into mobile phones, the biometric gates use high definition camera technology, and allow customers to pass through by recognising their unique facial features and reconciling them with the digital facial scan taken as part of the immigration process.
The big question though is whether they will reject someone who has tried to board before their cabin/status/group has been called……It could be a whole new walk of shame!
BA Wi-Fi called .air
4 aircraft have now been equipped with Wi-Fi and one B777 is currently having it installed. Not all the fitted aircraft may have the Wi-Fi available for customers yet but if not it should be very shortly. Next year BA are expecting to ramp up the pace of fitting to achieve their target of 90% by 2019. BA also have partnered with Visa to give customers an hour of free Wi-fi before the end of January 2018 if you are lucky enough to be on one of the aircraft.
Most importantly you will be pleased to know that voice and video calls will not be permitted. After spending my flight back from Abu Dhabi listening to a cabin full of people doing just that, shouting into their phones, I fully support this. However, there is no mention of making people actually use headphones to watch their own media which seems to be becoming more and more of an issue.
BA A320neo
BA are due to roll out the A320neo aircraft from next March. The first one will be delivered in March with a further 8 delivered throughout the year. These will feature new slimline seats which are more lightweight. The seats will not be reclinable by passengers but instead are "pre-reclined". This means they are sloped to conform to the body ergonomically to make them more comfortable. At least this should stop someone reclining their seat into your lap when you ate trying to eat! The seats also have smaller armrests which hopefully will make it easier to get in and out of the seats.
Most importantly for the first time on BA short haul, you will have power charging points! In economy, you will get USB ports and in Club Europe there will be a proper power socket.
On board drinks
Finally, if you are a Coke Zero or Fever Tree Ginger Ale fan you will be pleased to see them on board now.