BA won't "fire to re-hire" any more staff as it nears agreement – Alex Cruz faces Parliamentary committee
Alex Cruz, BA's CEO appeared before the Transport Select Committee today following on from Willie Walsh's previous appearance. Alex revealed that last week BA flew 187,000 passengers compared to just under a million for the same period in 2019. Six months into pandemic they are still flying with a 25-30% reduction.
The CEO believes that the crisis will permanently alter the demand for travel across the globe. He cited that after the 2009 financial crisis, while traffic recovered the business travel numbers never returned. The same is expected after we return to travelling now with increased use of remote working and video conferencing.
He said: "We have lots of data showing this will be a long recovery process during which we will have structural changes to the makeup of our passengers and demand across the globe.

"There is no data to support that this is a temporary effect for the airline situation … Things have changed. The airline industry is fundamentally different."
BA are nearing agreement with the final employee trade unions as they await for ballot results. Alex forecast that total job losses would be in the region of 10,000, rather than the 13,000 the airline had originally proposed. "Fewer passengers means fewer flights, and fewer flights means fewer people required to actually service them," he said.
Around 7,200 staff have already been made redundant and many more have been rehired on inferior contracts. However, Alex said that the remaining agreements with unions meant that they would not be firing any more employees to then rehire them on different contracts if they were successful in reapplying for their jobs.
Alex believes that people are afraid of travelling. This combined with the weekly or more changes to quarantine, lack of testing for travel and customers paying APD is strangling the travel industry in his opinion. Like most leaders in the industry he called for airport testing for COVID-19 to help the airline survive the winter.
New BA route
Follwoing Virgin's announcement that it will begin flights to Pakistan, British Airways has announced it will begin flying from Heathrow to Lahore, Pakistan, four times a week from 12 October 2020.
The 'City of Gardens', Lahore, is known for its rich culture and will be the second city in Pakistan that British Airways will operate to, following the relaunch of services to Islamabad.
Flights will be operated by a Boeing 787-8 departing from Heathrow Terminal 5, landing into Lahore's International Airport.
Neil Chernoff, British Airways' Director of Network and Alliances, said "We are delighted be starting direct flights to Lahore, connecting London with Pakistan's two biggest cities, following the relaunch of our services to Islamabad.

Our new flights will give us the opportunity to open up more of Pakistan to travellers from the UK, so they can experience its delights and rich culture. We also think this will be hugely popular with the British Pakistani community, giving them more convenient options to visit family and friends.

For those customers flying to or from Lahore, our flights have also been conveniently timed to allow seamless connections with flights serving the United States and Canada."
Virgin Atlantic refund promise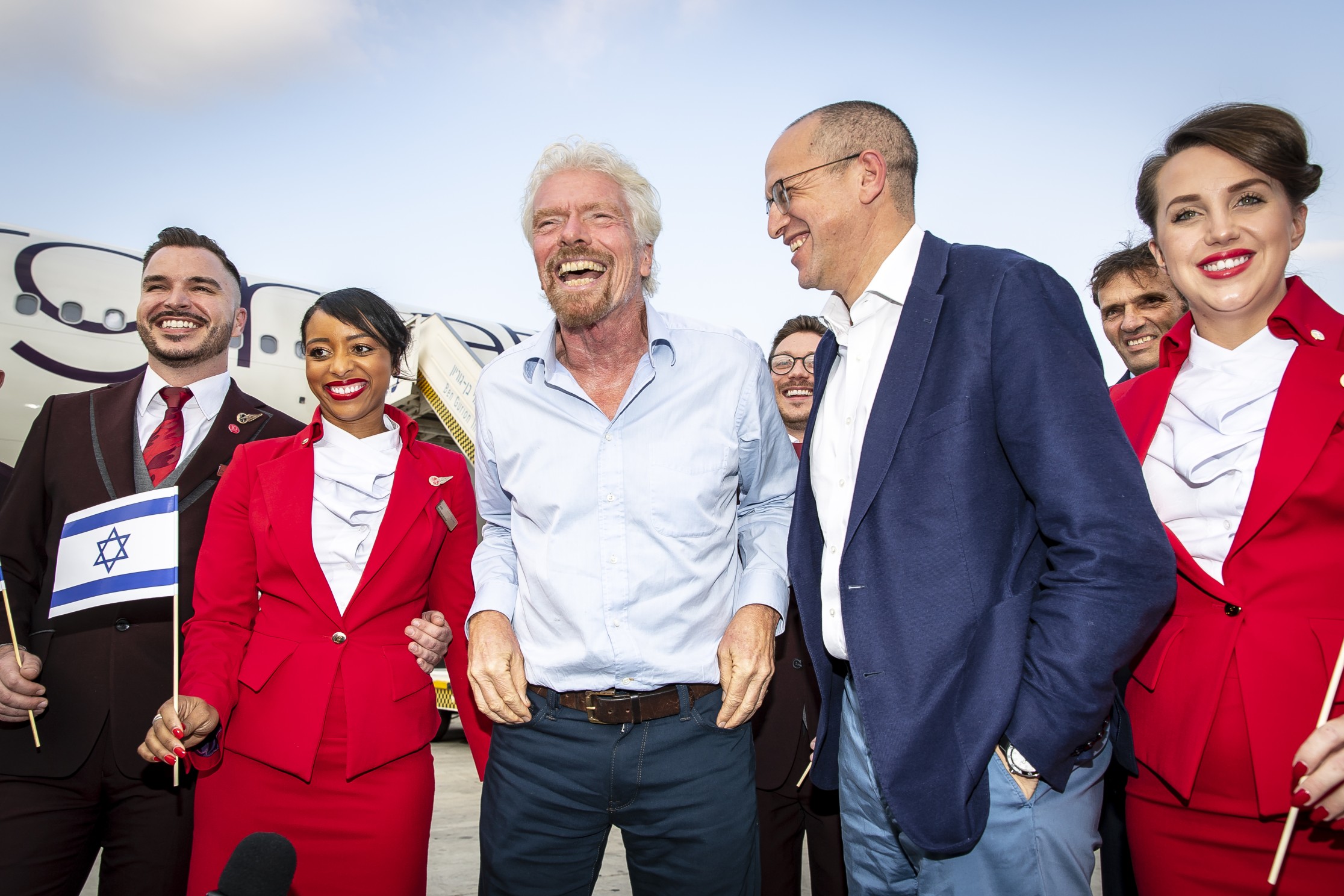 You may remember the struggle that I had to get a refund from Virgin for my fully refundable miles booking. From the point I wished to cancel and when I actually got the refund was nearly 5 months! Since Virgin Atlantic secured a financial rescue package, refunds have started to come through but there is still a backlog. The good news is that Shai Weiss, Virgin's CEO has promised that all Virtgin Atlantci and Virgin Holidays customers with outstanding refund requests should receive their cash by the end of October 20.
On Radio 5 he also promised timescales for future refunds:
Refunds requested by the end of September will be paid within 60 days.
Refunds requested in October will be paid within 30 days.
Refunds requested in November should be within the standard seven to 14 days.